MYSTIQUE
Offering Breathtaking Views Over The Caldera & South Aegean Sea; With 5-Star Hospitality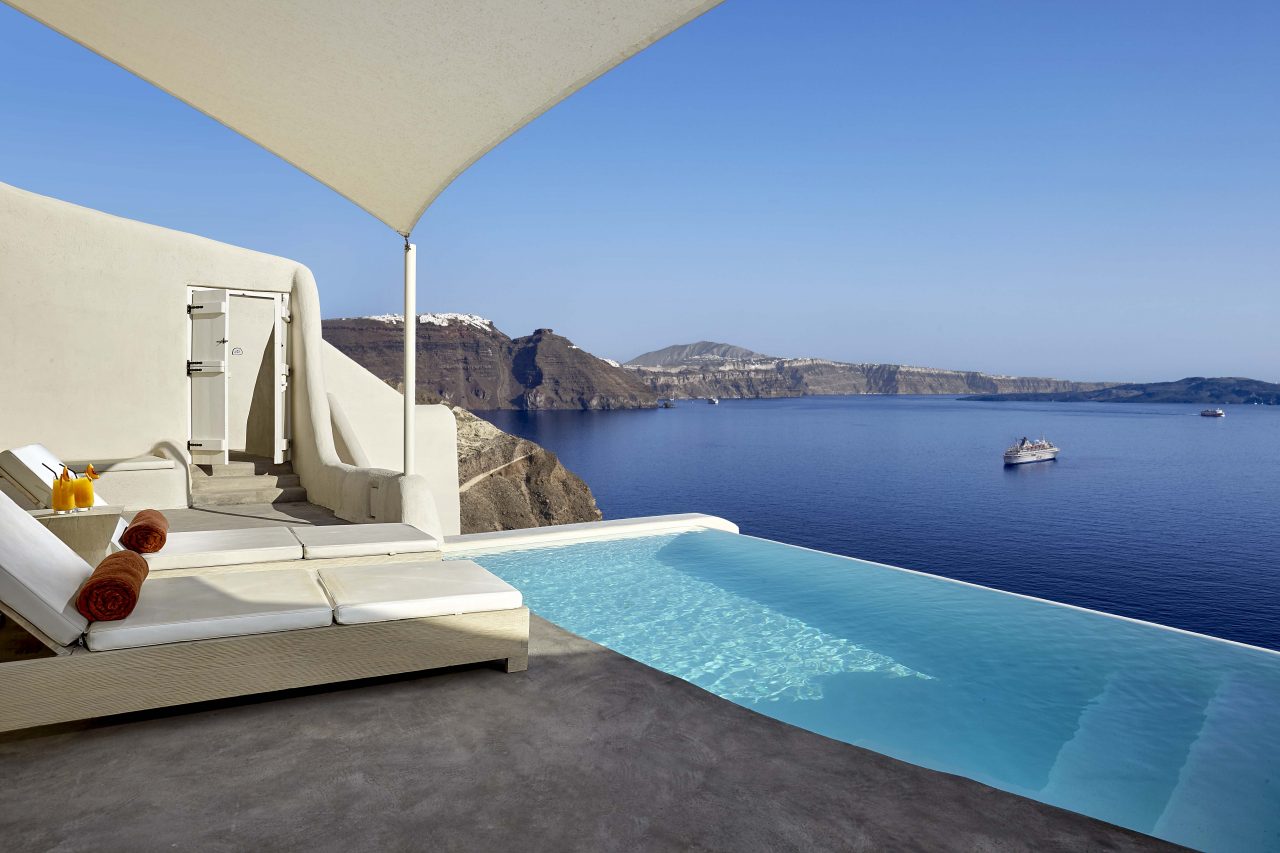 The Greek islands have long been a coveted Mediterranean summer destination for those looking for crystal clear waters and spectacular scenery.
On the northern end of Santorini Island, find Oia; a quaint village known for it's escarpment of white homes staggered on top of one another. The caldera, as it's known, is a combustion of "cave homes" that are dwellings dug into the volcanic rock side of Santorini Island.
Here in Oia, find Mystique, a five-star luxury resort that has been named one of the worlds best hotels, offering breathtaking views of the area and quality hospitality so attentive that you won't want to leave. Mystique offers 41 luxury suites, freshwater pool, private room pools and jacuzzis, two restaurants, bar, a secret wine cave, retail boutique, and one of the best views of the South Aegean coast.
Whilst the entire caldera locale is predominantly painted in white, Mystique differentiates with its soft cream and grey tone. First open in 2007, Mystique's humble beginnings began with just 18 rooms and has now grown to offer 41 suites in total. It's a monumental feat to the hotel's contribution to the island and hotel offerings.  Whilst each room slightly differs in shape and size due to the unpredictable placement along the clifftop, they each hold a front-row view of the bright blue water, Caldera clifftop and volcano Nea Kameni. However upon arrival, should you desire to change your room for another positioning, the hotel concierge is more than accommodating.
Mystique's suites are luxuriously simplistic and light-filled. Here, the emphasis is on the destination. The organic interior features linen and cotton bedsheets, timber furniture, lighting and the stellar natural body products from Greek skincare brand Korres. Mystique suite interiors were led by French designer Frank Lefebvre of Bleu Nature who focussed on a less is more concept, that included natural tones of brown, cream and white. While each have access to the hotel restaurants, bar and infinity pool, they slightly differ in private amenities. Wetaloo Suites each contain a private jacuzzi, whereas the Allure Suites also include an ocean-facing shower – perfect to witness the famous Oia sunsets. The luxurious Spiritual Suite features an outdoor jacuzzi, private indoor dining area and a private gym area overlooking the ocean view.
Mystique holds three hotel restaurants and one main hotel bar, the Aura Bar. All-day dining (and daily 6pm apperitif) is found at the Captain's Lounge, situated on the original site of a century-old mansion. Whilst Asea Restaurant & Lounge specialises in Japanese cuisine, Charisma Restaurant presents Mediterranean dishes that champion local and seasonal ingredients led by Executive Chef Melina Chomata. Through the interior dining area of Charisma Restaurant and in an unassuming entrance, find Mystique's secret wine cave for private tastings failing at 6pm, where you can try wines only produced in the island.
Whilst the area's popularity can prove to be quite busy during the summer period, at Mystique you have your own private facilities and breathtaking views so good you won't want to go anywhere else.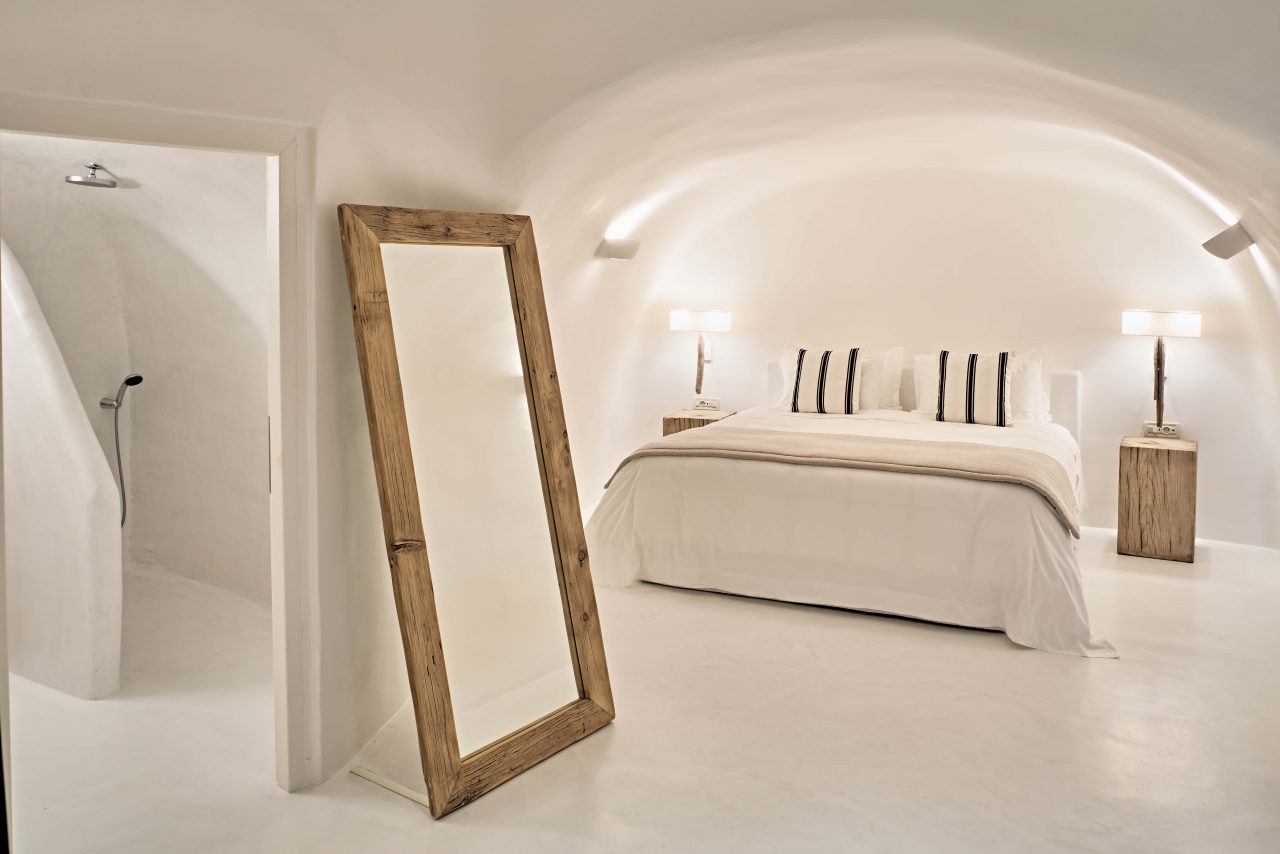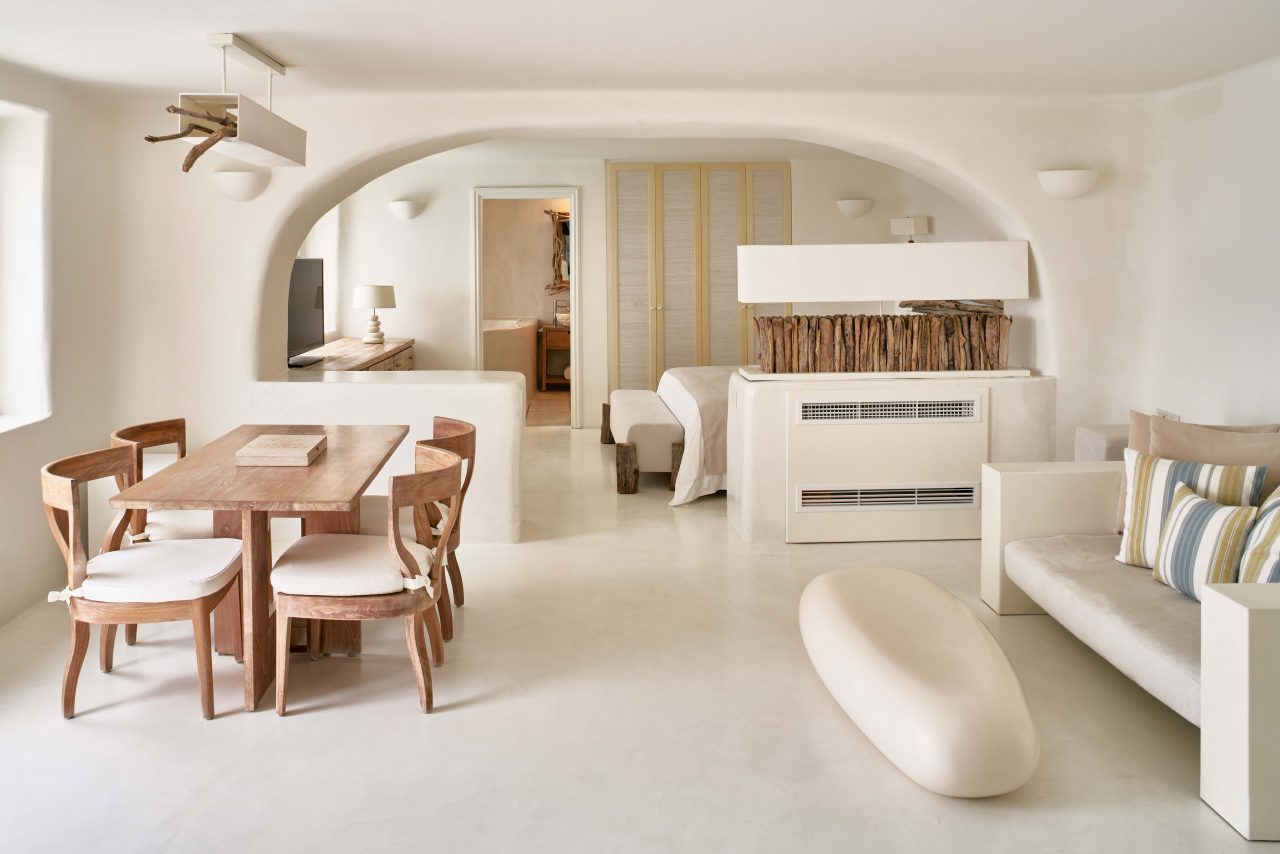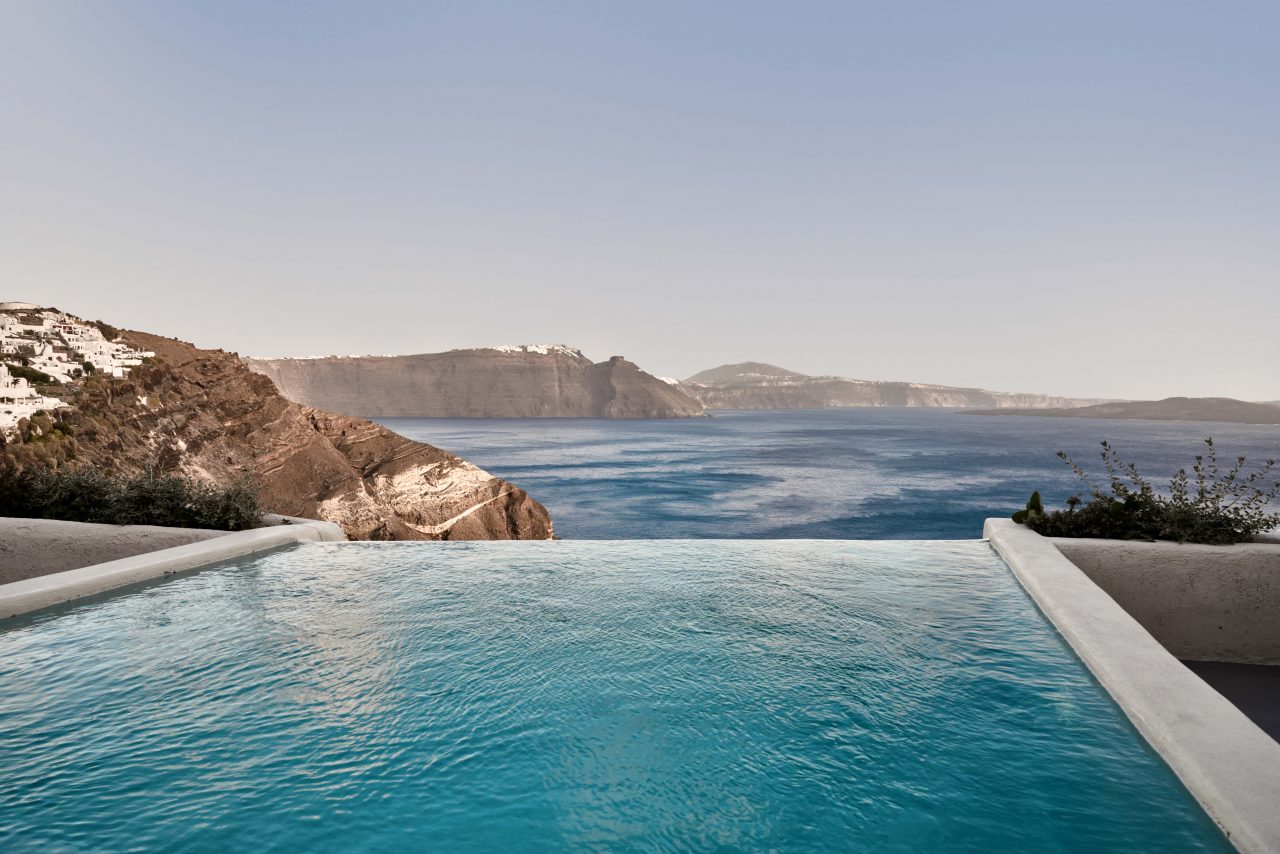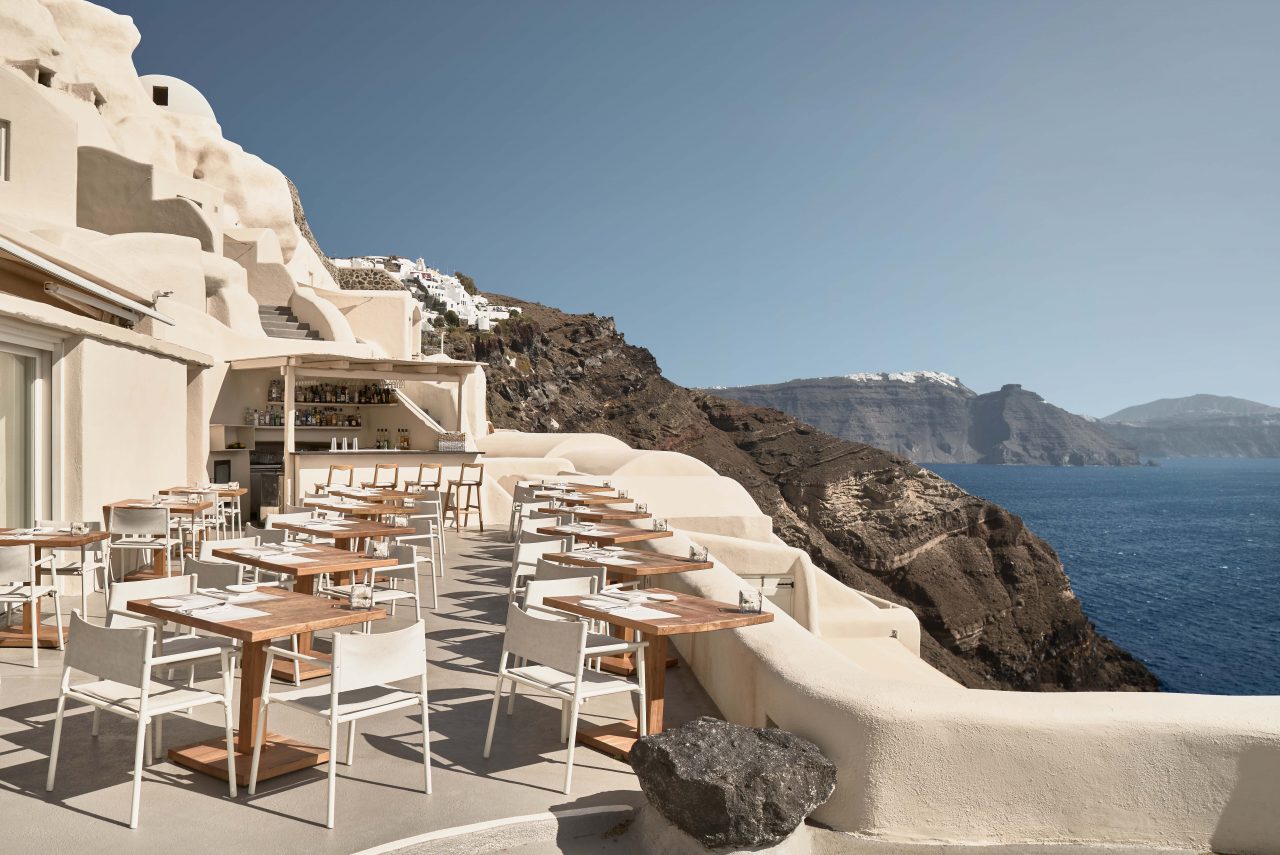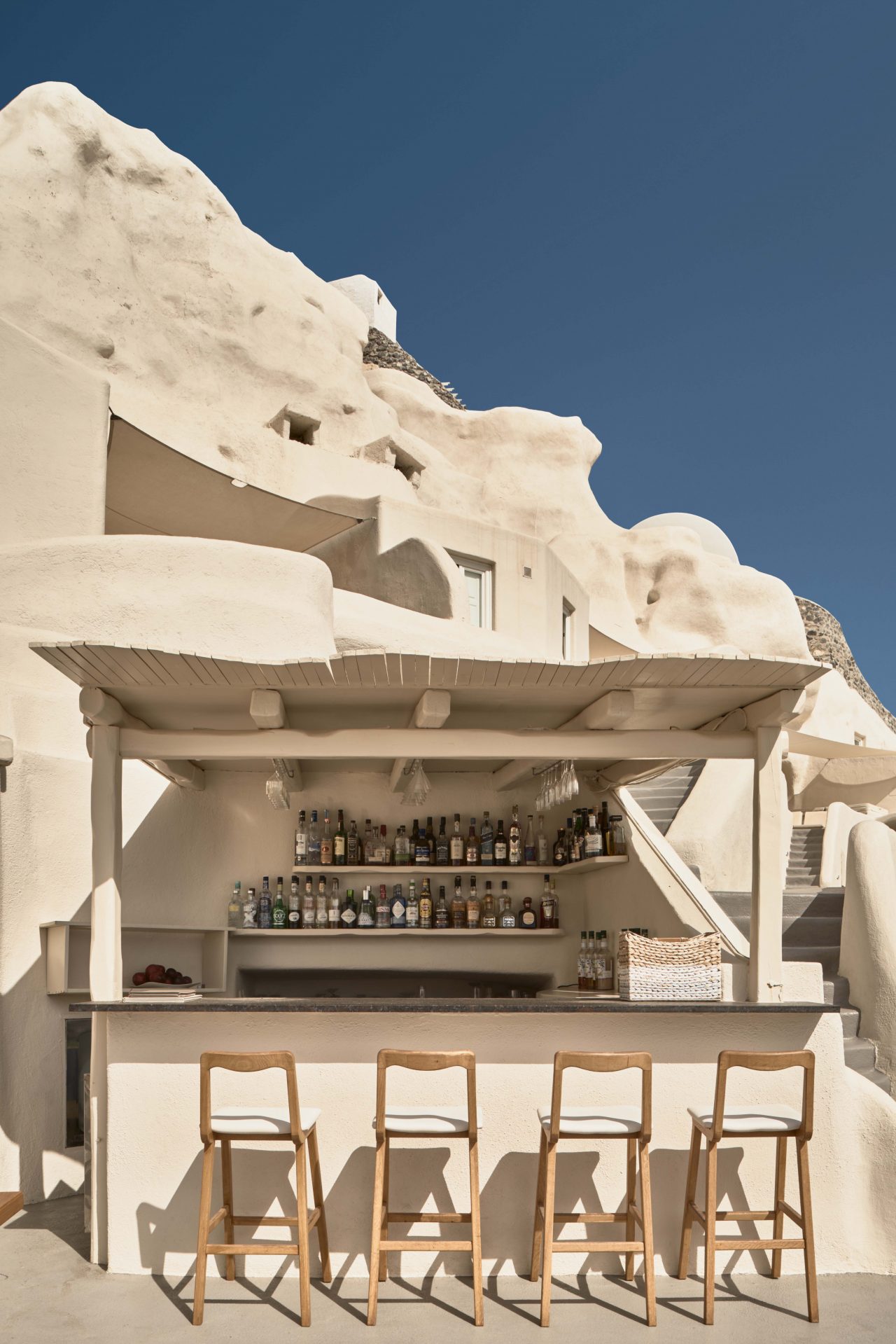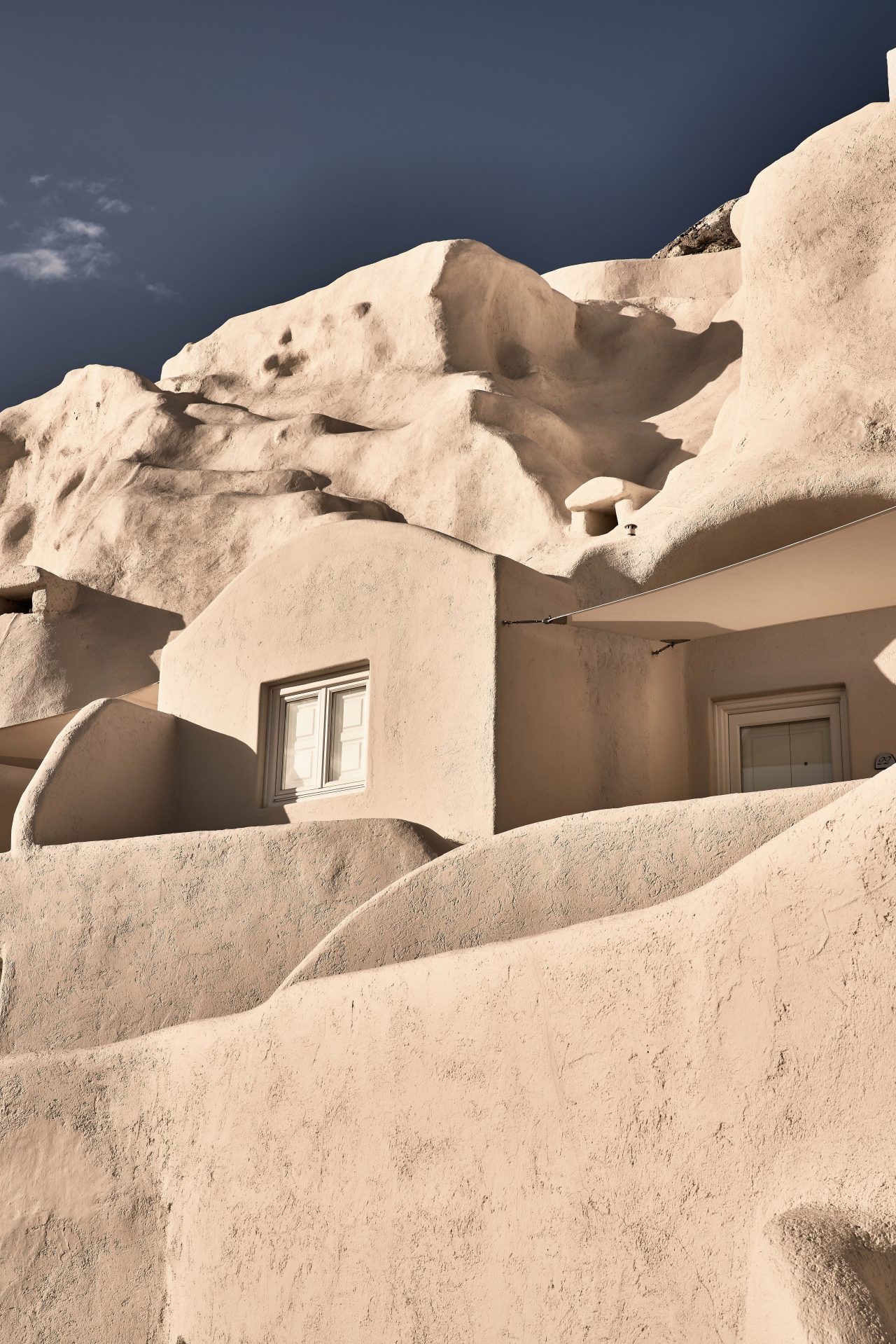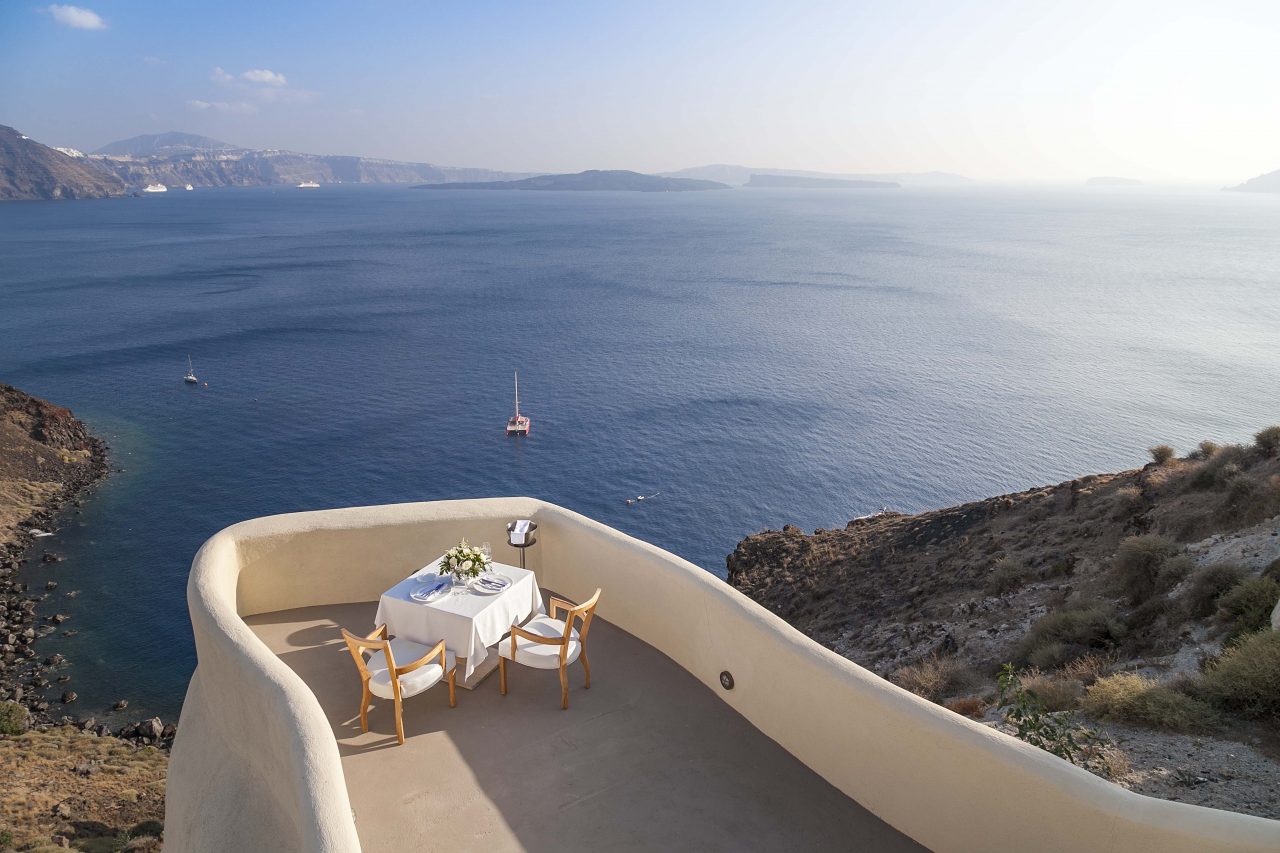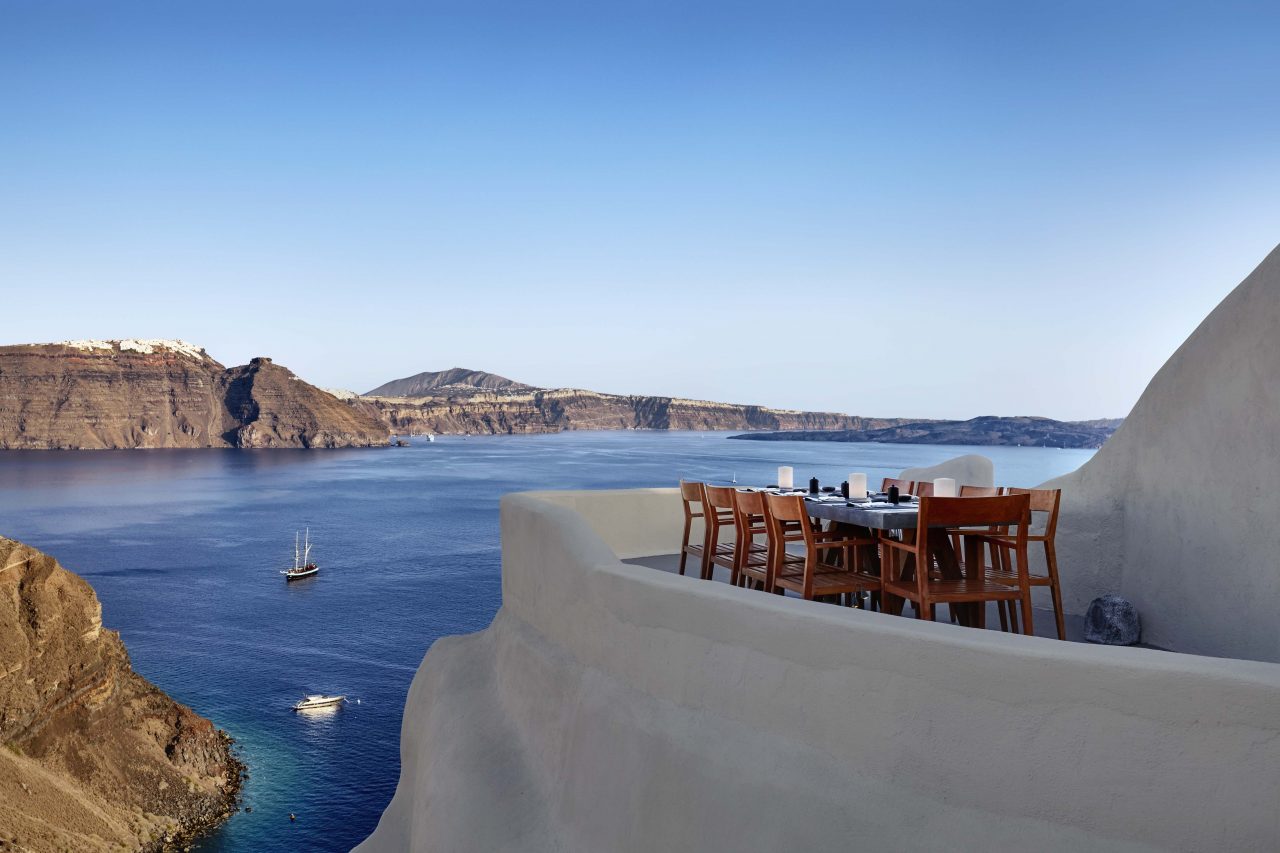 MYSTIQUE
Oia, Santorini Island
Santorini 847 02, Greece
————

Images courtesy: The Luxury Collection
Words: Joanna Kawecki
————
Discover more destinations on: @champ_travel
#champ_greece #champ_santorini