PARĪLIO
A Luxury Oasis on a Cycladic Island Without the Crowds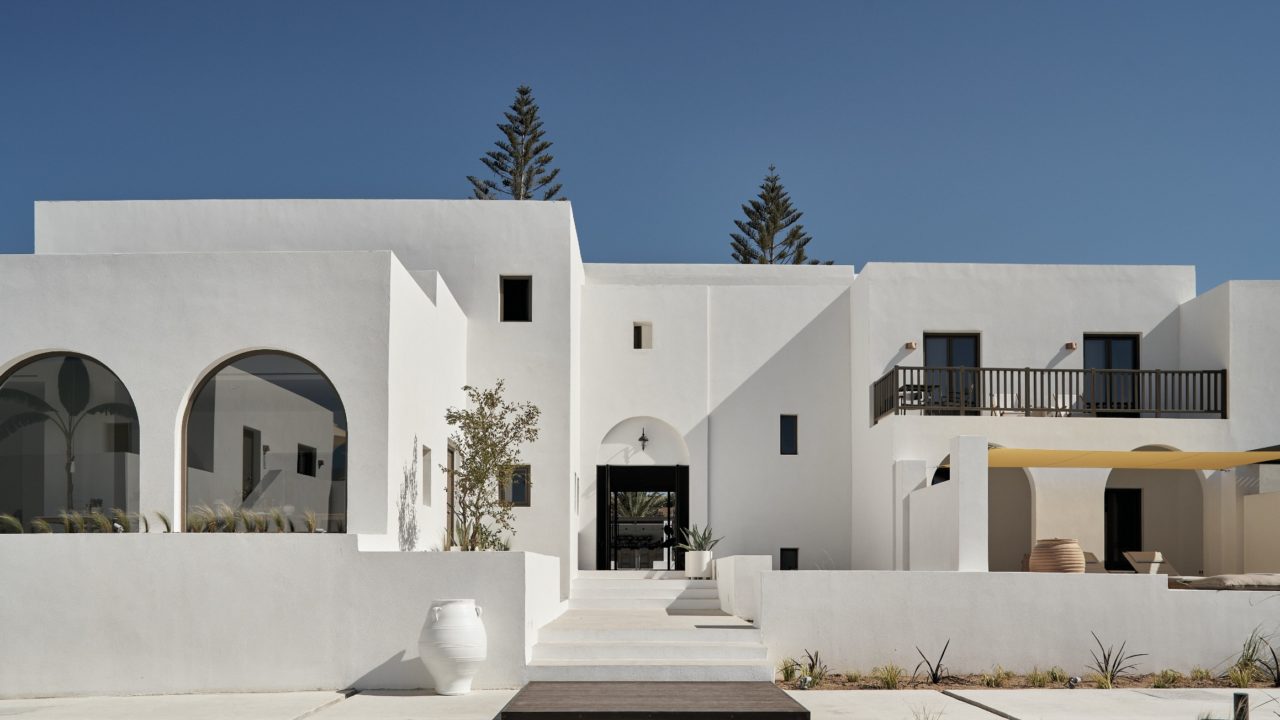 A stay at the Parīlio hotel on the Greek island of Paros in the Aegean Sea is akin to basking in an aura of serenity.
The 33-suite property was designed with great care by Athens' based Interior Design Laboratorium and is touted as island's first luxury property – an ideal place to avoid the crowds of popular islands like Santorini and Mykonos (in non-pandemic high-season times, of course).
It hasn't been an easy year for the tourism industry. In Greece, the sector accounts for approximately 20% of the economy, and as such, the government has wholeheartedly encouraged tourists to visit this summer, citing the country's low number of COVID cases. Debuted in 2019 by successful hoteliers Kalia and Antonis Eliopoulos of Kanava Hotels & Resorts, Parīlio had hardly opened its doors when the pandemic hit like a tsunami. Yet for the Greek hoteliers who pride themselves in bringing the concept of Greek hospitality to the luxury realm with their hotels and villas on Santorini, the abbreviated 2020 season is better than null.
Naturally, hotels accepting international tourists in precarious times such as these must be serious about following health and safety regulations, and my two-night stay at the five-star hotel proved that this was certainly the case. The attentive staff wore protective face coverings, requited guests to make a reservation for mealtimes to avoid overcrowding and provided a digital menu. Upon entering my suite – which was extremely spacious and tranquil, but more on that later – a sanitization welcome kit was waiting for me, complete with hand sanitizer, face masks and other goodies for a germ-free holiday in pandemic times.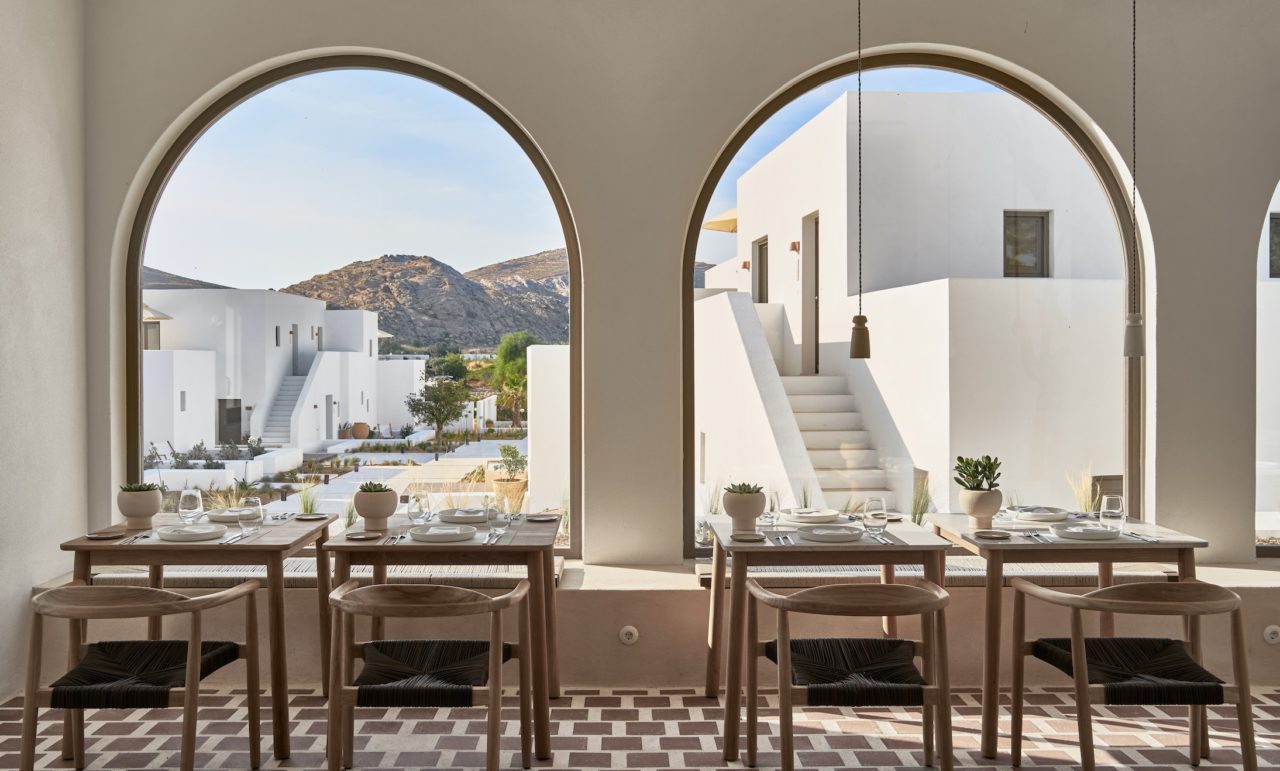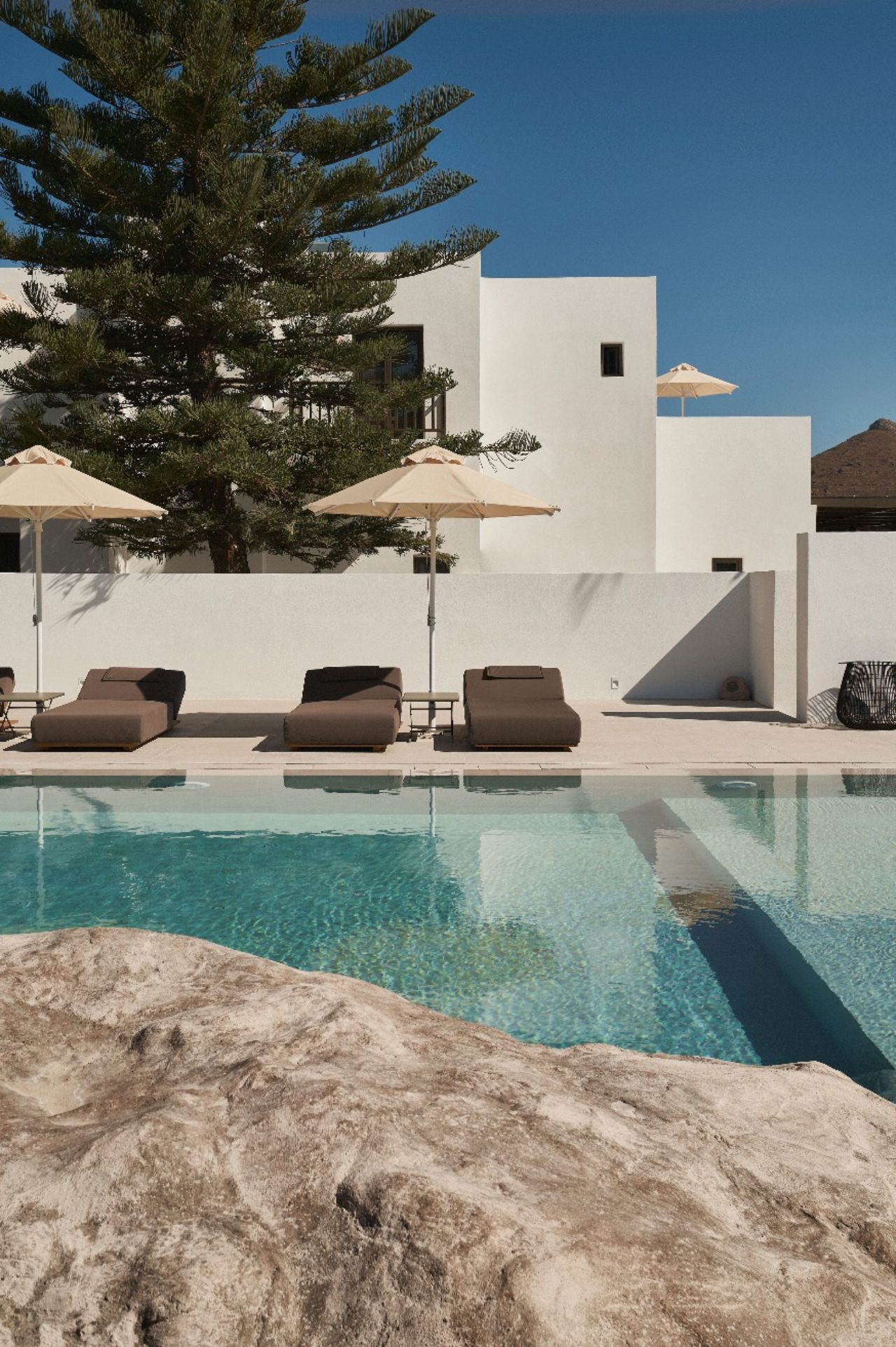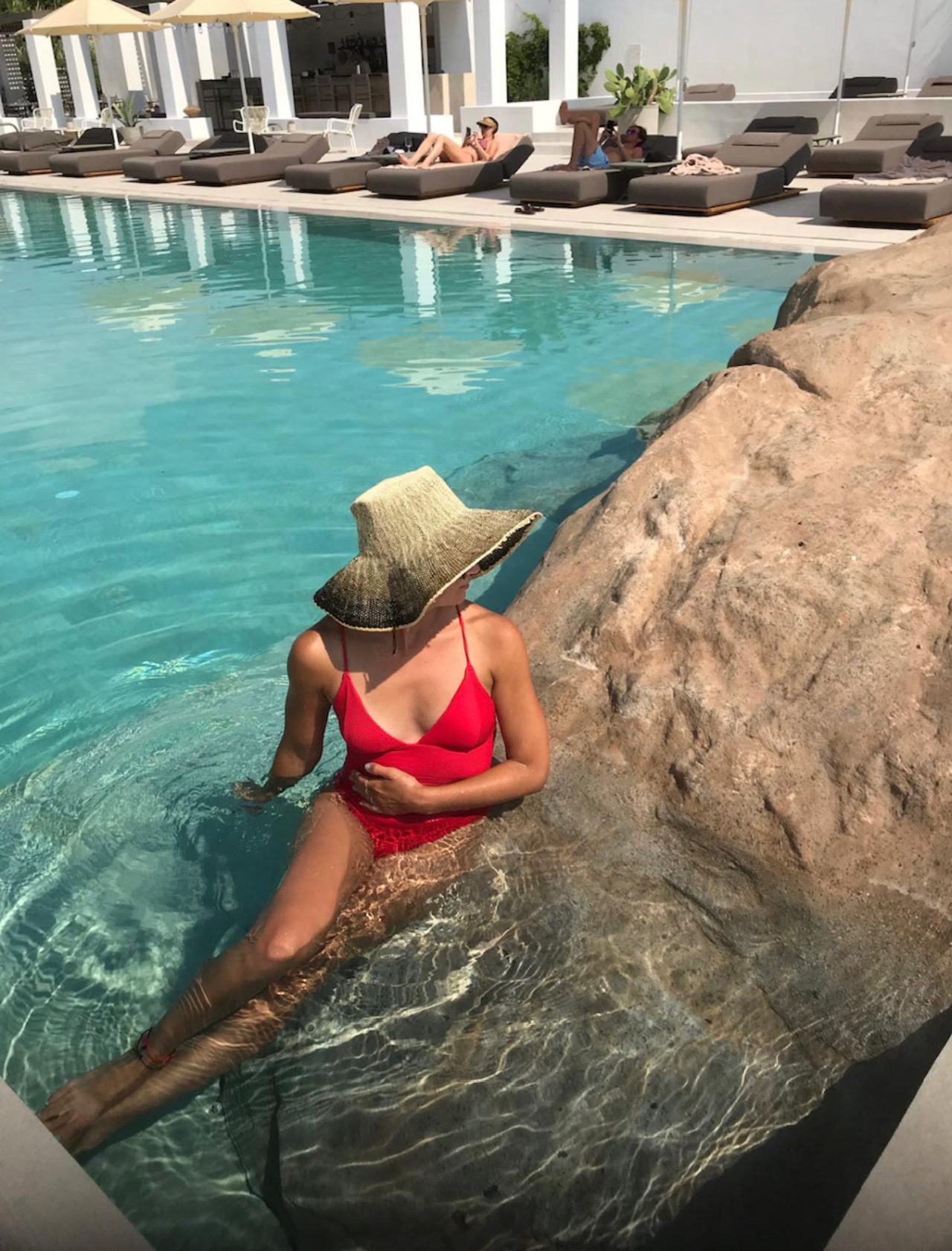 The property was designed by Stamos Hondrodimos, founder of Interior Design Laboratorium in Athens, who impressively left no detail unattended to, from the turquoise blue of the pool's water mimicking that of the nearby beaches, to serving ware by SERAX.  Parīlio's design seamlessly merged traditional Greek architectural elements with contemporary design sensibility.
Typical of Cycladic architecture, one finds the crisp whitewashed silhouettes their Instagram account may be seeking, while terracotta tiles, rough stone and a gentle, natural fabric palette highlight traditional elements found throughout the Mediterranean.
The lobby was designed to invoke the tranquil atmosphere of a Cycladic monastery, featuring contemporary elements like geometric tiles by Spanish brand P.Square and minimal artwork commissioned for the property that reference the sun. Upon arrival, my companion and I were greeted by a friendly staff member who served a fresh-squeezed mint lemonade on an ornately carved wooden table where we were asked to fill out our guest information forms.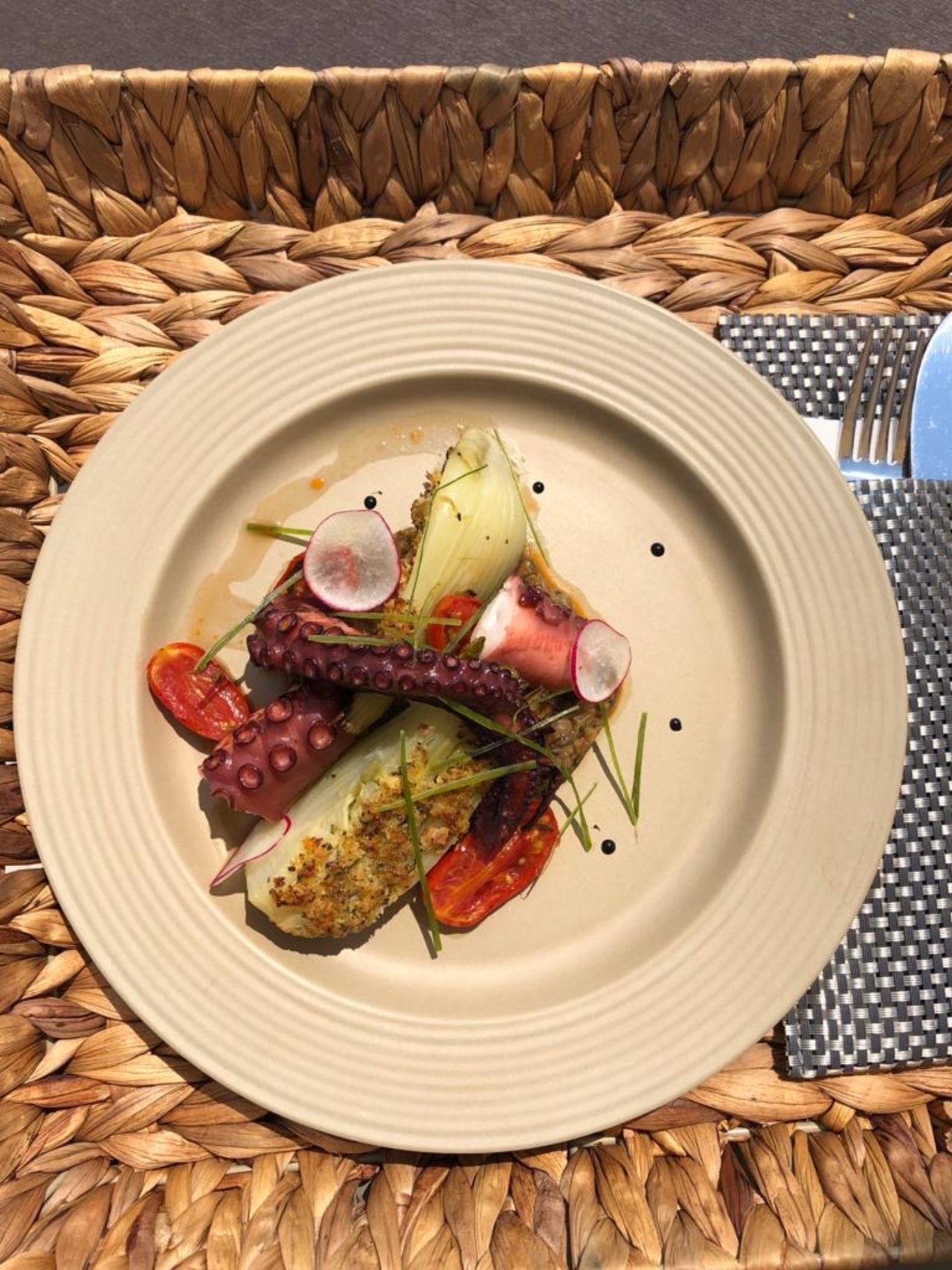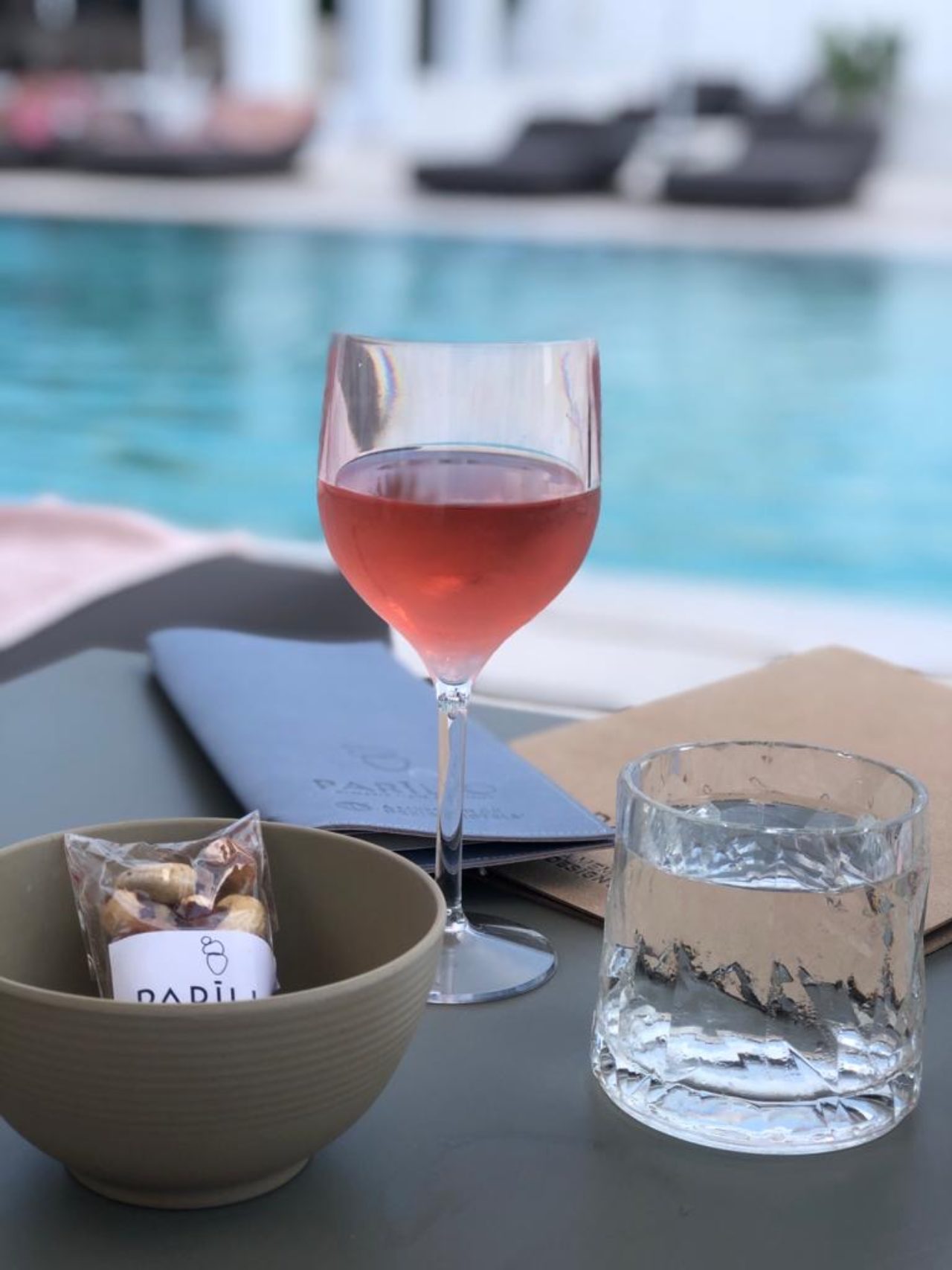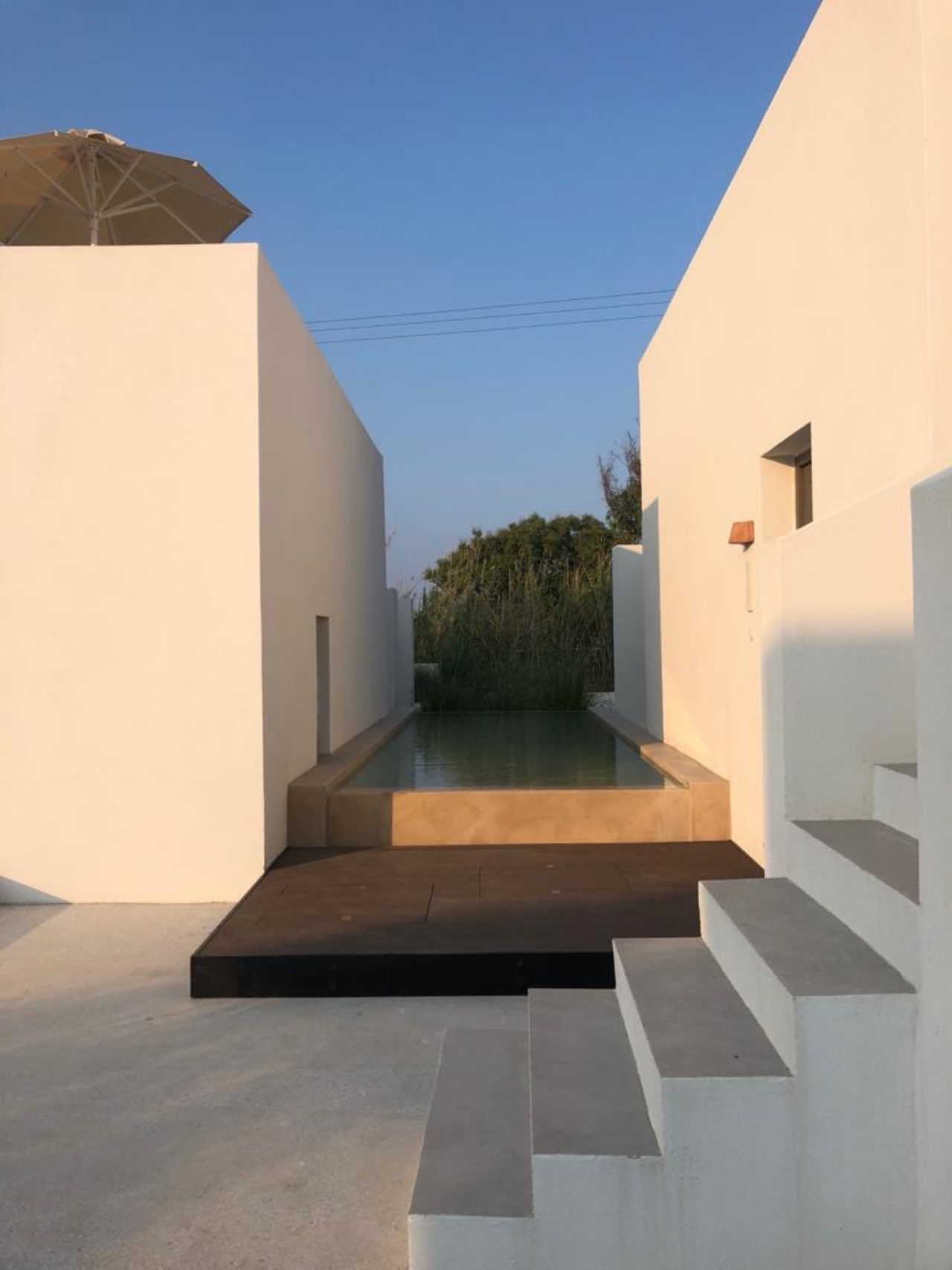 The furniture is tastefully selected; a stylish mix of vintage and custom pieces, some crafted by Interior Design Laboratorium.
Sleek, midcentury-modern-reminiscent wooden tables in the dining room and their accompanying chairs, which reminded me furniture designer Hans Wegener's Wishbone chairs, were flattering in the mellow light streaming in through the large arched windows of the dining room. 
While I appreciated the soothing natural palette of the fabrics and furniture, I enjoyed splashes of color tastefully throughout the property, most notably the pop of yellow from the sun umbrellas, as well as the decorative tapestries and ceramics by Marrakech-based lifestyle brand LRNCE.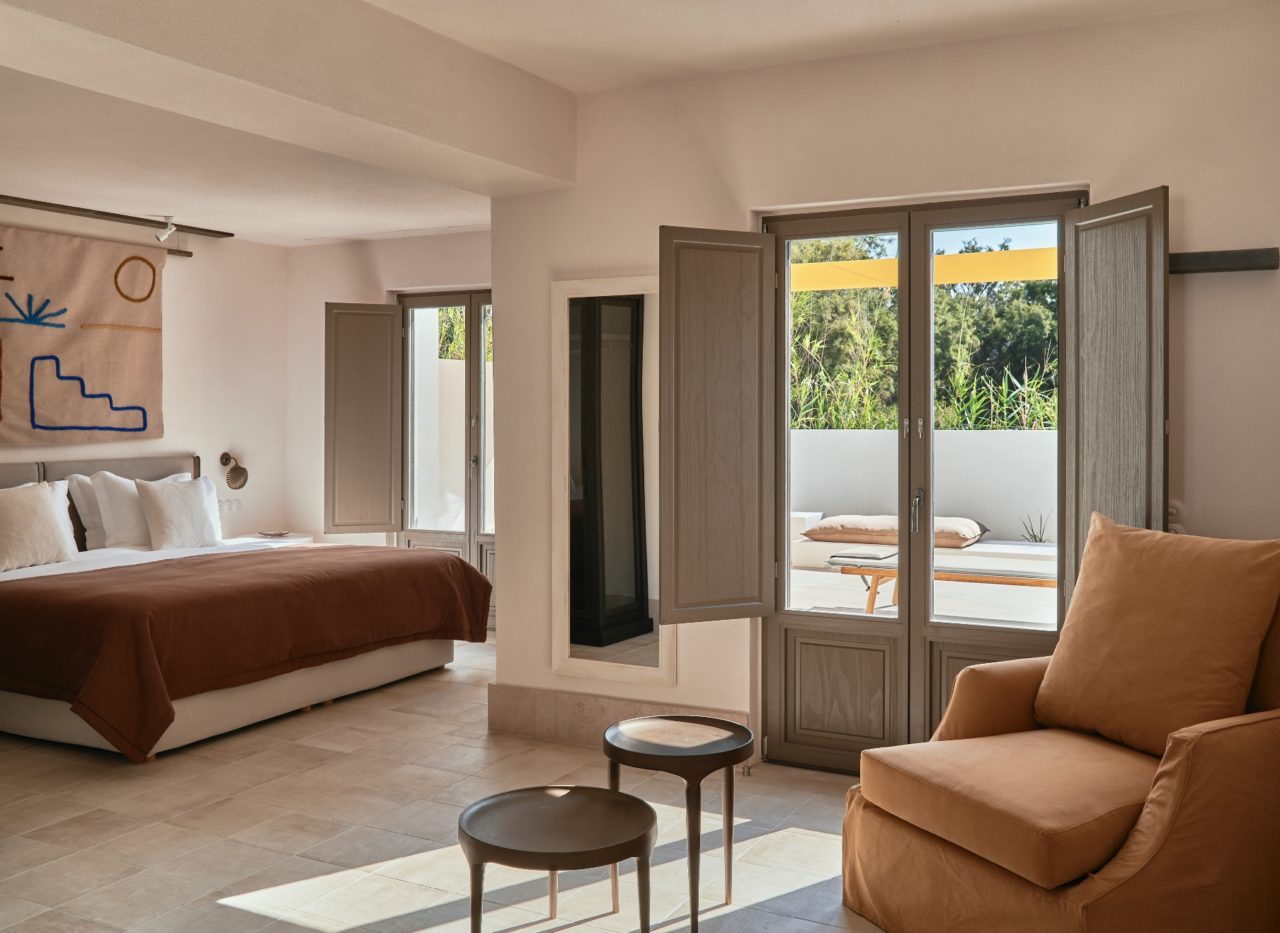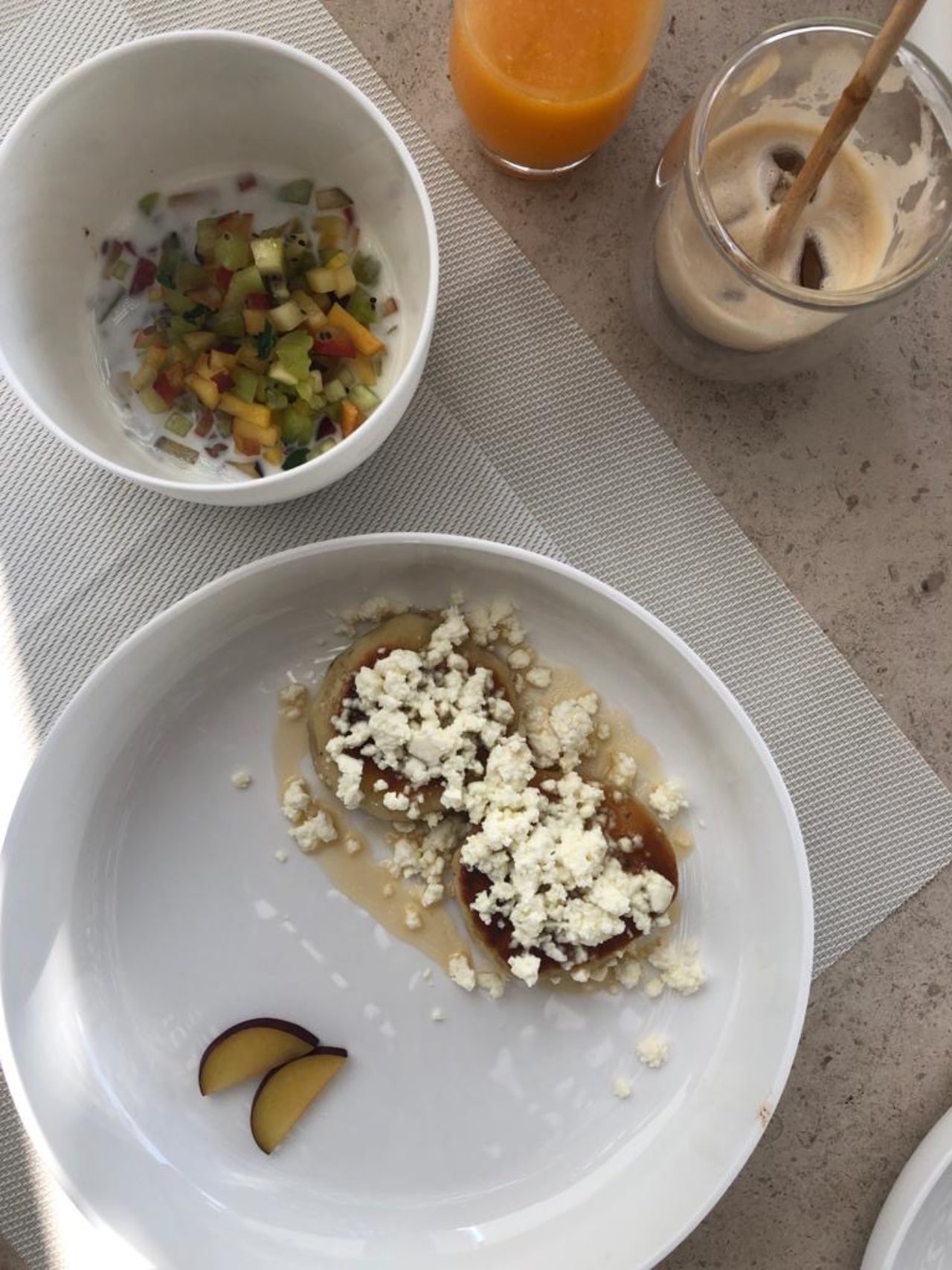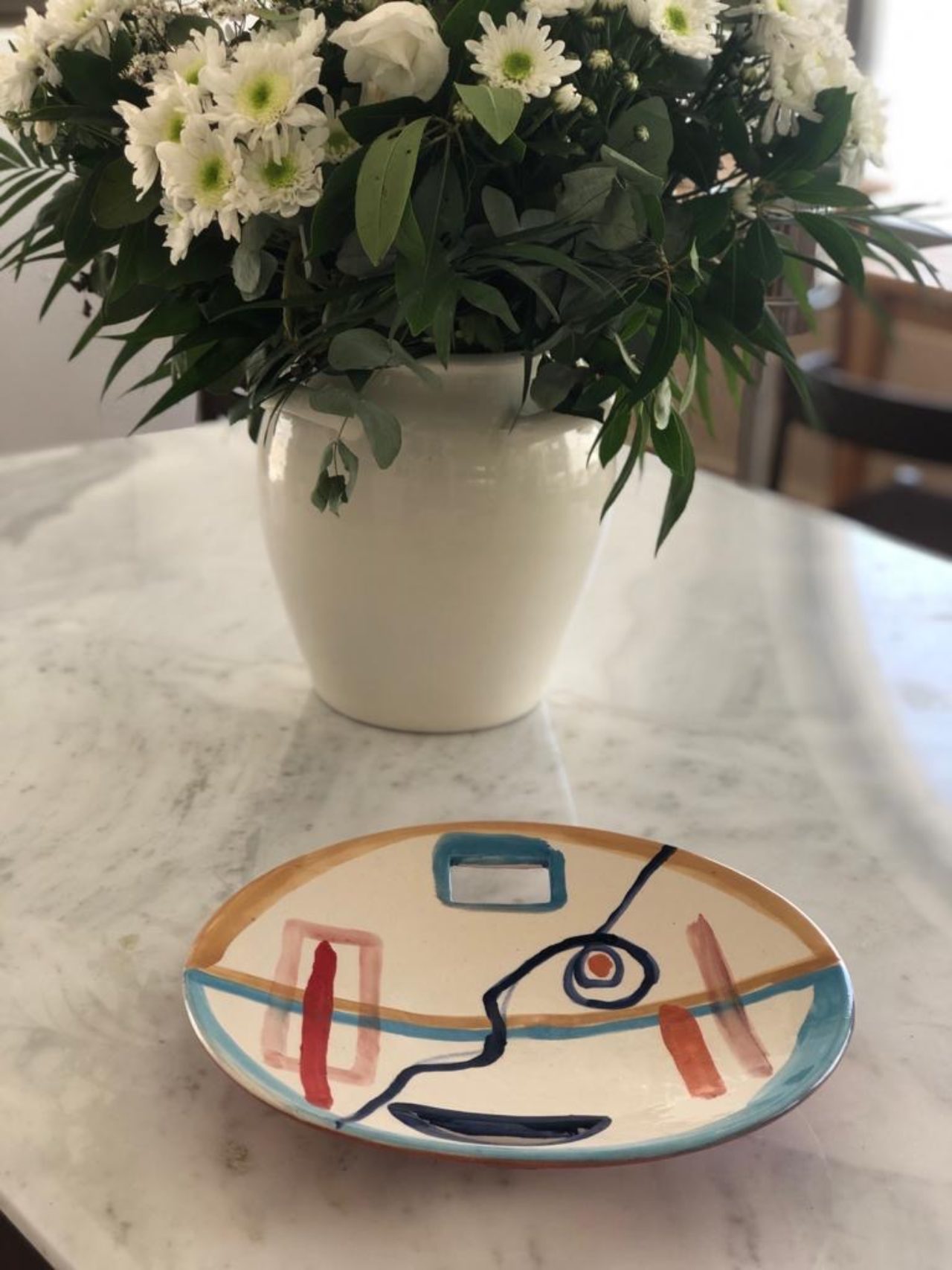 Although it may seem counterintuitive to spend a day by the pool on an island blessed with heavenly beaches, it simply must be done during a stay at Parīlio.
Large rocks jutting out from the sides of the pool appear to have been placed by the Titans themselves and reference the boulder-splattered Kolympithres beach nearby.
I'm convinced that lounging on the fluffy mauve pool towels and cushioned sunbeds is the ideal location to sip a Parian Rose from Moraitis Winery available on the pool bar's menu – or select a dish from in-house restaurant Mr. E and enjoy it poolside.  Led by Executive chef Alexandros Tsiotinis, the menu uses local ingredients wherever possible and reimagines traditional recipes like lobster giouvetsi with "mirmitzeli" Parian orzo rice or grilled octopus with eggplant salad, fennel and oranges. 
Breakfast lovers will not be disappointed by the ample menu, veritably packed with healthy dishes. Choose from Greek specialties (try the Greek-style pancakes or plate of local cheeses), as well as egg dishes, acai bowls and fresh-squeezed juices.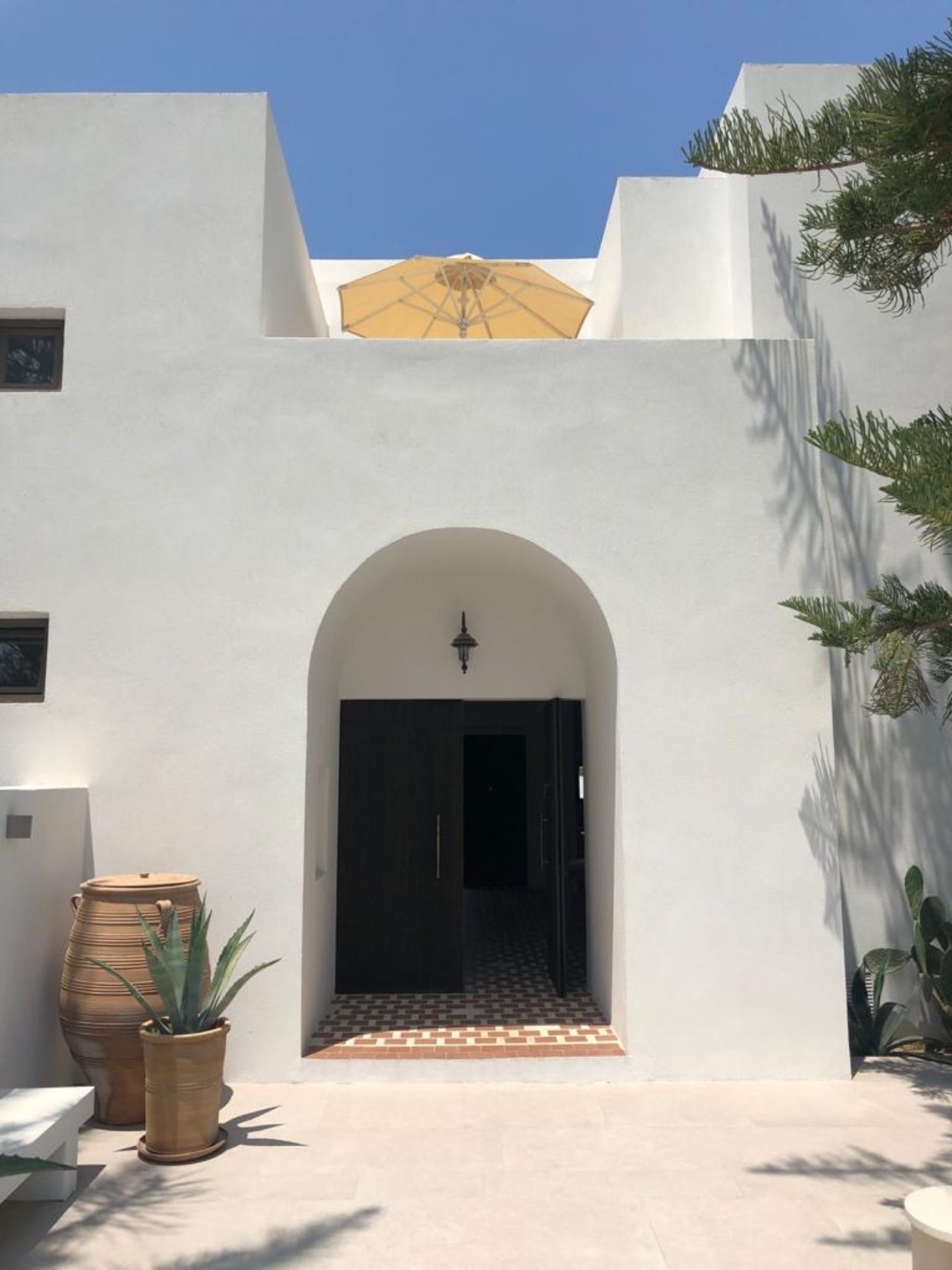 The hotel's suites are between 30 and 40 square meters, minimally decorated with solid oak nesting tables and slim desks by Interior Design Laboratorium, ceiling lights by Italian brand Tascot and sculptural bedside tables by 101 Copenhagen. A spacious bathroom is stocked with products by premiere Greek brand Korres. The secluded location ensures a good night's sleep.
My favorite aspect of the suite was its large patio lined with tall grass next to a tranquil olive tree grove. Closing my eyes to feel the island breeze and listen to the chirp of the cicadas at the end of a sun-soaked day was a treasured moment of peace.
With the comforts of the hotel tucked into the bucolic landscape, one mustn't forget to explore the charming port-town of Naoussa a few kilometers down the road. 
∆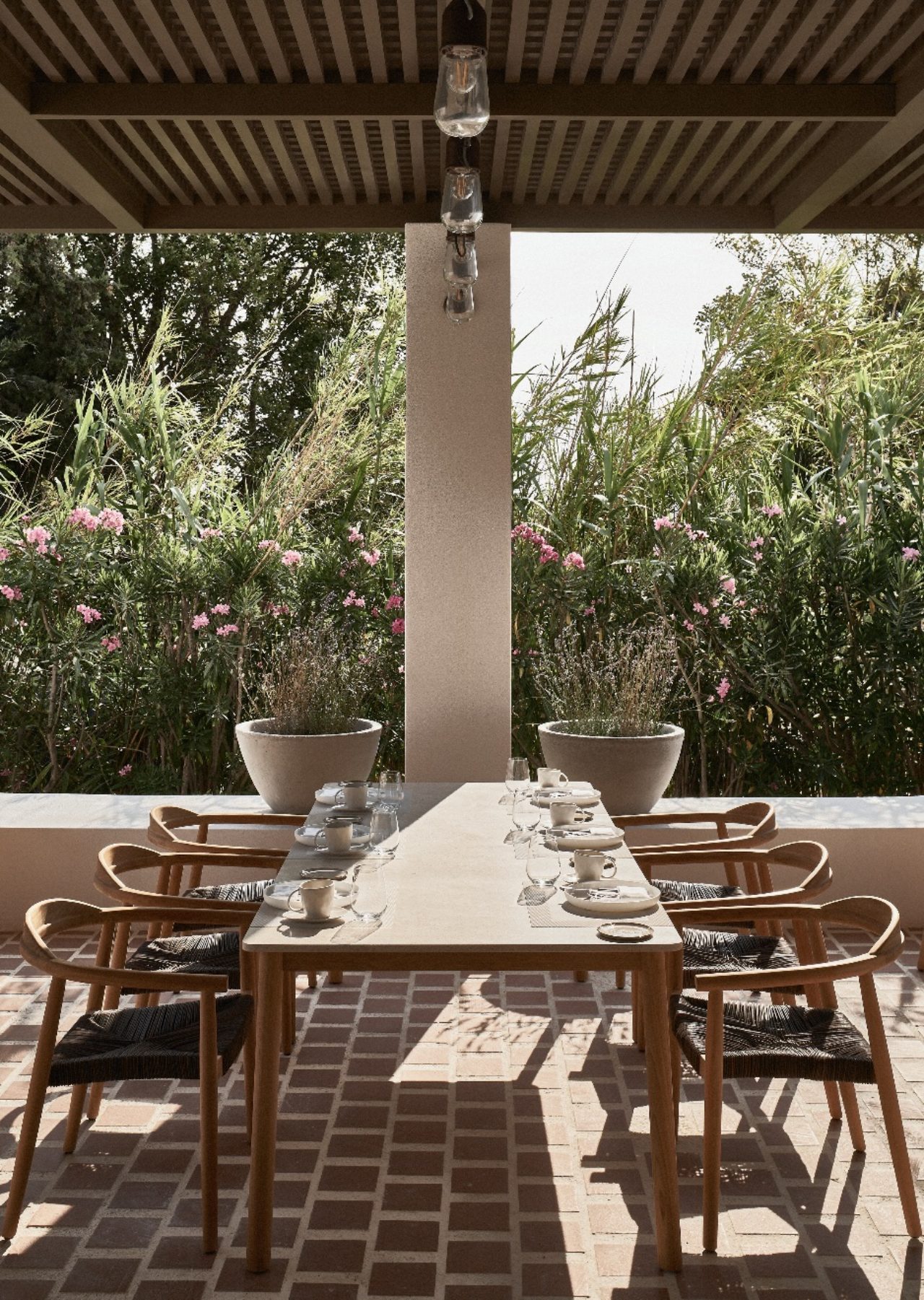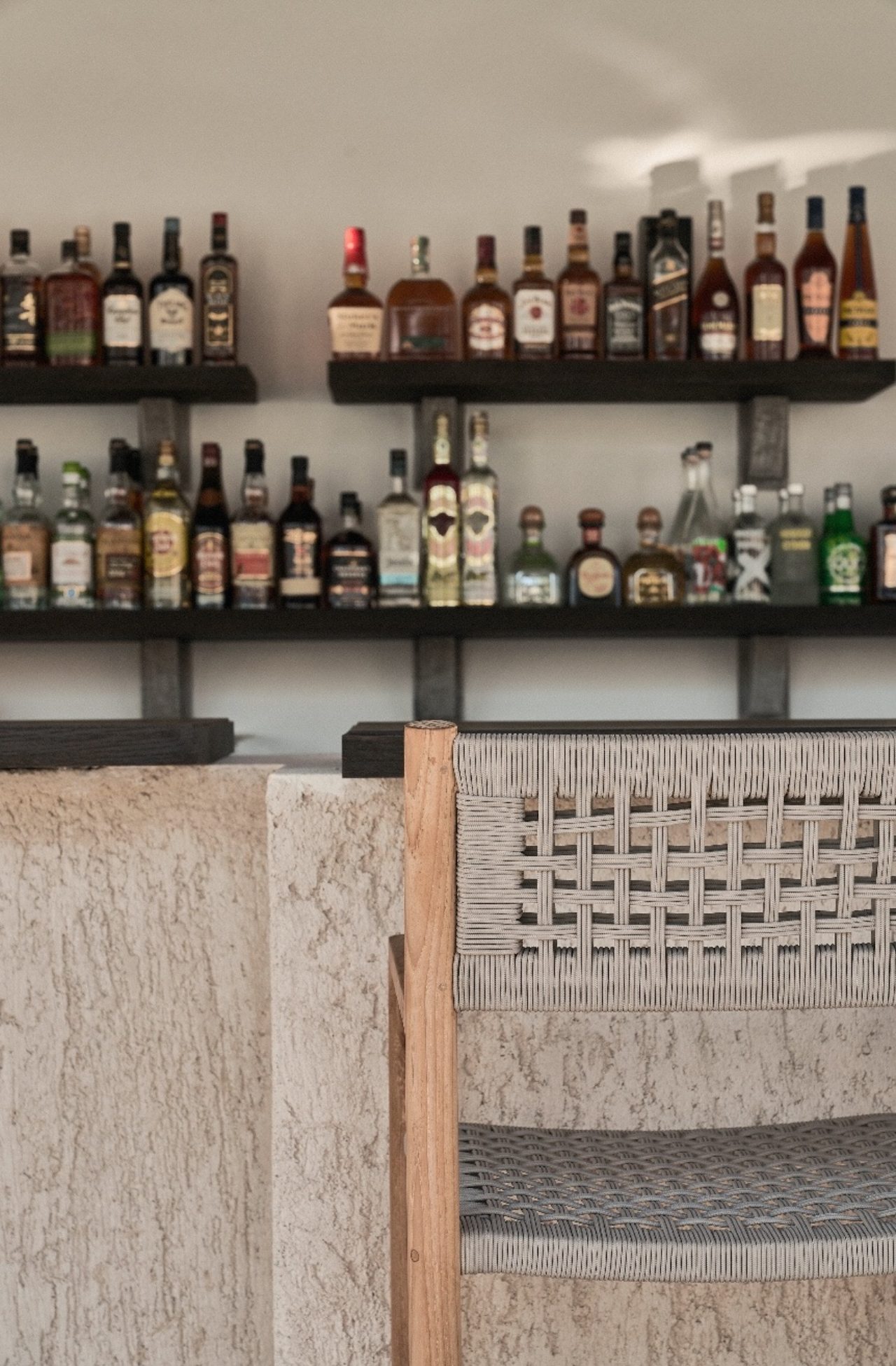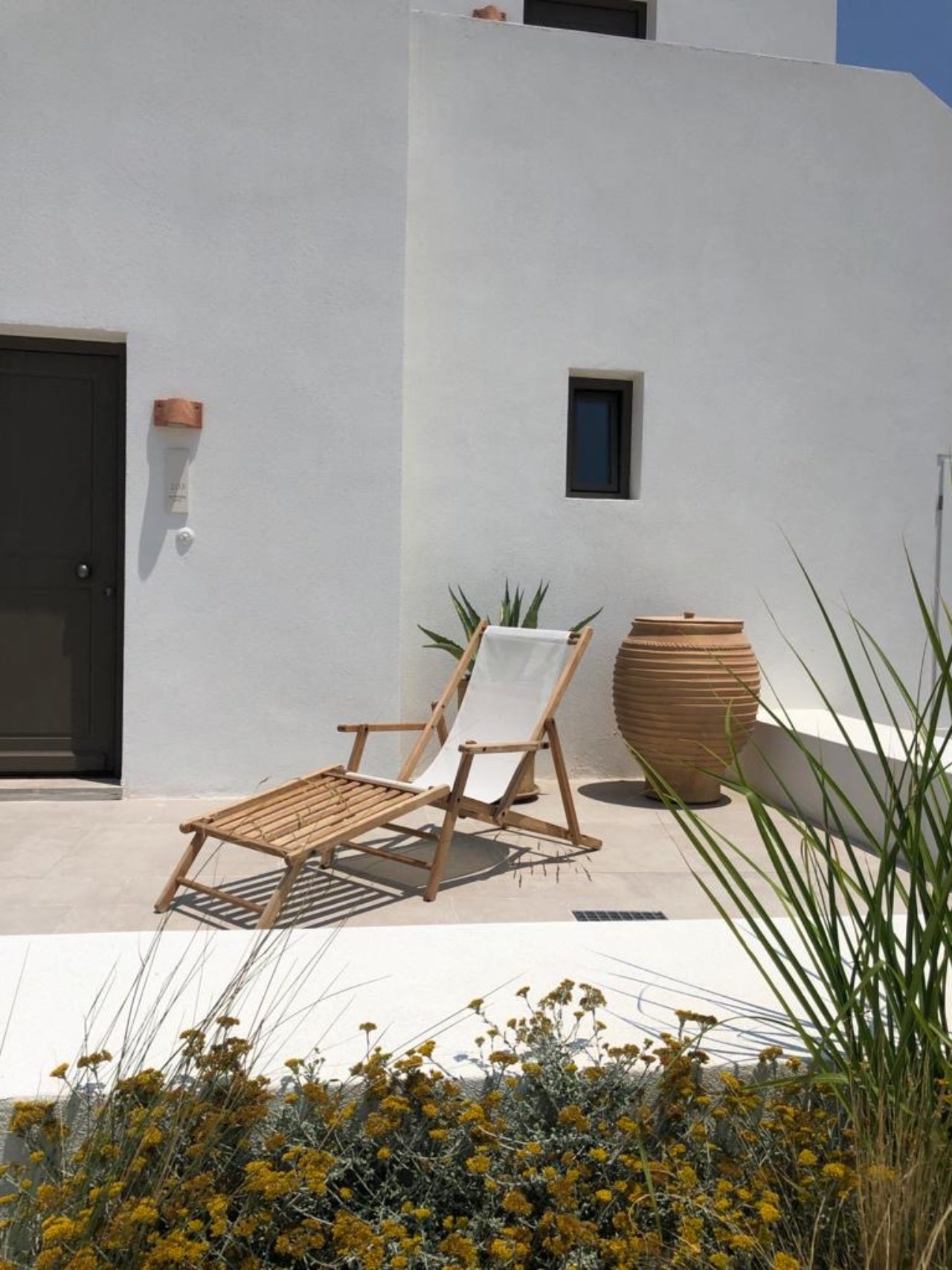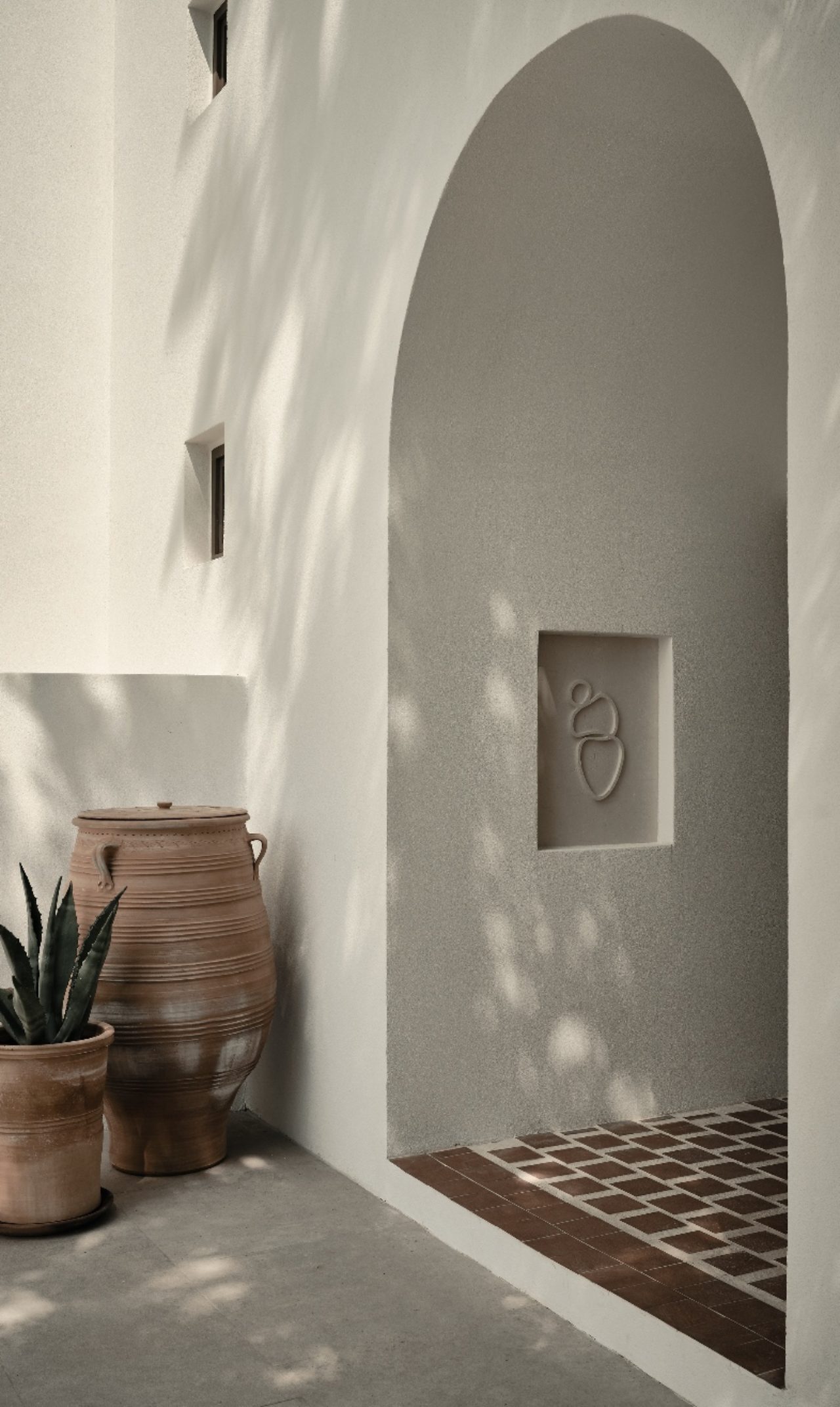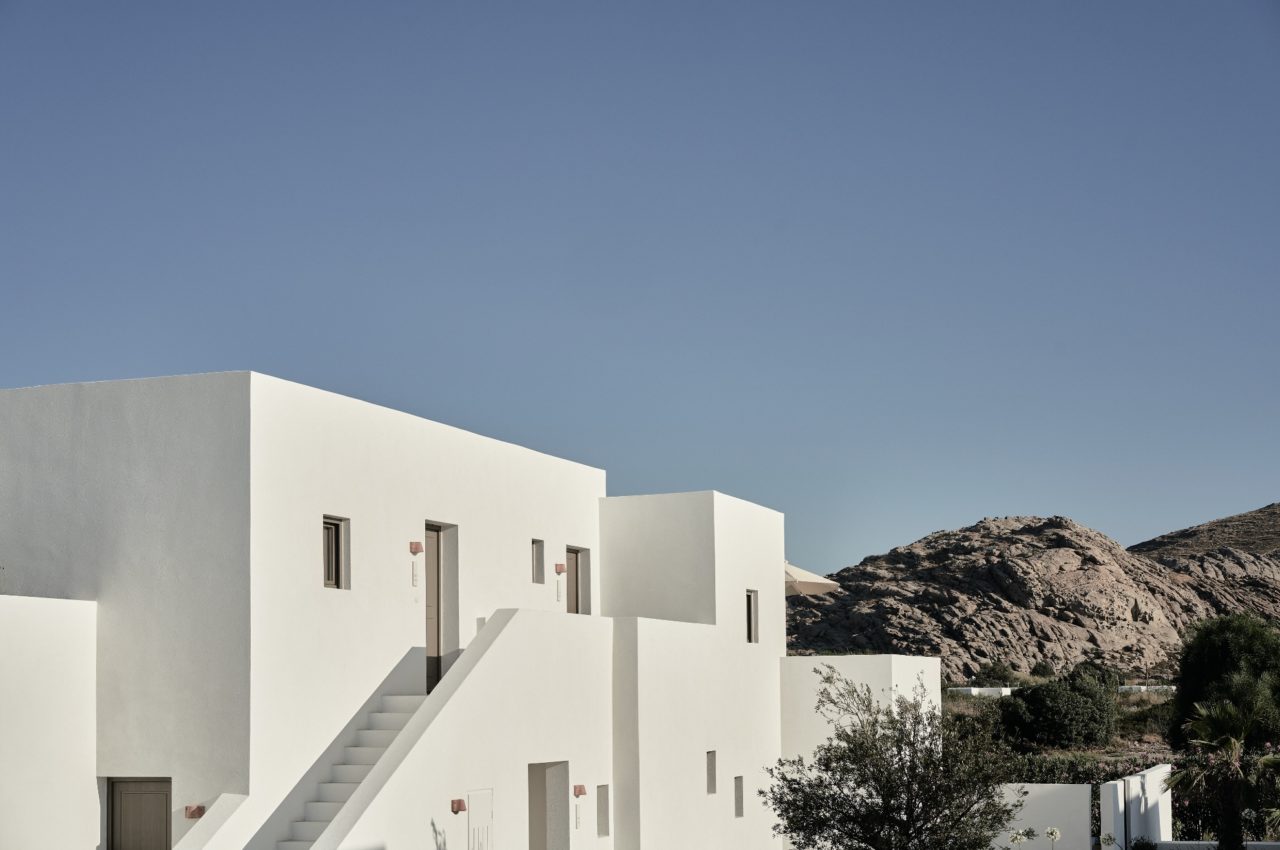 PARĪLIO
Kolympithres,
Naoussa Paros
84401, Greece
Images courtesy: Parīlio Hotel
Words: Sarah Hucal
————-
Discover more destinations on: @champ_travel
#champ_greece #champ_paros