ONASSIS STEGI
Showcasing The World's Best Experimental Music & Performative Art
The monumental contemporary arts and performance institution Onassis Stegi (also known as Onassis Cultural Centre Athens) is a must-visit cultural institution while in Athens.
The building is located in one of the city's less central destinations, yet it brings you to a more authentic part of the city lined with late-night bars, strip joints and local restaurants. The domineering structure was designed by French design firm Architecture Studio, who created a mysterious grey cube whose interior vibrantly illuminates at night. At night is when the majority of their programming begins. Before you enter the building, you witness British artist Tim Etchells' neon artwork; All We Have Is Words / All We Have Is Worlds. The monumental 18,000 sqm interior is equally as striking, where is encases a curved shell like a Russian Matryoshka doll, holding the central performance and individual gallery spaces inside.
With an exceptional programming schedules that includes Japanese artist Ryoji Ikeda, to pianist and performer Alvise Sinivia, to the production of Lena Kitsopoulou captured in collaboration with British photographer Nick Knight, there is no shortage of creative inspiration.
A destination worth the visit; Onassis Stegi champions immersive and experimental art, performance and music in its entirety.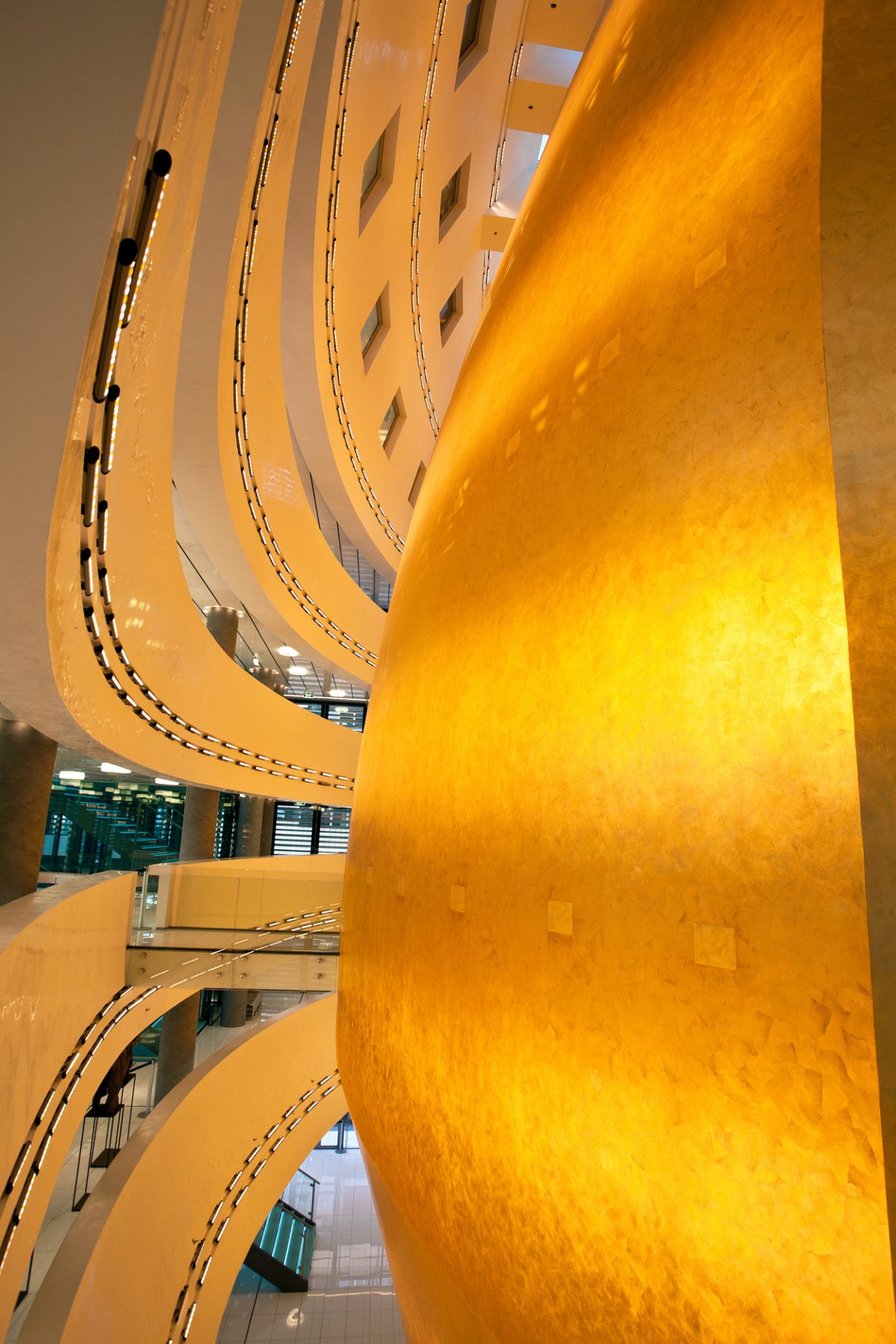 ONASSIS STEGI
(Onassis Cultural Centre Athens)
Athens 117 45, Greece
Images courtesy: Nicolas Mastoras
Words: Joanna Kawecki
————-
Discover more destinations on: @champ_travel
#champ_greece #champ_athens