MICHELBERGER
The Leading Independent Hotel in Berlin Where Culture and Music Combine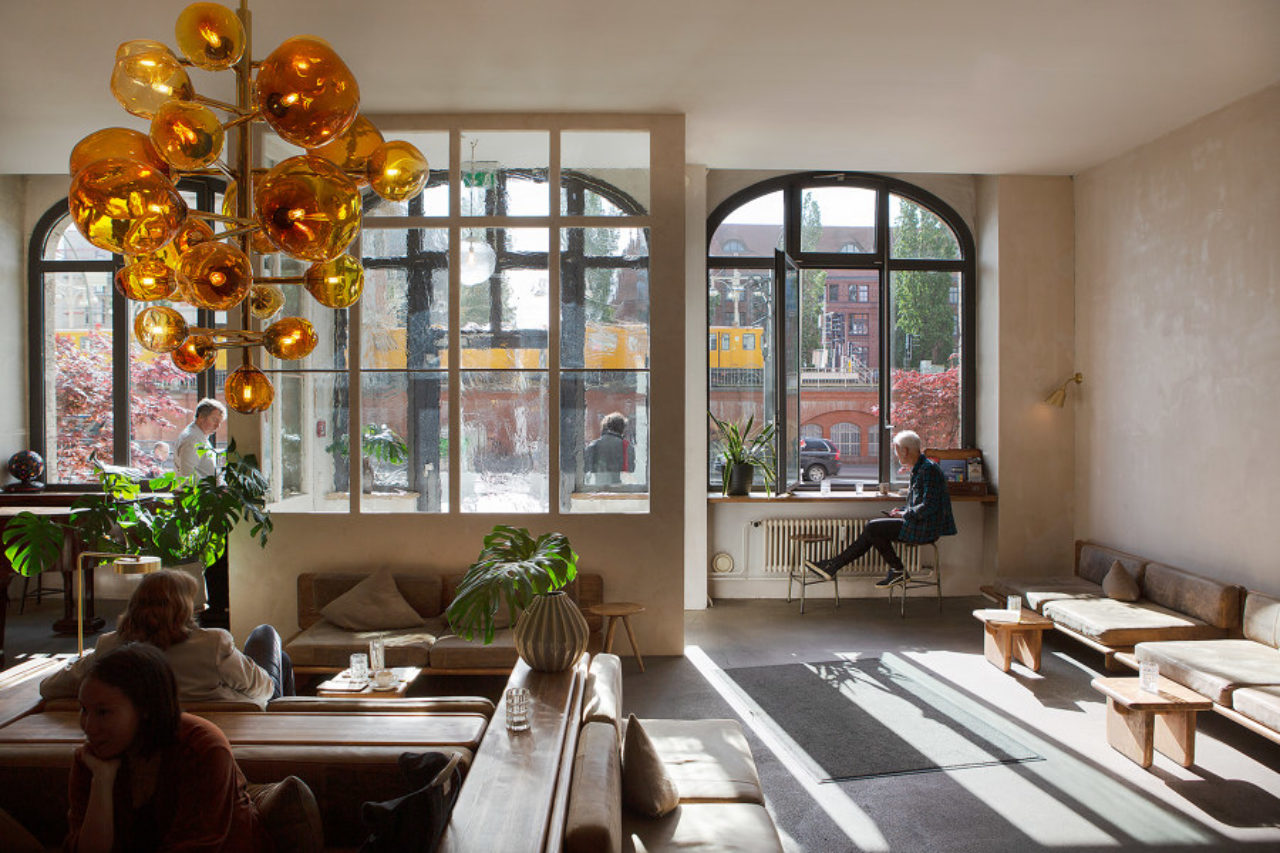 For years the Michelberger has remained a mainstay as a leading design hotel in Berlin. The go-to for independent, design-conscious and cultured travellers, the Michelberger offers accommodation, entertainment and dining at honest prices. 
Originally conceived in 2004, the Michelberger is a family business, established by owner Tom Michelberger and his now-wife Nadine Michelberger. From discussions in their living room, to 5 years later setting up a place in a former 19th-century factory building in East Berlin in 2009, the duo aimed to create a place where friends could meet and collaborate. Together with their close friend Azar Kazimir, the Michelberger's in-house creative team was born and thus created it's identifiable design identity. 
Now, more than just collaboration can be done at the Michelberger building on Warschauer Straße, which houses a 132-room hotel, an all-organic restaurant, a café, wine bar and an outdoor courtyard for events and concerts.
The Michelberger encourages a hospitality model which is responsible, sustainable and socially-conscious. The food they serve is all organic or from farms they trust, and in-room amenities are Dr Bronners large-format bottles which are for replenishment only, meaning they stay in the room for the next guest (the model of single-use amenities is so out dated and extremely wasteful, we can't wait to see more hotels implement this also).
A unique eco-system exists in the hotel. There are 25 different nationalities in their team, and their staff are all approachable, switched-on and savvy. The hotel's diversity ensures they don't cater to just one demographic, guests of all ages feel welcome. In addition to this, the Michelberger is renowned as an artist hangout: musicians, artists and designers all frequent the hotel, meeting their equally creative contemporaries in the lobby every day.
The hotel's ethos attracts guests and temporary visitors from the creative industry, all adding to the melting pot of open-minded individuals frequenting the building. You never know who you will meet there!
DESIGN
The design of the hotel is very 'modernism meets High Tech', modest materials are innovatively used for practical hotel design needs. Wood, concrete and natural tactile materials are all used together with the abundance of natural light the building receives. The hotel feels warm and spacious, somewhere you could spend the whole day in.
Last year, Berlin-based Danish architect Sigurd Larsen and his studio oversaw the renovation of the Michelberger lobby. Lighting was changed, as were the sofas – both a first point of contact for guests. The 'chandeliers' in the lobby comprised of handmade and imperfect caramel glass were blown by Berlin Art Glas, and Objekt Leuchten put them together on brass frames to create the show-stopping centre-pieces.
Berlin family business Surma Polsterei upholstered the new brushed leather sofas – very Rick Owens-esque – low to the ground, keeping their form in proportion to their solid timber base.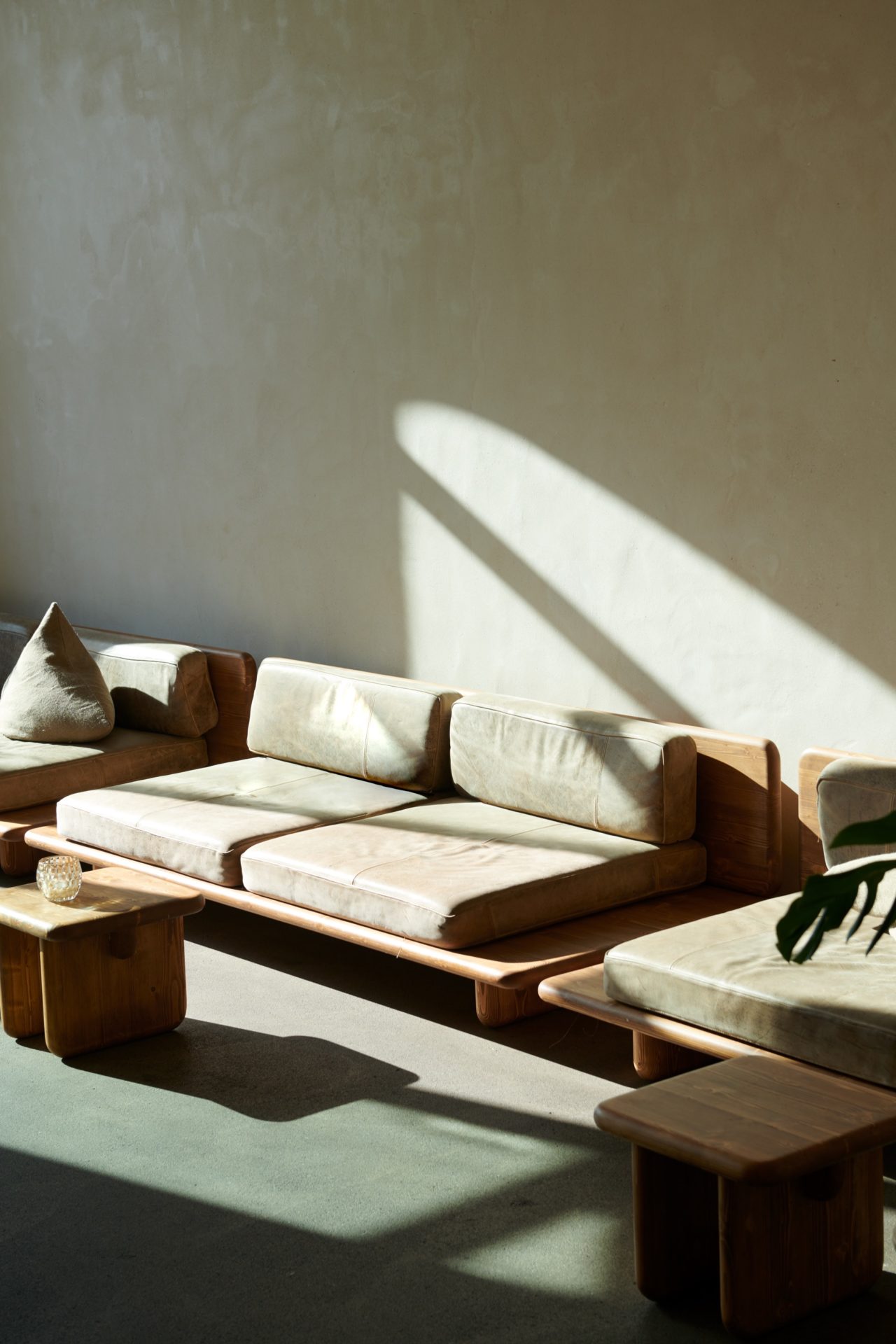 ALL-ORGANIC RESTAURANT
Since 2014, the Michelberger Restaurant switched to an all-organic offering overseen by head chef Irish chef Alan Micks.
Working with German farmers (mainly from producers in Brandenburg and Mecklenburg-Vorpomme), foragers and their own farm to supply the restaurant with the best seasonal ingredients, Micks' tenure has put the Michelberger Restaurant on the map.
The restaurant offers a buffet-style breakfast, and a shared-plate style menu for lunch and dinner with an impressive wine list. For the hotel breakfast, we pleasantly discovered the offering is indulgent with homemade seasonal jams and local honey, along with the best quality ingredients for the buffet: eggs, yogurt, coffee, salads and pastries. Since the beginning of 2019, the Michelberger opened their own in-house bakery, baking their own bread, cakes and pastries daily in-house. The breakfast is available not only to those with hotel bookings but members of the public also, so this is where you can mingle with others over a coffee (or keep to yourself if you prefer).
The Michelberger's own organic farm – which they set up in 2019 – uses regenerative agriculture. Creating a blueprint for other restaurants and hoteliers, the Michelberger's conscious choice to embark in responsible farming is an example for others.
With the assistance of the Forest Farmers duo, they utilise a system inspired by nature to prepare fertile soil to grow different types of herbs, fruits and vegetables. In their words, "Regenerative agriculture is a holistic approach to agriculture, working with the dynamics of ecosystems and with nature's processes, not against them". This process goes beyond organic farming. We only had time for breakfast in the restaurant, but were blown away by the offering of delicious varied fruits – and if a hotel can ensure guests are fed well with pesticide-free ingredients, it highlights their relentless overall ethos and philosophy for better living.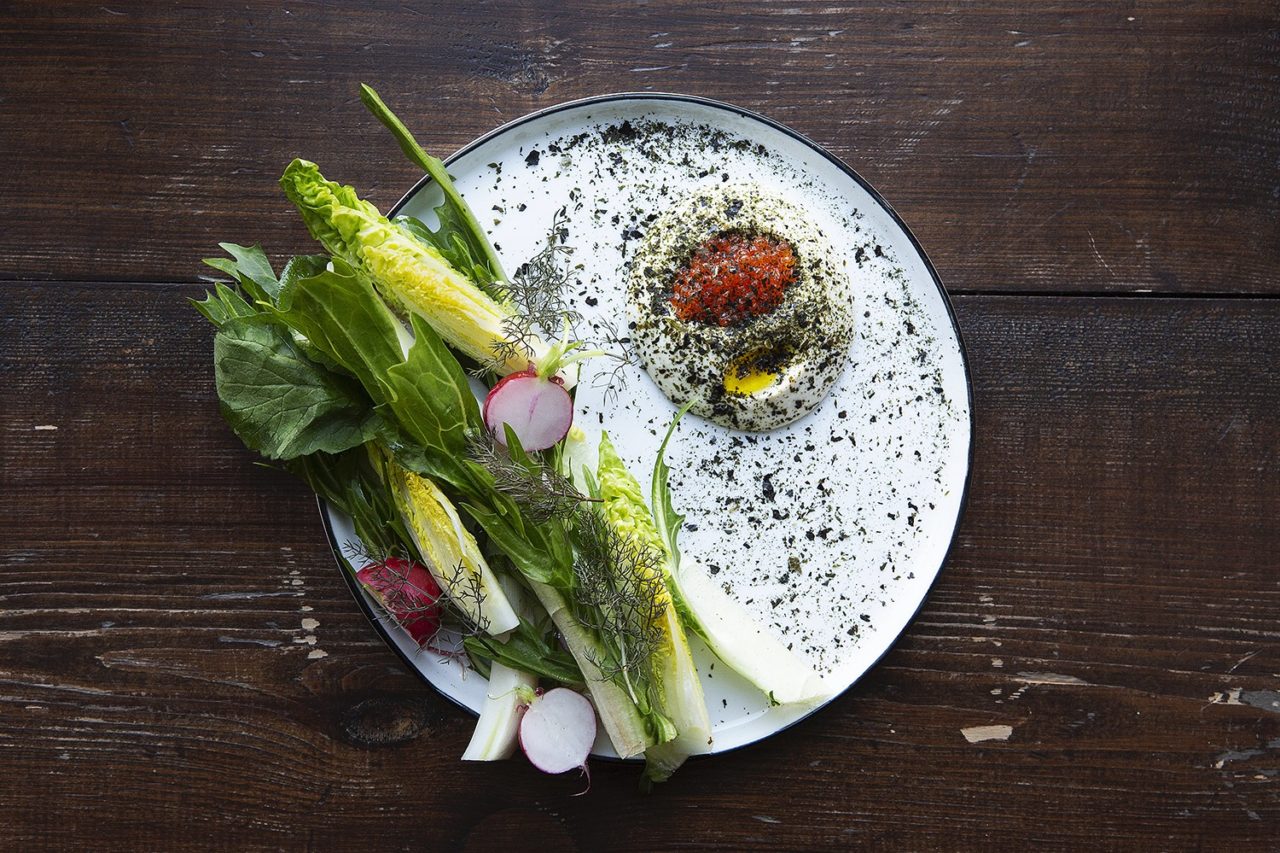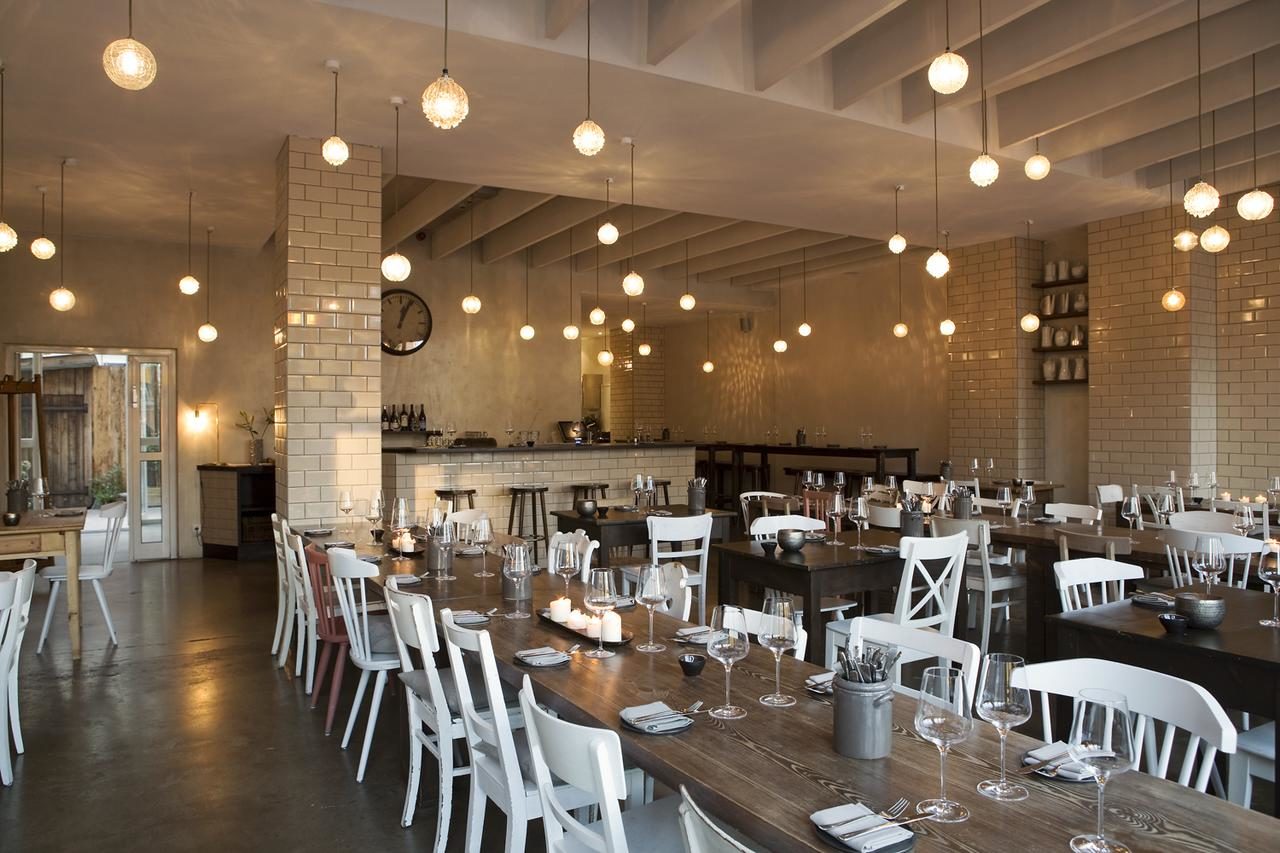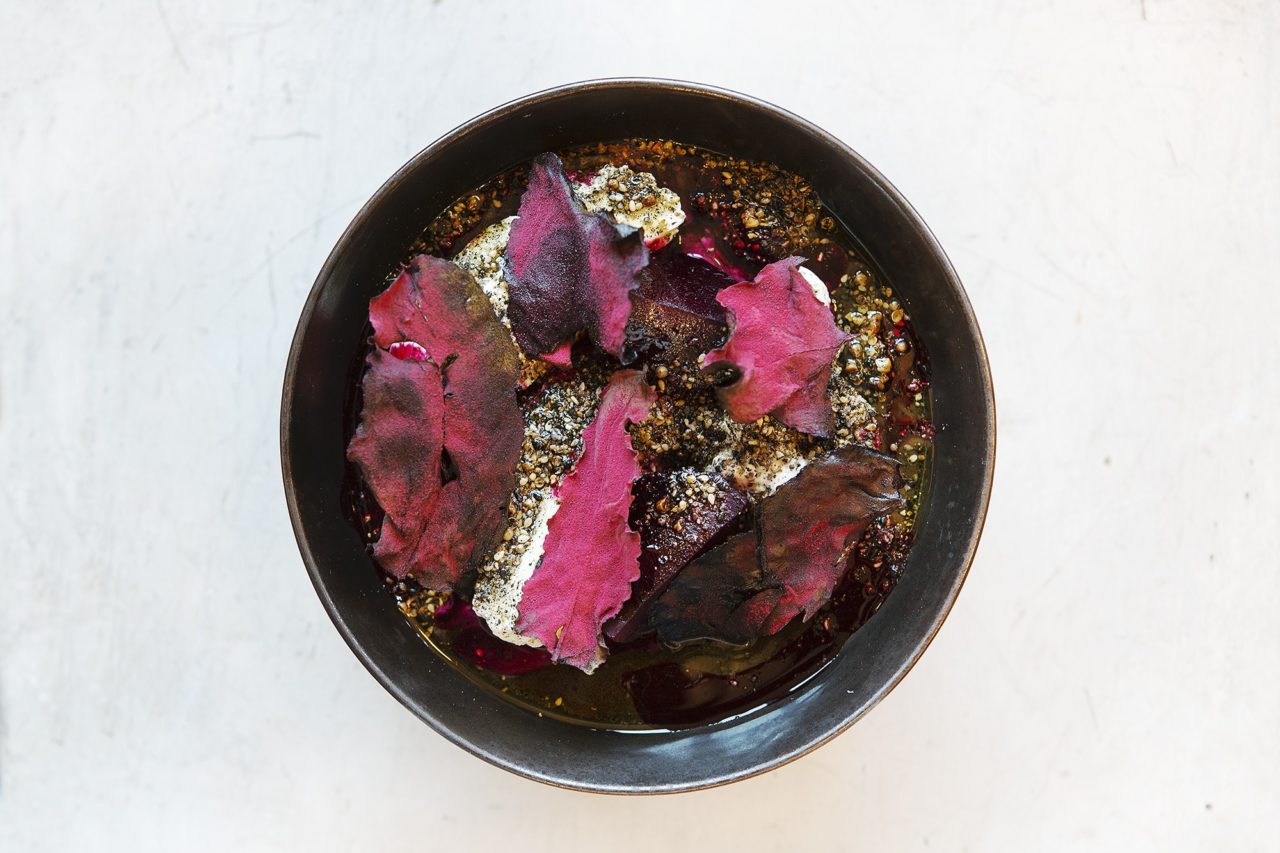 ROOMS
Clever design means rooms are aesthetically pleasing, fun and functional. 
There are different types of rooms throughout the hotel, for larger 'band' groups, or singular travellers. We stayed in the maisonette-style Loft Room, and through great use of space, a single/double room could easily fit three people. With organic Dr Bronner amenities, an in-room tv channel that plays The Big Lebowski on loop, multiple power points exactly where guests need them, room details have been taken into consideration well. There are no signs of wear and tear, the original interior design ensures that anything can be easily fixed and refreshed. 
Housed in a modernised historic industrial building from the early 1900s, this means that renovations to install air conditioning are not possible, but due to the open-plan rooms and windows that can be opened, this ensures temperature in rooms remains consistently comfortable.
Together with London based architects Jonathan Tuckey Design and Berlin-based architects GBP, the Michelberger recently re-created their fourth floor with 23 new rooms split into three categories; Hideout, Luxus and The Overlook.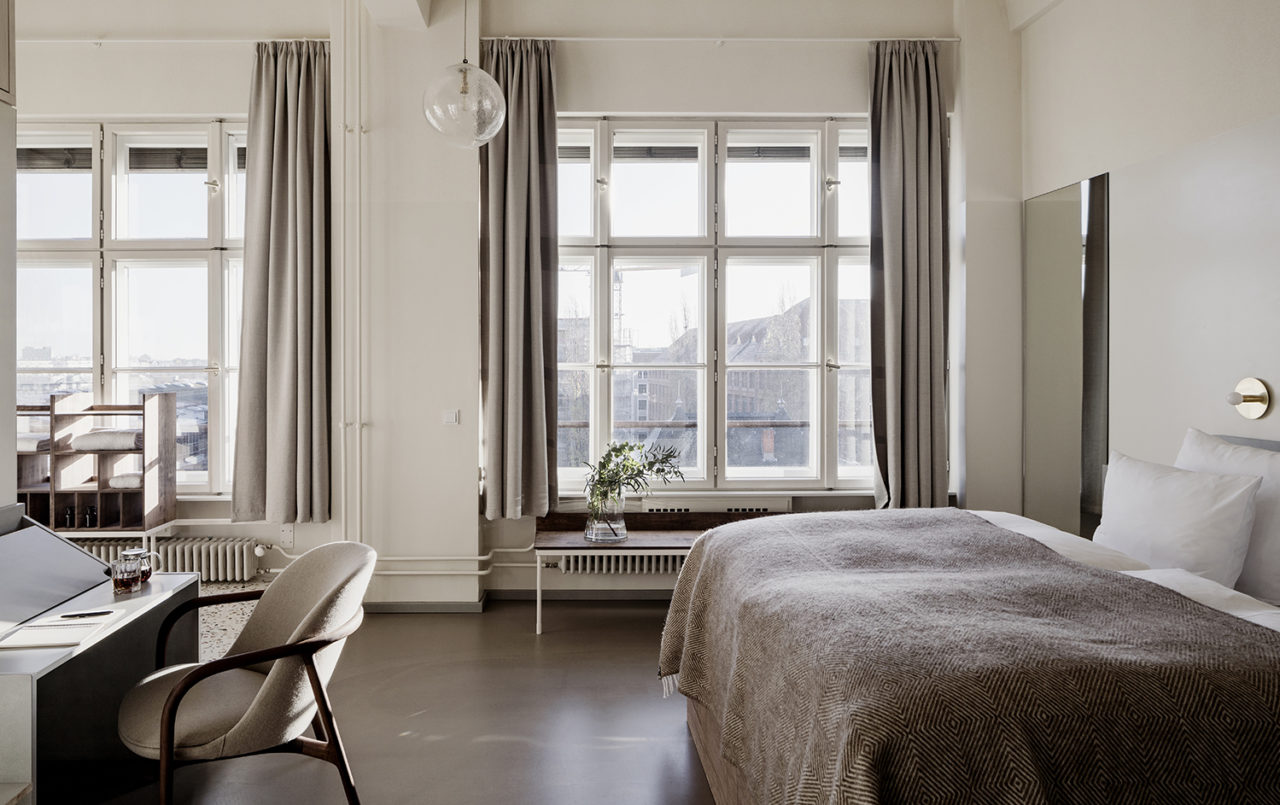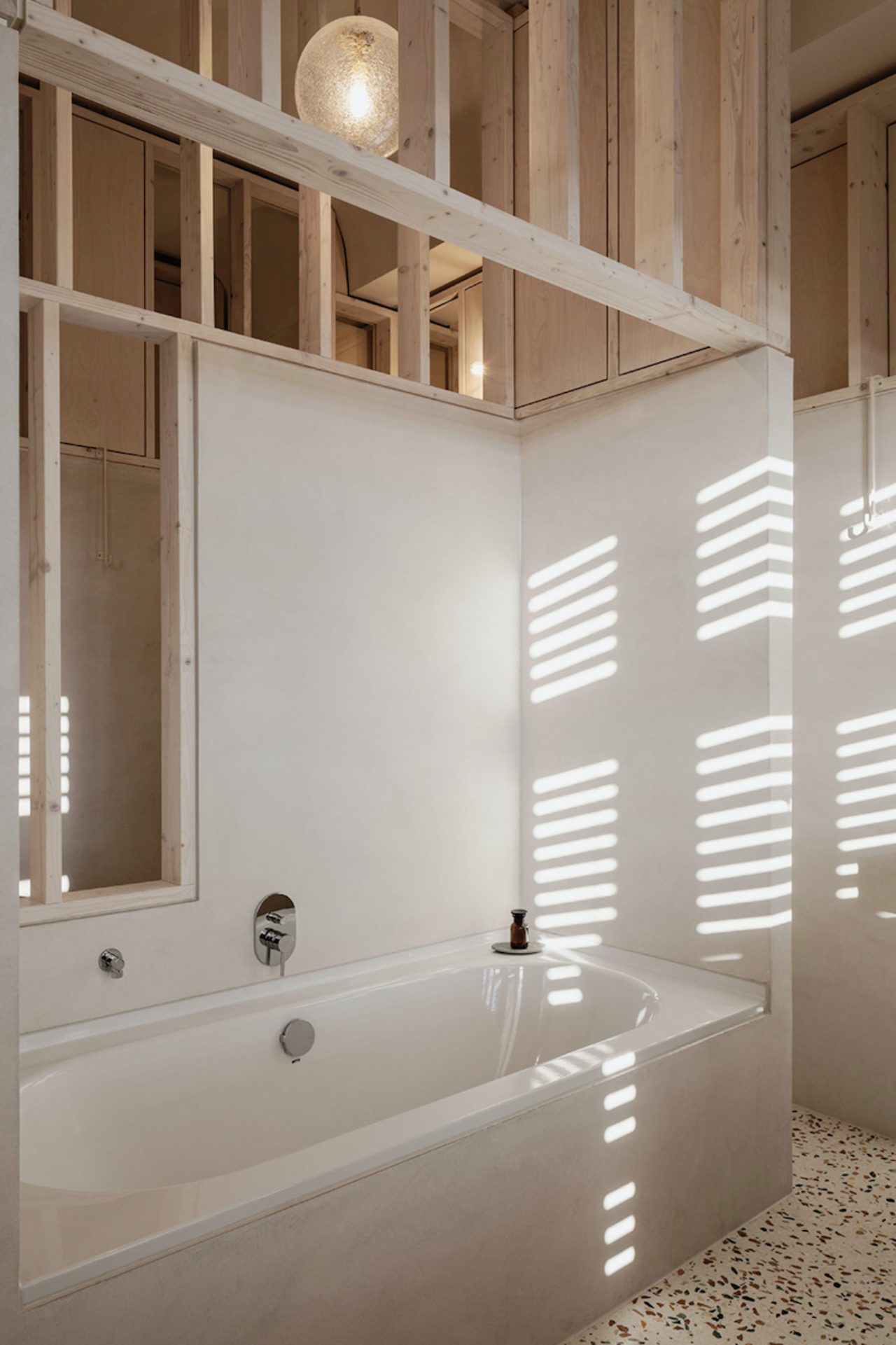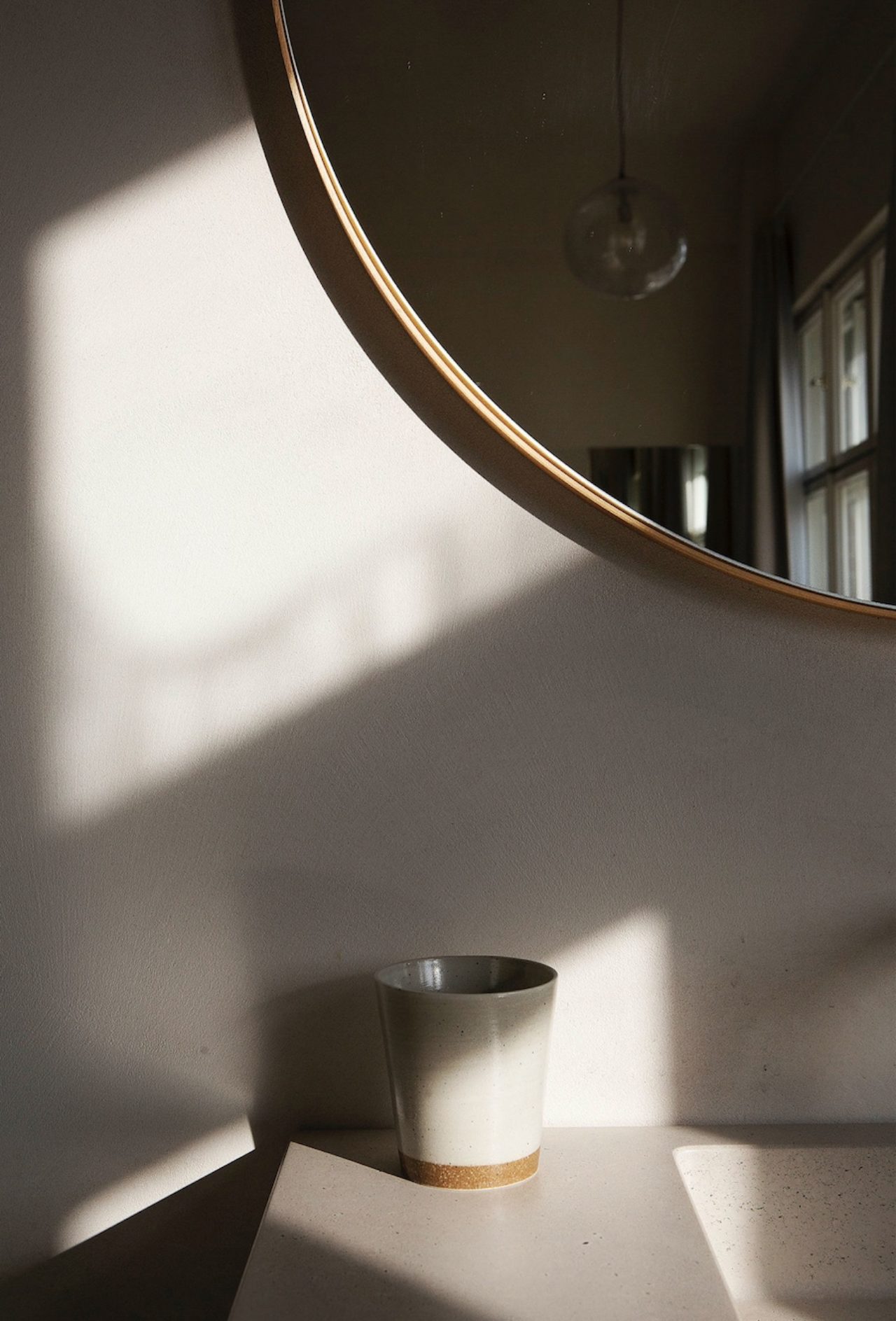 Mirrors, Terrazzo tiles, dark-hued Panzerholz plywood and hand-blown globes by Berlin Art Glas all create warmth and large windows ensure rooms remain light-filled. All beds sport the Nottinblú Sleep System from Italy, which includes a down topper which works with the bed to ensure optimal body heat regulation and comfort (also sewn completely by hand). In addition, the Nottinblú mattress, made from 100% organic natural rubber – Caoutchouc – acts as a performance layer that responds to the body's movements. Selected to provide guests a deep sleep that they've never had before, we're reminded that the hotel bed is indeed the most important asset in the hotel which is often overlooked by major chains.
Rooms start at £91 a night, with check-in at 3pm and check-out pleasantly at 12 noon. We particularly enjoyed waiting in the lobby bar – for our early check-in – to relax and observe locals and Michelberger guests go about their day Berlin-style.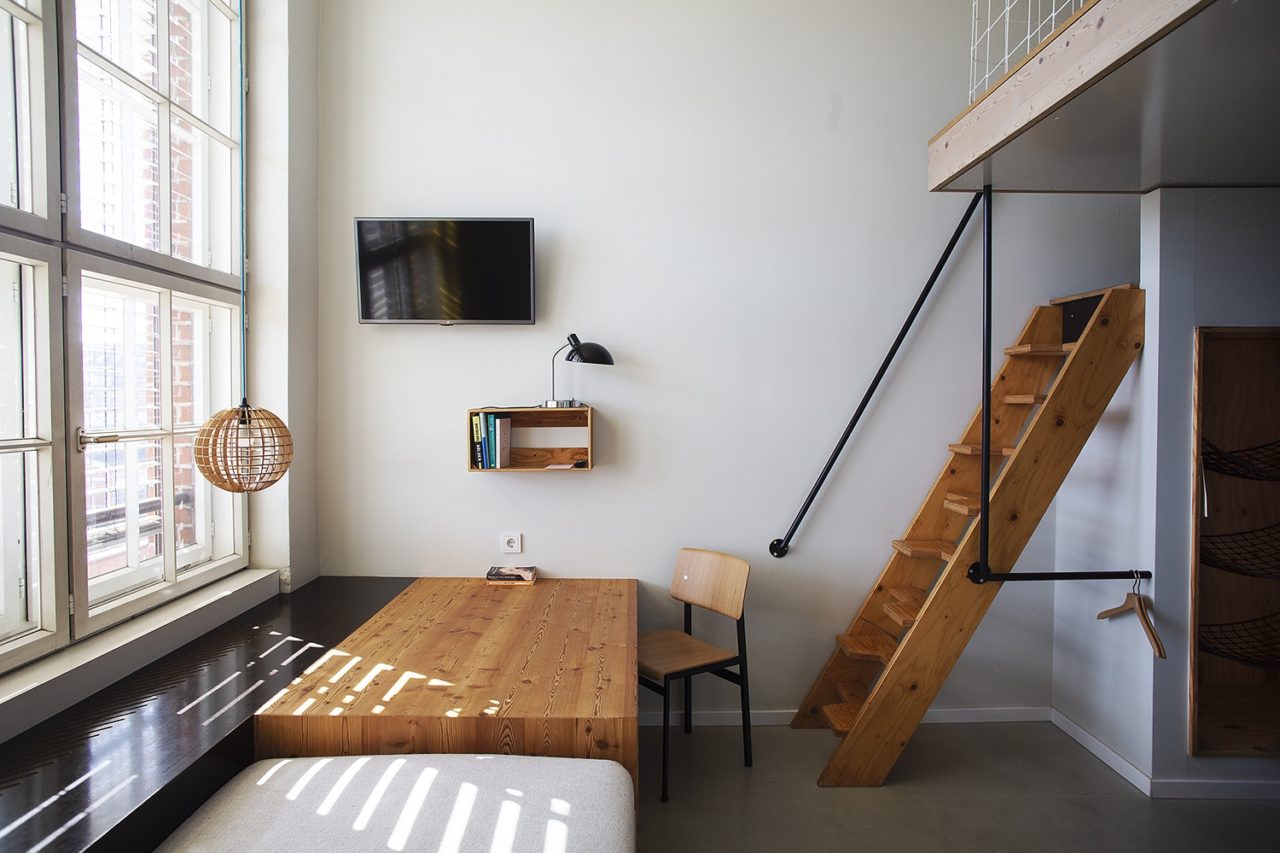 SIDE PROJECTS
The Michelberger founders and team are wonderfully innovative, recently setting up their own organic farm (which supplies the restaurant with organic, local and seasonal produce), their own line of herbal liquor, Michelberger Booze and coconut water, Fountain of Youth.
If that didn't keep them busy enough, they also arrange original and independent music festivals (Mystery Music Festival, Michelberger Music and PEOPLE Festival), each in different formats and locations, never subscribing to the same formula. Connecting music aficionados and creatives in a non-hierarchical structure, their festivals are ad-free and focus on celebrating creativity. Keep an eye on their website for upcoming events.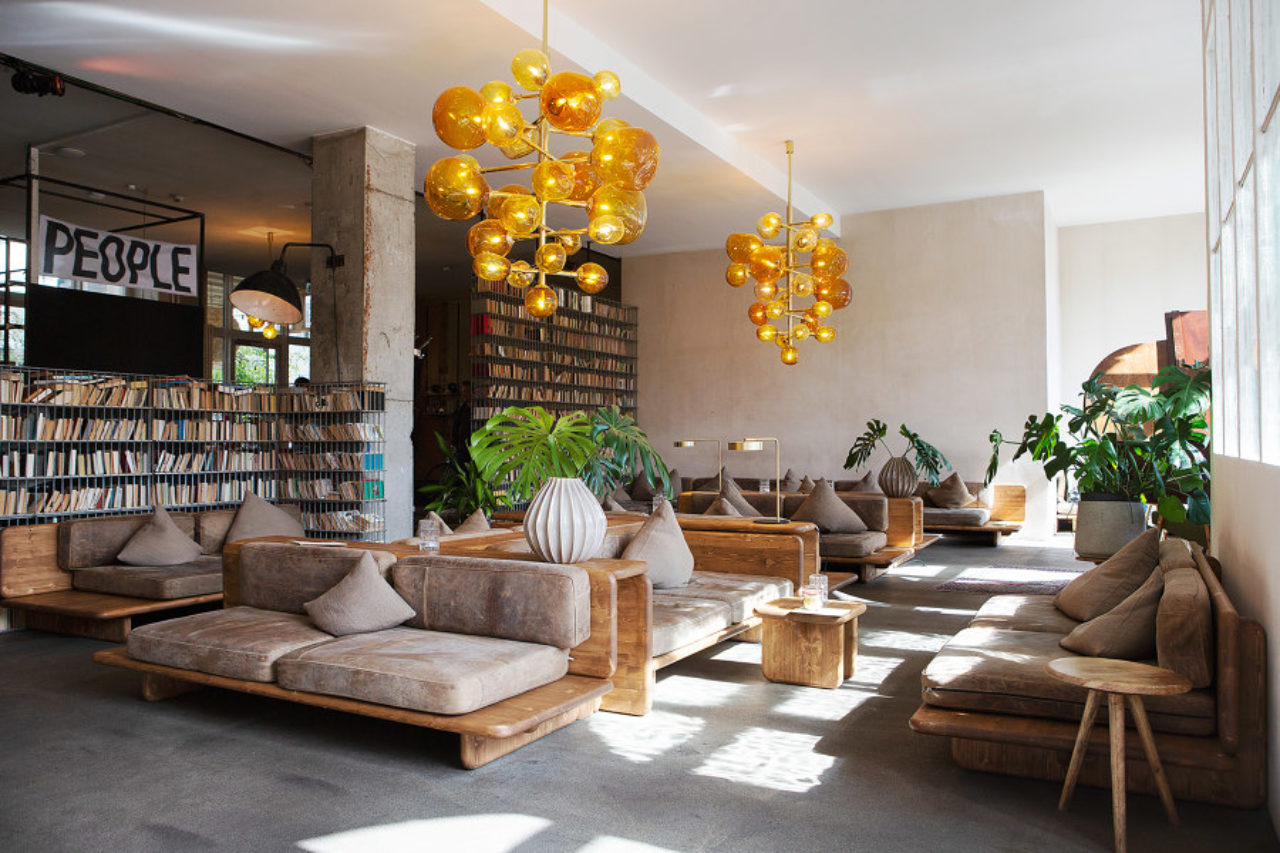 FINAL WORD
Located steps away from convenient train lines (also to the airport) – 1 minute walk to the U-Bahn and a 2 minute walk to the S-Bahn – the hotel couldn't be any better situated. A selection of bars and restaurants are found just outside, and situated in East Berlin, Michelberger is a stone's throw from the Berlin Wall, where guests can really appreciate the important history of the city and country.
Our favourite part is that the Michelberger have made it their mission to only serve organic – and great vegan and vegetarian – dishes. Presenting good ingredients ingeniously in their restaurant and café, this offering means guests always have access to good food, also at a very honest price.
A convenient and enjoyable stay at a great price, this is why, for over 10 years, the Michelberger has remained the leading design hotel in Berlin and an innovative example for independent hotels worldwide.
∆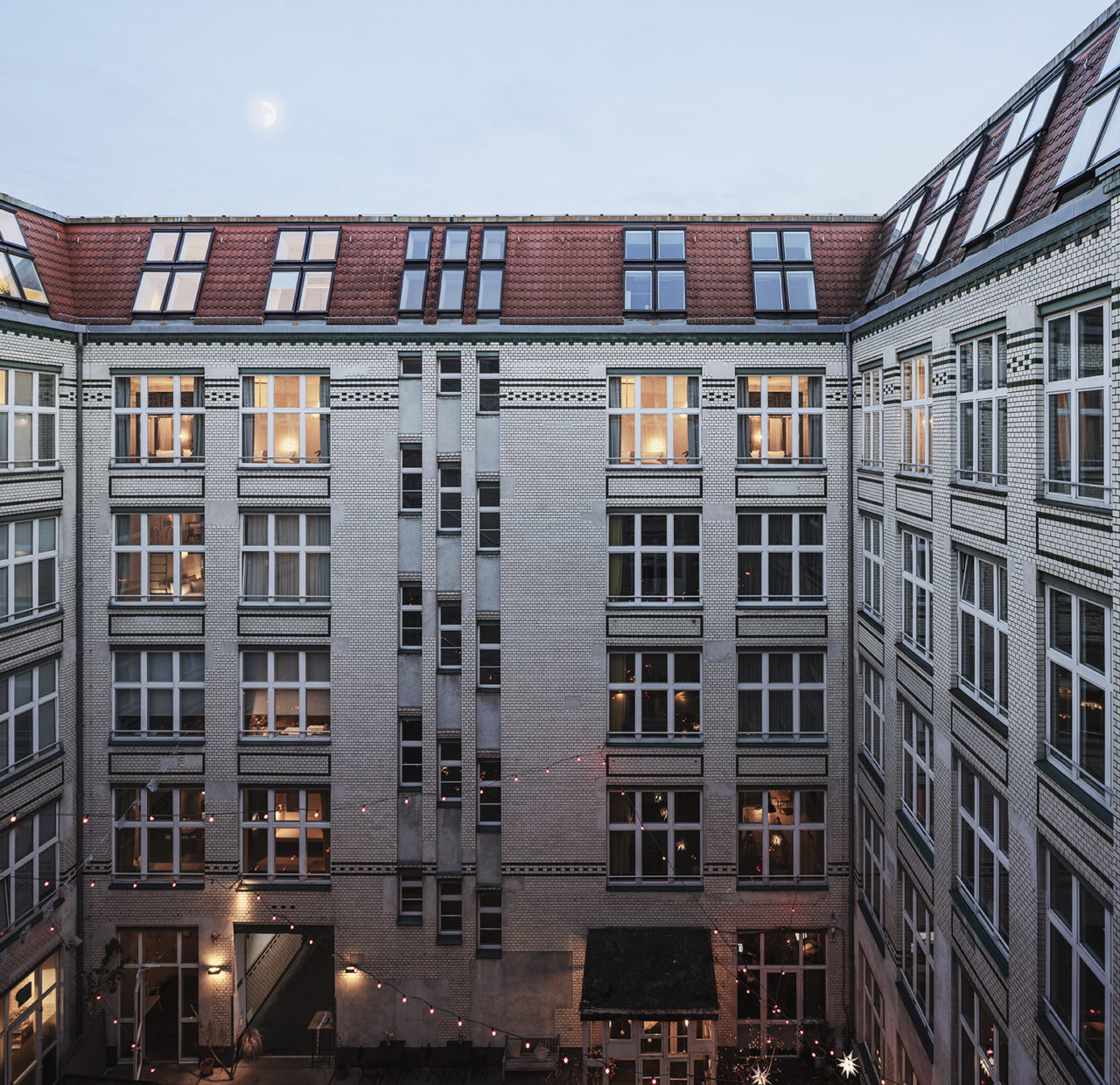 Warschauer Str. 39-40, 10243
Berlin, Germany
#champ_berlin
Images as credited | Visited and reviewed by Monique Kawecki