WHERE TO EAT IN PARIS
Seven Best Places & Spaces To Wine & Dine
Paris. The world capital for great dining. It's extensive history of culinary excellence ensures the bar is raised high. The dishes, the atmosphere, the passionate chefs —  all the ingredients have to be perfectly-balanced and carefully harmonised for a restaurant to succeed in the French capital.
Whether visiting friends or travelling for Paris Fashion Week, we're often asked about our favourite places to dine in the city. Here, together with our global team at Champ Magazine, we've put together a list of our timeless Top 7 Dining Destinations in Paris.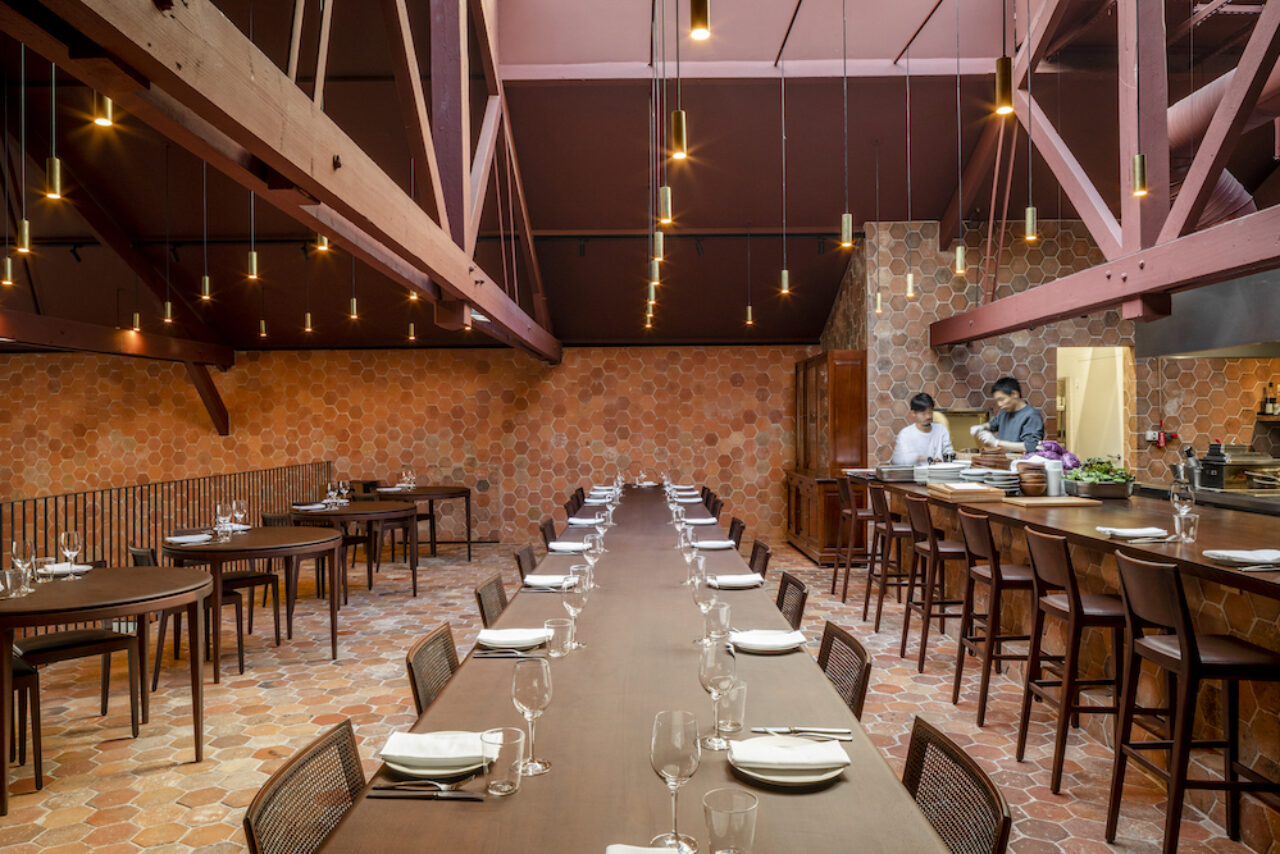 Led by Chef-Owner Atsushi Sota, MAISON is one of Paris' best dining destinations open since 2019. With a stunning interior designed by Atelier Tsuyoshi Tane, the space features over 10,000 terracotta tiles sourced from across France with furniture by Time&Style produced in Japan. The restaurant is housed in an old wine cellar in the 2nd arrondissement of Paris, with it's name expressing the key intention – Maison meaning 'house' in French and reflecting the desire to welcome guests as if they were at home. MAISON is a contemporary gem.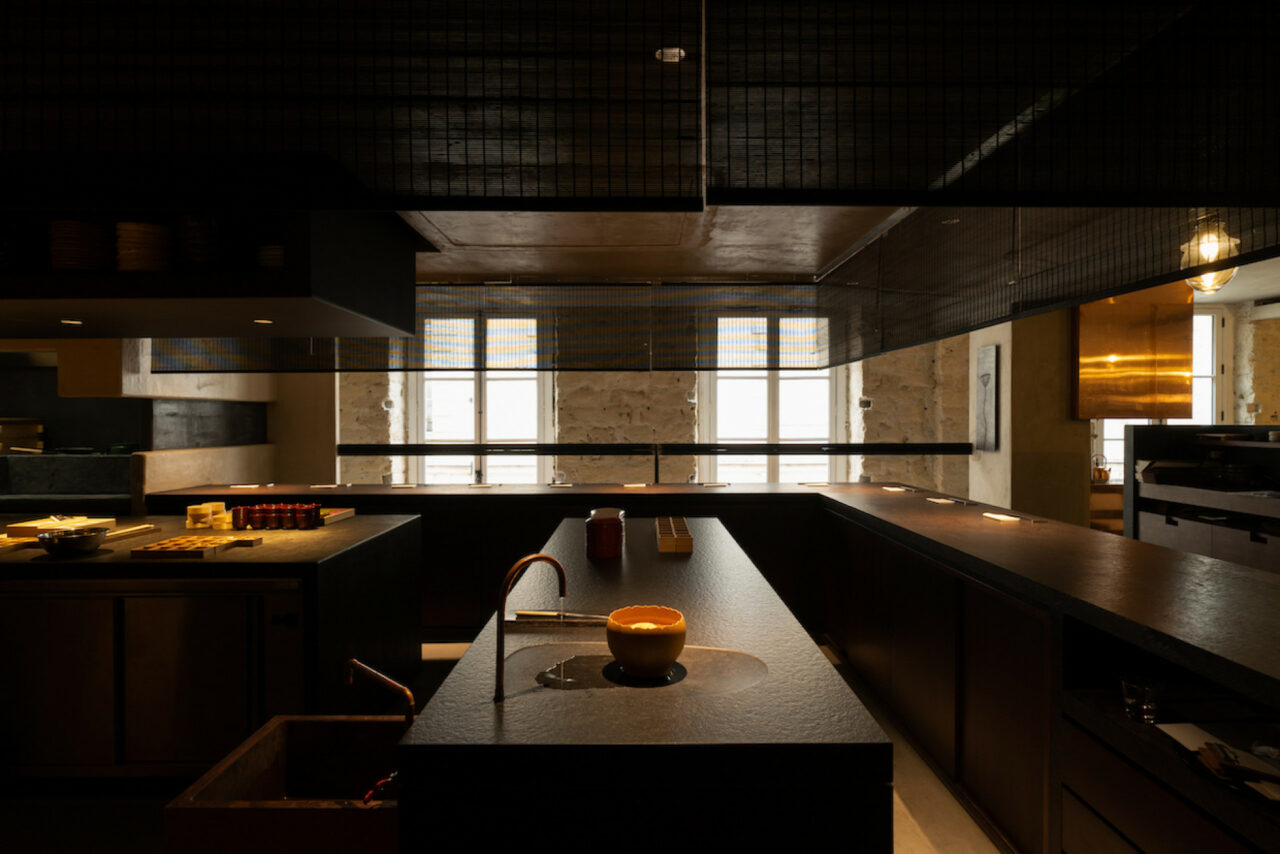 Imagine dining in a converted 17th century Parisian townhouse. In a minimalist yet texture-led interior designed by Shinichiro Ogata and his design firm Simplicity, the space is refined to enhance all the senses — all alongside exquisite, seasonal dishes.
Discover our full feature on OGATA, here.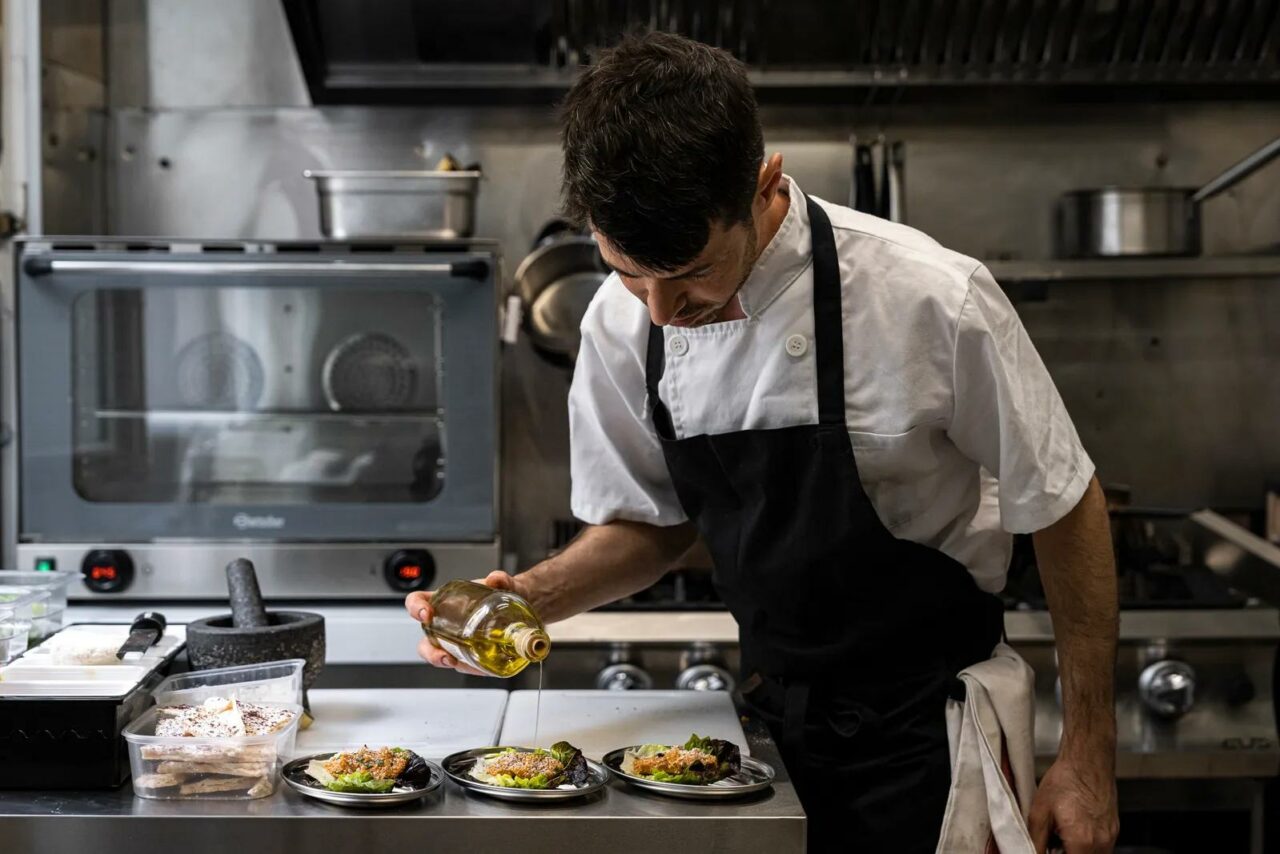 A newly Michelin-starred elegant neo-bistro from Israeli chef Lirin Tal and his wife Noa, with a chic interior designed by Name Architecture. Dishes not to miss; sea bream crudo with figs and crushed pistachios, dressed with buttermilk and fig leaf oil; charcoaled celeriac served with black lentils and labneh; and grapefruit-Arak sorbet topped with sumac meringue. Although located out by the 11th arrondissement, it is well worth the travel.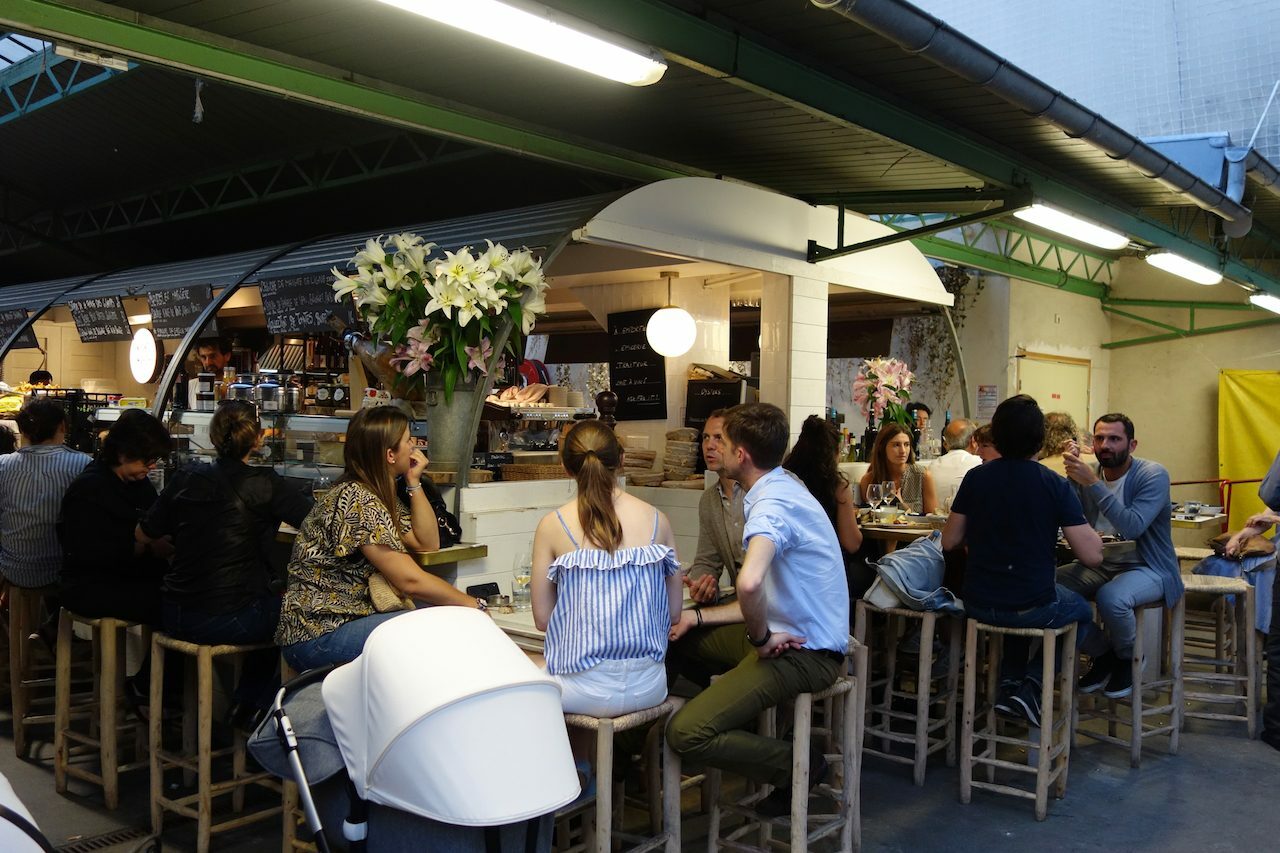 Situated in the atmospheric Marchés des Enfants Rouges, chef Masahide Ikuta serves up endless treats at Les Enfants du Marché. Operating only during daylight hours, the efficient tables beside chef Ikuta's petite kitchen allows his dishes to be a direct marvel. Sans menu, daily specials include black scallops with wild garlic, Île de Groix mussels in gorgonzola sauce with calçots, to La Trinquelinette jam, La Quiberonnaise sardines and Taka & Verno cheeses.
As a natural wine bar near the Canal Saint-Martin in Paris, EARLY JUNE hosts visiting chefs and cooks from around the globe as a kind of residency for a few weeks or months. Pop-ups are key here, where collaborative spirit thrives with each visiting chef, highlighting global cuisines from Myanmar, Denmark, Vietnam and more.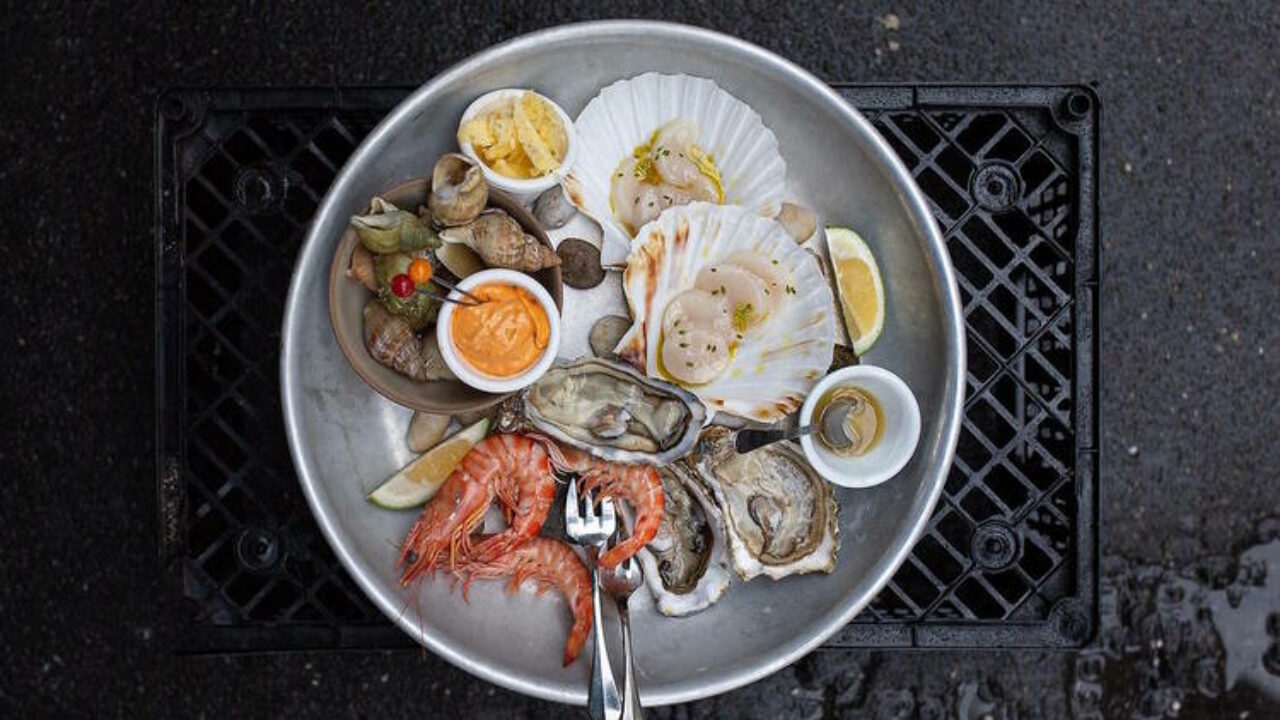 Working closely with the ever-changing seasons and their deep ocean offerings, SUR MER is a petite yet boldly-brilliant sustainably-focussed fish and seafood restaurant that holds great charm with each delectable dish. Helmed by brilliant owner-head chef Olive Davoux and sous-chef Abdul Latif, it is a gem to discover in Paris. And, don't forget a glass of natural wine as selected by sommelier Nathan Silva.
A quaint Japanese-run cafe that will truly brighten your day. Serving specialty coffee and fresh pastries, find their one-page coffee list concise offering cortados to allonge or pour over and even an Australian-style flat white.
Text: Joanna Kawecki
Discover more of our global dining destinations, on Champ Travel here.