Landline Paris
Find Everything Handmade in France at this Carefully Curated Independent Store in Paris
Recently opened store Landline Paris is a modest neighbourhood store with a wide offering of French and European-made products for locals and international design-led enthusiasts alike. 
Stocking traditional, handcrafted tools, toys and practical products all made in France and Europe, Landline Paris is championing meticulously-crafted goods created for longevity and multi-generational use. Sustainable by default, Landline Paris is reminding us that purposeful, well-made design will last the test of time. Landline Paris stocks handcrafted items for both the office and home, such as wool throw blankets from 8th generation company Brun de Vian Tiran, operating since 1808, or Le Laboureur, a great small company based in Burgundy producing traditional French workwear.
Founded by Caroline Morrison, an American in Paris, Landline Paris is her life's work and experience come aligned. Growing up in San Francisco, California, with her French mother and American father, she was raised being very conscious of the environment and how we consumed, something that stayed with Caroline her whole life. Her parents had moved to San Francisco in the 70's because of the open, liberal, hippy spirit the city is known for. After graduating from the French American school there, she moved to Boston for college to attend Tufts University where she got a degree in International Relations.  
It's easy to see how these skills have been utilised in Caroline's current venture, but why Paris? "Love brought me to Paris where I have been living for 17 years now.  That relationship did not work out, but I stayed on". Starting a career in fashion where she worked for 15 years in sales for various brands such as Marc Jacobs, Olympia Le-Tan and Caroline Herrera (Puig), Caroline's clear communication skills were a perfect match for the internationally-minded fashion brands based in Paris. 
Fate led her to meet her current husband, writer Scott Bourne (also a close collaborator of Champ Magazine), 14 years ago at a Halloween party. They now have 2 wonderful children, have started an independent publishing house called Paperweight Publishing. Together, they opened Landline in December 2020.
It's all about considerate consumption, so we spoke to Caroline about her sustainable and authentic approach, opening during the covid pandemic, and the challenges and triumphs that operating an independent boutique entails.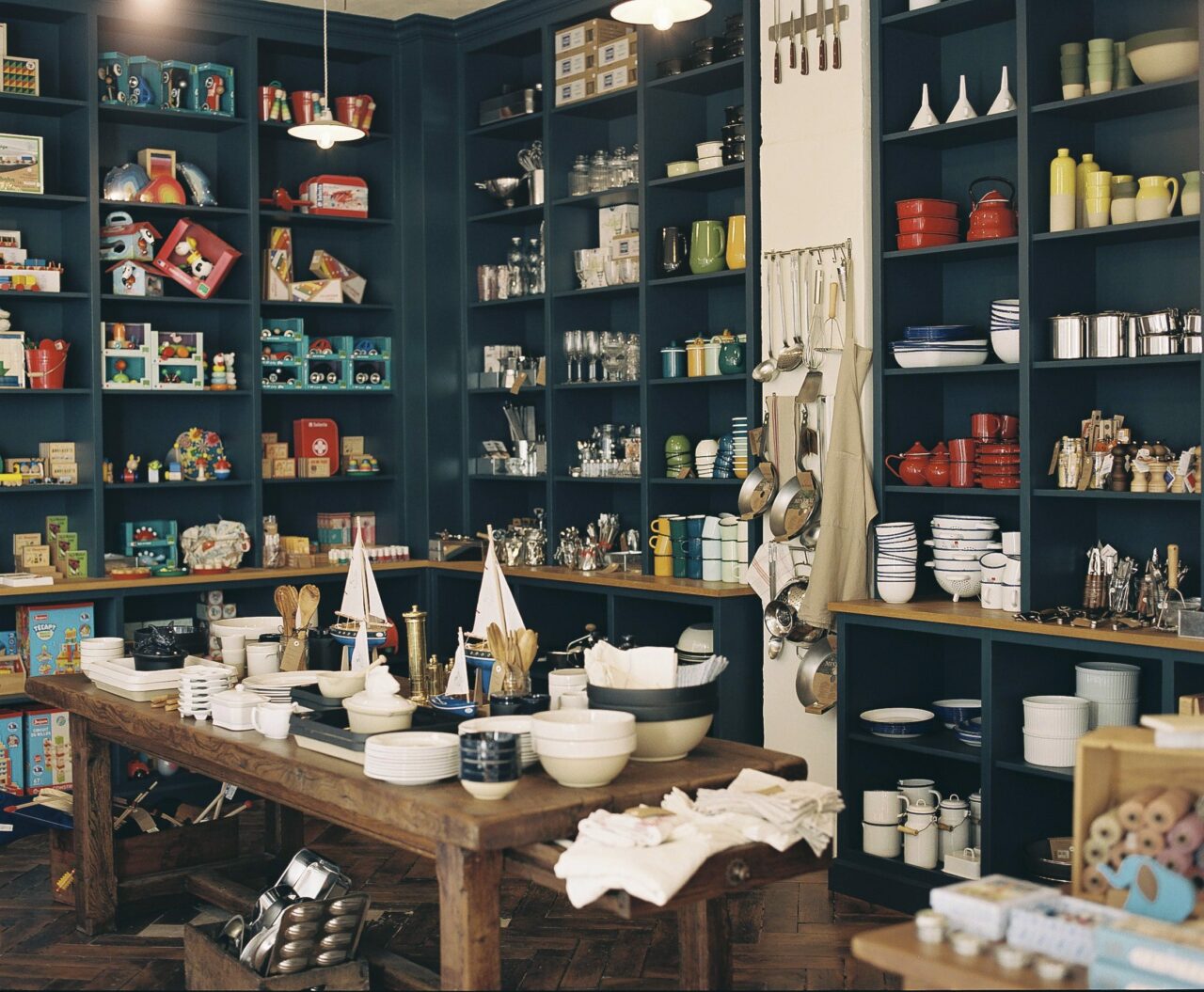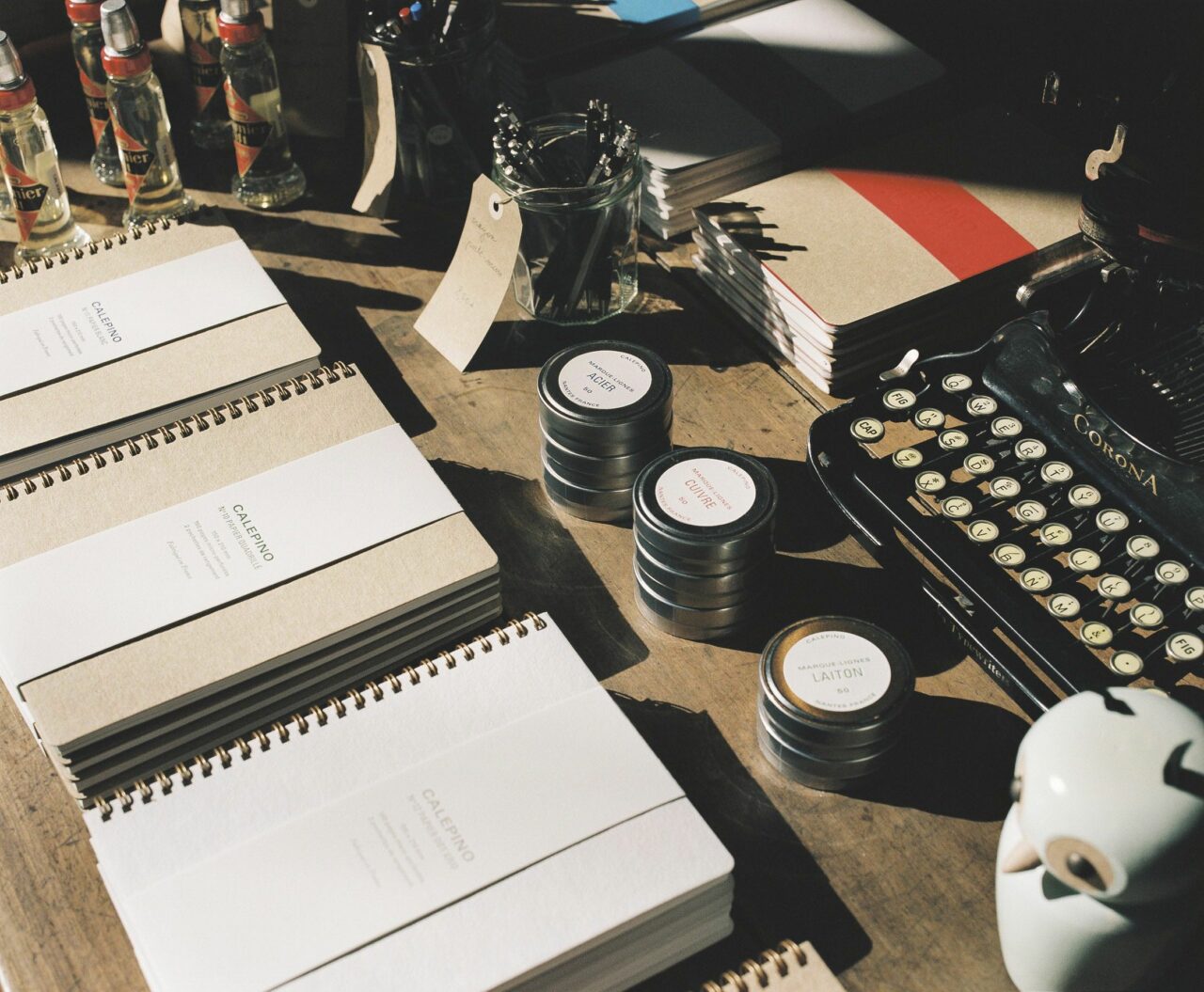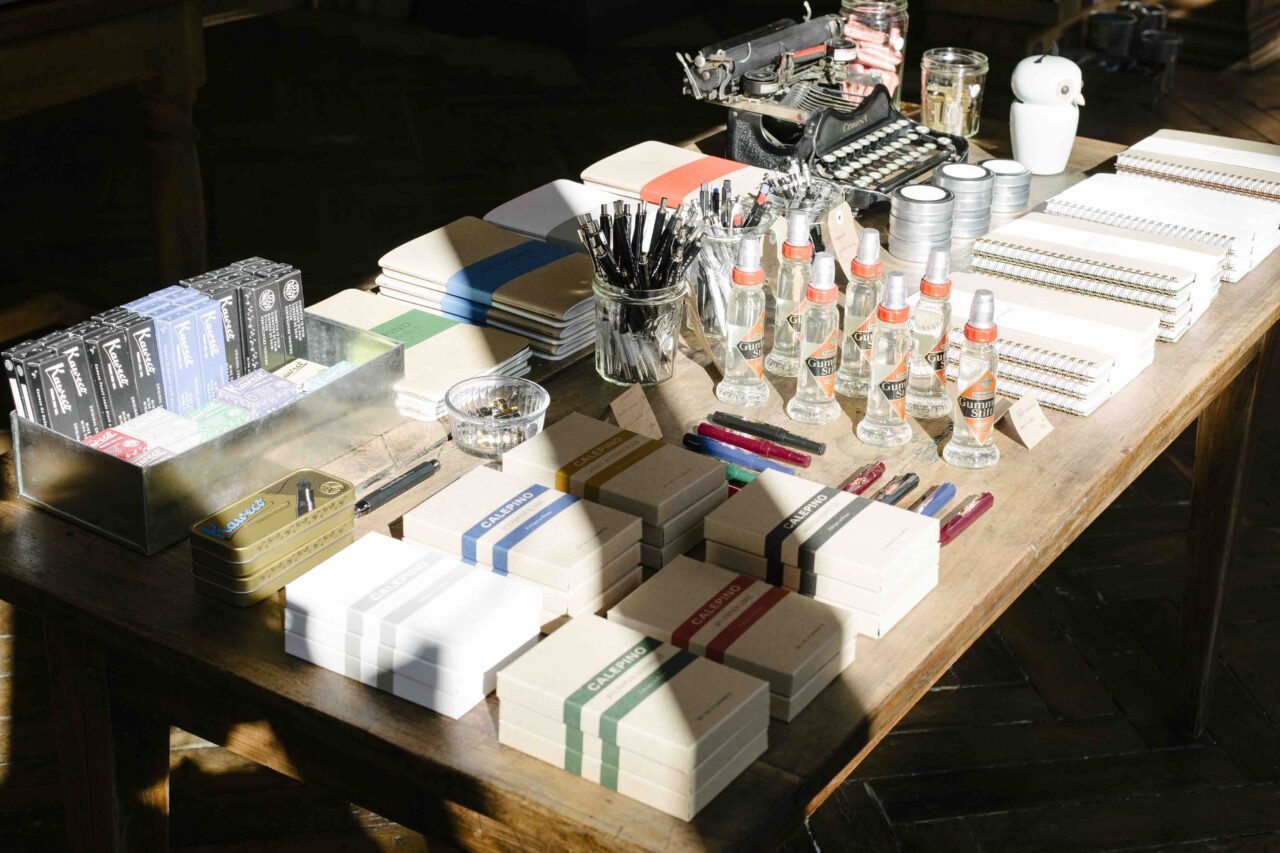 What was the inspiration behind starting your own store, specifically with practical designs made solely in France?
Being mindful of our consumption has always been a priority in the way I live my life. I feel that if on a daily basis, we can all consume better and less, it will already be a huge improvement for the planet. But it was after a visit to Manufactum in Munich about 10 years ago that I had the desire to open a store, with unpretentious but well made, useful objects for daily life, sourced mainly in France but also Europe. Having grown up in America, I was also inspired by the "general supply stores" where you can find a bit of everything.  Our offer ranges from cleaning, kitchen, toys, office, home, gardening, clothing and accessories. I wanted to create a local, neighborhood store.
How do you select the product for Landline Paris, what are the requirements?
My starting point for researching brands was the French label "Entreprise du Patrimoine Vivant" which recognizes French artisanry and savoir-faire.  I have completed the assortment with European manufacturers that have the same know how.  I look for timeless products, without plastic so only natural materials, that are made to last.  I am still adding brands, particularly smaller artisans making things on a small scale. My goal is not only that we can shift our consumption habits, but at the same time, support these artisans and their savoir-faire.  
How do you liaise with craftsmen or traditional manufacturers, are there any surprises or challenges?
All my suppliers have been lovely to work with and they are eager to share my enthusiasm for what they do. When travel opens up again and time permitting, I planning on visiting them all.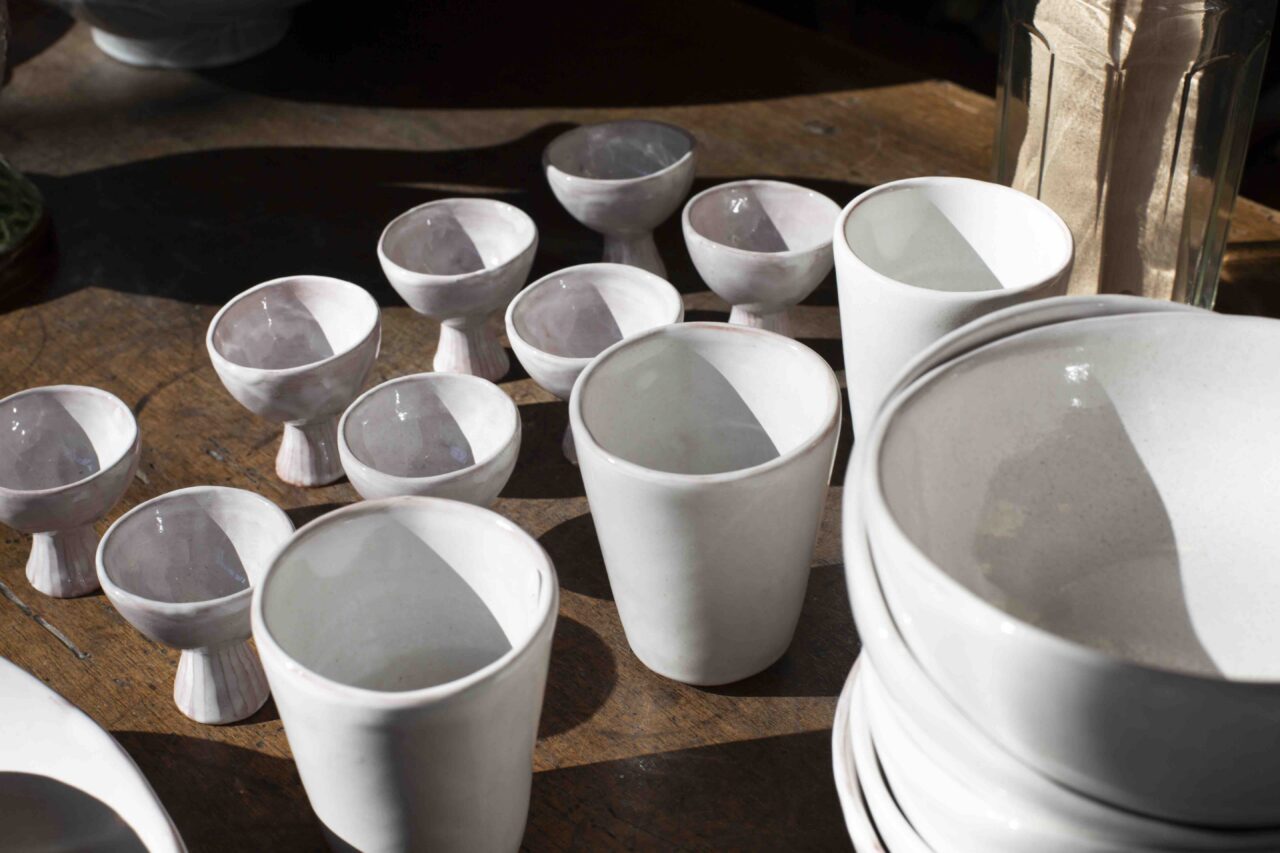 Tell us about some of your favourite items in the store.
There are so many, but some of my favorites would be the wool throw blankets and scarves from Brun de Vian Tiran.  They are an 8th generation company working with wool since 1808.  Their creations are stunning, using special techniques like brushing the blankets with thistles to fluff them and make them extra soft and cuddly. They also work locally in all the communities where they get their various wools to support their economies.  The blue moleskin work vest from Le Laboureur is a timeless classic.  They are a great small company based in Burgundy producing some of our favorite traditional workwear.  Along with that are the life lasting boot, Le Gardian, from La Botte Gardiane. I wear mine every day! De Buyer pans will give you a whole new experience when cooking and La Manufacture Digoin make beautiful stoneware for the kitchen, alongside Katherine Oh's handmade ceramic tableware where each piece is unique. One of my favorite toys are the spinning tops that are hand spun by Mader in Austria. Simple toys that are so beautiful.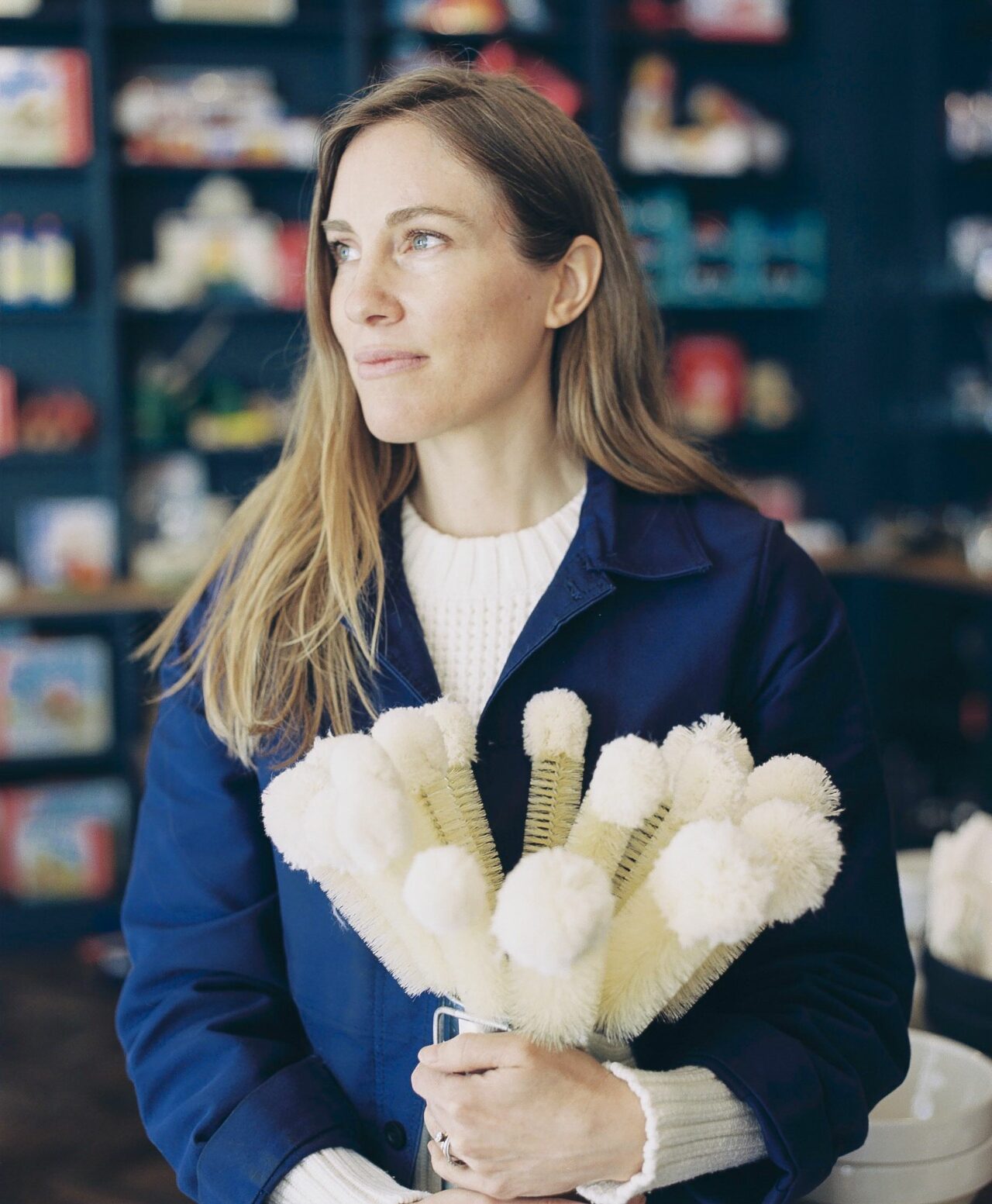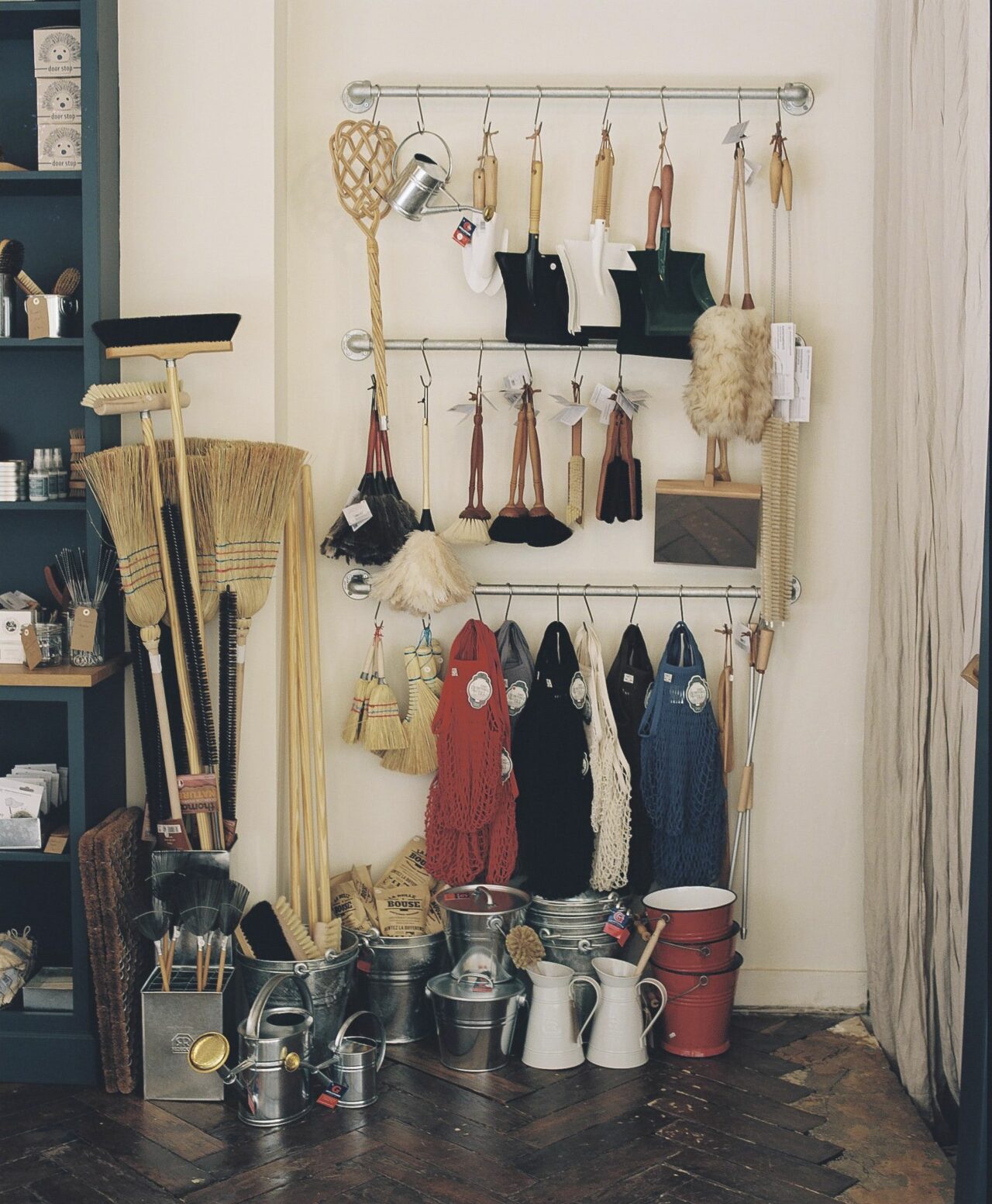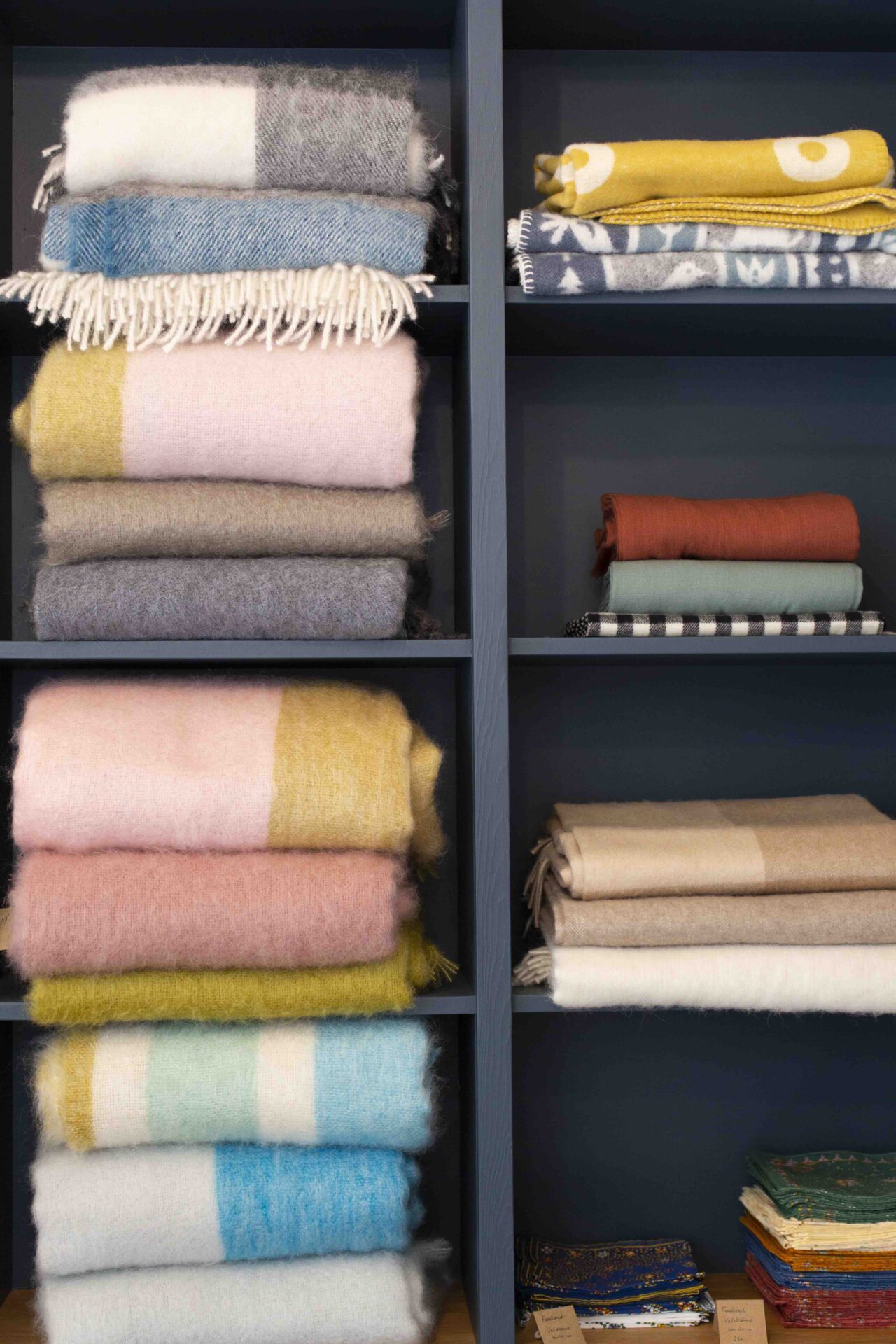 Why did you select this particular location for your store?
My family and I have been living in the in the 11th arrondissement for over 12 years so I wanted to be in a neighborhood where it felt like an extension of my already existing community and daily life.  It is a very vibrant and authentic part of Paris with a wonderful array of small local, independent commerce.
Opening Landline Paris during the pandemic, with Paris coming in and out of lockdown, how has it been for you?
We are currently in lock down so it is indeed challenging. I had not anticipated this while the vaccination was going on, but most of my clients, mainly neighborhood locals, are very supportive and helping with moral so am focusing on the much-awaited reopening date May 19th.  I feel that through this past year, with Covid, it has encouraged people to be more mindful of the way they consume and they want to make the extra effort to support small, local business instead of buying online.  Hopefully there is a silver lining in all this and we can re-evaluate quite a few things.
What's next for Landline Paris?
Once travel and social life opens up again, we are eager to welcome our various artisans and talented friends to come give workshops at the store. We want to be able to showcase the wonderful things they make and create fun ateliers for all ages. We are also planning on launching an e-shop this Fall/Winter with a selection of our assortment to grow visibility.  
∆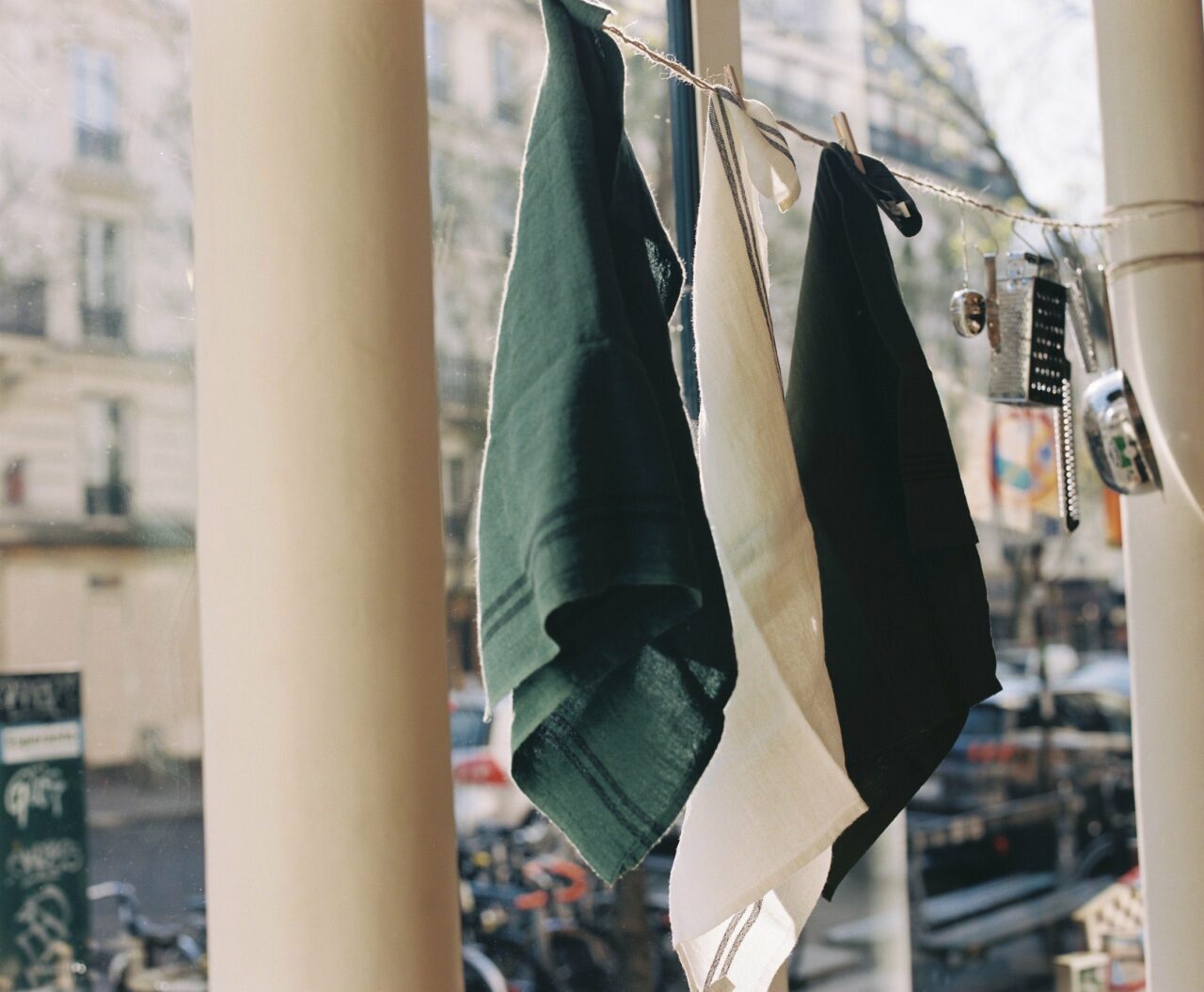 107 Ave Parmentier, 75011 Paris, France
All photography Olivia Tran for Champ Magazine