JACQUEMUS PARIS
A Pure Interior Led By Playfulness and Surprise
It is with excitement and utter delight that we share Paris-based designer Simon Porte Jacquemus, founder of French fashion label Jacquemus, unveiling of their largest new retail space to date. We profiled Simon's very first ever fashion collection (2010) in our print issue, including a visit to his first studio here, so it is needless to say we believe Simon is one of the greatest creative talents of our time.
Open September 2022, the new Jacquemus boutique in Paris is situated on the famed Avenue Montaigne, alongside high-profile luxury boutiques just a stone's throw from the iconic Parisian landmark Arc de Triomphe. The interior of the boutique is inspired by the fashion show "Le Papier" presented in Arles in June 2022, and hence lending to the brand's description of the boutique being temporary in nature. Yet, it is currently their largest retail space to date and will remain so for the foreseeable future.
Across 3,200-square-foot (300 sqm) and found within a classic Parisian 20th-century Art Deco building, the store features a monochrome playfulness — asymmetric plaster racks inspired by Giacometti, round mirrors taking cues from Pierre Cardin, and an oversized popcorn claw machine. It's an extraordinary feat for the young designer with an immeasurable trajectory ahead which we look forward to continue to follow.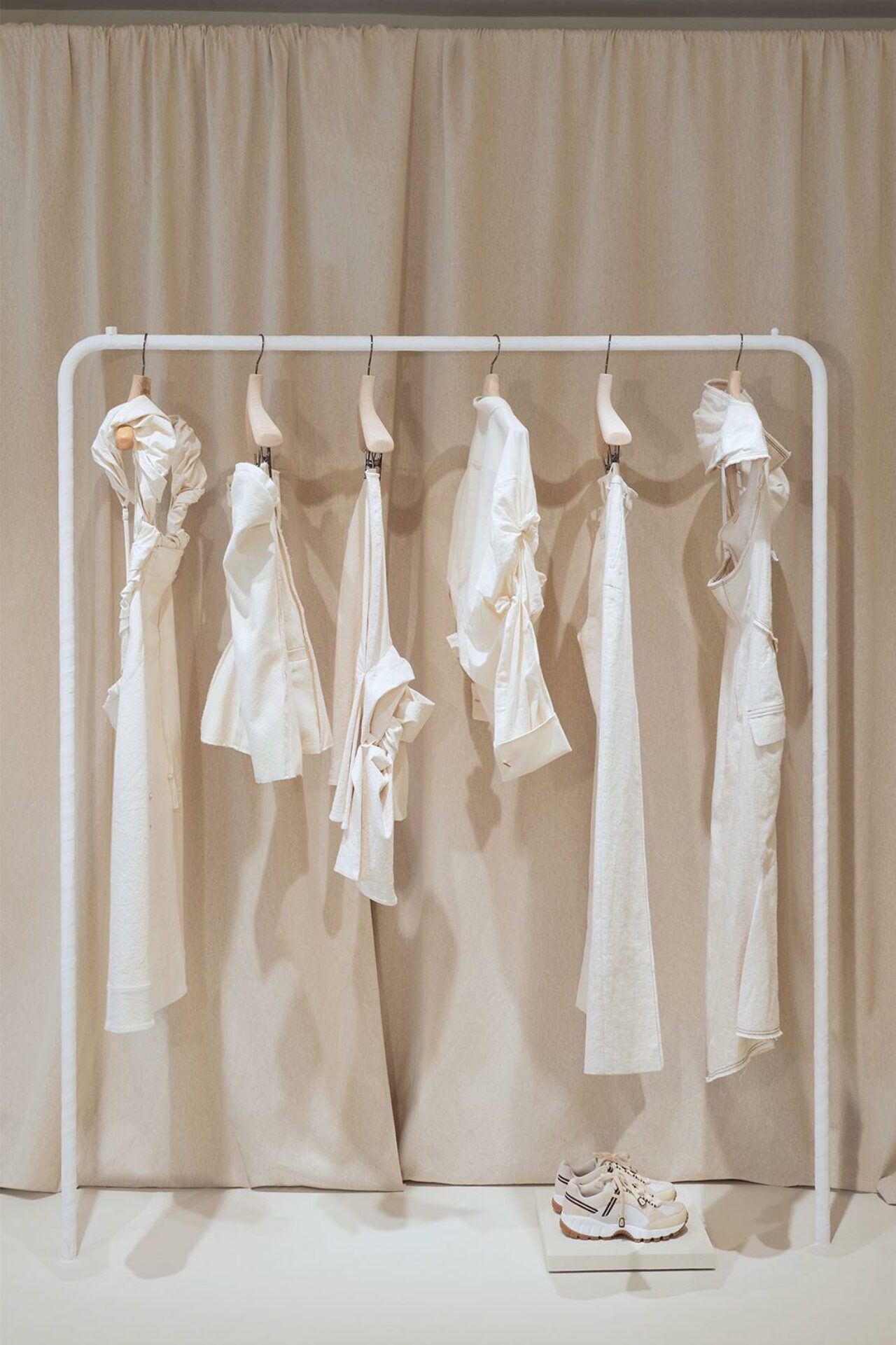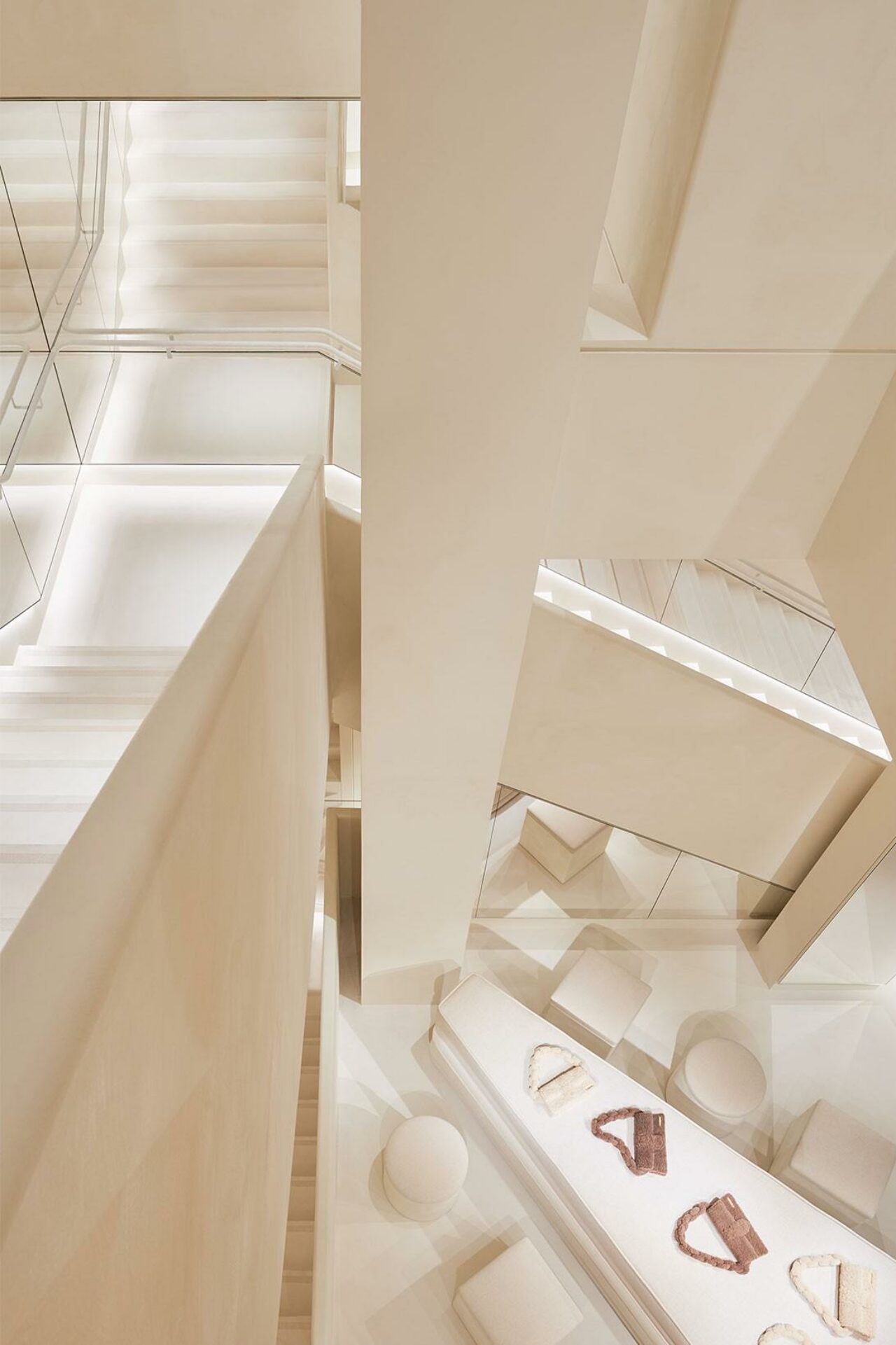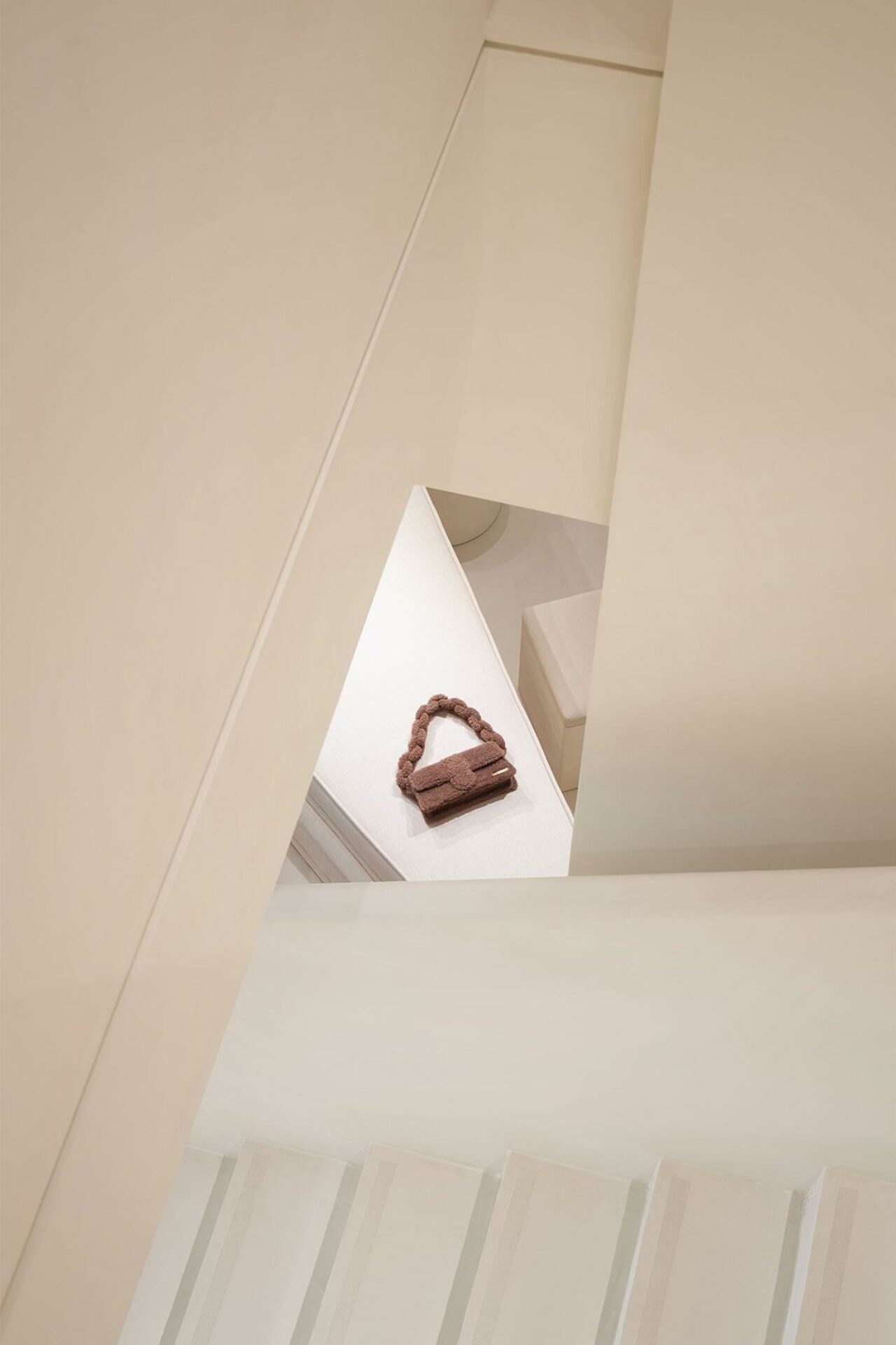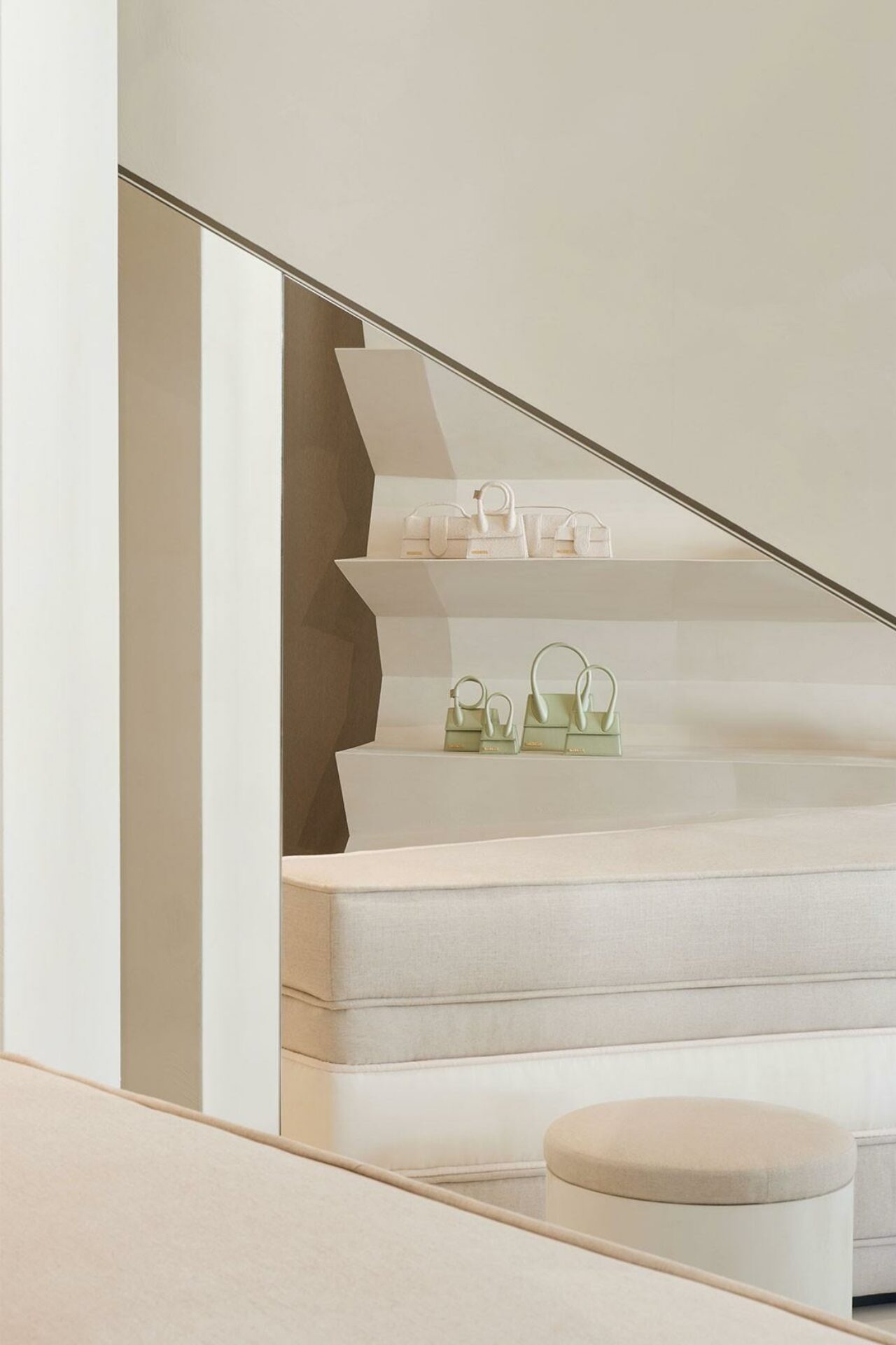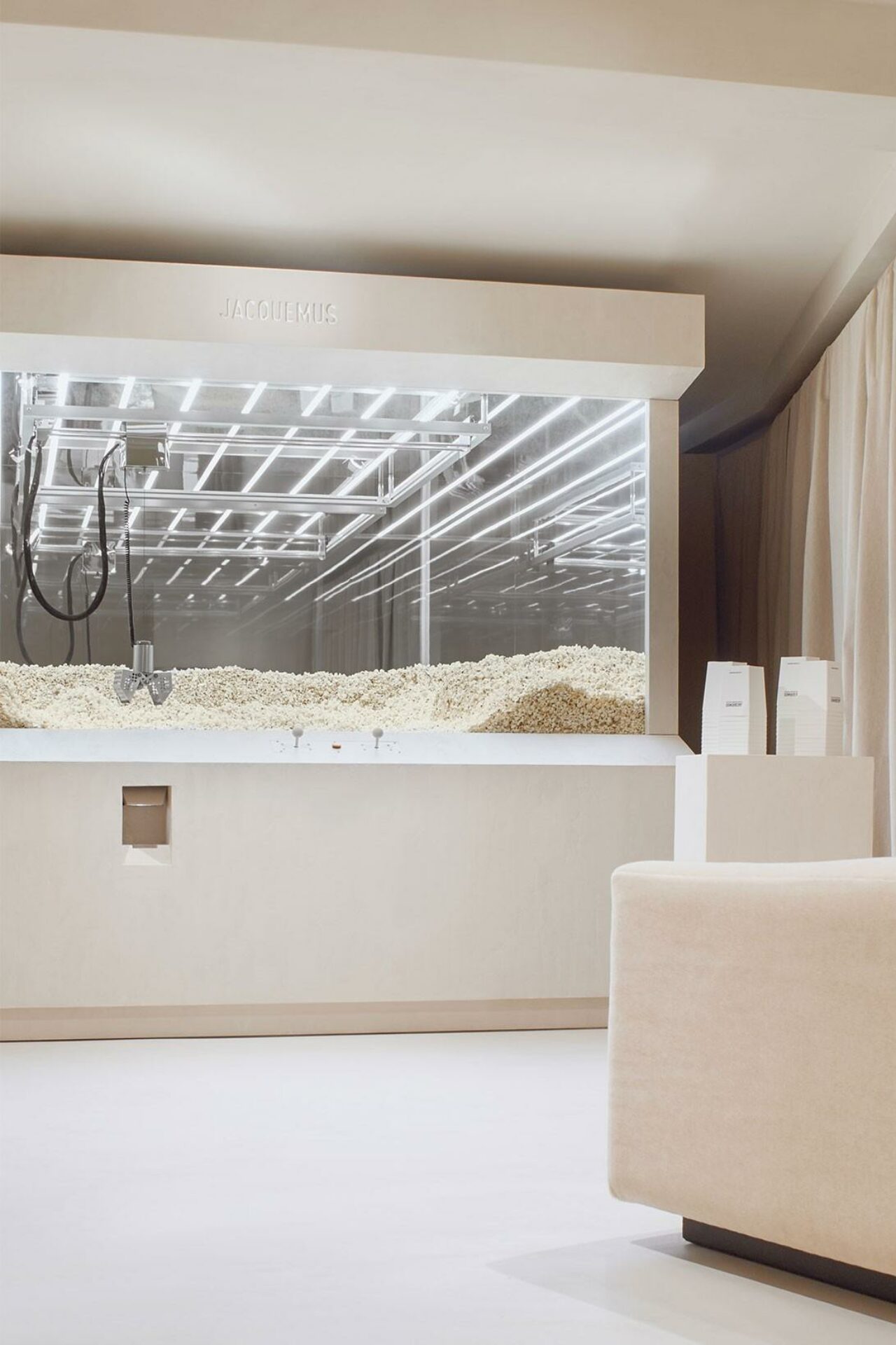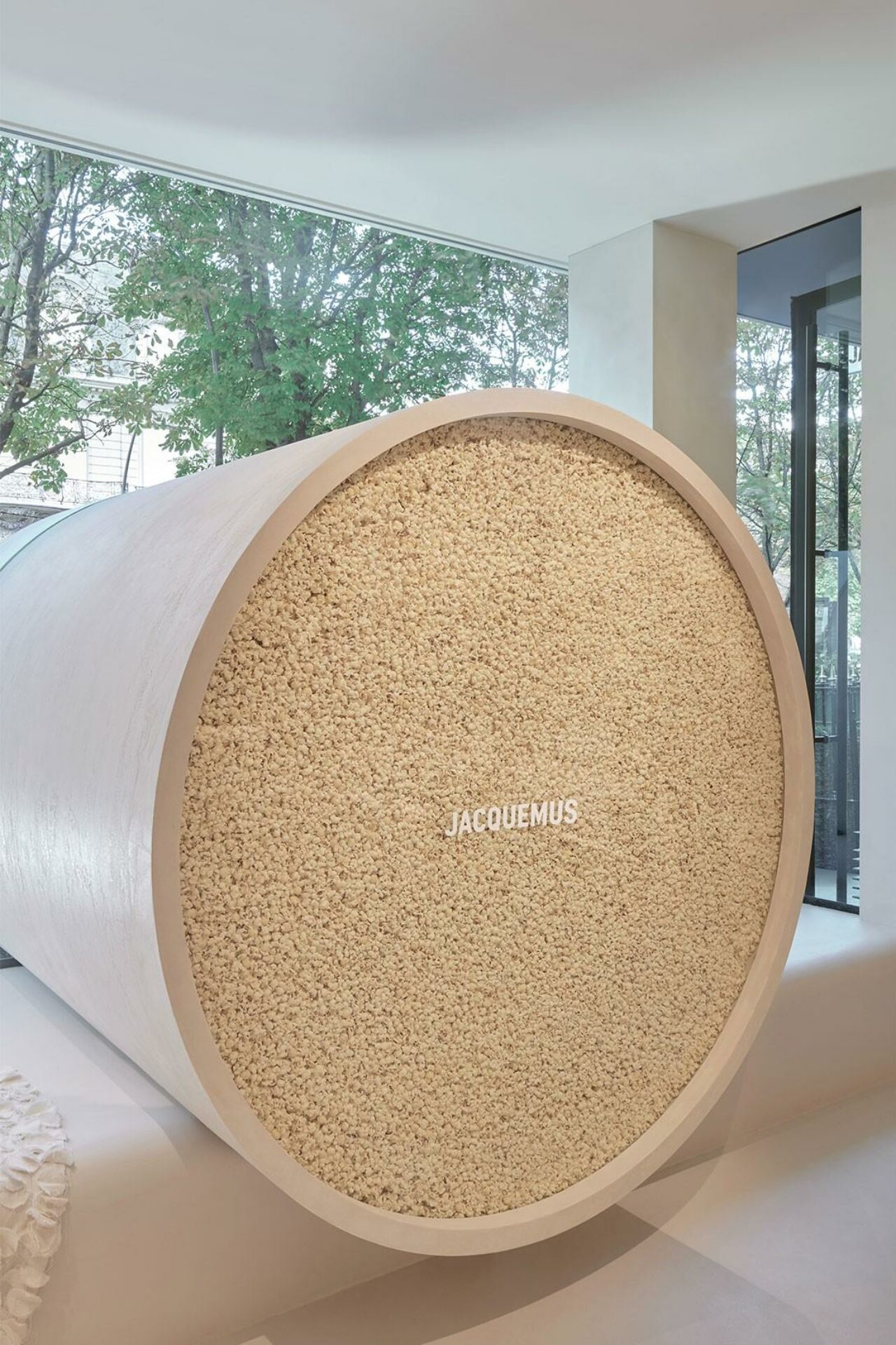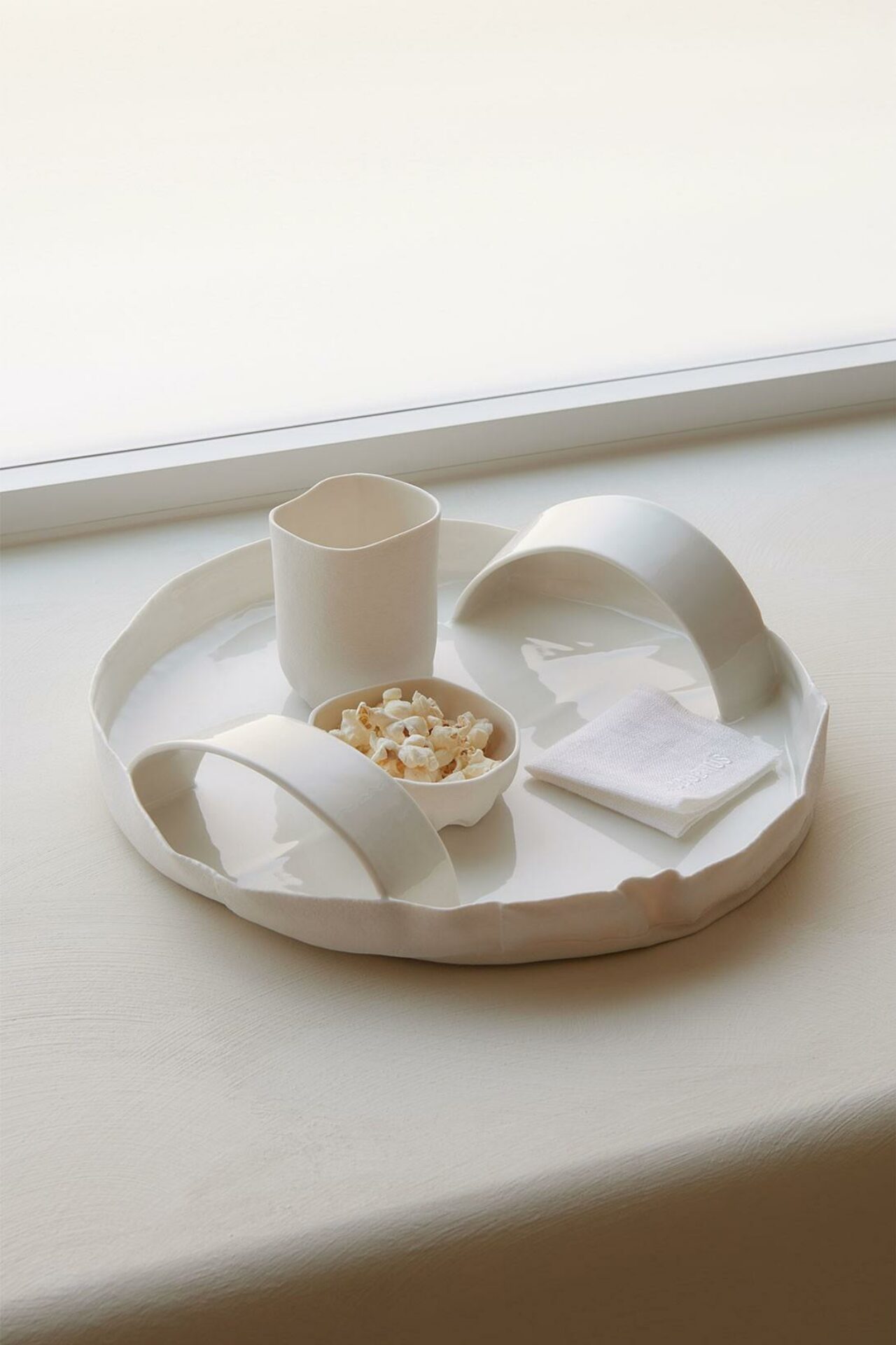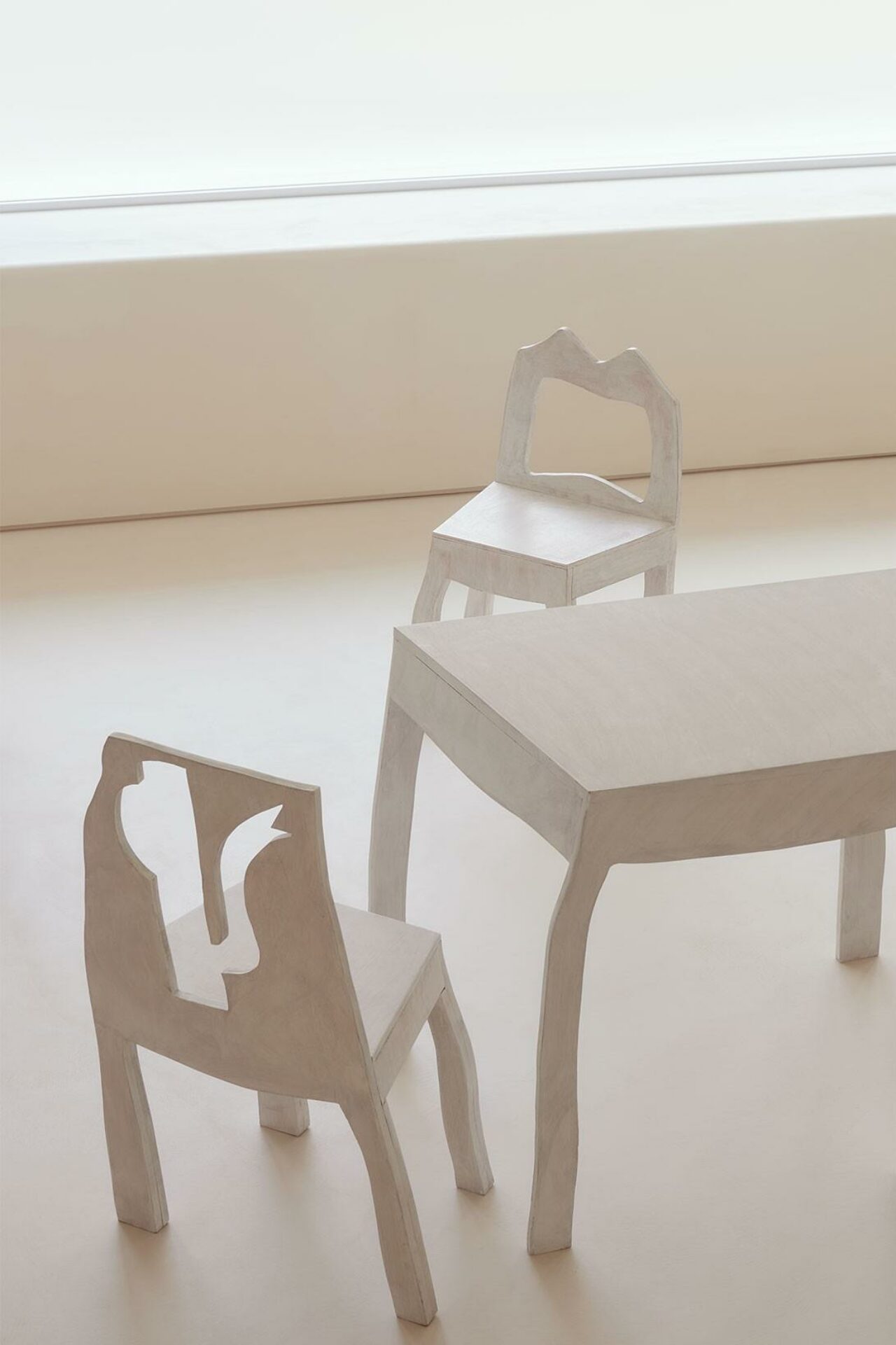 Text: Joanna Kawecki
Images: Jacquemus ©