Fondation Louis Vuitton, Paris
Glass Sails for The Global Luxury Brand's New Museum Designed by Frank Gehry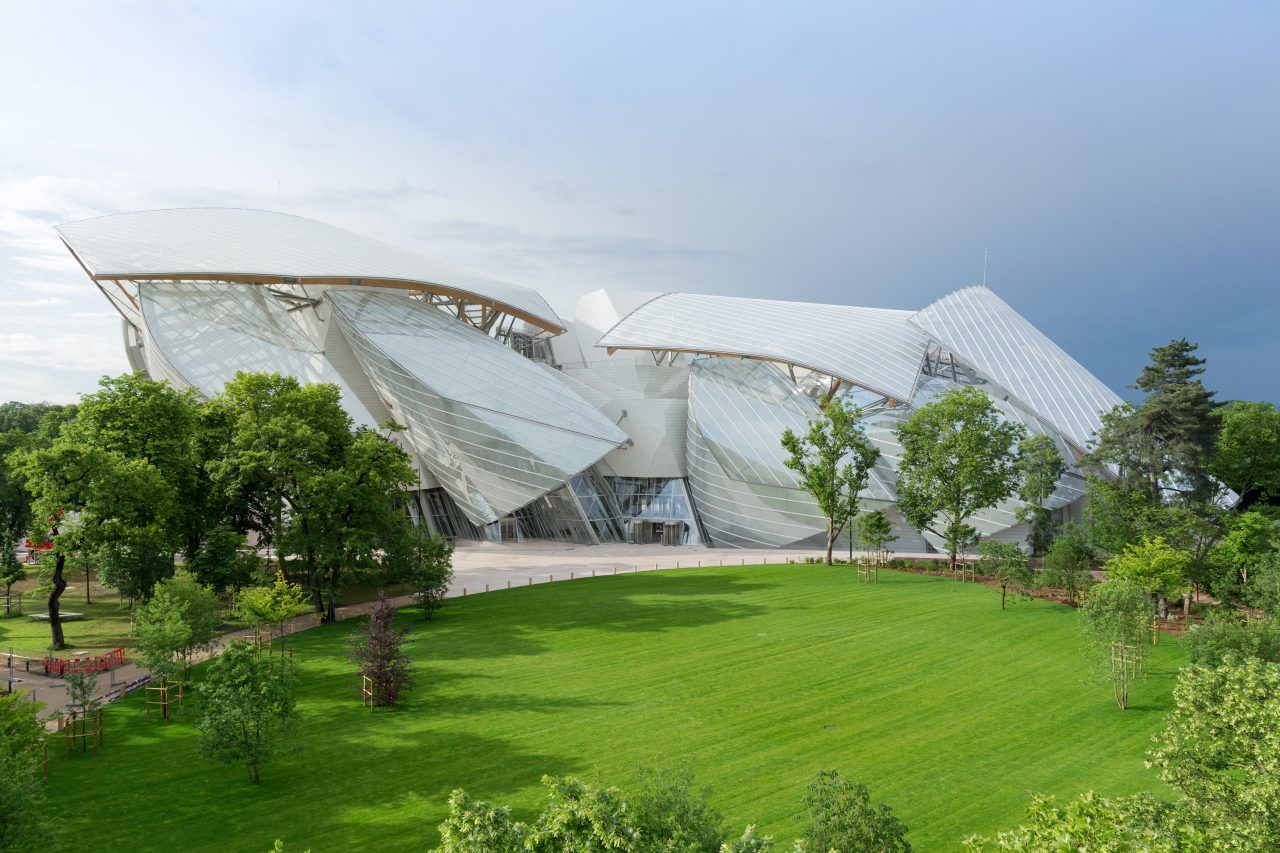 Designed by renowned American architect Frank Gehry, the Fondation Louis Vuitton opened it's door in the Autumn of 2014, located on the edge of Paris' 16th arrondissement, in Bois de Boulogne. Surrounded by the beautiful Le Jardin d'Acclimatation, the striking design is surrounded by nature's own colour palette, with the building itself housing a fine collection of contemporary art.
The building was commissioned by LMVH CEO Bernard Arnault, and boasts 11 galleries inside to accommodate a permanent collection of art, some belonging to the Fondation and some works part of the Arnault collection. A 350-seat auditorium enables talks, events and exchange of knowledge, along with the space for musical events to take place.
Communication is key and, especially when visual art is exhibited and the option is left to the viewer, an additional medium it there to be utilised, with the auditorium bringing a refreshing addition to what could easily be designed as just a museum.
Alongside touring exhibitions, permanent works are also found in the museum, including Danish-Icelandic artist Olafur Eliasson's 'Inside The Horizon' comprised of forty-three triangular columns, each clad in mirrors against illuminated, yellow glass tiles. A site-specific work that adds an interactive element for guests.
Inside the gallery, Frank Gehry's architectural sketches and models can be found, offering an insight into it's concept development and design. An extraordinary structure to say the least, following a design and research phase that involved over 100 engineers and 2000 craftsmen, and built in just two years. It is an example of new technological innovations (over 30 patents and ATEX innovative technique certifications were filed) with 12 glass sails (made of 3,600 glass panes) and a steel and timber support structure joined to the central body of the building, clad in white Ductal.