EDEN LOCKE
Situated Perfectly In The Heart of Edinburgh, This Stylishly Modern Apartment-Hotel Is Just What The Historic Capital of Scotland Needs
Set right in the middle of historic Edinburgh, amongst Edinburgh Castle and the Scottish National Gallery of Art, the Eden Locke's design is a stark contrast to the historical stone builds nearby. This apartment-style boutique hotel in a Georgian listed building has been designed by New York studio Grzywinski + Pons who have ensured their modern and refreshing design stands out; a hidden haven of modern interiors currently not yet found in the city. 
THE DESIGN
Less is more. Grzywinski + Pons have been clever with their design, utilising simple materials with a lot of character. Marble-Effect facades juxtaposed against light wood, pastel tones and brass detailing set the design language. Textured beige seating next to brass polygon and black chess-piece shaped coffee tables set the intrigue, and ensure a personality is evident at Eden Locke. Strong visual identity is prevailent and it has a light-hearted warmth to it. Primarily of a Scandinavian design aesthetic, Grzywinski + Pons have embraced minimalism, in execution and in object quantities, celebrating the space itself on offer. Their approach embraces the muted Scottish light and invites it to enter the space, a very strategic move especially for a location such as this. They've really paired it back to what is necessary, and this goes throughout the whole hotel. 
THE ROOMS
Eden Locke is the first to present hotel rooms equipped for a longer stay, and these 'apartment' conveniences are at the core of the Locke concept, with each room (they have 72 in total) almost double the size of a regular hotel room in a city centre. Fitted with a washing machine, dish-washer, and a fully-equipped kitchen, what else could one need? Maybe a martini shaker. Yes, it is ready and waiting in the kitchen. As is the additional breakfast bag with instant porridge (two varieties: one sugar-free), a selection of teas (milk is waiting in the fridge) and quite possibly the best single-sachet pour-over coffee existing on the market right now. Consideration of what Eden Locke do have throughout their minimalism is key, and Eden Locke get it right. Importantly, each room has its own individual WiFi so you won't have a slow connection from your neighbour next door (!). Room prices start at £237 per night.
HEALTH AND WELL-BEING
Eden Locke has partnered with London-based body care company Kinsey Apothecary, which have created a bespoke line of cosmetics to nourish the hair and skin. Paraben and cruelty-free, their products are made consciously. Each room at the Eden Locke greets guests with the Himalayan Hibiscus Body Cleanse, Salted Caramel Vanilla Hair Cleanse and the Salted Caramel Vanilla Nourishment (Conditioner) to use. In-room spa treatments are also available through Eden Locke's partnership with Energetics UK: massage, facials, hand and foot treatments, reiki and reflexology are all on offer. At the heart of the hotel is their guests' well-being. Knowing the difficulties of maintaining a healthy routine when faced with a busy schedule, one-on-one fitness trainers are available, as is the free weekly program of scheduled meditation, cooking, running and yoga sessions in the downstairs Hyde & Son multi-purpose space. As a guest you'll certainly need to inquire directly about the above before your stay, as through our experience it did seem like it is a custom extra, but, a convenience well worth it if needed. Healthy body, healthy mind. 
THE LOCATION
Located on George Street, in the very heart of Edinburgh in the New Town area, as a guest you are walking distance from everything. Various restaurants and bars are also located on George Street, and most importantly, Edinburgh's famous landmarks. The National Gallery of Scotland and Scotland Castle are all 10 minutes by foot. The main train station, Waverley, is a 15-20-minute way away, 5 minutes if you take a taxi.
THE COFFEE BAR BY DAY, AND COCKTAIL BAR AT NIGHT
You'll find locals and guests mixing in Hyde & Son, the Eden Locke's coffee bar and cafe by day, and cocktail bar at night. The space naturally transforms as the sun goes down, and the modular interiors accompany the transition (it also doubles-up as a lobby and information desk for entering guests). Open to the public, it's a clever move, swiftly and smoothly integrating and contributing to the local neighbourhood culture. 
Another key element of the Hyde & Son is that it has worked with local producers for the liquor, tea or coffee beans in supply. Coffee beans have been roasted just 20 miles outside of Edinburgh, by a young entrepreneurial company called Common Coffee launched launched in February of last year. The patisseries on offer are of the gluten-free variety, from a nearby whole food baker, and celebrate a wide array of varieties.  Micro-brewers Harviestoun provide the specialty brews, and the Eden Locke boasts a great selection of new, Scottish liquors by local artisans. SeaWolf, made by owners of one of Edinburgh's first white rums is stocked proudly in the bar. Porter's Gin, a new gin based in Aberdeen, takes centre stage too. They have a local office in Edinburgh and can feedback with the Hyde & Son team at any moment. Using Buddhas Hand as one of their main botanicals, Porter's Gin is a refreshing addition to the market. We were tempted to try the Mr Black cold brew coffee liquor, finely roasted and distilled in Australia (which we had never seen before) but instead opted for bartender Michael's recommendation of The Arran Malt whiskey, a single malt Scotch whiskey. A perfect way to complete our first 24 hours in Scotland!
THE CONCEPT
Three modern Locke concept hotels reside in the UK. Found in unsuspecting central locations in London, Edinburgh and Manchester, the Locke hotels are extremely modern, efficient and convenient. Owned by young entrepreneur Eric Jafari (and his SACO Property Group), we were eager to find out more about this refreshingly modern chain. What we found, is that it really is a focussed and concentrated operation, with Jafari hands-on in his approach, as informed by the Eden Locke staff. "While Edinburgh has traditionally been recognised as a historic destination, we believe its creative and entrepreneurial spirit should also be celebrated", stated Jafari in his openings statement for the Eden Locke. 
With the apart-hotel concept, Jafari is filling a new void where other hotels miss the mark: a conveniently located and well-designed hotel with functional interiors to fulfil the abundance of small business owners' needs whom are now the professional globe-trotters.
∆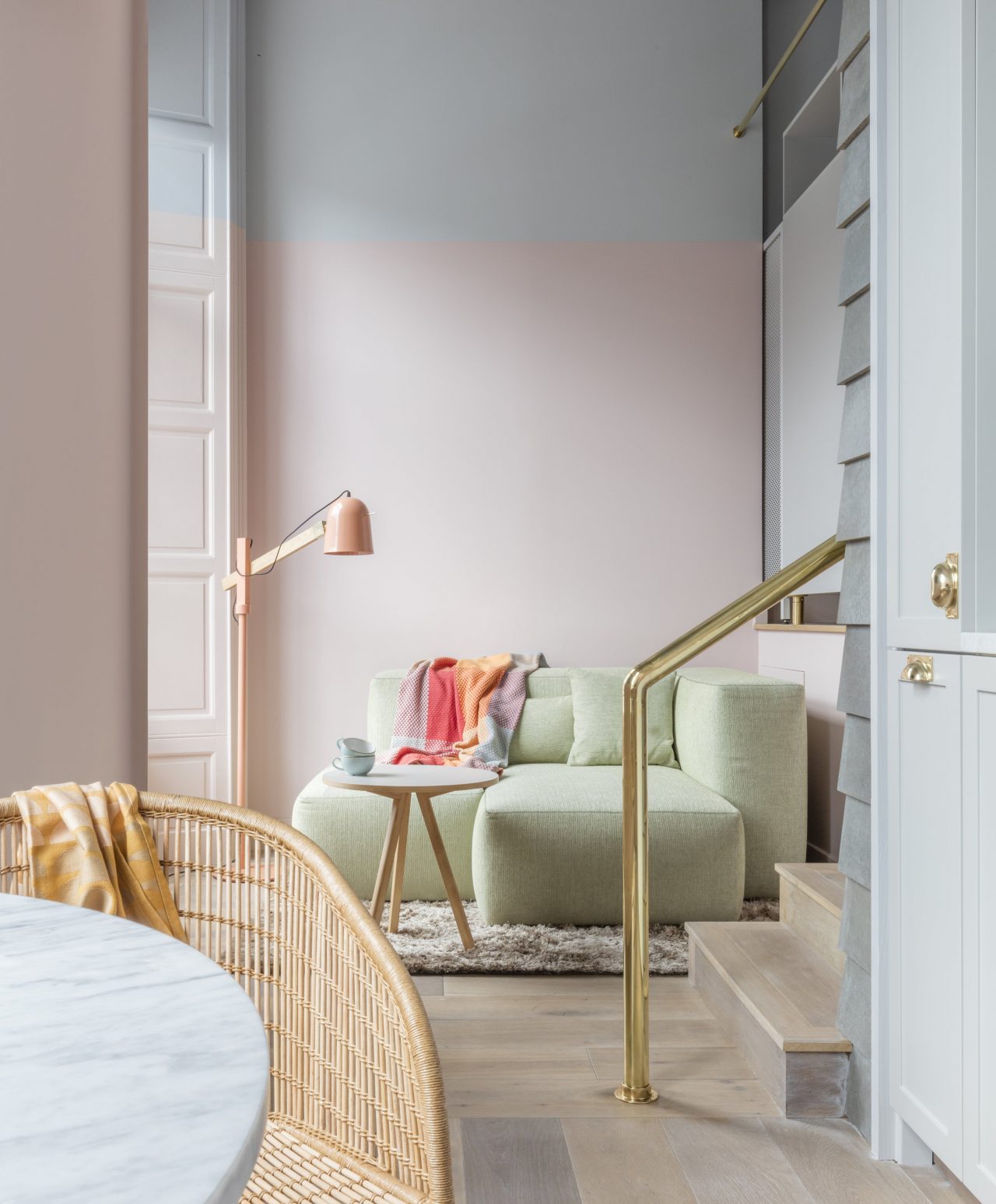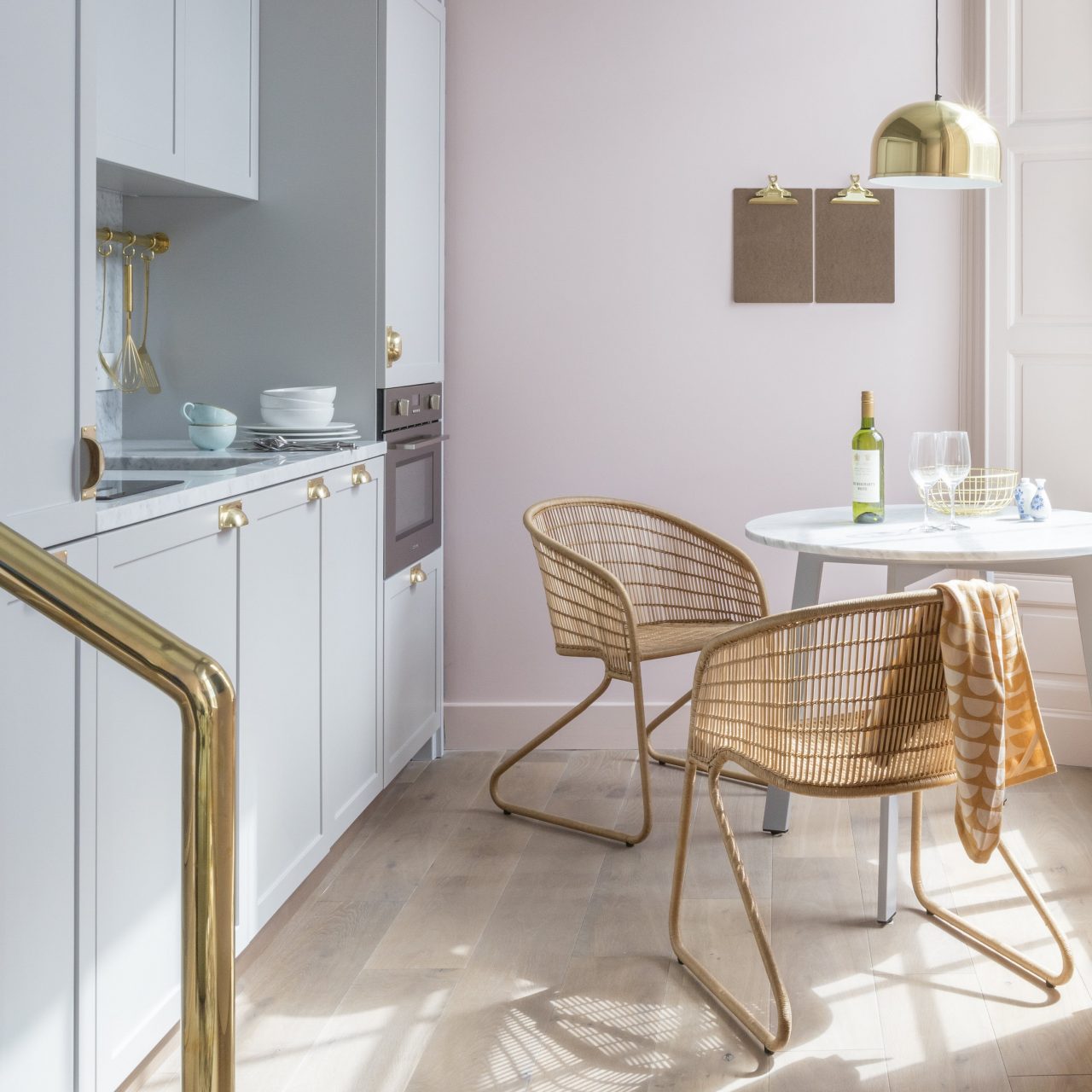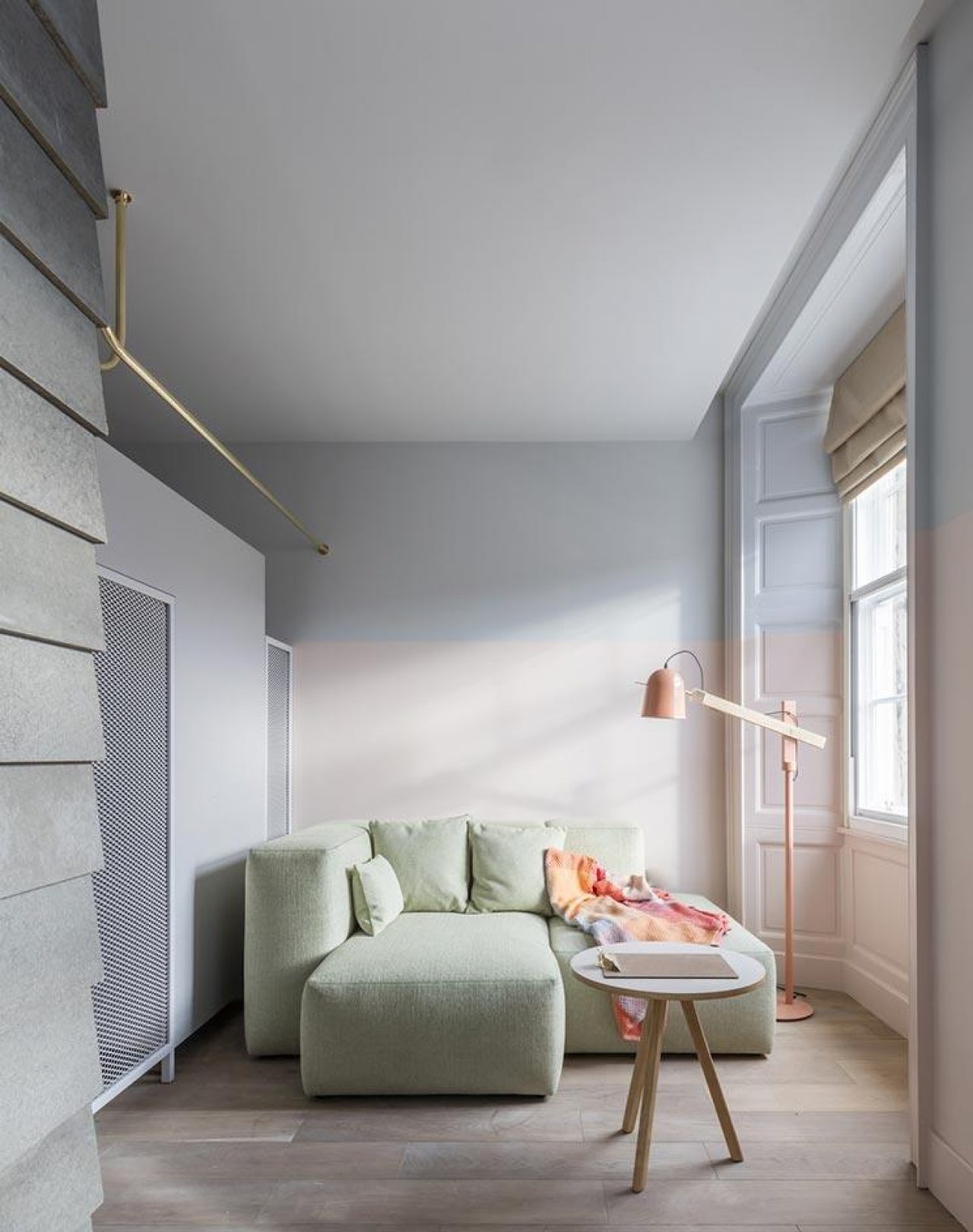 127 George Street
Edinburgh
EH2 4JN
_
There are two other Locke Hotels, in Manchester and London.