Gaga Chef
Modern Dining In Contemporary Style In Shenzhen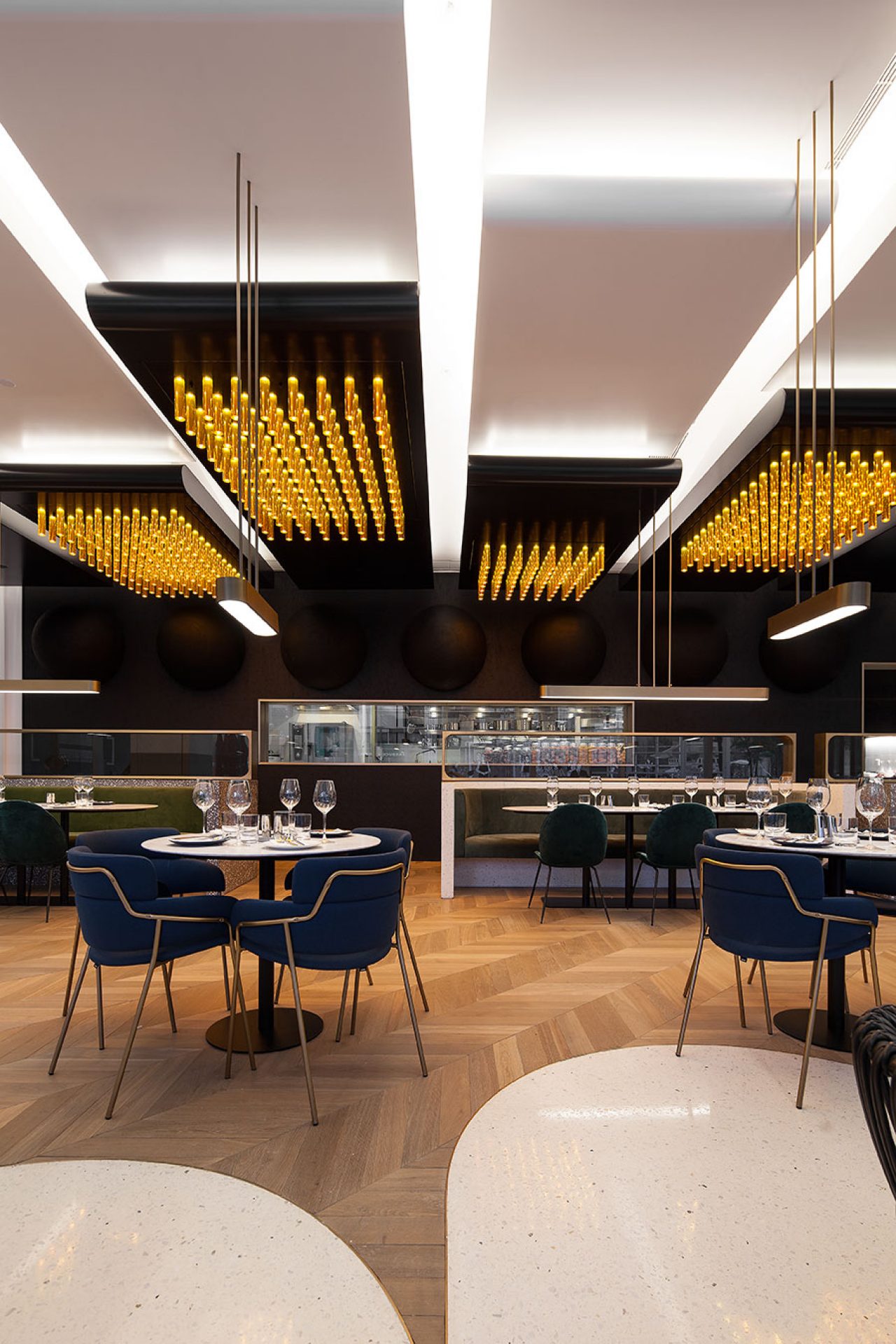 One of Shenzhen's emerging contemporary restaurants, Gaga Chef is surely turning heads with it's impressively stylish interior.
Designed by Shanghai-based design and architecture firm Coordination Asia, who's founder and design director, architect Tilman Thürmer, created the restaurant concept, including the interior's custom-made large-scale lighting installations.
Blue and green velvet chairs with brass fittings, marble tables and contemporary photography dominate the modern restaurant, found in the emerging city of Shenzhen in mainland China. Located in the luxury shopping mall MIXC Shenzhen, with neighbouring stores including Prada, Louis Vuitton, Tiffany & Co to name a few.