CHICAGO
The Best Things To Do Whilst Exploring the Windy City
Chicago truly offers something for everyone. The buzzing and diverse city offers more than to be expected in terms of hospitality and entertainment, and is undeniably at the forefront of architecture in the country.
With over 7000 restaurants, Chicago has one of the best dining scenes in the country. Fresh ingredients are sourced from farms all over Illinois (including Indiana, Michigan and Wisconsin just nearby) and the diversity in cuisine options is endless. We've selected 4 key restaurants (Farm-to-table, Mid-Western, French and Vietnamese) not to miss whatever your budget or taste.
Renowned for its skyscrapers, Chicago's skyline is instantly recognisable, with the city championing buildings by architects such as Mies van Der Rohe, Kenzo Tange, Kisho Kurokawa, Ricardo Bofill and Bertrand Goldberg. For any architecture enthusiast its a key reason to visit Chicago and explore its engineering and architectural history developed after The Great Fire. The Chicago skyline continues to constantly evolve, with cranes also dotted amongst the buildings. The Vista Tower by Jeanne Gang, director of Chicago-based architecture firm Studio Gang, is currently under construction. Found on the edge of the Chicago River, once complete in 2020 it will be the third largest skyscraper in Chicago and the tallest building in the world designed by a women.
We've selected the best places to eat, sleep and visit whilst in the Windy City. Scroll down for more.
WHAT NOT TO MISS
THE CHICAGO ARCHITECTURE FOUNDATION CENTRE RIVER CRUISE
One of the most enjoyable tours we have ever been on, 90 minutes aboard Chicago's First Lady cruise is not enough. Together with the Chicago Architecture Foundation Centre, First Lady ferry company have created one of the most in-demand and talked-about cruises worldwide. Chicago is in indeed famous for its remarkable architecture, but speak to anyone who has visited the Windy City and they will tell you the Chicago Architecture Foundation Centre's River Cruise is just as renowned. All guides aboard the First Lady ferry are approved by the Architecture Foundation and celebrate the city with their advanced, detailed and up-to-date knowledge on the city's past, present and even future. Rain or shine the First Lady cruise stays on schedule, with a light-heart tone, yet informative base.
VISIT 'THE BEAN' SCULPTURE BY ANISH KAPOOR AND THE PRITZKER PAVILION BY FRANK GEHRY IN MILLENNIUM PARK
Millennium Park is a public park located in the centre of Chicago. A beautiful parkland situated in-between Chicago's downtown Skyscrapers, the Institute of Art Chicago and Michigan Lake, Millennium Park is ideal to visit at any time of the year. British artist Anish Kapoor's 'The Bean' sculpture is an iconic selfie-spot and architect Frank Gehry's Pritzker Pavilion is even more stunning when seen in the flesh. Check if the Pavilion is holding any events during your stay before you travel. To add, within walking distance the Buckingham Fountain is a highlight not to miss.
BIG BUS TOUR
It's more to be a tourist than you think! Those Big Bus Tours are popular for a reason. The hop-on, hop-off structure which enables incredible flexibility and freedom on the tour, with buses regularly on rotation every 20 minutes. Hosts are incredible informed and entertaining, it must be part of the hiring criteria (or because they receive more tips!). The Chicago Big Bus Tour stops at all the iconic landmarks, and the best way to see the city is from the top deck of course. One of our highlights was stopping at the John Hancock Centre, which is an incredibly important build not only in terms of engineering and architecture, but in the growth of the city of Chicago.
EXPO CHICAGO
Held every year at the end of September, 19-22, EXPO CHICAGO is one of the country's most pivotal art fairs. Established and emerging galleries exhibit alongside renowned institutions and museums. New artist works can be discovered, in addition to international galleries newly exhibiting. A great public program of events and talks ensures visitors and exhibitors alike find something new at EXPO CHICAGO. Presented every year at Chicago's Navy Pier, the location is one of the most tourist-heavy spots in the city so getting there is a breeze!
VISIT FRANK LLOYD WRIGHT'S HOME AND STUDIO
Renowned American architect Frank Lloyd Wright's most ground-breaking design was infact for his own Home and Studio in Oak Park, Illinois, built at the age of 22. First completing the house and then adding to it a studio next door, this was to be an on-going project for the next 20 years of Wright's professional career. With multiple tours daily, if booked in advance you won't be disappointed. Guides, who are infact volunteers, are extremely passionate and knowledgeable about all things FLW. Tours last about one hour and the Oak Park area is filled with FLW's designs, its ideal to walk around and explore the brilliant architecture. We took the train out to Oak Park, but we'd recommend to drive if possible, if you take public transport take care of your belongings.
FARNSWORTH HOUSE 
One of the most iconic architectural builds, Farnsworth House was designed by Mies van der Rohe in 1945. Constructed in 1951, it is a vital part of American iconography. Planning your trip in advance is imperative, with accessibility only possible through a tour. Situated in Plano, Illinois, it is a two hour car drive away from Chicago centre.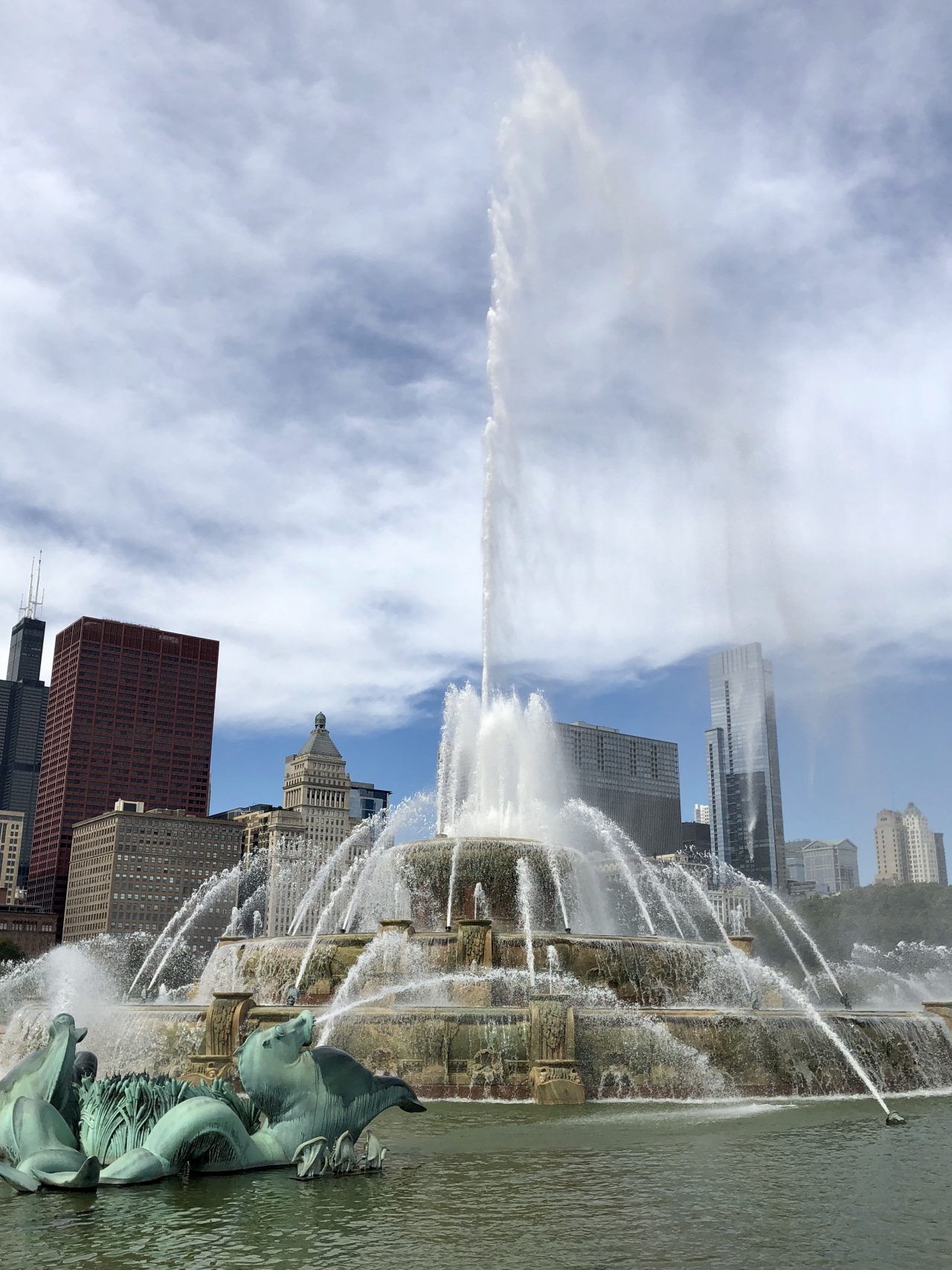 MUSEUMS AND GALLERIES TO VISIT
ART INSTITUTE OF CHICAGO
The Art Institute proudly states it is one of the world's greatest art museums, and in truth it certainly is impressive. Housing one of the most impressive art collections that spans centuries. Visitors will find the most iconic Picasso, Dali or Rembrandt works in the light-filled and spacious building. The painting 'American Gothic (1930)' by Grant Wood was first famously publicly unveiled at the Art Institute and now remains here permanently. Located in downtown Chicago, the institute is extremely convenient for visiting solo or with large groups.
MUSEUM OF CONTEMPORARY ART CHICAGO 
Presenting innovative and compelling works, the MCA is a center of contemporary art championing the work of living artists. The museum chooses to exhibit works which are thought-provoking and socially-engaging, creating a dialogue with visitors and artists alike about the creative process. The Chicagoan art community embraces the museum and ensure exhibitions, performances and educational programs remain diverse and welcoming. With multiple galleries, a visit to the museum can take over 3 hours. In 2019 the museum will hold a comprehensive exhibition of Chicago-native Virgil Abloh's work.
STONY ISLAND ARTS BANK
Stony Island Arts Bank is an art gallery, library, media archive and community centre like no other. Conceived by artist Theaster Gates (founder of the Rebuild Foundation, the Stony Island Arts Bank is a positive and much-needed contribution to the city of Chicago. A place for artists, students, curators and collectors to explore more about South Side Chicago's rich history, the building was opened in 2015 to begin community awareness and activate Stony Island's underlying philosophy: black people matter, black spaces matter, and black objects matter.
WRIGHTWOOD 659
Japanese and Pritzker Prize-winning architect Tadao Ando has designed the new Wrightwood 659 gallery in Chicago's Lincoln Park area, on Wrightwood Lane. A four-story 1929-1930 apartment building that has been transformed into a non-commercial exhibition space, Wrightwood 659 is completely devoted to architecture and socially-engaged art.
GRAHAM FOUNDATION
The Graham Foundation for Advanced Studies in the Fine Arts has a stellar public program and often exhibits positively provocative and challenging works, making it one of the most exciting institutions in the city. Founded in 1956, the Graham Foundation supports the advancement of art, architecture and society. Check their website to see their current projects and exhibitions.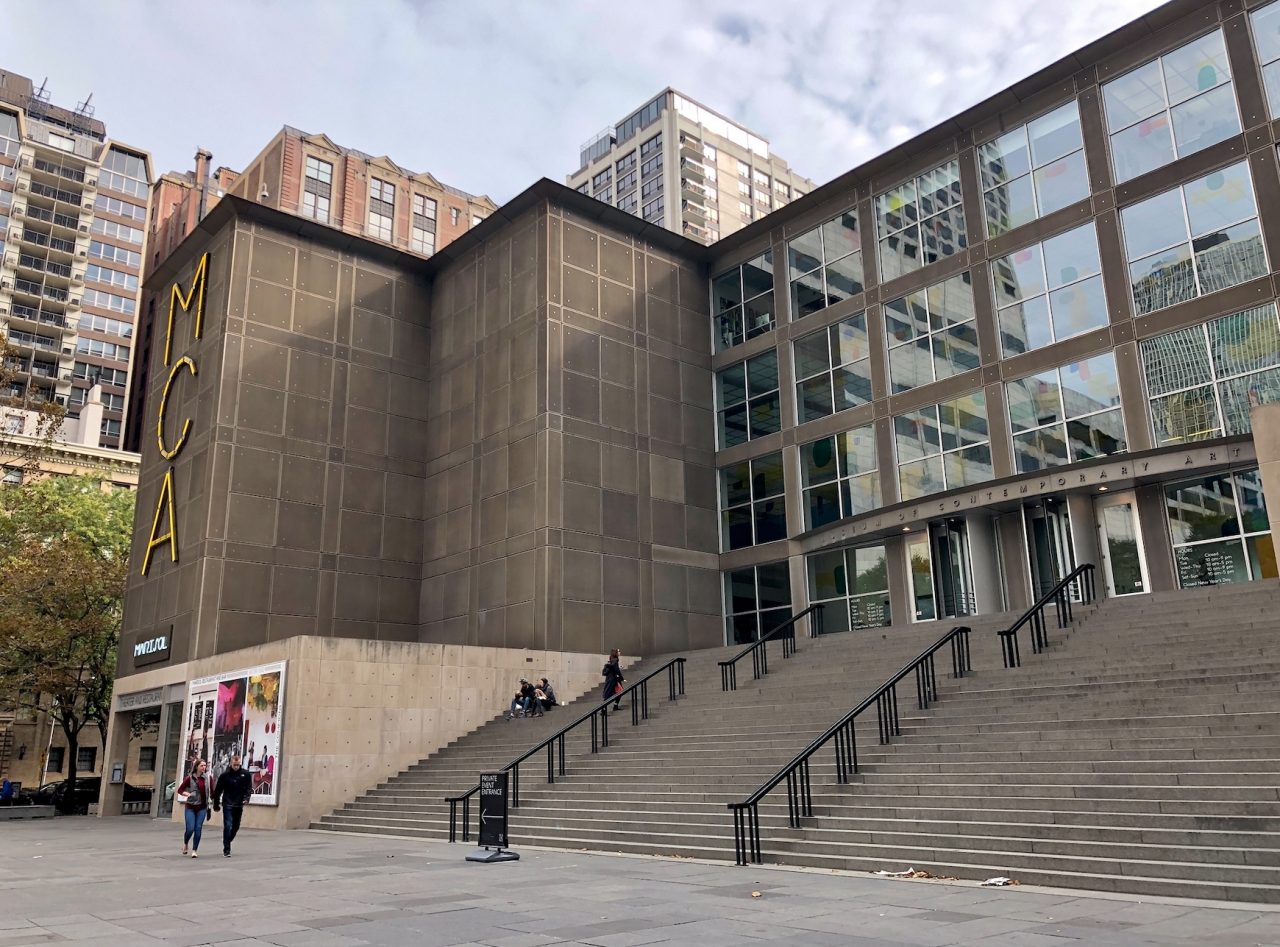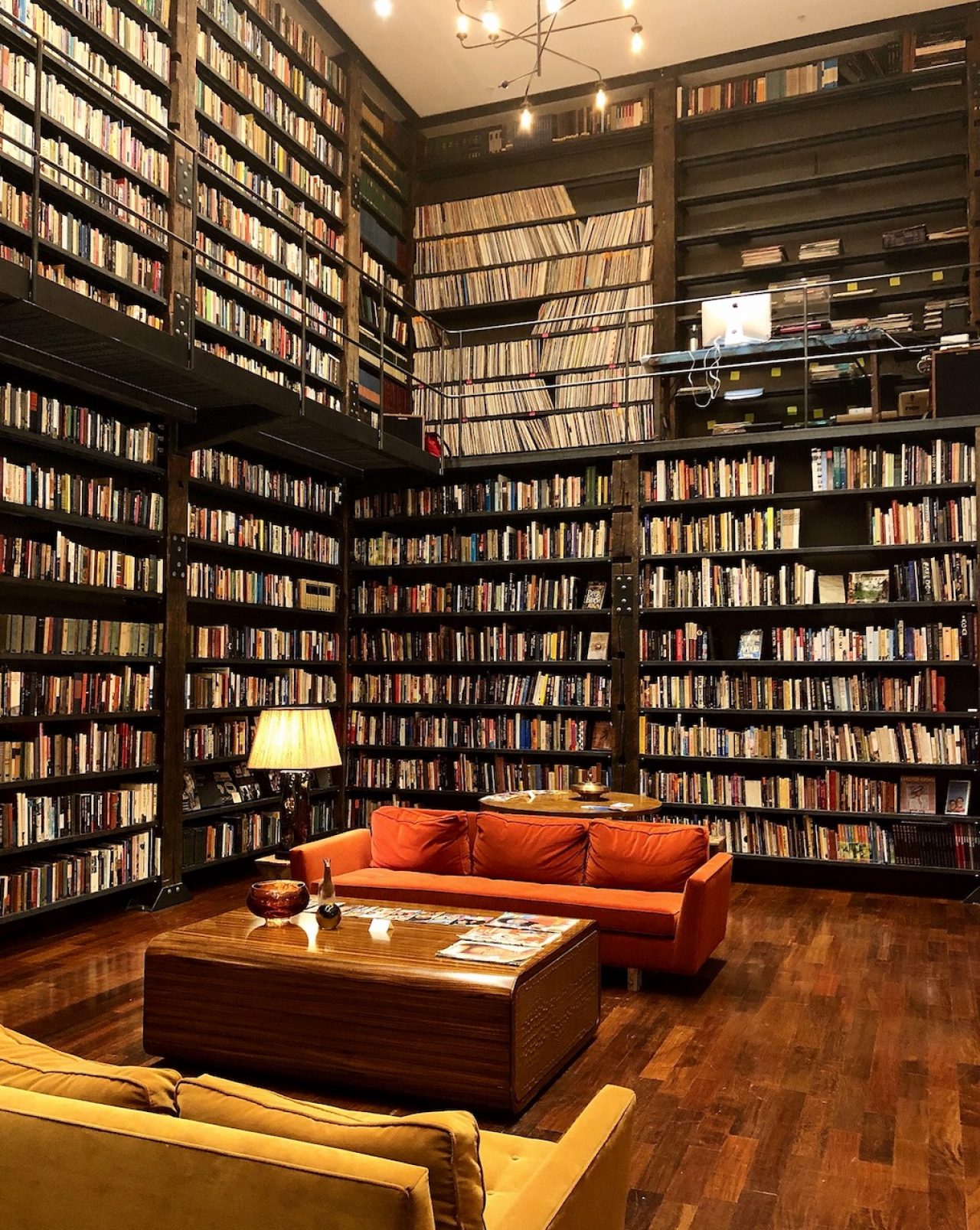 BEST HOTELS TO STAY AT
THE ROBEY
A historic Art Deco building transformed into one of the most beautiful design and lifestyle hotels in Chicago. The Robey is a one of a kind, conveniently located in the middle of two of the Windy City's most happening areas. Surrounded by new bars, restaurants, artist studios and right next to the L train (which takes guests straight to Downtown in minutes, or directly to O'Hare International Airport in 45) the Wicker Park and Bucktown areas couldn't be better for The Robey clientele. 
ACE HOTEL
Slightly overpriced, the Ace Hotel does offer incredible views of the Chicago skyline. Inspired by Chicago's design history, the hotel is modern and in designed in the signature Ace Hotel style featuring items made by local craftsmen. Bauhaus-esque, the Ace holds alot of personality. Within walking distance to multiple restaurants, their in-house diner run by the Giant team is open all day which is extremely convenient.
CHICAGO ATHLETIC ASSOCIATION
The Chicago Athletic Association Hotel is just a stones throw from Millennium Park, making its location ideal for young professionals on a work trip. Situated in a 1893 Venetian Gothic landmark, the building served only the elite and privileged for 122 years, with the building now welcoming everyone through the hotel opening. It maintains its old world charm with the interior design, and the hotel indeed aims at the young and social professional with a larger budget to spare.
ACME HOTEL
Brilliantly located near Downtown in River North, the Acme Hotel's strength is that it is indeed walking distance from just about everything. Downtown is just a 10-15 minute walk away, as is the Chicago Architecture Foundation Centre's River Cruise on Chicago River, Navy Pier, multiple metro stations and even the newly-opened Apple store. 'The Berkshire Rooms' bar on the premises is great for an afternoon cocktail, and in the morning the West Town Bakery is perfect for a takeaway bagel. A rock 'n' roll theme is evident throughout the building, with iconic vinyl record covers adorning the elevator walls. Not design-led, the hotel does have a certain charm and all the comforts one needs: a gym, spa, spacious bathrooms and extremely comfortable beds. It also has very reasonable prices. The best part of the Acme Hotel is their morning coffee service 'Morning Joe'. Before midnight, guests need to call reception with their preferred coffee delivery time and hey presto it is delivered in the morning right outside rooms in a large thermos. Such a simple (and free) gesture, yet it's exactly what most guests want and need.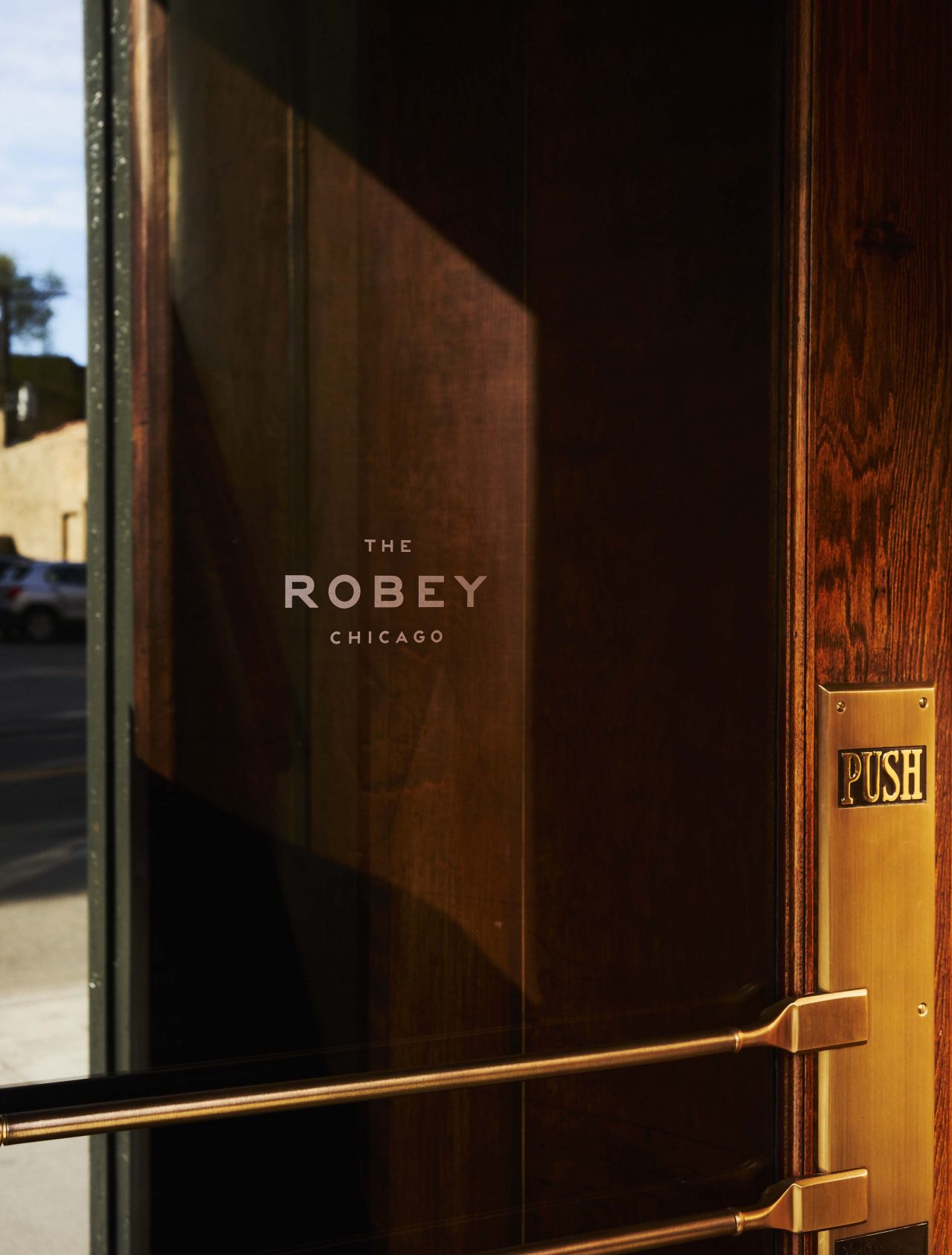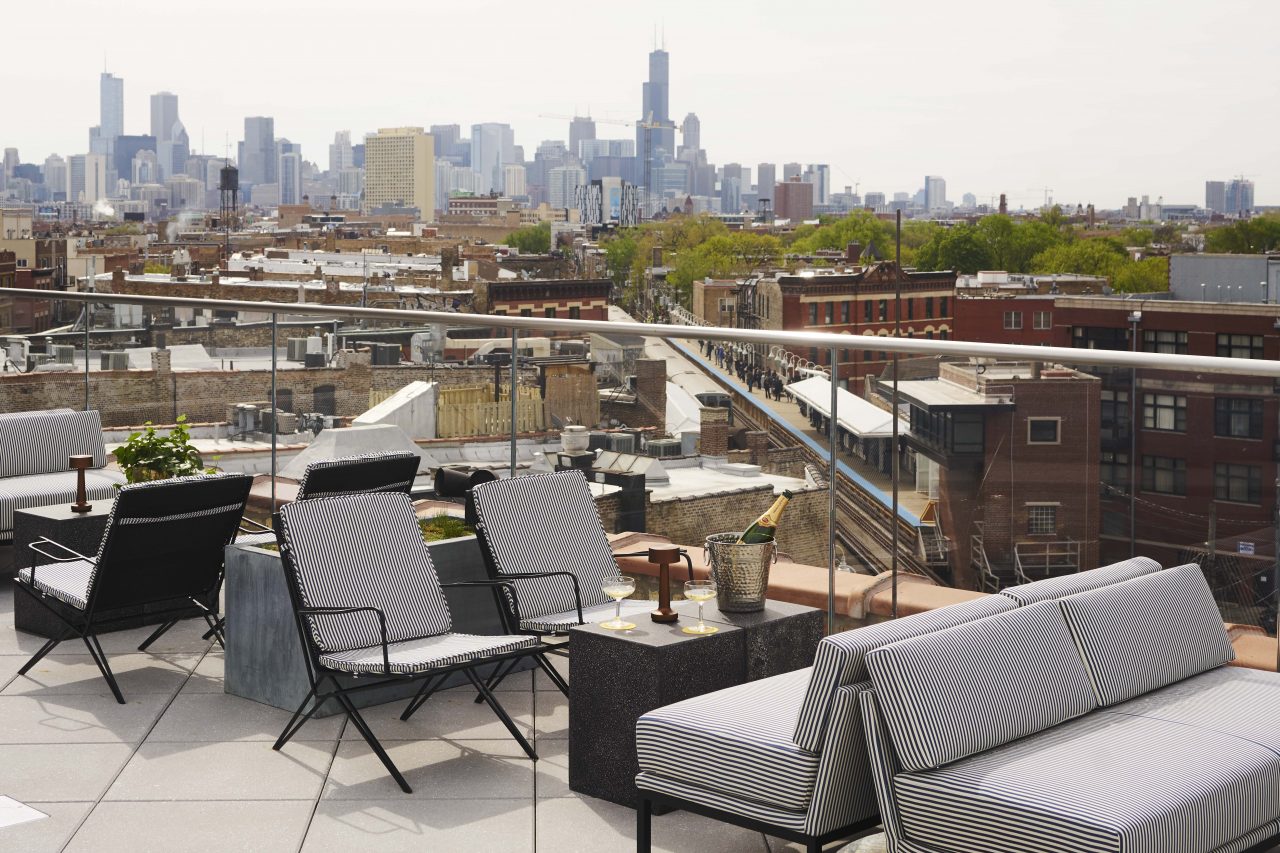 BEST RESTAURANTS IN THE CITY
MOTT ST AND MINI MOTT
Situated on the corner of North Ashland Avenue and West Blackhawk Street in Chicago's Wicker Park area, behind a concrete single-floor building with framed mirrored-windows, you'd be forgiven for double-checking the address upon a first visit. A Korean night food market-inspired restaurant, Mott St almost equally combines various other cultures' elements, such as Japanese, Chinese, Vietnamese, Thai, Indian, Polish, Mexican and even classic American, to create a new originality. Imaginative dishes are at the core of Mott St, made through a combination of practicality and surprise. 
Mini Mott, Mott St's younger sibling, is situated on Logan Boulevard,  North-West Chicago. The ever-popular Mott Burger has its own restaurant now, strategically in a more accessible and casual location. Thrillist voted Mini Mott to have the Best Burger in Chicago, with the eatery later earning the #7 Best Burger in America title.
ELIZABETH RESTAURANT
Elizabeth Restaurant is a fine dining farm to table restaurant inspired by the natural world – they call it 'New Gatherer' – with their menus largely fruit and vegetable-focused with respect to the seasons. Not one to be underestimated, Elizabeth Restaurant has renowned chef Iliana Regan at the helm, making it one of the most innovative and inventive restaurants in the world.
BRINDILLE RESTAURANT 
French fine dining in a modern setting is found at Brindille, led by chef Carrie Nahabedian. Champagne paired with oysters is found amongst subtle Parisian interiors that have won a James Beard Award for its  'gem jewel box' design. Nahabedian's focus on her roots and heritage ensures each dish is made authentically reminiscent of her memories in France.
Follow the #Champ_Chicago hashtag on social media for more updates and new recommendations.
This article was facilitated by ChooseChicago