CHICAGO ARCHITECTURE FOUNDATION CENTRE RIVER CRUISE
The Best Way To Explore Chicago's Great Architecture, Aboard The First Lady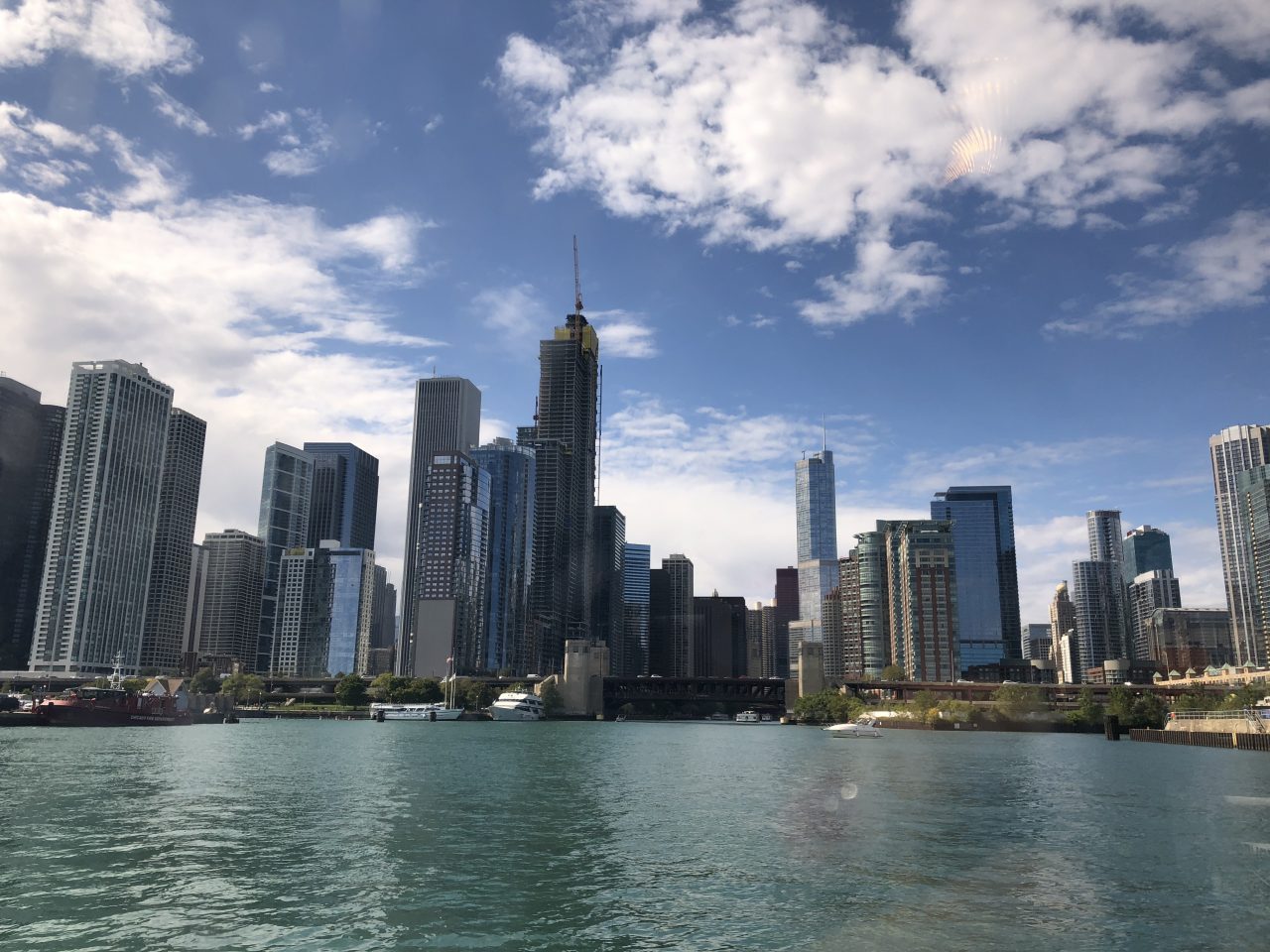 One of the most enjoyable tours we have ever been on, 90 minutes aboard Chicago's First Lady cruise is not enough. Together with the Chicago Architecture Foundation Centre, First Lady ferry company have created one of the most in-demand and talked-about cruises worldwide. Chicago is in indeed famous for its remarkable architecture, but speak to anyone who has visited the Windy City and they will tell you the Chicago Architecture Foundation Centre's River Cruise is just as renowned. All guides aboard the First Lady ferry are approved by the Architecture Foundation and celebrate the city with their advanced, detailed and up-to-date knowledge on the city's past, present and even future. 
Not just for architecture enthusiasts, the history of Chicago can be appreciated by all. Re-built after the Great Fire in 1871 (which saw the city emblazoned for 2 days, destroying 17,000 buildings and leaving 90,000 people homeless), the city was hungry for innovative engineering and quickly embraced new building methods such as the use of structural steel.
Now Chicago's skyline is instantly recognisable, with the city championing buildings by architects such as Mies van Der Rohe, Kenzo Tange, Kisho Kurokawa, Ricardo Bofill and Bertrand Goldberg. Key residential architecture by Frank Lloyd Wright is also referenced (you can read more about Wright's home and studio here), as is the Millennium Park by Frank Gehry. The new Vista Tower by Studio Gang Architects was under construction whilst we cruised down the Chicago River, but it was still a striking sight. Once completed, it will be the tallest building in the world designed by a woman: Jeanne Gang, founder of Studio Gang Architects.
Rain or shine the First Lady cruise stays on schedule, with a light-heart tone, yet informative base. A full-service bar is available onboard for hot coffee, snacks and drinks. Docked at the base of the new Chicago Architecture Foundation Centre on E. Wacker Drive in the Mies Van Der Rohe building, it's been to tie in the cruise with a visit to the Foundation's exhibition spaces.
The Chicago Architecture Foundation Centre's River Cruise runs seasonally and begins again in Spring on March 30th.
∆