SONNY
The Intimate Wine Bar with Plenty of Personality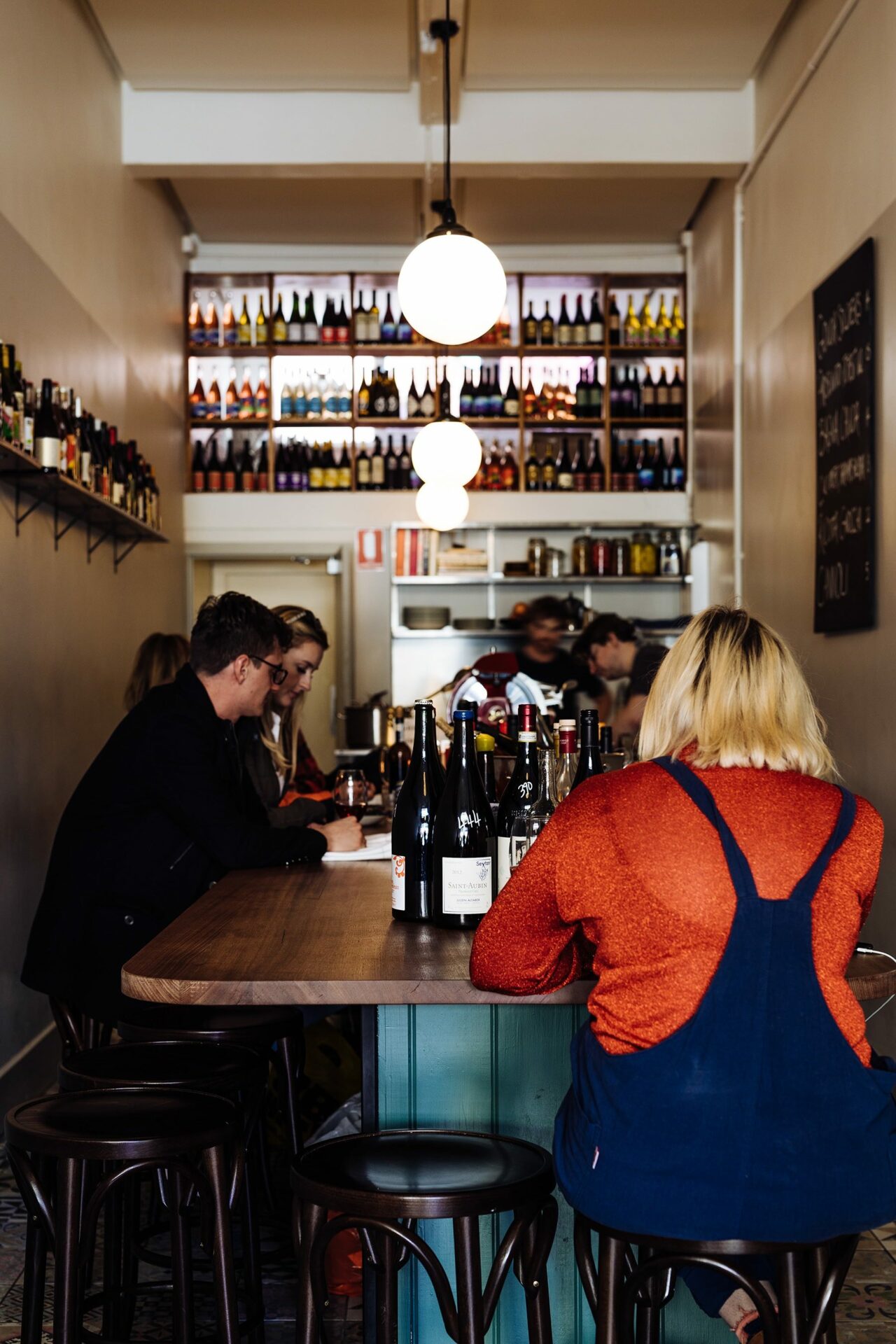 Nestled in the CBD of Hobart, Sonny is a wine bar with plenty of personality not to miss.
With only a handful of menu items to order, each is intelligently crafted with maximum taste. Considering there is no kitchen in this tight space, the wine bar do a stellar job. Think Prosciutto loaded herb-oil slathered toast, fried bread with wallaby crudo with pecorino and local Bruny Island oysters with finger lime dressing to make you order double.
As suspected, the curated wine list celebrates the best of Tasmanian and Australian wine, opting for natural and progressive. A Tasmanian Pinot Noir is a must order, as is anything by young winemaker Rude Movements from Hobart (if you can find it on the menu!). The best wines from Europe (mainly Italy and France) are here too, but it's impossible to go past anything Tasmanian. There are expert winemakers here, such as Sailor Seeks a Horse (also on the menu).
With a record player on rotation at the bar, handcrafted tableware by Danni at Es Ceramics, and only 18 seats at the wine bar, Sonny packs a punch for its size. What it lacks in accommodating a larger crowd, it makes up for in an unforgettable experience for those who venture specifically to Sonny, they are not disappointed. On our three occasions to the bar we never had to wait, call it luck, and each location for seating is equally as enjoyable.
The Sonny chalkboard is updated daily with wines per the glass and bar snack menu with local produce. Each visit is always different, and that's what keeps it interesting. From the music, to the menu, they know how to do hospitality right.
∆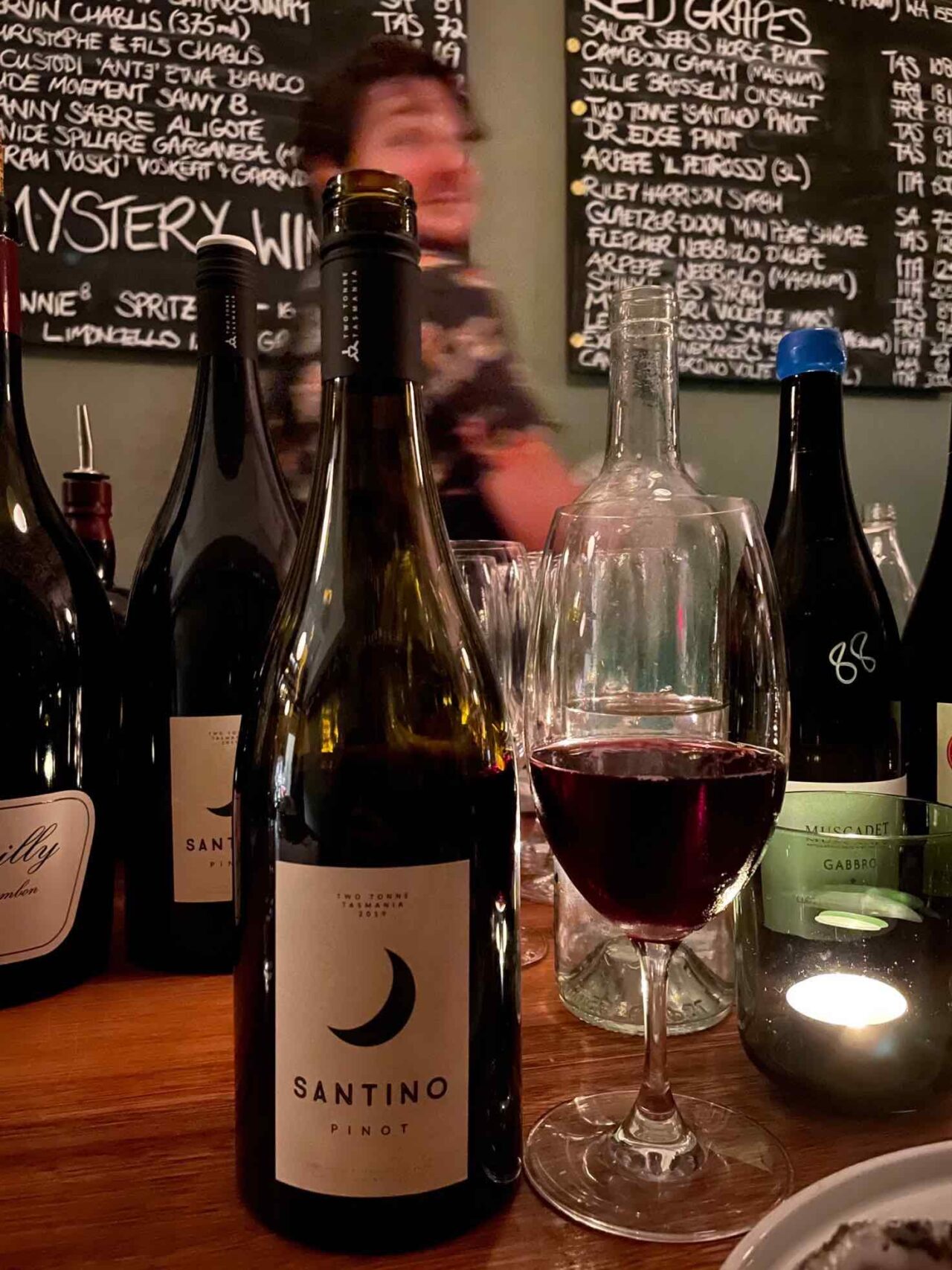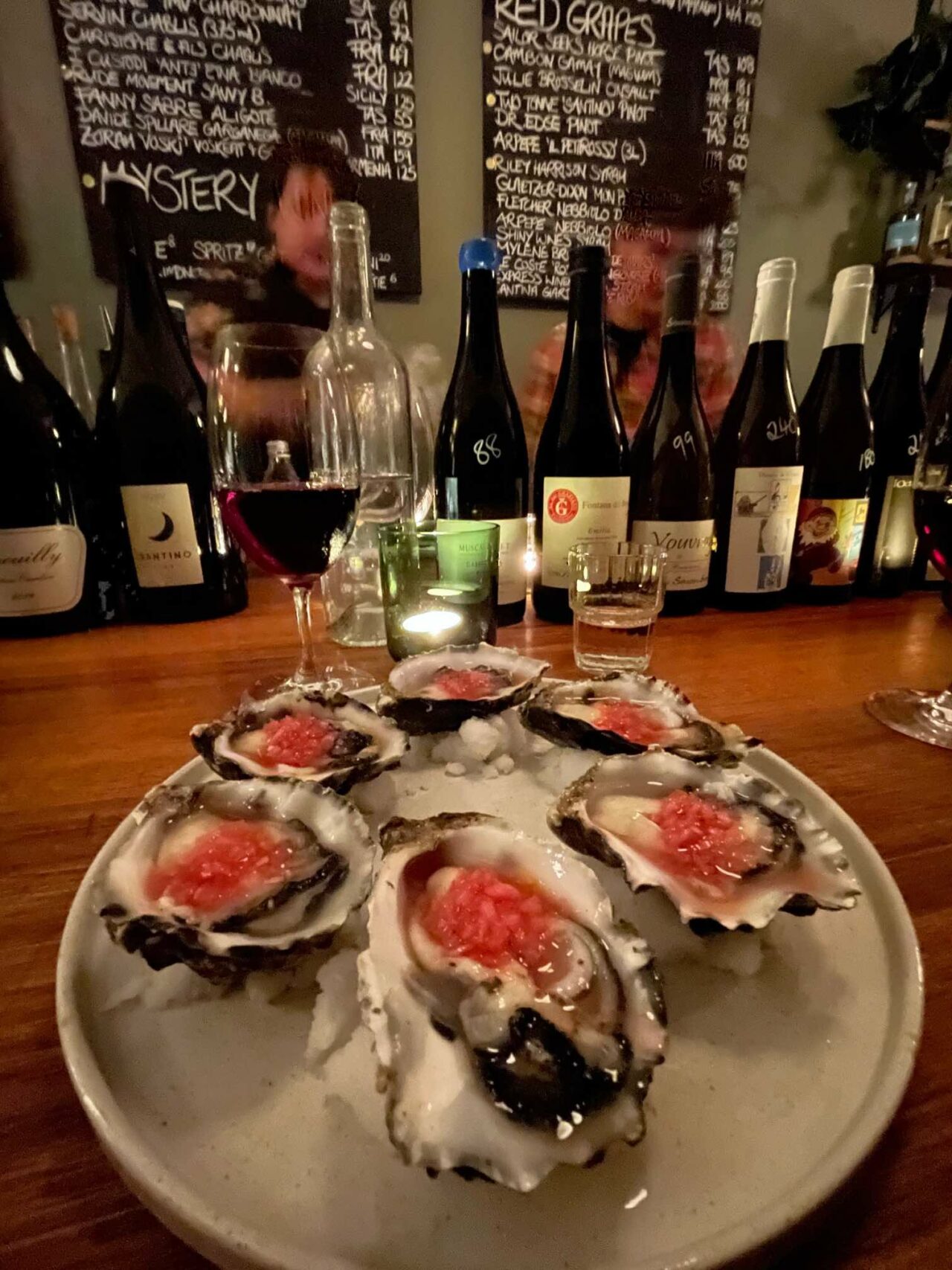 120a Elizabeth Street, Hobart
Walk Ins Only