Bay of Fires Bush Retreat
Sustainable Glamping on the East Coast of Tasmania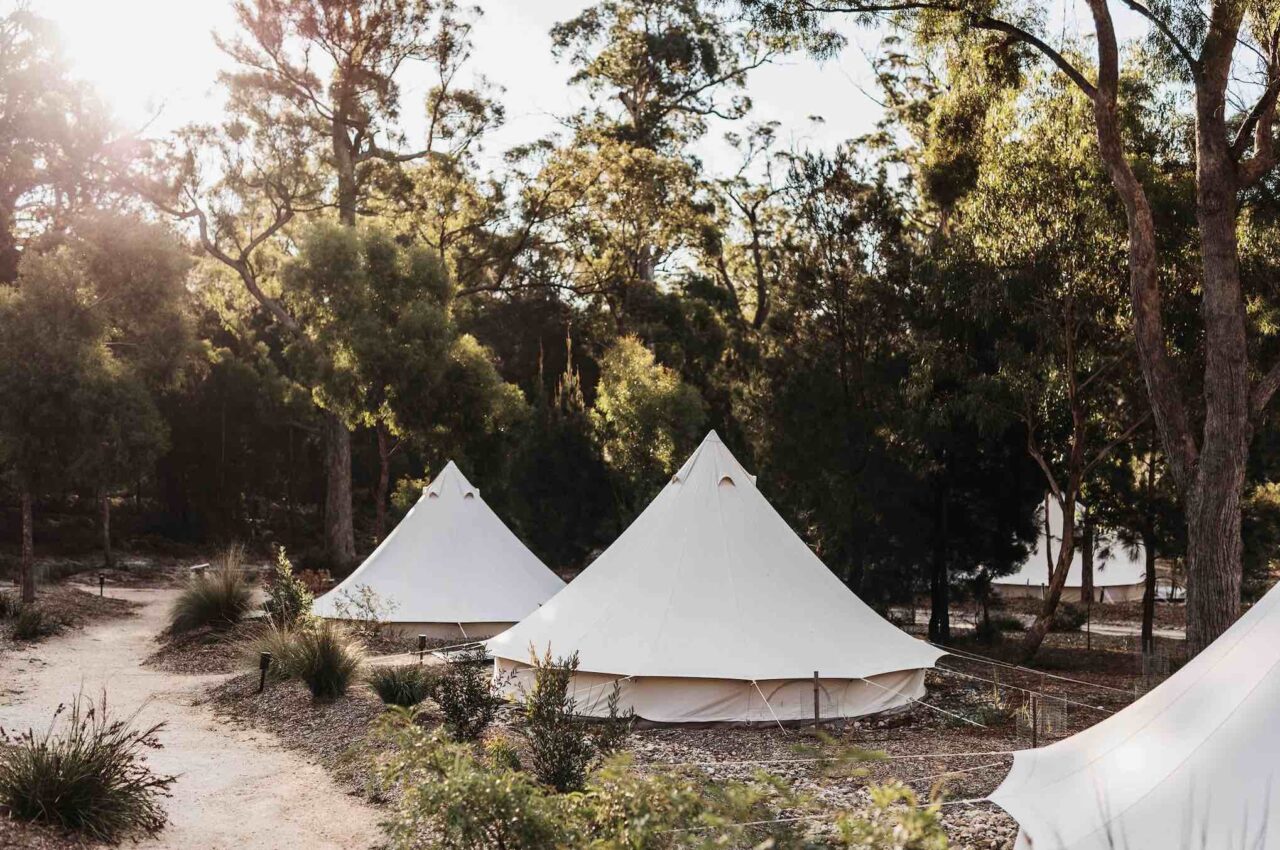 A short drive away from the iconic beaches of Tasmania's Bay of Fires and Binalong Bay lies the Bay of Fires Bush Retreat.
Down an unassuming road where dense native trees and shrub cover the entranceway, blink-and-you'll-miss the Bush Retreat's signage in the native vegetation. This introduction isn't because the retreat is unkept, its a reflection on how the retreat so effortlessly unites with its surrounding environment. Set on 24 acres of land, the founder behind the retreat wanted to ensure their retreat was low-impact on the landscape's flora and fauna.
Founded by young couple Anna Hoffmann and Tom Dicker who both grew up in the area – Tom in Burnie and Anna just outside of Deloraine – they both spent holidays in the Bay of Fires as children and knew the place had something more than special. Spending time overseas and meeting when they both returned to home soil, it was in their destiny to reconnect to the area. Anna studied Bachelor in Environmental Design at the University of Tasmania, while Tom became a renowned chef in the area, opening Angasi Restaurant in Binalong Bay followed by Drift Cafe on the main strip in Devonport. Uniting their skills, their work together is complimentary and elevates the destinations already unique offering. Spending alot of time backpacking across Australia and abroad, they wanted to ensure the community feeling was brought to life in the Bush Retreat. Guests of all ages can feel at home here.
The Bush Retreat is so close to Tassie's Bay of Fires – about 2 minutes – making it a great base to use while exploring the area. Even waking up for sunrise is no problem when being so close to everything.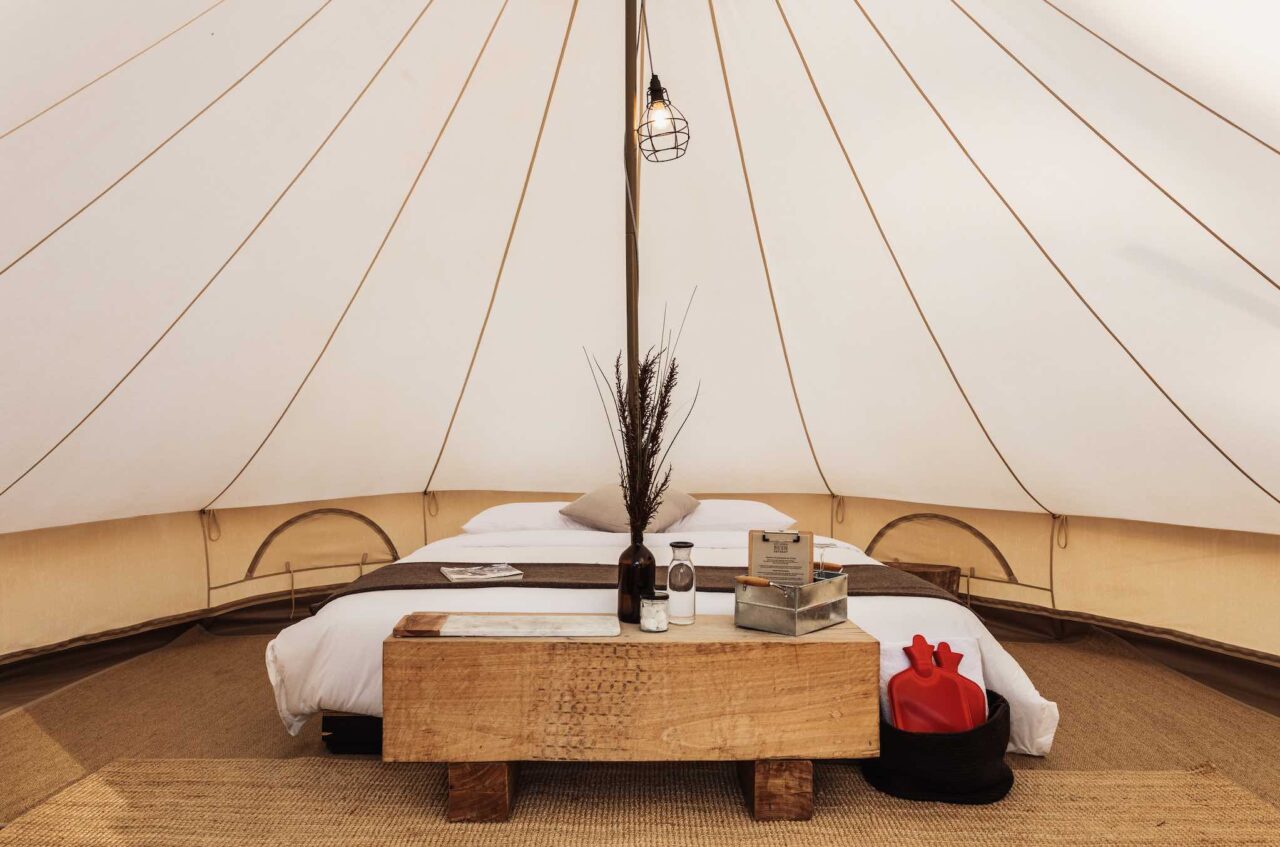 THE ROOMS
10 King Bell tents are the Bay of Fires Bush Retreat's signature accommodation, so perfectly fitted-out that even in Tasmania's coldest evenings guests feel toasty warm. Their electric blankets work extremely well, and they have hot water bottle options for those that want to stay extra warm. Extremely comfortable, the beds are spacious and the rooms are minimally equipped. Inside there is room for bags or luggage and even a small seating area to enjoy a glass of wine. Marshmallows are complimentary, and encouraged for guests to take them outside and toast by the fire pits with other guests. 
The King Bell Tents themselves are made of a thick canvas, which insulates inside tents extremely well, and beautifully hold condensated water droplets on their interior like artist Kim Tschang-Yeul's works. 
For those not interested to opt for the glam tent experience, there is a King Room available which sleeps 2, and a Bunk Room which sleeps 6.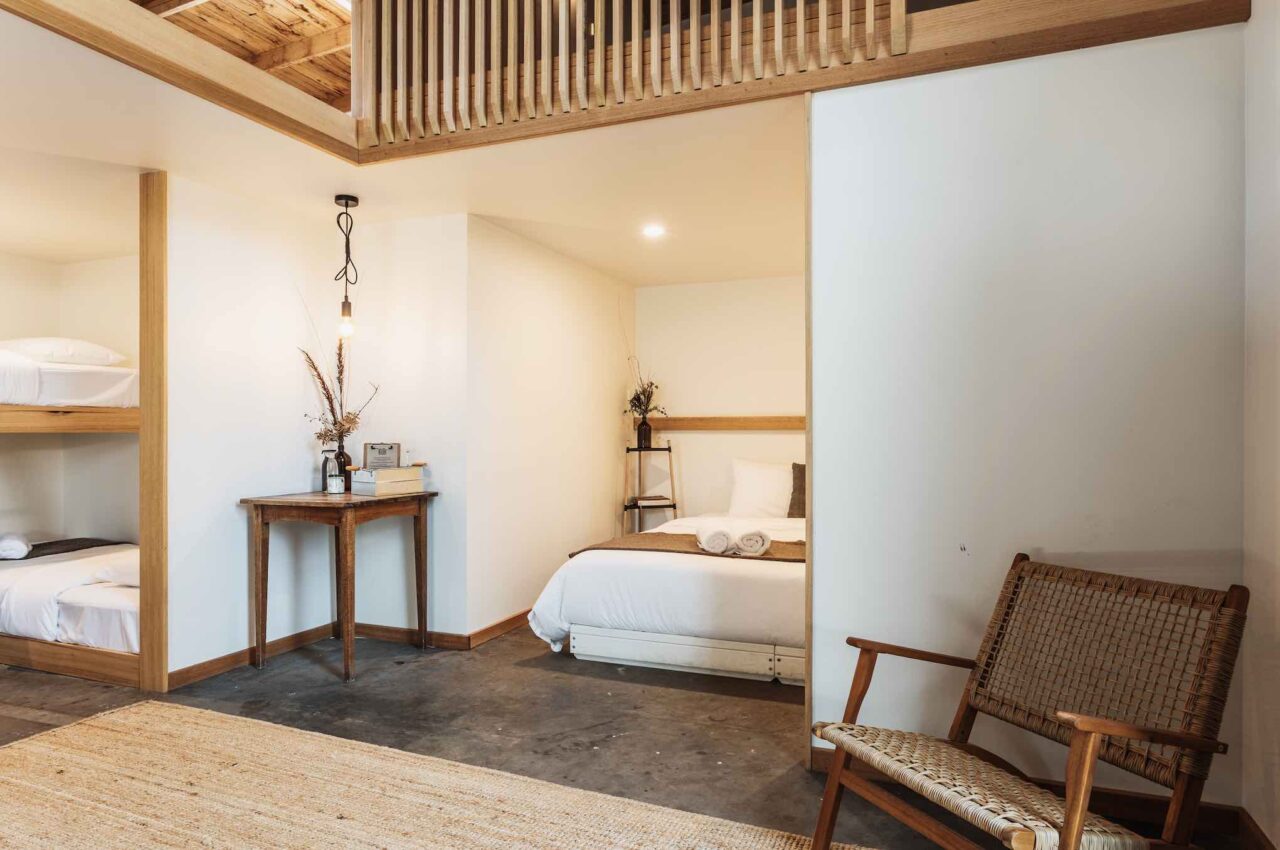 FACILITIES
As an eco retreat, Tom and Anna have taken the environment into account when designing guest facilities. The bathroom is a shared facility, and in every shower there is a watering bucket to encourage guests to collect water for the garden, especially the native flowers planted in and around the area.
The communal kitchen area, built by Tom, is fully equipped with tableware, glassware and gas stoves for multiple uses. There is an honesty platter bar open to all in the kitchen area, as are 'help yourself' items such as pasta, teas, herbs and oils. There is an on-site veggie garden where guests can visit (the vegetables are often found in guest breakfasts, everything on site is utilised).
A games cupboard ensures no guest will ever go board (!) and insect repellent and first aid kits are found nearby too. Every possible consideration has been taken by the founders, to make guest stays that much more comfortable.
An allocated 'Bush Walk' path is also on the property, a good 20 minute descent and ascent into native forestland where wallabies and birds are aplenty.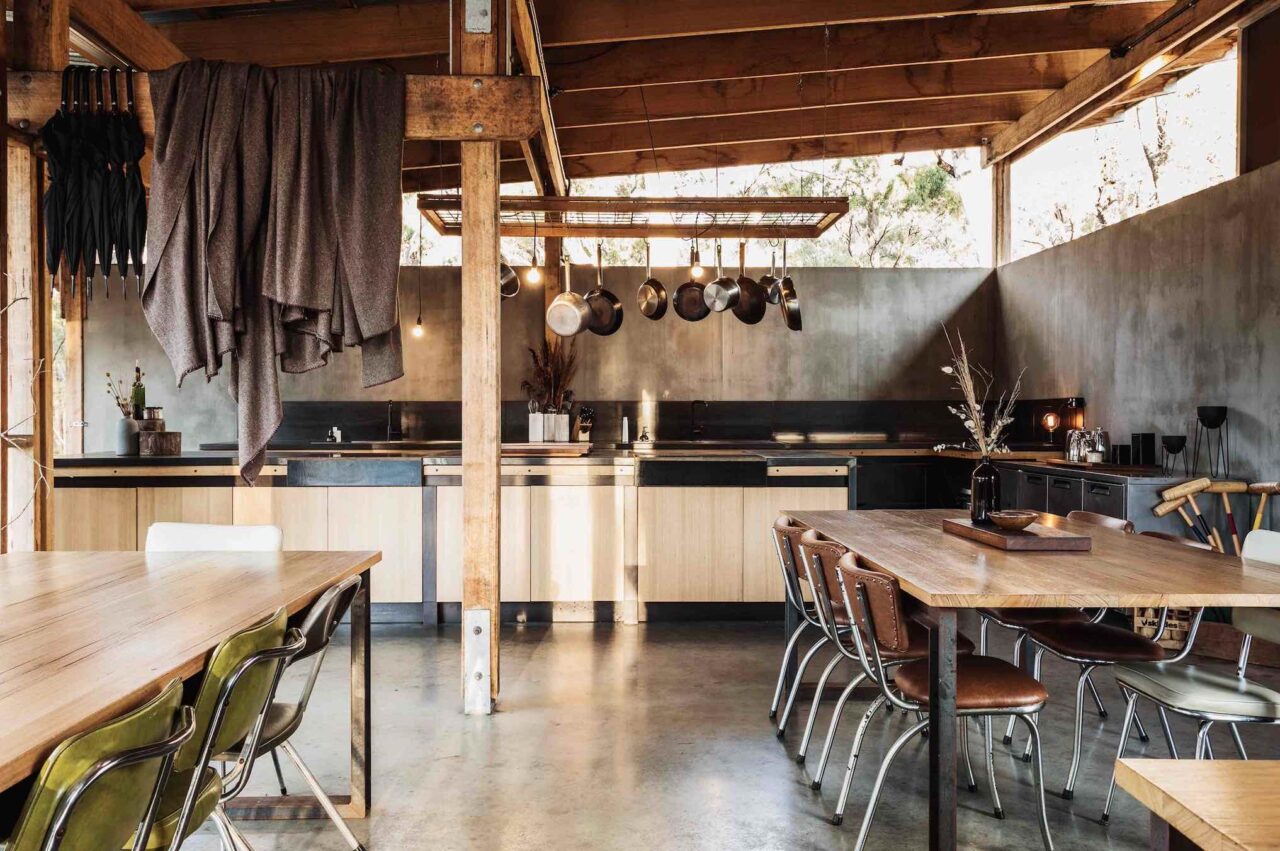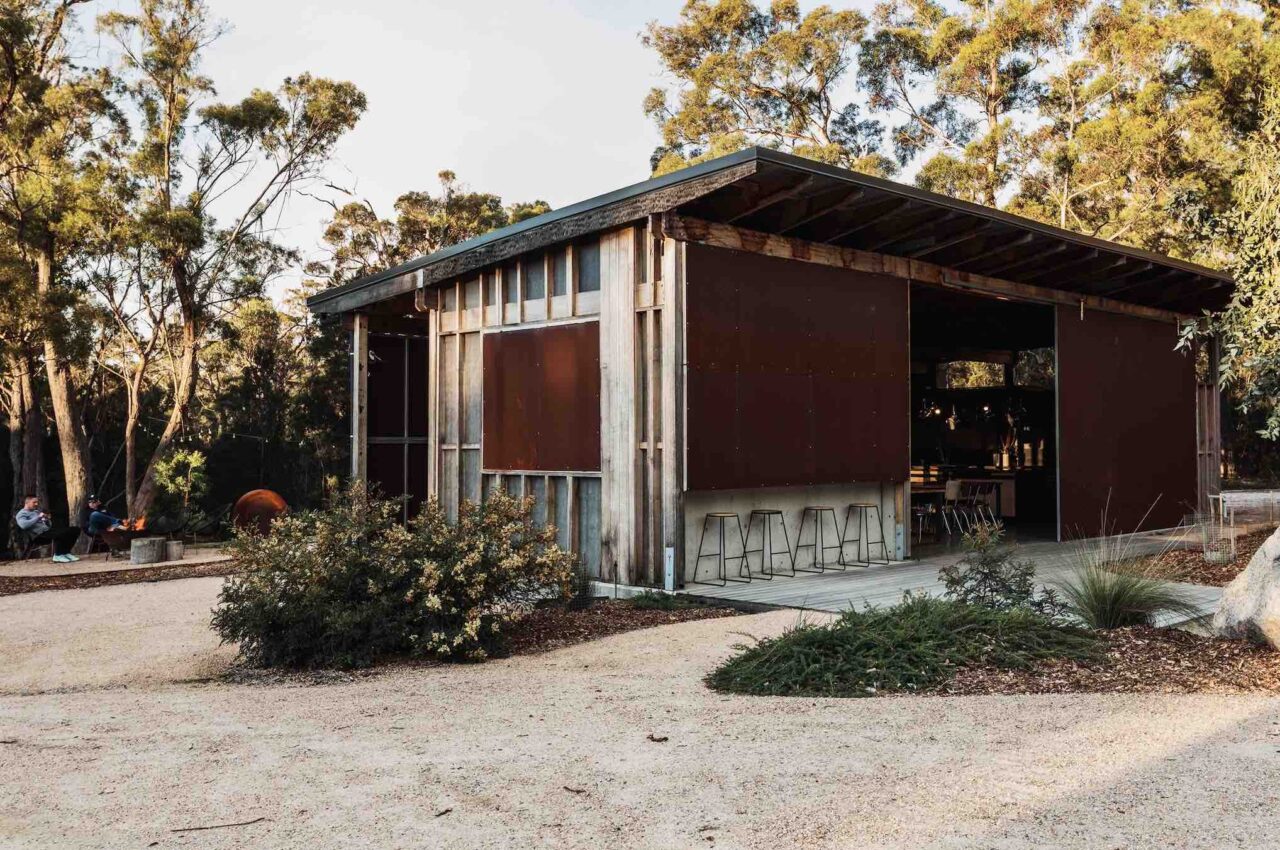 DINNER & BREAKFAST
The best part of the Bush Retreat is that guests are encouraged to bring in their own food, and utilise the facilities available. As mentioned there are gas stoves for multiple guests to cook on at once, and enough sinks to wash all tableware without crowding or bothering other guests. After covid, owner and chef Tom decided to make pre-made meals available in the kitchen's fridge available in the 'honesty bar' section.
The best of Tassie produce is also found here: wine, cheeses, crackers and luxury pasta dishes made by Tom. The food available here is exceptional. Using all local produce, there's a reason why Tasmania offers such great produce.
There is also a breakfast available, with pre-booking the night before, handmade by either Tom or staff. Local eggs, baked beans, a classic Aussie toastie-toastie with pickle, yoghurt with granola and steaming hot coffee are a pleasure when sitting outside on a crisp morning. Served on ceramics made by Anna's father, organic and sculptural in form, we couldn't resist purchasing these for our own home.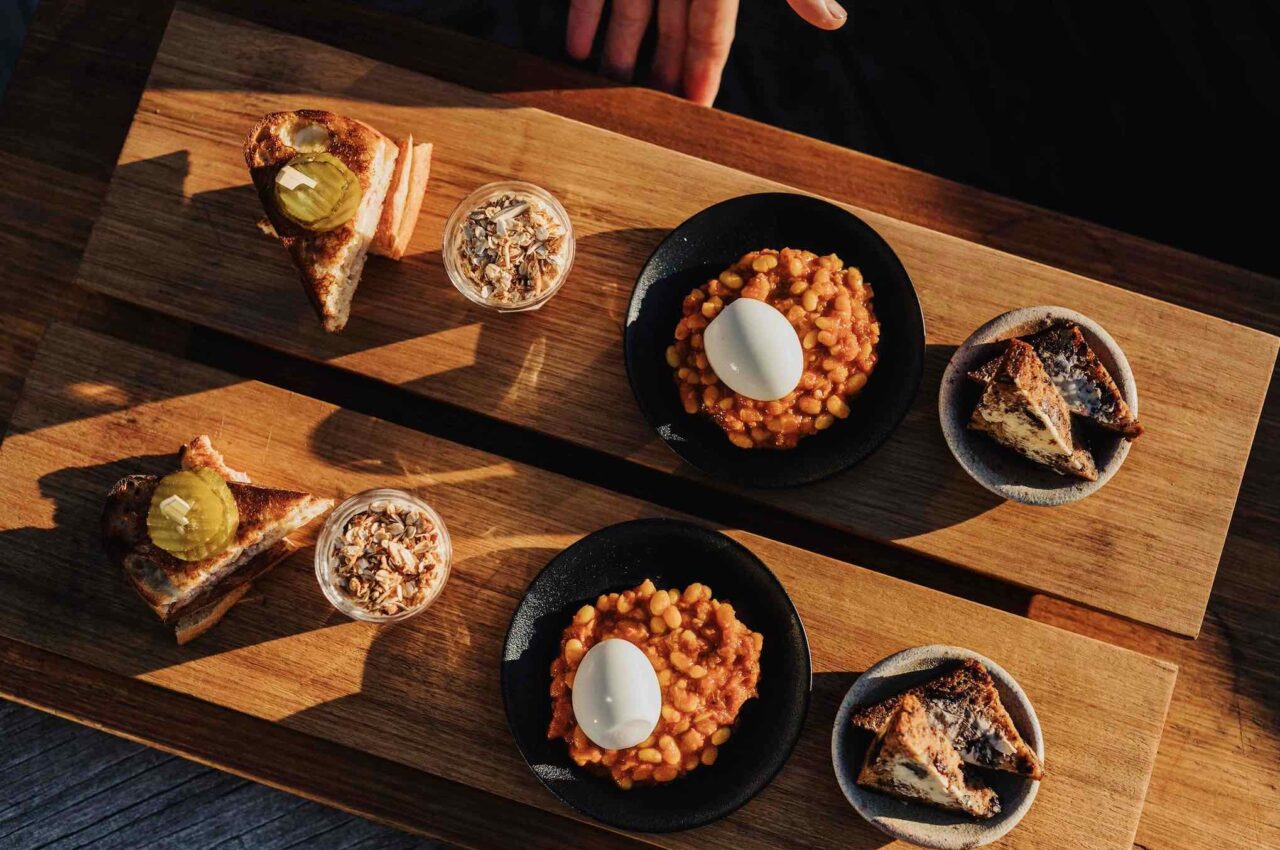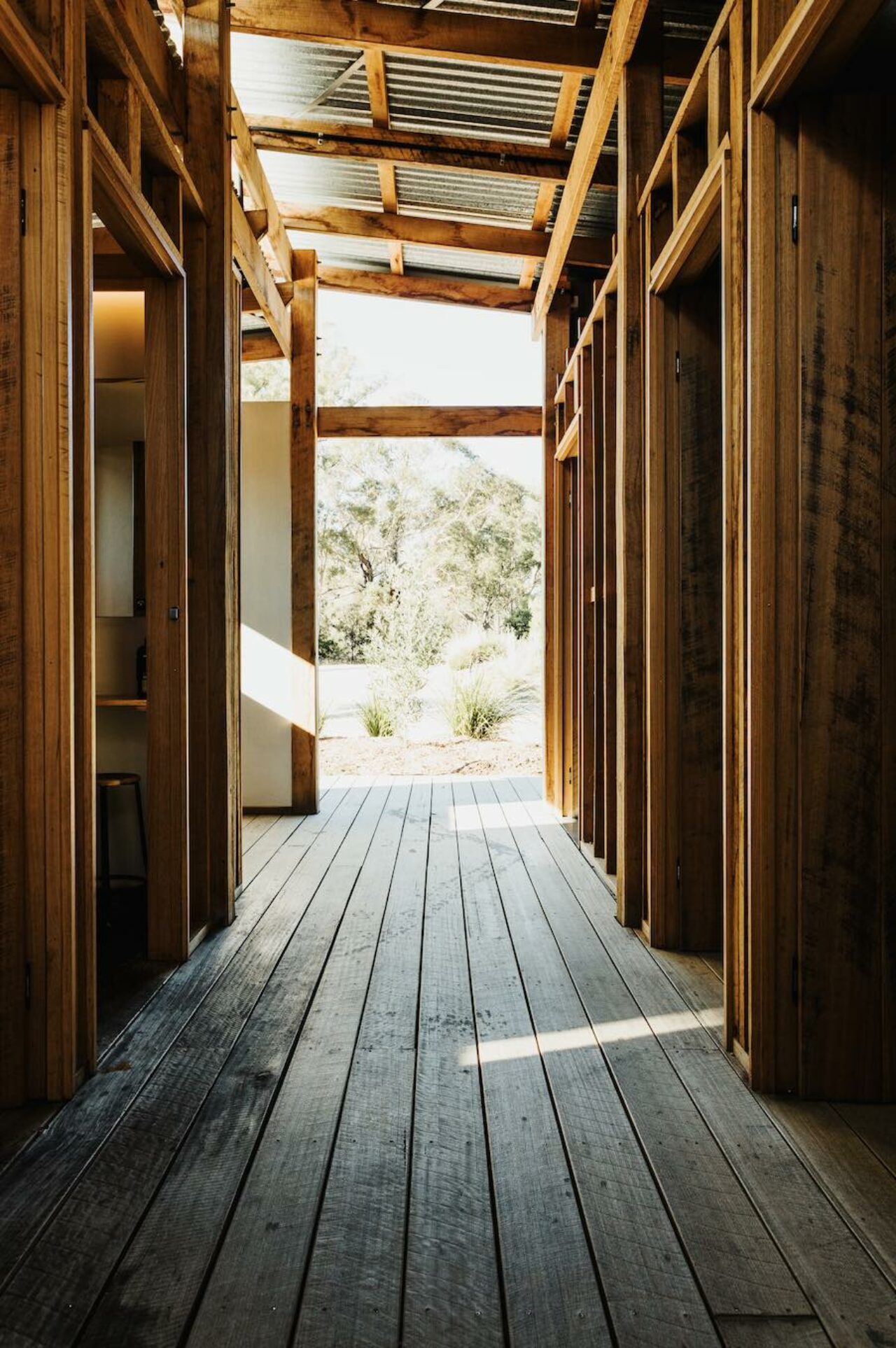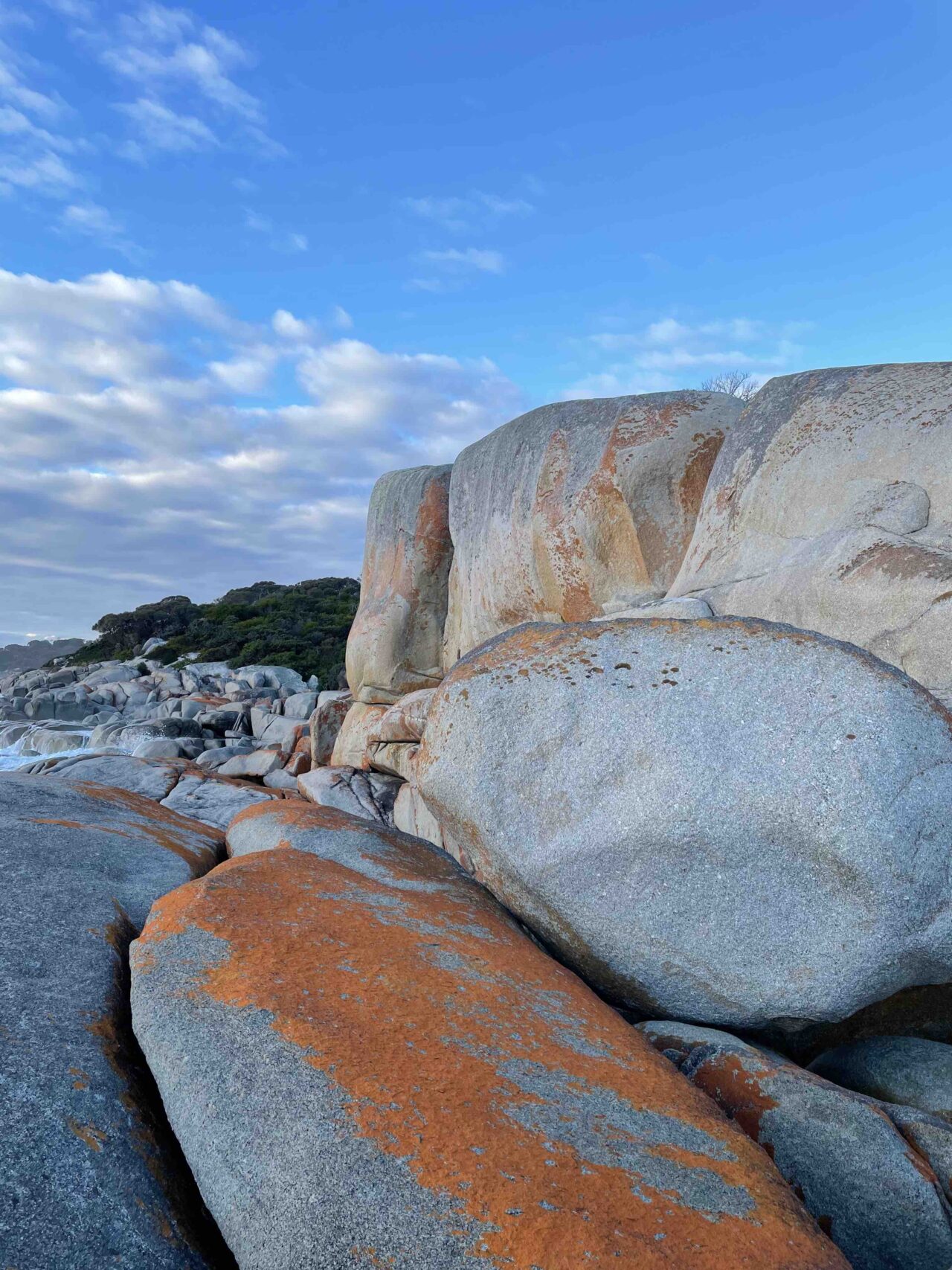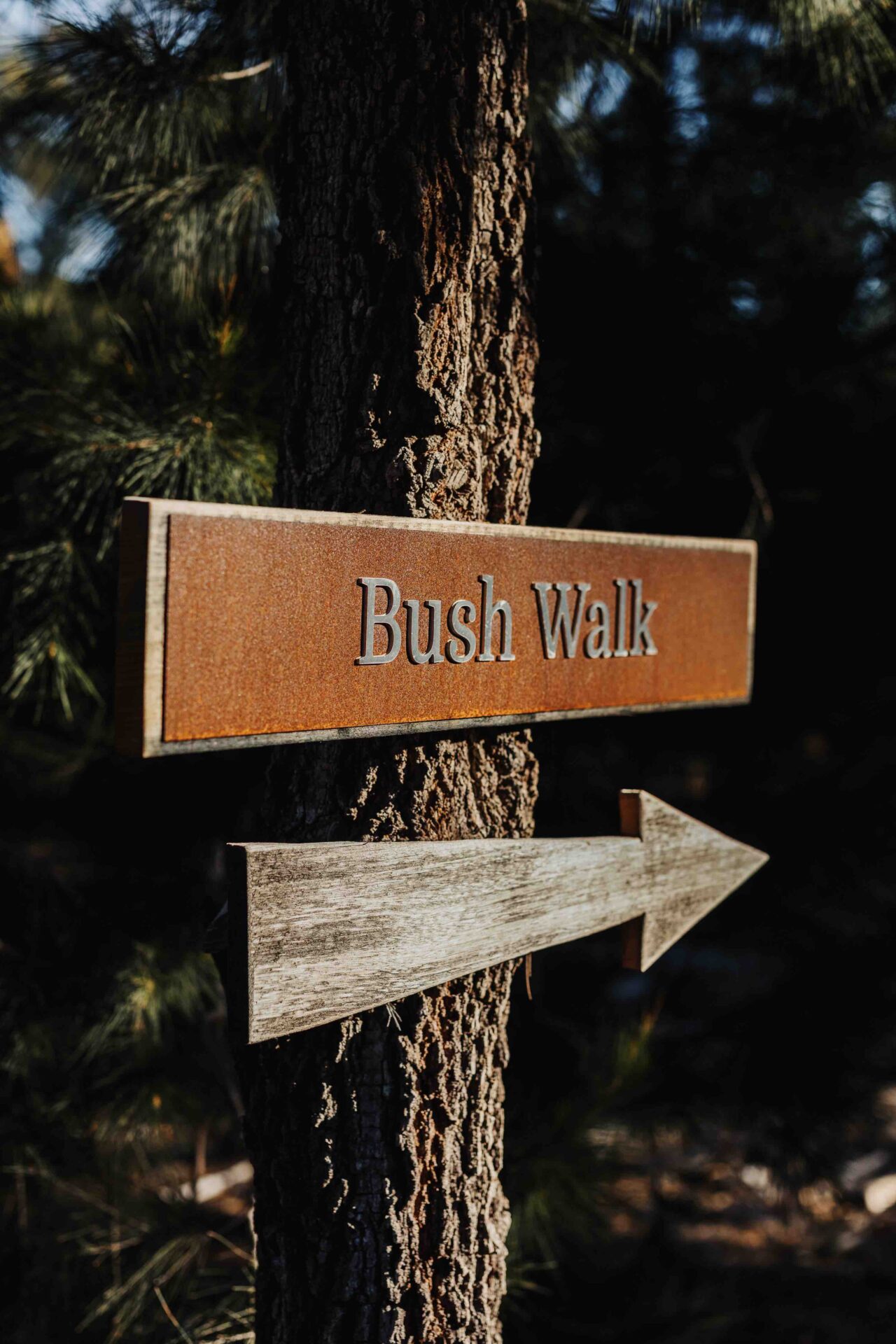 THE VERDICT
With everything considered and connected to Tom and Anna, the feel of authenticity here is real. They've really applied their best ideas in design and construction, which seem effortless. The perfectly-styled tents, the restaurant-worthy pre-made meals and breakfasts are all exceptional … we were blown away.
There is alot to discover on Tasmania's East Coast, ensuring that we will be back to stay at the Bush Retreat on future visits.