SYDNEY MODERN
The SANAA-designed Extension to the Art Gallery of NSW Connects Art, Architecture & Landscape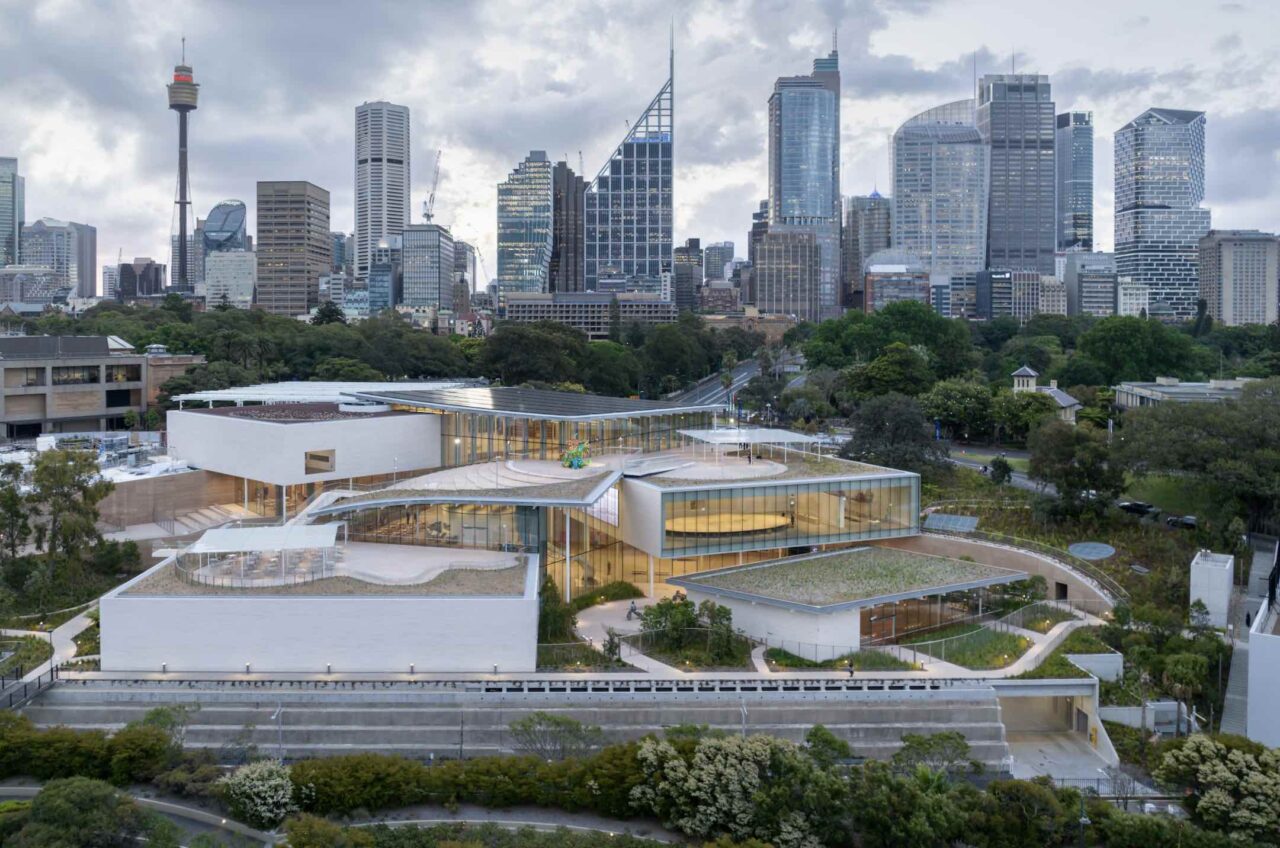 Japanese architecture practice SANAA have designed the newly-opened Sydney Modern Project, an extension to the Art Gallery of New South Wales.
Together with Architectus as executive architect, SANAA, the Pritzker Prize-winning architects have designed the new stand-alone, multi-levelled art museum through a series of rectangular pavilions. Set on Gadigal country, the SMP design extends out into terraced gardens outside.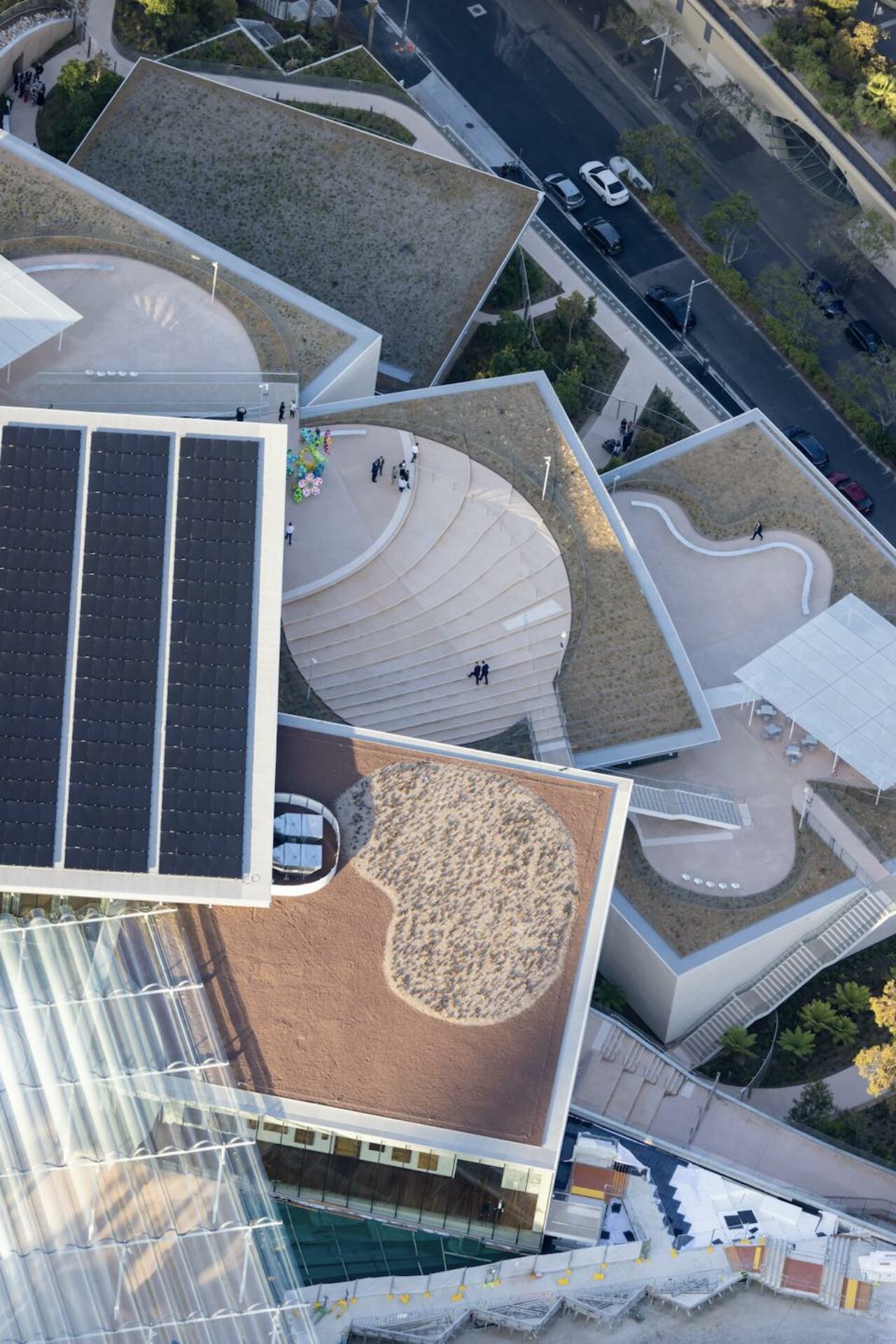 The art museum responds to its context, and champions it.
It's a stand-out building in its own right, striking in its minimalism and vastness, presenting the beauty of SANAA's sensitivity to the purity of materiality. The Japanese studio's signature design identity is easily identifiable throughout the buildings, from architecture to cafe and seating.
The Gallery Shop however was designed by Akin Atelier and Hayden Cox. Developing the initial concept, Akin Atelier then commissioned designer Hayden Cox, who also runs his own surfboard brand Haydenshapes, to develop a unique resin site-specific design. An orange-hued bio-resin structure was the outcome, inspired by SANAA's transparent designs. Cox has been utilising resin in his surfboard sculptures and evolved his work with the material for the Gallery Shop.
Since celebrating its 150th anniversary in 2021, the Art Gallery of New South Wales has introduced the power of art to millions of visitors. Now with the Sydney Modern Project, it expands visitation to 2 million per year, opening the art museum to new demographics and audiences
Receiving the highest rating for sustainable design, the $344 million Sydney Modern Project sets a blueprint for responsible museum design and operations.
The art museum has also introduced a vast collection of Aboriginal and Torres Strait Islander art and culture, presenting pivotal artworks by Lorraine Connelly-Northey, Jonathan Jones and Karla Dickens.
Based on Gadigal country, the area has special significance for the First Peoples who called it home for tens of thousands of years.
With so much to explore on the premises – from galleries to cafe to the very-well curated book and giftstore – Sydney  Modern is a brilliant way to spend a day amongst world-class art and design. To add, SANAA's outdoor seating provides for ideal viewing the multiple outdoor sculptures (by Yahoo Kusama and Francis Pritchard) and the surrounding iconic Sydney cityscape.
Presenting leading Australian and international artists, the Sydney Modern Project brings together art, architecture and landscape to form new thought and experiences, right in the heart of Sydney.