ABOVE THE CLOUDS
Stellar Curation Leads The Way for This Concept Store in Sydney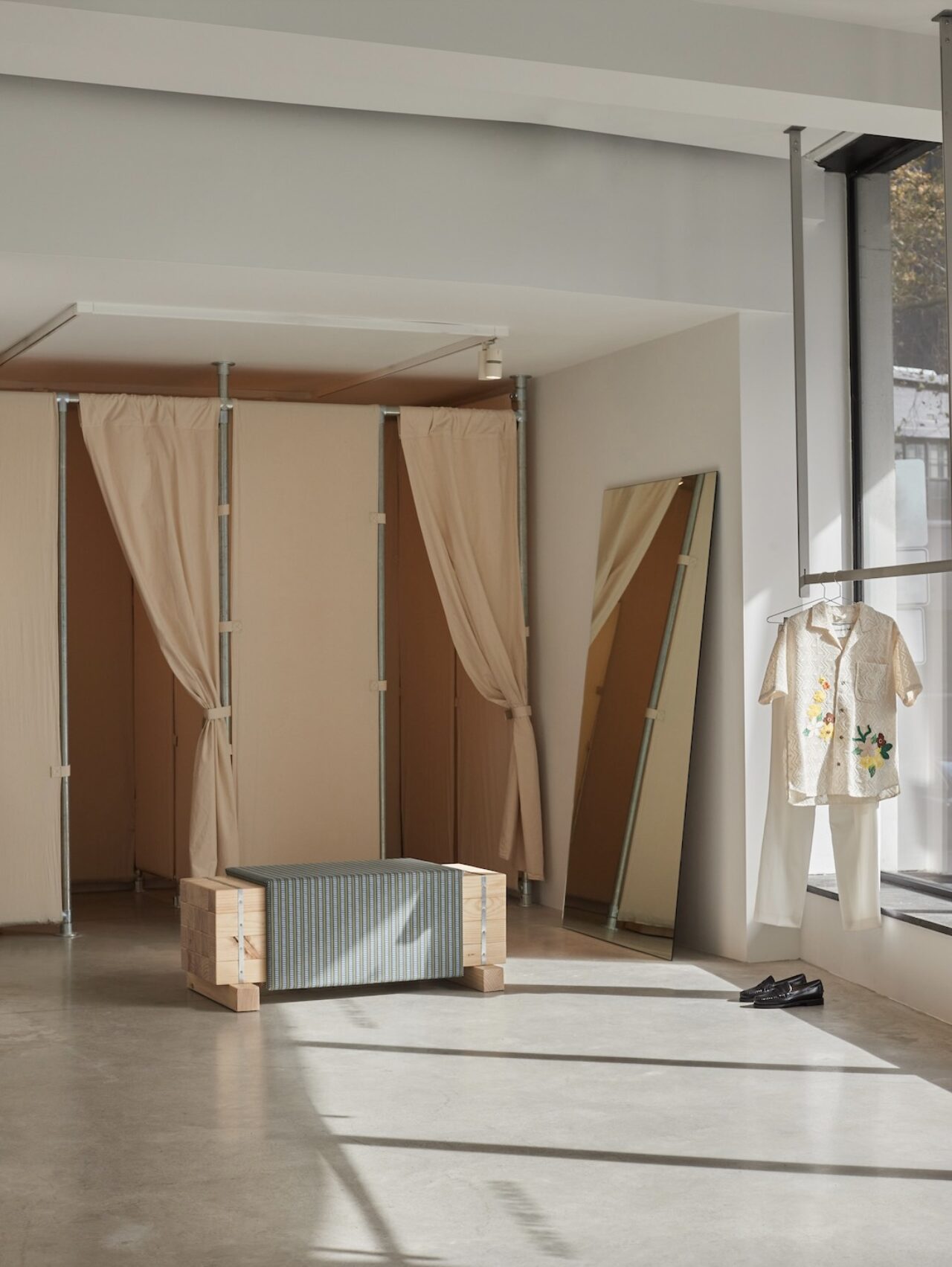 Situated in Surry Hills in its new location on the corner of Crown and Campbell street, Above The Clouds is a retail concept store led by its stellar curation. 
Founded by Dimitri Calligeros in 2010, the store became a platform to recreate the excitement Dimitri felt when he was "running around Harajuku, Daikanyama and Shibuya". Stemming from multiple trips to Japan in his youth, the culture and retail experience there inspired Dimitri to bring that approach to Sydney.
Business partner John Paul Wager joined 5 years later after moving from the UK to Sydney. John Paul cut his chops at clothing store END, a pivotal leader in the growing streetwear scene in the early 2000's for its menswear buying of Japanese and European outerwear brands.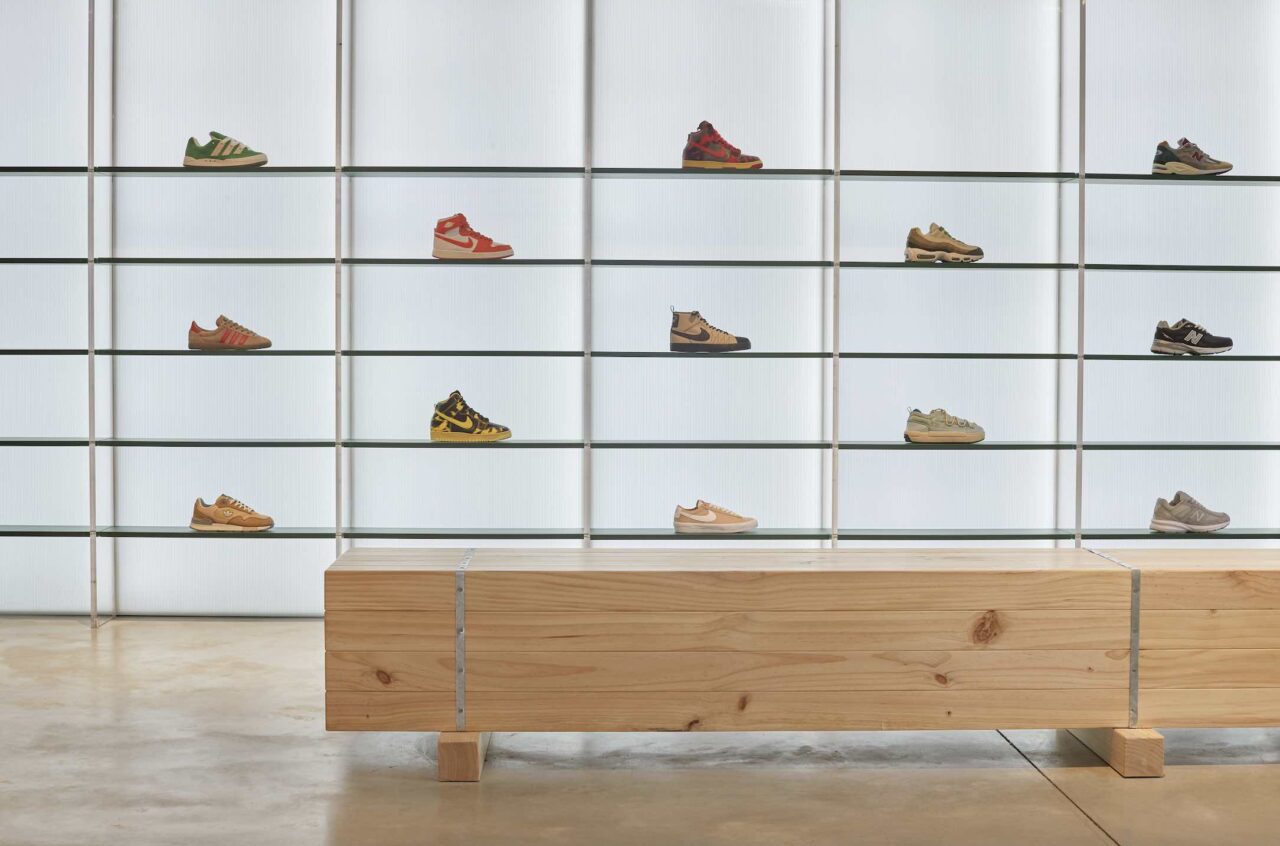 With more than 90 brands in store, the curation at Above The Clouds is next to none. Young and established designers sit alongside one another, the selection is led by design and not gender. Andersson Bell, Casablanca, Story MFG, Awake NY, Kind of Guise, Sunflower, Carhartt, Sporty&Rich, AndWander, Arcteryx, CP Company, Aries, Beams Plus and Gramicci are found alongside lifestyle products from Kinto Japan, 19-69, Satta, Cremate and Porter Japan.
Inside, an eight-metre long sneaker wall featuring a key selections from Nike (ISPA, ACG…), New Balance and Adidas and highly-sought after Asics collaborations (such as DenimTears and Kiko Kostadinov), ensuring that there is something for everyone. Their size range is fitting for both men and women, with stock linked to their online store, offering even more availability. The store hosts a global mix of designers and their ideas; from London to NYC, LA, Tokyo, Seoul and beyond – it's a mini department store of sorts.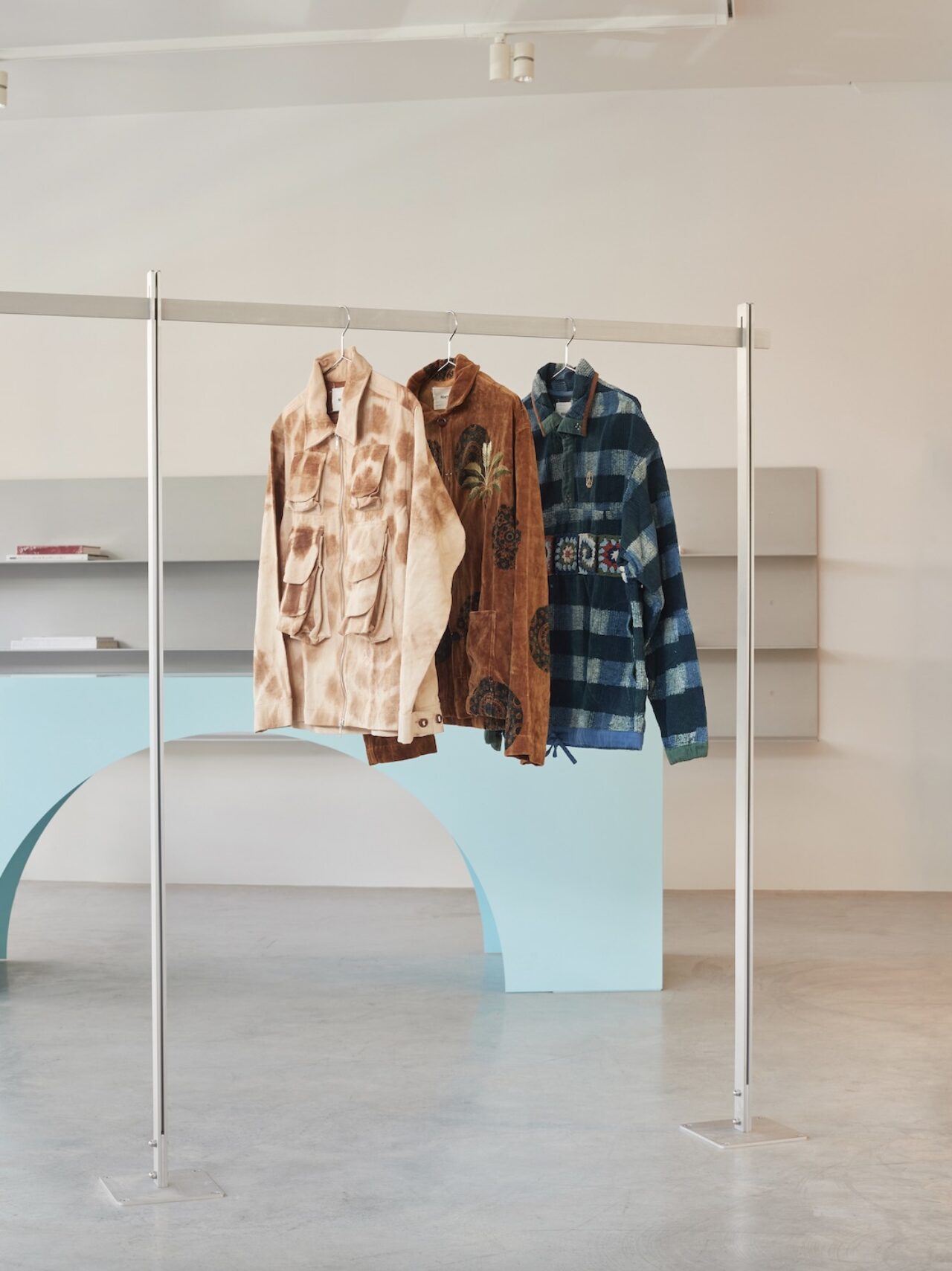 Set over 2 floors, Above The Cloud's new store has been designed by Australian design studio, Pattern Studio. With over 220sqm of floor space, there's room to explore designers and products at ease. A considered approach to the corner location has been taken, ensuring to design the luxury of space into the overall design: nothing unnecessary to the shopping experience has been designed in. 
Industrial materials such as stainless steel, glass, pine and MDF have been intelligently utilised for the interior design, ensuring a natural, subtle colour palette doesn't distract from the product offering in the store. These materials have been symmetrically designed into the space, with steel and MDF shelving perfectly aligned with stacked pine and galvanised strap seating. Pattern Studio's intention was to consider Above The Clouds' loyal community, together with the store's growing sophistication in buying and high-end brands. Design highlights such as the Flos 'Gatto' Table Lamp are found within the interiors, but it is the custom furniture by Pattern Studio (seating and shelving) that really creates the new Above The Clouds experience.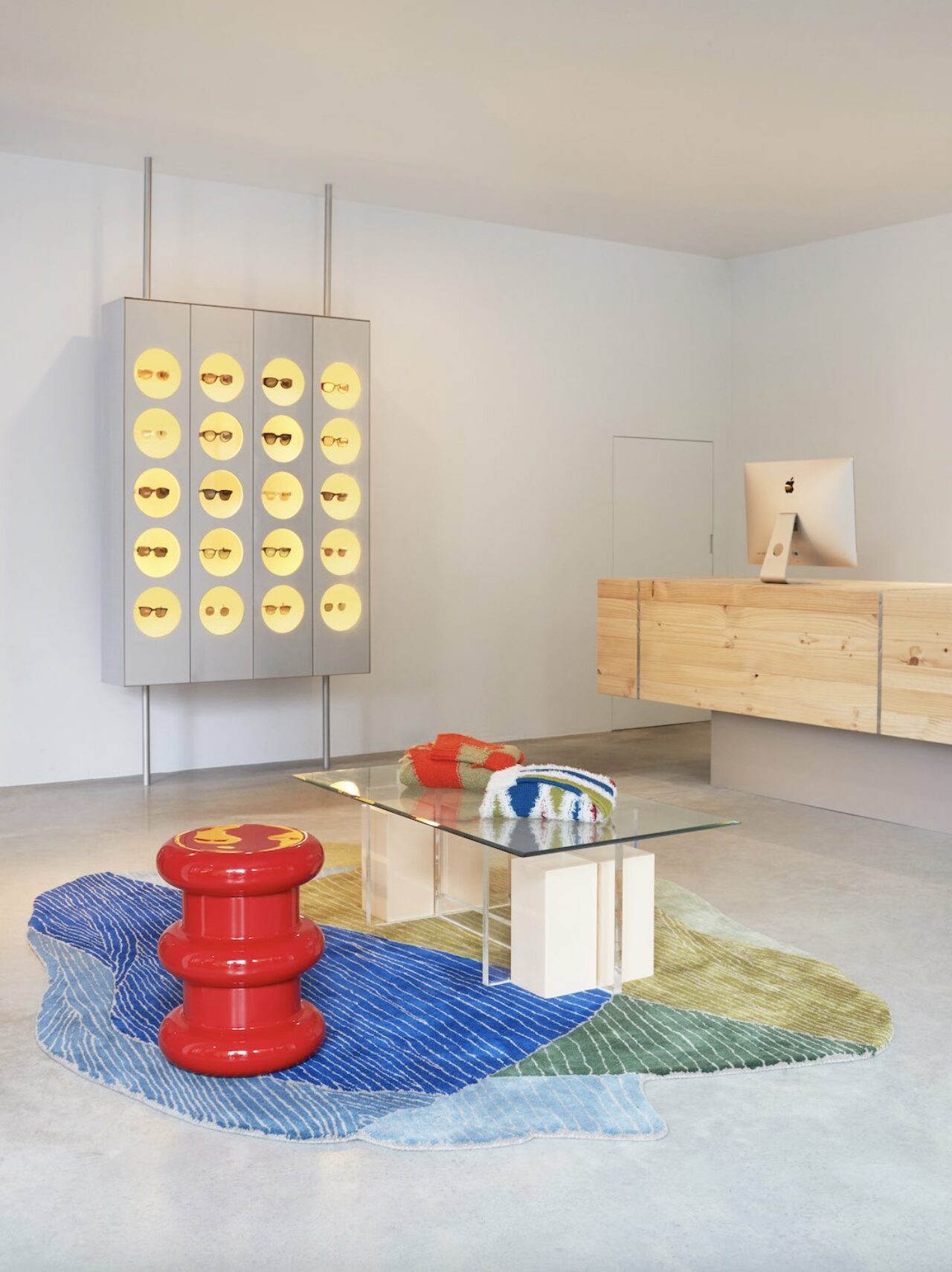 The hilly, green area of Surrey Hills is an ideal location for the store, and a must-visit whilst in Sydney. Champ Editor-in-Chief Monique Kawecki speaks to Dimitri and John Paul about the new store and their continued vision within the ever-changing retail landscape. 
CHAMP: Dimitri, you first founded ATC over a decade ago, please tell us about why you wanted to open a fashion and lifestyle store in Sydney?
DIMITRI CALLIGEROS: I was fortunate enough to travel to Japan quite regularly when I was younger, so from the early days of experiencing such a contrast in culture and environment to Sydney, I was inspired massively by the retail experience and diversity in brands offered in Japan. Studying fashion design at college, I finished with an understanding of the industry, so opening a store seemed to be a gateway to working with the brands that inspired me, so whether it was footwear or apparel, Above The Clouds became a platform that allowed me to recreate the excitement I felt when running around Harajuku, Daikanyama and Shibuya.
How did you first shape your buying and curation of brands in the store?
DC: To be honest, at the very start it was a bit of a hustle. Opening a new store with no contacts, limited funds, and no investment, it was about getting whatever brand was willing to work with me and making the most of it. Obviously, there was a need to curate something that I was interested in, and that would resonate with consumers, but I knew it was a long-term play and not something that could be rushed. Keeping in mind, back in 2010, 'streetwear' was still somewhat of a subculture, so it allowed me to start small with a very limited selection but ride the wave of global trends in this space.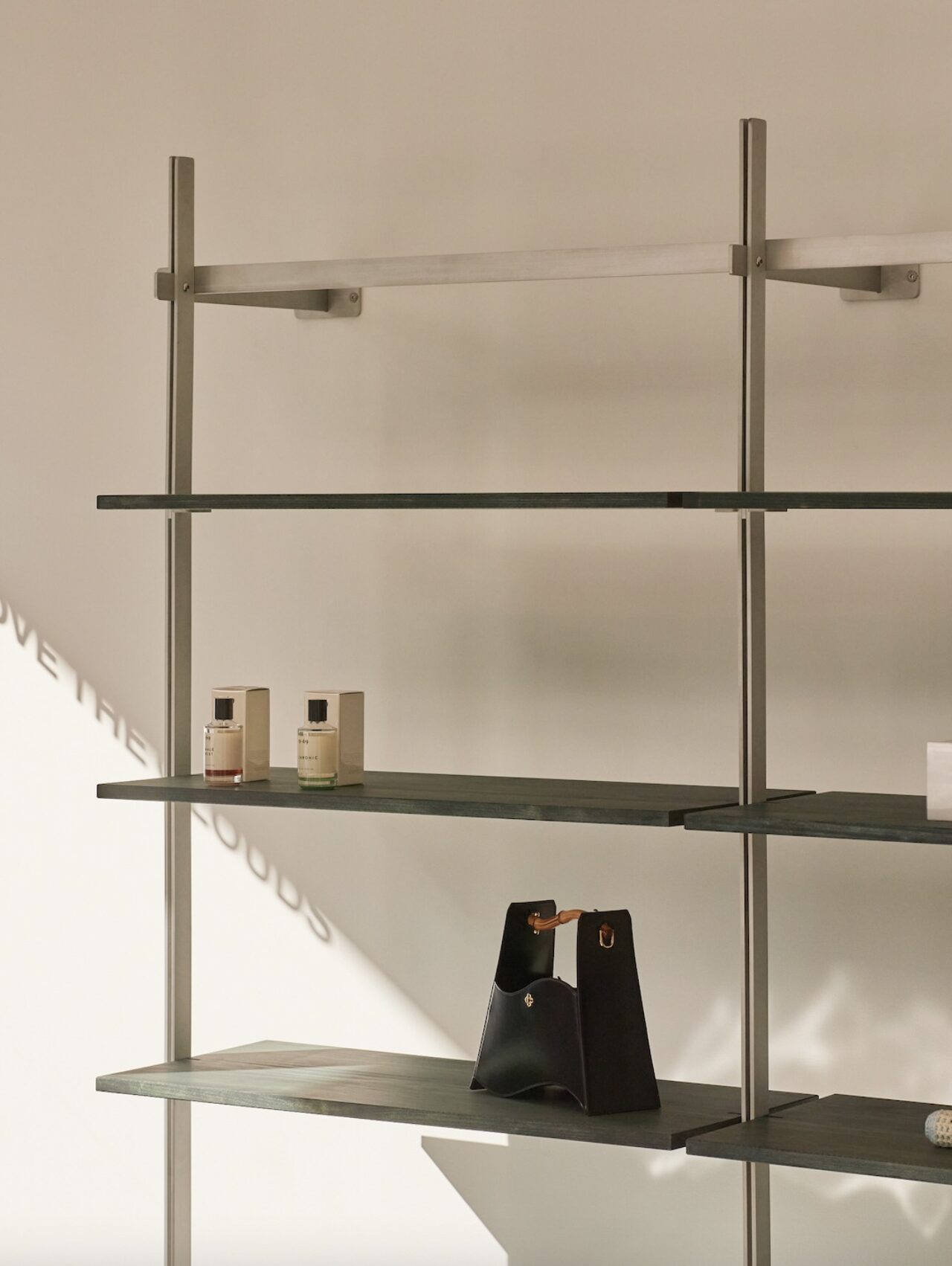 There's a great selection of designs that are ultimately unisex, although the buy is primarily menswear. Can you tell us more about this approach?
DC: From the beginning I've found that our female customer is always willing to buy into menswear apparel and footwear where possible. So as our brand list has evolved, I've always kept this in mind, as it's allowed for a more inclusive unisex lens to be placed over our buying and the selection of products we introduce in-store and online.
JP, you bring a different set of skills to your partnership. Can you tell us more about your background, your beginnings working with END clothing, and your creative studio?
JOHN PAUL WAGER: I originally trained as an architect in the UK, but when the GFC hit, the office I was working at closed, so I jumped into working at End and got into eCommerce. I was lucky to be involved during the early days when they weren't the size they are now, so experienced everything from working on the floor to doing PR and content. Moving to Sydney in 2011 I got a job in an advertising agency before starting my own agency in 2015. I met Dim when he was looking to develop a new website and having finished that job, we kept in touch and later became partners. Running the agency at the same time as working with Dim, we quickly realized our strengths and trusted each other to develop different roles in the business. Dim looks after buying and logistics, whereas I manage eCommerce and art direction.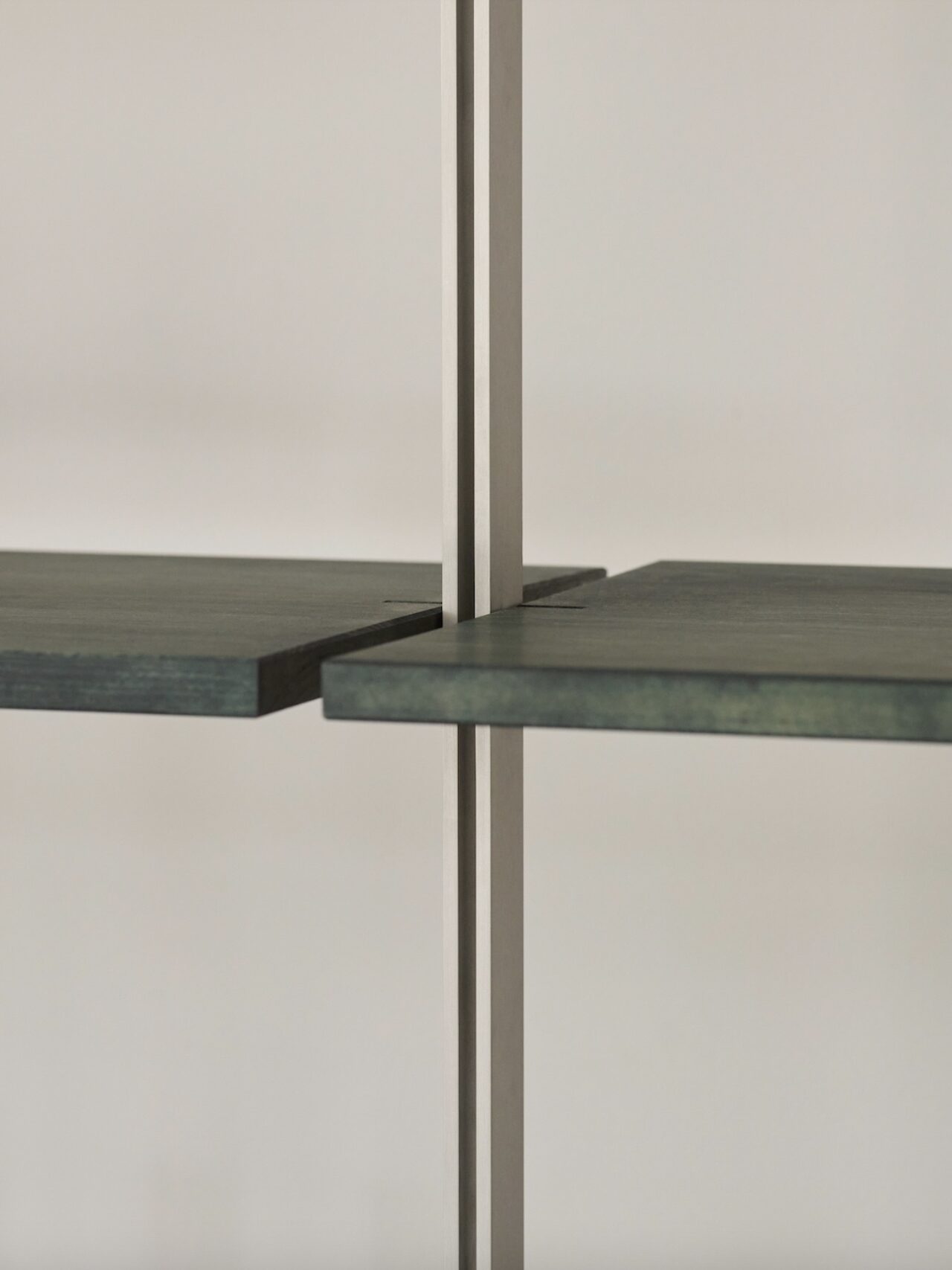 How do you approach buying for the store? Also, how can new brands reach you or get your attention?
DC: Over the years we've developed a pretty eclectic mix of brands and customers, and whilst this can sometimes be difficult to manage, it's also been our primary point of difference. Trends, tastes, and interests change, but this also ensures diversity in our buys meaning we can cater for a mix of audiences young and old, male or female. That's what makes it interesting. In terms of new brands reaching us or getting our attention, both JP, myself and the wider team are consumers, and are always inspired by a range of brands and boutiques around the world. We all have very different tastes but collectively this allows us to research and develop a unique but bizarrely cohesive brand mix.
You're quite particular about which brands you collaborate with. You've got some new partnerships in the pipeline, can you tell us more?
JP: After two collaborations with Asics, and one with Monokel Eyewear, we've been overwhelmed by the response and positivity shown towards them both locally and globally. This has given us confidence to pursue more, but we probably can't share too much information right now. Keep an eye out for another two collaborations this year, and another coming in 2023.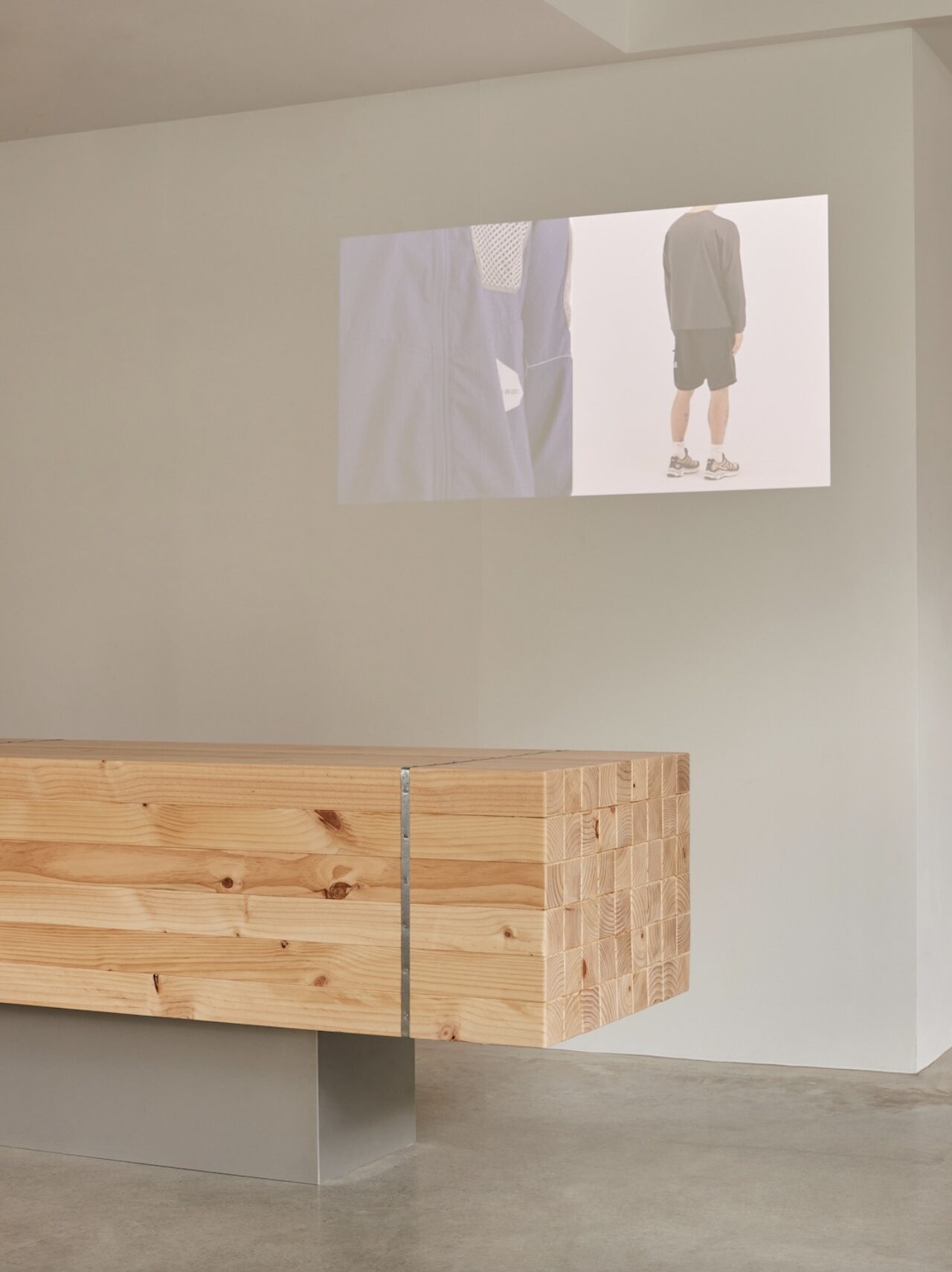 ATC has just moved into a bigger and brighter store in Surry Hills designed by Pattern Studio, what are your next plans for ATC? 
JP: About five years ago we sat across from the new store eating a pizza and said how good it would be as a retail space; so having just made that happen, it makes my head hurt to be thinking about another store. That said, the response from the local community and customers visiting from further afield has been overwhelming and is inspiring to say the least. For now, our focus is on developing a unique retail experience, so whether it is online or in-store, we want to create an evolving environment that is unique and memorable for all that shop with us.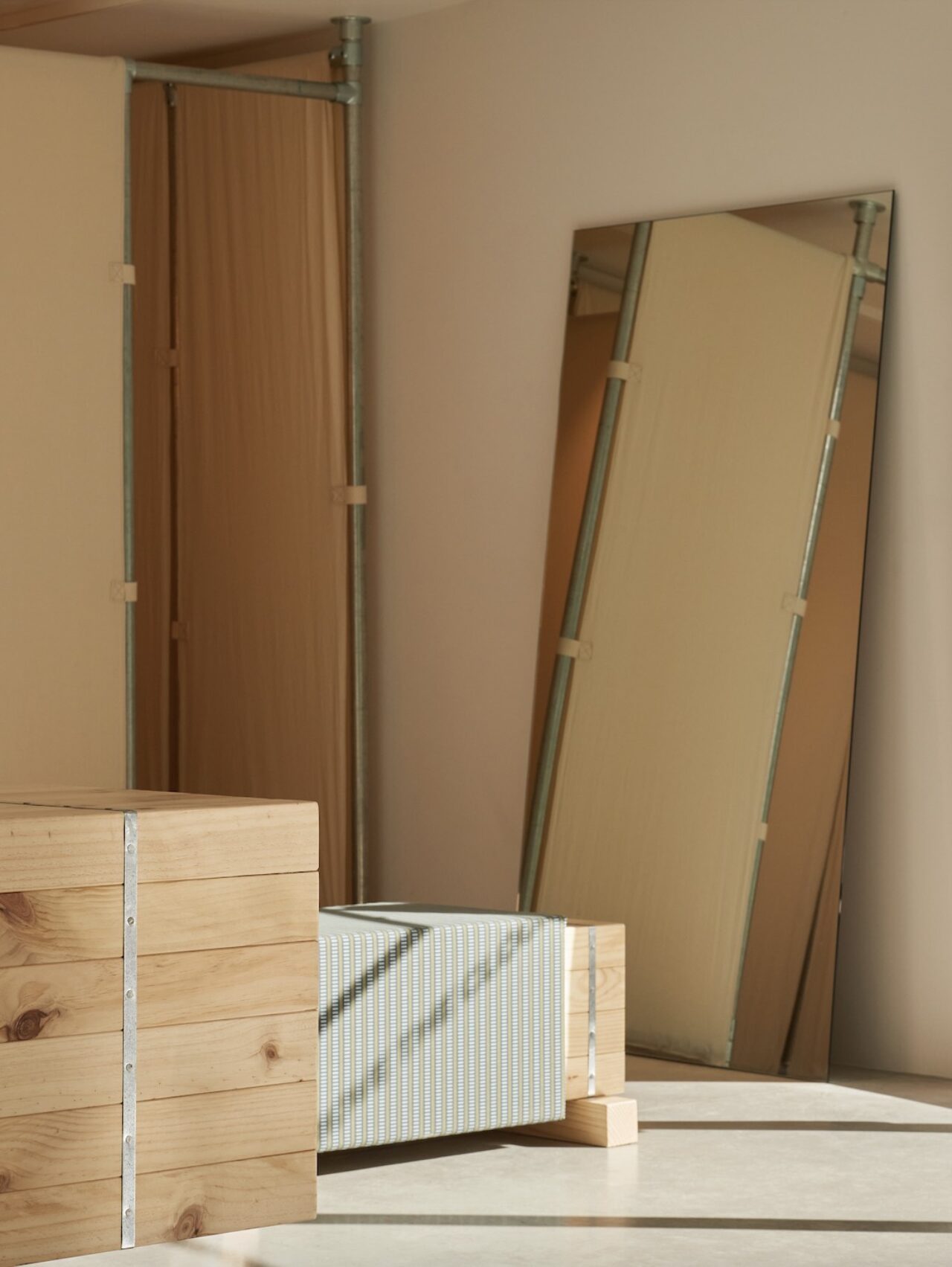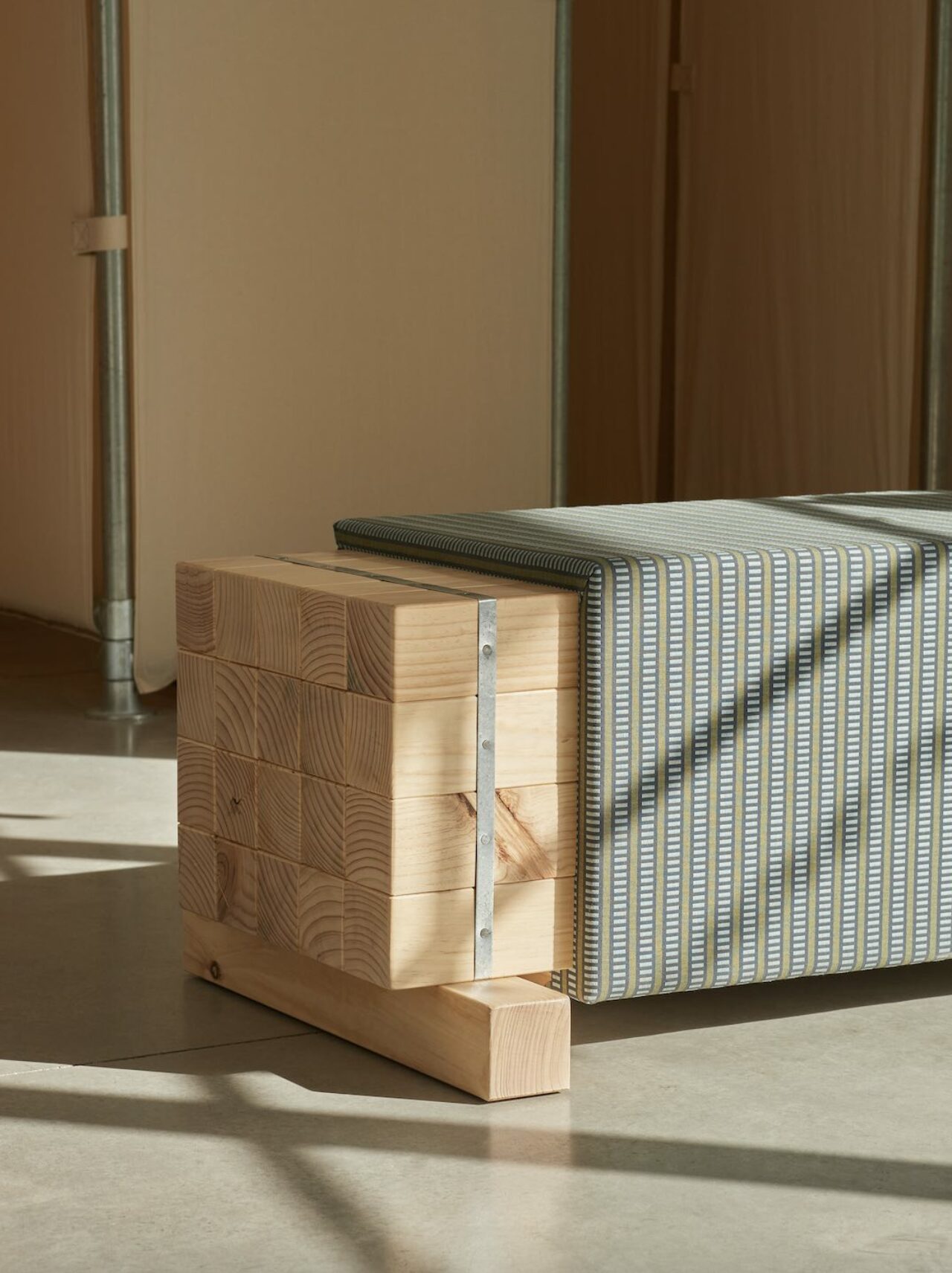 Images: Traianos Pakioufakis