Pt. Leo Estate
International Art, Elegant Winemaking and a Two-Hatted Restaurant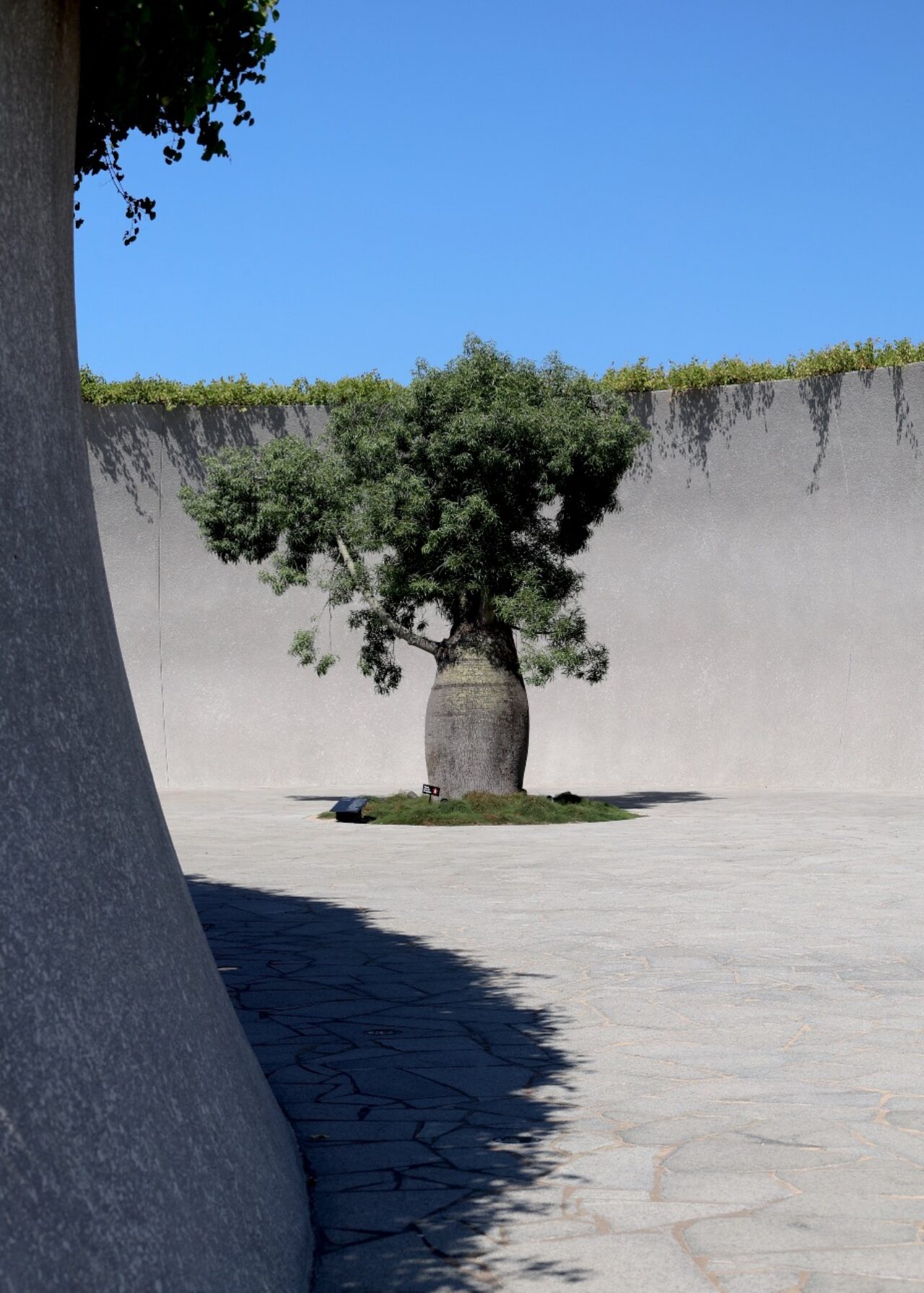 Combining art and wine with the context of the landscape, Pt. Leo Estate is an idyllic pit-stop whilst driving through the Mornington Peninsula. 
Located on the Western side of the Peninsula, the surrounds continue to take one's breath away, starting with Pt. Leo's entranceway. A waved concrete structure is the only indication of the Pt. Leo entranceway, and once guests walk closer toward it, a 70-year-old Queensland King bottle tree sit solely within the wave form to greet guests. Once inside however, the 'art' of commerce is more prevailent, with Pt. Leo's giftstore the first point of contact – the rest is also up the visitor to uncover. 
On the premises there are 3 restaurants, a Mediteranean-style restaurant open only on weekends, the casual Pt. Leo restaurant (bookings still required) and the two-hatted restaurant Laura, the most revered. The outside patio is a perfect place to relax and enjoy the Pt. Leo Estate wines, with the Cellar Door flight a casual and informative way to learn about the Estate's winemaking history. Here Pinot Gris, Chardonnay and Pinot Noir all grow exceptionally well. 
Pt. Leo is another example of the ingrained interest to elevate what is already event present with a great selection of art. Presented in their very own site-specific sculpture park, both Australian artists and major international artists are present (there is a $10 entry fee into the park). KAWS, George Rickey, Tony Cragg, Inge King, Boaz Vaadia, Tomnakatsu Matsuyama, Barry Flanagan, Julian Opie, Bruce Armstrong and Lenton Parr are exhibited. They're part of the Pt. Leo Estate's owners collection, with a taste for large scale and well-known artists. 
Set on 330 acres in what is known as one of Victoria's best wine regions, Pt. Leo is owned by property developer John Gandel and family, whom famously own the Chadstone shopping mall. Pt. Leo has been in the family for 31 years, but they only opened it to the public 6 years ago in October 2017. Since, it's hard to imagine such a diverse offering in one place without Pt. Leo.