Peninsula Hot Springs
Natural Wellness a Pilgrimage for Melburnians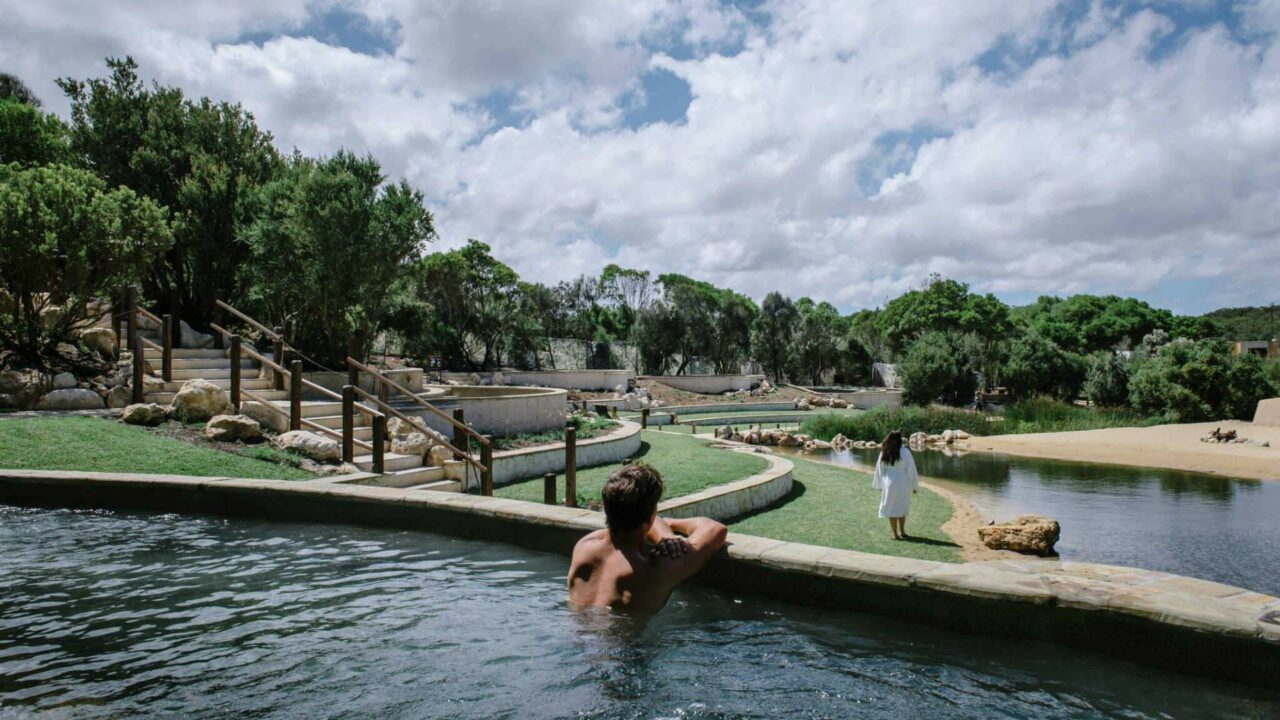 Natural thermal mineral waters flow throughout this area, drawing Melburnians to the Mornington Peninsula when Winter hits.
The hot spring pools are ideal for wellness or a city getaway, nourishing and rejuvenating all whom visit. Over 42 acres of land, the Peninsula Hot Springs offer something for everyone: Turkish steam baths, reflexology walks, an underground sauna, cave pools and private bathing experiences. Signature spa treatments are available too for a 360 holistic experience.
Undergoing a massive $13 million upgrade in recent years, there are new cold plunge pools and seven new hot spring pools available at Peninsula Hot Springs. A bathhouse amphitheatre is also now built in so visitors can not only enjoy the surrounds of the landscape, but scheduled entertainment, too. A new cafe, cultural meeting space has been designed on the premises with consultation made with local Indigenous elders.