Jackalope
A Sleek, Modern Getaway with Vineyards, Fine Dining and an Irresistible Infinity Pool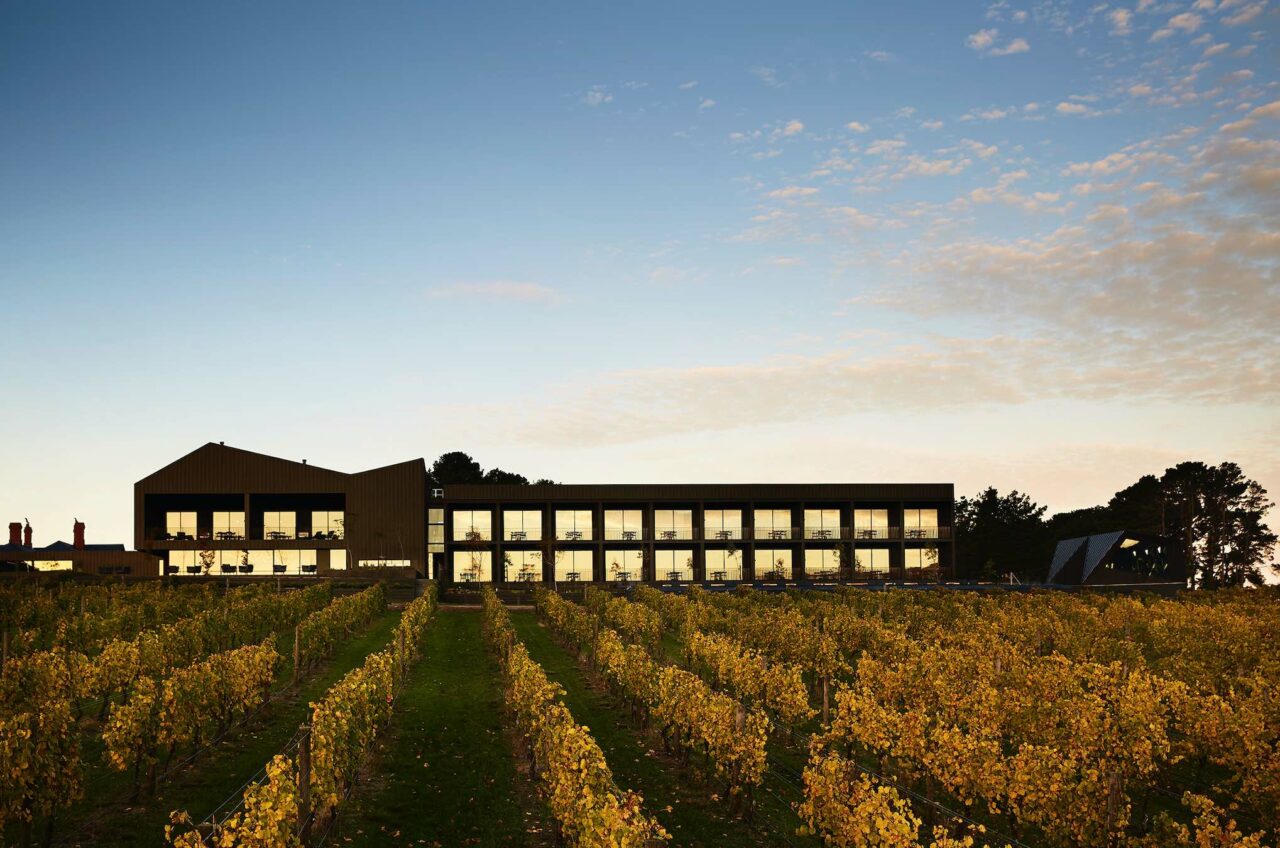 Nestled in one of the Mornington Peninsula's most stunning landscapes, boutique hotel Jackalope has been a highly desired destination since opening in 2017. Situated in Merricks North, on one side, rows of vineyards point toward rolling hills as far as the eye can see, and on the other, vineyards end and the unique Australian flora of eucalypt greens and gold begin.
A property with an incredibly rich heritage, the vineyards were first planted in 1989 but the original homestead – Willow Creek – dates back 144 years. Purchased in 2013 by businessman Louis Li, he commissioned Melbourne-based architecture and interior design studio Carr – led by Sue Carr – to design the destination hotel. Brand identity and place-making has been executed by Melbourne-based Studio Ongarato.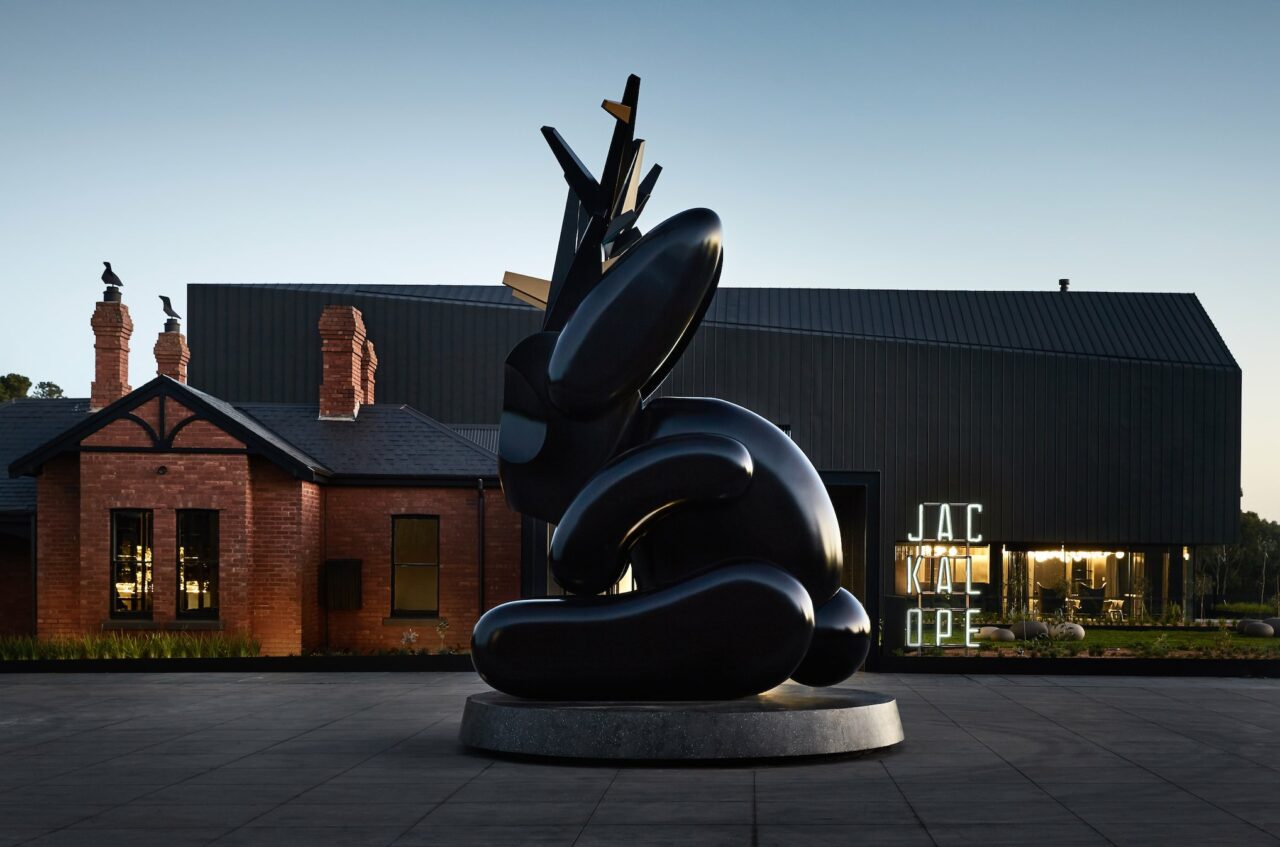 Driving up Balnarring Road, we take a sharp left at a very distinct Jackalope sign, further along the driveway along the vineyard's edge the level of intrigue is heightened as there is no building in sight. Suddenly, the dark facade of the hotel comes into view, a black aluminium rectangular structure that sure enough continues to build up the intrigue.
At the hotel's entrance, a large Jackalope sculpture by artist Emily Floyd greets visitors, its pitch-black tone a running theme in the hotel's colour palette, as do the geometric folds and refined edges, part of the architecture and design. From here, the cellar door is steps away, as are the two restaurant's on the premises: Rare Hare and Doot Doot Doot.
This is businessman Louis Li's first hotel venture, his other businesses include a Melbourne patisserie, the Black Star pastry cake shop. He does have his sights set on a second hotel venture, a Jackalope in the heart of Melbourne, but that has been postponed due to the pandemic (Melburnians will also remember the Rain Room by Random International that Jackalope brought to Melbourne CBD, a temporarily installed immersive artwork visitors are still talking about and which may be making a reappearance this year).
The Jackalope is still very much the go-to destination in the Mornington Peninsula. Receiving notable recognition through a slew of awards and lists since opening over 5 years ago, the renowned boutique hotel offers an all-encompassing experience with its wine, design and dining.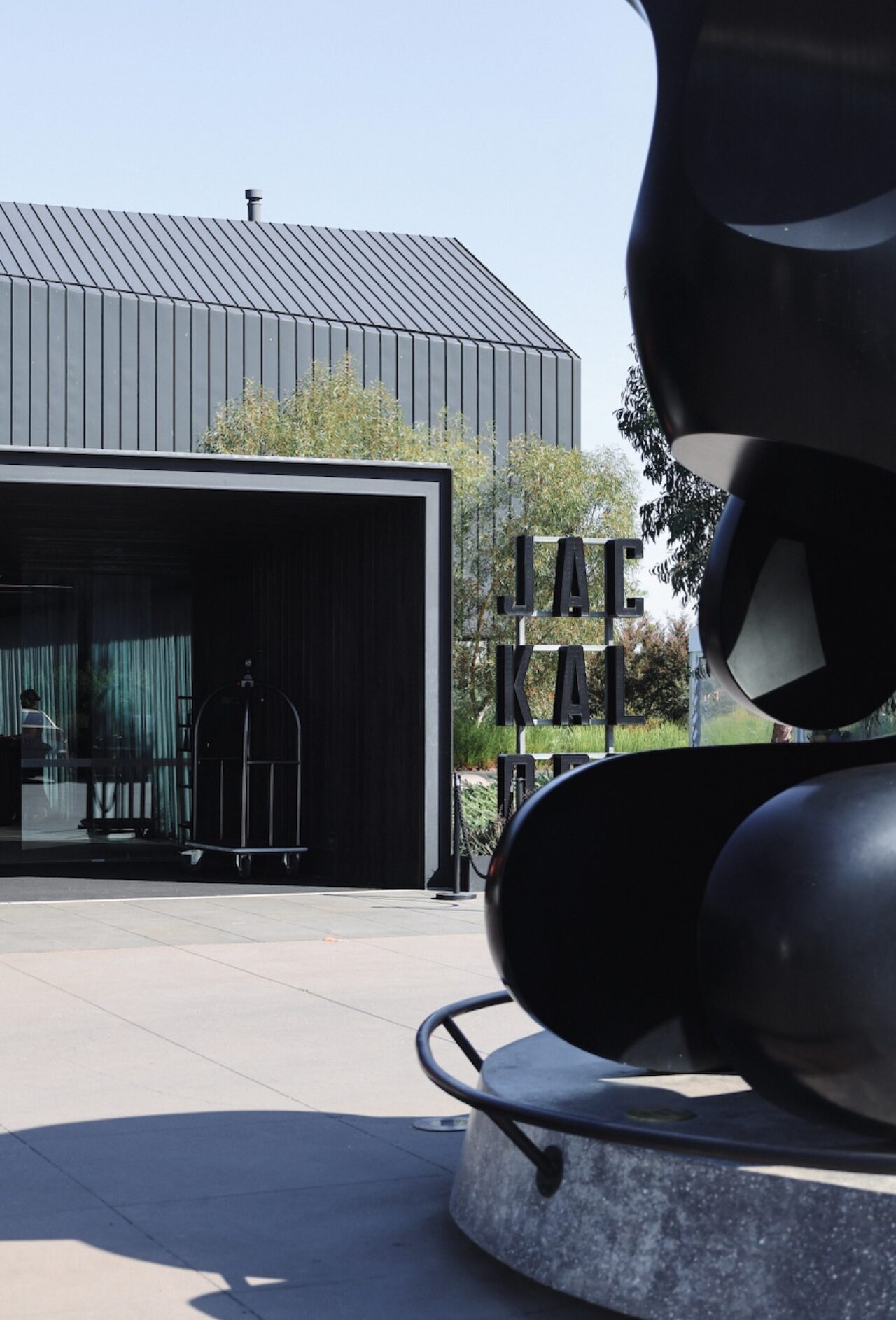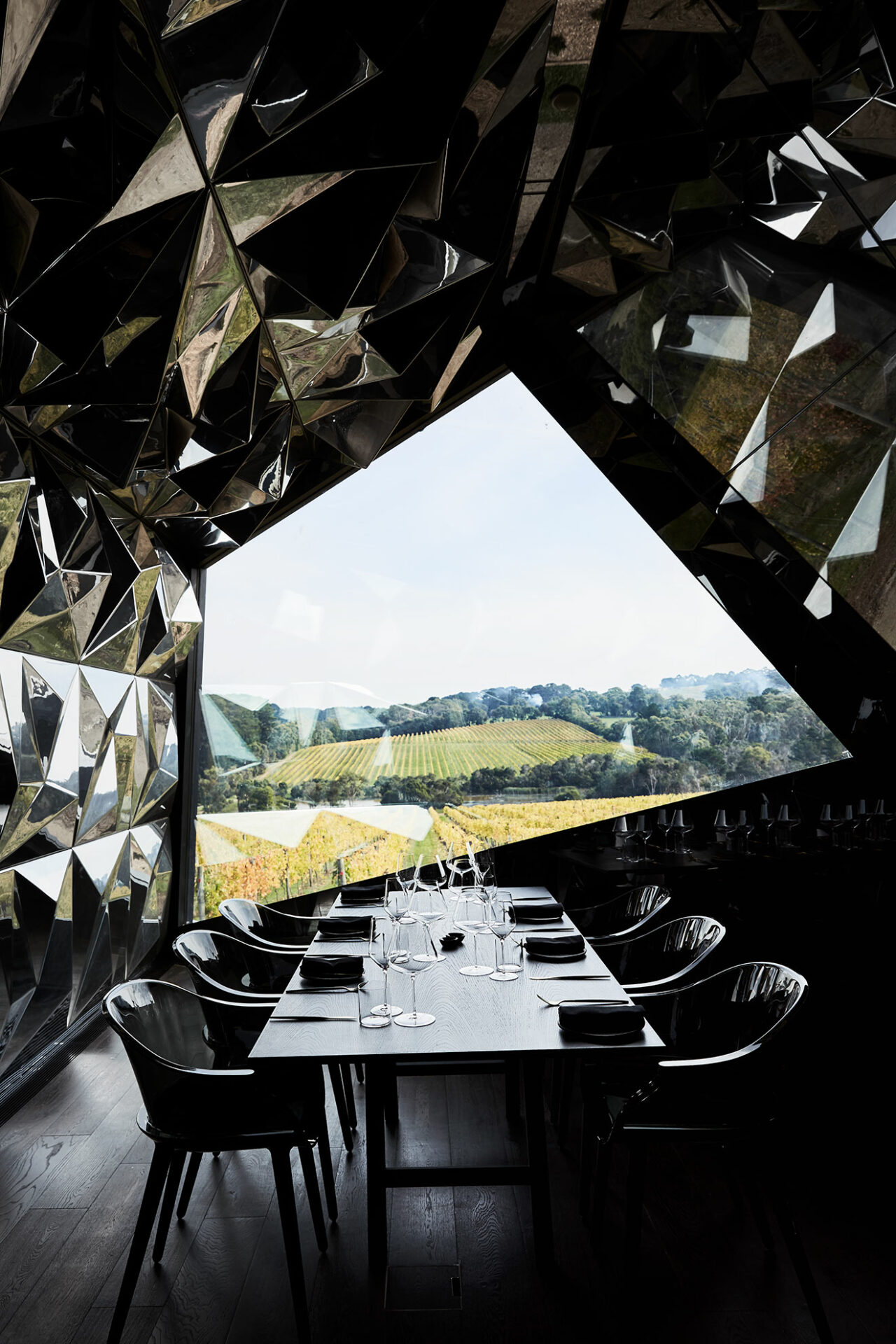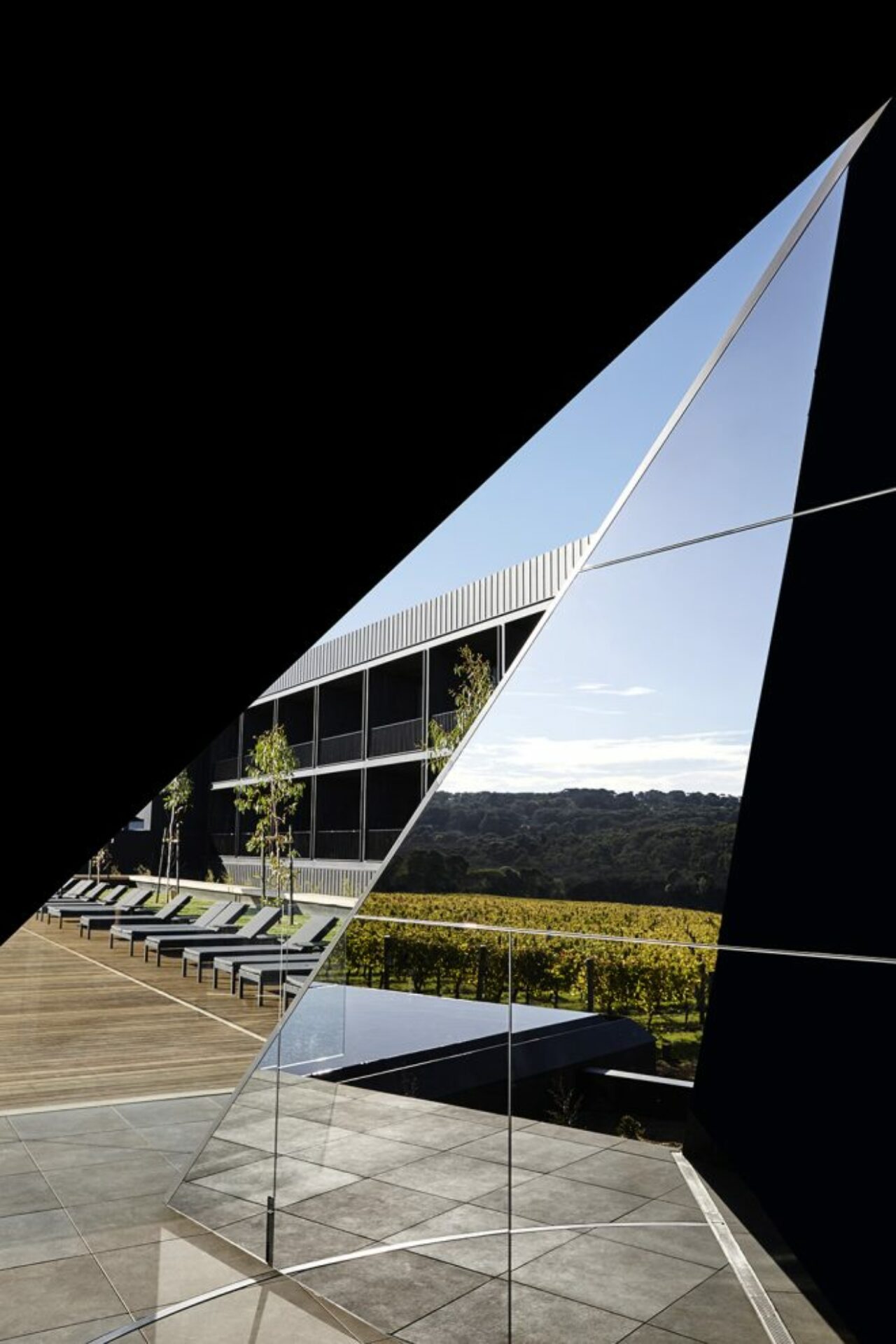 THE ROOMS
The hotel's theme of dark tones connect into the room interiors. Set over two floors, 46 rooms are split into Vineyard or Terrace views, with price reflecting the more premium options within those. There are also 2 'Lairs', the most premium suites, which offer the best of it all. 
We stayed in the Terrace room, the hotel's entry-level offering due to availability, and whilst we were advised the rooms overlooking the pool are a different type of experience, Vineyard rooms overlooking the infinity pool are treated to spectacular sunsets over the rolling hills, and for this moment alone it's worth the extra these rooms cost.
Details are made up in other ways, such as the very well curated design and architecture books placed in each room's reading area, Hunter Lab amenities and the double rain shower for two people to enjoy at the same time. The small, but well-curated mini bar is complimentary and included in the room's rate. There's also a bottomless 'popcorn service' for guests to have their own in-room cinema experience, just by calling up reception, ordering the freshly-made popcorn which arrives in a custom Jackalope popcorn box (they make the popcorn perfect, too).
Breakfast is included in hotel bookings, and its a quiet star of the show. There is a buffet style breakfast area with immaculate fruits, pastries, juices and gluten-free granolas, in addition to an à la carte menu (included) which was surprisingly creative and diverse. The menu ranges from classic ('fried mortadella burger' with a brioche bun) to the ingenious ('forest of mushrooms' which is array of the most well-selected mushrooms, perfectly cooked and presented on sourdough – this dish really blew us away). Staff also mention guests are able to pack away some pastries and fruit for the day ahead, if they look like they'll be continuing a long drive as we indeed were.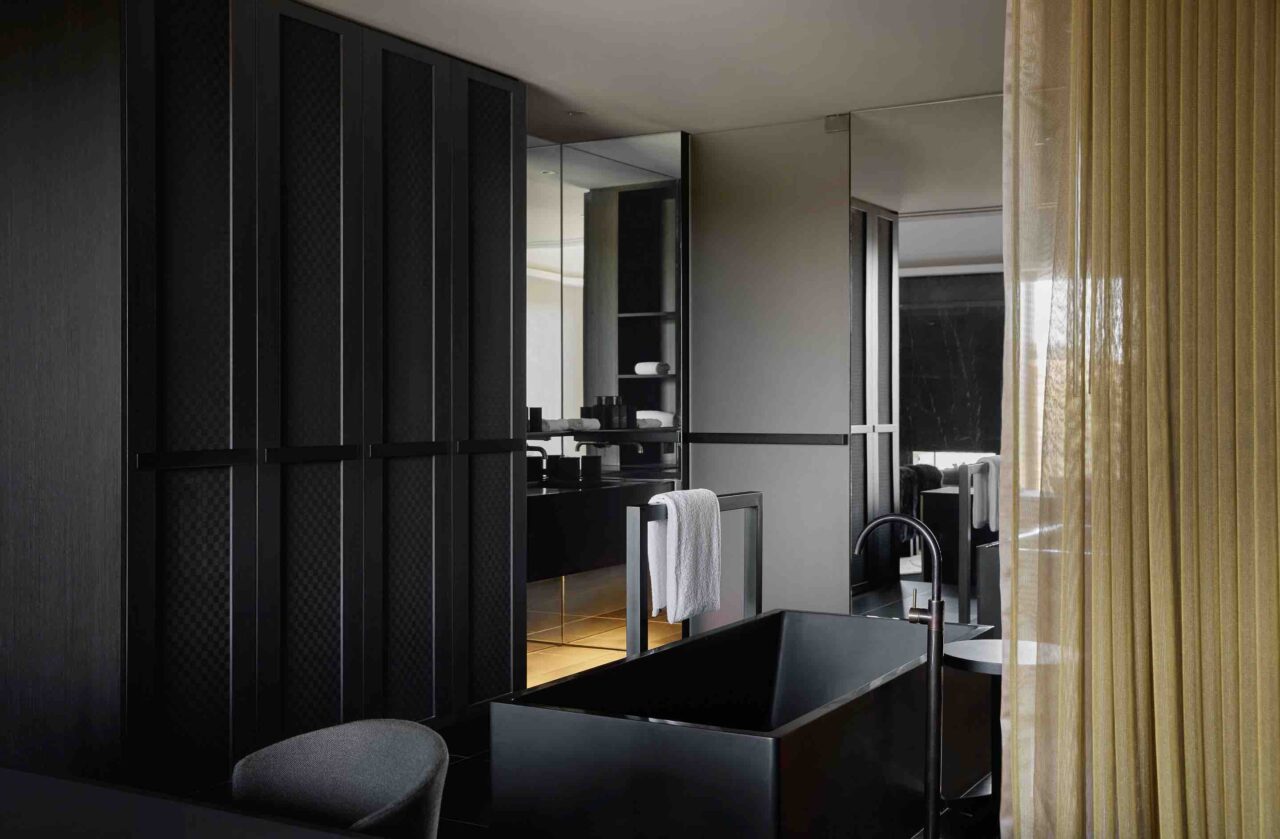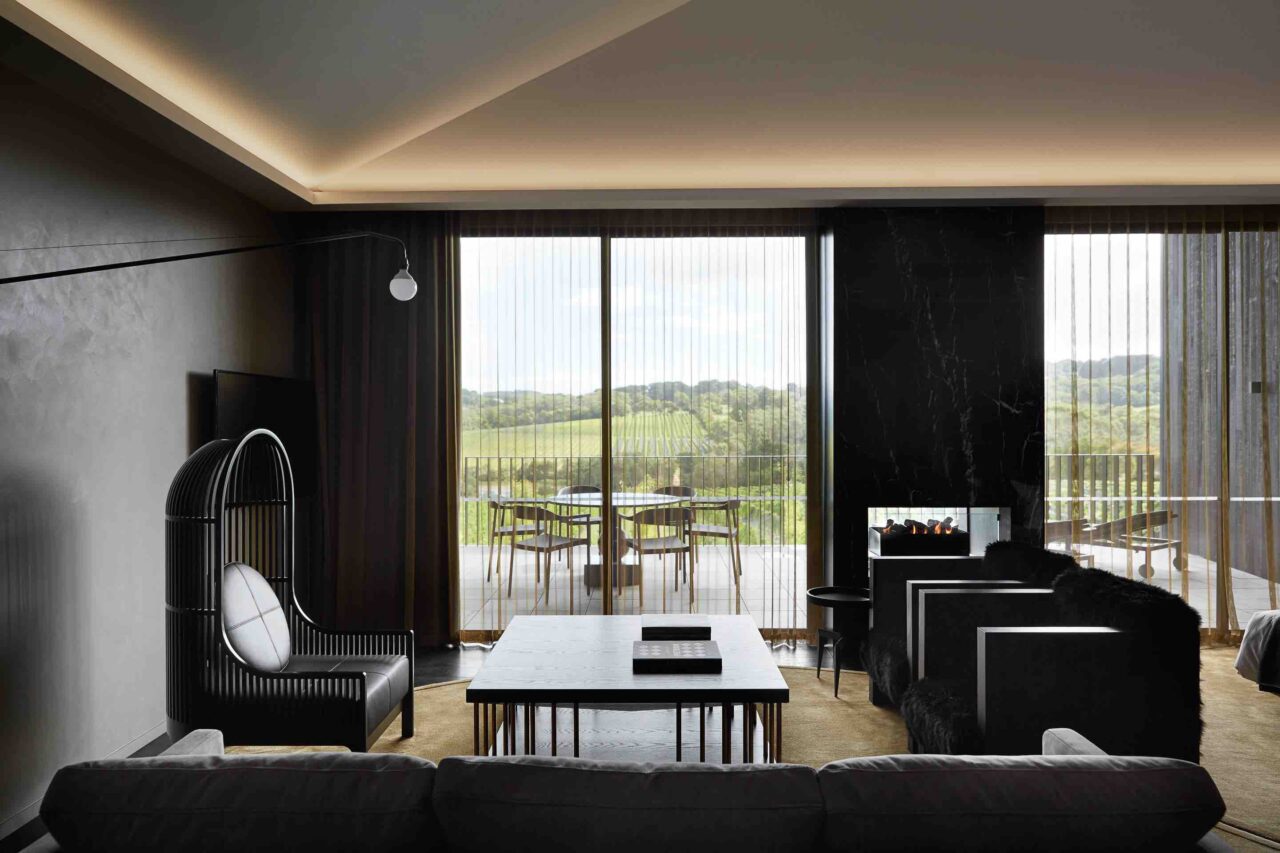 THE INFINITY POOL
The 30-metre infinity pool is one of the hotel's main attractions, where guests can mingle as the sunsets in front of them over Willow Creek vineyard, reflecting into the water's surface. There is a spa available in the GEODE space or in-room, with various facial and body treatments available with prior booking.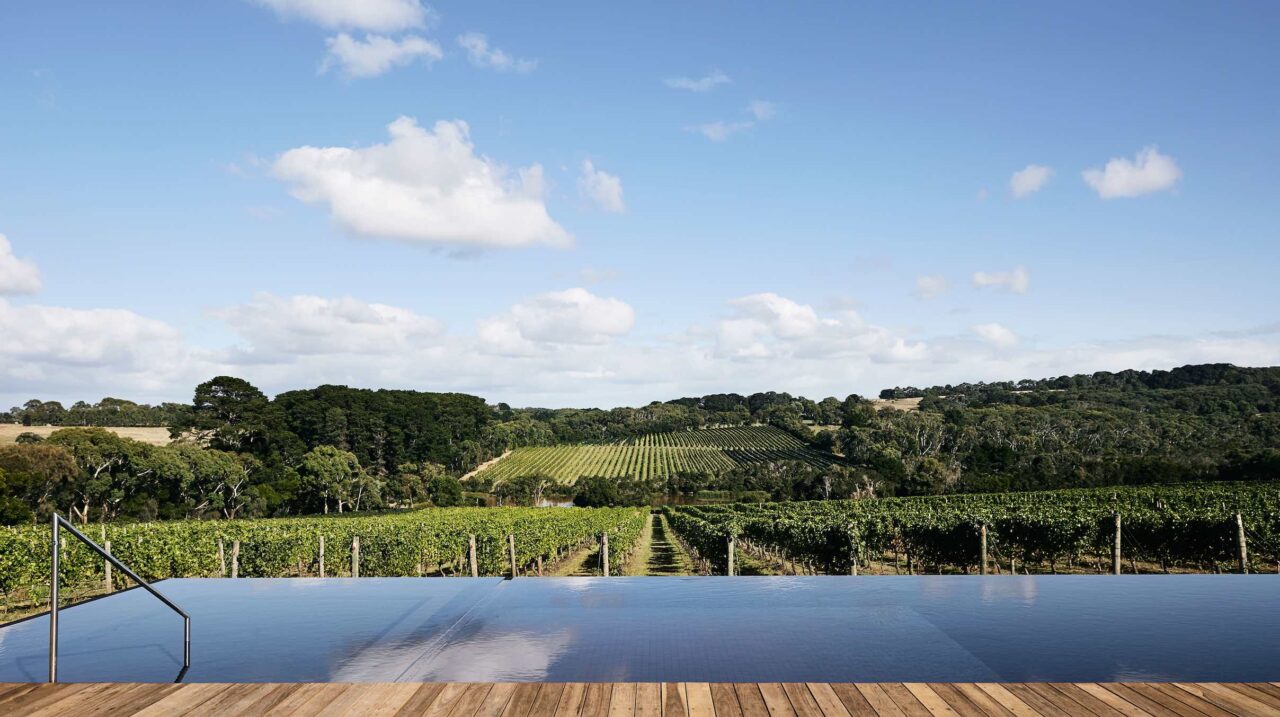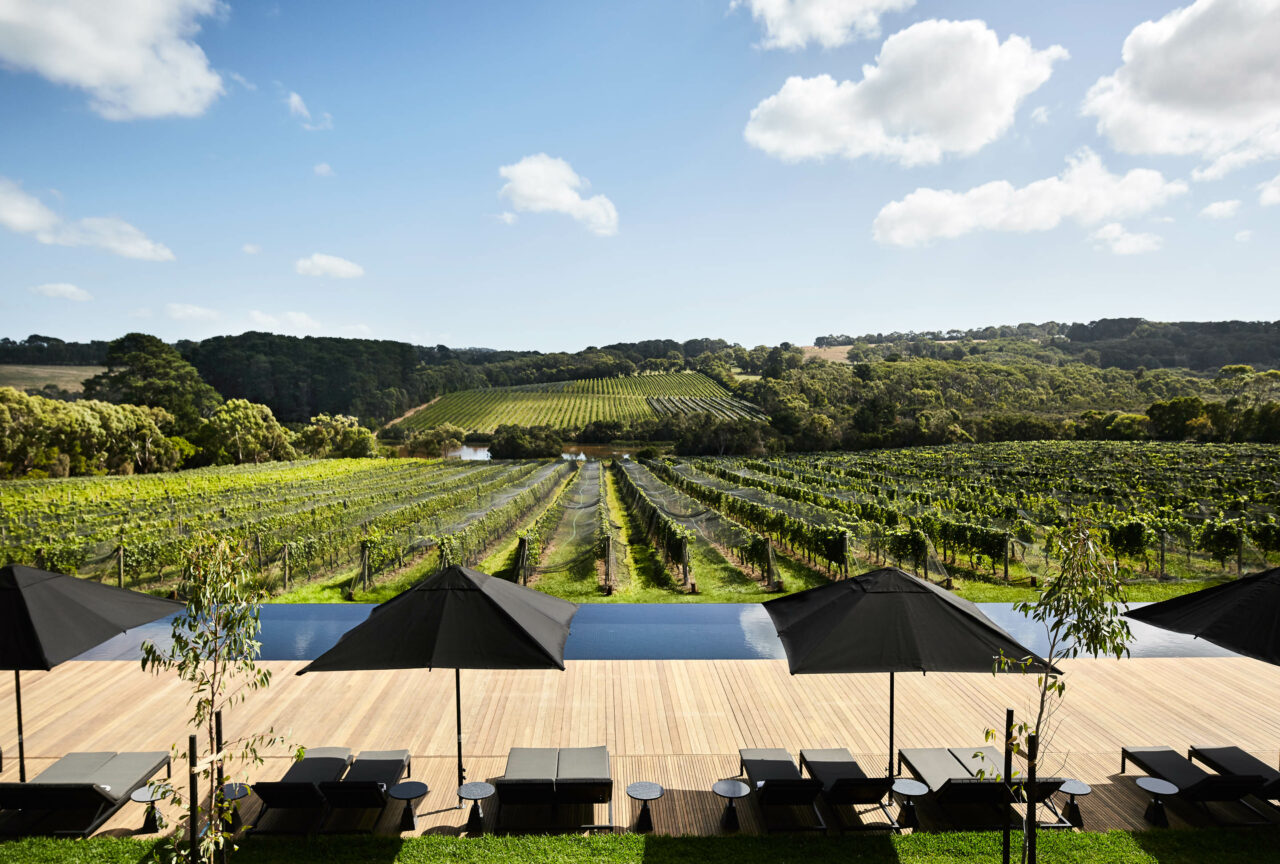 CELLAR DOOR
The cellar door is the best place to try the Willow Creek Vineyard and Rare Hare wines, from Rosé to late harvest Sauvignon Blanc and – our favourite – the 2019 Willow Creek Vineyard O'Leary Pinot Noir. Crisp yet perfectly balanced, this Pinot Noir is named after Willow Creek Vineyard's first winemaker Robbie O'Leary (who still oversees the winemaking process but primarily is now the property's gardener).
We visited mid harvest (mid March) when nets lightly covered rows of vines to protect them from birds and kangaroos. The landscape of luscious greens reminded us why this area produces such spectacular wines. Here there is a focus on cool-climate Chardonnay and Pinot Noir (what the area is well-known for) allowing the context of the region to guide the growing.
The Willow Creek vines were first planted in 1989, and continue to produce stellar grapes over the 11 hectares of land. Winemaker Geraldine McFaul's ethos is "doing less rather than more", with her approach respecting the terror and its subtleties first and foremost. Original viticulturists Robbie O'Leary and Ant Davenport continue to oversee production, with Willow Creek Vineyard's fruit respectfully overseen – from pruning to harvest.
DOOT DOOT DOOT RESTAURANT
Executive Chef at Doot Doot Doot, Simon Tarlington wanted to ensure Jackalope's 'Occasional Dining' restaurant was playful yet evoked new experiences for diners. Only available for dinner, the restaurant is refined yet creative, with chef Tarlington giving dishes a contemporary finish. Ingredients are superbly sourced, farm to table, with their construction evident as to respect their original beauty.
The Doot Doot Doot experience starts with curiosity. Diners receive a coin and an elegant scratchie menu card, where each scratch reveals a morse code message. It was Tarlington's intention to keep the dining experience fun and exciting, with the menu itself also making no exceptions. The menu is a la carte for entree, main and desserts, with additional options such as oysters and snacks able to be ordered as additions or starters. This is where Tarlington's imagination comes into play, his 'snacks' such as Fish & Chips, Bacon & Eggs and Buffalo Wing are all completely reinterpreted. They taste similar to their description, but their visual identity is completely different. 
Starter dishes include Cured & Smoked Lamb, Scallops, Local Tomatoes, Eggplant and Local Mushrooms, Nettles, Rye, Radish, and mains such as Dry Aged Duck, Miso Glazed Eggplant, Stone Fruits were cooked to perfection. Before dessert, petit fours in the form of three reinterpreted 'honey pots' are a definite highlight, using local Peninsula honey nonetheless.
Carr design group worked with restaurant and F&B consultant Pascale Gomes-McNabb on the restaurant design, along with Fabio Ongarato Design who commissioned lighting designer Jan Flook Lighting on the restaurant's centrepiece; a breath-taking lighting installation floating above the restaurant dining area. Directly referencing the fermentation process in winemaking and an alchemist's laboratory, 11,000 individual light globes create a golden wave showing the bubbling process as wine ferments. Taking 4 months to assemble, LED lights are actually the light source, consuming only 300w (and less hazardous!)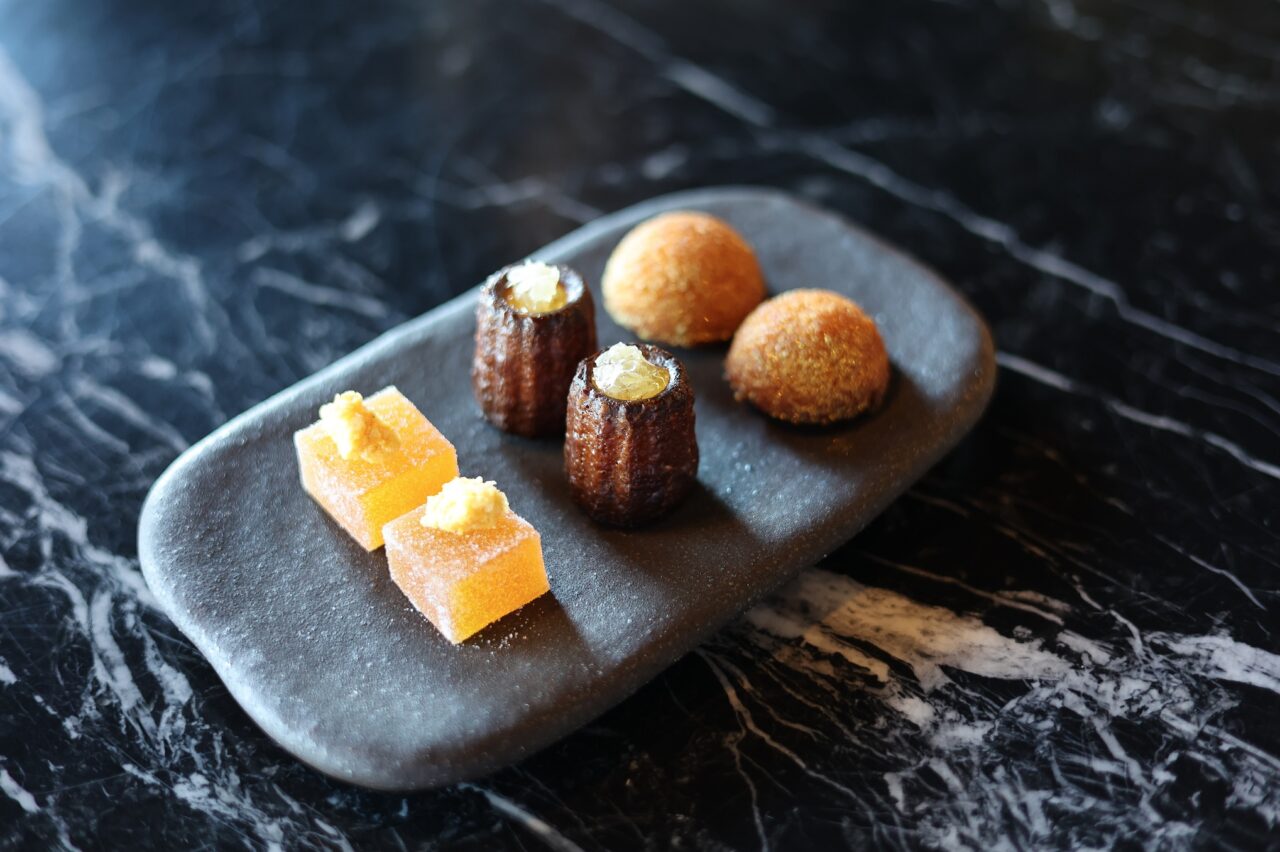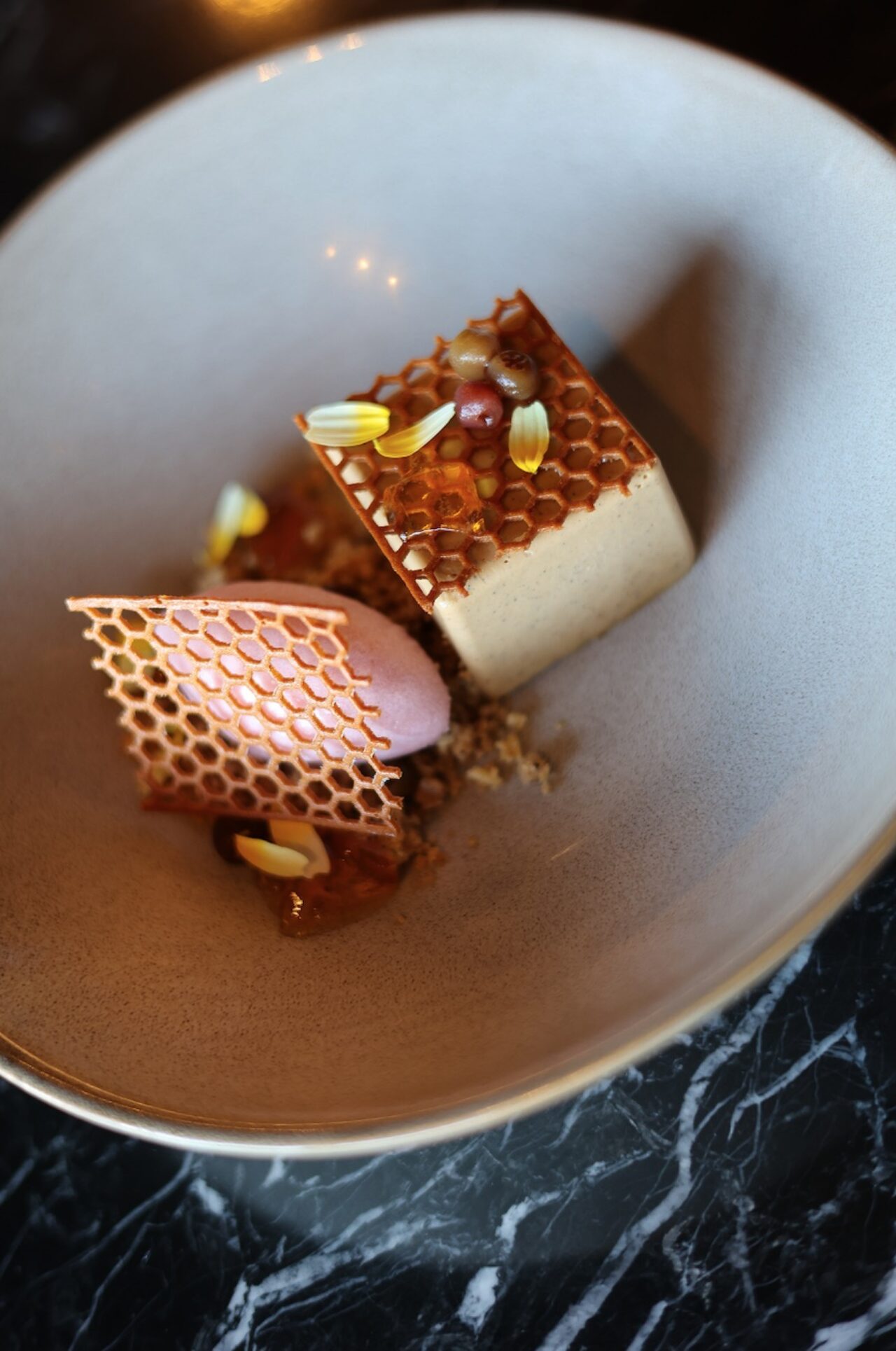 RARE HARE RESTAURANT
Jackalope's owner Li wanted to offer a more casual dining option to guests and visitors to the cellar door alike, and Rare Hare was born. 
With a seating capacity for 90 guests inside and outdoor overlooking the vineyards, the menu here can be casual, shared or indulged – depending on the occasion. Open daily for lunch, with dinner on Friday and Saturdays only, a hand-crafted wood-fired oven is put to good use accompanying Willow Creek Vineyard and Rare Hare wines.
FLAGGERDOOT 
The Jackalope's cocktail lounge, Flaggerdoot, is situated at the front of hotel, perfect for an afternoon drink with friends or a late night nightcap for hotel guests. 
The design can only be described as quirky with a contemporary aim. There's alot going on here in terms of material, pattern and themes, but somehow it works to embrace the eclectic style of it all. There's sure to be a talking point somewhere from any bar guest!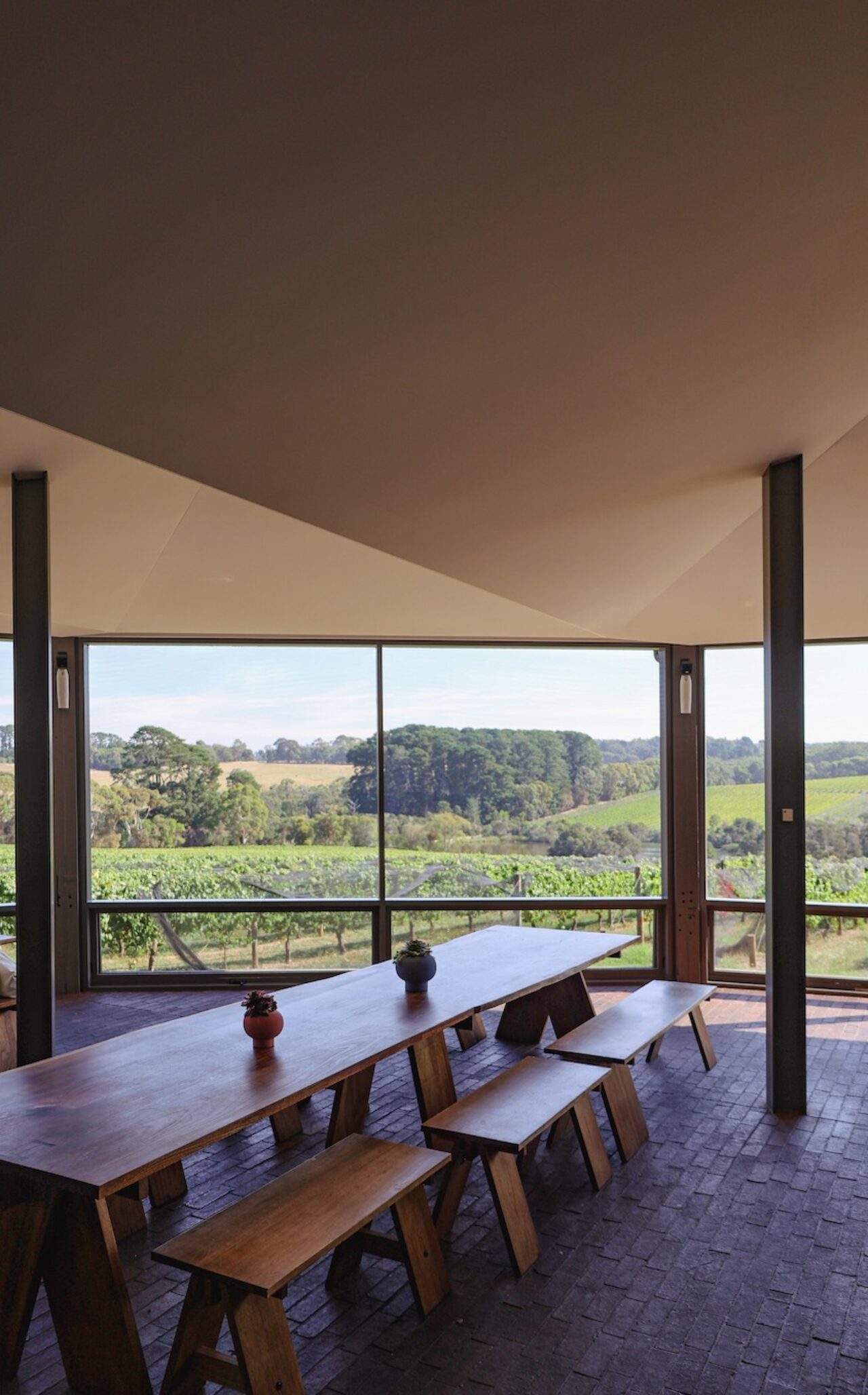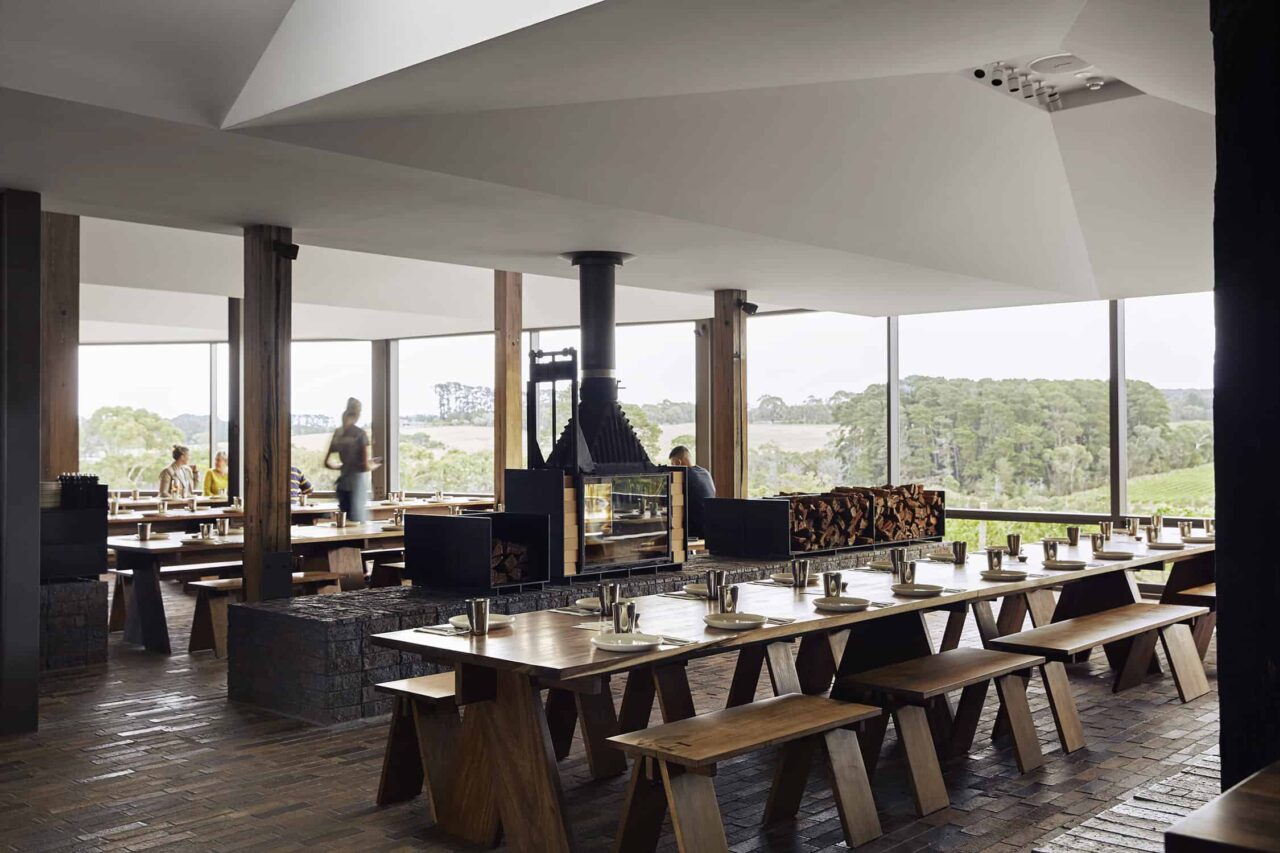 THE VERDICT
For an overnight stopover whilst exploring the Peninsula the Jackalope is truly worth it, its design and immaculate hospitality and service show the best of entrepreneurial ideas bringing the area to life.
A perfect luxury getaway with everything on the Jackalope premises – boutique hotel, occasional dining, spa and cellar door – all guests need to do is relax and unwind.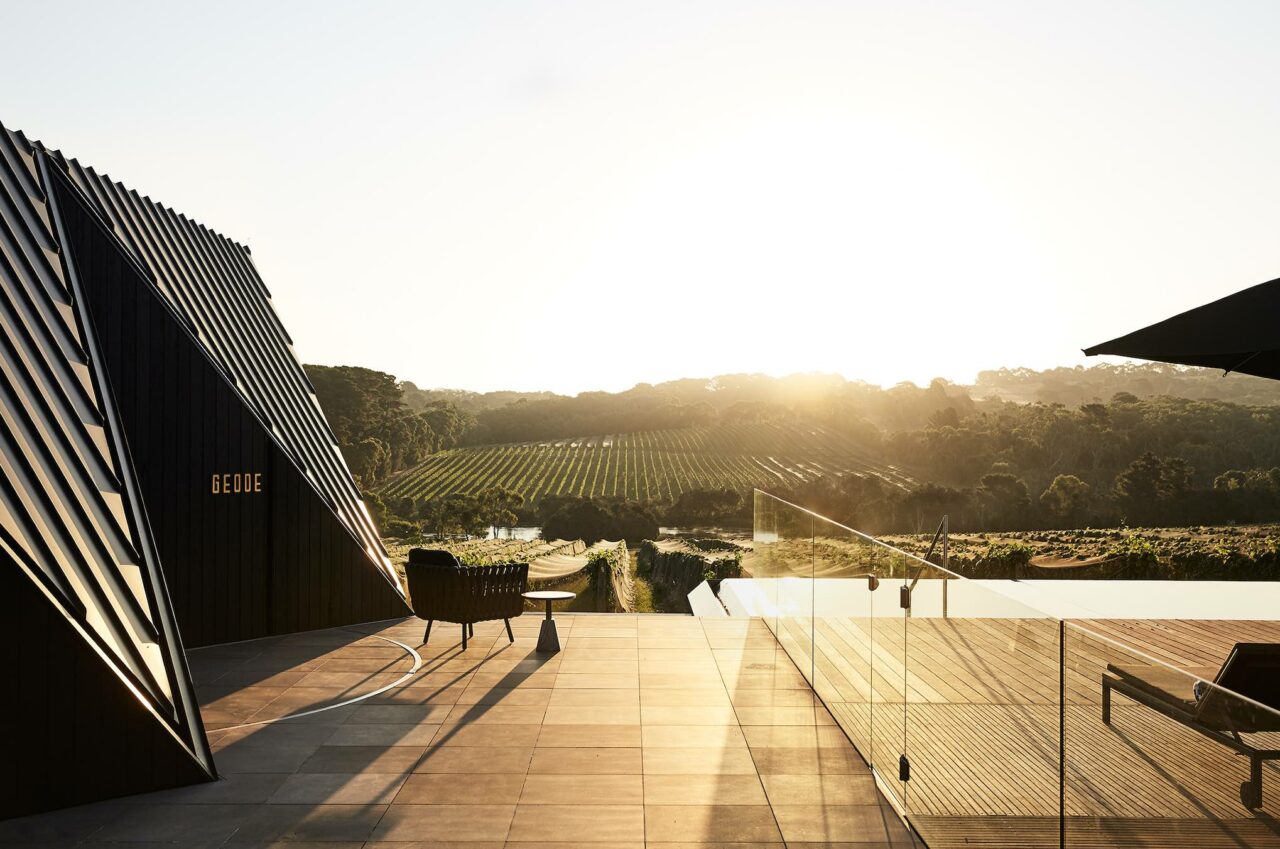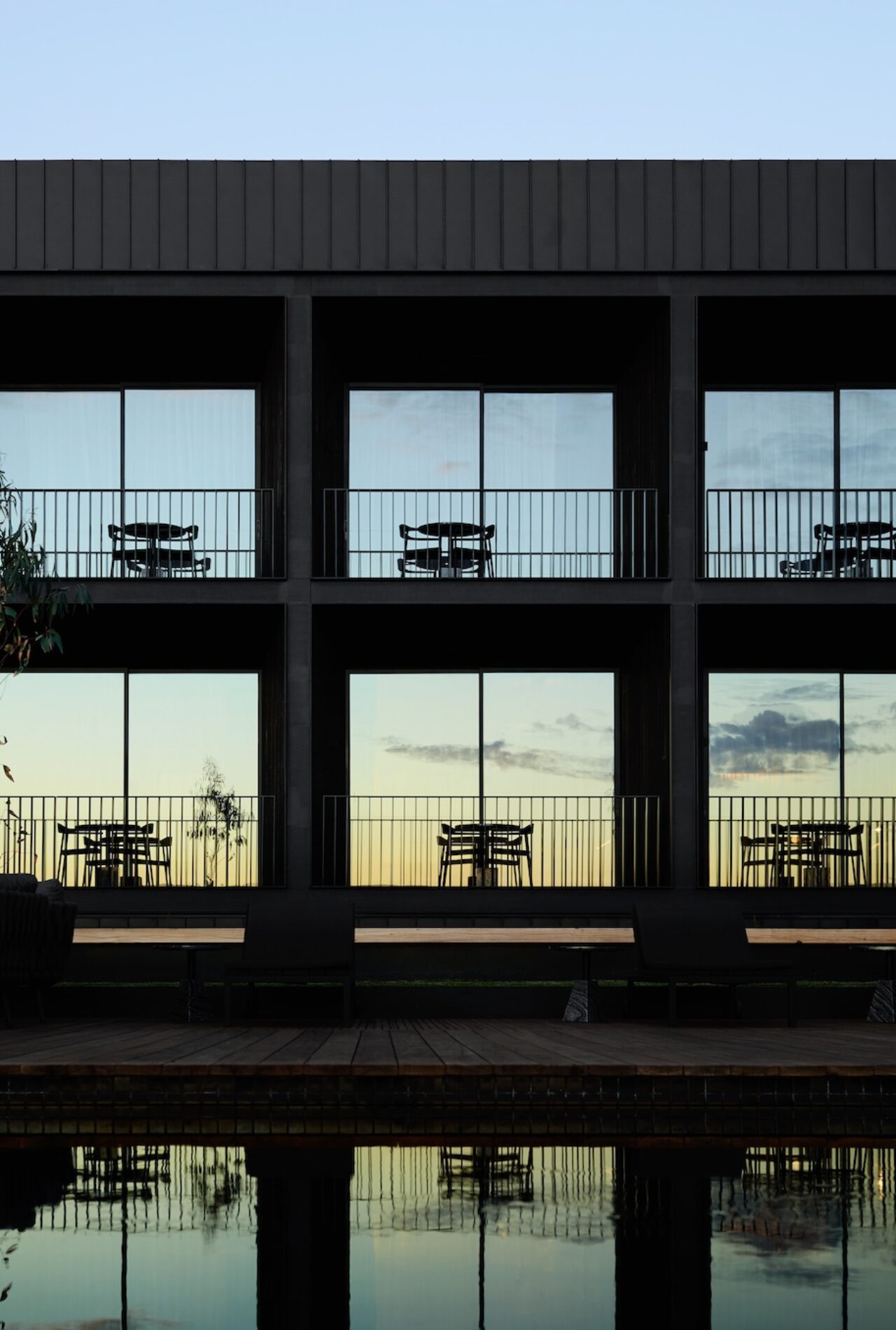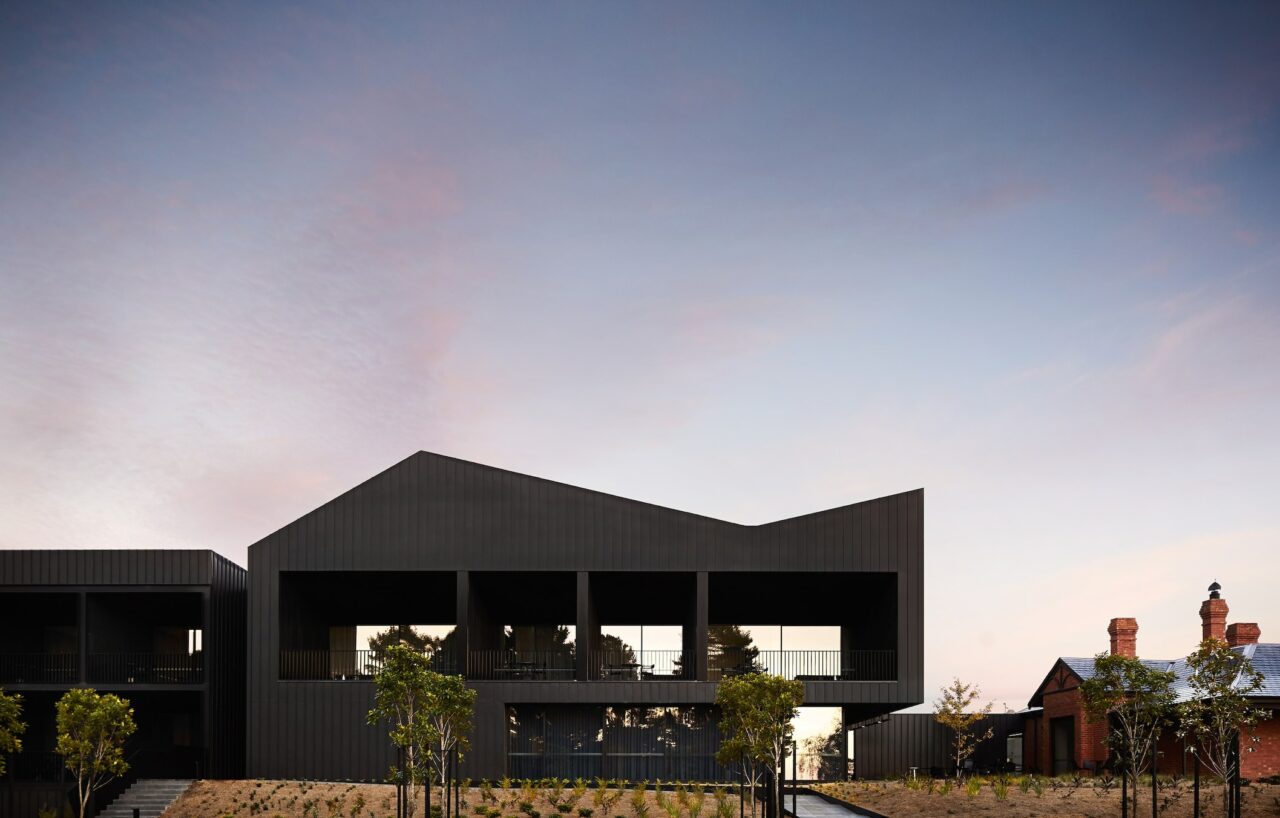 Jackalope
166 Balnarring Road,
Merricks North VIC 3926
Text: Monique Kawecki
Images: As credited