UNITED PLACES BOTANIC GARDENS
Local and Luxurious, A Melbourne Boutique Hotel That Gets It Right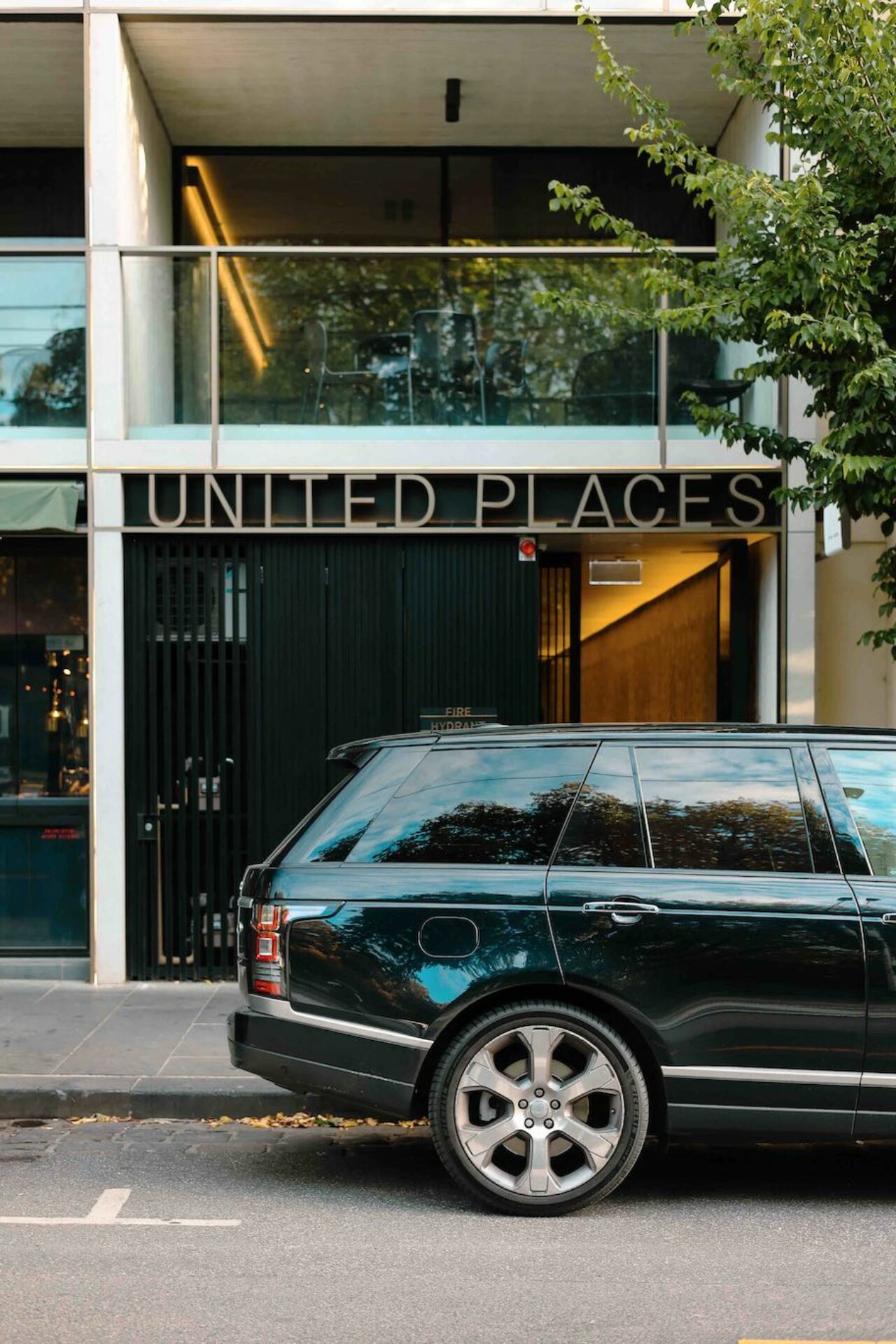 In an idyllic setting next to the Royal Botanic Gardens, United Places is a boutique hotel that offers so much more than meets the eye. Delightfully located on a buzzing local high street of stellar restaurants, cafes and chic locals, the hotel presents 12 private and spacious suites, each intimate, spacious and inviting.
The United Places luxury hotel is family-run, operated and owned by first-time hoteliers Darren Rubenstein and his wife Joanna Rogers, as they share their curiosity for art and design through their vision and approach.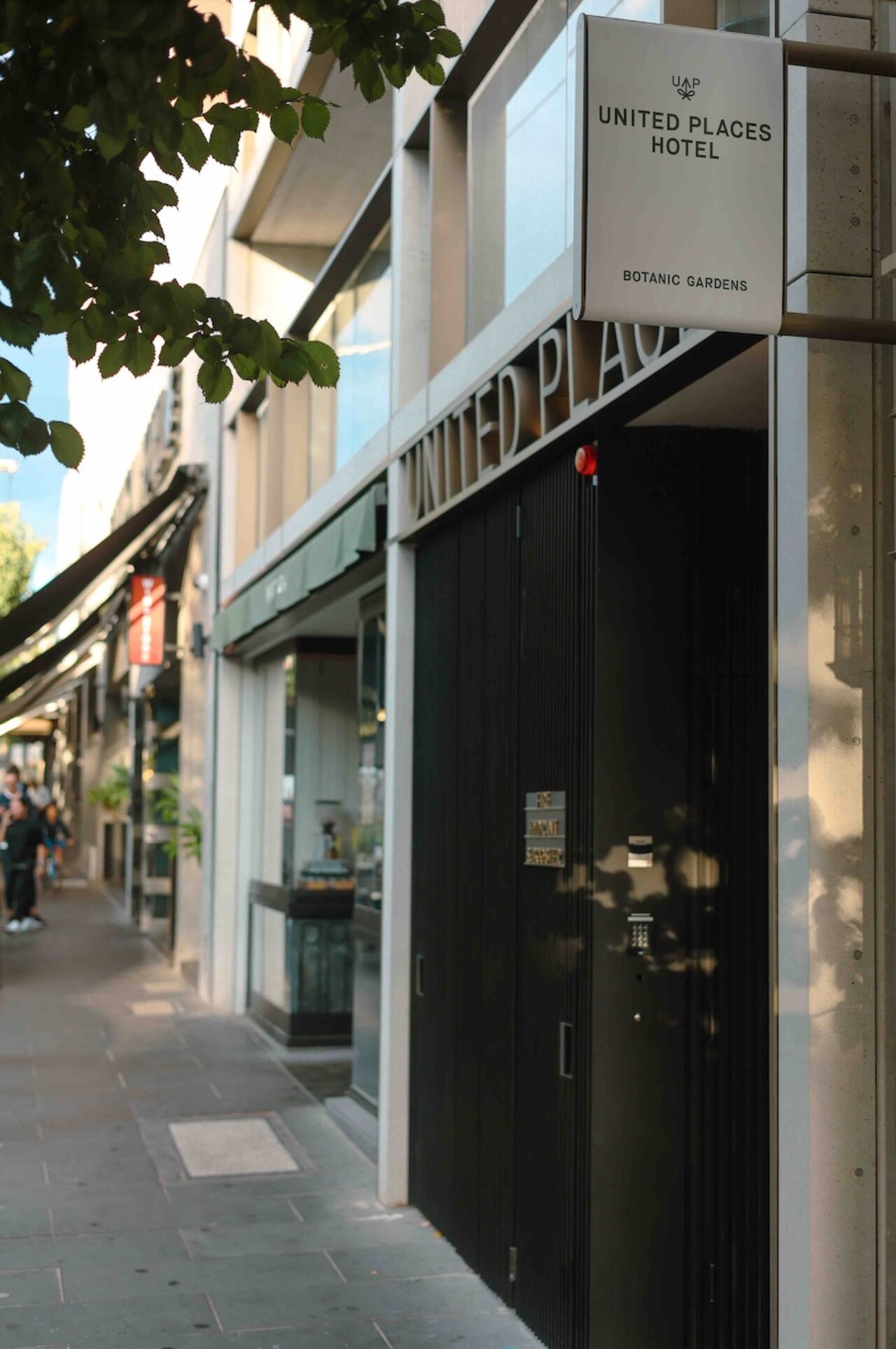 Everything here is curated. From the interior design with CARR, to the in-house art pieces by Broached Commissions. Various designer furniture (by global designers such as Patricia Urquola) is found throughout UP's different rooms, but it is their collaboration with Broached Commissions that's a standout. At the hotel's entranceway Australian designer Trent Jansen's 'Broached Monsters' chair by Broached Commissions really sets the tone for what's to come.
Speaking to co-founder Darren Rubenstein, he explains their approach to art and design is through collaboration: "Partnering with these amazing businesses and groups just, gives us a broader network, something that distinguishes us as a different offering and something that elevates the experience". They're looking to extend their art offering in the hotel, so watch this space.
Guests at UP can live like a local in Melbourne, with the vibrant Domain Road on the doorstep. It reminded us of a Parisian street where its routine to sit with a morning coffee and watch Moncler-clad locals go about their day (here, in luxury cars parked out front).
The hotel engages closely with its neighbours, offering room-service from not only Matilda 159 restaurant below the hotel, but with surrounding restaurants also. Here, guests come first.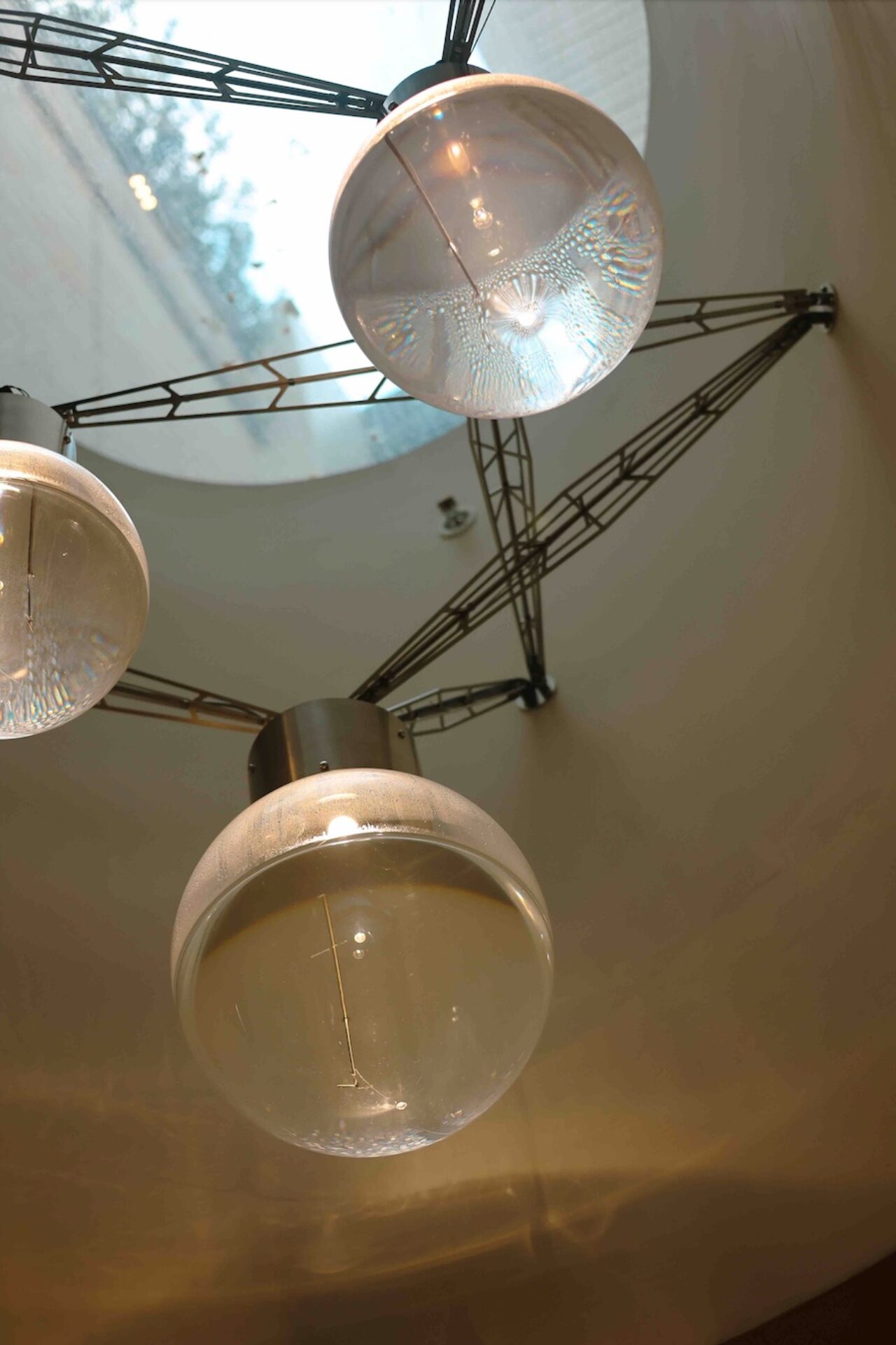 THE HOTEL
"When we bought the site it wasn't envisaged as a hotel, we bought it as a development site. It evolved into this creative, more artistic vision" explains Darren. Together with his partner Jo, they first set out to create an identity and vision for the hotel, it took about 6-12 months to refine the hotel's brand and mission statement. "Once we defined what United Places was going to be, all the other bits were easier".
Before opening, Darren and Jo spent a year travelling through Europe in different types of accommodation settings (from luxury hotels, friends homes and agriturismo's in Italy) which provided research for their own hospitality project. This informed what they liked about the "luxury 5 star certainty" which goes above and beyond for guests. Through experiencing the agriturismo's offering local delicacies and showcasing local artisans, Darren and Jo also integrated this into their vision for UP along with the thought "How can we make it iconically Melbourne? The most important thing was, if you're coming to Melbourne, you want experience Melbourne" highlighted Darren. 
THE LOCATION
"We feel this is the most spectacular location in Melbourne" .
Set amongst the leafy-green suburb of South Yarra, United Places is situated directly next to the Royal Botanic Gardens, a peaceful and serene setting. It's certainly one of the best aspects of the hotel's location. Guests can scroll through the gardens to the Yarra River, where the city skyline is most picturesque. 
On the hotel's doorstep of Domain Rd, there is a handful of chic cafes and restaurants, all delightfully friendly and local. The hotel is also streets away from South Yarra's buzzing Chapel Street, with art galleries, boutiques and cafes. There is plenty to see and do. Also, United Places offer bicycles for guests to borrow and explore the neighbourhood at their own pace.
THE DESIGN
Designed by Melbourne-based Carr Design Group, Darren and Jo had an existing relationship with the studio. "We've known Sue Carr for a long time, and Chris McQ, the drivers, as well as David Brookes a major architect on this project". 
Their aim was to balance minimalist design with a warmth through materiality. This way, textures can shine through the various materials in furniture, curtains, against rendered walls, timber, tiles and so on. "It was about materiality, rather than over-designing".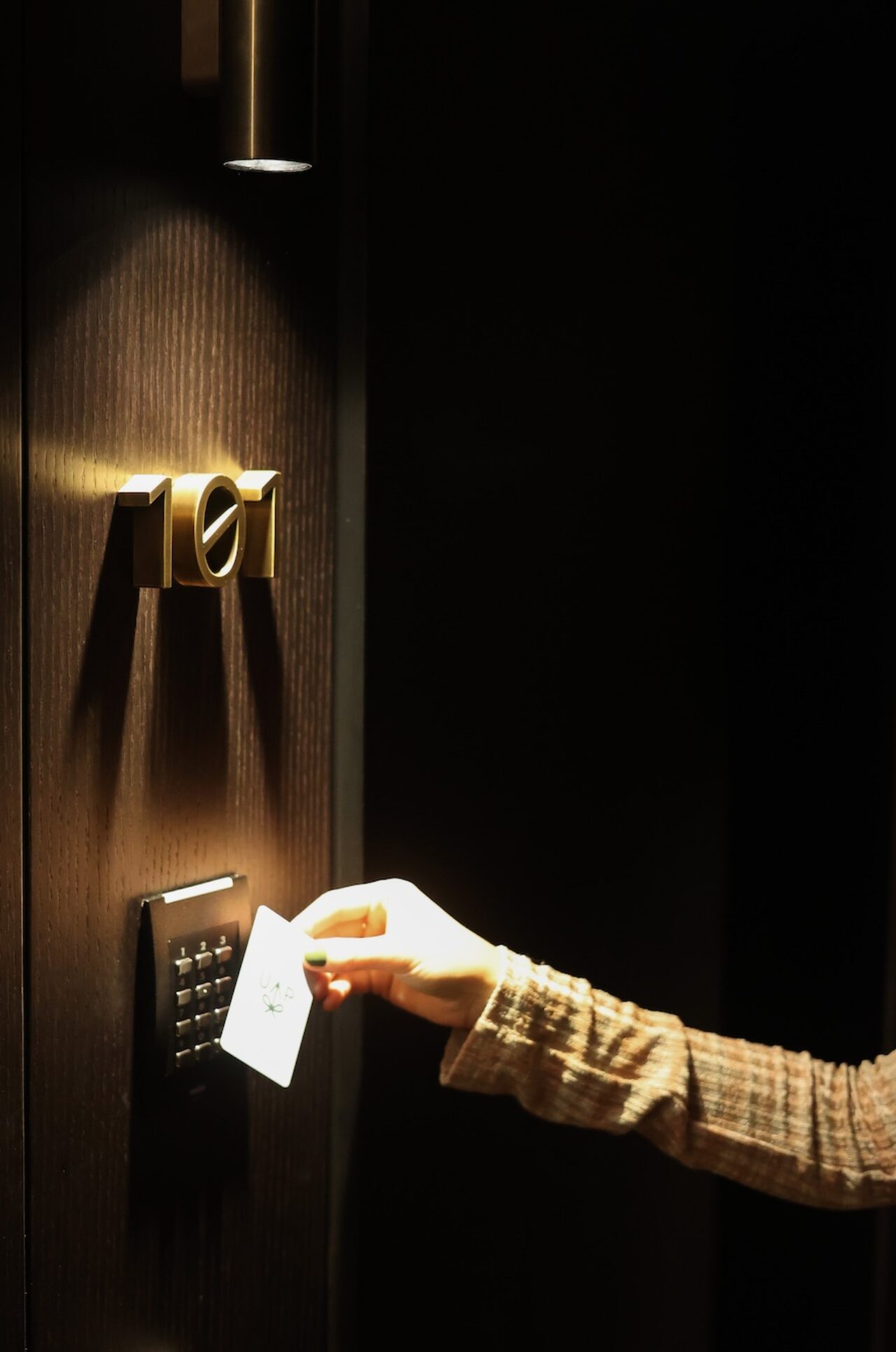 THE ROOMS
Peaceful and calm, the suites are inviting and practical. Completely original in feeling and design, each of the 12 suites is slightly different, but all feel private and secluded. 
Certain suites also offer city views and four offer sunken bathtubs. All suites have private balconies. Modular fittings (such as lights and curtains) allow guests to customise the space for themselves, creating even more comfort and enjoyment.  
An undeniable highlight of suites are the double-rainfall showers, presented in glass-clad 'pod.  "I think one of the biggest features was putting the shower in a glass box in the middle [of rooms].. That was a really interesting design and process on how we were able to get the glass to be both functional  internally and externally" explains Darren. A feat of engineering, the double rainfall showers presented in this way are almost an even better alternative to the sunken bathtubs. 
Bath products are by Le Labo (specifically United Places x Le Labo, ofcourse) and organic throws are by Loom Towels. The details here highlight the refined curation by the owners once again. 
A stocked minibar is discreetly tucked away in shelves, with organic tea, coffee (bio-degradable pods by St Ali) and tastefully selected liquors all available. Cups and plates are made by a local potter, which we noticed straight away. 
The check-in process was swift and subtle. It sets the tone for visiting the hotel: they are keen to welcome guests, but non-invasive in their pre-arrival questionnaire.
Check-out is at a generous 11am.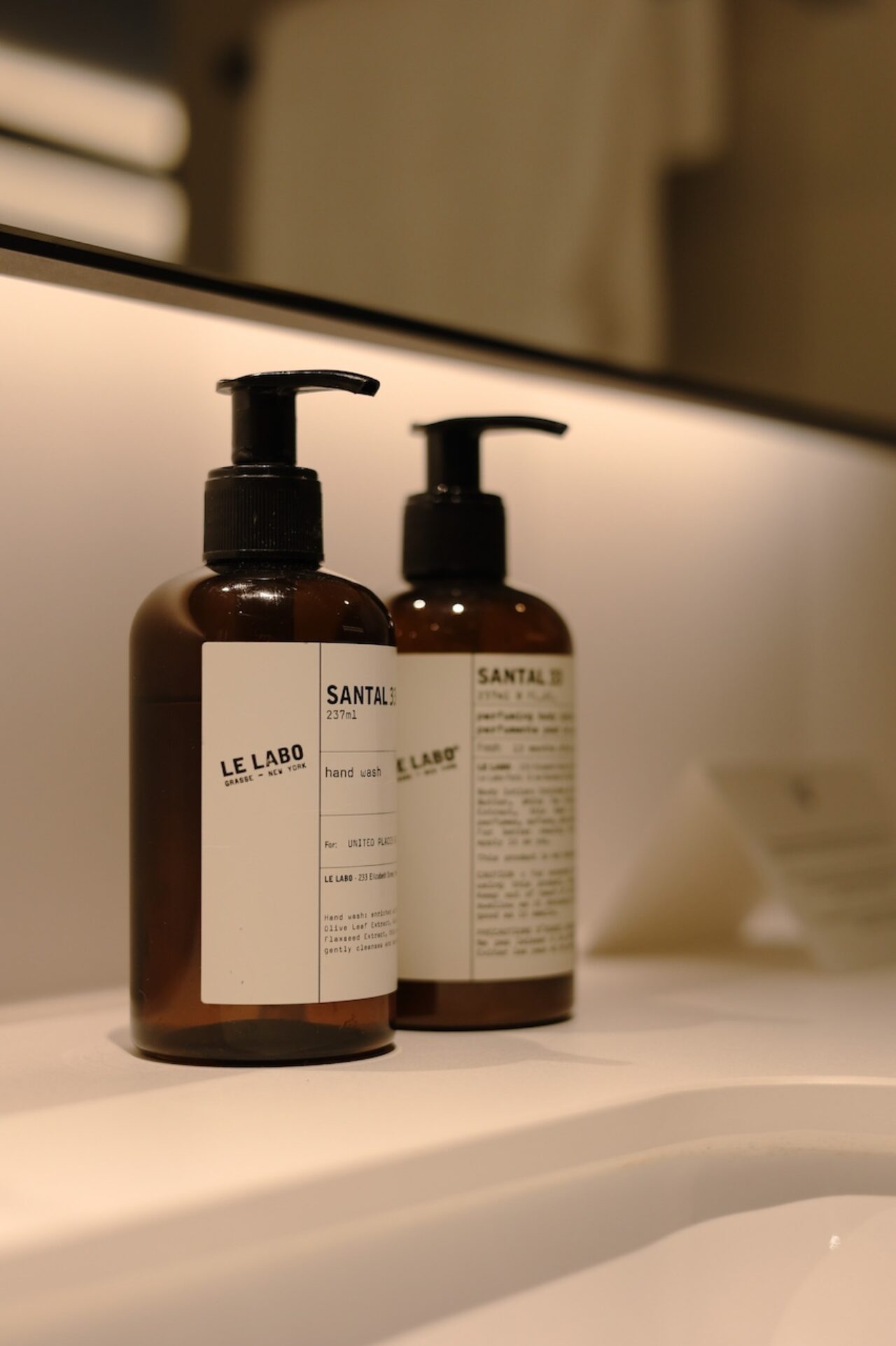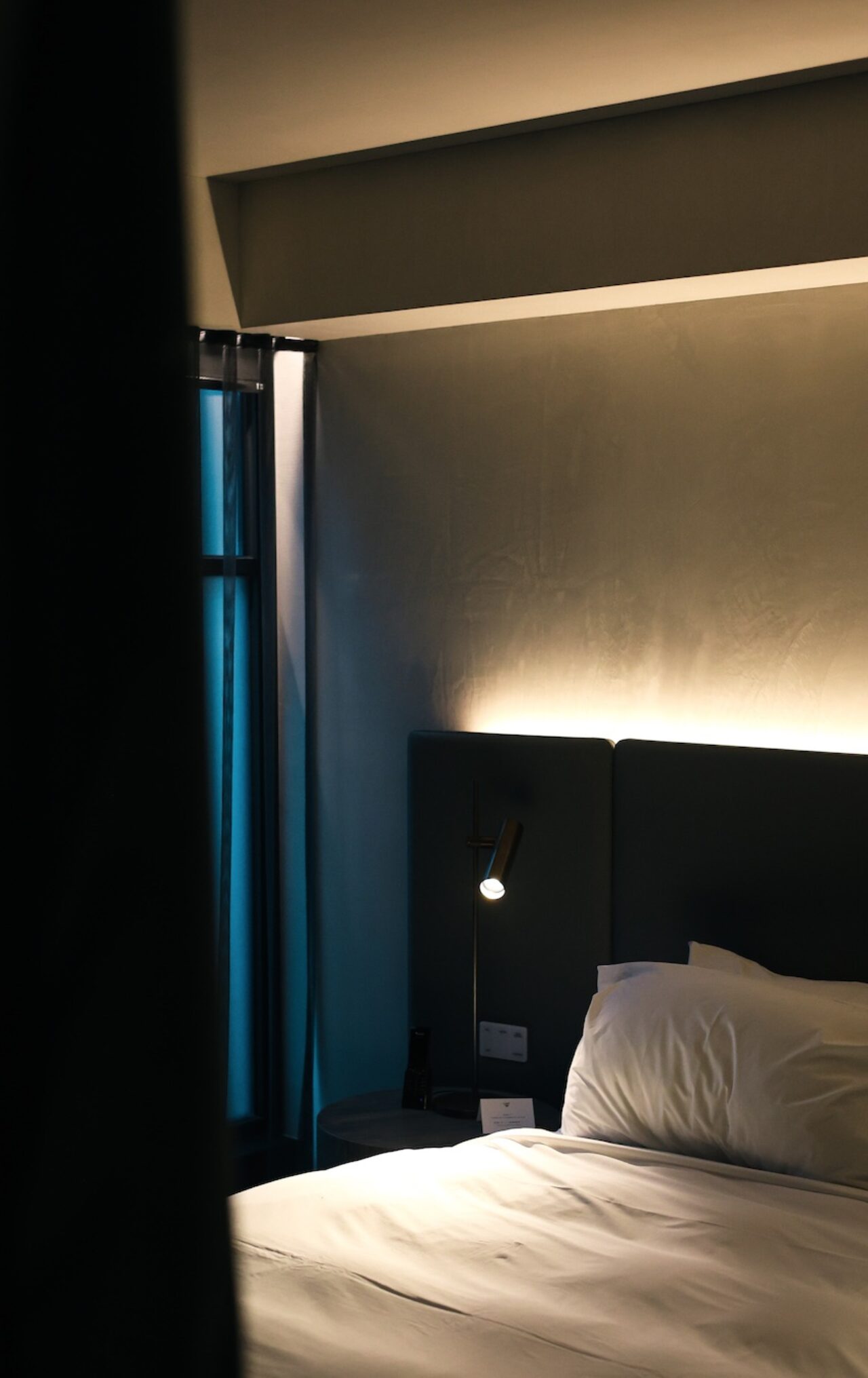 BREAKFAST DELIVERY
A morning delivery of a breakfast 'parcel' is delivered outside rooms daily. Pastries are from a local bakery, granola is made by Matilda 159 (gluten-free, dairy-free, with coconut yoghurt which is local also). Coffee is an easy brew in-room, with pods (bio-degradable, ofcourse) provided from Melbourne's St AIi coffee roasters. 
MATILDA 159 RESTAURANT
Matilda 159, in the same building below the hotel, is a fire-focused, modern Australian restaurant celebrating seasonal and local produce. When it originally opened it was headed by renowned Australian chef Scott Pickett, a leader in the hospitality industry in Melbourne.
United Places guests get priority booking at the restaurant, conveniently situated on the hotel's doorstep. They can also take advantage of in-room ordering without leaving the comfort of their suite.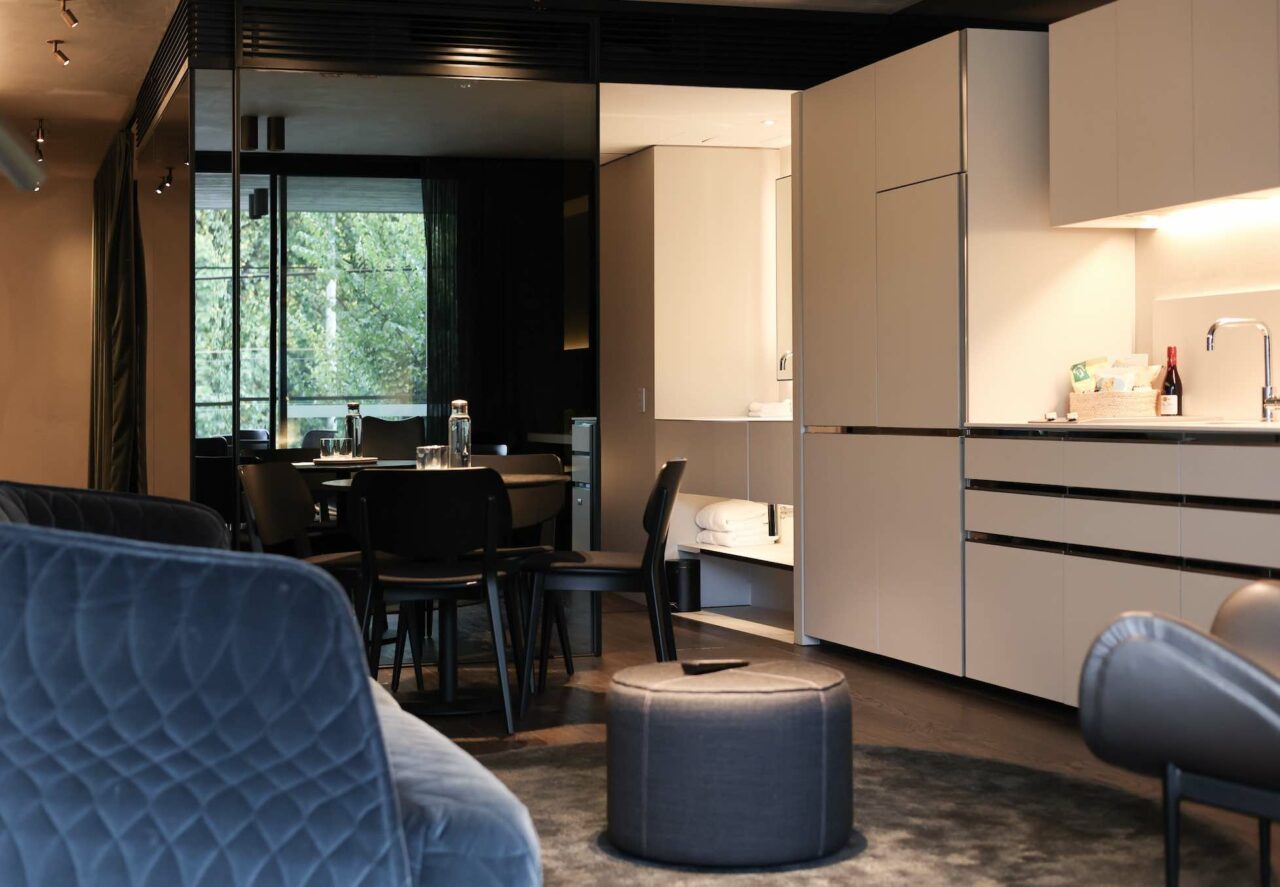 THE VERDICT
One of our favourite aspects of United Places is the hotels commitment to sustainability. They have integrated initiatives such as harvesting rainwater and utilising solar panels for hot water and power generation. They also use as little single-use plastic as possible, if any at all, and are working on making the hotel even more sustainable. 
They're also looking to engage new collaborators such as local artists through their their artist-in-residence program, bringing together local community and creativity. 
Their 'home away from home' approach and minimalist design is certainly something we will be back for.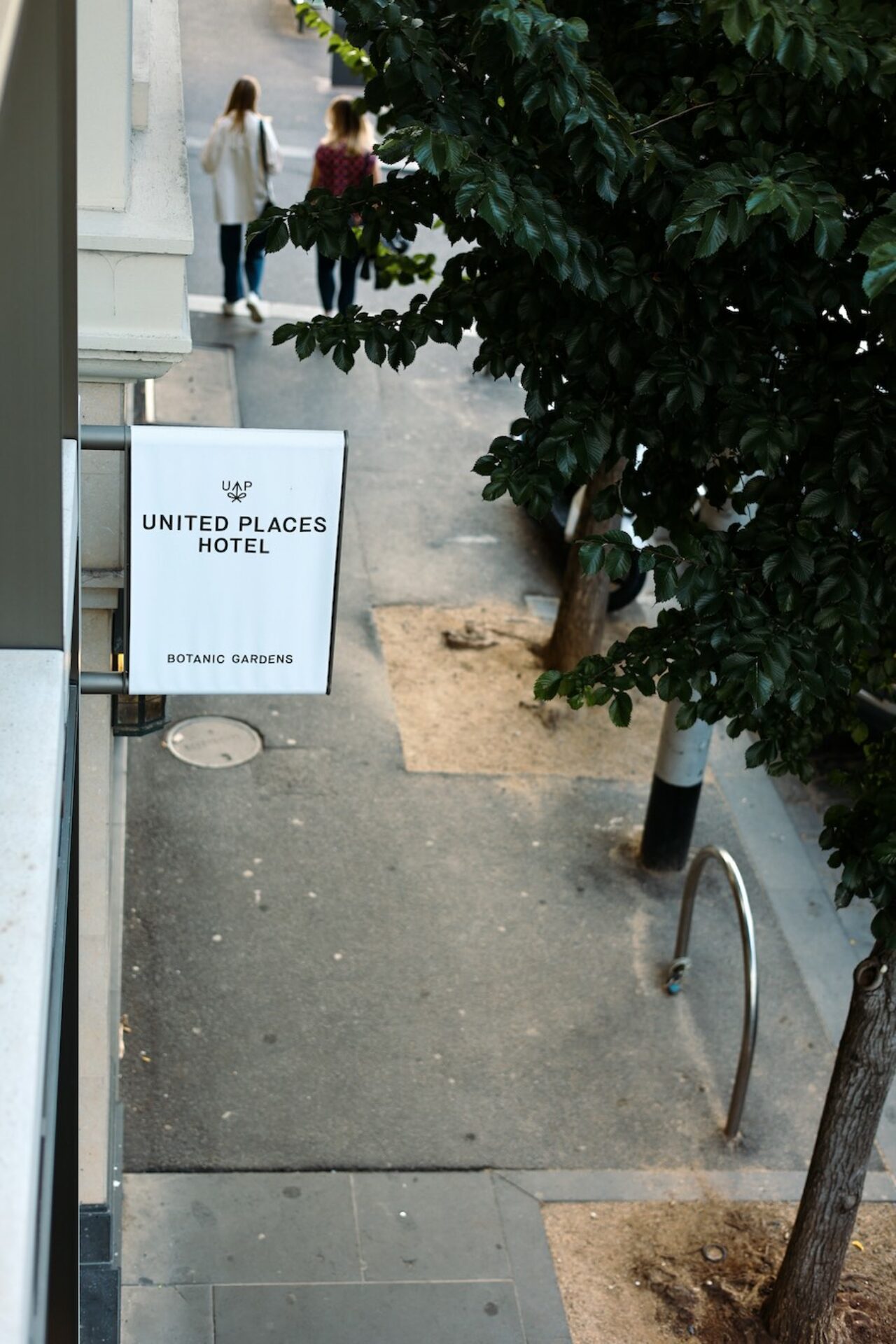 Visited and reviewed by Monique Kawecki [Champ Editor in Chief] | Images: As credited