IDES
Expect The Unexpected And Prepare For One Of Your Best Dining Experiences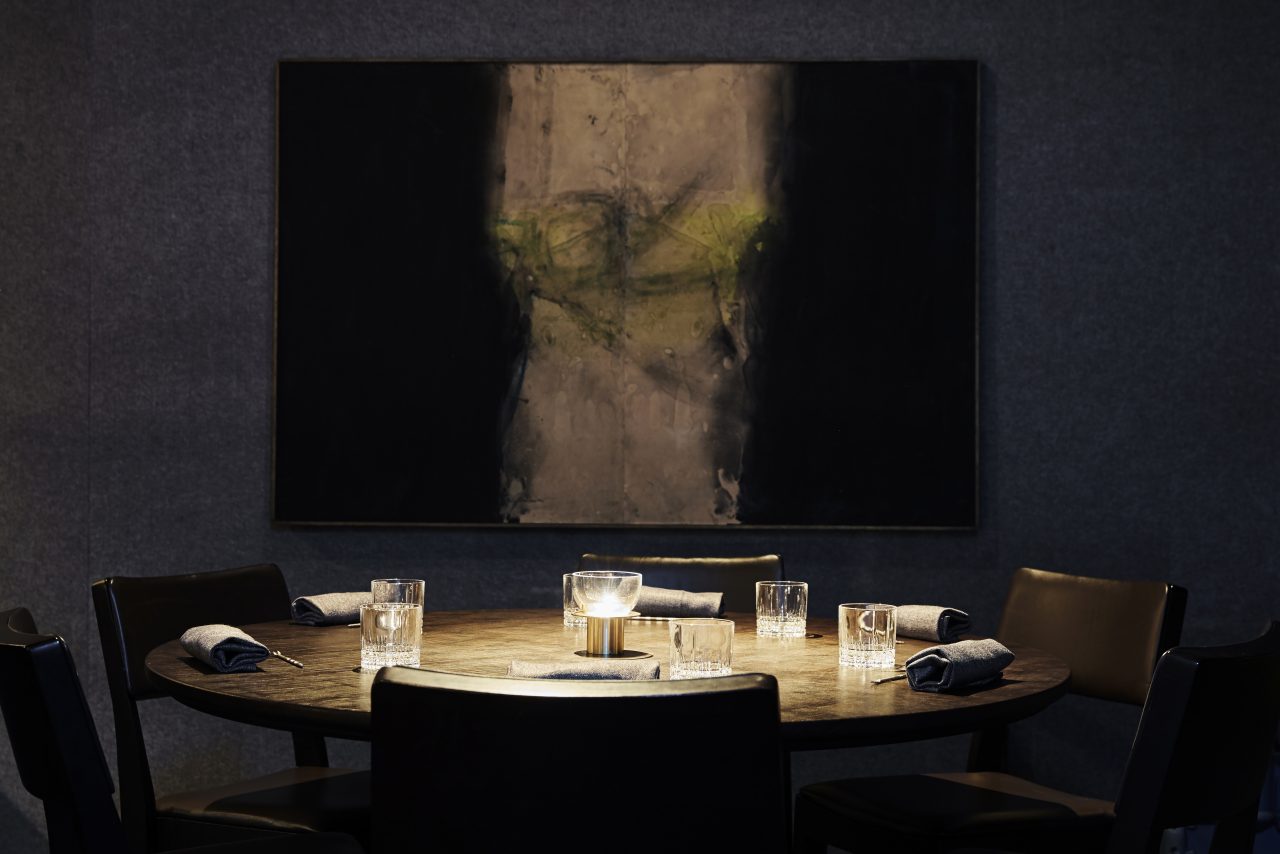 Located on the Fitzroy end of Smith Street, IDES restaurant sits in an unassuming and understated position. Yet behind the darkened glass and front entrance, you immediately enter a world away – neglecting any memories of the outside world.
There's something about the attention to detail at IDES, where the selected cutlery, tableware and tablecloths reflect an ingrained respect for the kitchen, the ingredients, the diner, the atmosphere – and it all comes down to IDES Head Chef Peter Gunn. Immediately from the robust and whiskey-like crystal water glasses, to the hand-battered brass butter knife, you know there are no short cuts taken here.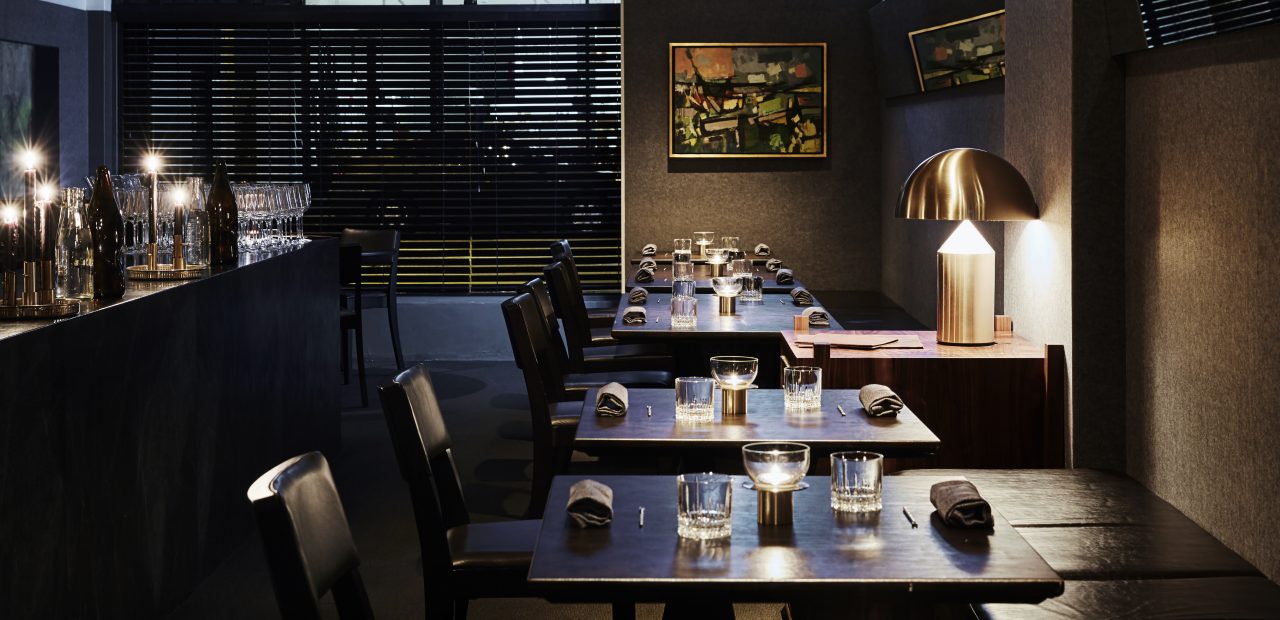 Formerly sous chef at renowned Attica restaurant in Melbourne, Gunn has successfully carved his own at IDES, where the atmosphere could not have been created by another. Who else can perfectly match instrumental hip hop and traditional oriental samples by Onra to inventive and perfectly balanced fine dining dishes in smooth orchestration? Without even meeting the man himself it can be wholeheartedly understood that he is different from the rest. And why that here at Ides, you'll have a completely unique and one-of-kind dining experience.
As a leader, you're only as good as your team, which we found in the enthusiasm and knowledgeability that young waiter and sommelier Hayley expressed in pairing our local and orange wines, to the distinct way that each chef ensured they enter the dining area to serve their dish, such as chef de partie Kyle Evans and sous chef Henry Salt.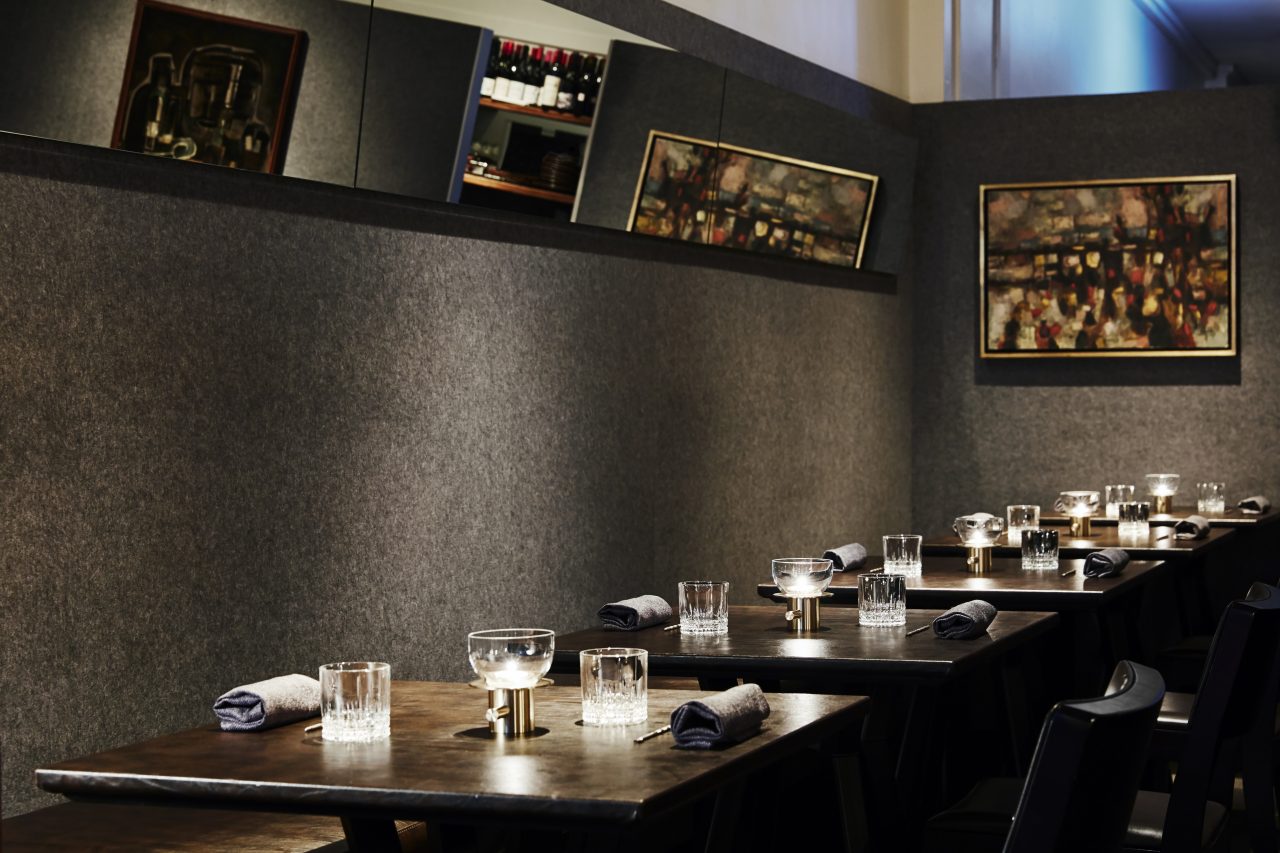 It's clear to see why Gunn is regarded innovative and experimental in his approach – there's almost a blank canvas when in comes to his courses, and where the element of surprise is almost always guaranteed. Without giving the restaurant's dishes away, simply prepare yourself to expect the unexpected and don't take typical dish structures for granted. After your visit, you will be left completely reimagining the potential of edibility that go beyond episodes of Chef's Table or Michelin stars. Instead, they are reimagined art – and one from a challenging and intriguing conceptual artist.
On the central plating station and bar area, the restaurant's wine and spirit selection adorns the back wall. On the counter corner, two brass sculptures sit curiously, one a crab and the other a lobster. Only adding to the intrigue of the minimalism are three distinct paintings by Australian artist Robert Greaves from the 1960's and 70's. With a darkly lit interior, lights are focussed on dish placements, with walls covered in felt panelling for acoustic balance. It's an exceptional example of the potential in space transformation.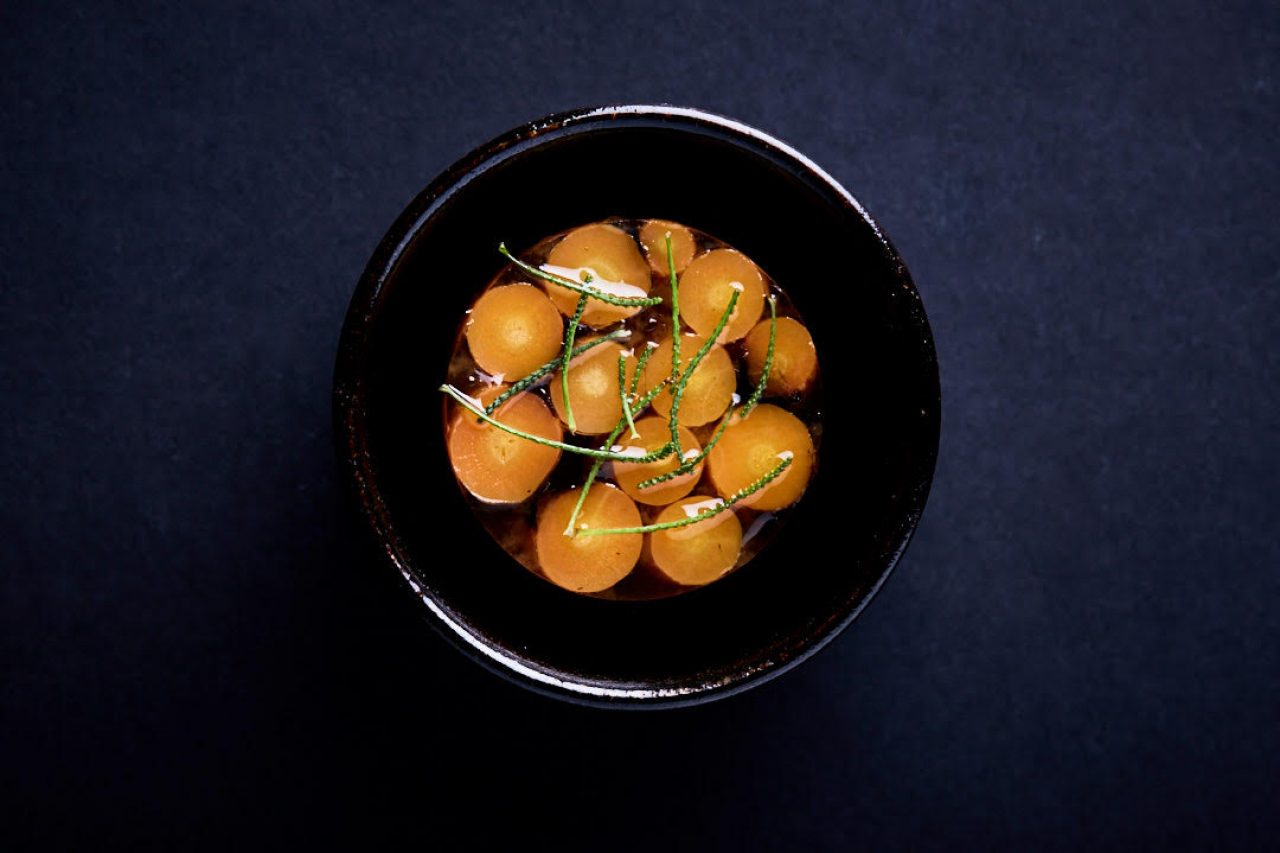 Starting with a warmed rose water oshibori hand towel and a glass of Olivier Horiot's "Metisse" (Pinot Noir Pinot Blanc 2014, Les Riceys, Champagne) guests are served a freshly rounded and freshly baked sesame and poppyseed-covered sourdough, served with a dollop of Ides' own take on peanut butter. Surprisingly filled with complexity and sweetness, it's hard to believe it's made from a simple combination of peanuts and salt.
Throughout our following four courses that included Royal Miyage Pacific Oysters from Blackman Bay in Tasmania, served on the blackest black bed of stones, to an almost weightless corn soup with peas and Western Australian Yabby; they were each paired with local, orange wines: Escoda Sanahuja "Els Bassotets" (Chenin Blanc Macabeo 2017, Conca de Barbera, Spain); Didi Wines "Giallo" (Muscat au Petit Grain Riesling 2018, Vine Vale, South Australia); Alice Boncorossi "Rosso Relativo" (Nerello Mascalese 2013, Sicily, Italy) and Konpira Maru "Icarus" (Cabernet Sauvignon & Merlot 2017, Kilmore, Victoria.)
Each of our desserts continued to only utterly compel. One large, white and gold-adorned casserole dish opened up with a flurry of hickory smoke that dispelled the scene of a campfire, and inside: isomalt sugar with soft creme. A completely contrasting experience, and one that we are sure acts as a magic trick that surprised not only us, but every other guest. How powerful that one mans idea can change the course of someone's established perspective.
Next, IDES' take on a Black Forest dessert presented a petite chocolate box (that remarkably matched the exact same roughened texture as the black plate it was served on) with a small hammer that broke open the shell to reveal a concoction of dark berries and edible flowers.
The final dish came in a calm and unassuming form: a memorable sculpture-like serving of pitted spiced cherries served on ice, that transport you to memories of mulled wine by warm fires – perhaps better served in winter, yet completely acceptable in any season. Our dessert wine to pair, was a licquer-like Chateau Pierre-Bise "Les Rouannieres" (Coteaux du Layon 2016, Loire Valley, France.)
It's hard to compare each dish at IDES, as they each stand completely on their own. Their ongoing narrative continues as each dish comes out perfectly timed after the next, ensuring you are captivated and inevitably lose a sense of time. Was it the unmatched fried chicken drumstick or clear bacon broth soup that blew us away? Nevertheless, its an experience worth getting out for.
∆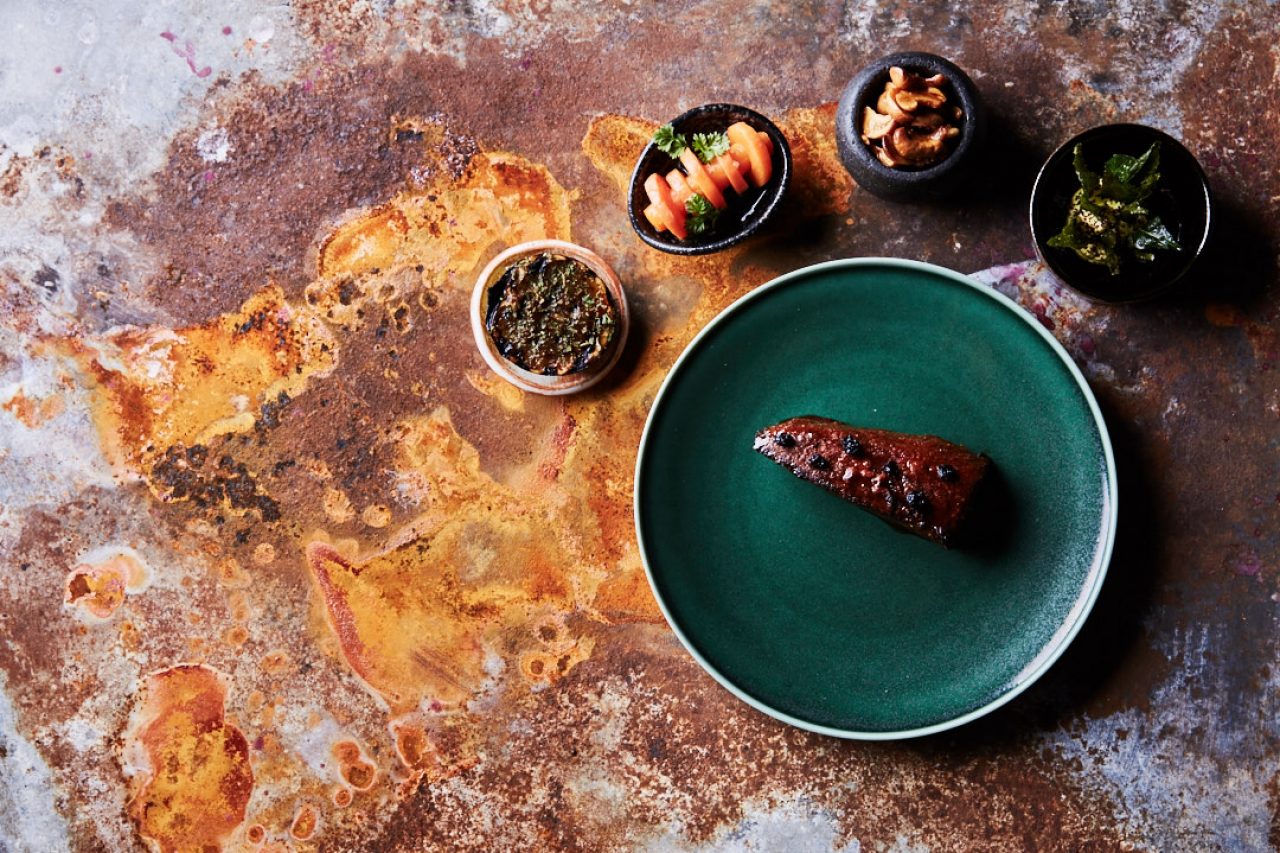 IDES 
92 Smith St, Collingwood
Melbourne, Victoria, 3066, Australia
#champ_melbourne