Domaine Chandon
An "In-Depth Rejuvenation" & Contemporary Redesign For The Renowned Australian Winery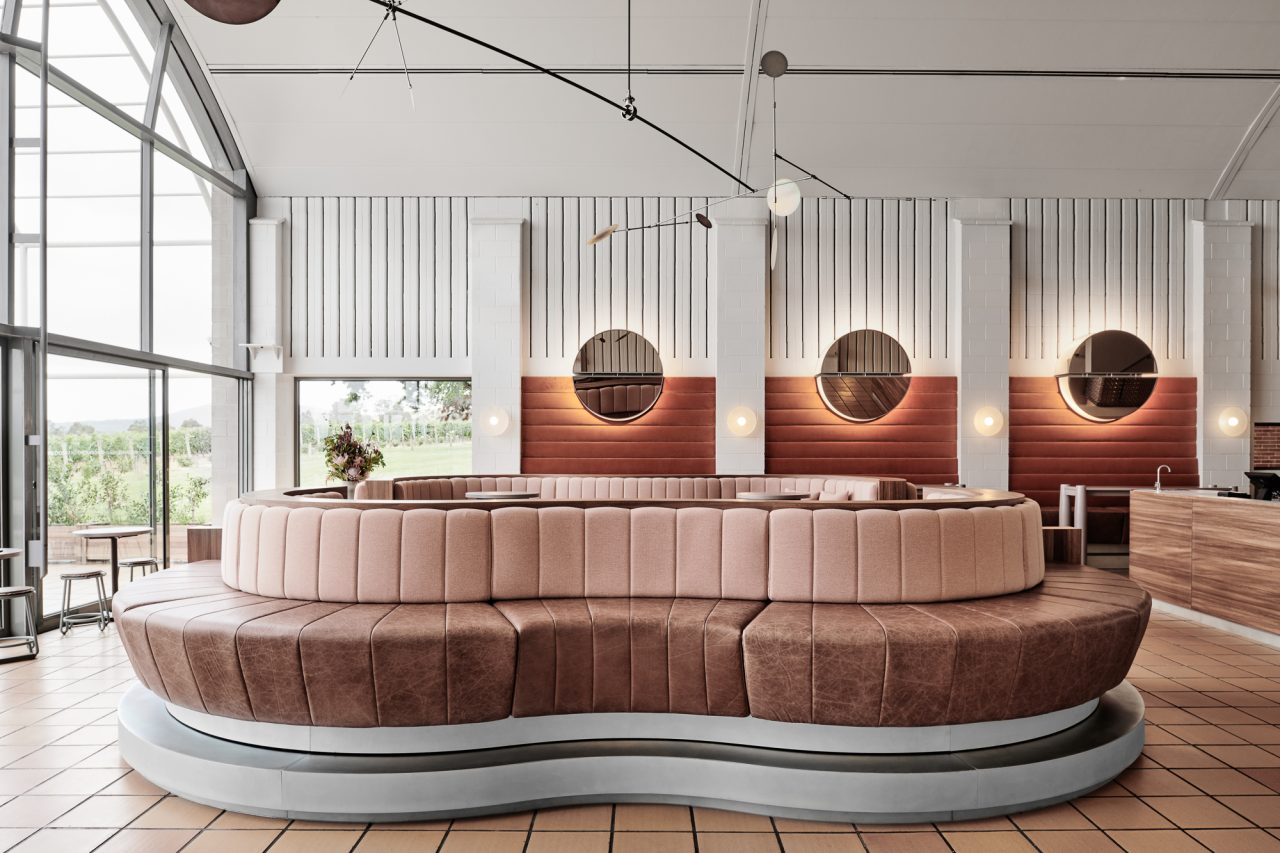 The Yarra Valley is home to some of Victoria's most celebrated wines, and here along the Maroondah highway, find Domaine Chandon's newly renovated outpost.
With a spacious cellar door, restaurant and outdoor patios, there is no lack of comfortable corners to enjoy a glass of their award-winning wines. Now with a completely renovated interior, the renowned winemaker has introduced a brand new modern atmosphere championing excellence in design, further complimenting the excellence of their wines.
For the redesign, Domaine Chandon enlisted Melbourne-based Foolscap Studio led by Adele Winteridge to create a contemporary dining space, tasting room and shop floor. Whilst retaining the building's historical skeletal structure, Foolscap completely reimagined the interior space in enclosed, intimate spaces that were revealed in a 'Compression/Release' concept.
In a muted rose and mint palette, the continuously-curved, suede-covered seating is immediately inviting, looping around each space to create its own navigation. Soft, light timber is paired with brass fittings and sandstone counters for a balanced yet juxtaposed mix of materials. Utilising local materials, find spotted gum timber flooring and joinery next to speckled patterning of Queensland 'Dreamtime' marble, as well as textiles printed by indigenous artists .The acclaimed interior design isn't short of recognition, winning Restaurant & Bar Design Awards 2018, Best Bar (Aus/Pacific) and the International Design Media Awards 2018, Leisure Space Category.
Taking lunch in the main dining space, we enjoyed their two-course set wine lunch menu, which included a charcuterie board (selection of delicately cured pork and chicken liver parfait, served with pickled vegetables, seasonal berries, warm sourdough and wholemeal lavish) paired with Chandon's Cygney Pinot Meunier Rosé (2014). A perfect addition as a refreshing and light rosé accompanying the diversity of the charcuterie board.
Whilst the main, second course offered a selection of Slow Cooked Pork Belly, Baked Herb and Parmesan Polenta or Grilled Swordfish, we opted for the latter. The grilled swordfish included a fresh, citrus dressing over pieces of artichoke, fennel, zucchini and chickpea salad. As the Sommelier advised, Chandon's Yarra Valley Cuvée matched perfectly.
Not only a great key destination to sample some of Victoria's most renowned wines, but to discover emerging local design talents reimagining the country's design language.
∆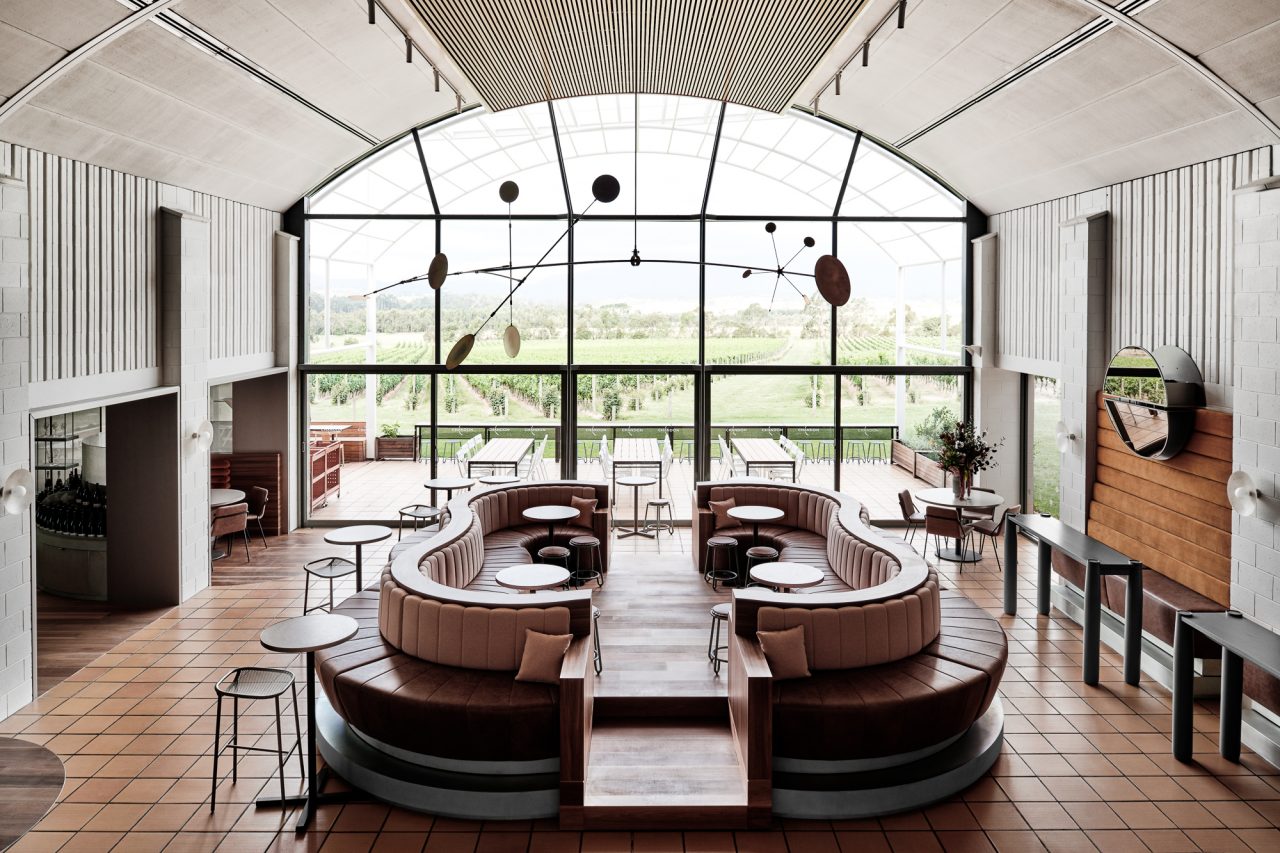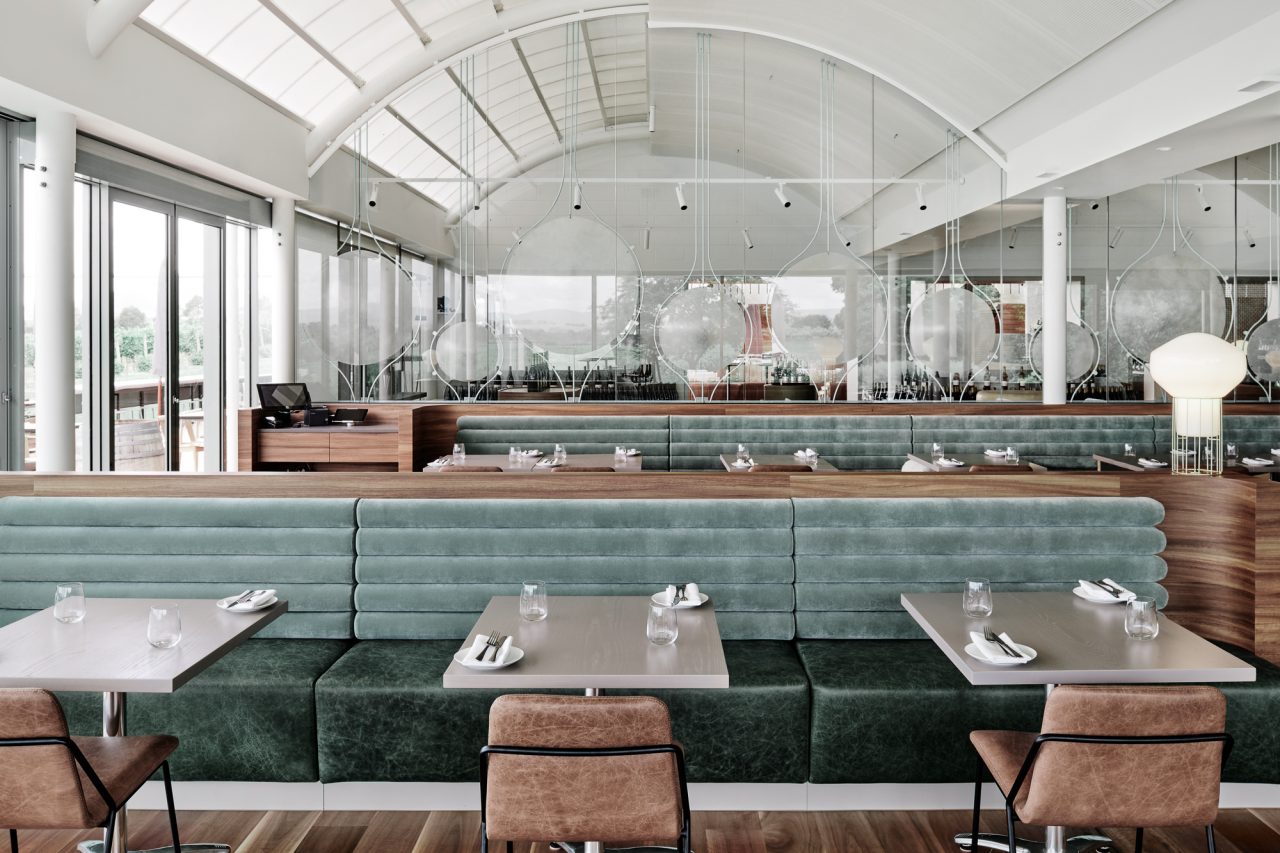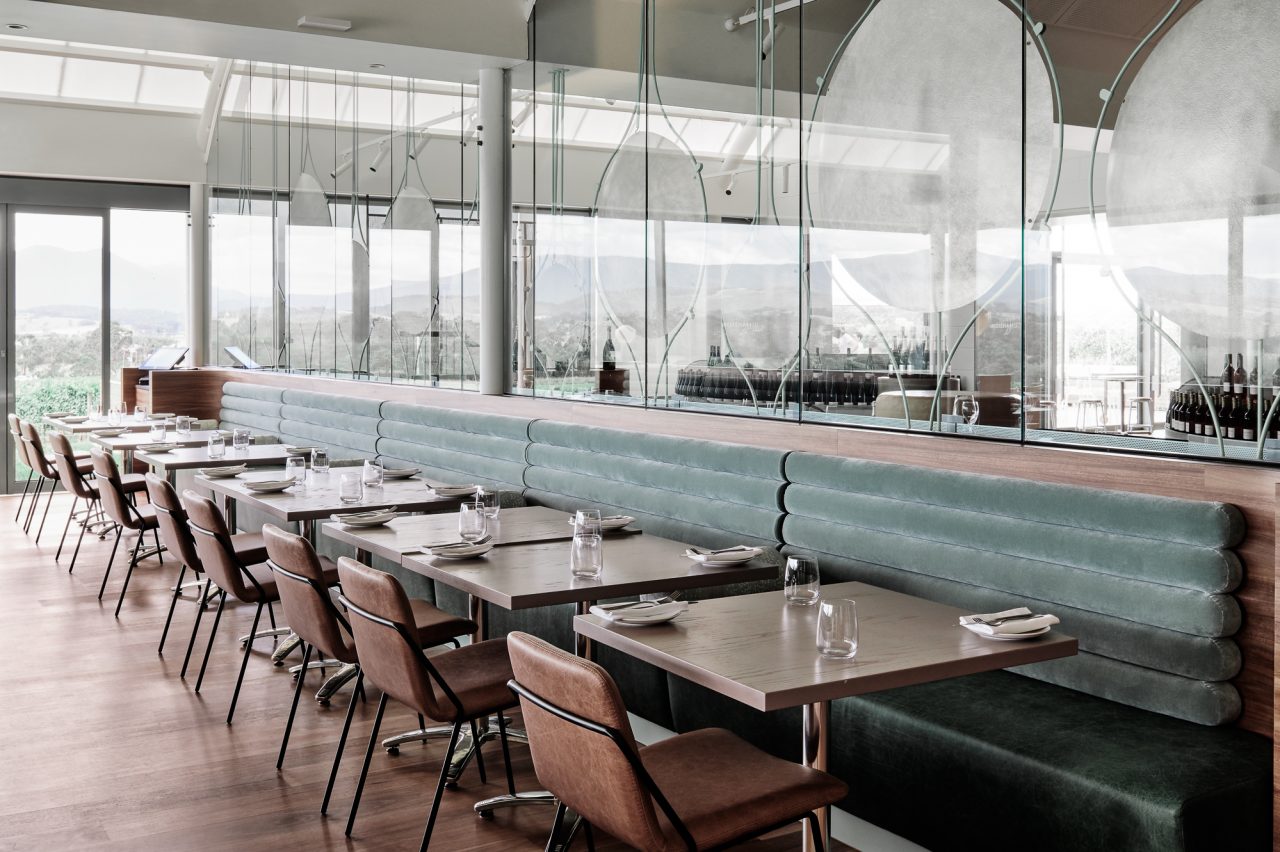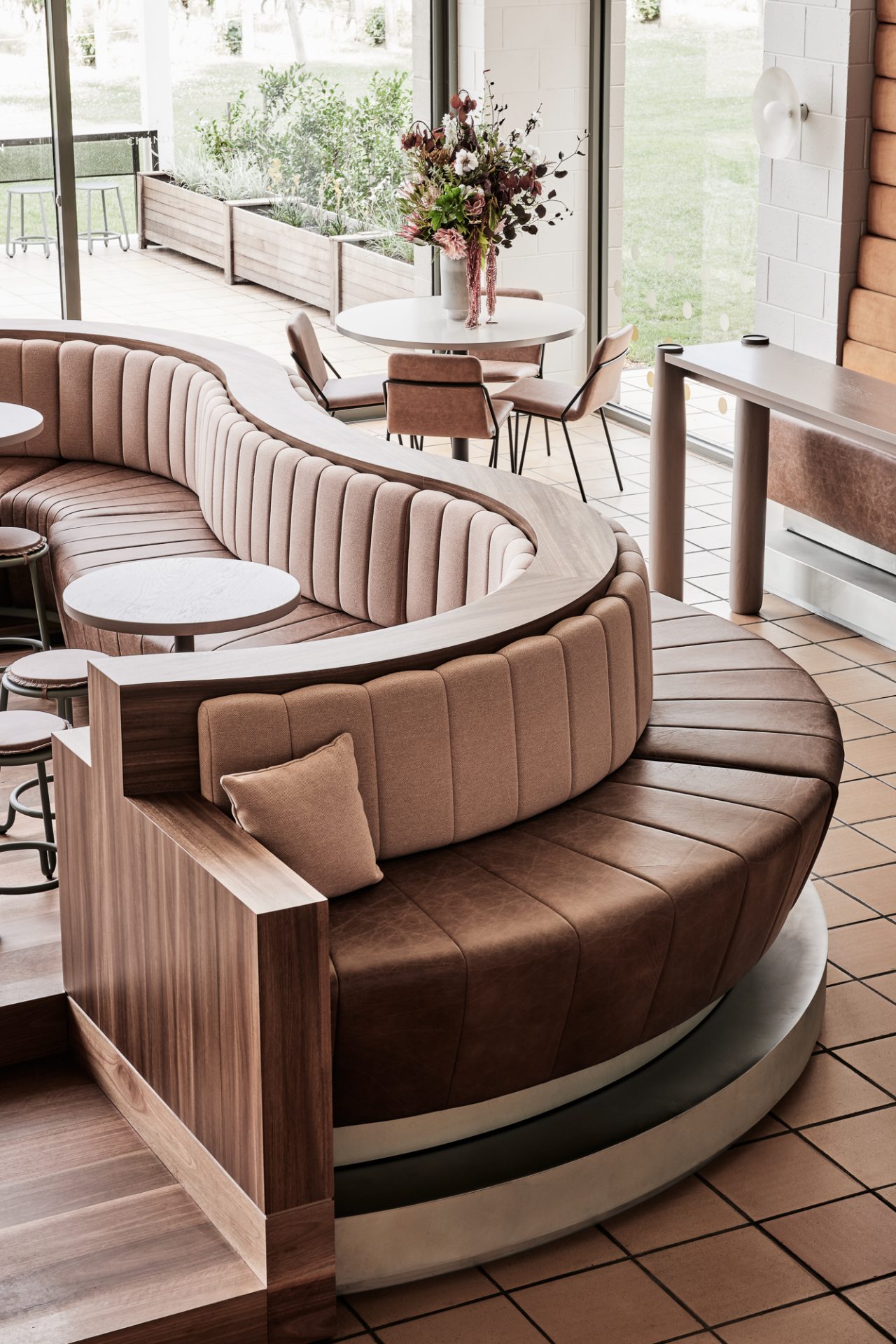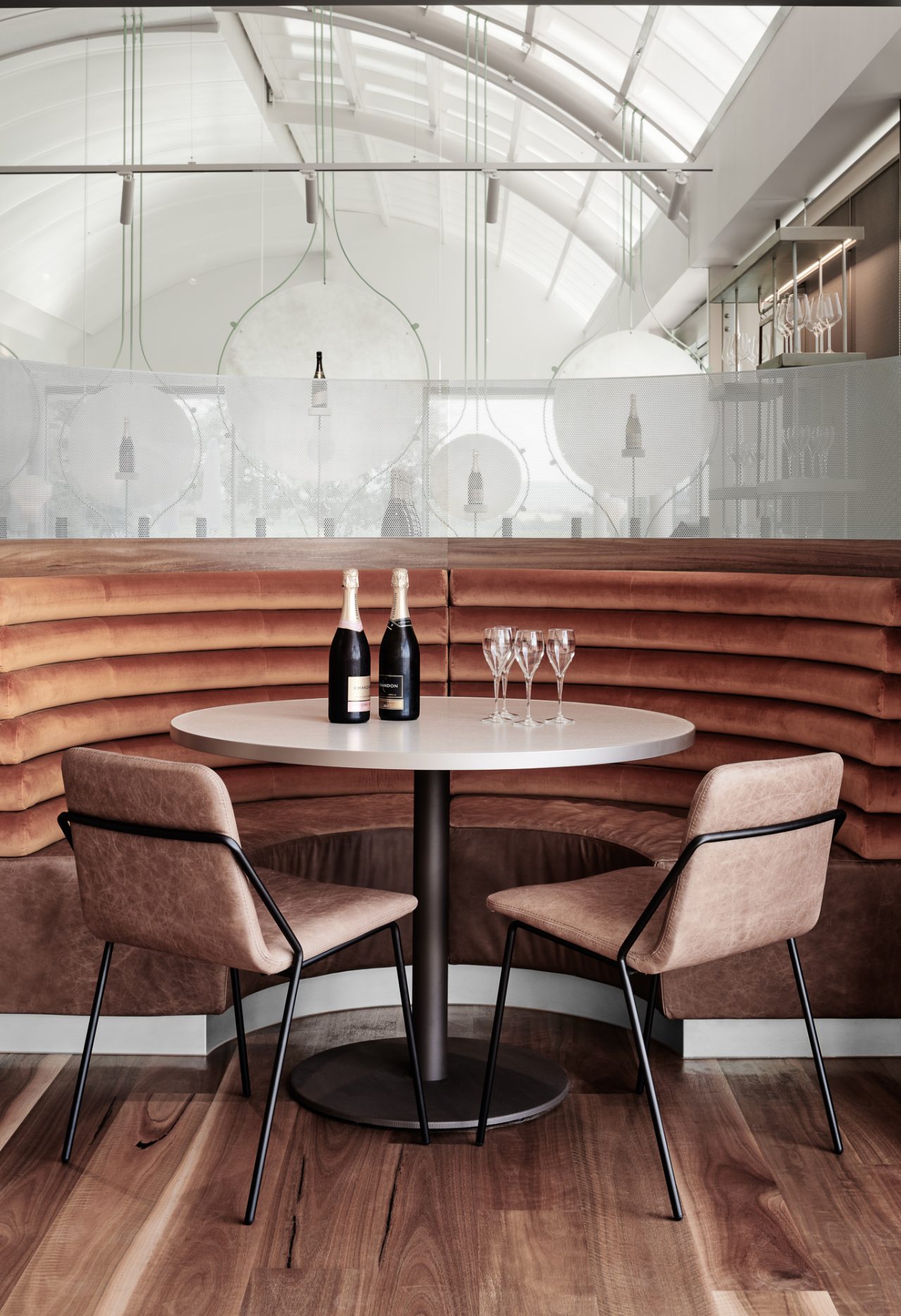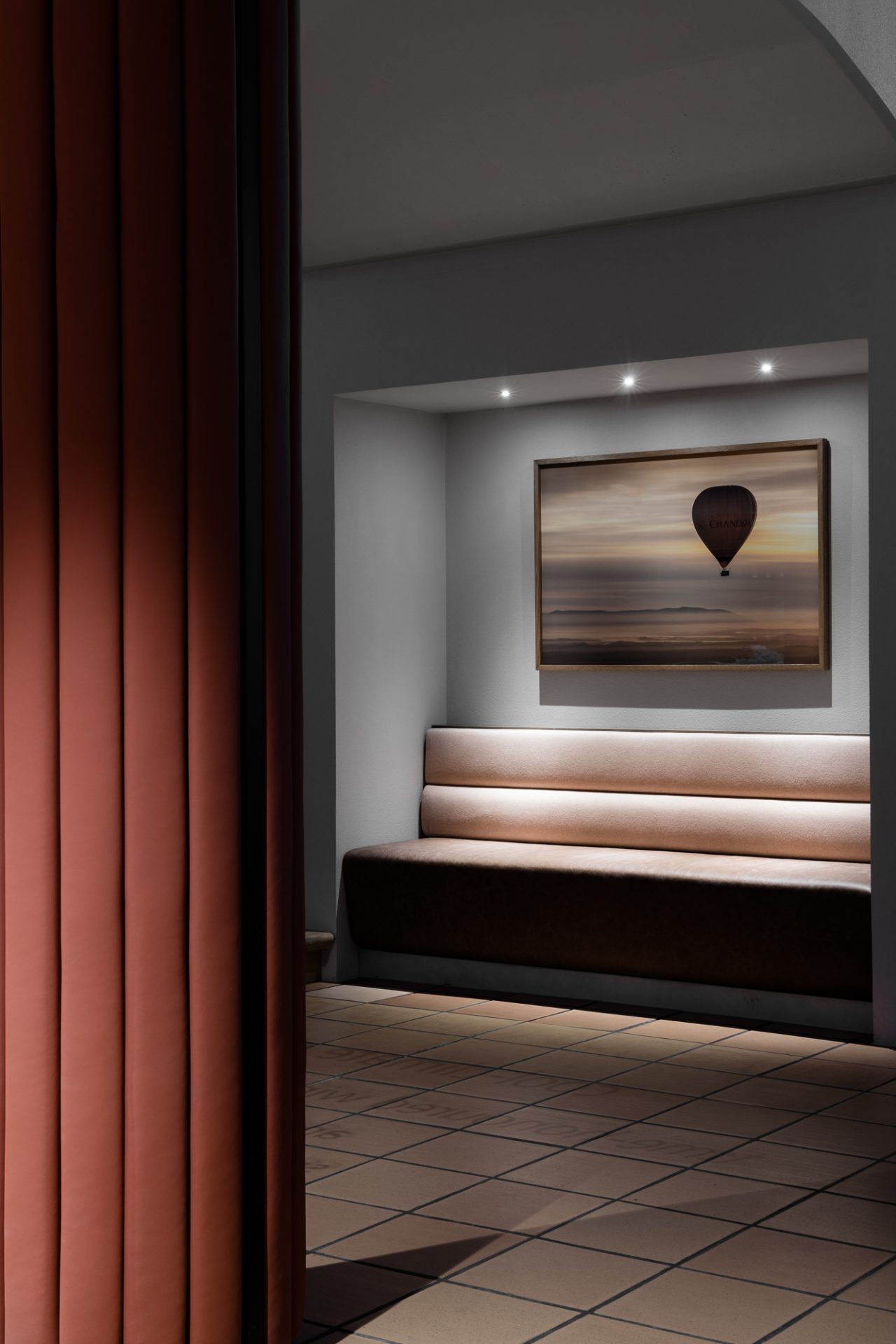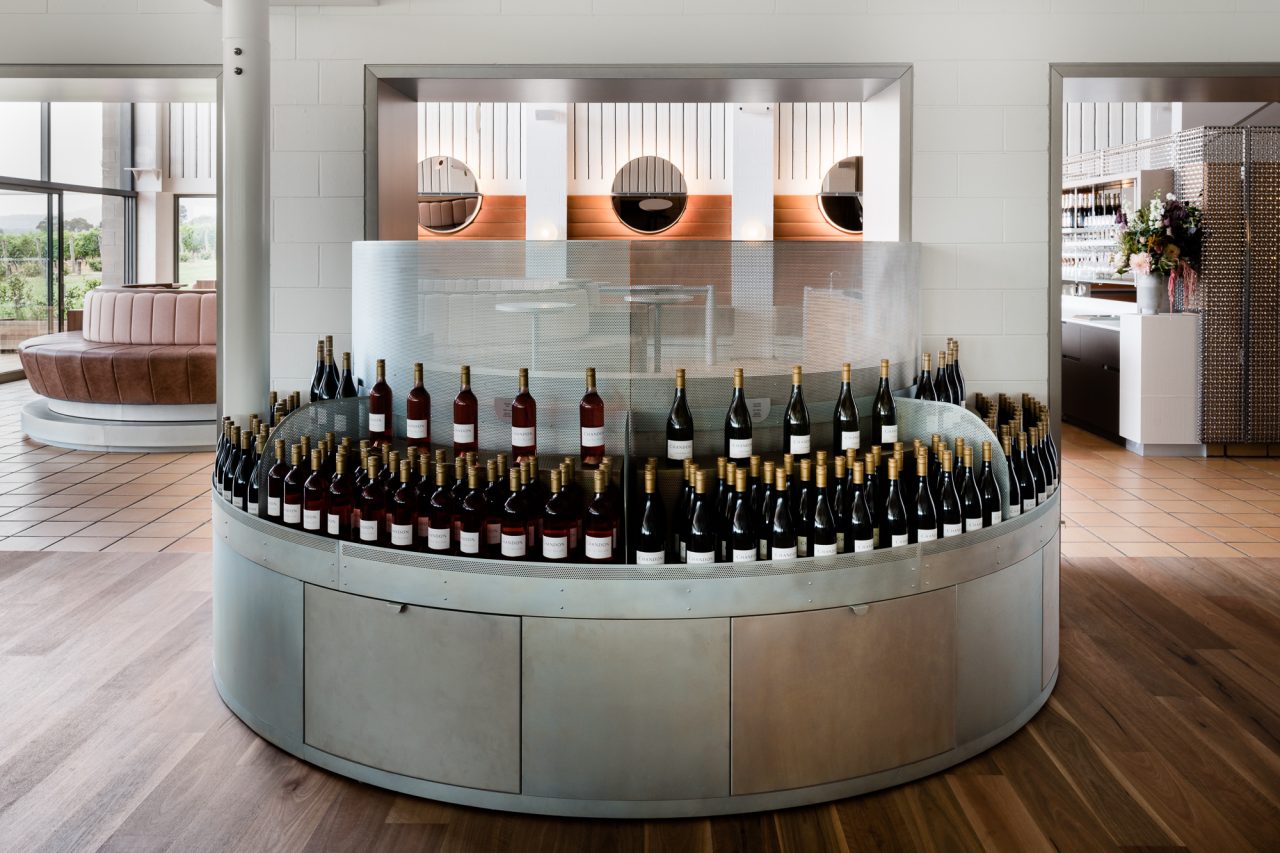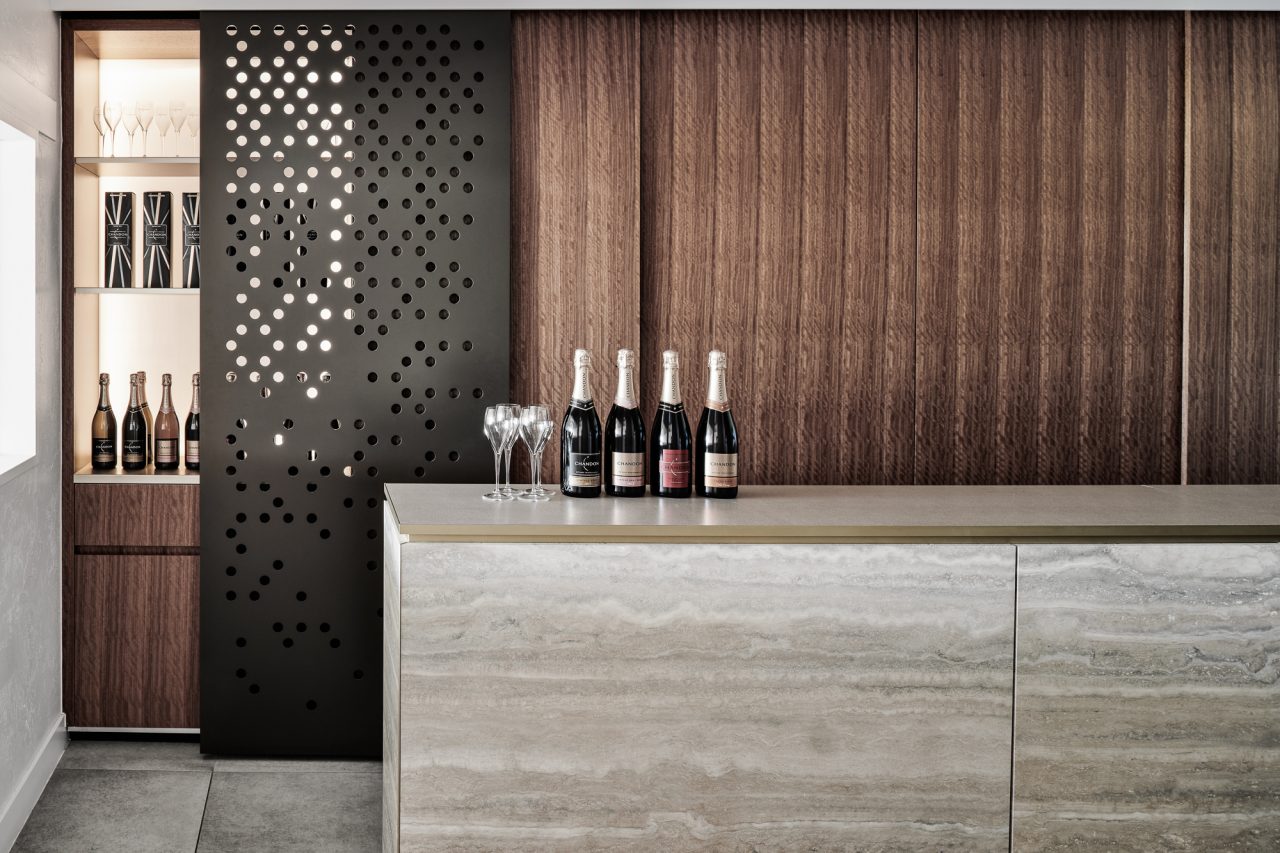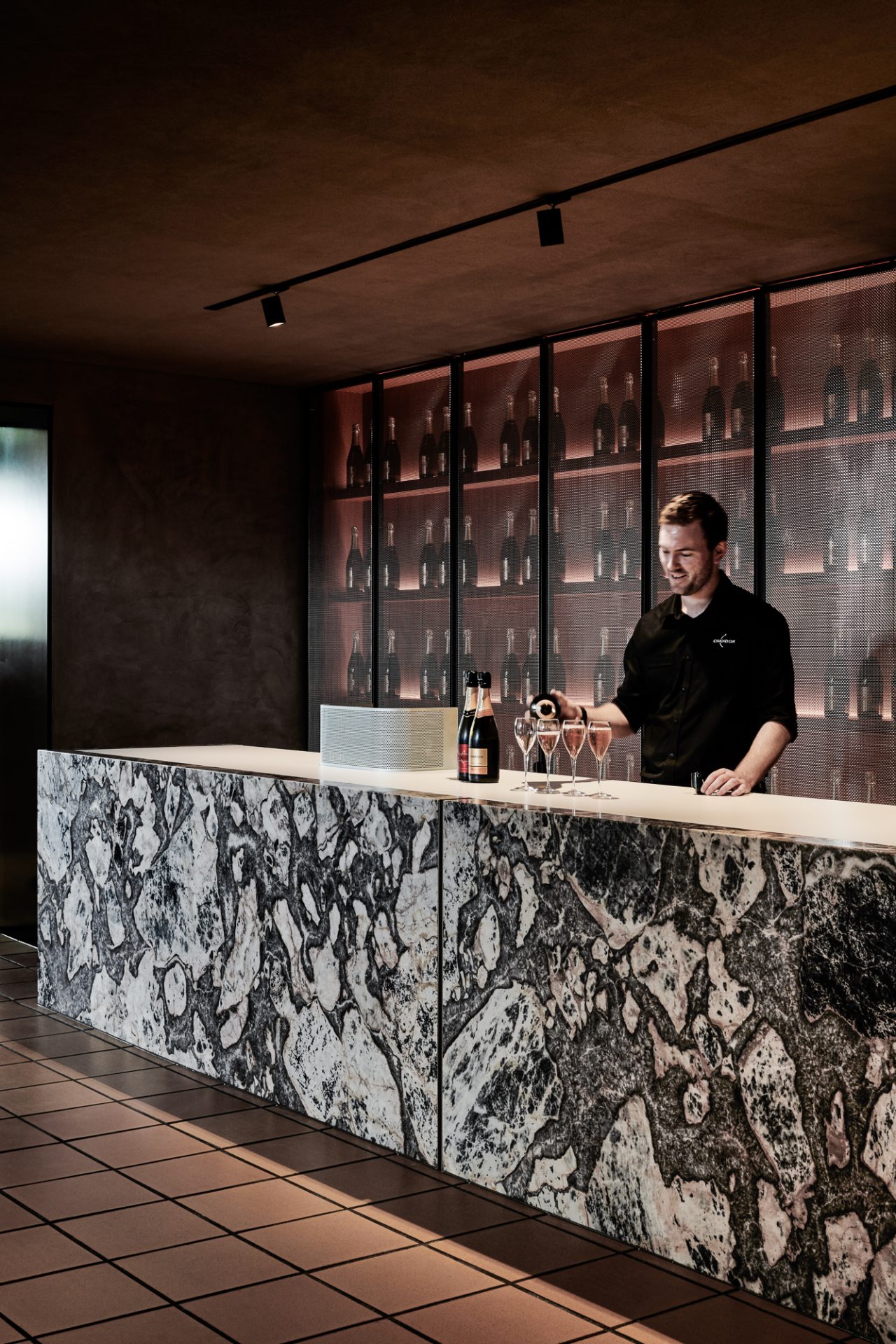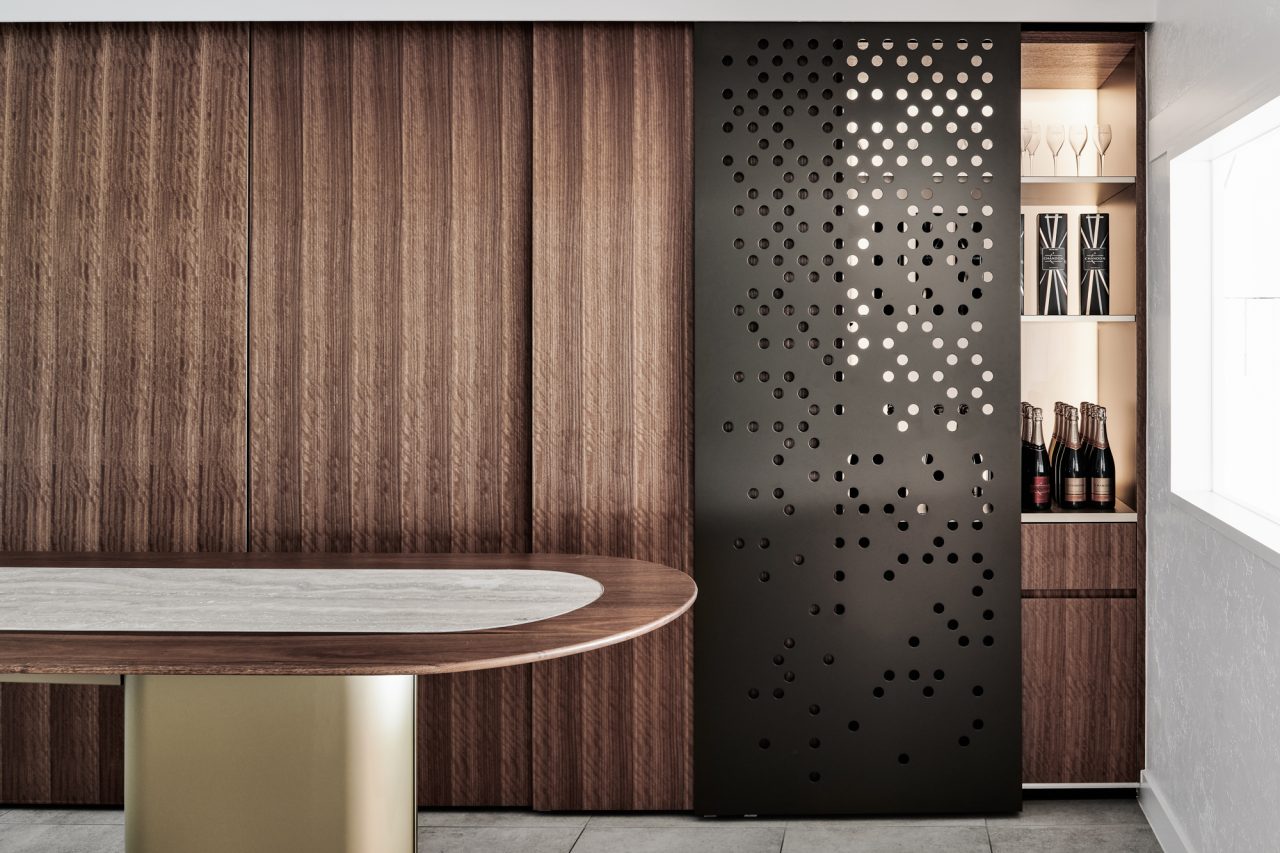 Domaine Chandon
727 Maroondah Hwy,
Coldstream VIC 3770
Australia
#champ_melbourne