Riley
Sun, Sea and Sustainability in the Heart of Cairns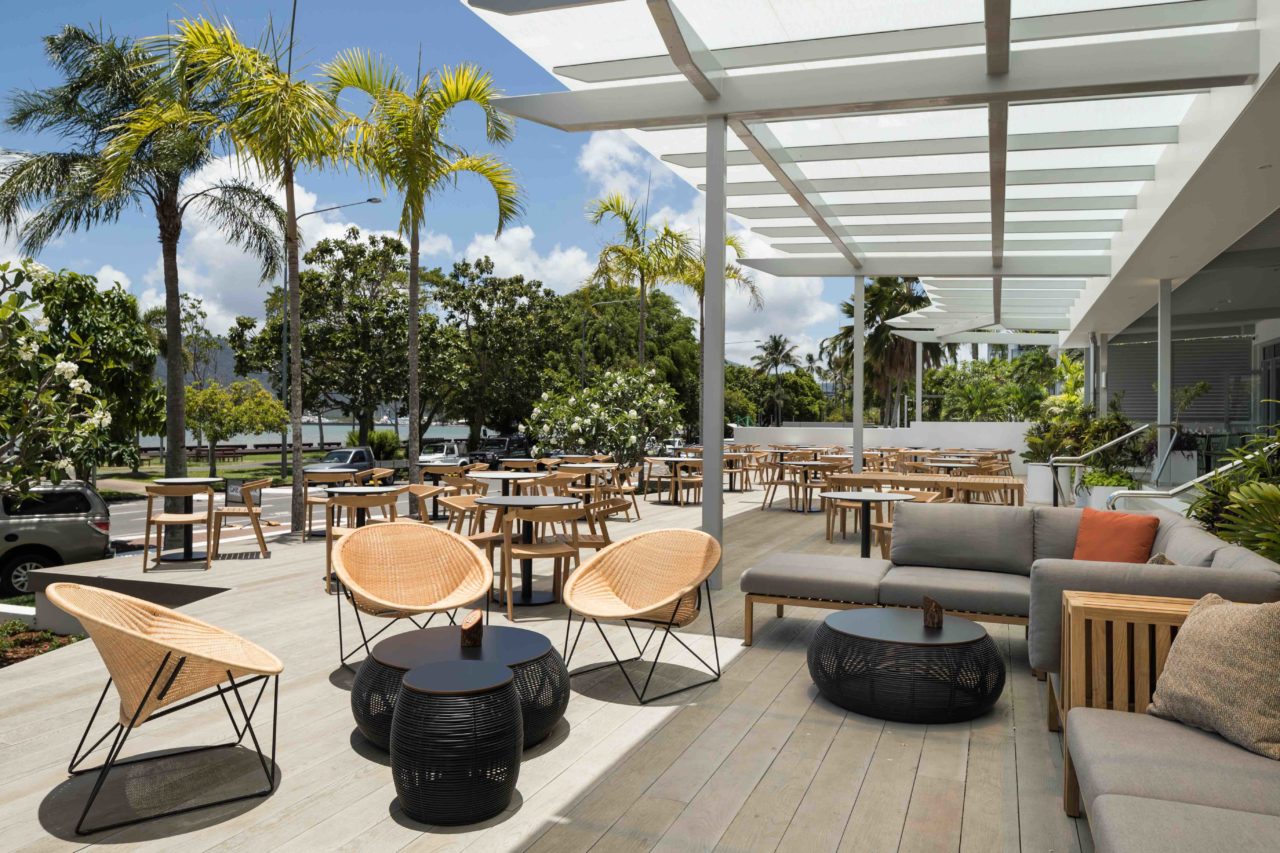 Situated directly on the Cairns Esplanade, the Riley hotel presents a design-led stay in Queensland's Tropical North, the gateway to the spectacular Great Barrier Reef.
Made up of two buildings – with one towering over the ocean and the other with equally as impressive ocean views – the Riley offers a resort experience complete with a 1000-square metre swimming pool, white sand beach and cocktails, appealing to both holidaymakers and design enthusiasts alike. 
Upholding its own identity and personality, Riley champions bright, neutral tones and natural materials in its interior design. Being there is like taking a big breath of fresh air.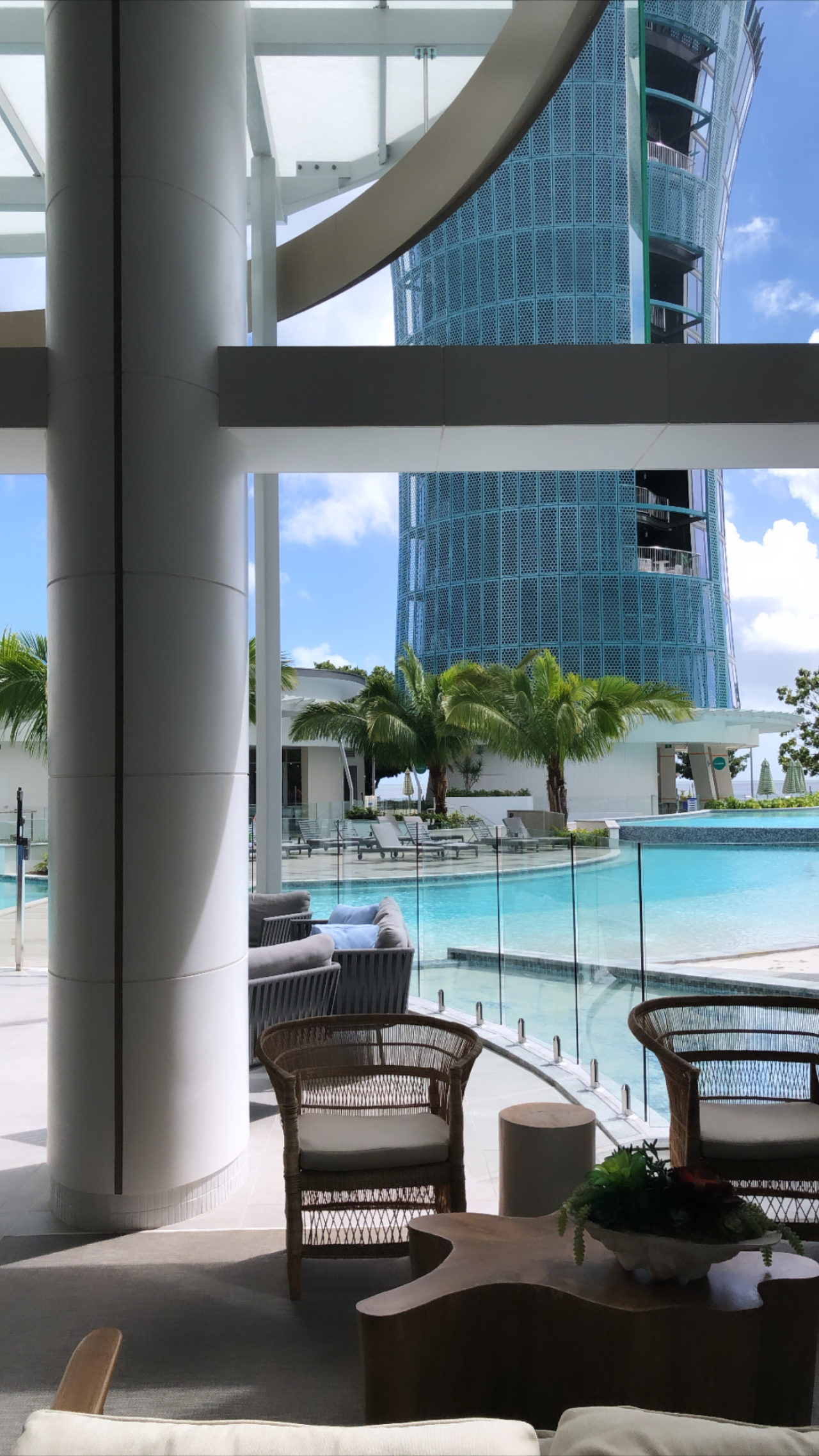 Designed by ThomsonAdsett, an interior and architecture firm based in Queensland, the layout is open and spacious, working with the natural ocean breeze to flow through the communal spaces. The accompanying furniture design was completed by studio Furn-Niche, with their fingerprint most prominent in the hotel lobby where a large sitting area ensures a vibrant buzz of guest interaction all day.
As a five star luxury hotel, the Riley team know they need to go above and beyond. Crafted with Cairns-based operators, they have unique VIP experiences (such as helicopter rides to secluded watering holes and places unreachable by foot) available only for hotel guests.
Small conveniences count just as much. Phone chargers are available for guests if they've left theirs at home, with cartons of water available upon request at any time. At reception, free bikes are available for guests to loan with Cairns city a perfect place to explore on two wheels, especially along the Esplanade. A 24 hour fitness centre is open for guests to access at any time, with a beauty spa available by appointment.
The two buildings make up the the five star hotel with 311 rooms and suites. Surprisingly, it is the first five star offering to open in the city in the last 20 years. Part of the Crystalbrook Collection of hotels, the Riley is the brainchild of entrepreneur and philanthropist Ghassan Aboud. Through his passion for Cairns he invested in the city, highlighting the big hospitality gap in the tourist-heavy destination. Filling that niche with the Riley, Bailey and soon-to-be-opened Flynn hotel, Aboud's Crystalbrook group aims to ensure each hotel operates sustainably and responsibly.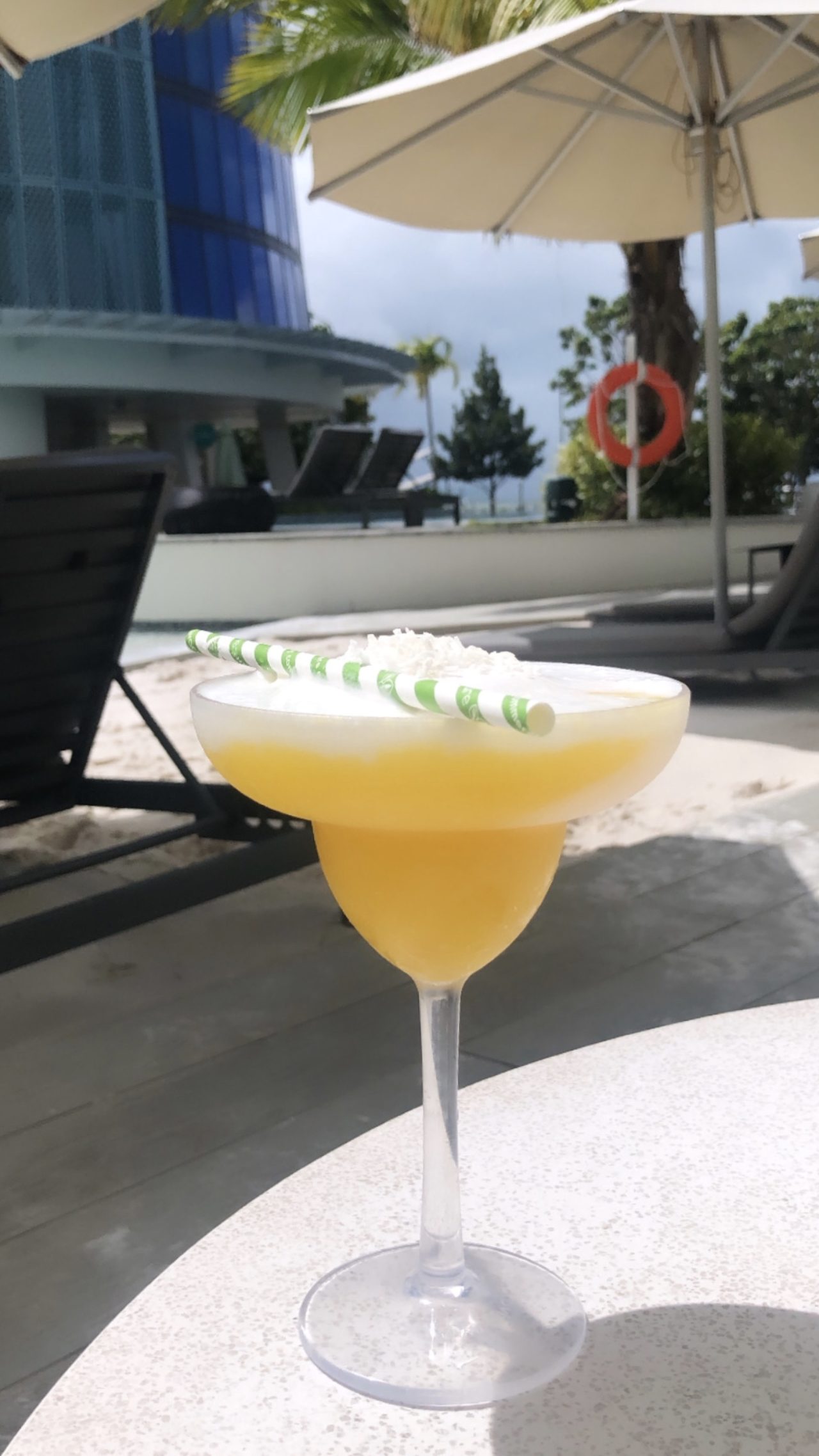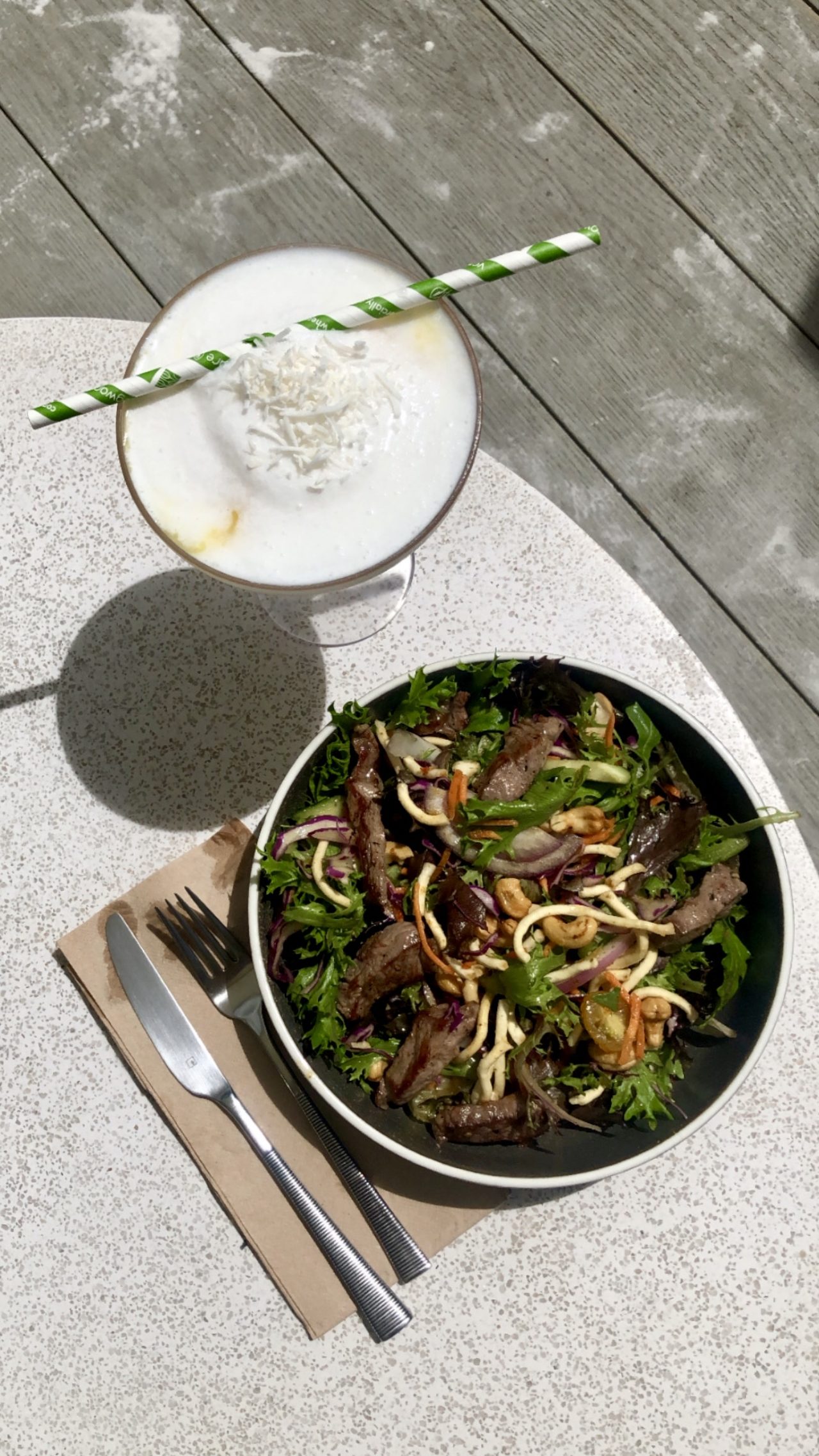 SUSTAINABILITY
Connecting with local businesses to create awareness around sustainability also through their own actions (such as OzHarvest), the Crystalbrook Collection is a founding citizen and ongoing partner of the Citizens of Great Barrier Reef, a social movement designed to change consumer understanding of how everyday actions have an impact on our overall environment.
On-site, the Riley operates plastic-free, using any straws and containers instead made from corn, sugar cane and biodegradable materials and there are no single-use amenities on option. The Riley expands their focus and also ensures renewable energy like solar power is used for their whole operations. The Crystalbrook Collection hotels all use an intuitive Building Management System that users room sensors that react to when guests check in and out, to turn off lights and air conditioning within the rooms. As an added bonus for guests to also act mindfully, for each night they choose to opt-out of having their room serviced, they get a $10 vouchers towards food and beverage.
THE ROOMS
Ultimate comfort starts here. 
An iPad in each room controls lights, heating, cooling and entertainment (Staycast video streaming with hundreds of complementary movies on offer too), also enabling guests to arrange all required in-room services from the tablet. Guests can book in a time slot for when they would like their room serviced, or easily notify staff if anything in the room needs tweaking or fixing. 
Beautiful linen robes are available for all guests to utilise during their stay. The striking blue and white flowing patterns on the robes were designed by Australian Illustrator Gabriel Cunnett (the artist first hand hand painting them, and then created a digital print). Guests in robes are easy to spot comfortably walking around the hotel or lounging by the pool.
Another added luxury for guests is being able to select which type of pillow they would like for the night from a drop-down menu on the tablet. Feather or lavender-infused, they have the lot.
Small plastic bathroom amenities have been replaced with large pump bottles with the bespoke Crystalbrook Collection range of shampoo, conditioner and body wash. The range champions essential oils and indigenous Australian ingredients such as Davidson Plum and Rosella in its ingredients list, and through replacing single-use amenities they have saved 250,000 plastic bottles per year (just at the Riley!).
Nespresso coffee machines (as mentioned all coffee capsules recycled) enable guests to enjoy coffee in bed or on the balcony overlooking the ocean, before breakfast downstairs in the restaurant begins.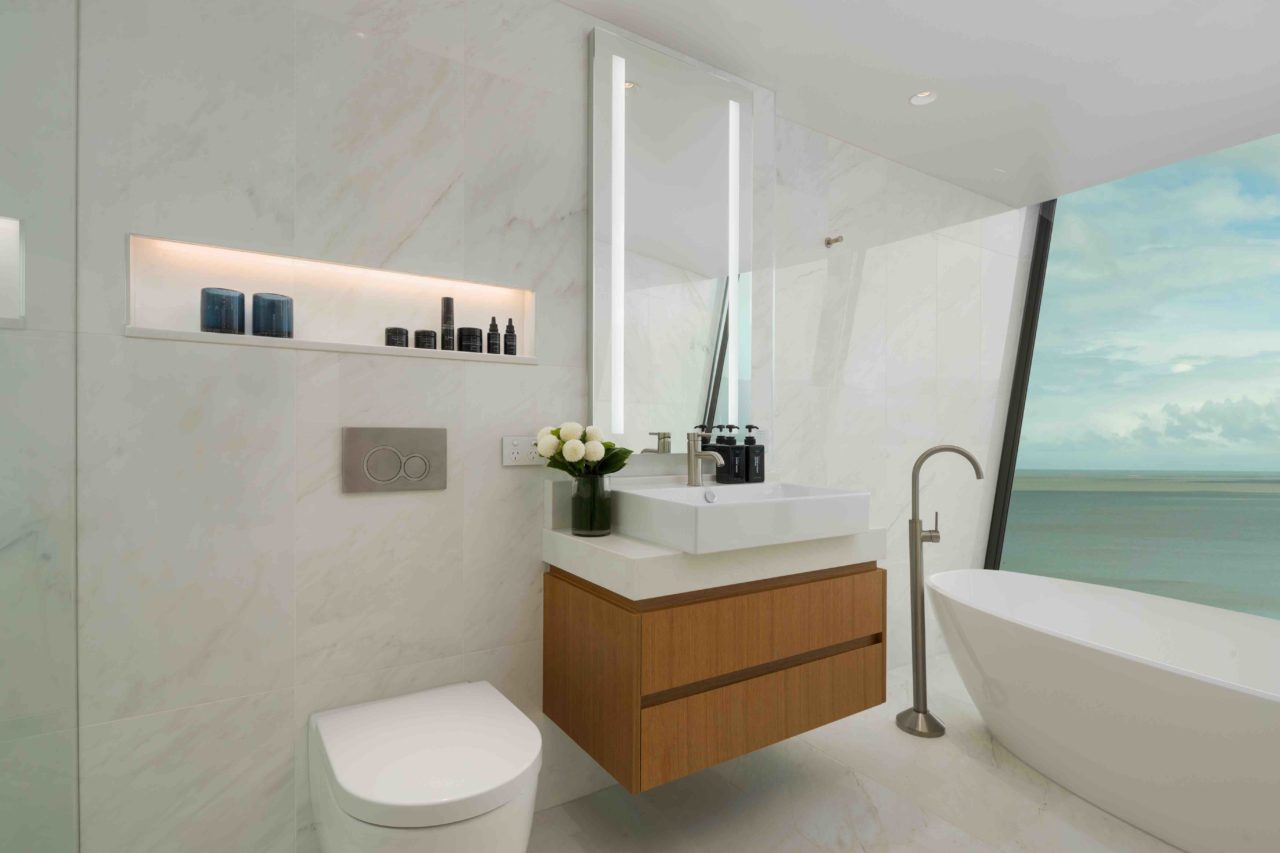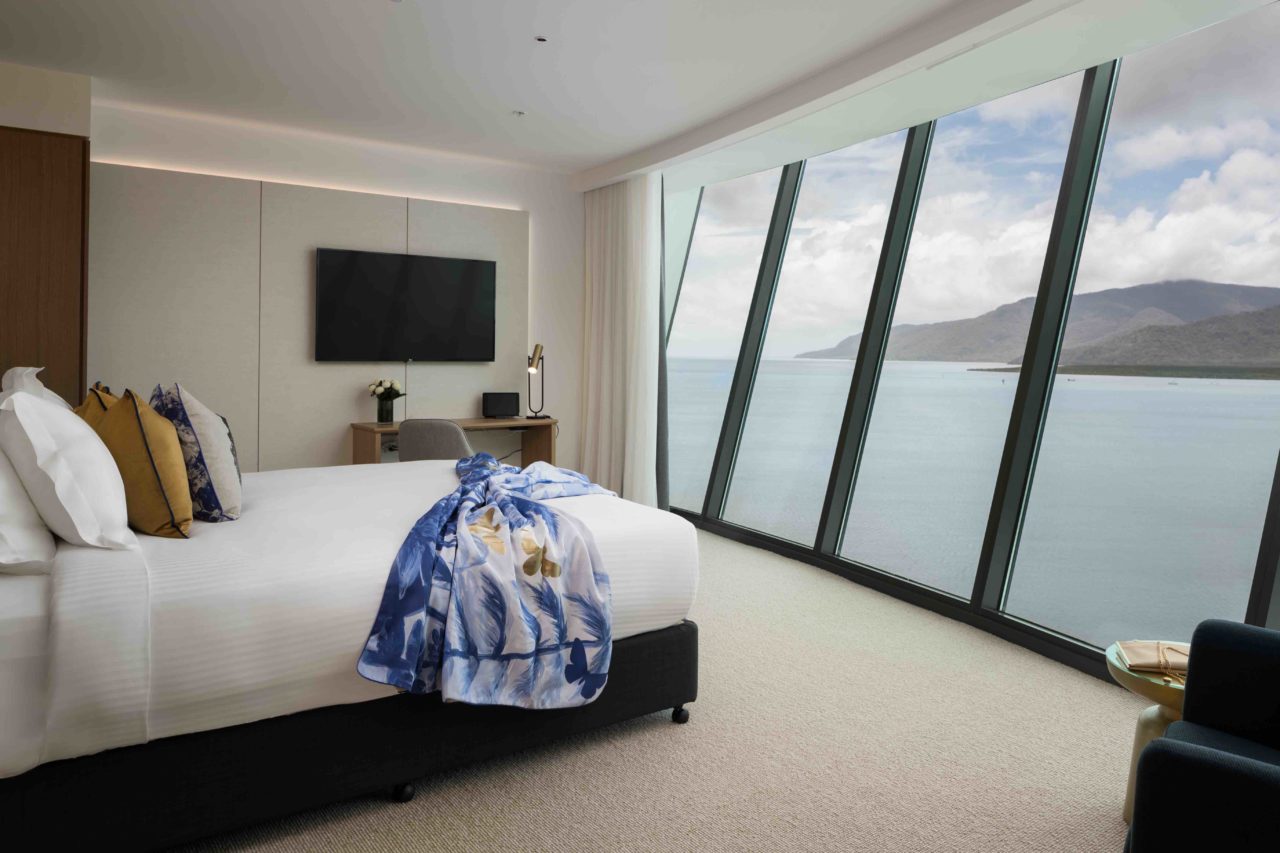 RESTAURANTS AND BARS
In the Riley tower, Mediterranean restaurant and cocktail bar Rocco presents breathtaking 270-degree views of the surrounding landscape. It is Cairns' highest rooftop bar, with sunset particular beautiful to watch from here as the sky is painted in warm colours of orange, red and purple. Evening are ideal here with a cocktail on the decking, just be sure to order your favourite classic beverage here. Rocco's cocktails are inventive and playful, but what the bartenders really get right are the no-fuss classics.
Greenfields on the ground floor offers wholesome dishes that nourish the body and soul, with salads and cold-pressed juices perfect for a regenerating pick-me-up. Situated on the front deck next to the Esplanade, Greenfields uses locally sourced sustainable produce such as grass-fed meats, sustainable fish and ancient grains.
Right next door is Paper Crane, utilising tropical Queensland's fresh produce and dishing up a modern Australian-Asian menu which is sure to surprise (such as the Vodka flamed Far North Queensland prawns in coconut with potato noodles). Bao buns, spring rolls and kimchi in the form of arancini is also on the menu.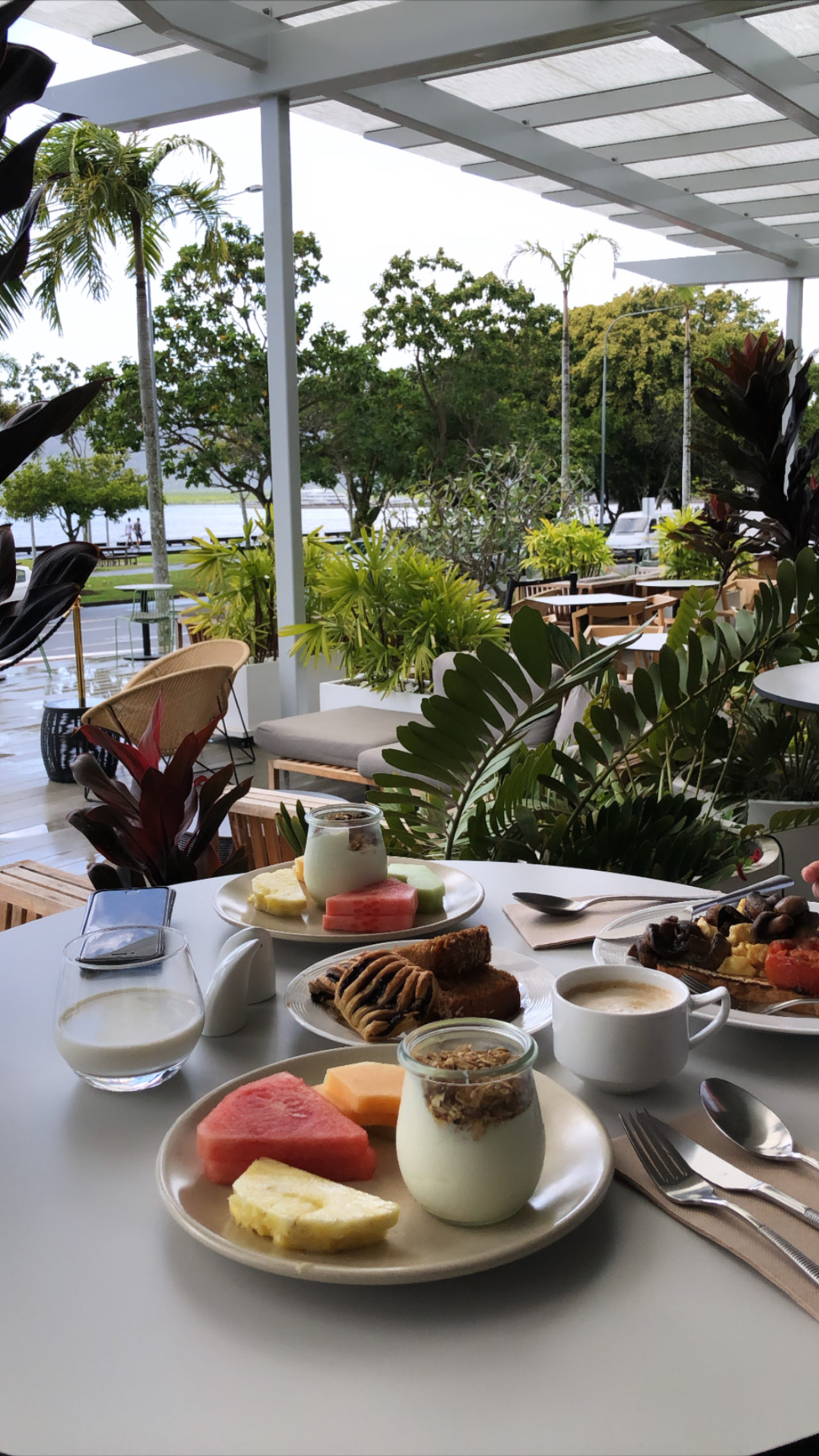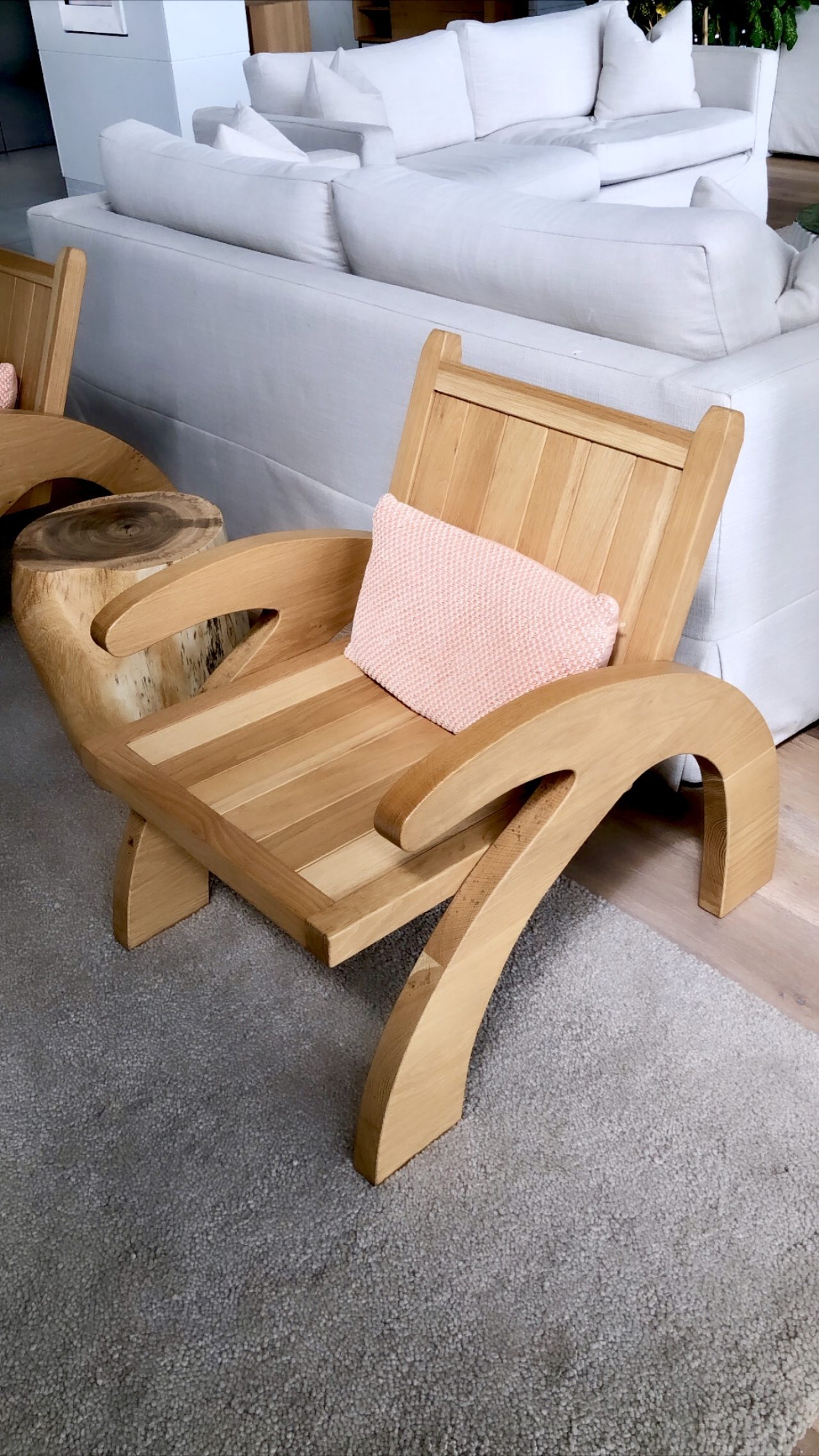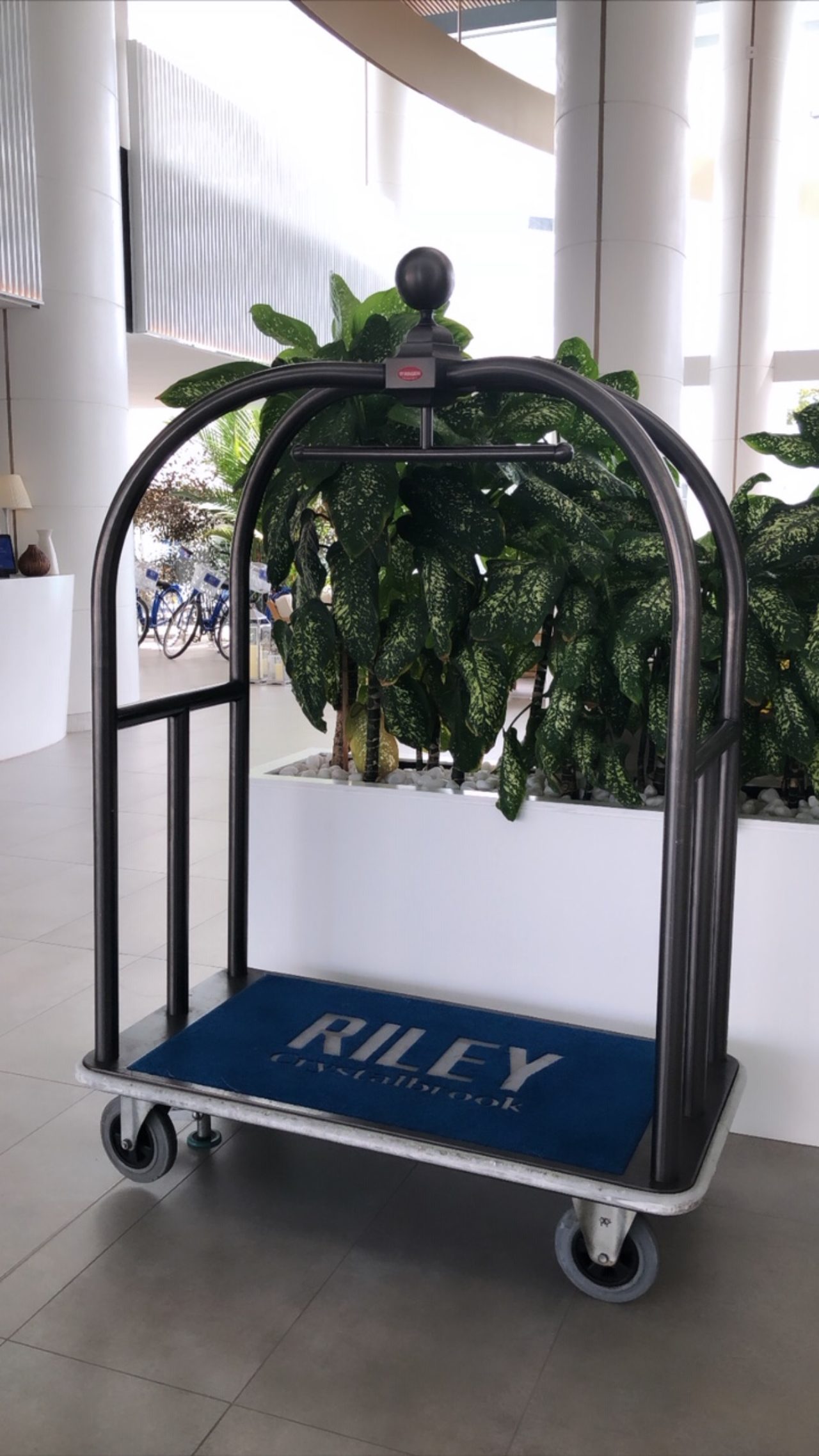 THE LAST WORD
Aiming to be one of the most sustainable tourism companies, they are quick to highlight their #responsibleluxury philosophy. Indeed the perception of luxury still holds the notions of overindulgence and excess, but the Crystalbrook group steer clear of this, opting to champion minimal luxury utilising the best of the context they are in. 
Highlights: Small luxuries like the guest bathrobes (washed and re-used) designed by Australian Illustrator Gabriel Cunnett and recycled cardboard coat hangers get it right.
What They Can Do Better: We'd like to see an option of a filtered water station available for guests instead of unlimited single-use water cartons (with plastic lids). 
Located 1700km north of Brisbane on the Atherton Tableland, Cairns is an ideal destination to relax and experience the best of Australian hospitality. the Riley get it right, and we can't wait until our next visit here.
∆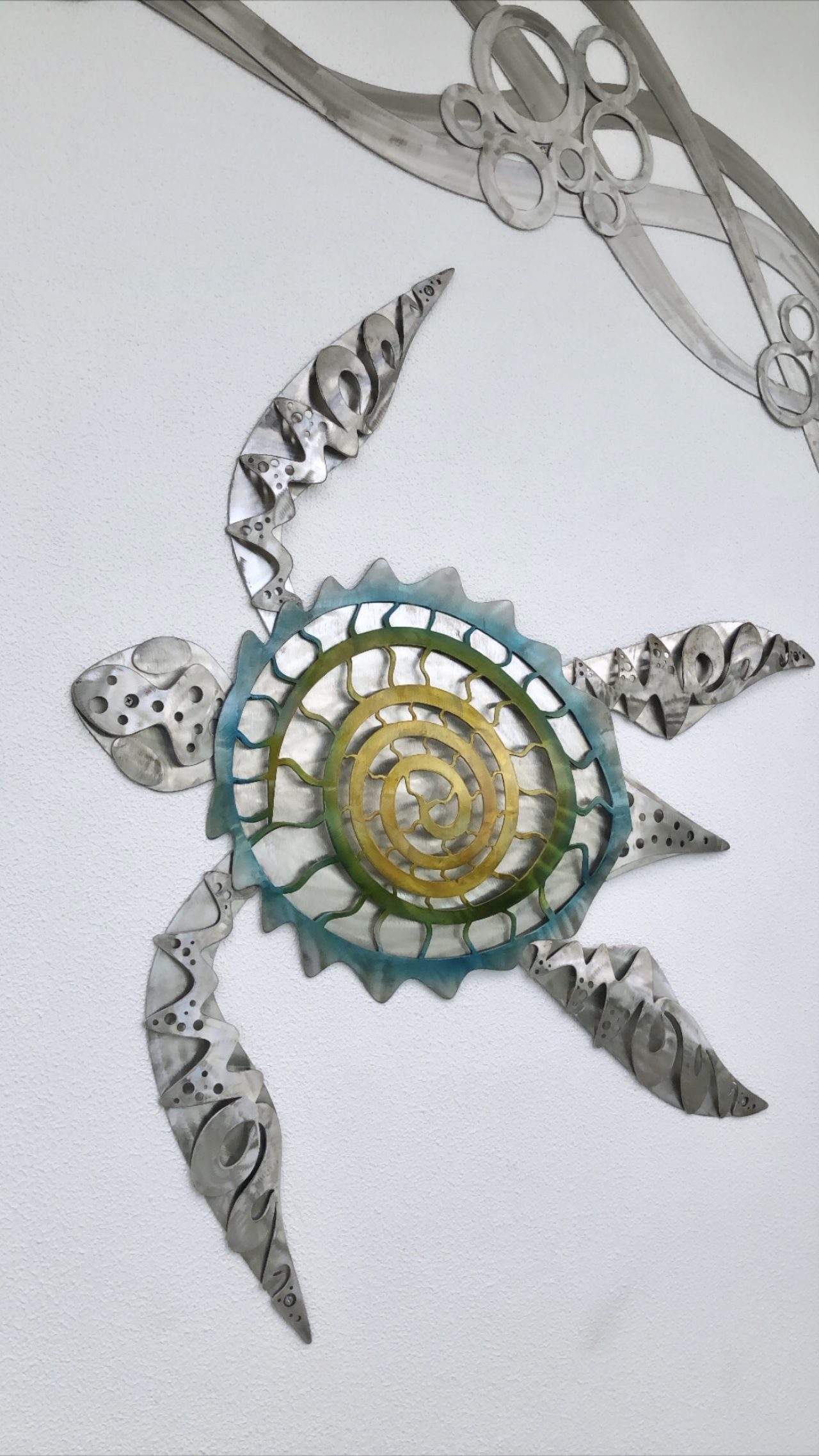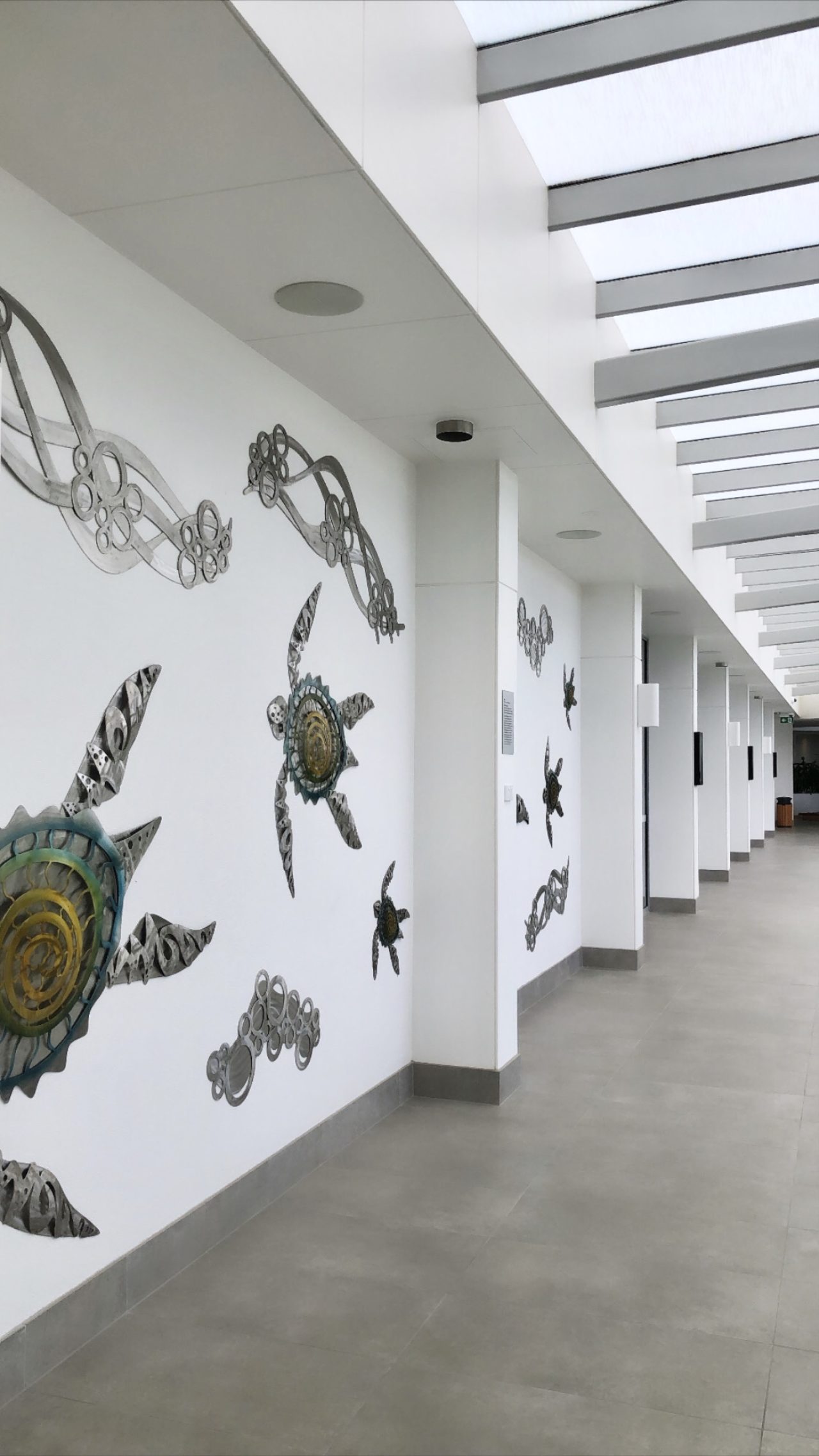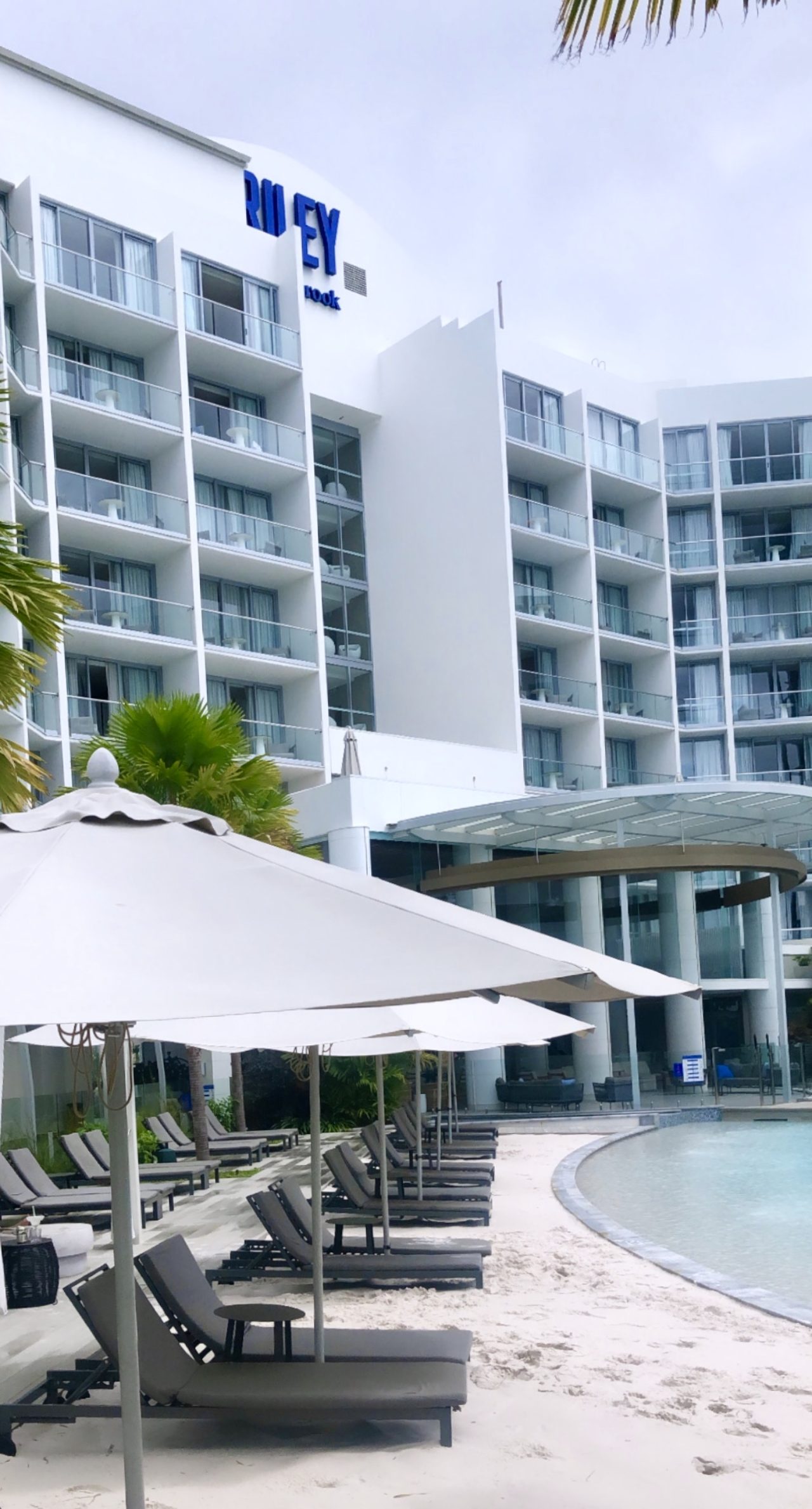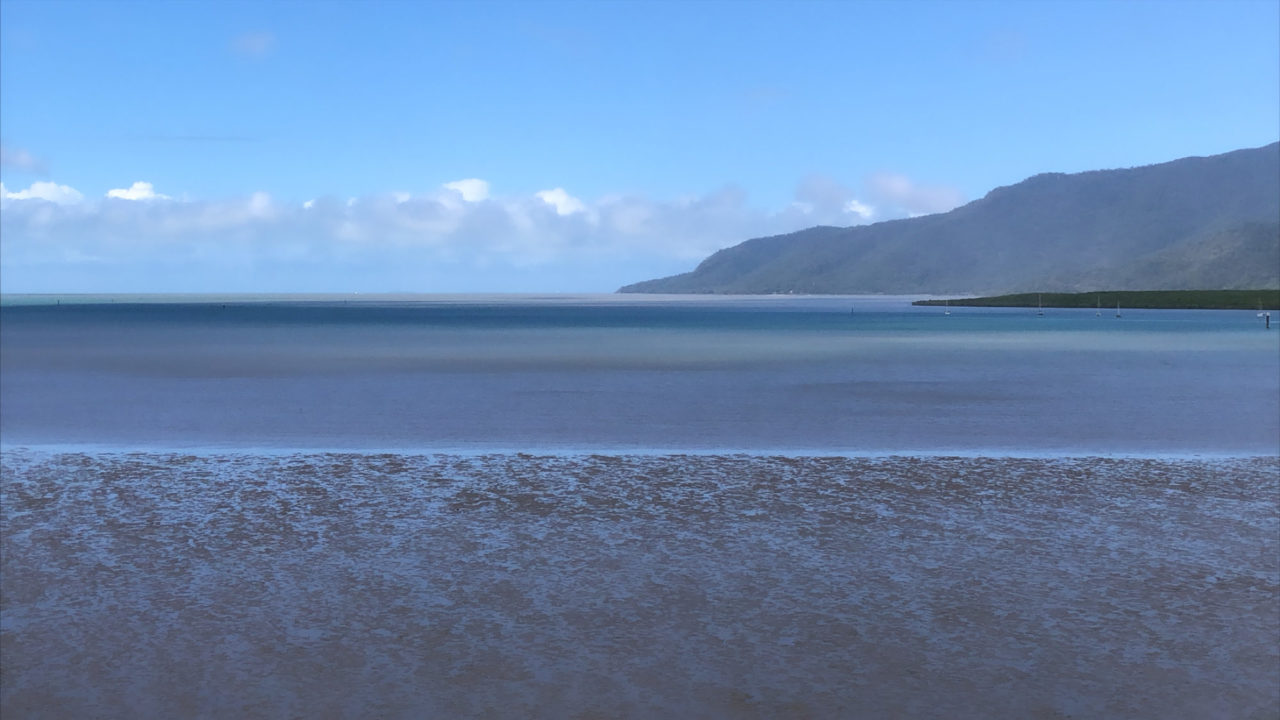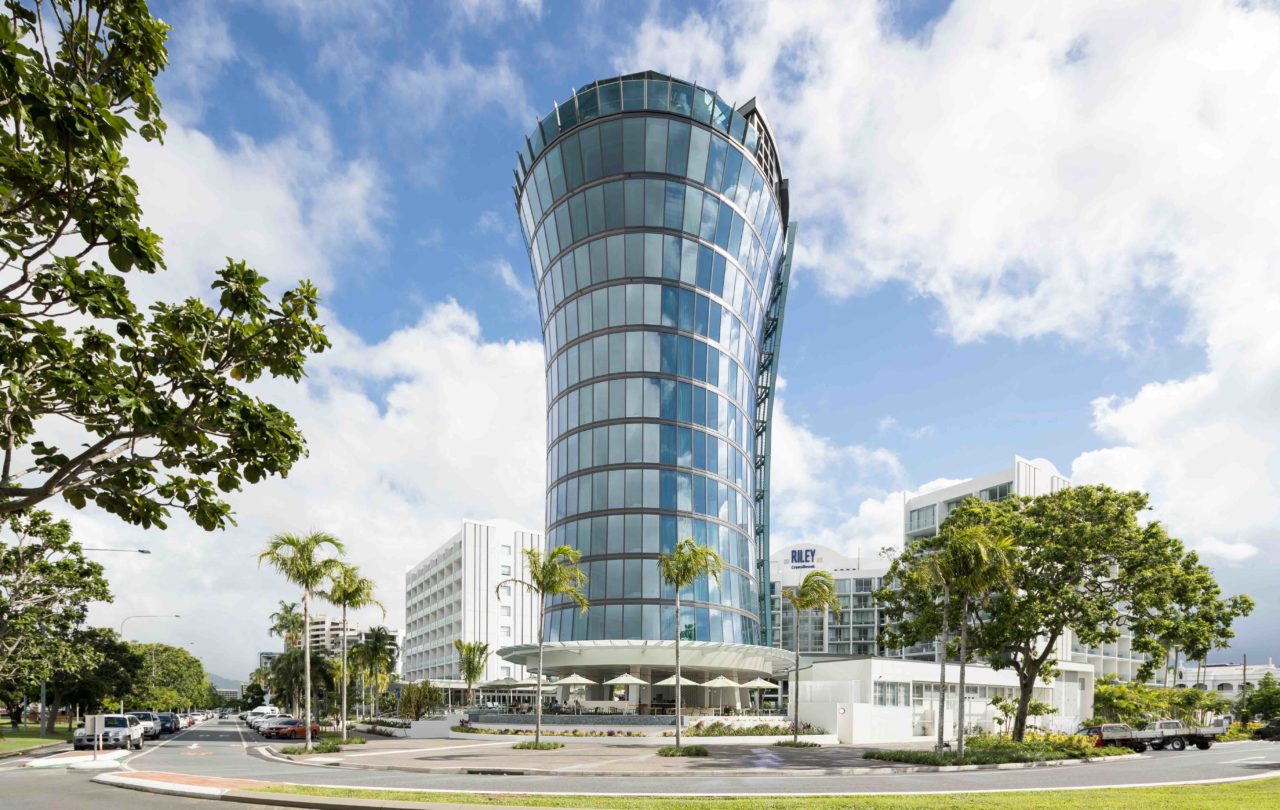 RILEY
131-141 Esplanade,
Cairns City
Queensland, 4870
Images: Crystalbrook Collection and Champ Magazine
Words: Monique Kawecki
————-
Discover more destinations on: @champ_travel
#champ_australia #champ_cairns