CC's Bar and Grill
A Refined Aussie Steakhouse in the Heart of Cairns
Cairns has found what it has been missing. Queensland in general is known for its abundance of steakhouses, traditional or modern they've got the lot. That's why when CC's Bar and Grill opened at the foot of the new Bailey hotel in Cairn's CBD, the city found a new destination they hadn't known they needed.
Interiors can feel like they are transporting guests to a buzzing cosmopolitan city with the restaurant split into different dining sections. An open kitchen and its smokey grill greets customers as they walk in, with all senses activated through the immersive space. Look closely and every part of the restaurant interiors have been considered amongst the deep red upholstered couches and dark timber chairs. Local suppliers worked on the finer details of the restaurant, such as the steak knife holders by woodworkers in the Tablelands burning the CC's logo – derived from the cattle branding from the Crystalbrook Station – into the wood.
CC's celebrates Australian produce in all its glory, almost everything is sourced within a 3 hour radius and a handful of native ingredients are delightfully included on the menu.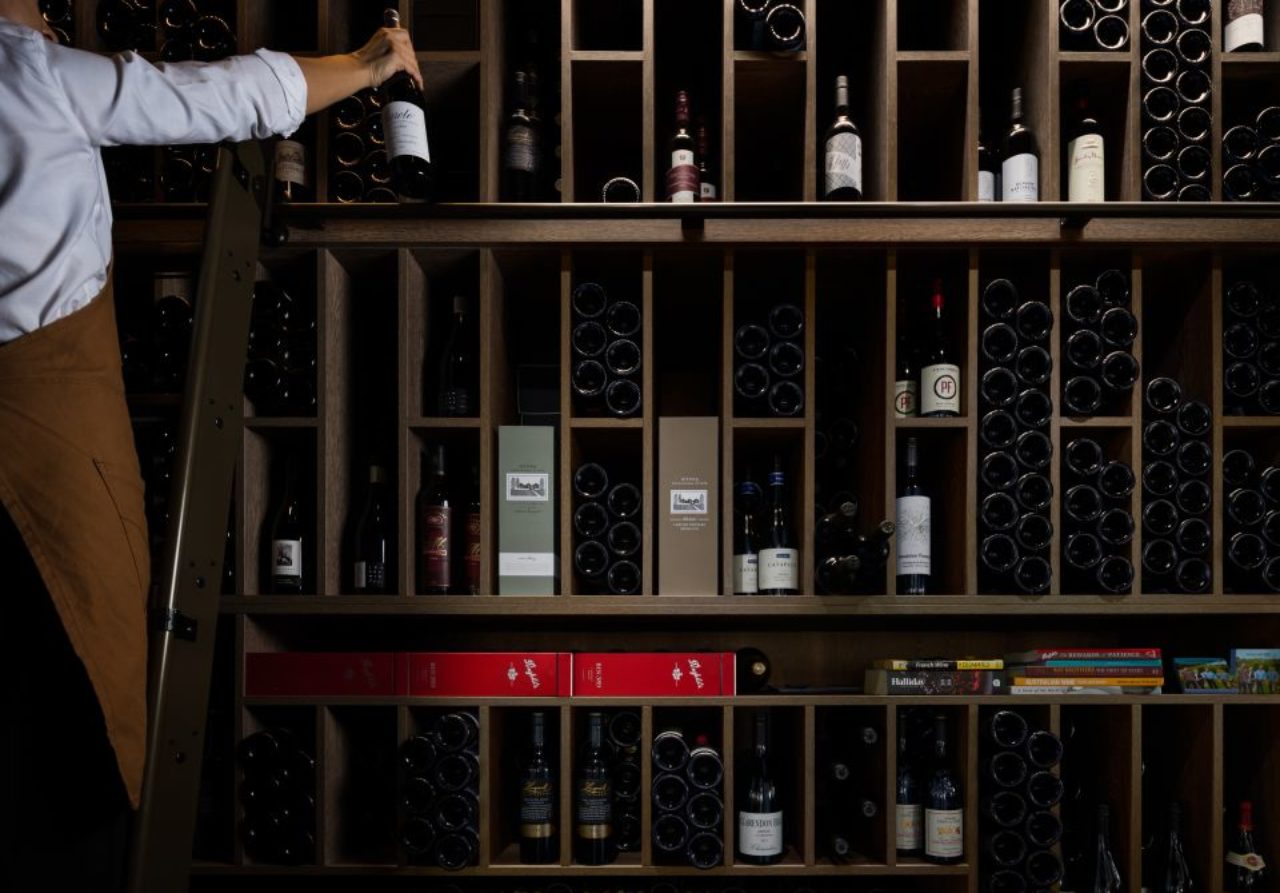 The menu is indeed catered to the carnivore, with the restaurant showcasing their expertise in getting the best out of Australian beef, coming directly from Crystalbrook Station, a cattle station 3 hours from Cairns and owned by the Crystalbrook group breeding Brangus cattle – a cross between an Angus and a Brahman. Found throughout the menu as the Crystalbrook Signature range of wet and dry aged beef. Sirloin, scotch fillet and t-bone are all on offer, with kangaroo found in a starter dish. As a guest on the menu, Wagyu beef from New South Wales made an appearance, widening the restaurants offering and highlighting the chef's expertise in knowledge of the ingredient. My colleague opted for the Wagyu steak at 200g for her main, and was blown away by it's truly succulent texture "cooked to perfection". Its beautiful marbling ensured a perfect balance of flavours contained within the steak where no additional sauce for the dish was required, a nod to the quality of the beef and evident expertise of the chef. Starting at 200g offering however is a still a large portion, and we would have liked to see 100g options on the menu for all diners especially with sustainability of big importance to diners nowadays. Quality not quantity.
Starting with fresh sourdough with dukkah and olive oil from the nearby Atherton Tablelands, the "food bowl of the North", we were delighted with its simplicity yet powerful potency. Sydney Rock Oysters set the tone for our dining experience moving forward, we had them naked and a second portion dressed inventively in Yuzu. The seasonal fish – grilled – was sold out for the day, so we needed to opt for more starter dishes for our main as it was the only fish option available. The grilled scallops with crispy pork belly, citrus reduction and a pea emulsion was our favourite from the evening (pictured below), with the scallops grilled to melt-in-your-mouth even without accompanying flavours.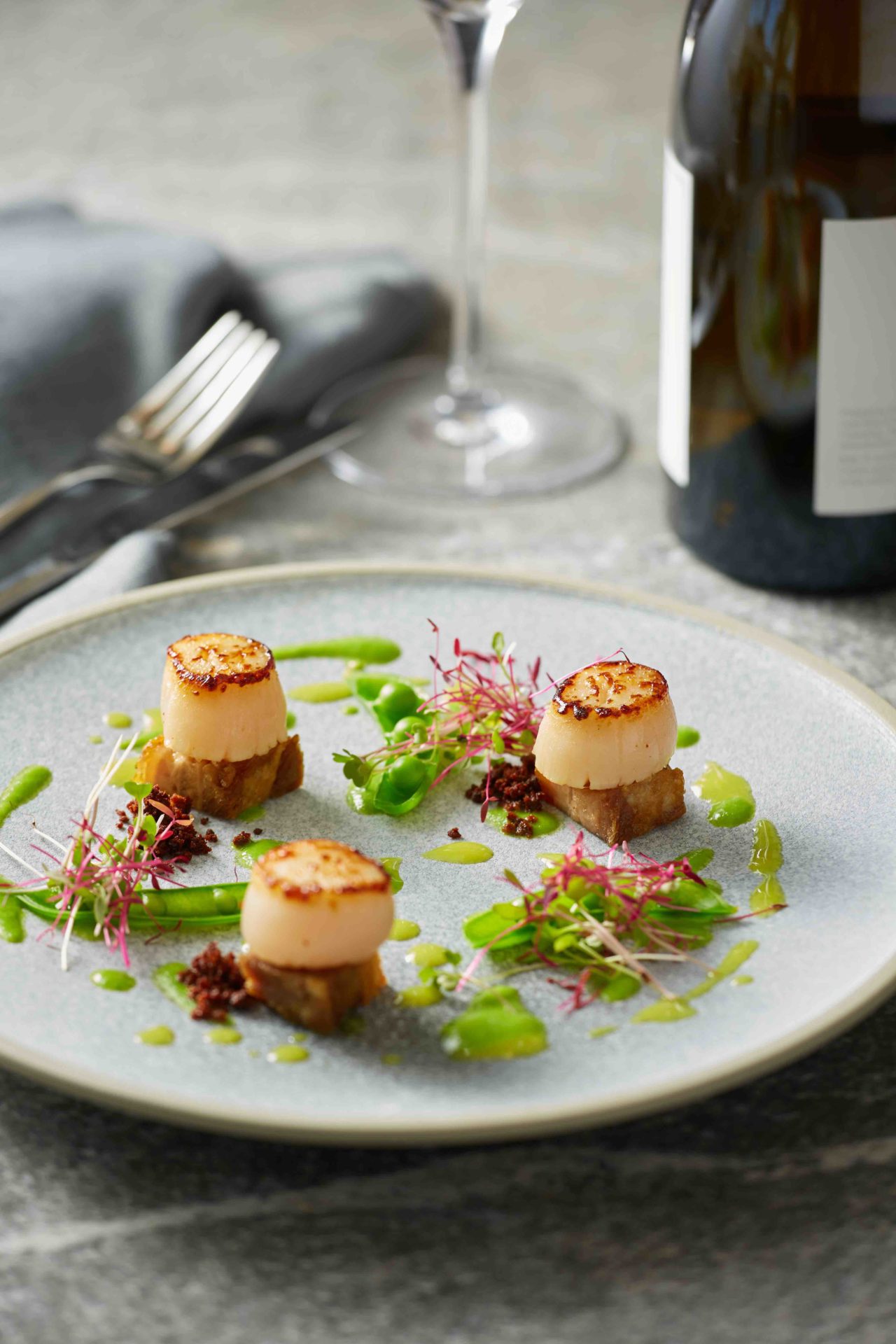 Native ingredients make cameos throughout the menu, such as the wild rosella jus and native vegetable caponata with the Queensland paperbark smoked kangaroo starter. Hard to cook right, the kangaroo texture was perfect, and especially smoked, it really showed the depth of the dish. In the Plum Club cocktail, a house-made Davidson plum syrup added a slight sweet edge to the refreshing cocktail accompanying some of the heavier dishes (which can sometimes be found to taste too salt-rich).
CC's wine list is expansive and Australian-heavy, sporting more than 150 labels. Celebrating what we have here in our various regions across the country, some Spanish, Italian, Argentinian and Portuguese wines do make appearances. Australian winemakers such as Alpha Box (South Australia), Shaw + Smith (Adelaide Hills), Clover Hill (Tasmania), Deviation Road (Adelaide Hills) and Wirra Wirra (McLaren Vale) are all very well selected, with everything from Sparkling to Fortified wines covered. We didn't experience upon our visit, but its said the whiskey trolley is wheeled out every evening.
CC's has a locals discount encouraging a brilliant mix of diners. Cairns is tourist-heavy, so this blend in CC's clientele creates a buzzing atmosphere. Due to border closures and the tourism industry in Cairns laying dormant for the season, CC's is only open Friday and Saturday nights. To their credit, the whole restaurant felt abuzz as if it wasn't affected but challenges in demand and logistics.
Another logistical point to mention is the restaurant's partnership with OzHarvest, who collect any leftover food and ensure no waste ends up landfill. Additionally, they also use the Cookers Bulk Oil System service that delivers fresh oil and collects used oil, converting it into usable biodiesel. 
The restaurant has drawn the city's best hospitality staff, originally finding their way to Cairns via Sydney or Adelaide, and previously working in Cairns' top restaurants. Their knowledge is evident as an additional asset to CC's, with staff knowing their pivotal suppliers which sometimes change daily. Their enthusiasm and expertise elevated our dining experience, which we continue to address to this day. CC's will be the first place we visit when we return to Cairns.
∆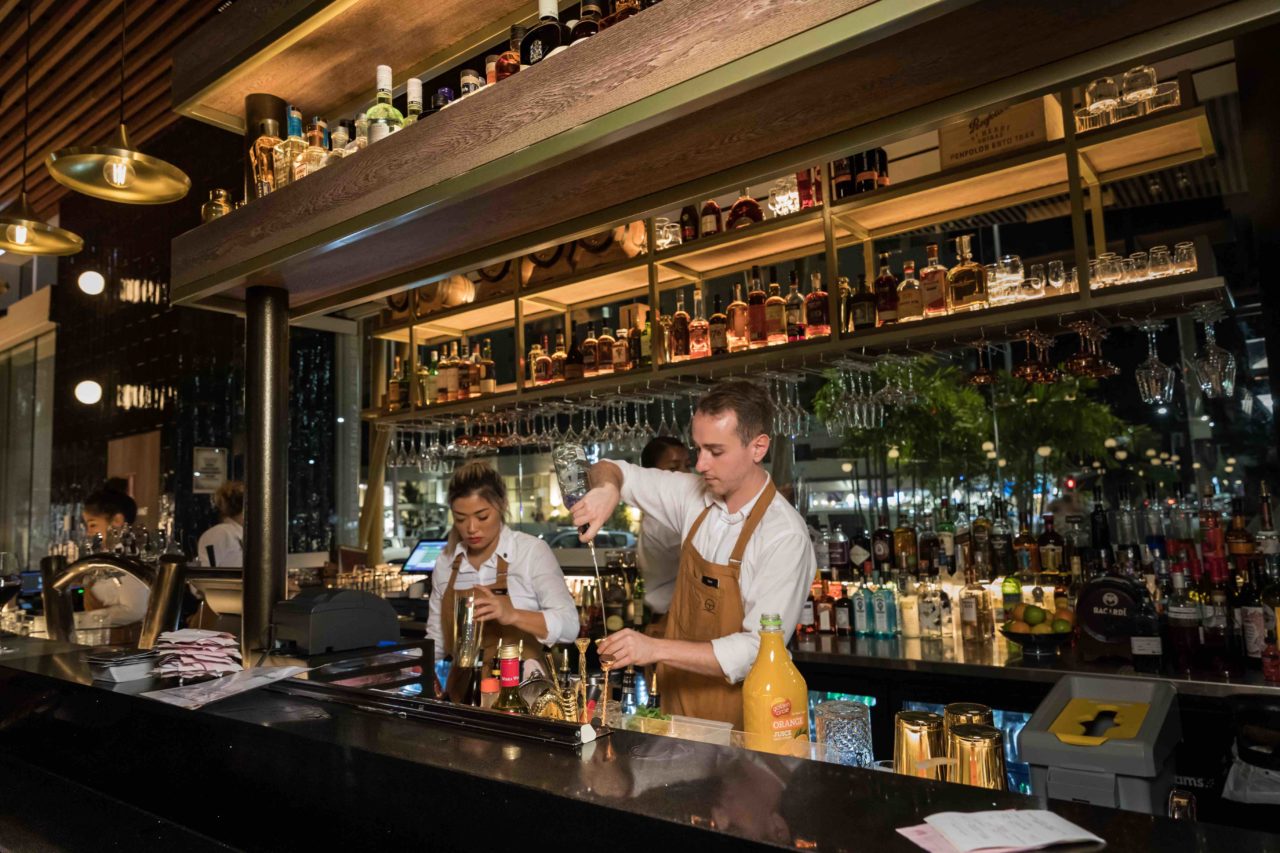 CC's Bar and Grill
Ground Floor A, 163 Abbott St,
Cairns City
Queensland, 4870
Images: Crystalbrook Collection and Champ Magazine
Words: Monique Kawecki 
————-
Discover more destinations on: @champ_travel
#champ_australia #champ_cairns