ARTIST RESIDENCE
Wake Up To Sea Front Views At A Modern Hideaway In Brighton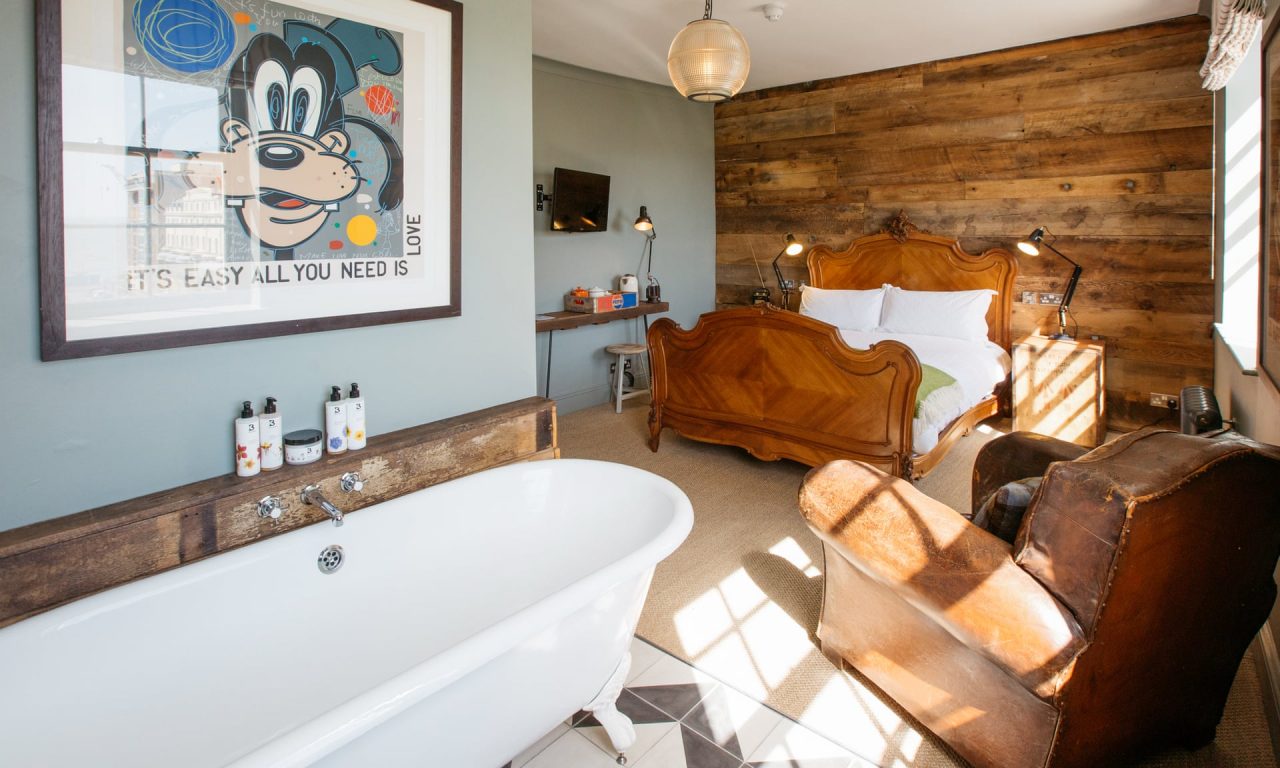 Perfectly situated in Brighton's city centre off the beaten path overlooking the ocean, Artist Residence is a modern hotel which promises the best of British interior design, cuisine and hospitality.
Located in Brighton, a seaside town 51 miles just south of London, Artist Residence celebrates classic British style and combines it with quirks and eccentricities that make the hotel so original. Founded by Justin Salisbury whom originally found himself taking over his ill mother's B&B business, elevated it to a full-fledging hotel. Together with his partner Charlie, the hotel now presents 24 rooms, a restaurant and two cocktail bars under the one roof.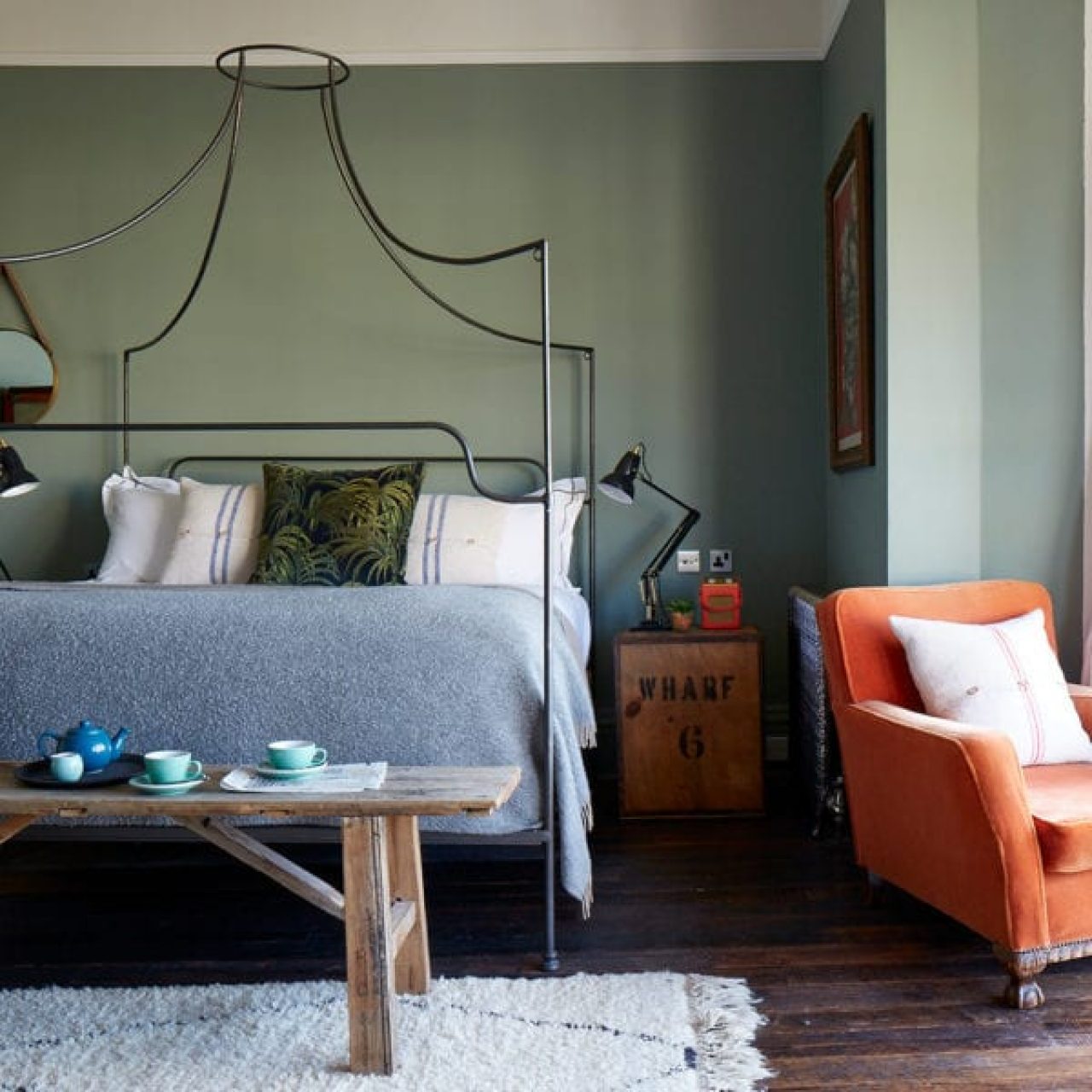 Interiors range from rustic to 'arty', and both can be requested upon when booking. In the Arty rooms, original artist murals decorate the walls as do unique limited edition artist prints. Artists were invited to stay in the hotel free of charge in exchange for their works.
A great concept, also extending the hotel's reach to the artist's community of friends and family; a great way to integrate into the local environment. In the House rooms, a rustic look is celebrated, with classic British interiors mixed with vintage finds. Throughout the building a mix of the two is found, and this is exactly what makes gives the hotel so much character.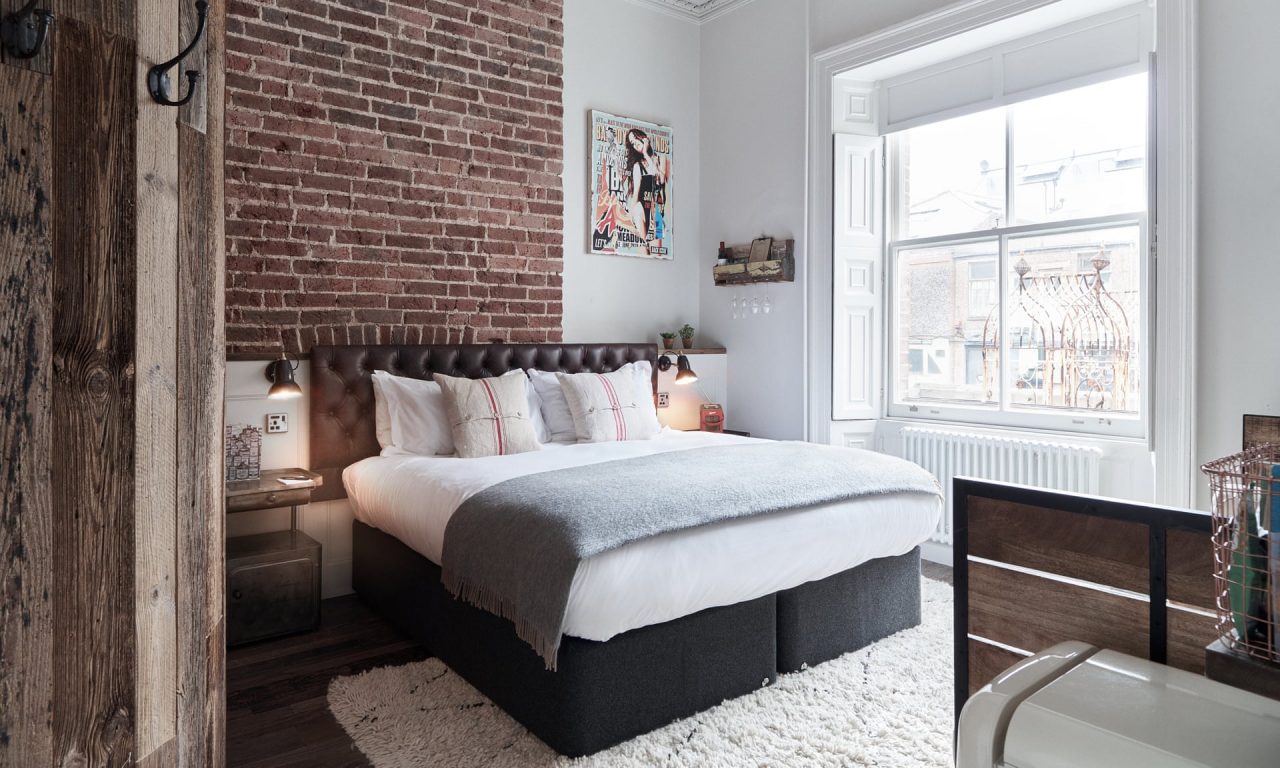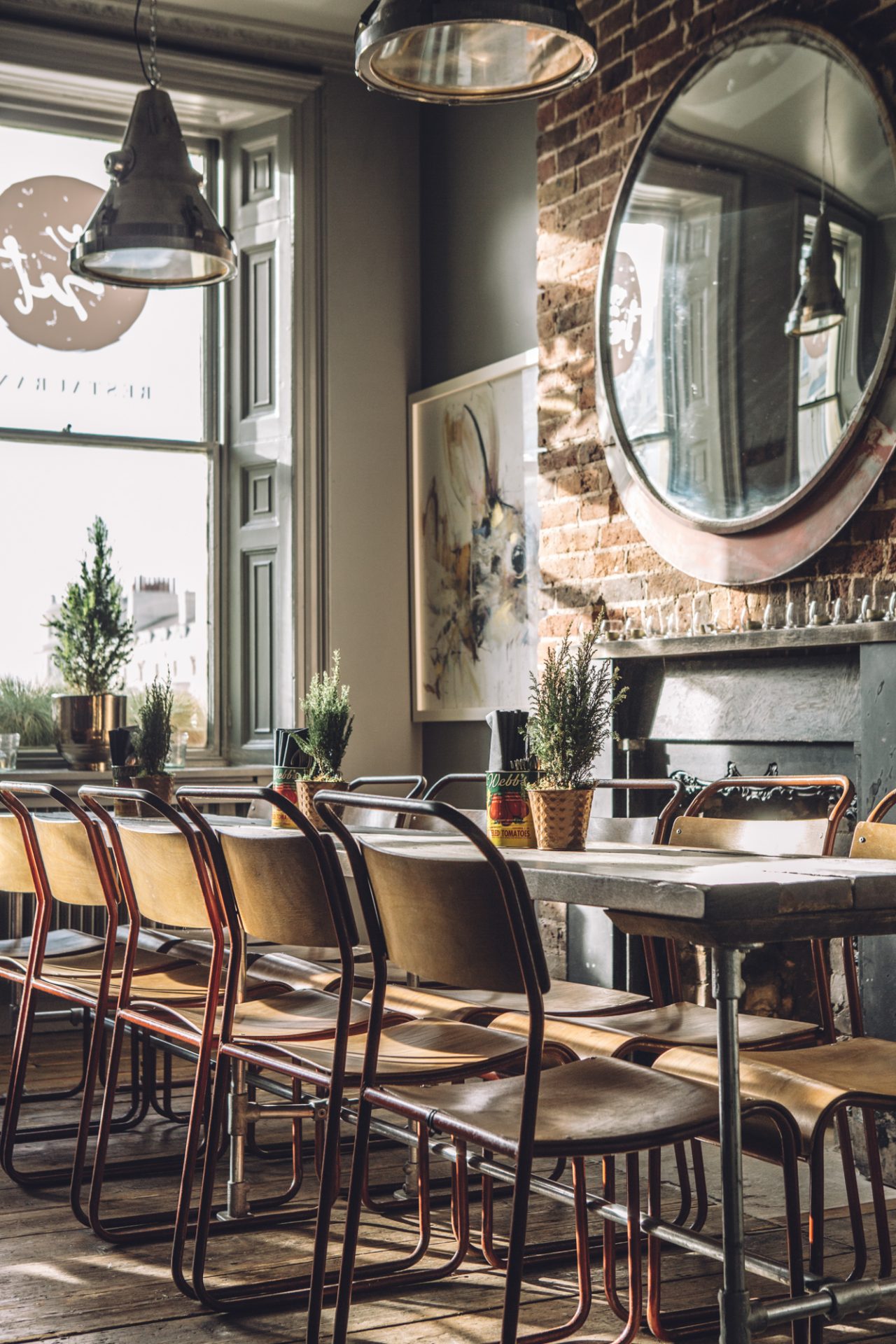 Set next to Regency Square, the hotel is surrounded by Victorian-style British homes overlooking the English Channel. A modestly-priced hotel with rooms starting at £90 per night, Artist Residence have their intentions clear: they want all types of visitors to enjoy their space. Rooms are clearly described at time of booking, with 'Tiny Sea View' and 'Cosy Double' clearly descriptive. However 'Triple Sea View' and 'Bigger Sea View' seem harder to resist. Large families are welcomed and accommodated well in the bigger rooms available (the 'Below Deck' room can accommodate up to 6 people). Surprisingly, pets are allowed in the hotel too.
Local artisanal products are incorporated into the room offerings in an ethical manner. A natural range of bath and beauty products by brand Bramley are presented in refillable bottles for guests (not those ridiculous one-time use packs). Inspired by the British countryside, Bramley products do not contain harmful or unethical ingredients. Perhaps because of this, Artist Residence offer a generous supply of products, not only the typical shower gel and shampoos, but hand cream and body lotion too by Bramley. In the mini bar, local artisanal gins (Brighton Gin) and vodka (Blackdown) can be found alongside Joe & Seph's popcorn and Mighty Fine Honeycomb Dips. It's an exciting mix, especially for guests who like to snack-and-go.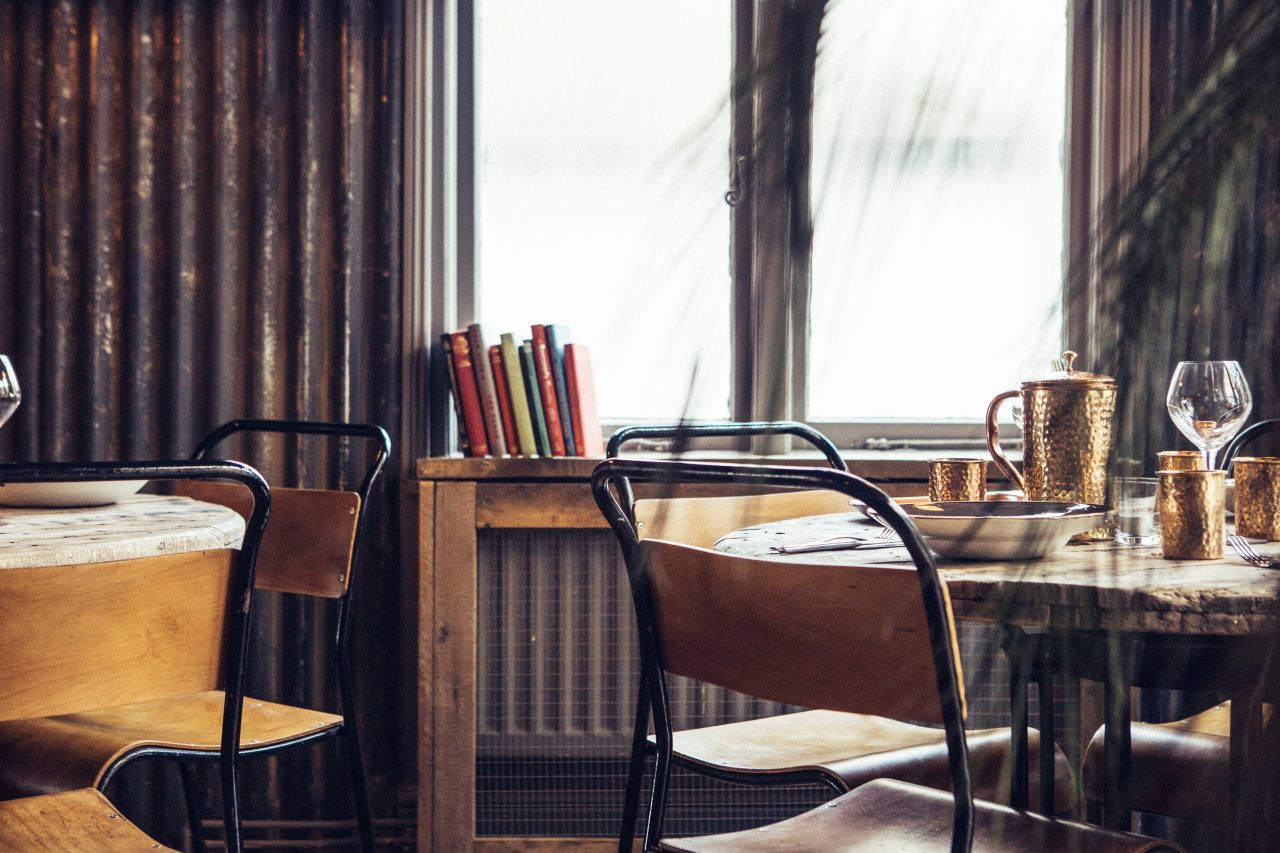 The in-house restaurant 'Set' works with seasonal and local produce, partnering with the best suppliers possible. Founded and run by head chef Dan Kelly, the restaurant emphasises the beautiful flavour and textures naturally found in well-sourced local ingredients. Kelly is a renowned chef in Brighton, working previously in the Ginger group of restaurants, and through his leadership the restaurant aims for fine dining with a relaxed and casual atmosphere.
One of the highlights of Artist Residence Brighton is the 'secret cocktail bar' found literally behind a bookshelf on the basement floor. Even with instructions on how to find it we had trouble! Perfectly concealed, the exploration itself sets the tone and evokes the detective in us all. From there, innovative and experimental cocktails are a perfect pairing. The primary bar 'The Fix' on the first floor uses seasonal produce for cocktails and there is ample seating space for guests to mingle and move throughout the hotel.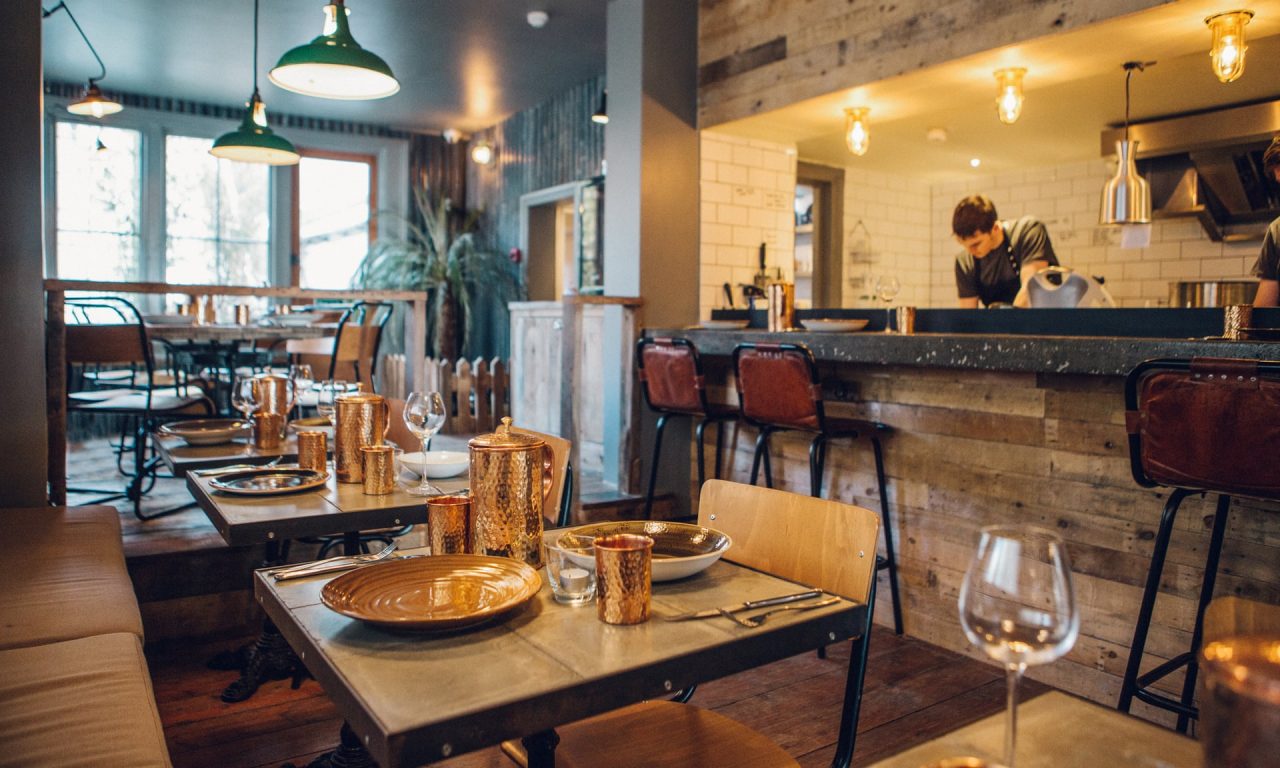 Completely original in its output, guests have no need to even leave the Artist Residence Brighton as it offers so much throughout the building.
It's not surprising the hotel attracts a clever mix of local and international guests alike, all looking to enjoy the best of British hospitality. Artist Residence can be found not only in Brighton, but hotels are located in London, Cornwall and Oxfordshire with a Bristol location on the horizon.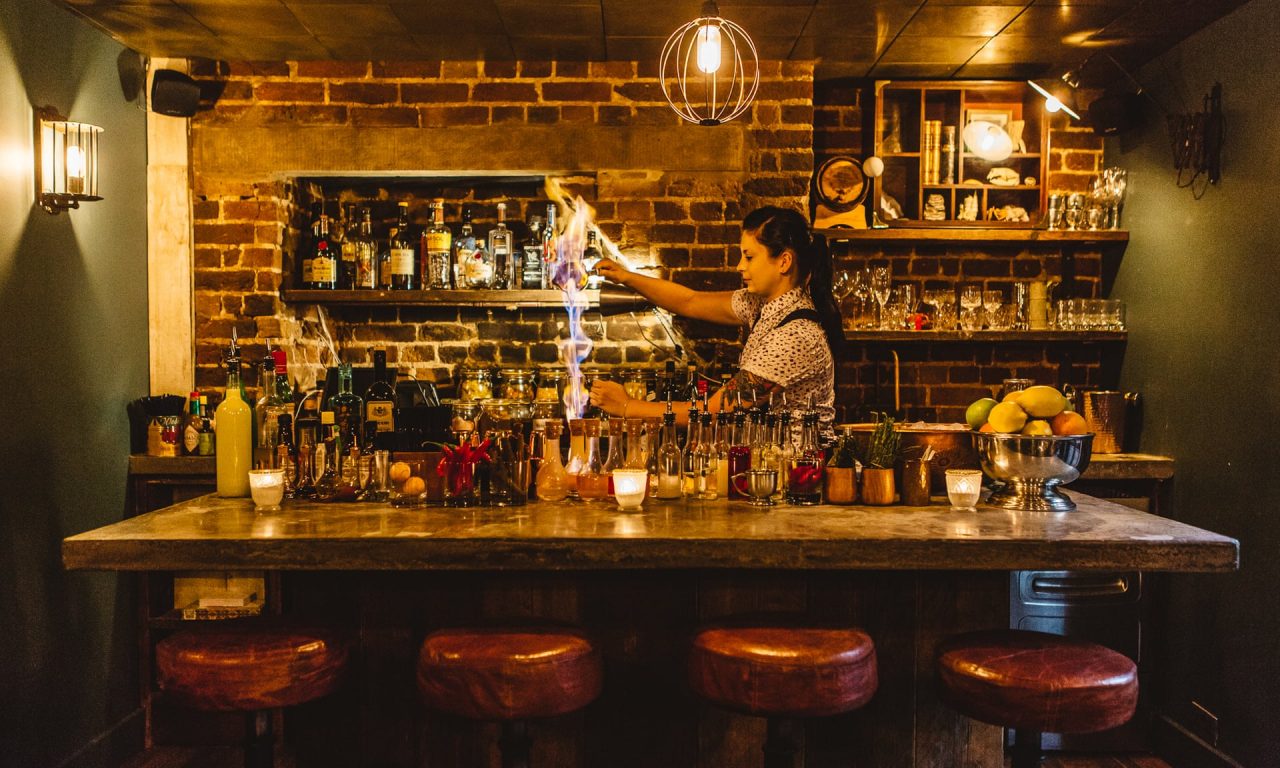 34 Regency Square
Brighton
East Sussex
BN1 2FJ
For more design and travel destinations in Brighton, click here