UNDERCOVER A/W 22-23 Womens
Cold Flame: Designer Jun Takahashi Explores An Inner Rebellion With Punk Femininity In All Its Forms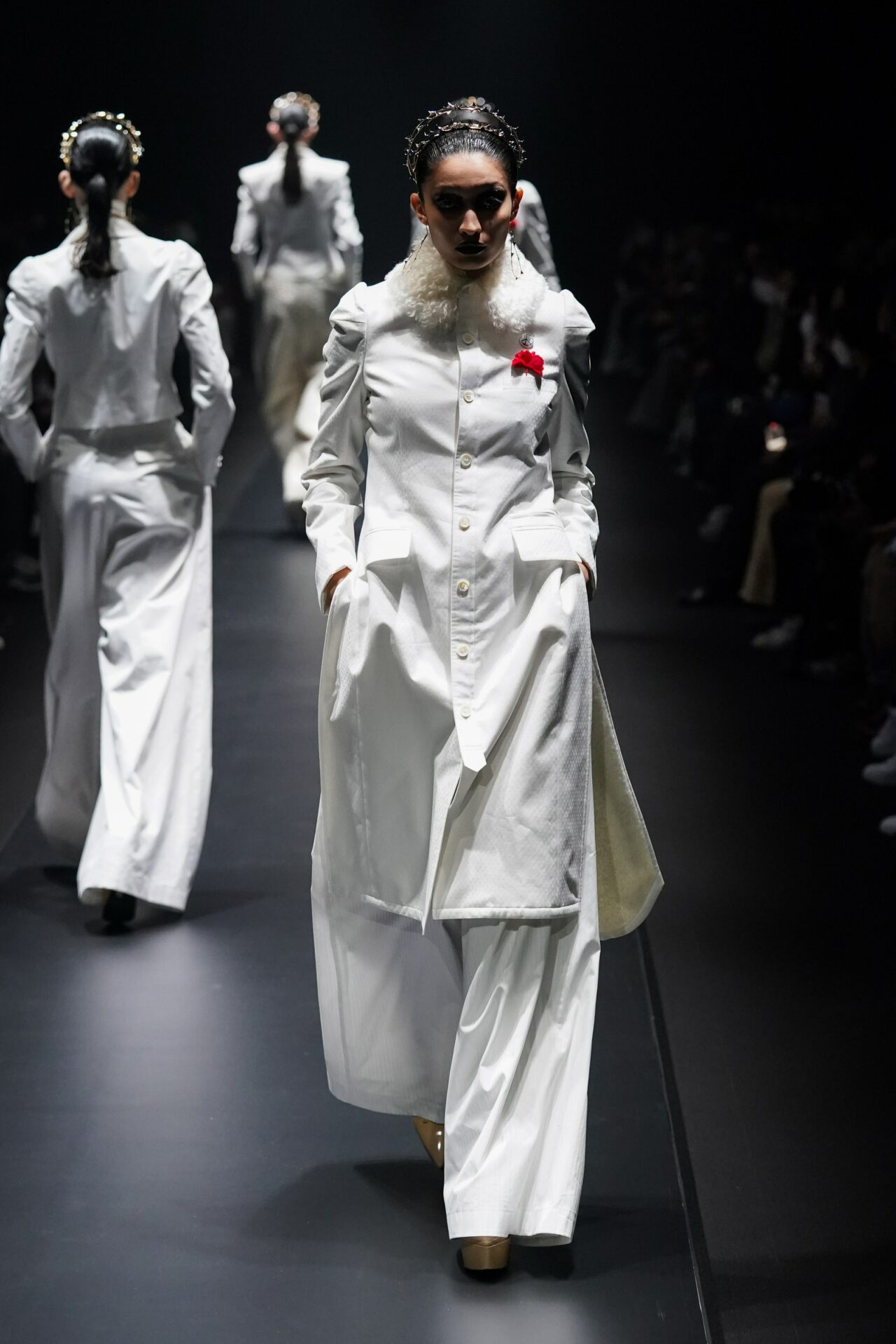 This season, UNDERCOVER's AW22 Women's collection was presented again in Tokyo, with designer Jun Takahashi opting for the Kenzo Tange-designed 1964 Olympic Stadium Second Gymnasium setting the stage, providing a dramatic and demanding atmosphere in the acoustic-heavy interior.
Elegant yet dark, titled Cold Flame, the collection opened with six looks completely held in silence, followed by Charles Mingus' 1963 improvisational classical-jazz piano piece Myself When I'm Real, to an operatic and celestial score from Klaus Nomi's 1981 The Cold Song reverberating throughout the stadium. Designer Takahashi certainly had the world's affairs on his mind noting "a punk rebel spirit with thoughts of peace" — with models wearing a badge featuring the peace symbol for the collection's grey striped suited series.
The collection opened with strapless dresses and jumpsuits intricately constructed with zippers, paired with formidable spiked gold jewellery and completely darkened eye makeup, to visuals of razor blades and camellia flowers emblazoned on coats, and stunning cropped leather jackets embroidered with beaded Japanese motifs — cherry blossoms, camellia flower branches and butterflies. The cropped leather jackets — also abundant with zippers — featured in a series of bright colours that when unzipped, revealed a contrasting tone inside. This reinterpretation of the traditional biker jacket offered a powerful sense of individual semi self-customisation. That's the Undercover woman, making her own way. Additional bold looks including blindingly bright gold jackets, and poised cropped grey suit sets, plus a favourite standout of sheer laced tops extending as face covers — so chic! Takahashi's own daughter also walked the runway, modelling a red and green  Scottish tartan full look — opulent with a serving of attitude — and a puffed sleeve cropped jacket in all bead, no doubt hand-embroidered.
Takahashi has always committed to designing for the rebellious and confident woman unafraid to exude femininity in all its forms. In this collection, the puffed and accentuated shoulders, to spiked floral-embellished garments, only reflected the determined and strong Undercover woman. Paired with Takahashi's unrelenting talent and design precision, the result is ever-unwavering. A truly stunningly-detailed yet subversively punk and pensive collection by designer Jun Takahashi who aimed to unearth the "cold rebellious fire smouldering deep within us."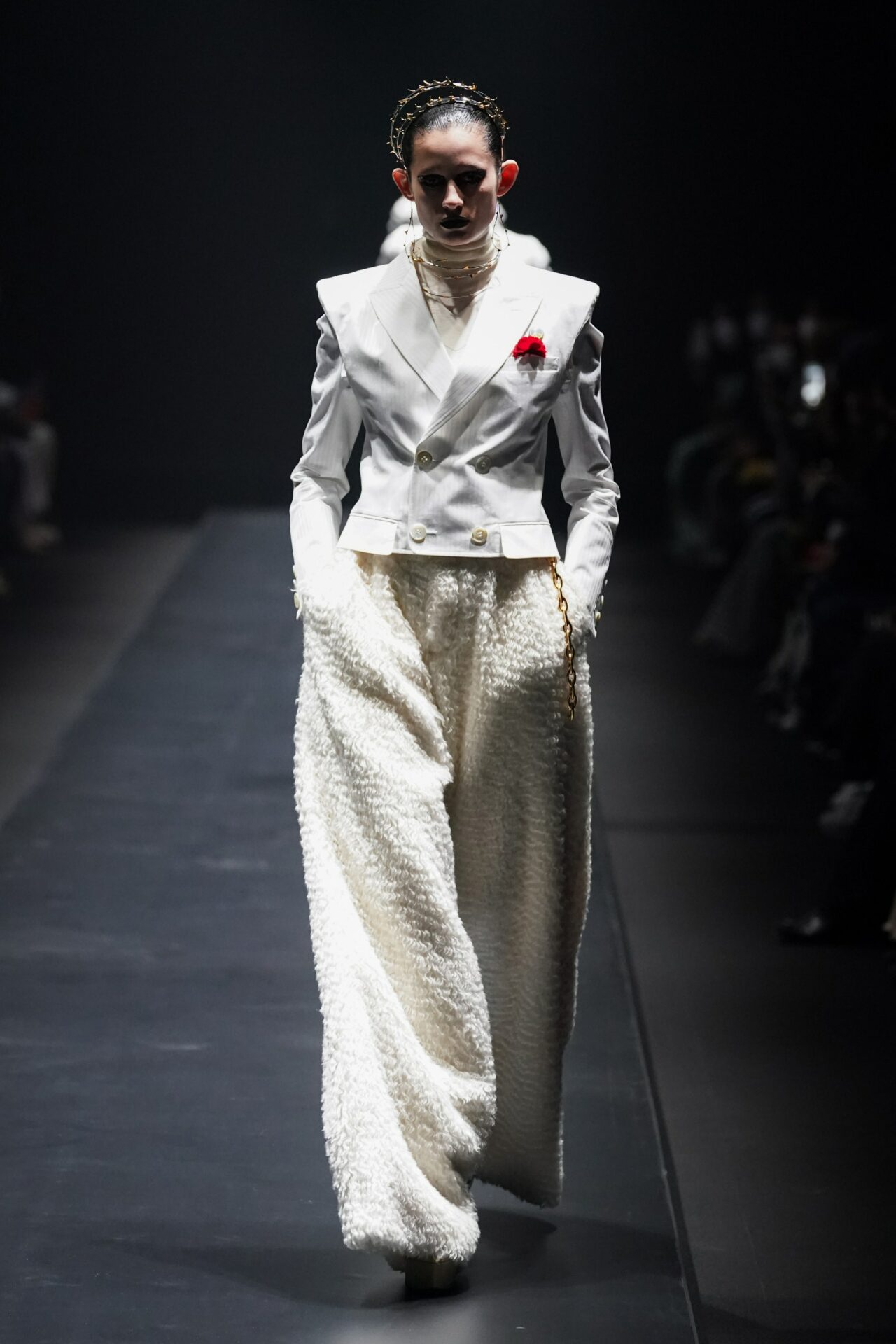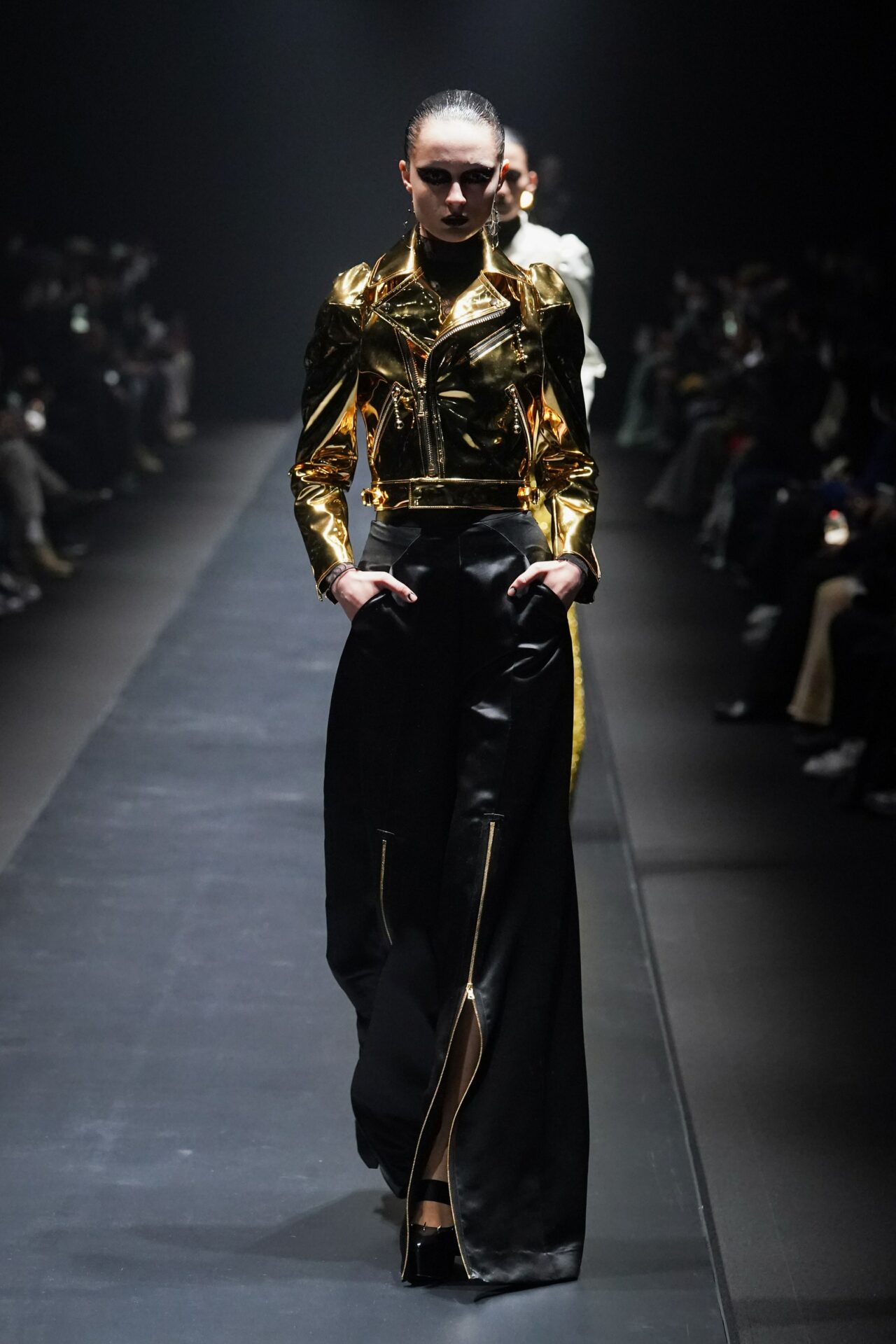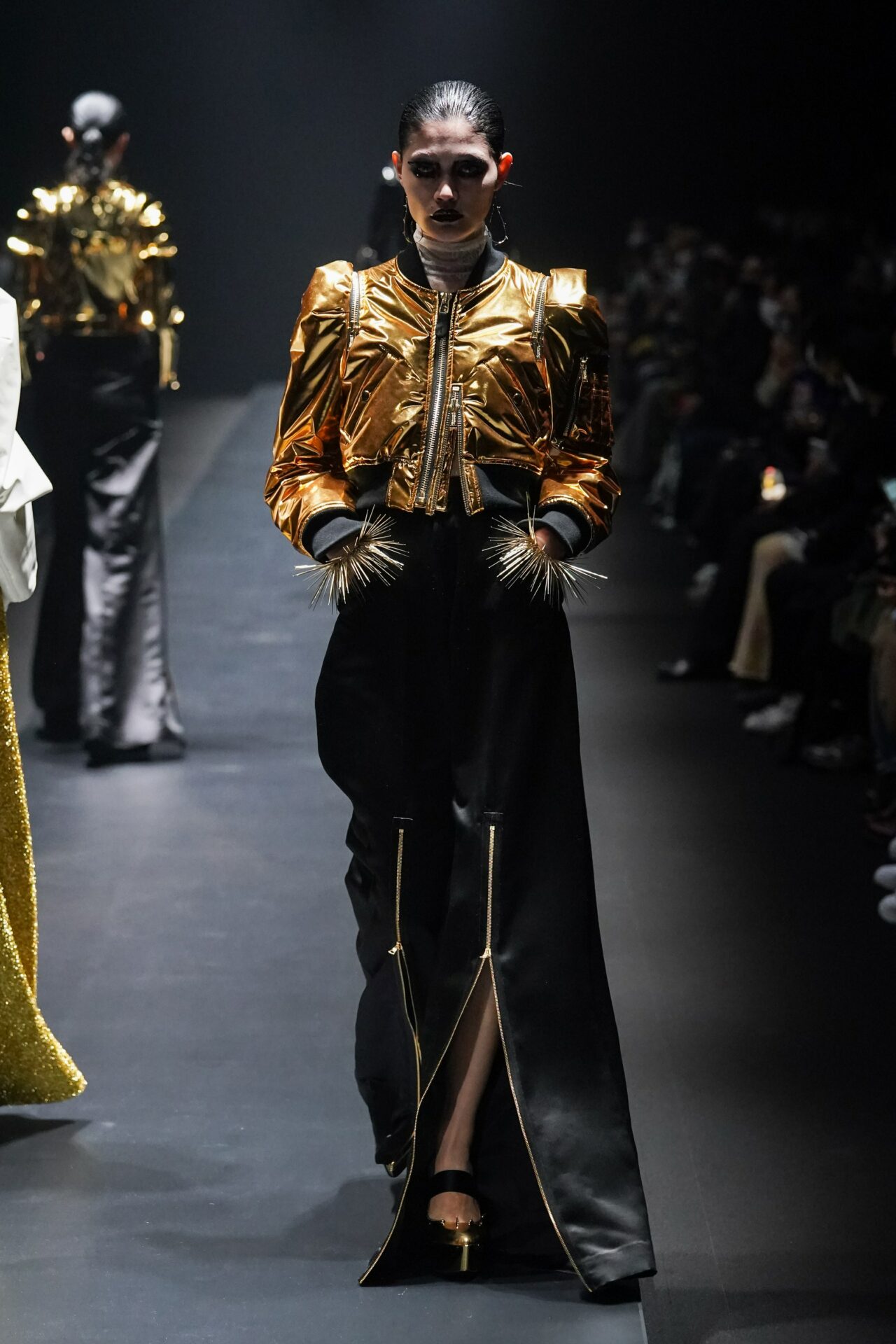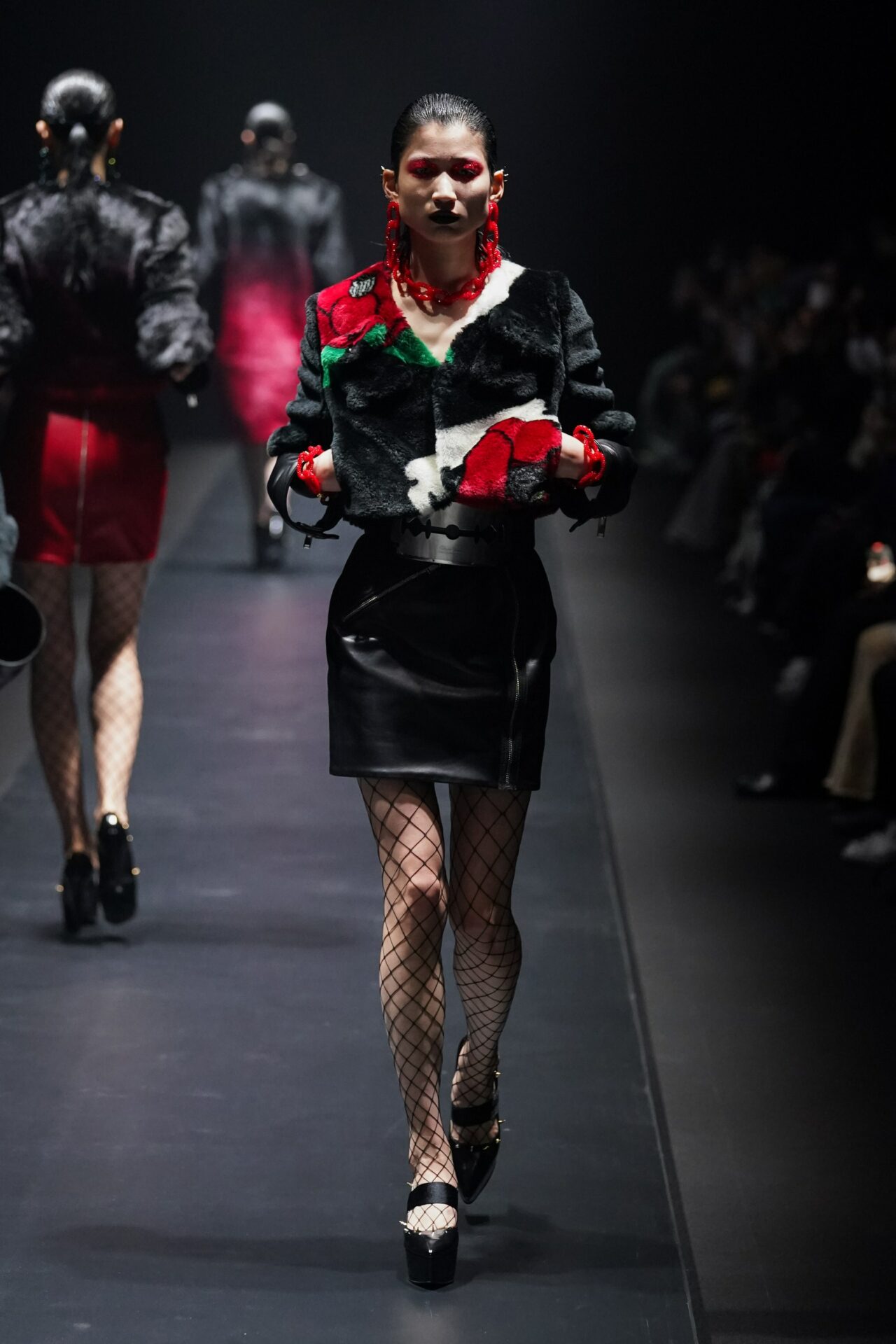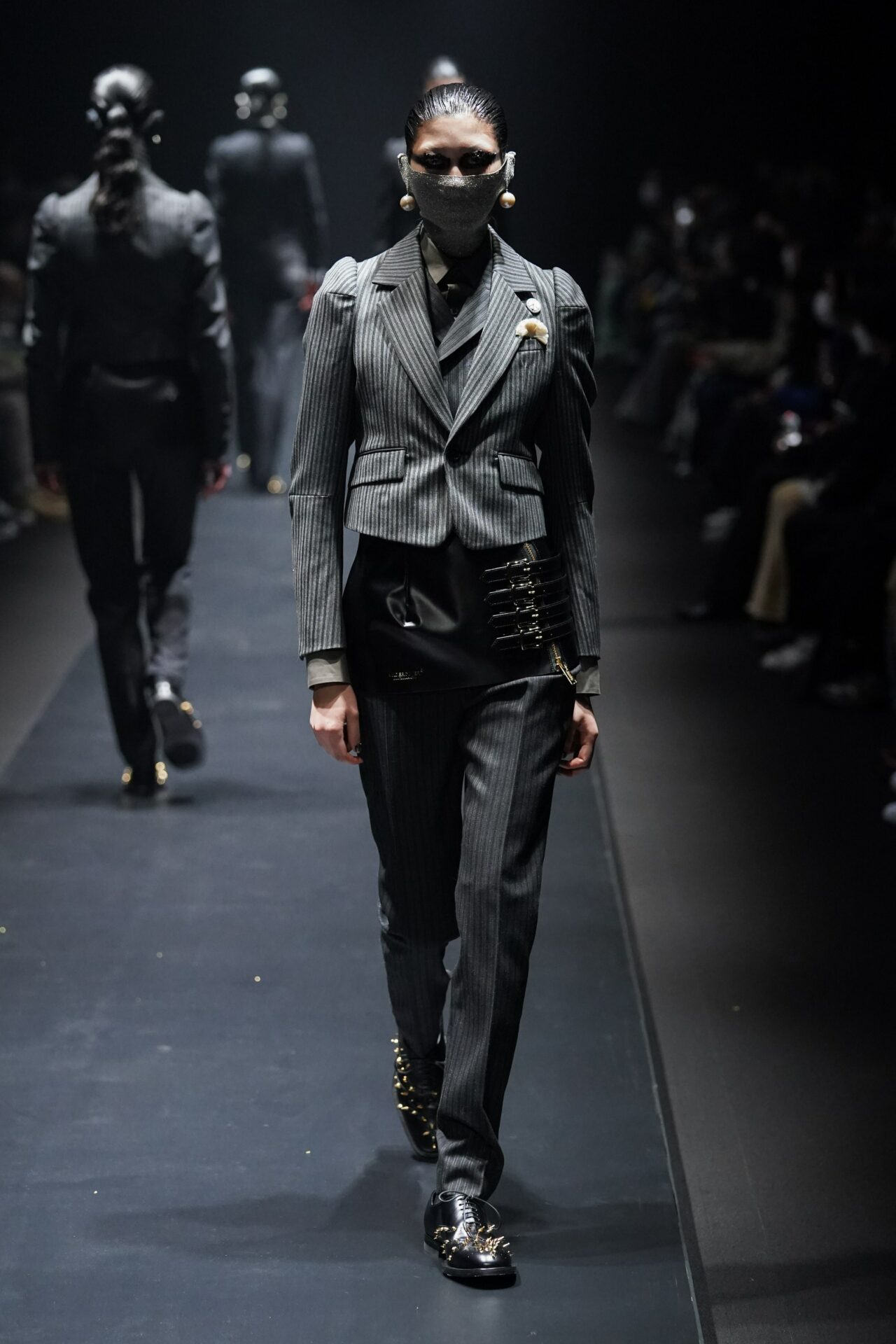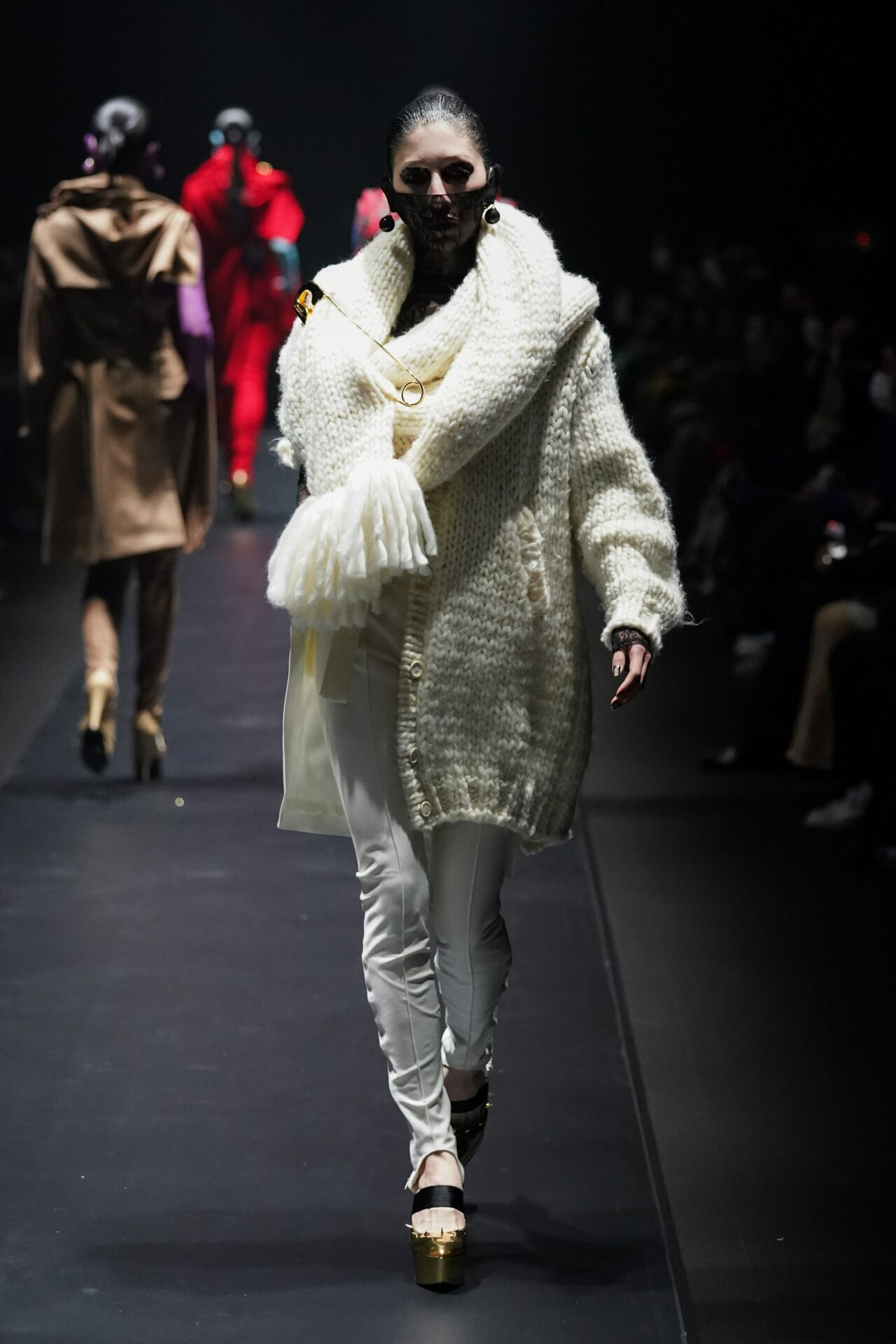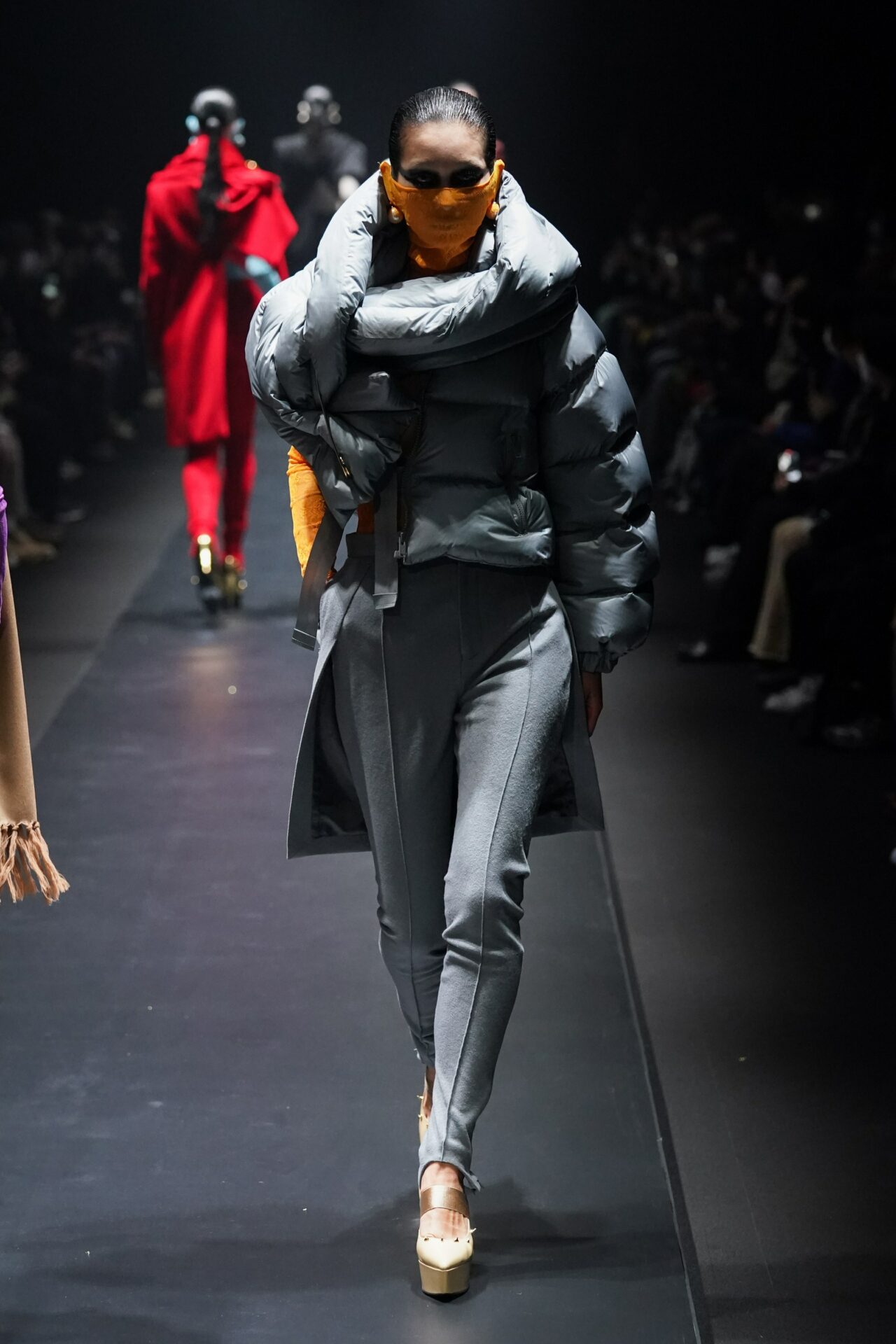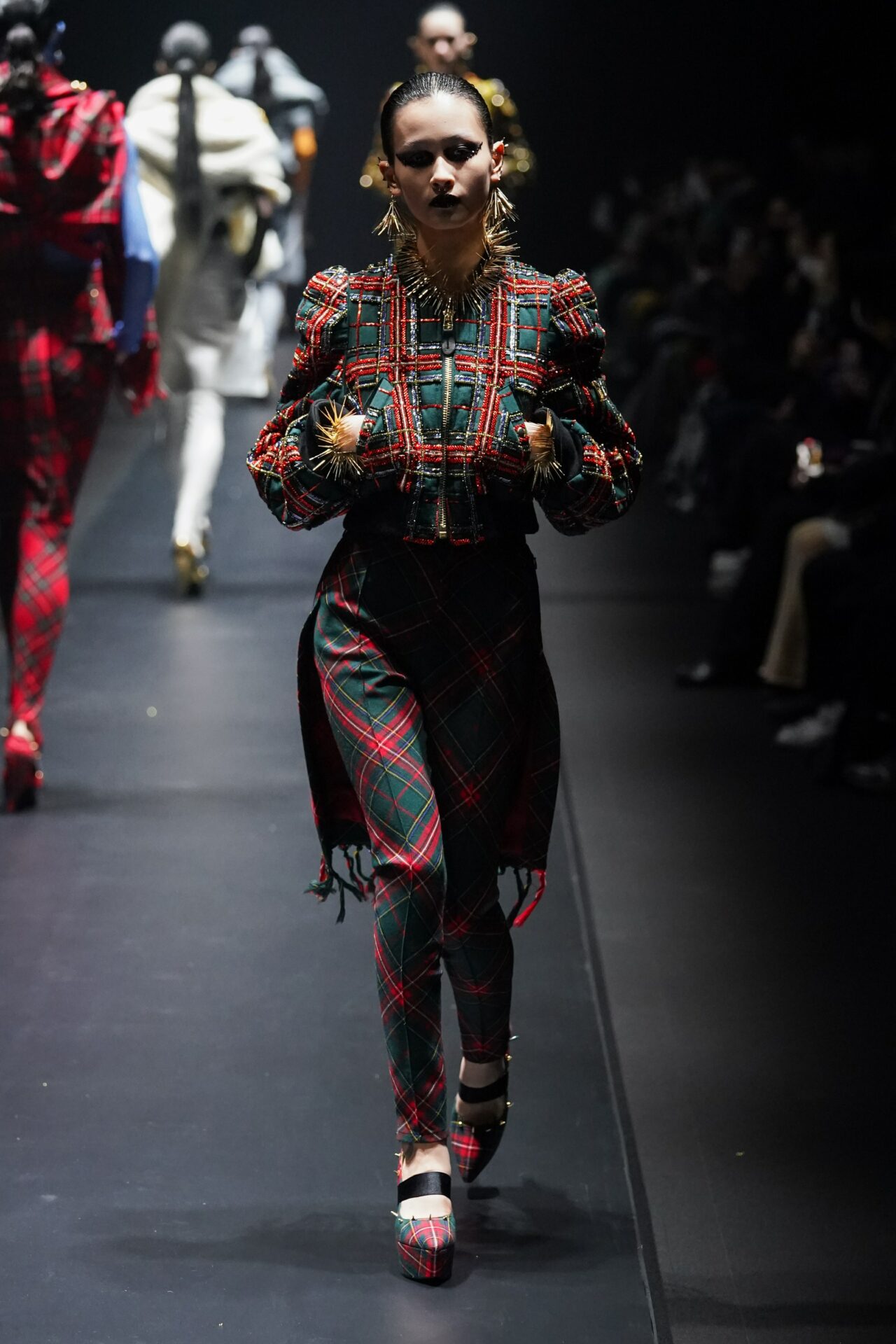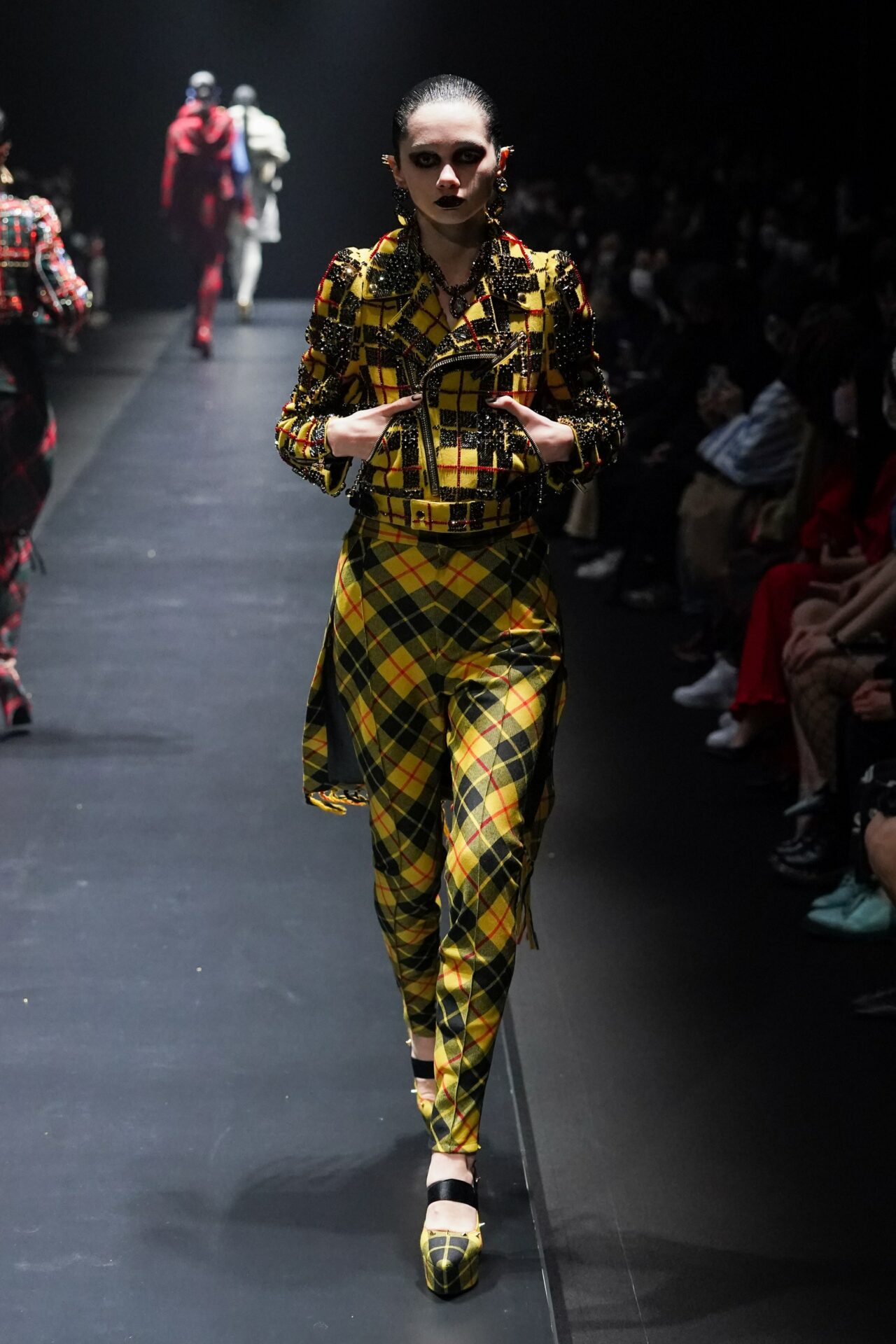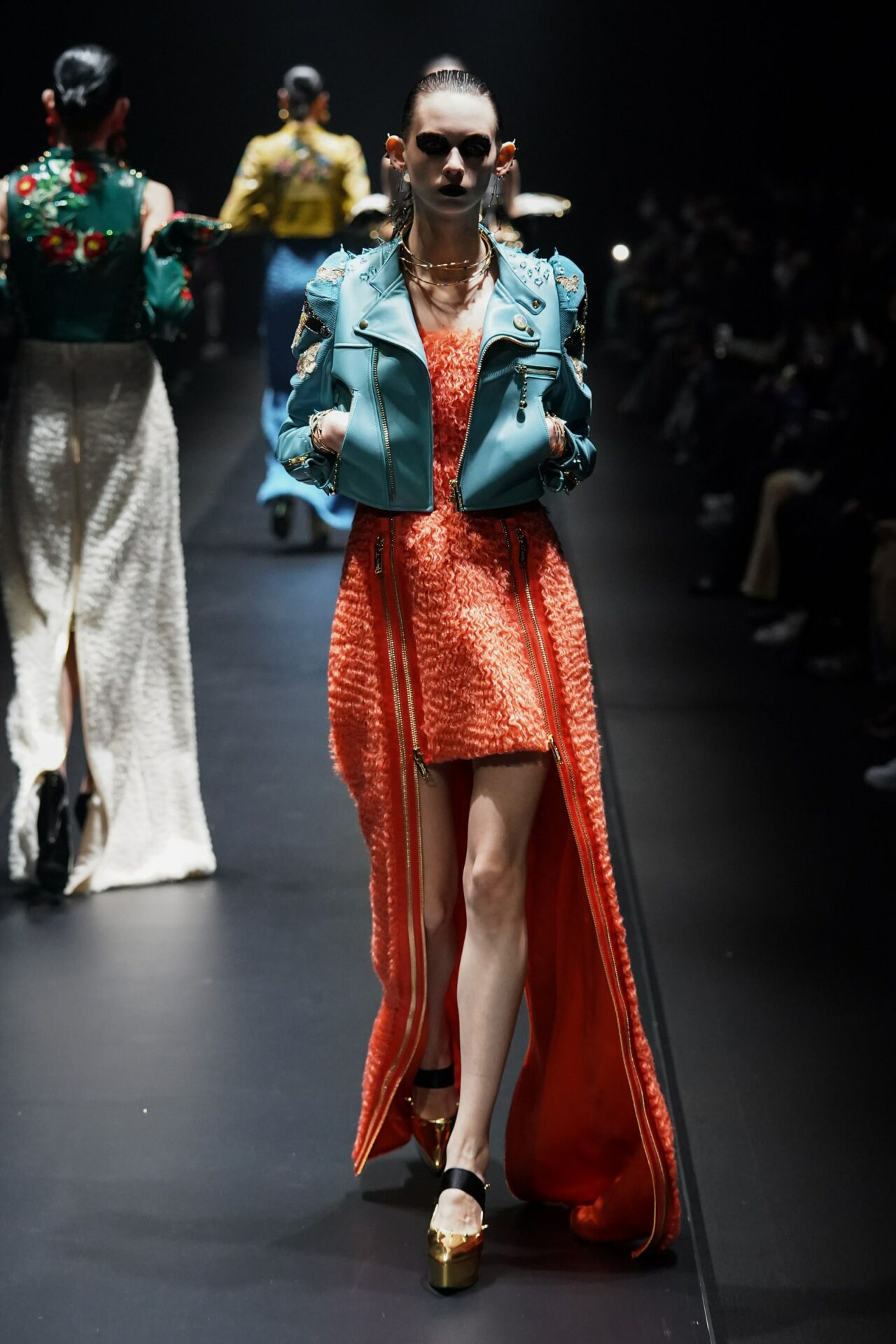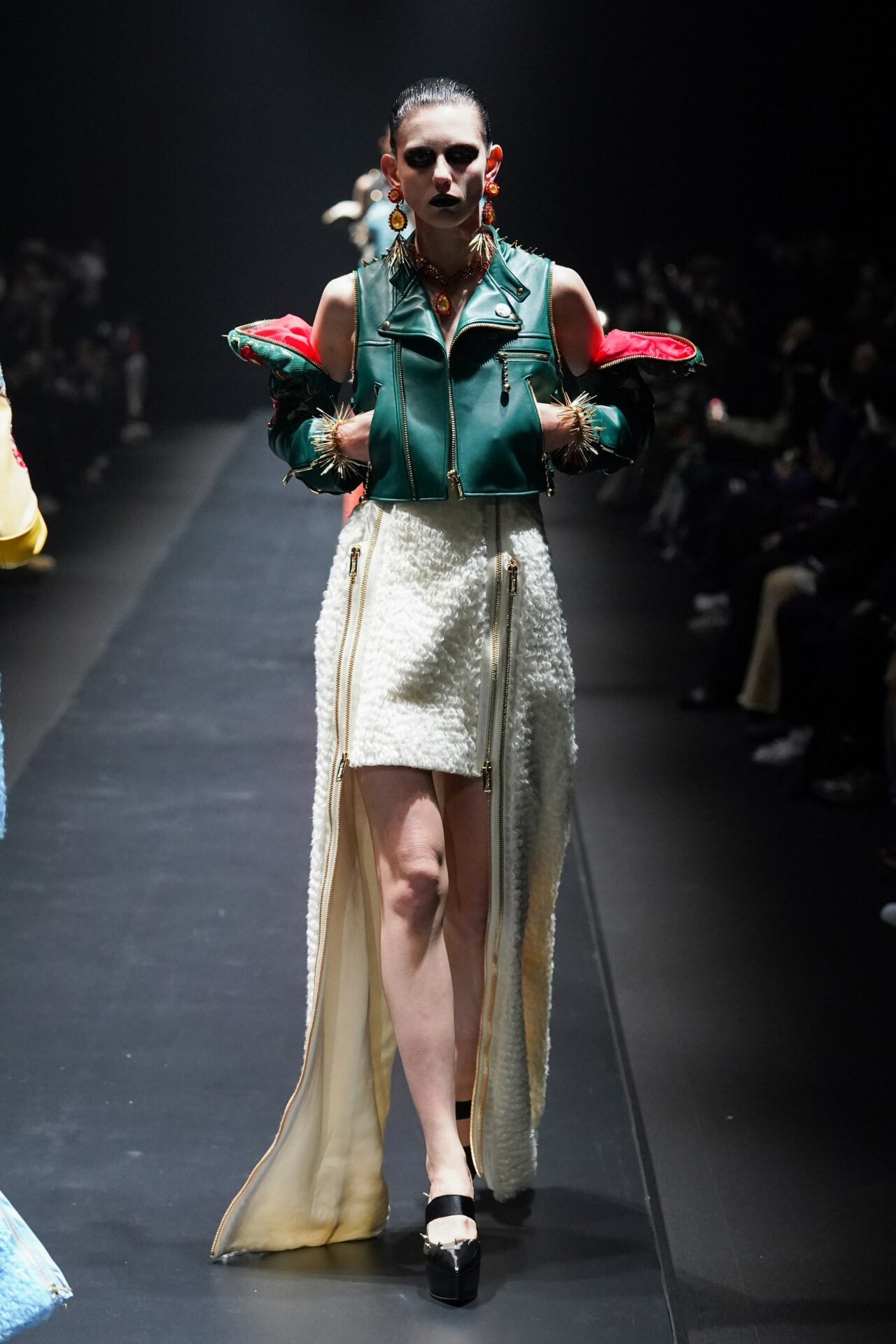 Words: Joanna Kawecki
Images courtesy: UNDERCOVER