Tourne de Transmission AW18 Runway Show
Sneak Backstage Where All The Action Is With Kalina Pulit's Unseen Imagery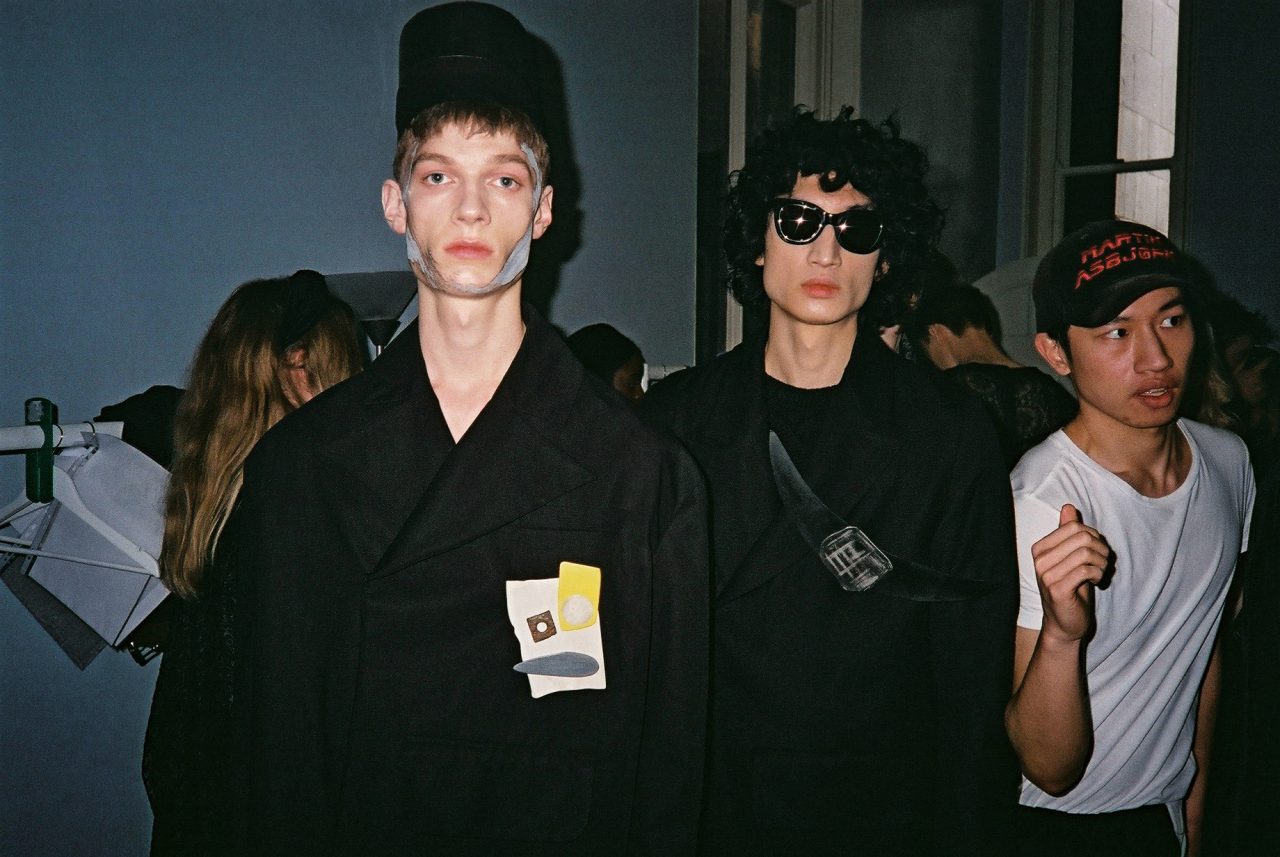 Occupying a space on the edge of fashion and art (with a strong influence from music), Tourne de Transmission showcased their AW18 'Rituel Touristique Virtuel' runway show in St. George's in Bloomsbury, London. Working with stylist Atip Wanarucks and long-term collaborator and artist John Brophy again, the AW18 collection was presented on models of all nationalities, sizes and styles. The church acoustics projected the show soundtrack, which consisted of two Massive Attack tracks mixed live on the day. An extended version of Voodoo in My Blood Ft Young Fathers set the tone for the entirety of the show, with the finale track of Risingson from Massive Attack's Mezzanine album bringing it all home.
For AW18, creative director Graeme Gaughan challenged and questioned the notion: "Curiosity and exploration are vital to the human spirit, but are we really going anywhere?" Highlighting that now, more than ever before, we as humans are able to travel anywhere in the world: the digital providing endless possibilities. But does that create originality in thought, ideas and therefore execution? Is there a lack of boundary-pushing?
Photographer Leah Gordon's book Kanaval (documenting the Carnivals of South Haiti) sparked a deep exploration from Gaughan, as he found special interest in Gordon's visual documentation. Through Kanaval, the people of Haiti use the theatrical elements of Kanaval to highlight the abuse of power by authorities. Using this medium, the Haitians are using their voice to advocate for change. This is not dissimilar to the messages Gaughan presents throughout each season of TdT.
Unseen and until now unpublished, photographer Kalina Pulit shares her film photographs of London menswear label Tourne de Transmission's AW18 runway show backstage. The last 24 hours before a runway show are always the most pivotal: it's an all-hands-on-deck affair to ensure a show with multiple elements is smoothly executed in the most hectic of times. We speak to Gaughan about Pulit's film photographs of the show's backstage, the concept behind some of the AW18 details, and the trials and tribulations of putting on a London Fashion Week runway show.
CHAMP: When did you begin working with Kalina Pulit and what is it about these images you particularly like? 
Graeme Gaughan: I met Kalina last year and was instantly taken with her images and how she captures the energy backstage. She was shooting SS18, and after I saw her shots we connected. I wanted to make sure she was able to get to shoot some more images this season. Its not an easy task in the venue we had due to it being a church and quite dark, but I think she managed to capture that mood perfectly and also a lot of the key details.
When did your preparation process for AW18 begin? 
After the SS18 show: I was editing the SS18 show film a week after it had happened with Santiago of La Famila and I found this book Kanaval by Leah Gordon in his studio. The collection concept and inspiration hit me straight away. That's when the overall process begins, but with regard to the actual show: the process really began on the third of January when we finalised samples and started to put looks together.
Can you tell us more about the accessories and head-pieces that the models wore in the show? 
Yes this was done in collaboration with Johnny Brophy again. We didn't work together on SS18 so we wanted to connect again and he loved the subject matter. He did his own bit of research and came up with some solid ideas of how we could use more physical elements from Kanaval in the show: as brooches and other accessories which I felt looked super strong against a quite muted pallet on the whole. Johnny just gets it straight away and they are also works that sit in his philosophy of working, as they are made from reclaimed materials etc. We wanted his contribution to be something that could sit in one of his exhibitions as well as within the collection, and I think he achieved that for sure. They just added that extra layer of depth to the whole narrative as well.
What would you recommend to other designers looking to show their designs seasonally via presentation or runway show, what is the biggest lesson you have learnt? 
Really consider the reasons for doing a runway show or presentation. If it's part of a bigger strategy which requires showing at a certain fashion week then cool, but it's a lot of effort, time and money if it is just about the fan fair.  Doing something low key and different can be just as effective and that's also where my head is at right now. It may change though!
In the last 24 hours in the lead up to the show, what really happens? 
A lot of thinking, re-thinking and over-thinking [laughs]. I am usually pretty organised and pick my team well in terms of who I trust to to do each element. Be it production, show calling  styling, casting etc. So I don't stress too much about what I can control. It's what you can't control that weighs on your mind I guess. We didn't finish all the looks until 11 or 12 the night before the show as there is always something to finish so you go to bed with your mind going around in circles.
What were some of the challenges for putting on the runway show?
Basically the time lines. London Fashion Week Men's begins so early and with the Christmas shut down just before the show etc. You are making a lot of decisions in with an accelerated deadline of the pre Christmas shutdown. For me that stop/brake drives a massive wedge through the creative flow that you get into before a show; where a lot of the better ideas tend to come toward the deadlines as more elements come together. It adds a lot of extra stress and tension with each winter collection. It's probably why my collections are always a bit more moody in winter. I also suffer from the weather and lack of light which also adds to the overall scenario.
What were you most excited about after the show? 
Actually being honest, it was my kids' reaction to it! It was the first time they had come to my show and they loved it. They were proper buzzing. I didn't really care what anyone else thought at that moment. Although that passed pretty quickly as your phone just goes mental for two days solid with Instagram notifications etc.  Overall I have a few people whose opinion I always really trust and getting their feedback is pretty important to me. I knew I may throw some people off a bit with this collection as I am pushing certain areas, but overall the reaction to it has been very positive.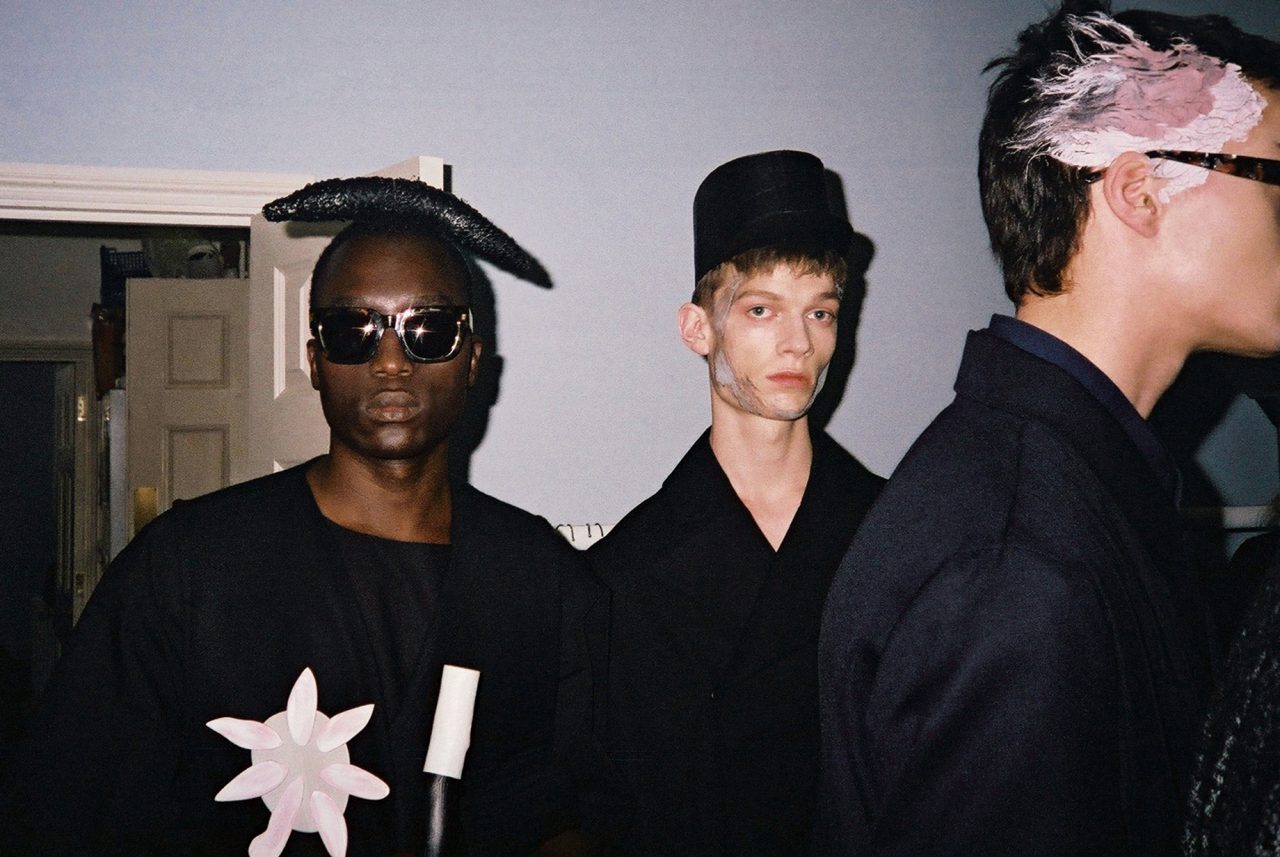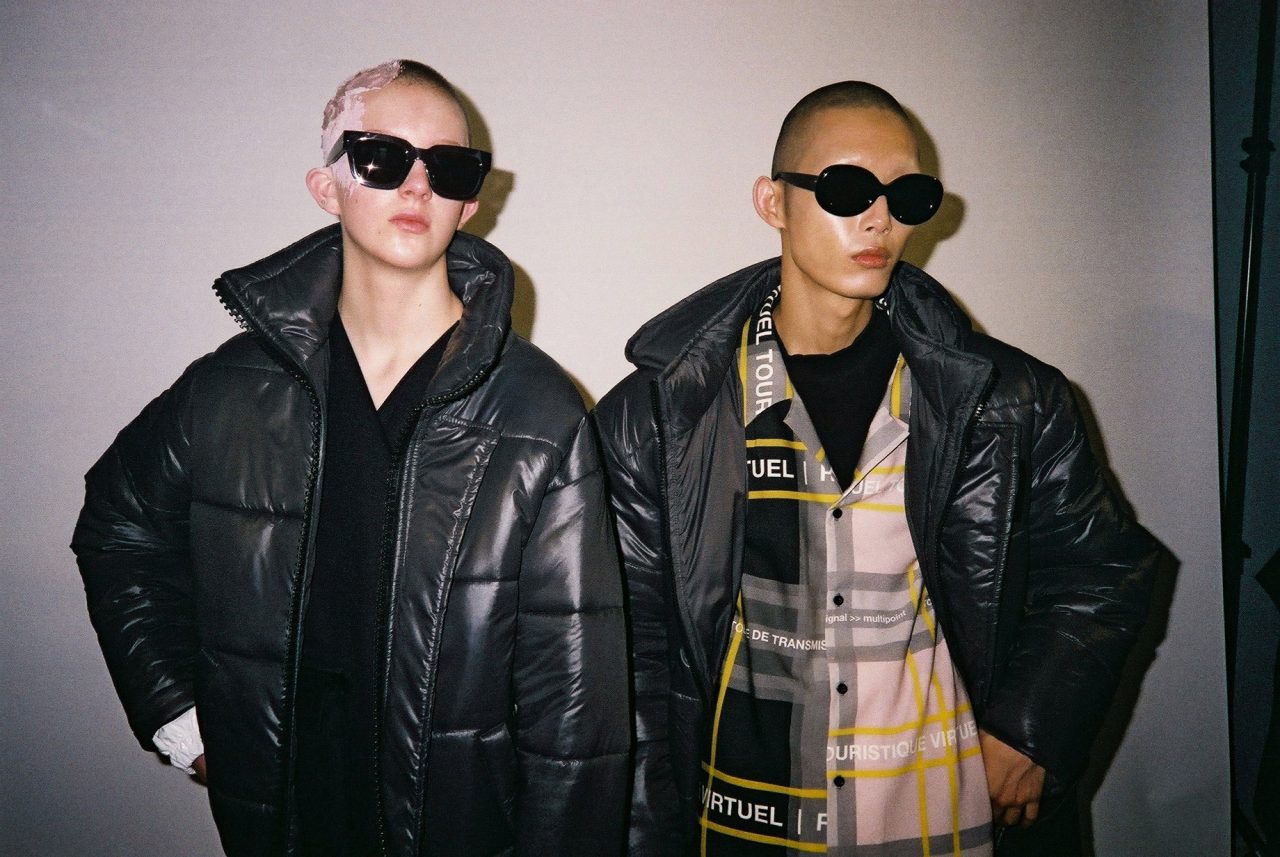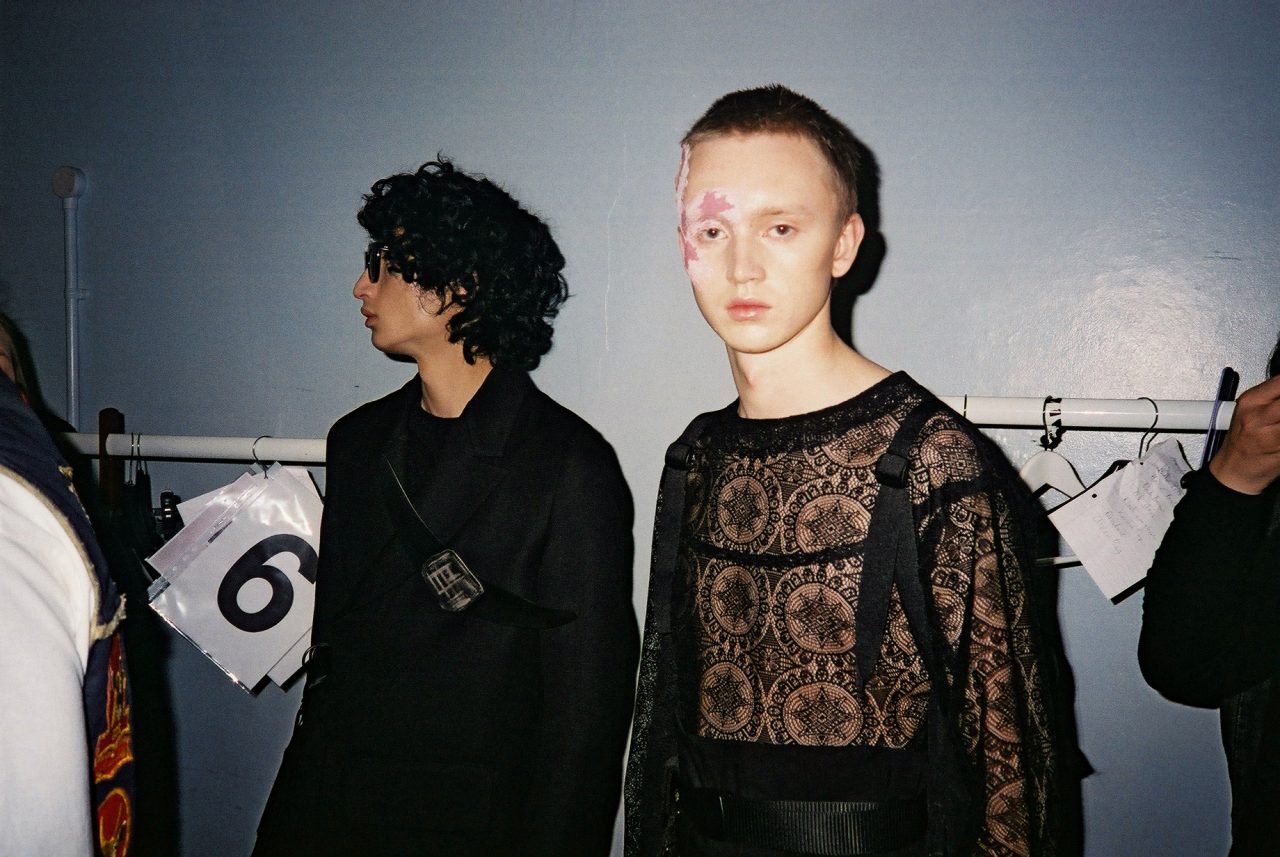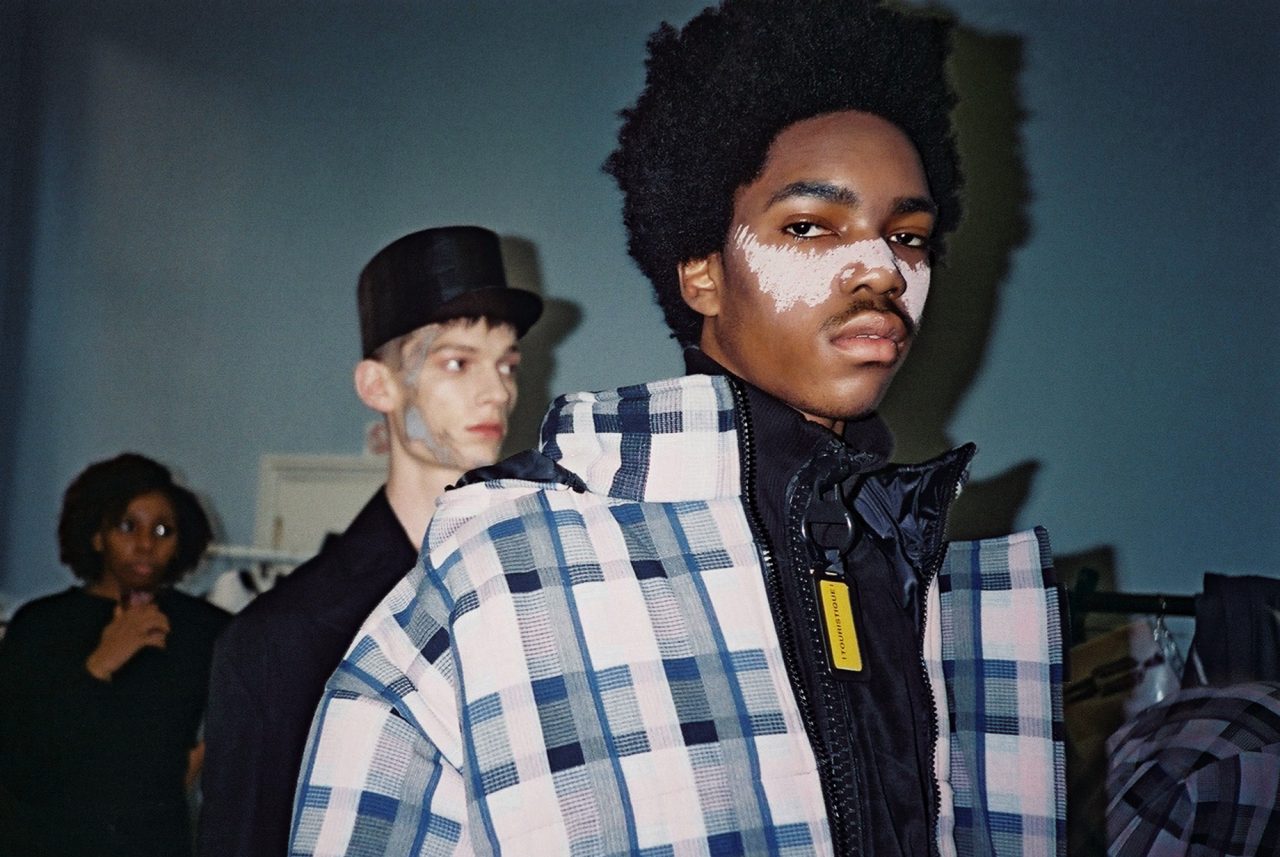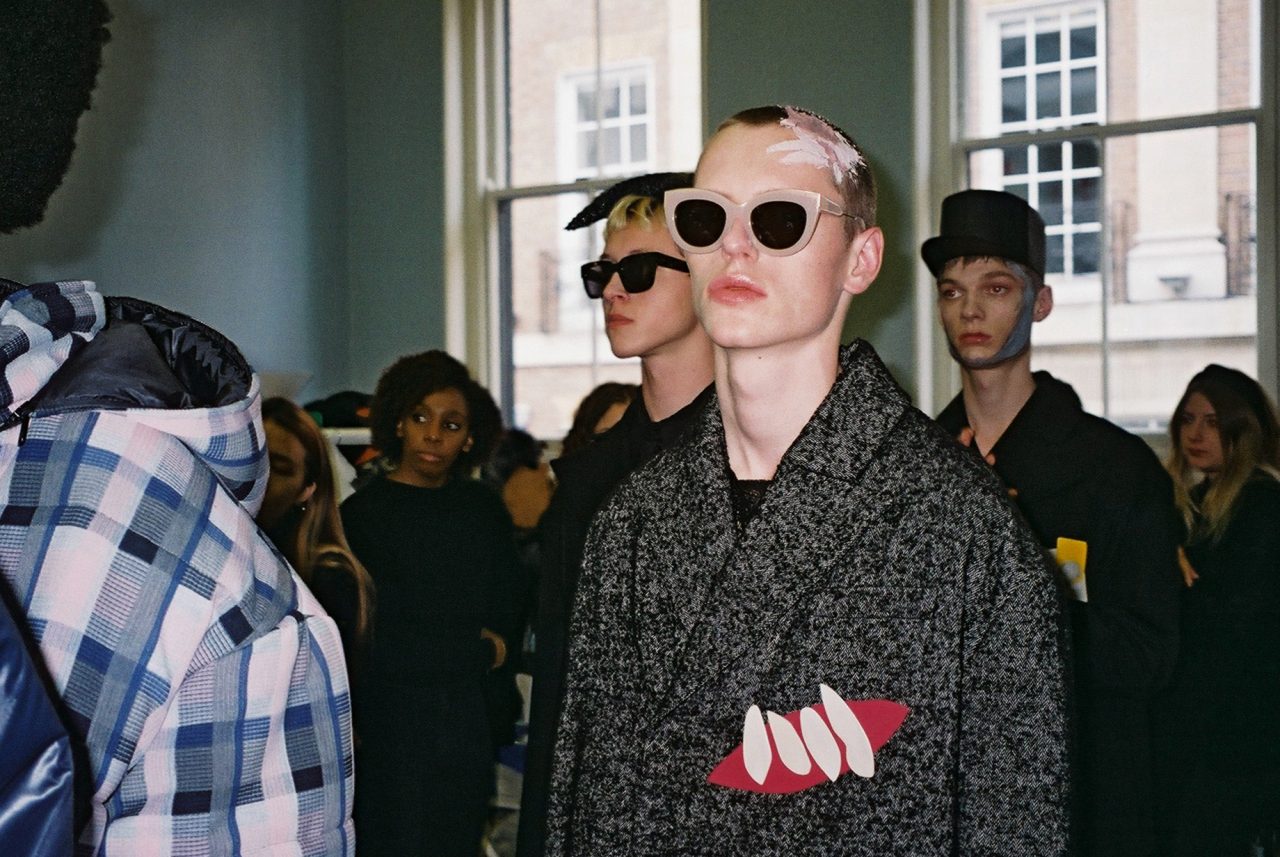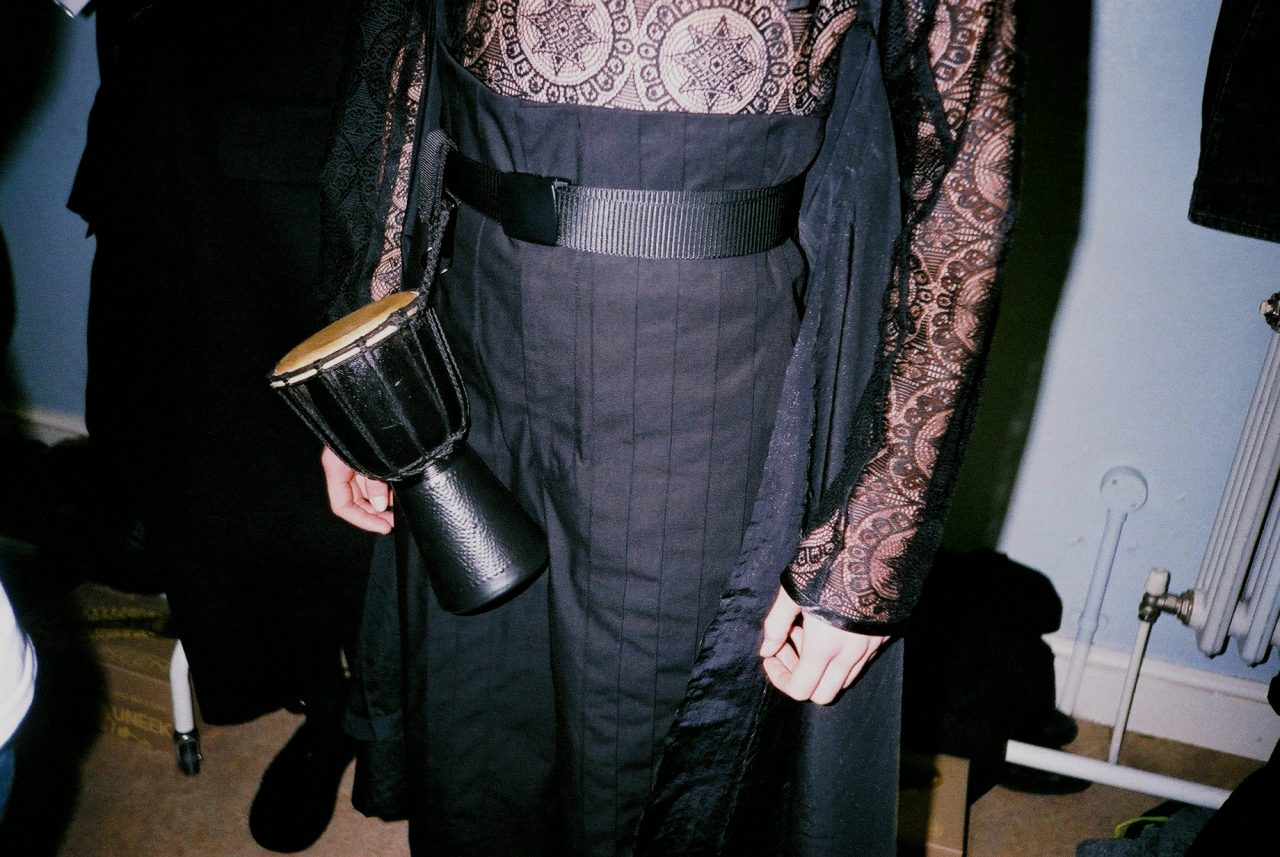 AW18 runway show backstage imagery