KEIGA KEIGA
Surplus Value Center: Between Real and Virtual Worlds in Clothing & Wearable Products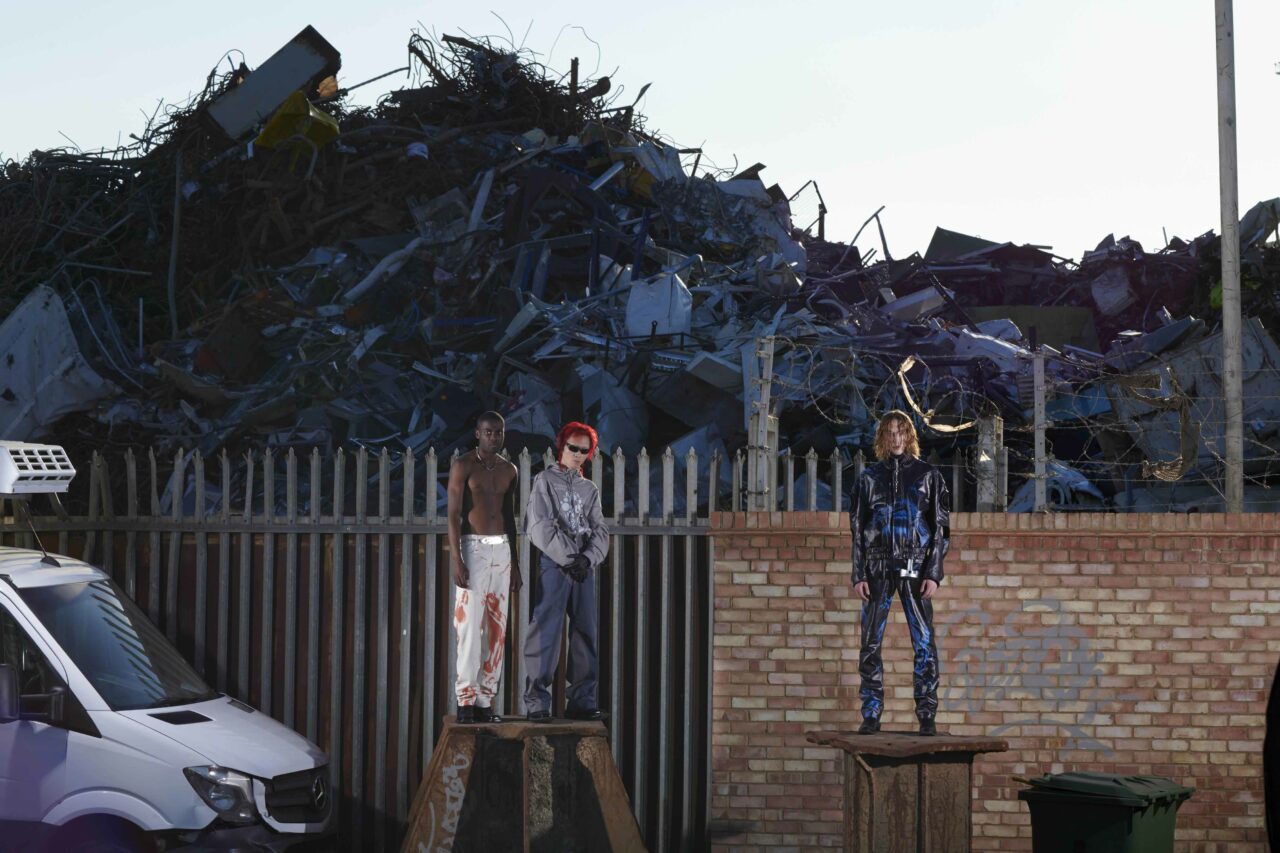 When Chinese-born, London-based Royal College of Art Menswear graduate KEIGA a.k.a Hua Hui approached his final graduate collection titled Surplus Value Center, his multi-dimensional approach was unlike anything else. It incorporated a virtual world into the collection's storytelling through custom-coded digital protagonists, landscapes, garments, accessories, footwear — all that is available as part of his physical and tangible graduate collection. Such merging of digital and physical worlds could had never even existed a decade earlier in the same course and yet his collection concept is still ahead of it's time.
What makes Keiga's work so visionary is that he is building a world where physical and virtual realities merge, and through building this world he is executing every aspect in detail completely himself from the point of an original creator. The typography, graphic design, character development, garment design — everything found within the collection and it's presentation was meticulously developed by him. His virtual world is a whole sci-fi cinematic experience, visually, aurally and conceptually, with a dramatic score, unsettling lighting and quick-cut scenes that transcend the viewers perspective. Notably, the immaculate details in garments applied to each character have been incredibly executed; from the radical steel cut shoes to the marbled turtleneck full body suits, or hoodies emblazoned with Surplus Value Center.  It's with this wide lens that he's transforming the one-dimensional limits of how fashion can be viewed, and understood, aiming to create a "balance between real and virtual worlds in clothing and wearable products."
Dissecting Surplus Value Center is to enter a fictional, near-future dystopian virtual world that zooms in on an overworked assembly line of three characters — Villian, Revolter, Worker — emphasising the over-worked individual that eventually is only seen as a profitable machine. KEIGA notes heavy inspiration drawn from the SMART (shāmǎtè 杀马特) subculture, a group of kids that were mostly born in the 1990's in China's countrysides and who moved to the cities for greater employment where they were often exploited, alienated and overworked. The young rural migrants were known for their wild fashion and vivid-coloured hair as a means of self-expression through their exploitation. Champ Editor Joanna Kawecki catches up with KEIGA to delve further into Surplus Value Center, his background in China and Tokyo, and where he sees fashion today.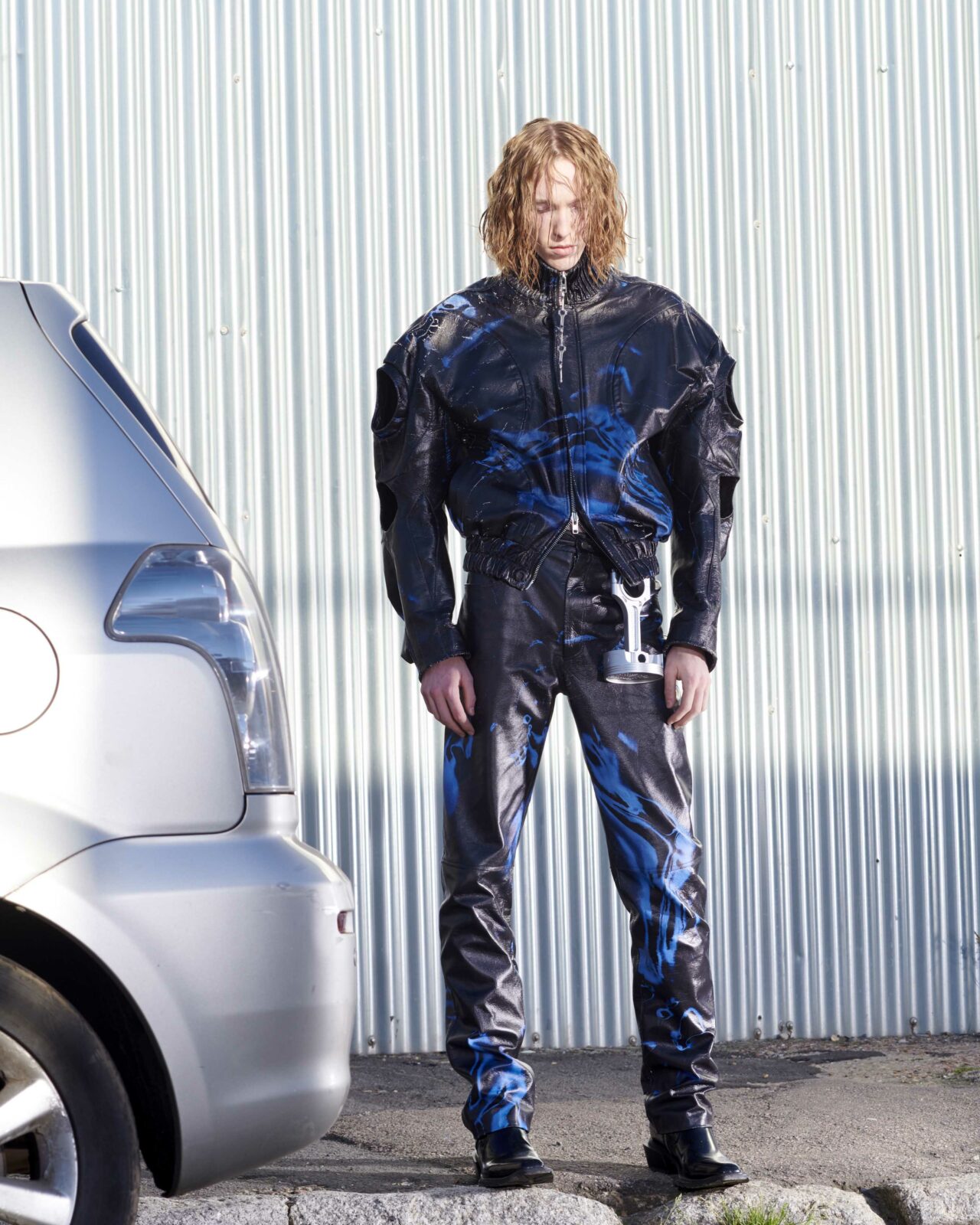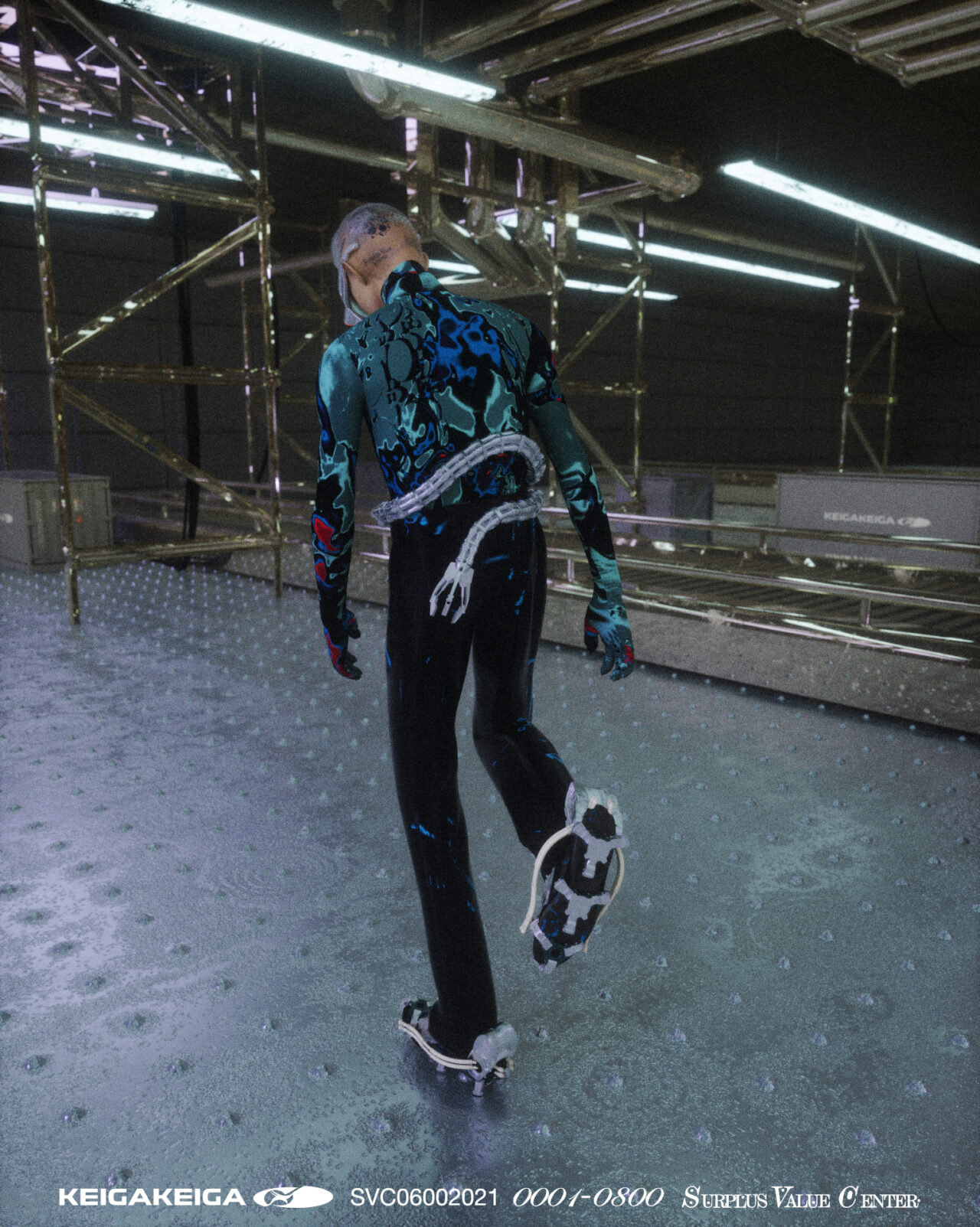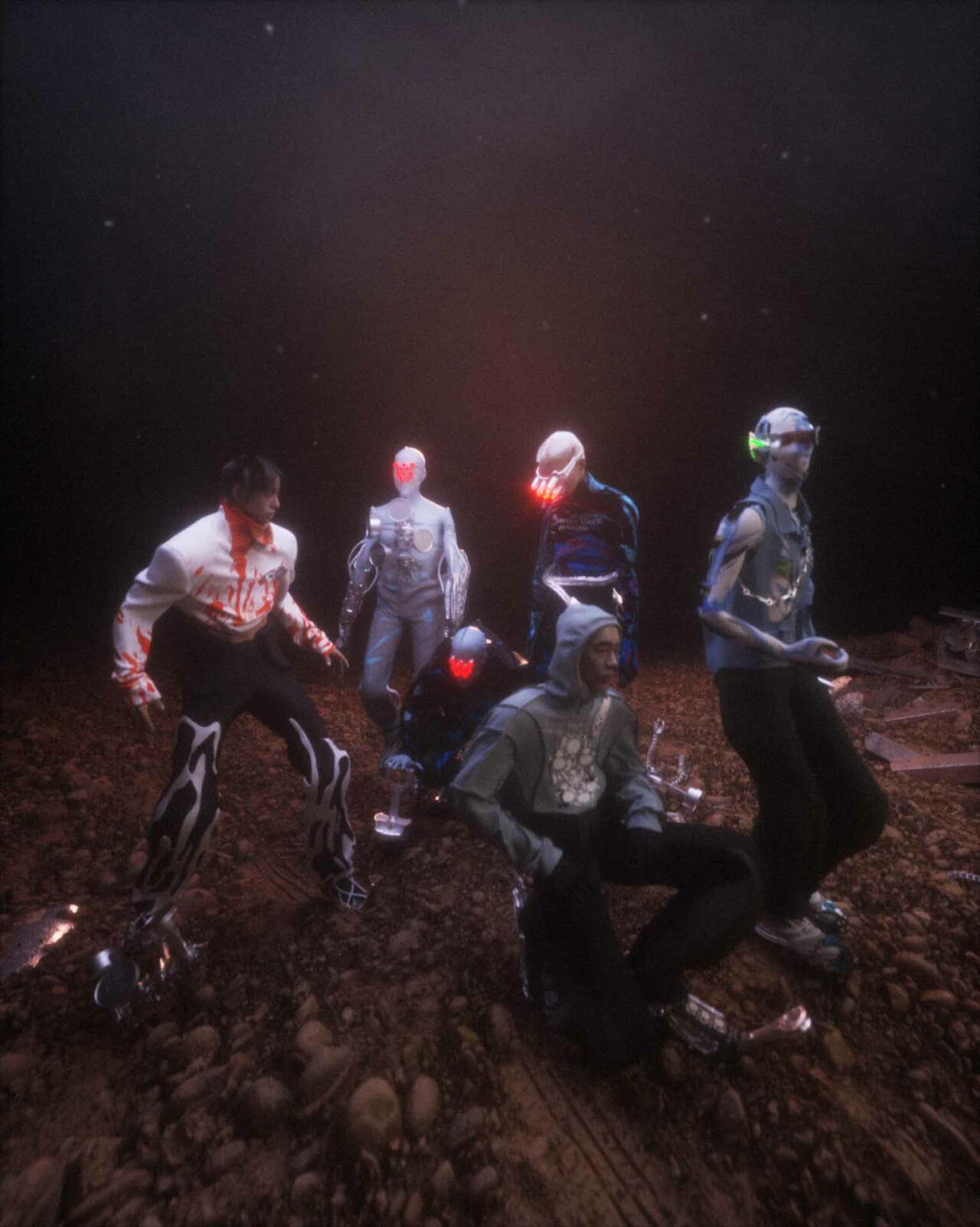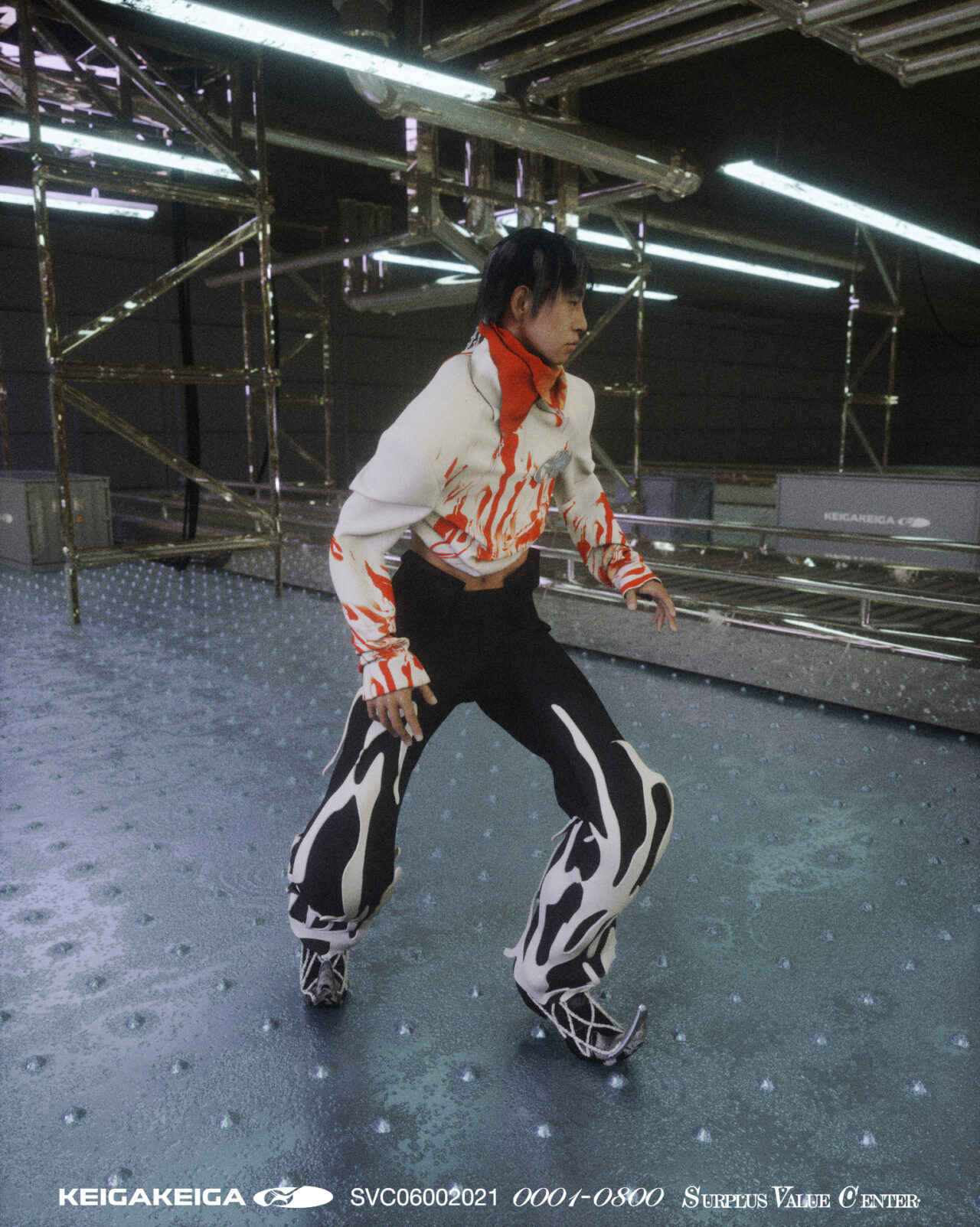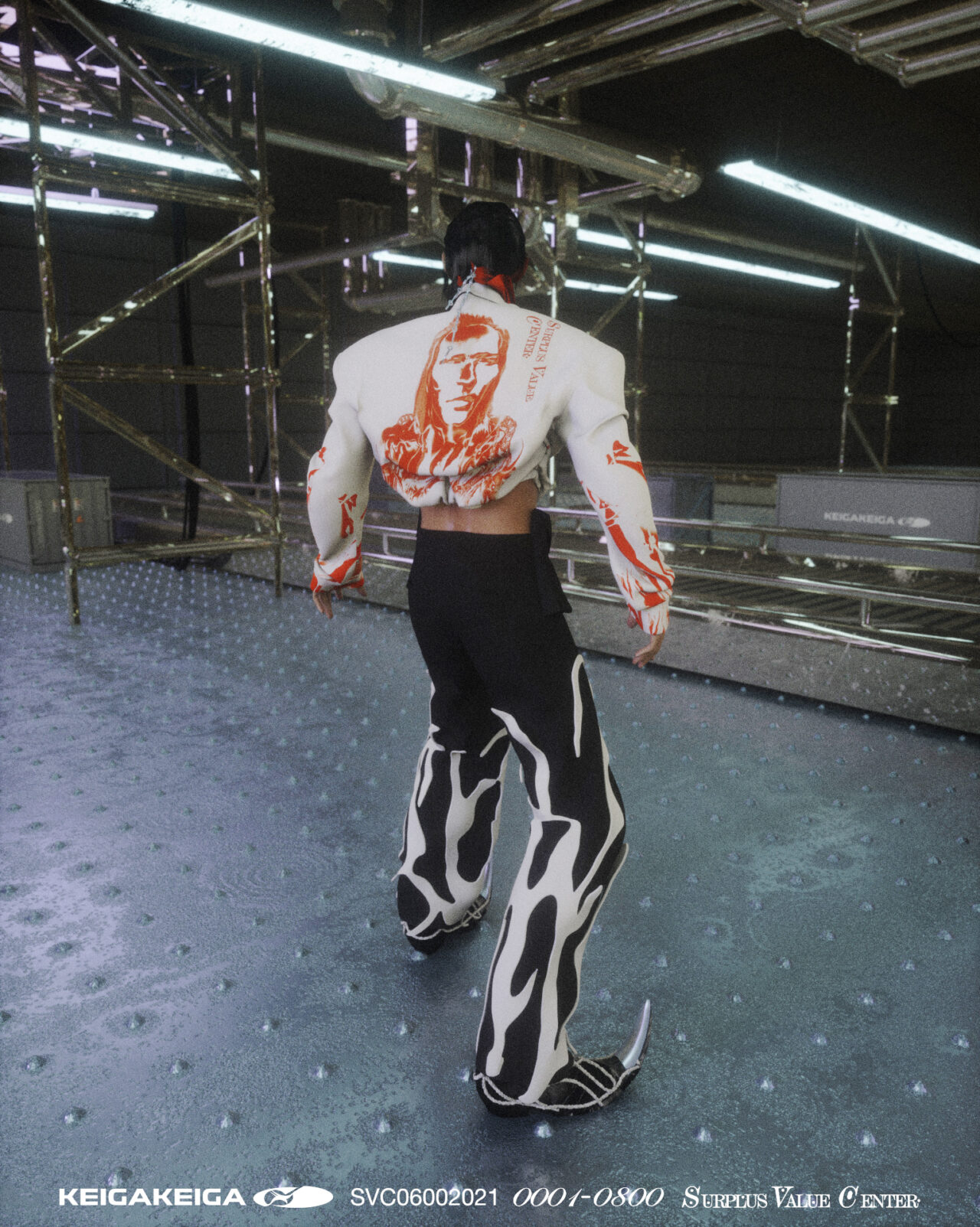 Joanna: What was your initial approach for SVC?
KEIGA: At RCA, my friends and I tried many projects, which were basically around multi-culture. From the garments to products, digital landscape, abstract ideas and opinions. Standing for multi-culture and enough representations of ourselves. Therefore, I started to look at the Chinese youth and attempted to elucidate an aspect of the Chinese subcultural image from my perspective. The purpose is to create the context of the current Chinese youth and then reflect and predict the future landscape of emerging Chinese youth subcultures.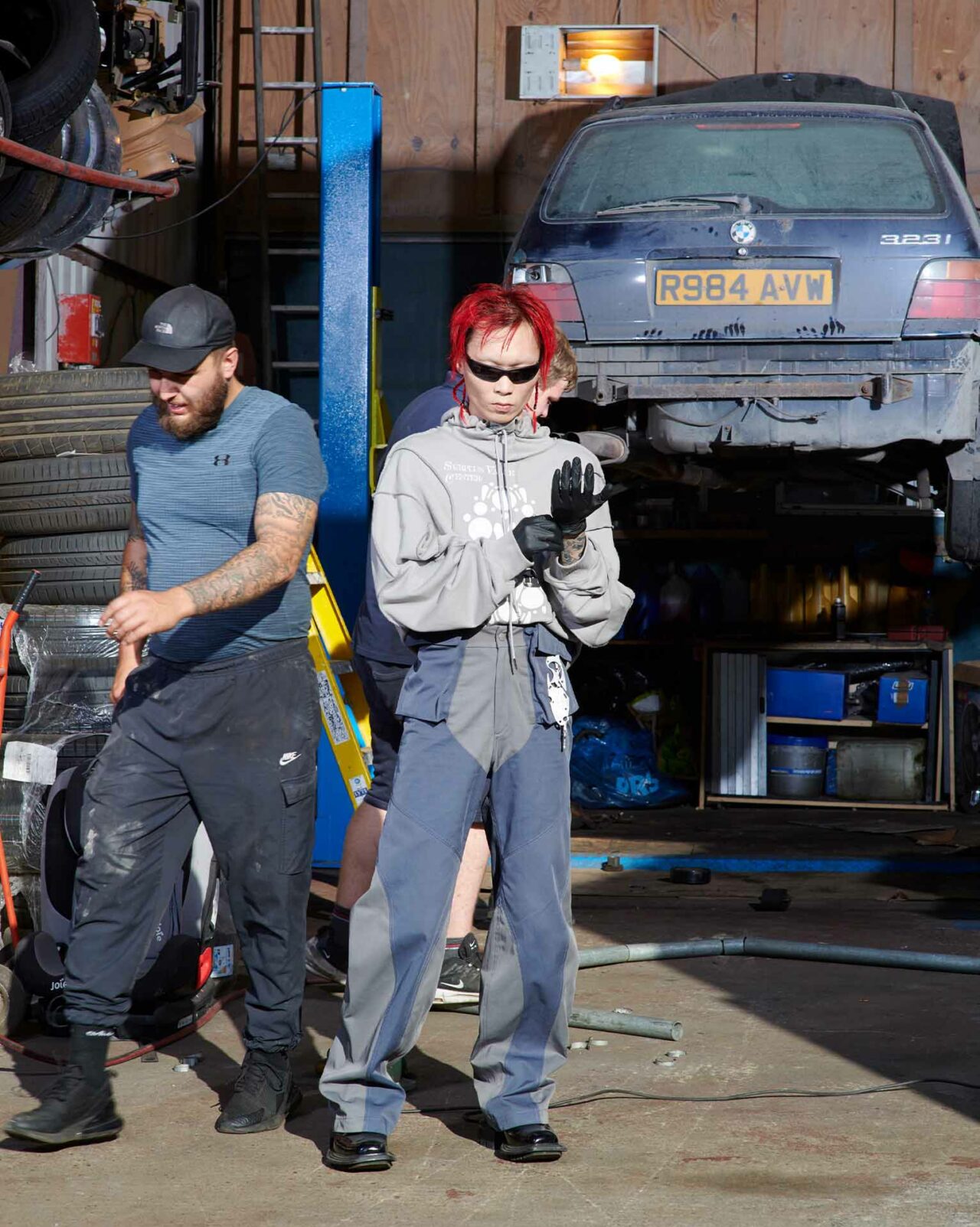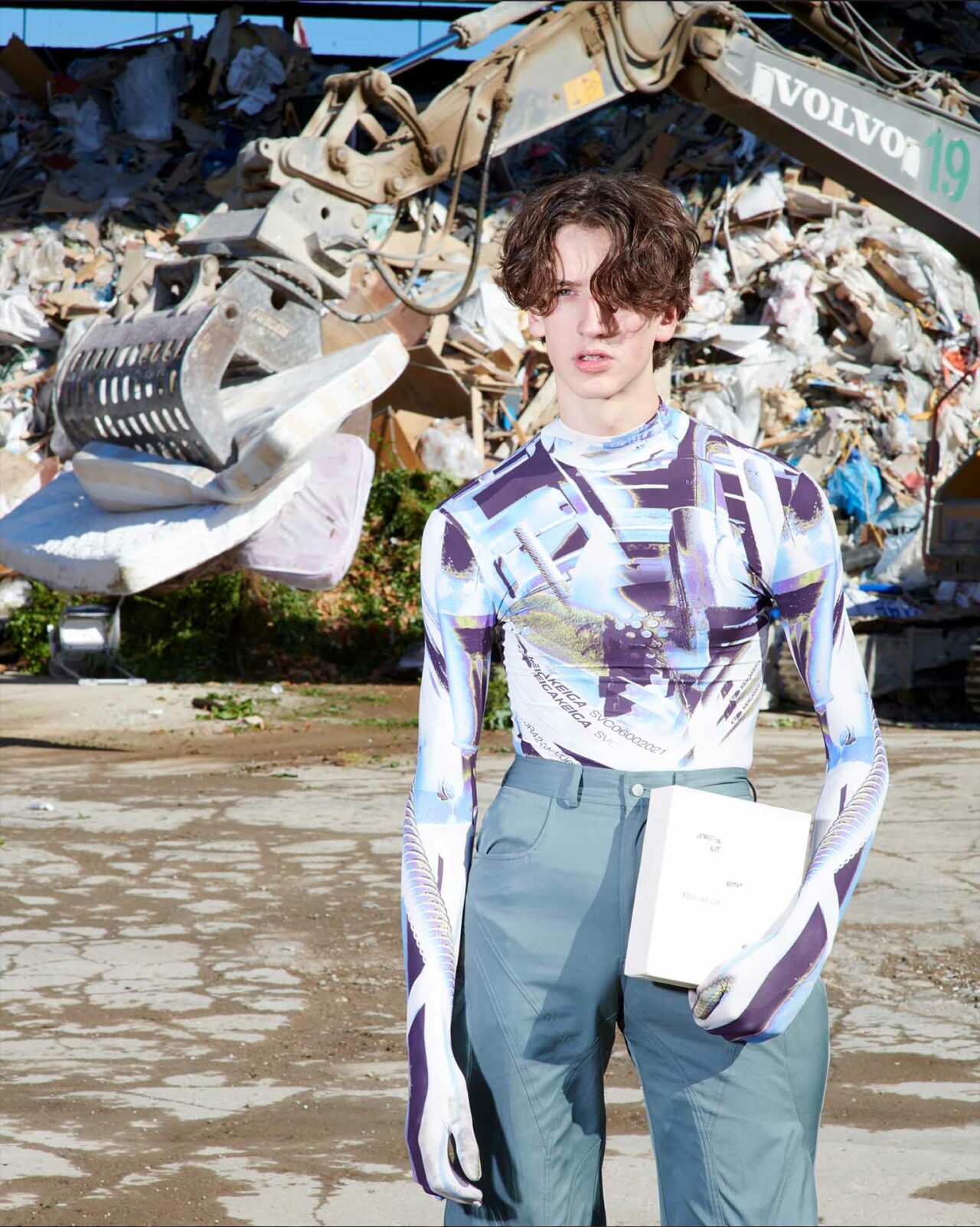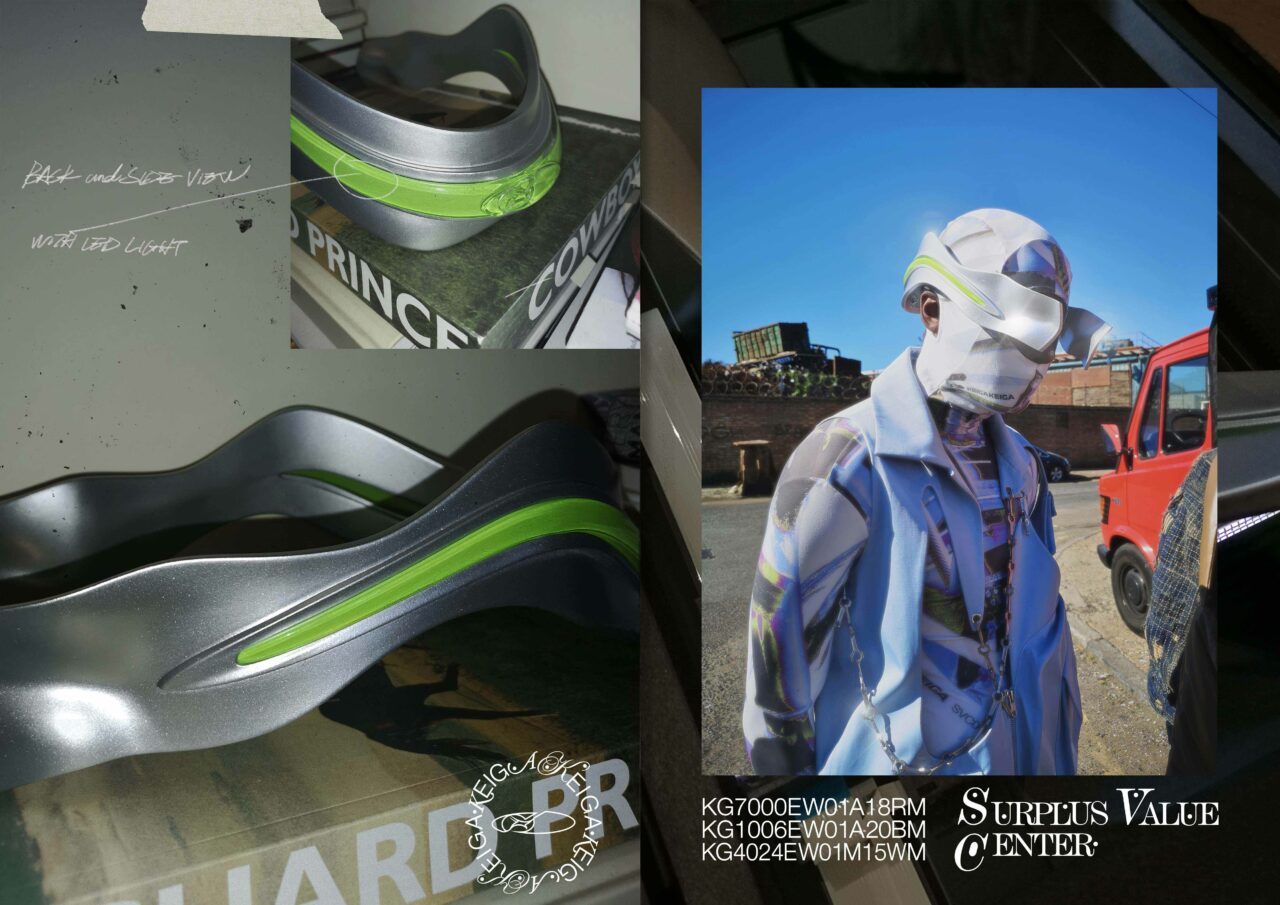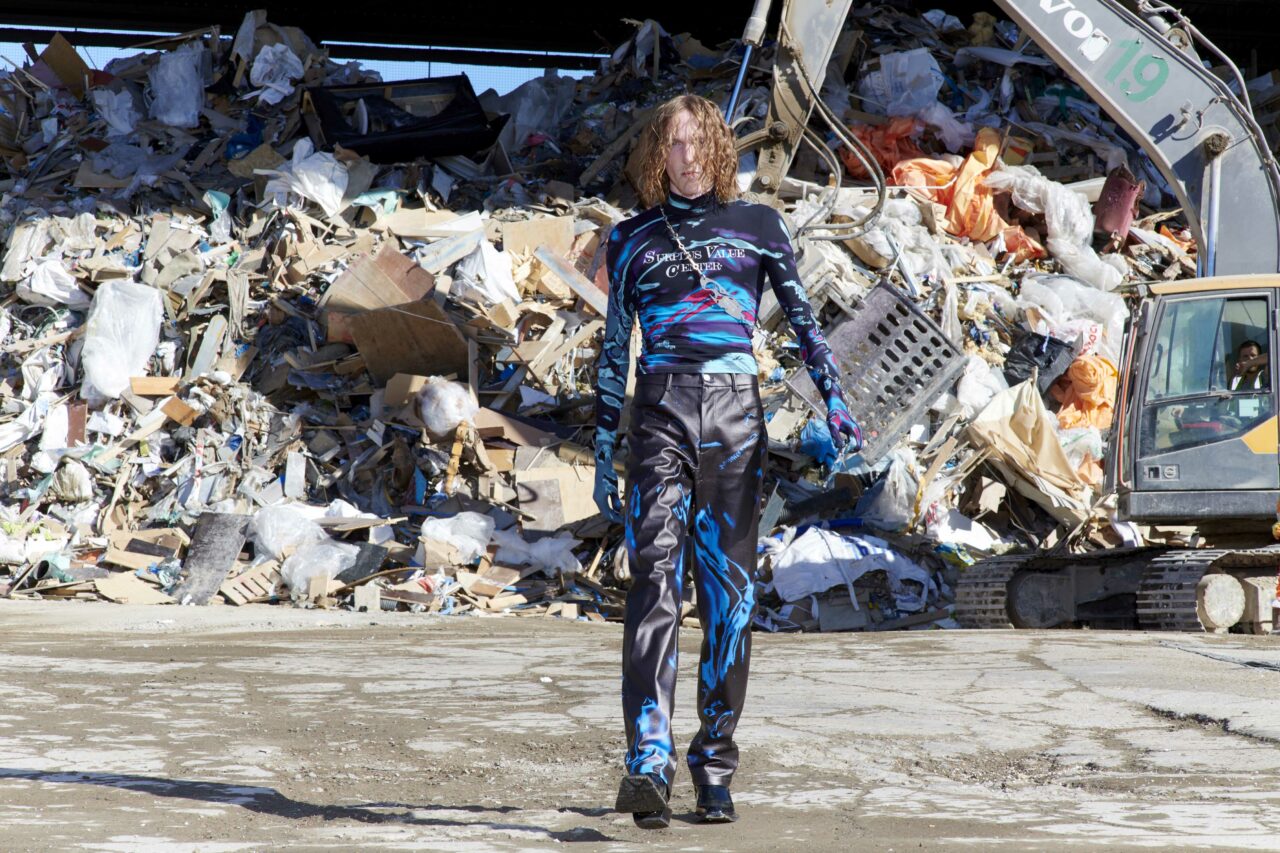 SVC explores a dystopian virtual world with three main characters; what personal experience of yours initiated this concept?
This body of work was originally developed around a Chinese subcultural group. This subculture trend was popular among young Chinese urban workers and it is known for exaggerated and cheap clothing and hairstyles. What's interesting is that I was imitating their outfits when I was in high school. At that time, I didn't know anything, I just thought they wore different clothes, and I wanted to be the same as them. This also made my parents and my teachers very angry, [haha], because they thought I should pay more attention to learning. When I look back to this group again, I find the 'SMART' group is the product of failed attempts to enter the mainstream culture. 'SMART' is generally implemented in assembly lines and factories. Through further research, I found a group which occupies the same situation as 'SMART'. A group which includes 'SMART, a larger faction which is also hidden from wider society- the bottom workers. The assembly line factory is like another world. In SVC, the characters have constructed an image of the city which people understand in their hearts. Attempts have been made to become closer to urban culture while becoming publicly accepted within the urban environment. However, for integration into the city to occur, capital investment is requisite. Their financial resources cannot facilitate the realization of the lives they hope for. So they only attempt to enter urban society by altering their hairstyles and dressing economically.
I also think of the workers in Chaplin's "Modern Times" (1936) as they are integrated into the city for life, turning like a gear day after day. The endless, repetitive actions destroyed their spiritual world, causing them to live outside of the wall of this world, only occasionally capturing the sound inside the wall but not knowing where the door through this wall is. Overtime working on weekdays and holidays will eventually become a profitable factor for factory owners.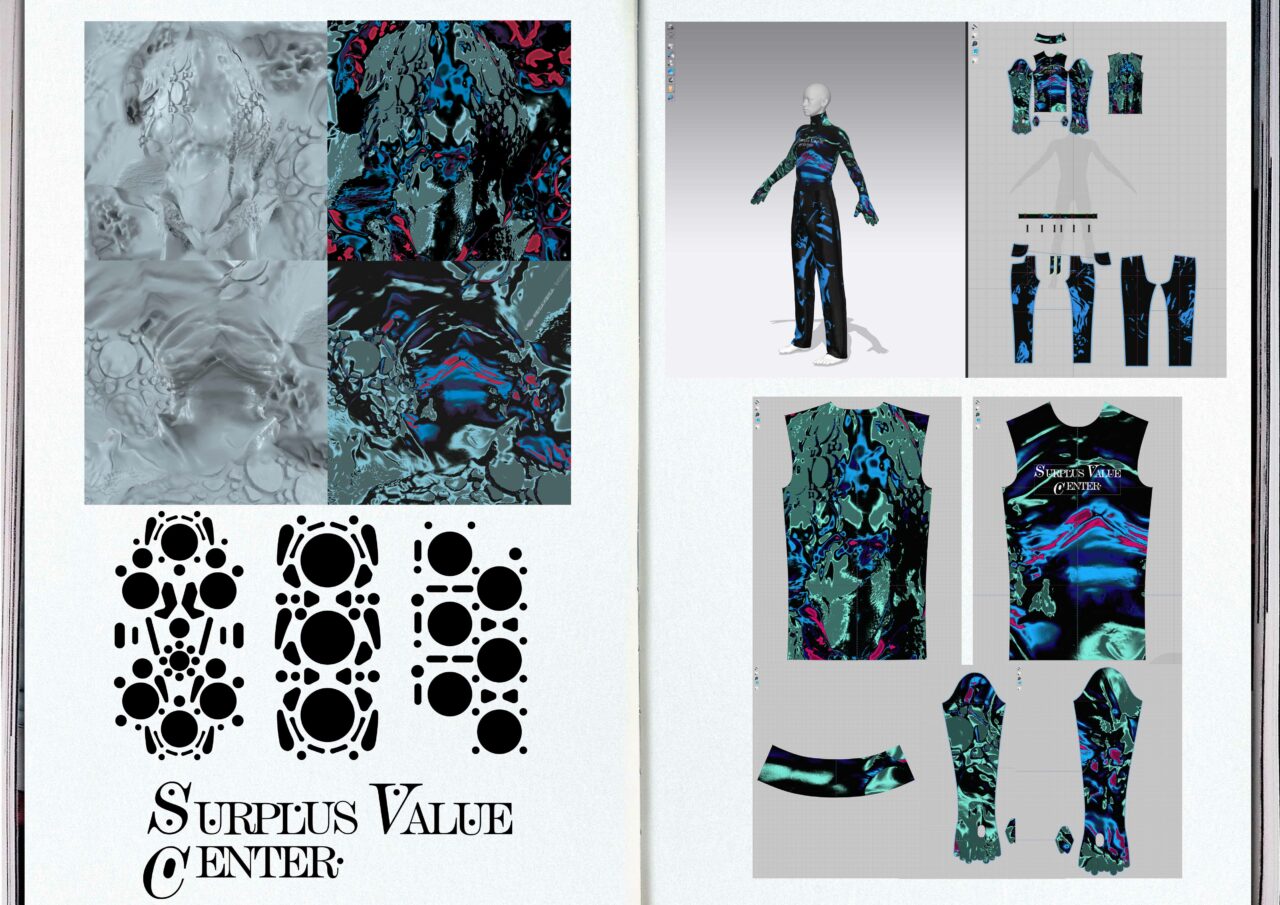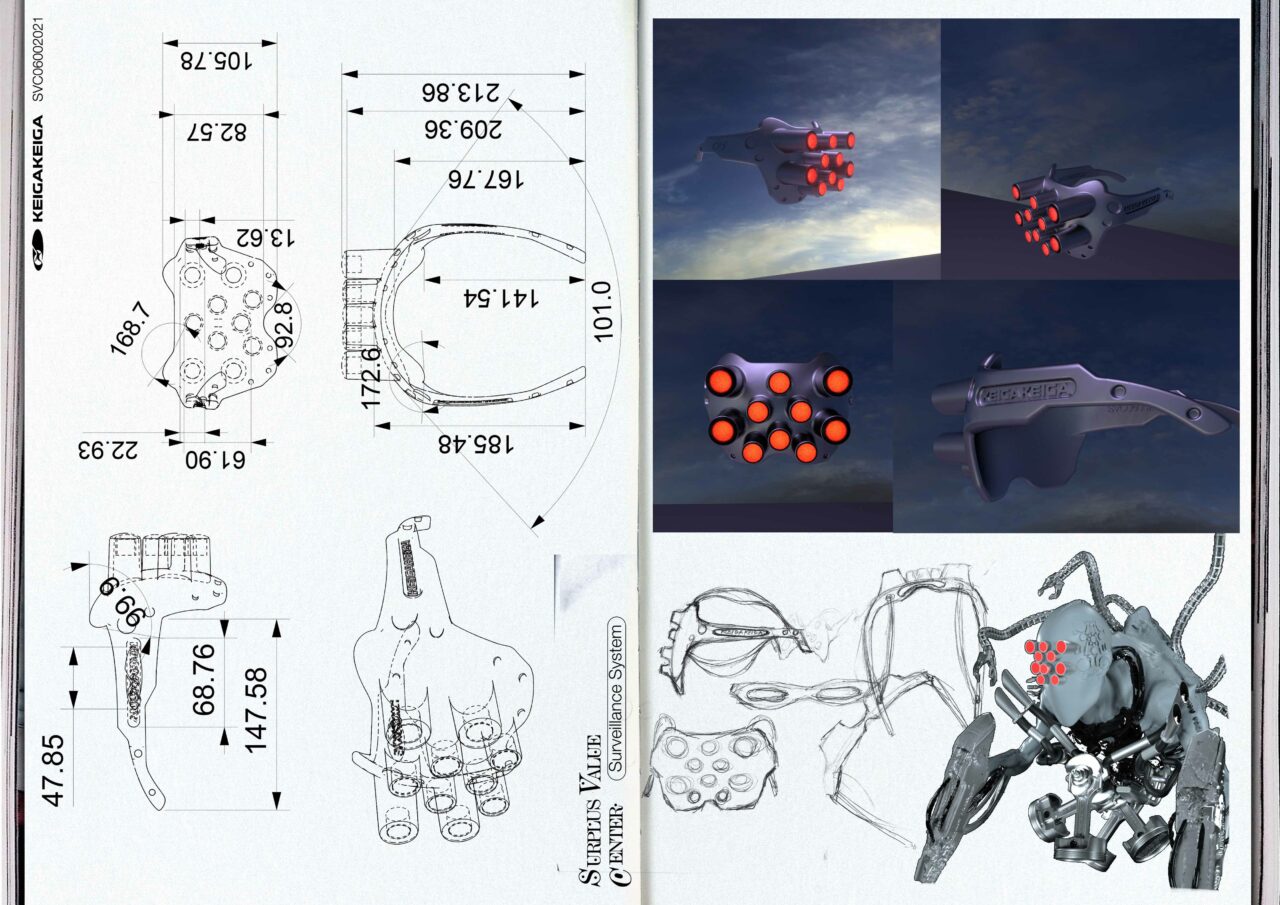 Can you share a bit more insight into how you came about the name?
Actually, when I started this project, I didn't think about the name because I felt that finalizing the name too quickly might affect the follow-up development of the whole story. I felt that it might limit the imagination space [hahaha]. So I didn't start thinking about what name should be given to this project until the final stage of production.
During this period, I read many articles and movies, one movie called "Falling Down," (1993, directed by Joel Schumacher) which mainly talks about the social oppression and exploitation faced by the middle class in the United States. In this movie, they have a shop called the surplus value shop. As the name implies, all the goods are used, and the value of these sold goods is reused. The appearance of this name in this movie is also kind of ironic. This directly reminds me of my entire series of works, which completely echoes this surplus value. If these products become humans, I think they must be in the same situation as workers. Working overtime on weekdays and holidays. Taking advantage of workers, enforcing pointless labour hours, and wringing every last drop of surplus value from them, the worker eventually becomes a profitable machine.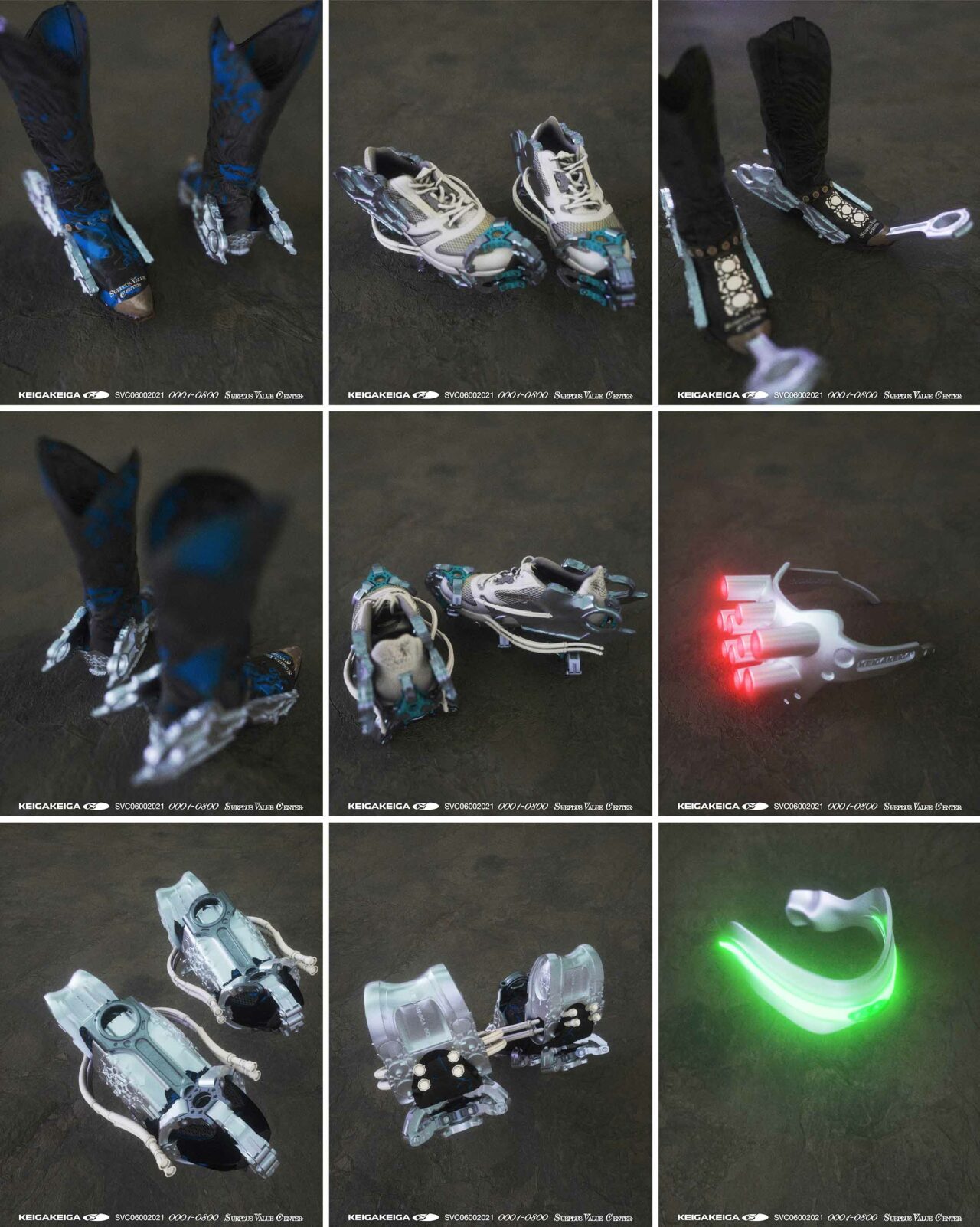 It's absolutely incredible the amount of detail you included in your characters and entire video. From your own original 3D animation coding, character design, landscape design, garment, headwear and footwear design —even down to their otherworldly eyes and forms. How long did it all take to complete from sketch to digital realisation, and was there a video game or dystopian film that indirectly inspired some of this?
Thank you very much for noticing these details, which is very encouraging for me. AKIRA, Cowboy Bebop, including the game Death Stranding, have given me a great visual and world view. So I enjoyed this process, just like creating a whole new world. The entire project took me about 4-6 months, including the final conversion of these virtual products into physical products. Fortunately, I met Yilin, amazing 3D artist. After telling him about my work, he was very interested, so we started to cooperate. With his help, from the landscape design to the final video presentation, we have countless discussions and zoom meeting. Finally, we are all satisfied with the result.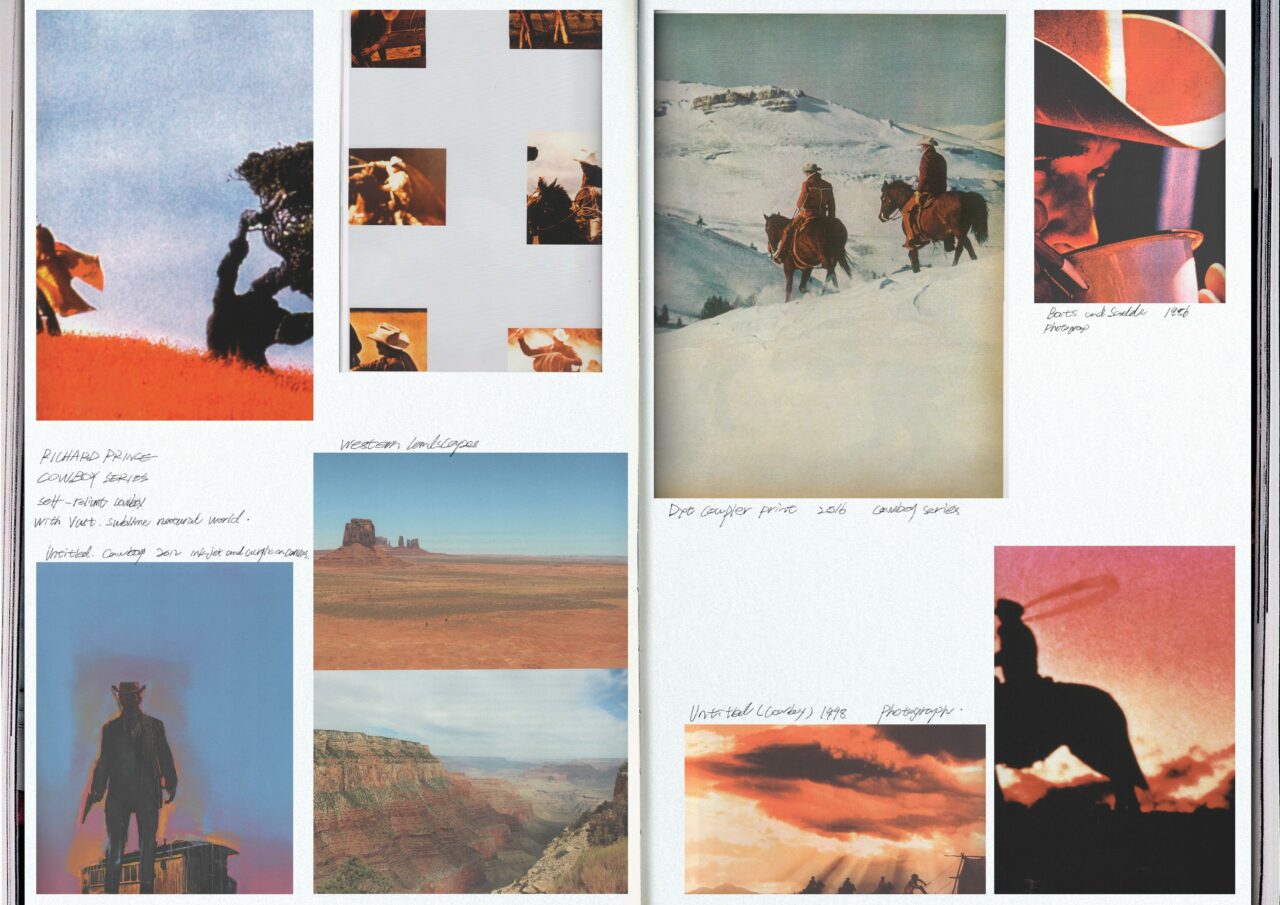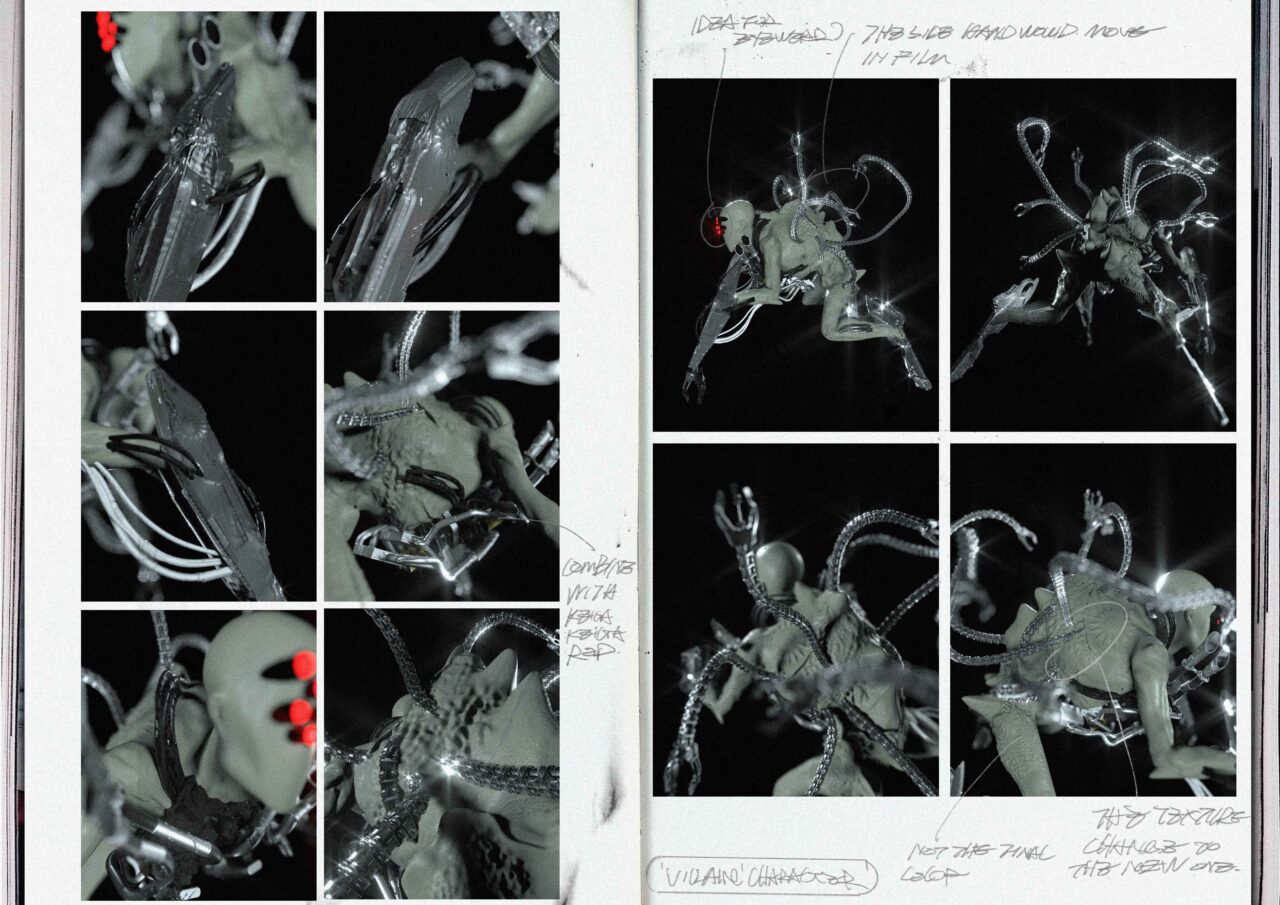 As food, water, shelter are vital for living, what do garments represent to you? What is fashion to you?
Life is just like water, and clothes are a kind of seasoning added to this glass of water. No matter how much you add, what you add, it absolutely depends on your own taste. Just like I often tell my friends that it's 2021, and many things are not as important as we thought — there is no need to overthink. As long as I follow my heart and do what I want to do, fashion can become any kind of form. For me, fashion could be based on the game's architecture, which can communicate closely with the audience and bring a more profound sense of immersion and reflection. It could be from a simulation system, or it's real, or it could be another dimension of reality. This is also my expectation for future fashion. It may be more interactive with the audience and have a more immersive experience.
How do you think people can see their identity objectively through unbiased eyes?
I feel that the media dominates too many people. Similar as the Telescreen from '1984', controlling the people's behavior. The media controls the direction of public opinion and surrenders to some invisible forces. However, people seldom question the media, thinking its always correct. Like the 'SMART' group, it became a trend among young people when it appeared. With the development of the incident, all people began to attack 'SMART' after one year, from abuse on the Internet and even escalated into seeing 'SMART' groups carry out some violent behaviour. In the end, these group people had to cut their hair, change their clothes, and wear ordinary work clothes obediently, becoming victims of the assembly line. We should know that group had already developed its own words and ways of speaking at that time. I can't imagine what kind of landscape the youth culture will be if it continues to develop.
Maybe the ending of 'SMART' in another parallel universe may be another kind of beautiful existence. So I think the ability to be independent is essential, and it is also crucial to change the angle to look at the same thing. The most important thing is to show your diverse perspectives, which is unashamed of being quiet and modest. This is also one of the reasons why I love fashion. People can fully express themselves and show their spirit through body, posture, language, clothing and vision.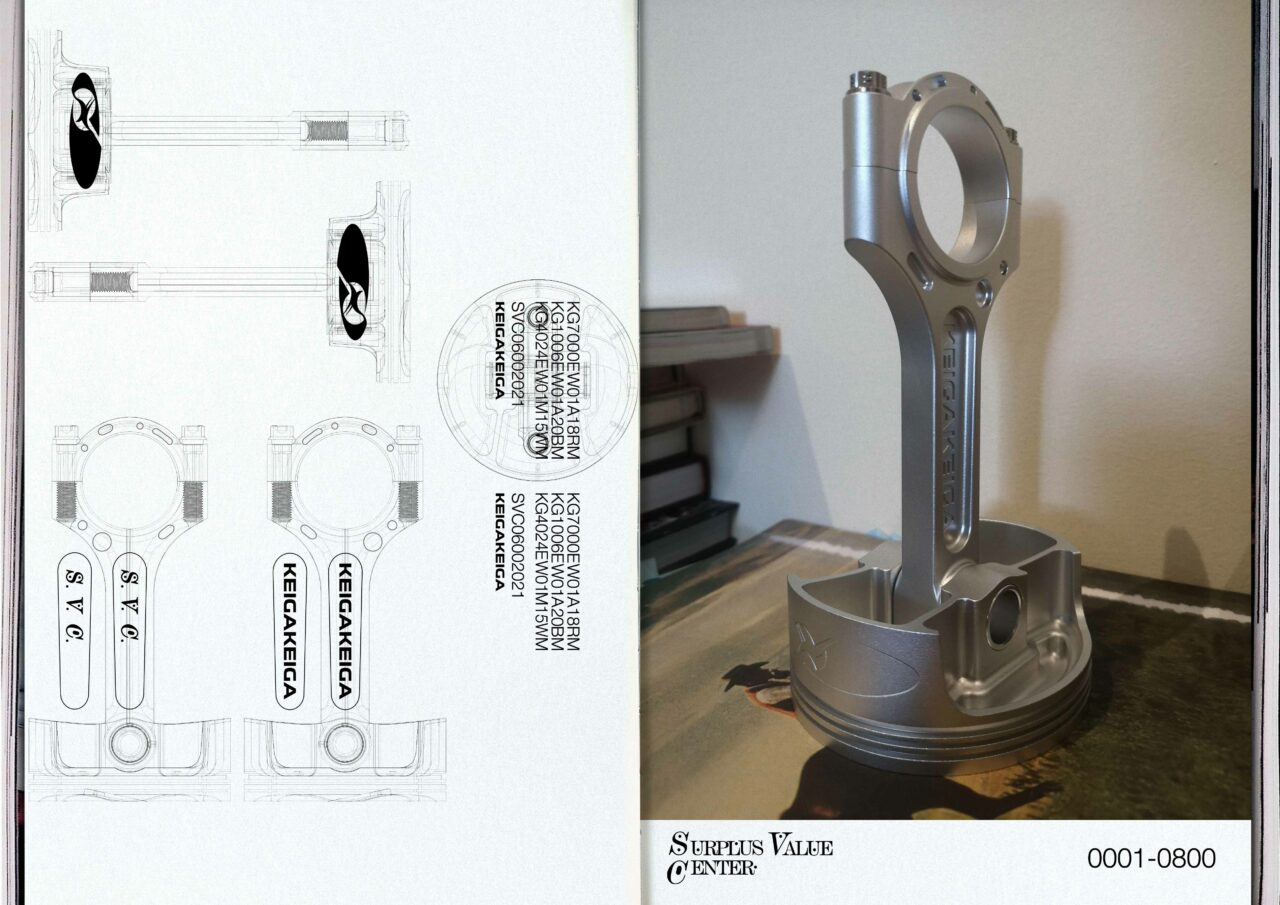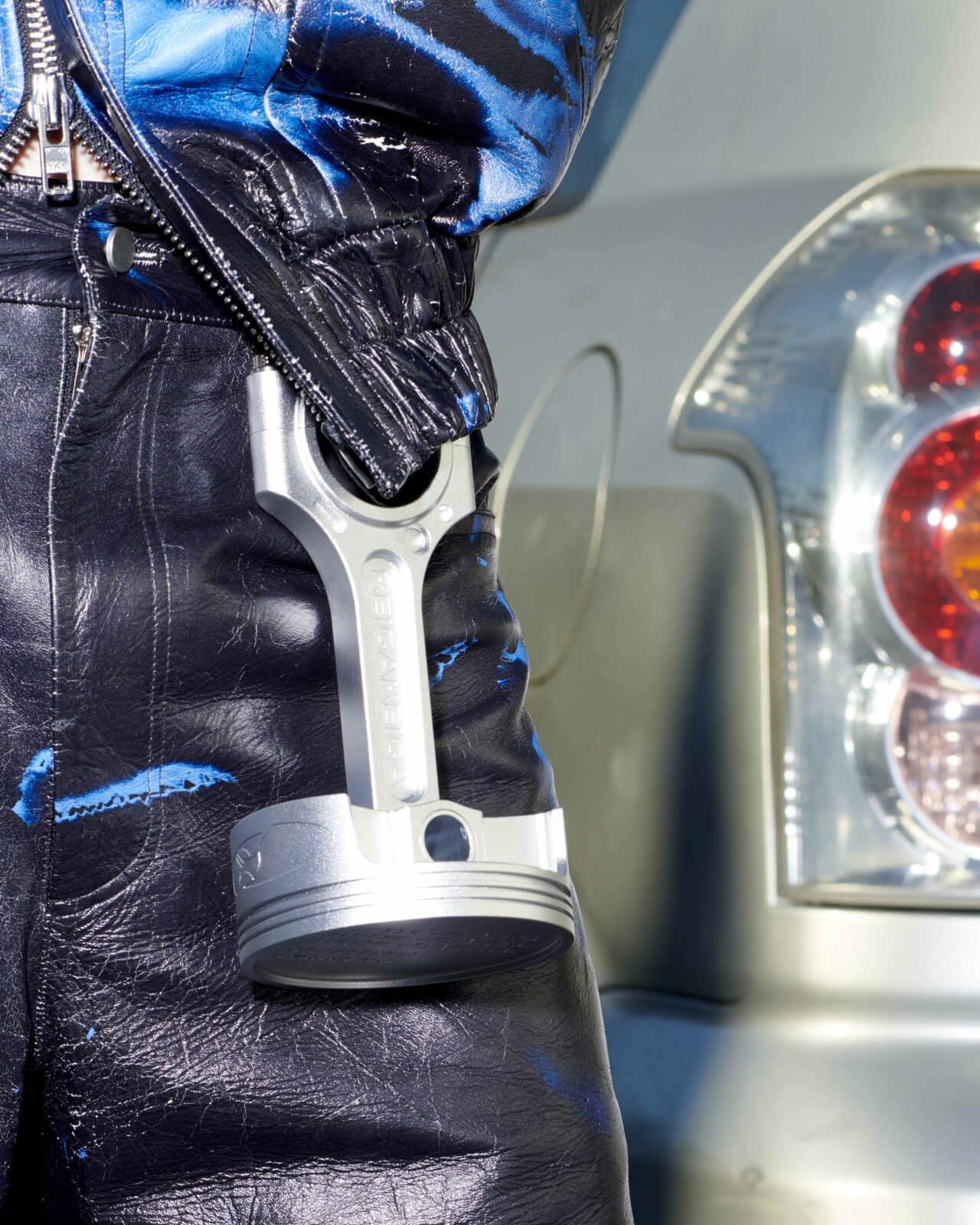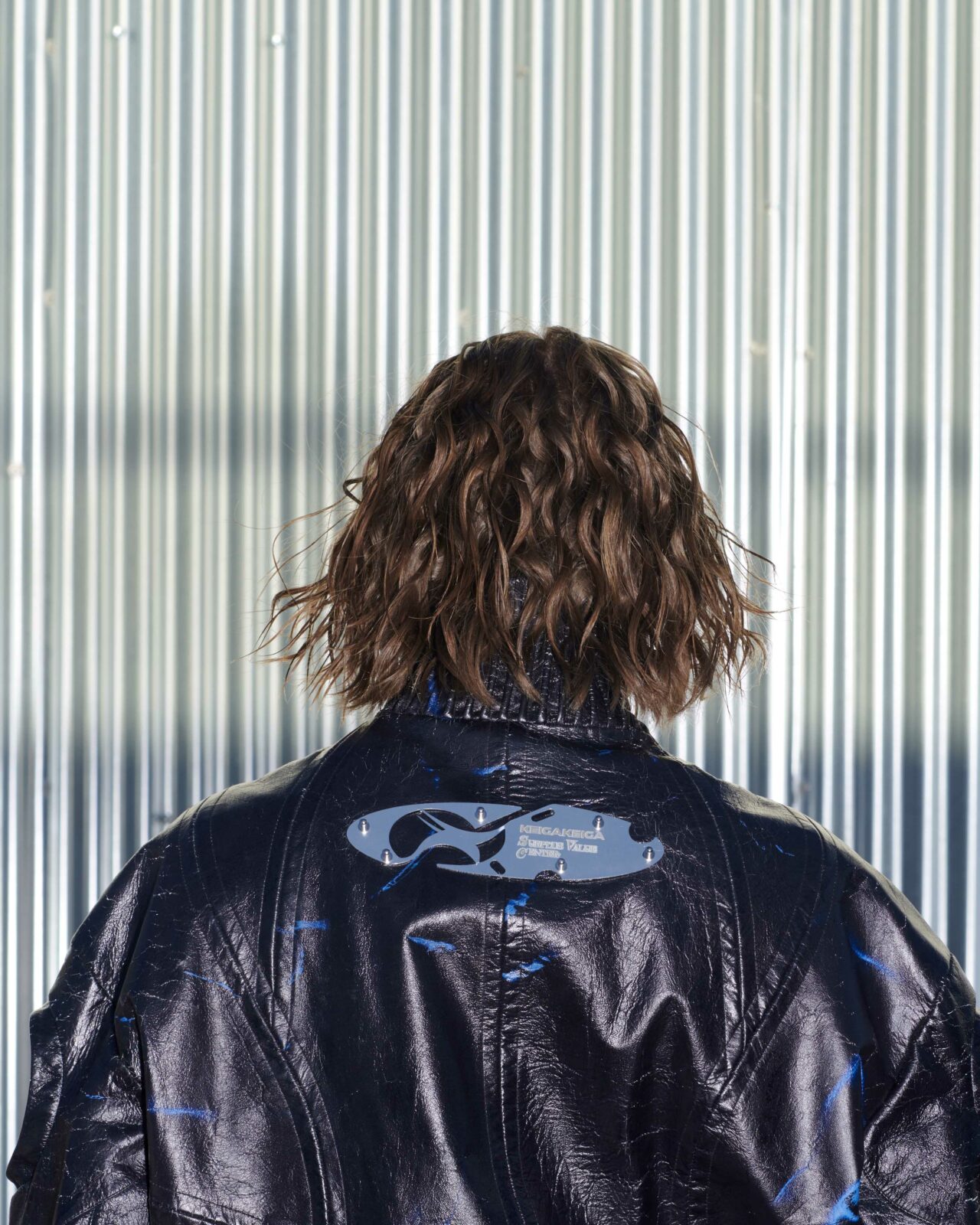 How has your time and experiences across China, Japan and now London shaped the way you view global creative communities and creative output?
When I was a teenager, the street culture of Japan attracted me, especially the brands in Harajuku that accompanied me. This is also an important reason why I decided to live and study in Japan when I was in high school.
The first design thing that I came into contact with when I was studying in Japan was product design. So wabi-sabi and Junichirō Tanizaki's 'In Praise of Shadows' had a significant impact on me during my college, it also fascinated me. During that period, my internship and job broadened my desire to know the world, which prompted me to come to London. I think there is quite a difference between Asian aesthetic and European. That allowed me to see more possibilities, aesthetics, and diversity. so I want to push things forward, break some traditional expressions, and create a brand new digital landscape.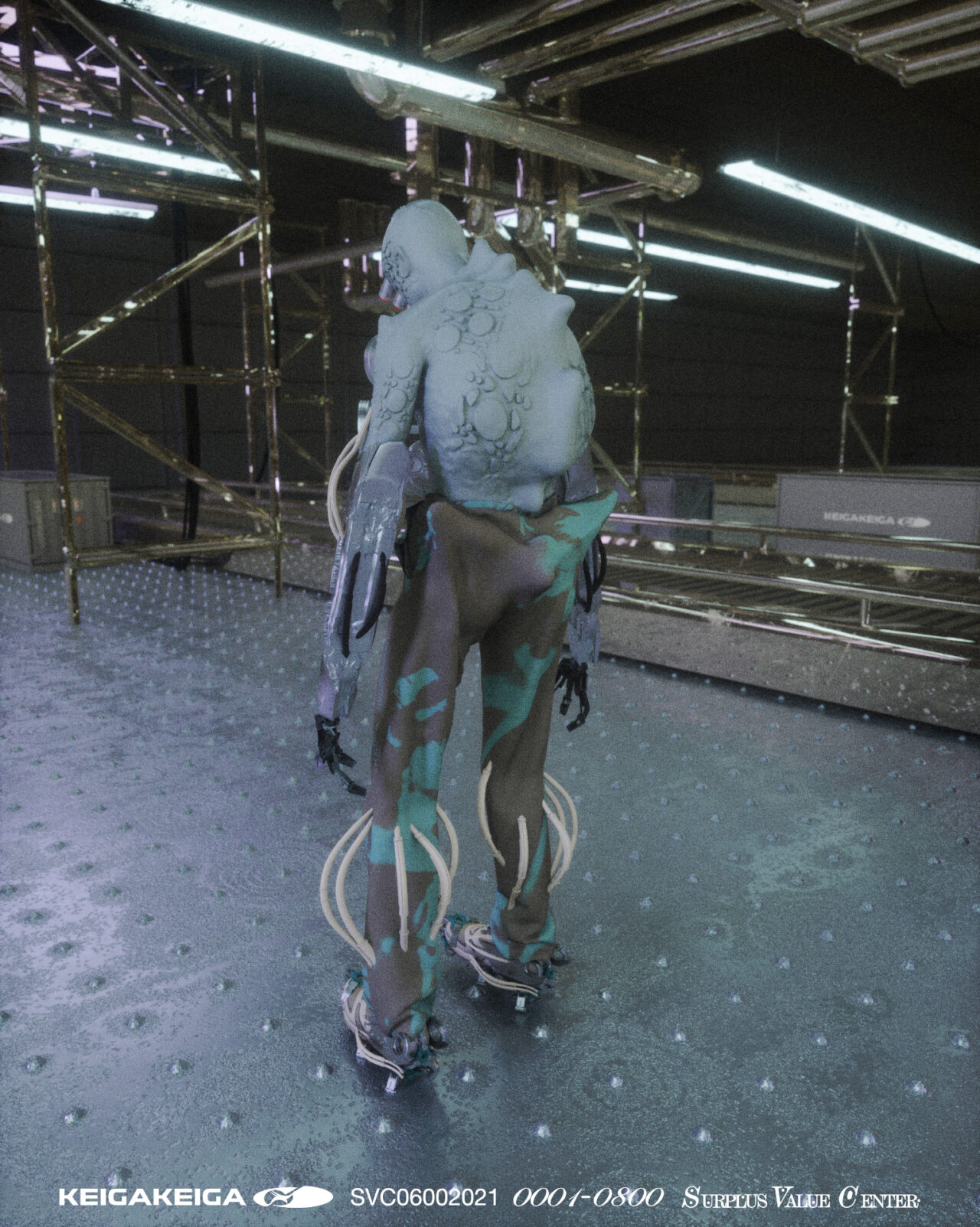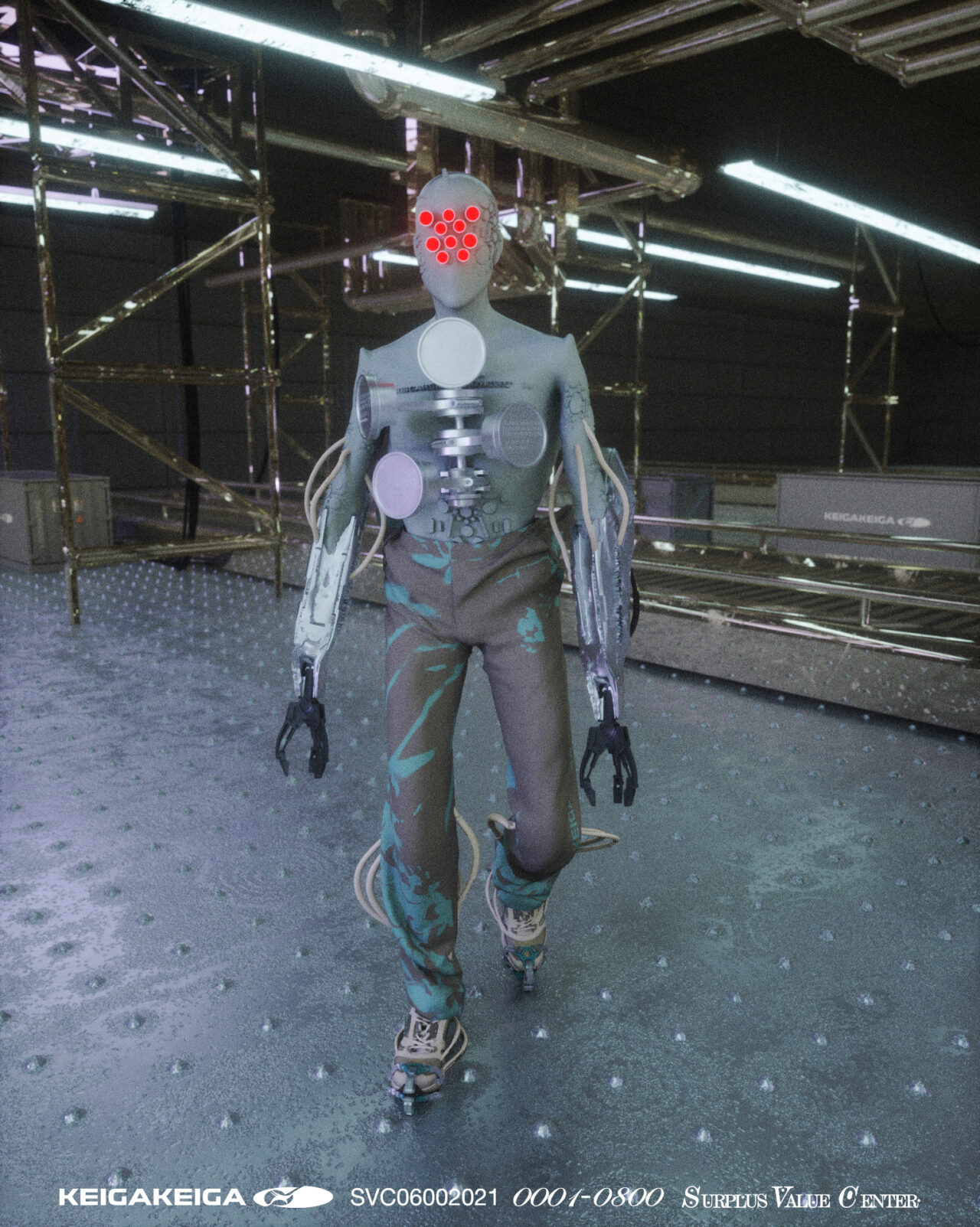 Can you share a bit about your favourite films, or books? And current favourite designers?
I have liked sci-fi movies from a very young age, especially some of the early ones. They bring me a lot of inspiration. Films like 2001: A Space Odyssey, eXistenZ, The Thirteenth Floor, or books such as 1984, The Three-Body Problem. Recently I am reading Staying with the Trouble, it's a very interesting book. I'm trying to bring something new into my new works. Hiroshi Fujiwara, Jun Takahashi, Takahiro Miyashita , their design thinking and ideas, concepts have alsodeeply influenced me. Also Helmut Lang has always been one of my favorite designers.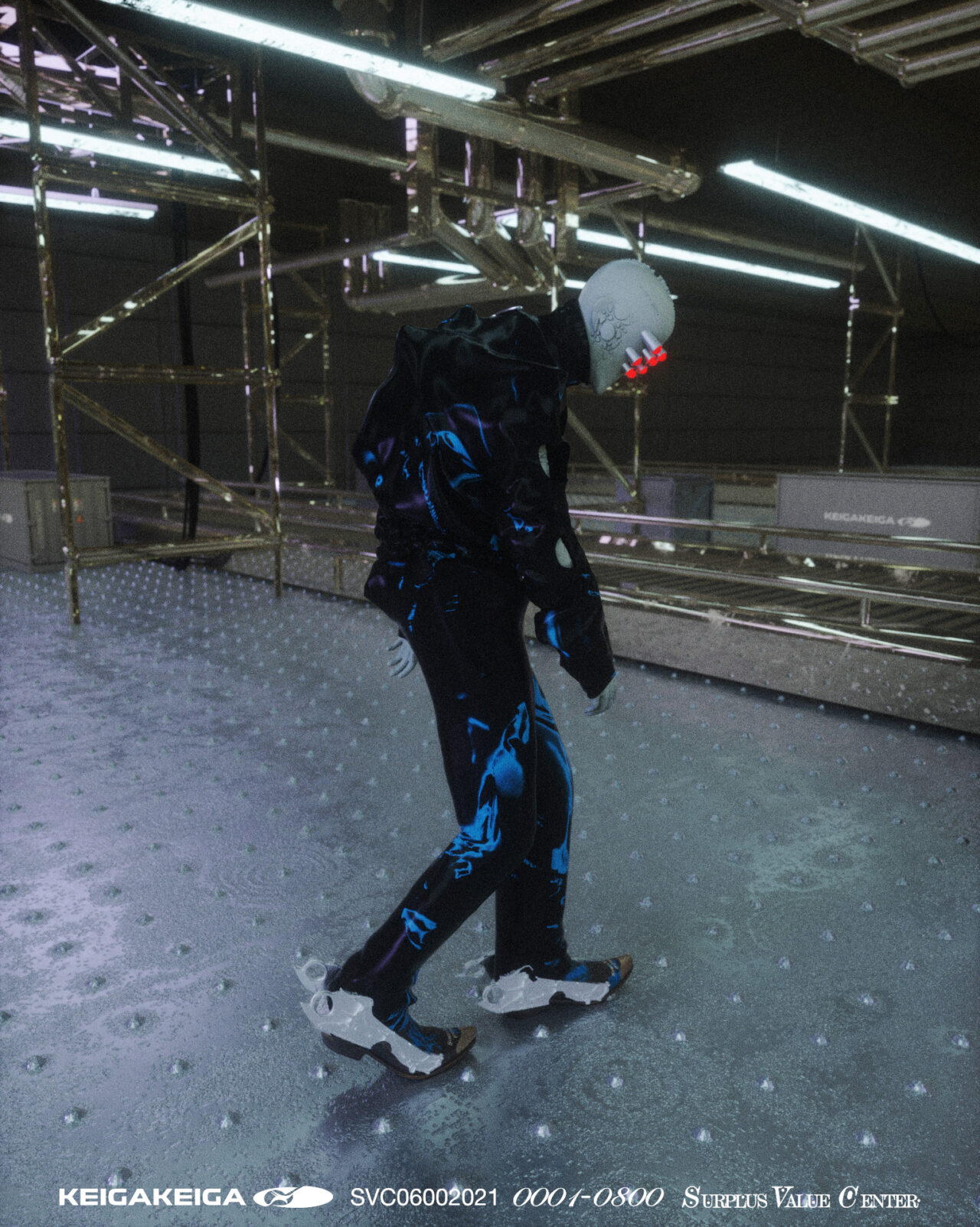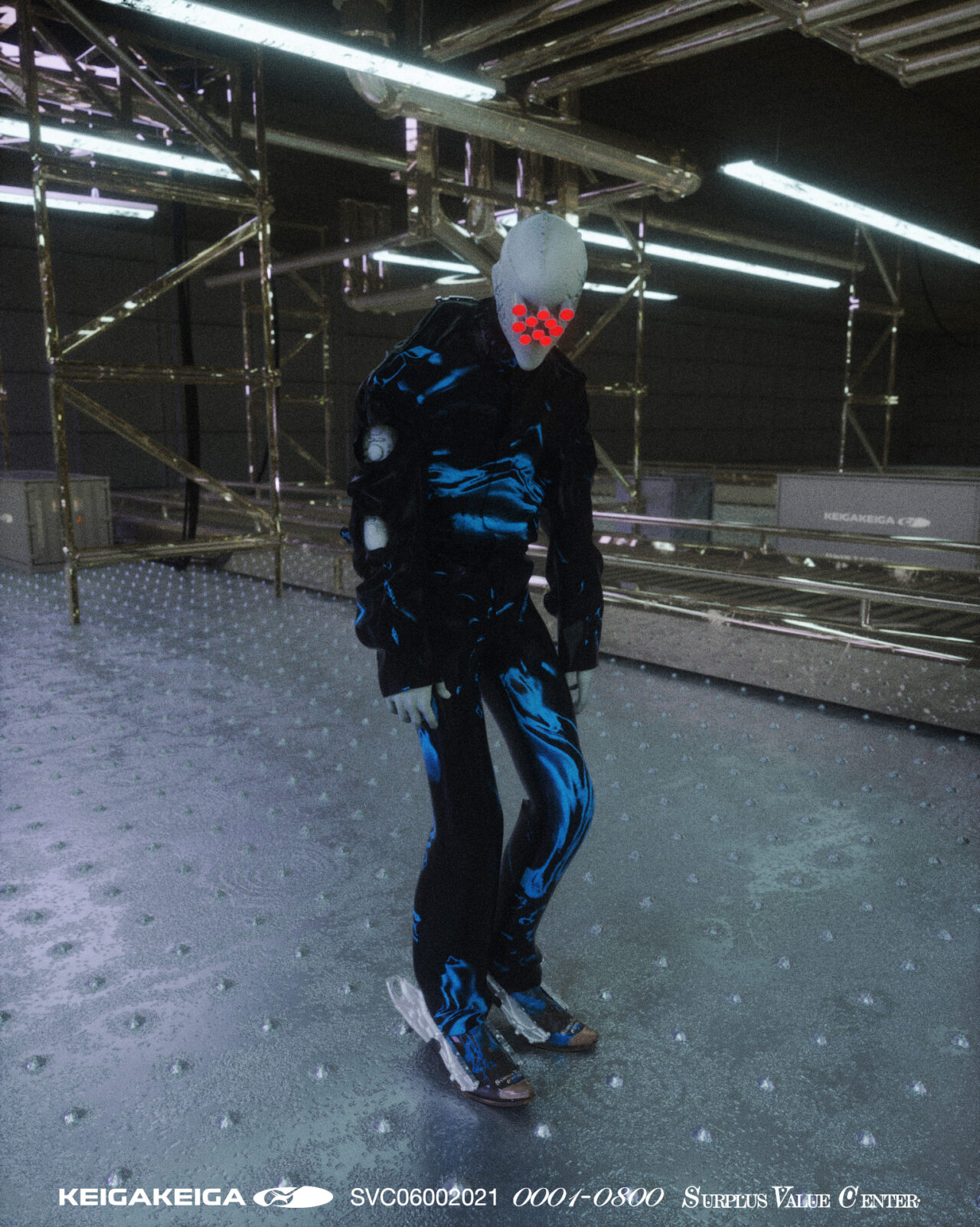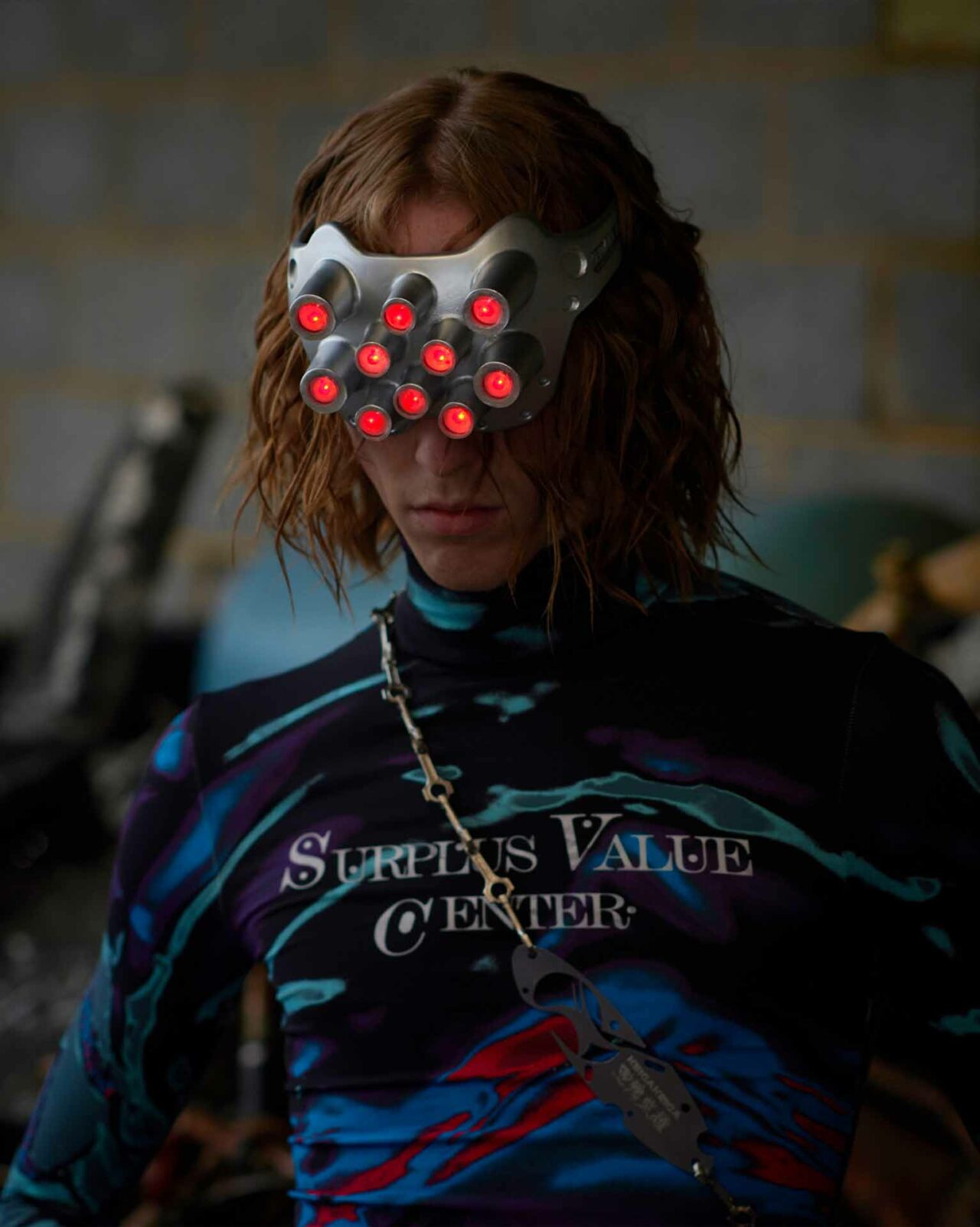 Now graduating from the RCA Menswear course, how do you view the fashion and design industry at large?
Fashion can be any kind of form. But in fact, it may be contradictory. In a sense, fashion is still quite old school in terms of going to showcasing and events. The acceptance of new things is not as high as expected, such as digital fashion, even though it looks very popular right now. Many things continue to be difficult to change or to be changed. It is just like sustainable fashion, which has been discussed for decades, but it has not been fully realized. Although all this may seem complicated, it's still very important to have hope, goals, and a positive attitude.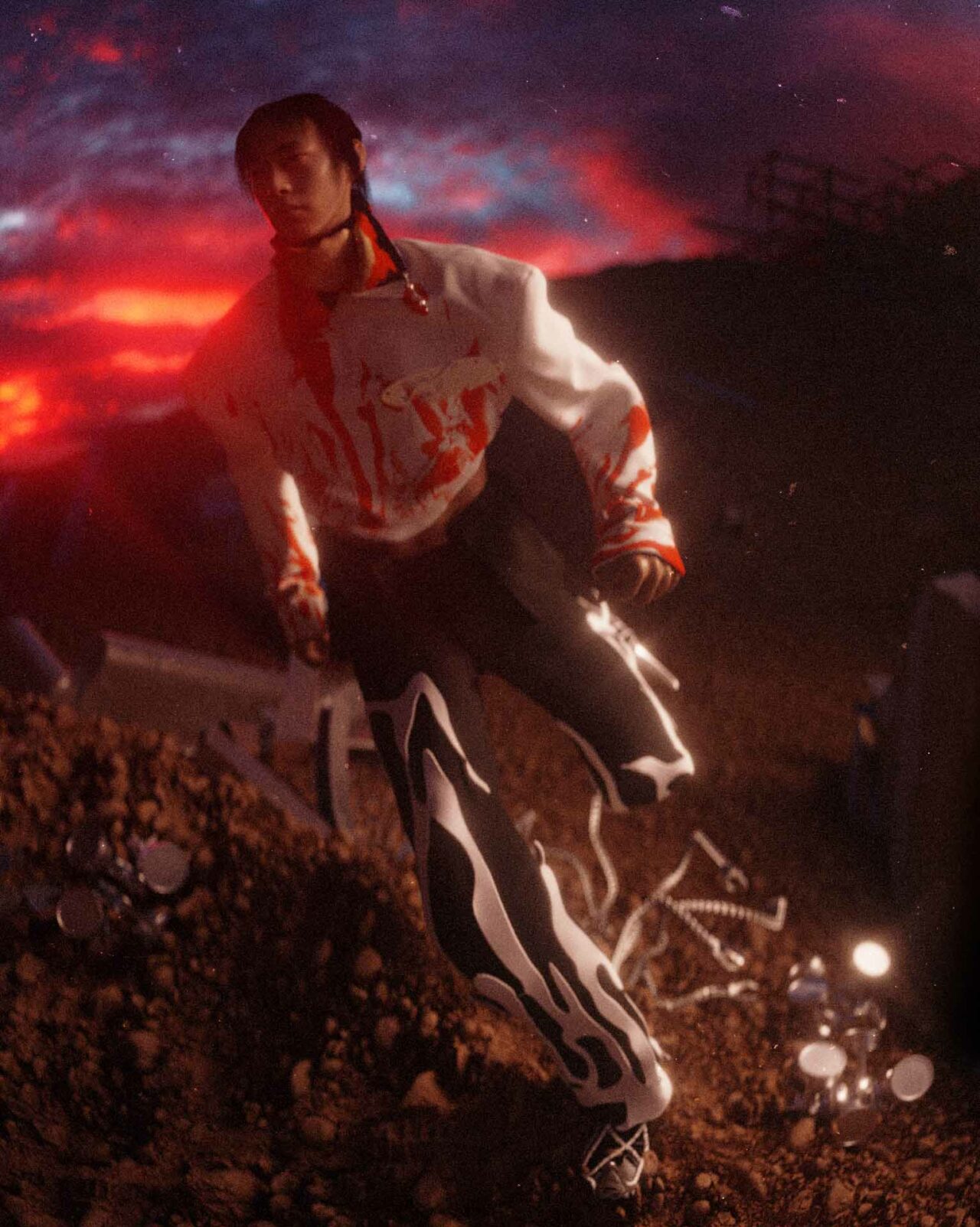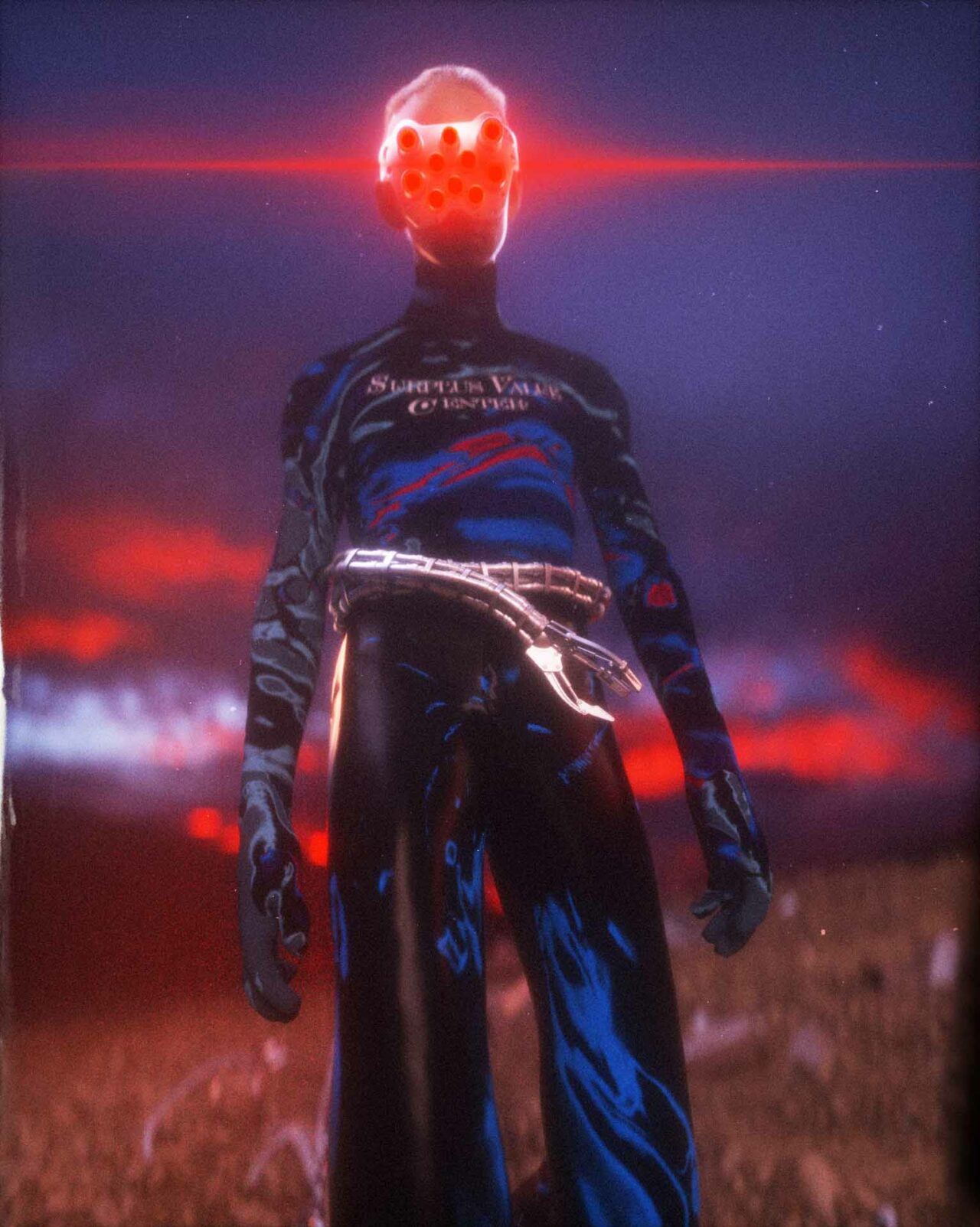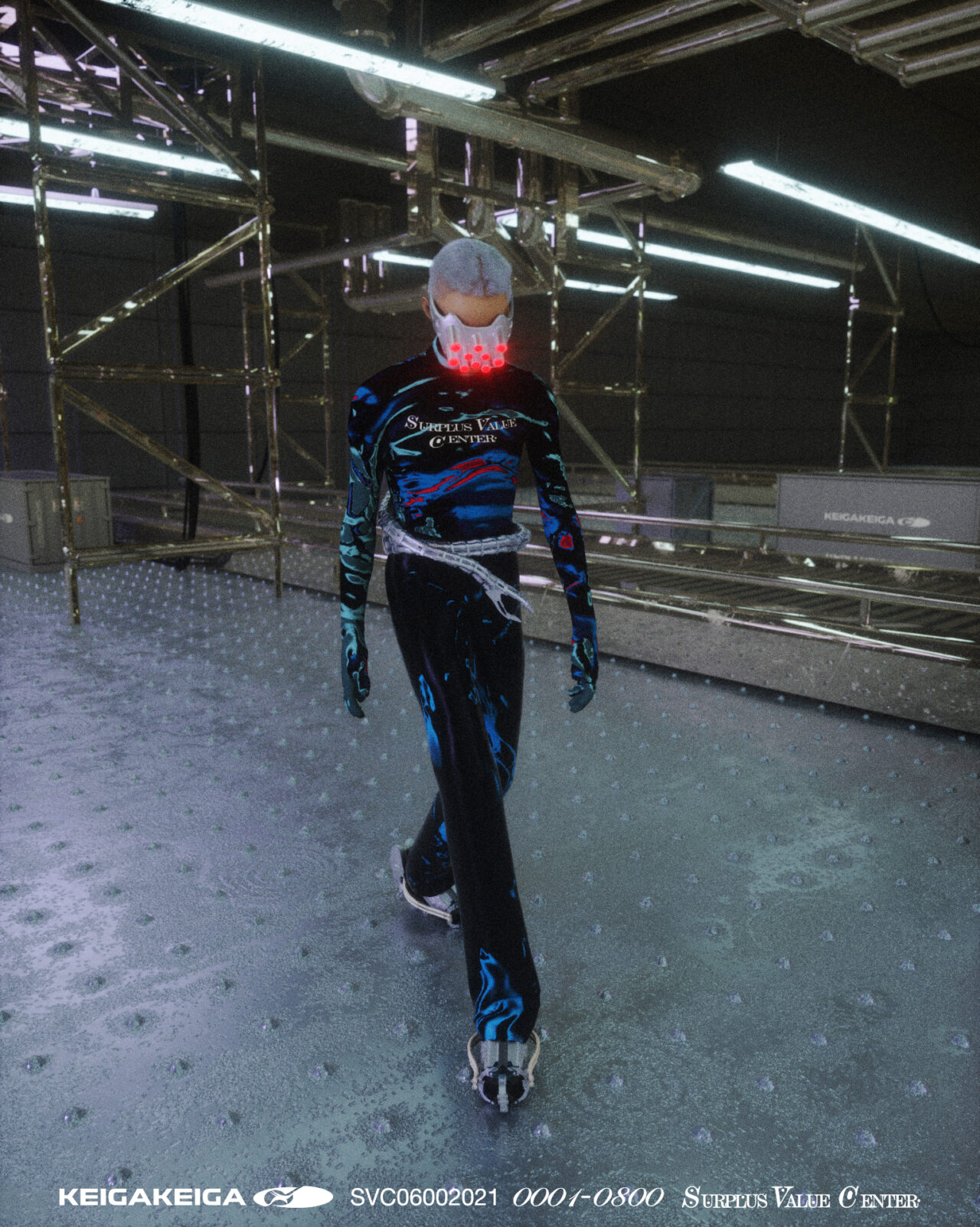 What are your upcoming projects to keep an eye out for?
I'm currently working on making an NFT for Surplus Value Center, which can be regarded as an extension of the project. As SVC has so many things to explore, some areas also need improvement. Of course, it is also possible to stop SVC here because sometimes incompleteness is real perfection, and perfection in the absolute sense does not exist. Also recently, I have cooperated with some brands and launched some cooperative items to sell. I will continue to work with my friends around the previous 'EAA (End And And) Collective' projects, challenges to blend our perceptions of beauty, fashion and taste with bringing diverse Asian perspectives to make some magazine publications. Most importantly, my new series! I have a rough outline, and I am also forming a team. In this new series, I will try some different things that I haven't been touched on before, and also some new visions. I think it should be more interesting, let's see.
Images: KEIGA & Raphael Bliss
Interview & Text: Joanna Kawecki