Jil Sander Men's FW22
Back of the House Production's Warm Rays and Technical Sphere
Working with Luke and Lucie Meier since 2017, production company Back of the House, were the masterminds behind the Jil Sander Men's FW22 runway show in Paris. 
The scene: warm-hued surroundings accompanied by a giant circular lantern amongst the pillars of the American Cathedral in Paris evoked feelings of calm and contentment amongst the grandeur setting. A warm sensuality tied together the Fall/Winter 22 set and the looks, imbedding visions of the Akari-esque globe atop the runway in our minds. 
Working with Luke and Lucie for over 5 years, Back of the House founder Anne Sophie Prevot explains "we are working very closely everytime with them because they love to be involved on shows concepts". This time, the brief for the show: "warm and round". The brief for the venue: "a classical venue to be twist". Anne Sophie explains her process "We proposed them a couple of venues and Luke and Lucie choose this magnificent and intimate church. We wanted to lay with the height of the space and with the idea that they have in mind".
Known for their fashion show and luxury events, Back of the House work on location scouting to scenography, always executing projects down to the finest details. Their name, Back of the House, says it all. The focus is the client, they are there to aid their vision and elevate ideas with their values of modesty, discretion, and precision. A great match for Jil Sander, also known for the same principles.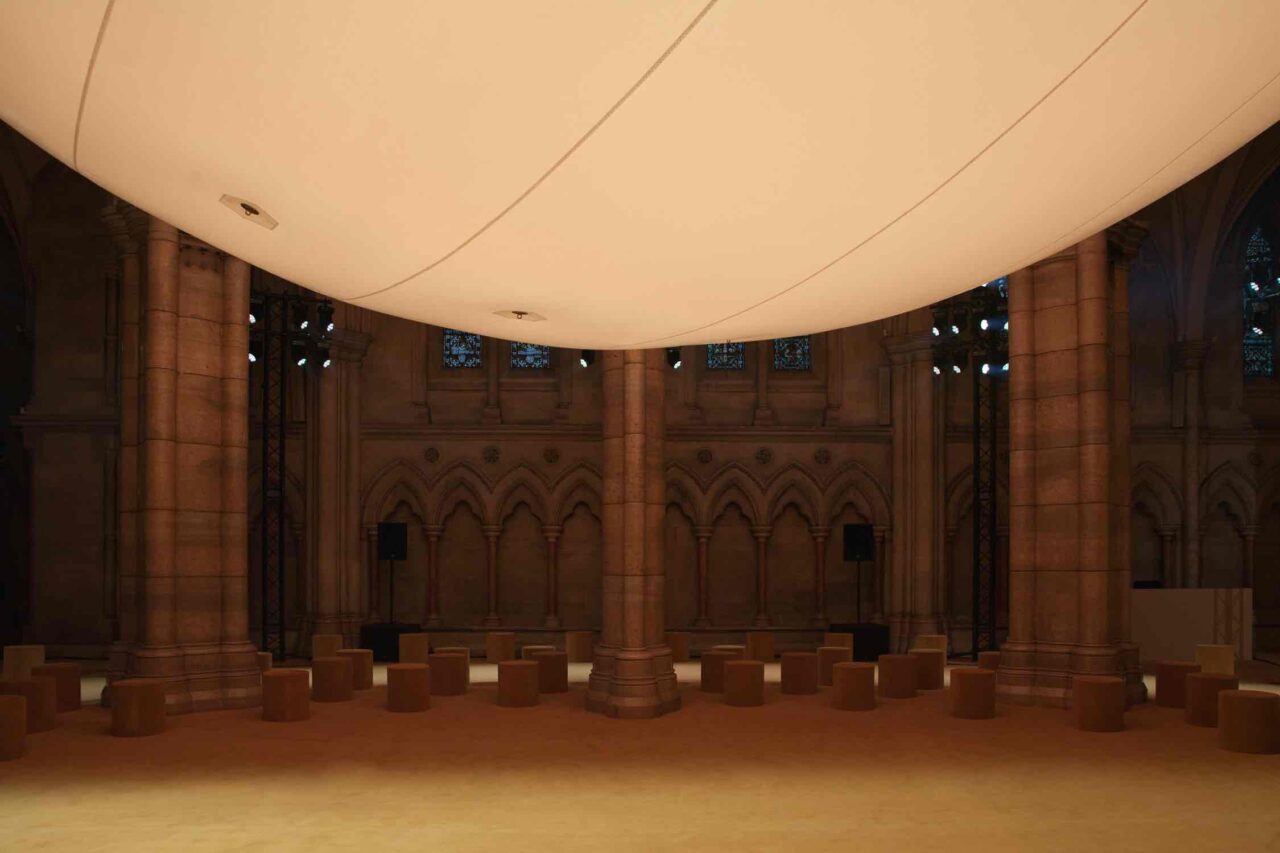 With any grand idea, there are challenges. "We came up with the balloon idea quickly". Made with boat sail fabric, it took Back of the House two months to work on the technical aspect of it. 
Anne Sophie explains "The biggest challenge was to ask to the ball to change its polarity. In order to be more poetic, we asked the ball to be unbalanced. The north and south gravity was completely changed. It was a prouesse [daring] technic to achieve that idea, really. We needed [to create] two tests to find the solution".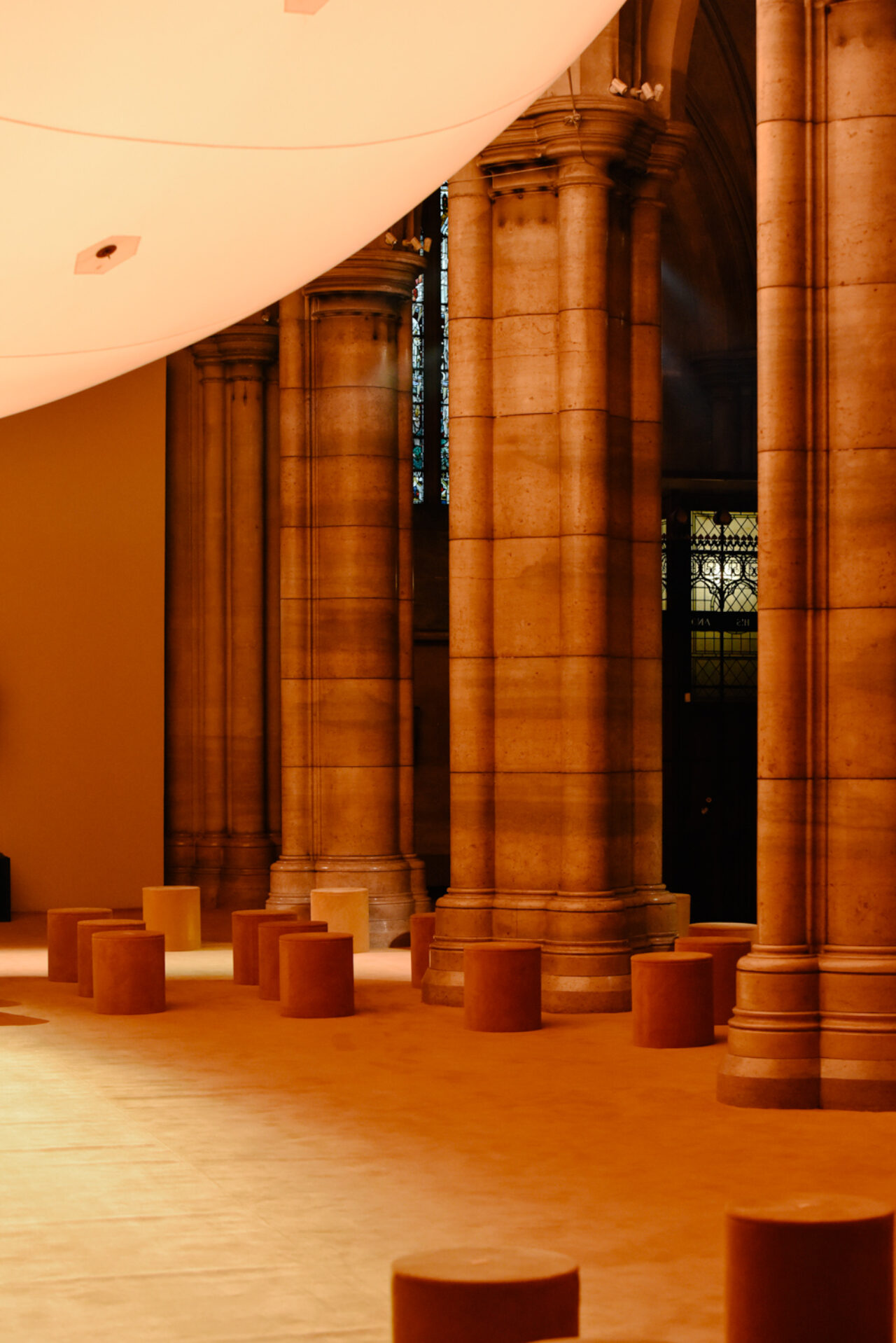 This season, the juxtaposition of the Meier's focus on tailoring and interest in crochet created a diverse and layered collection. Astrology prints were discreetly added to the collection, as were zodiac embroideries to highlight individuality and personal expression. The set design presented the clothes through a warm lens in a subtle way, as if from the sphere atop.
The rays of the lantern illuminating the collection.
∆