ISSEY MIYAKE SS23
Kondo's Tribute Through The Power of Sculpture: "Enveloping The Body, Liberating The Mind."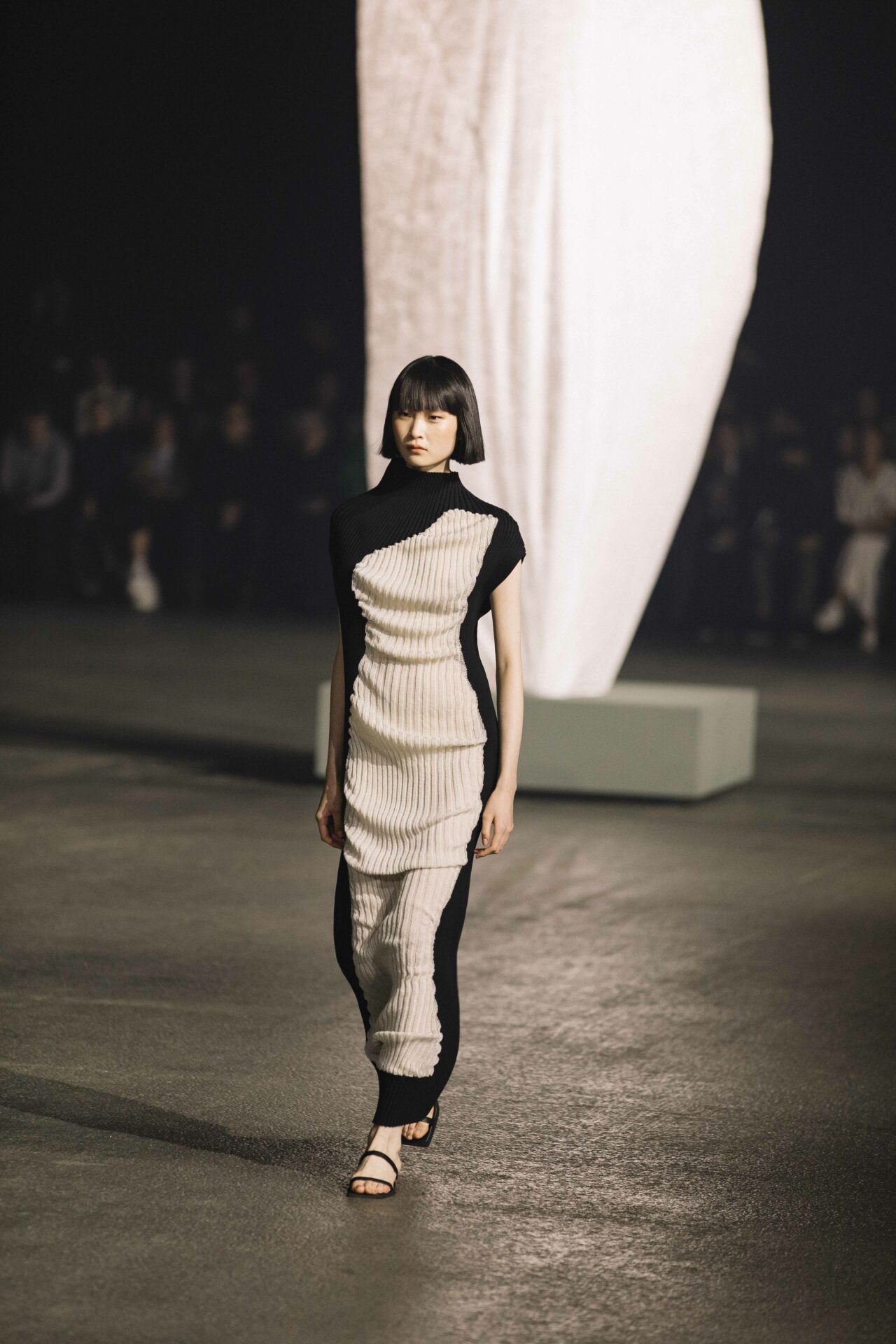 Triumphant and moving. Two words that best describe the ISSEY MIYAKE SPRING SUMMER 2023 collection, led by designer Satoshi Kondo, was unveiled during Paris Fashion Week SS23 this past September. Titled A Form That Breathes, the collection focussed on the exploration of "making sculptures" and presented unconfined, free forms which Kondo poetically expressed in the show notes as, "enveloping the body, liberating the mind."
As the first runway show in Paris since the passing of the brand's founder Issey Miyake, the atmosphere walking into the site location was uplifting and in a sense, electrifying. Held in Paris' north in Porte de la Villette, the large open warehouse's high ceiling provided a perfect setting for the shows key visual reference: two lantern-like central sculptures. The tall, illuminated sculptures positioned in the centre of the space provided a sense of mystery, grandeur and awe with their looming presence.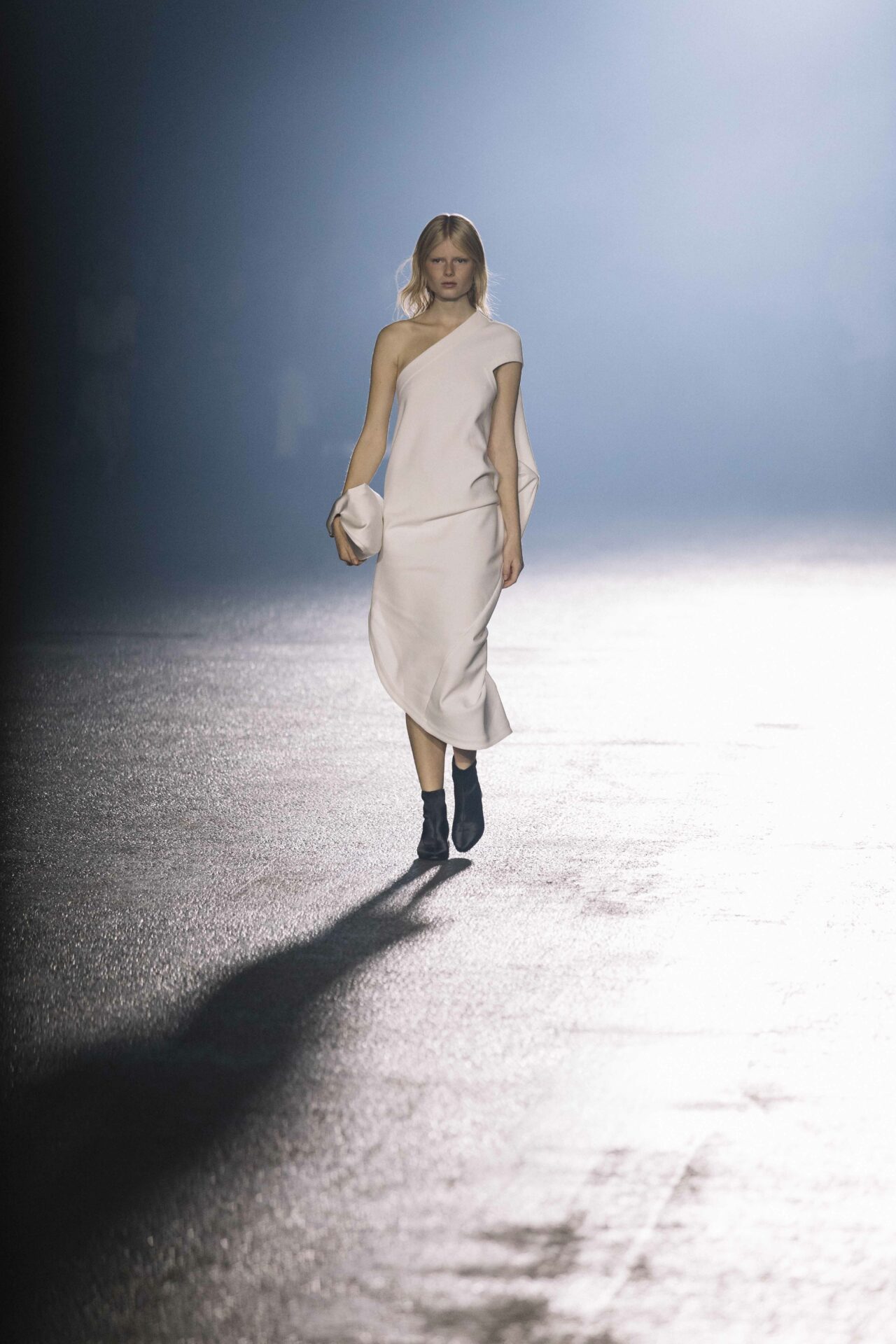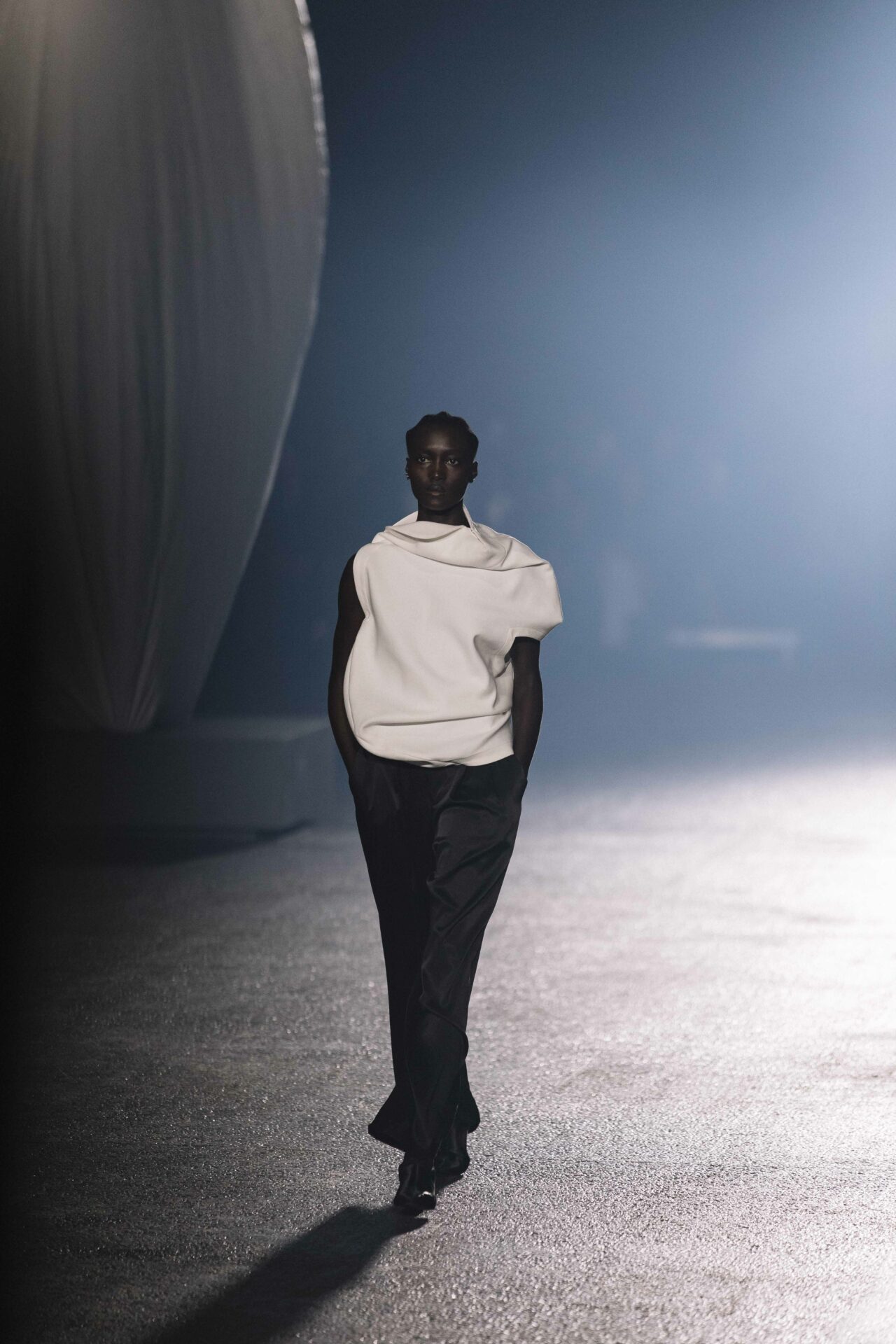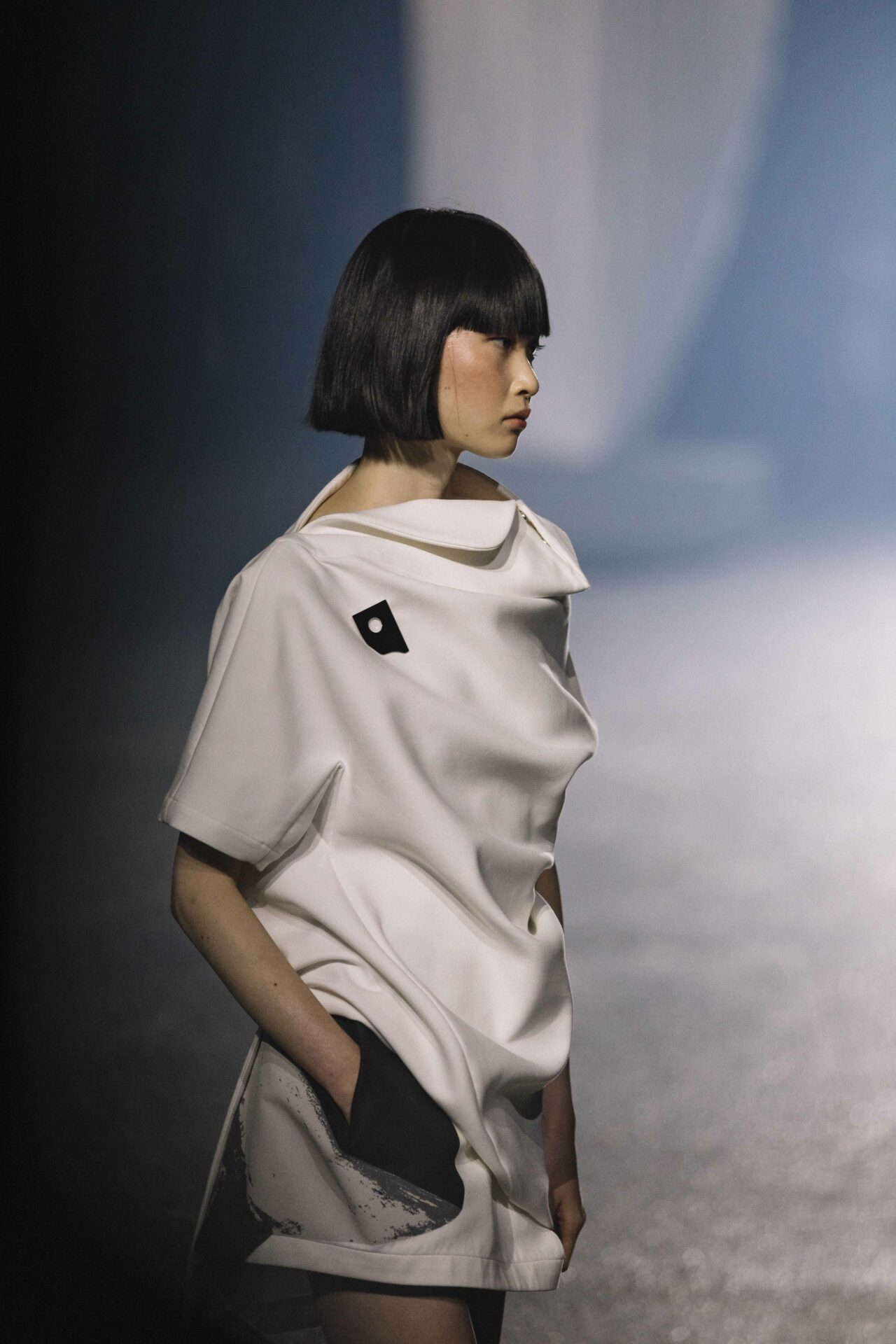 The glowing sculptural pieces were in fact devised and created by Kondo and his team, with set design by brilliant ongoing collaborators Back of the House reflecting the sculptural forms found in the collection itself. The emphasis was on their development by hand, determining a new freedom of form from one's own body and hand. This element of utilising the entire body's force and energy of kneading, carving, shaping, would create new forms that are new and free. Speaking with designer Satoshi Kondo backstage post-show, he explained, "[We aimed to] explore new form, therefore my team and I actually created all the sculpture pieces, hoping that there will be a new 'ma' or new unfilled space — a new interpretation of that between the body and the garment." The collection itself looked towards the idea of 'soft sculpture', 'kneading, carving, and shaping' the garments in a way which recalled Miyake's own command of body and silhouette. Kondo further detailed, "Every collection I [have] created with my team is a reflection of what we learned from Miyake," Kondo says.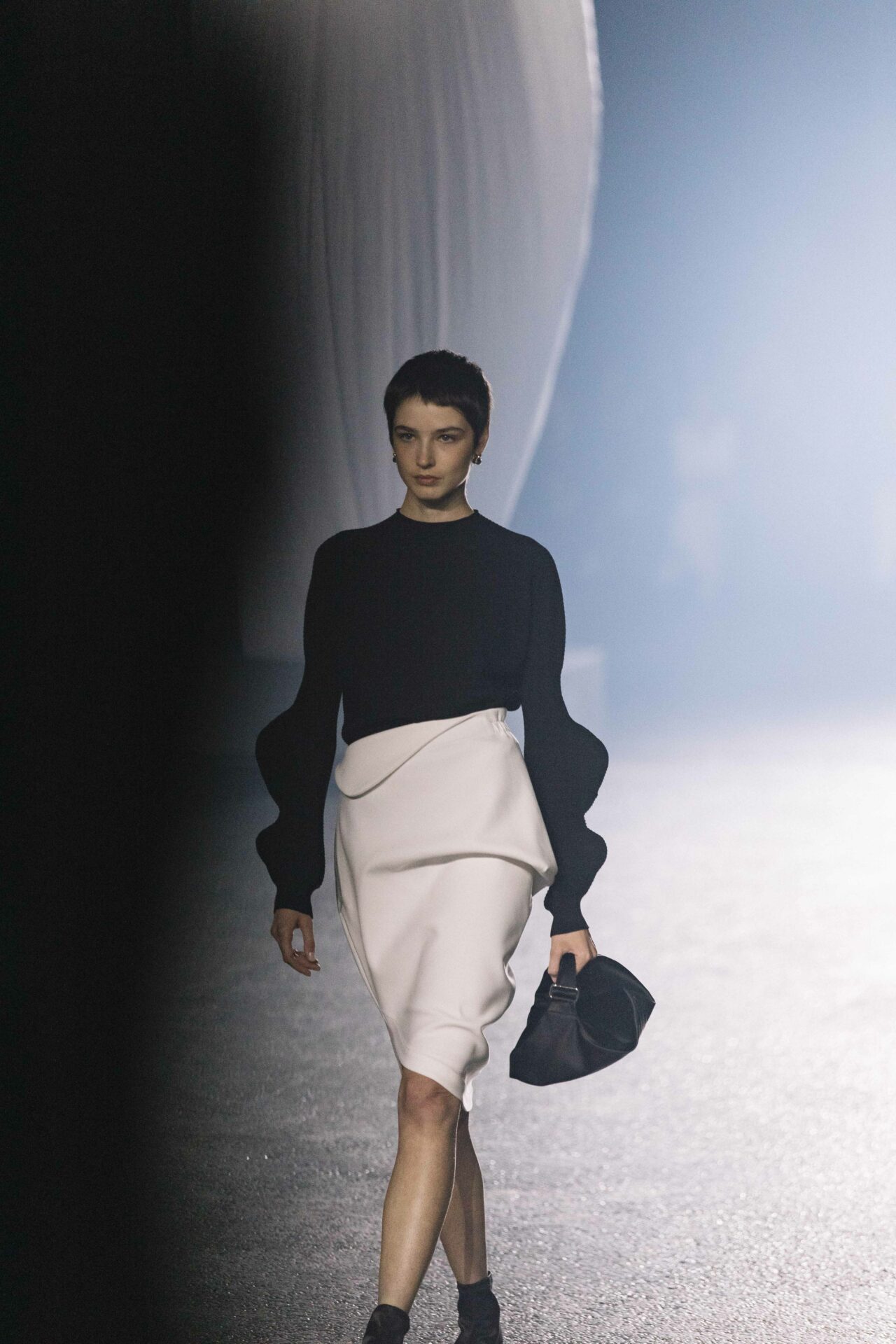 The Japanese concept of 'ma' is a universal principle that can be applied to every aspect of life, and albeit difficult to directly translate it is best described as a pause in time — an interval or emptiness in space. Relating to the complex Japanese terminologies that often imbue a feeling rather than action, 'ma' is the time and space that life needs to breath, to feel and connect. If we have no time, if our space is restricted, we cannot grow. This universal principle applies to every aspect of life.
Through aiming to explore the 'ma' and its interpretation through clothing, Kondo's collection — as always — was segmented into chapters. Opening with expressive forms entitled TORSO, the pieces were hand-sculpted from a single piece of cloth and exemplified both the collection and Miyake's ongoing pursuit of innovation and craftsmanship. Kondo tells us, "That's probably one of my favourite looks, they were actually made from one pattern. They are just one piece." As an extension of the TORSO series, TORSO JUXTAPOSE presented bold prints on the same garments that were in fact created from clay forms forged by the team. This subversion of sculpture presented bold visual graphics with a monochromic effect.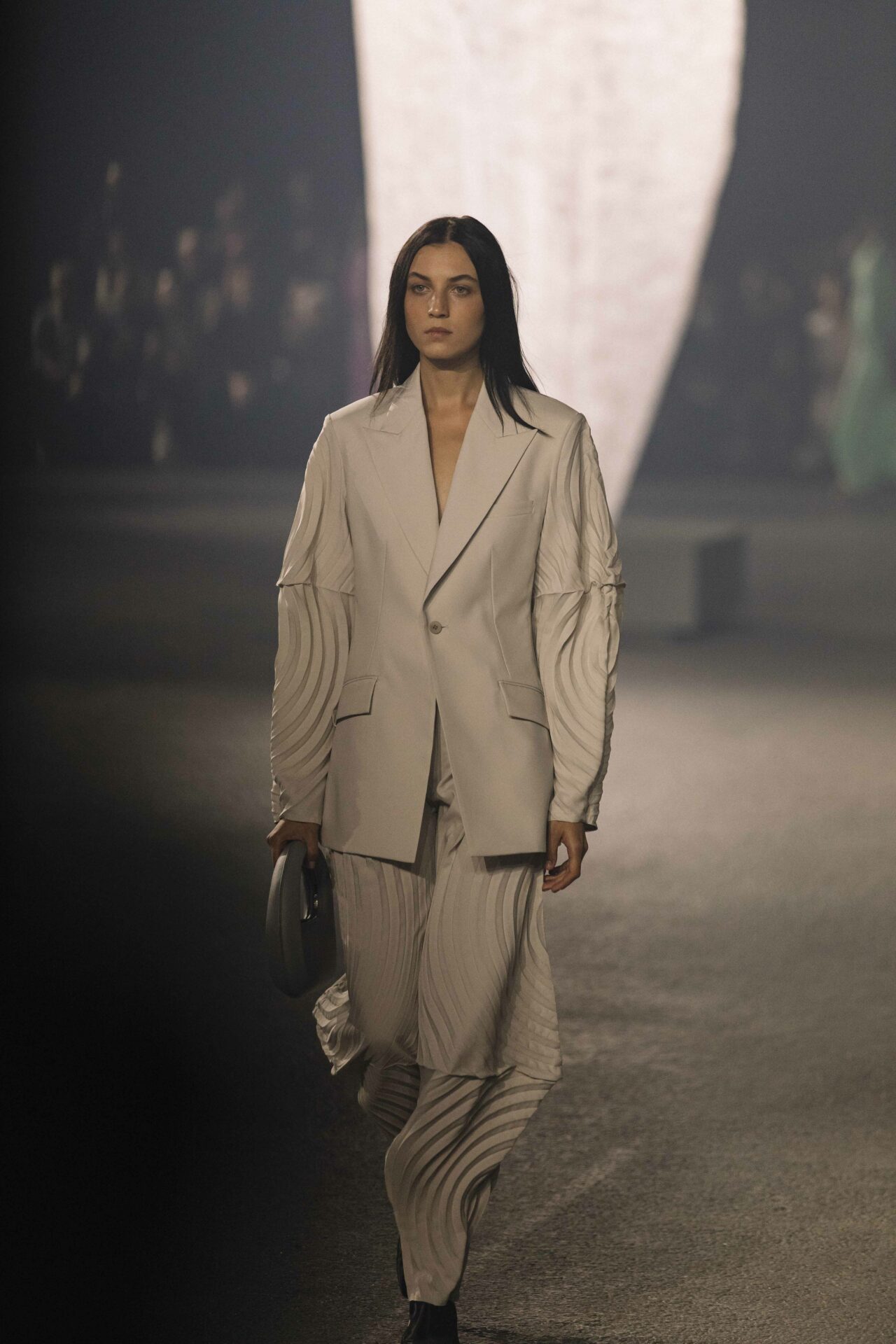 Smooth curves extended in the R COAT and R SHIRT series, adding extravagant volume in shoulders, yet it is in the RESONANT SUIT PB series that we see added circular pleats most notably in a textile made from a 100% plant-based polyester, developed with Japanese textile manufacturer Toray Industries. It's extraordinary to think that this in-development textile's fibre source is 100% petroleum-free — a complete game-changer.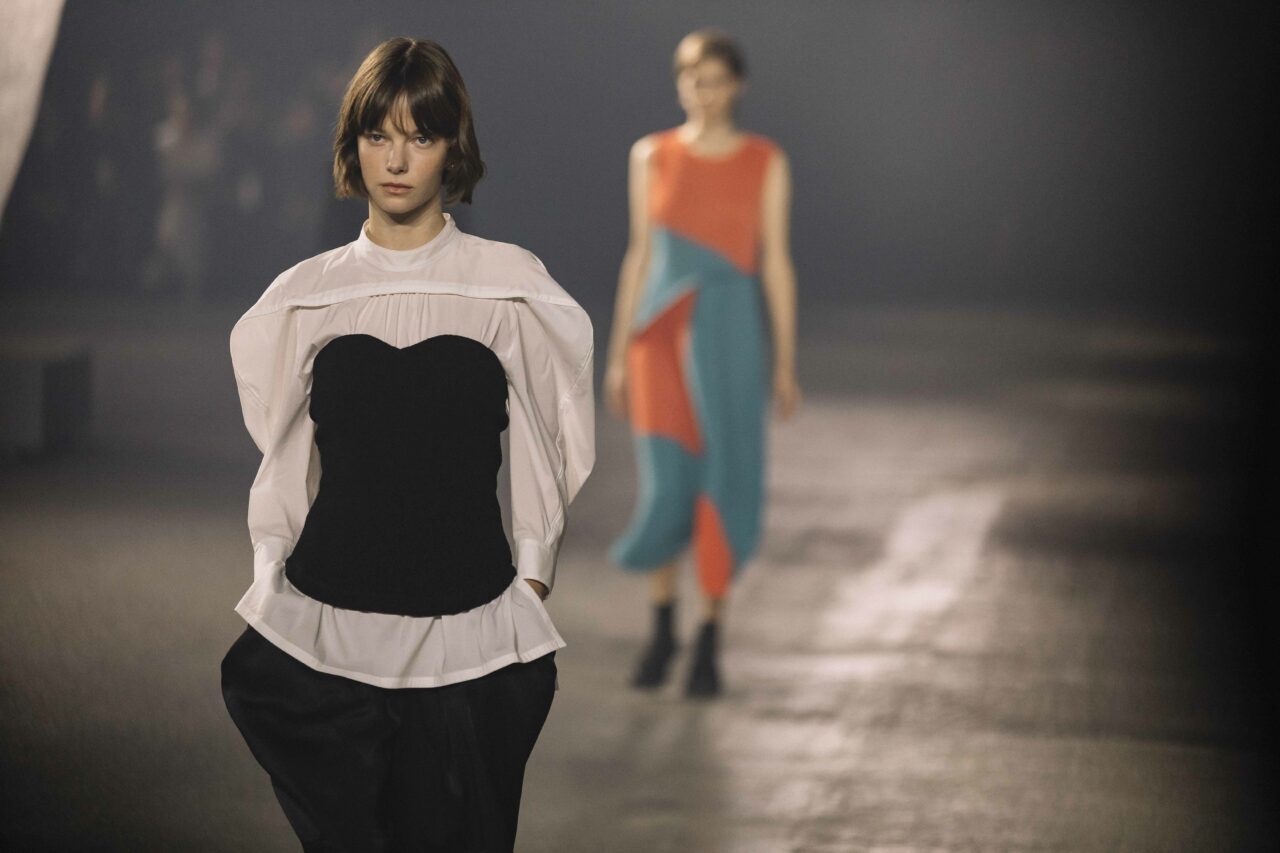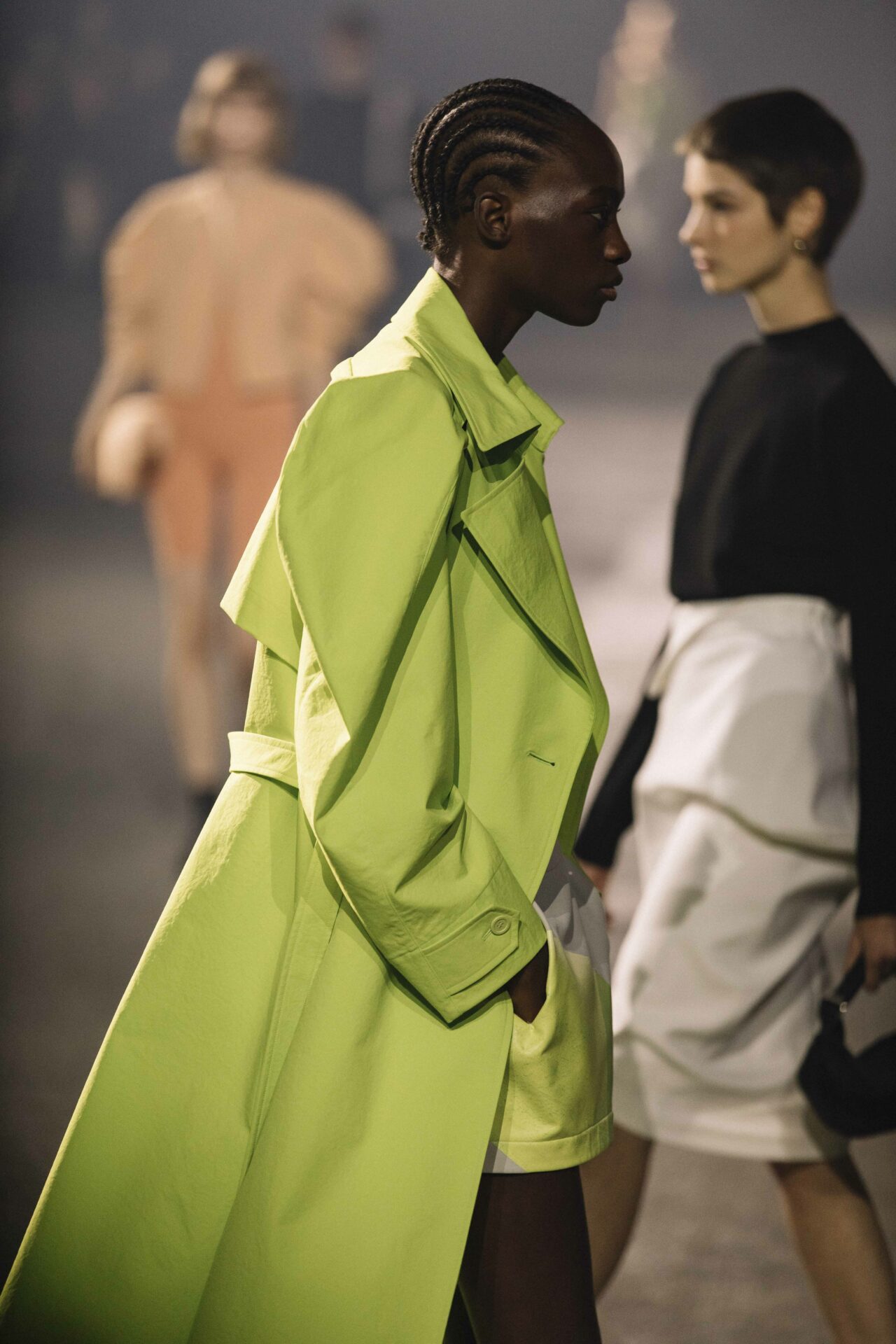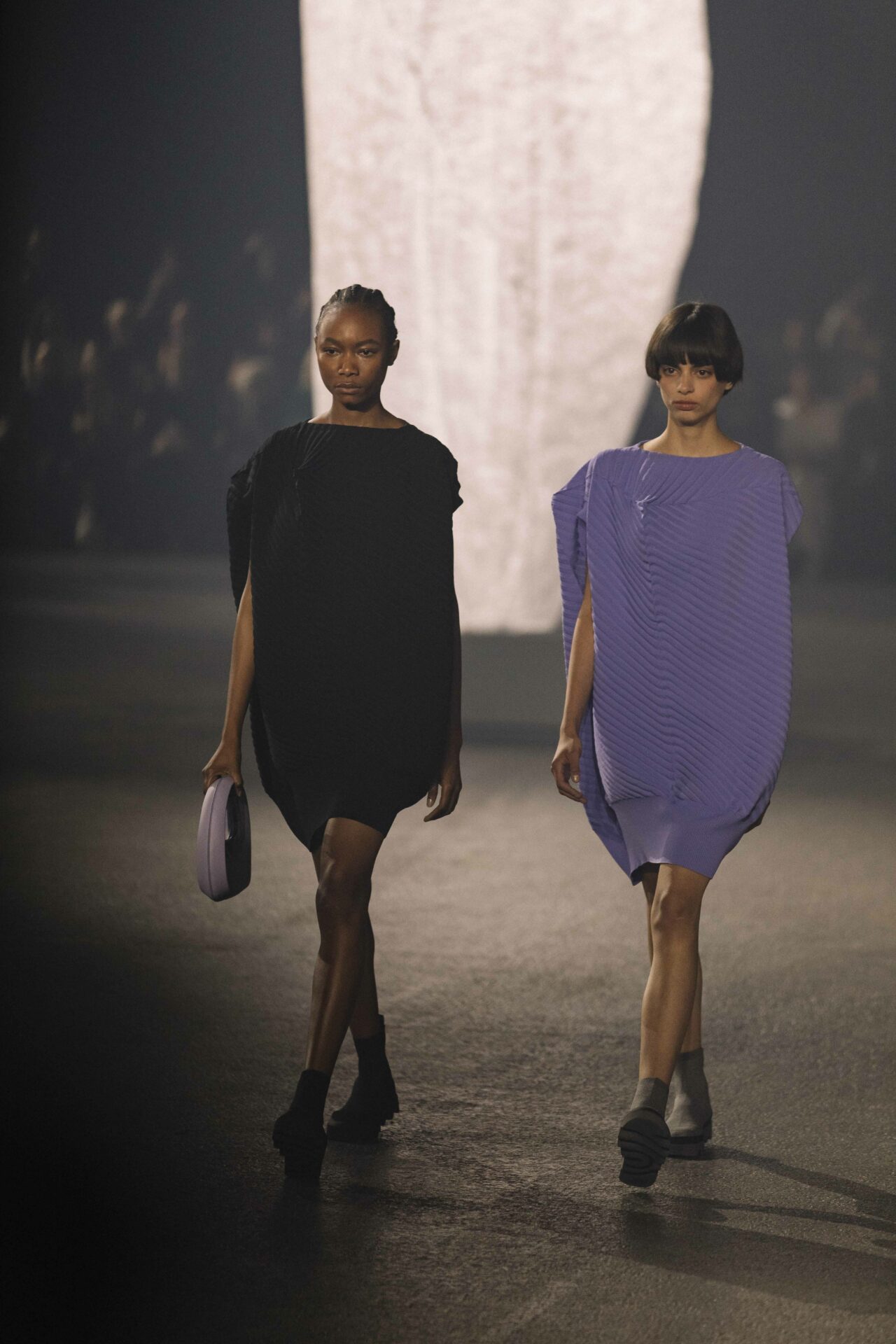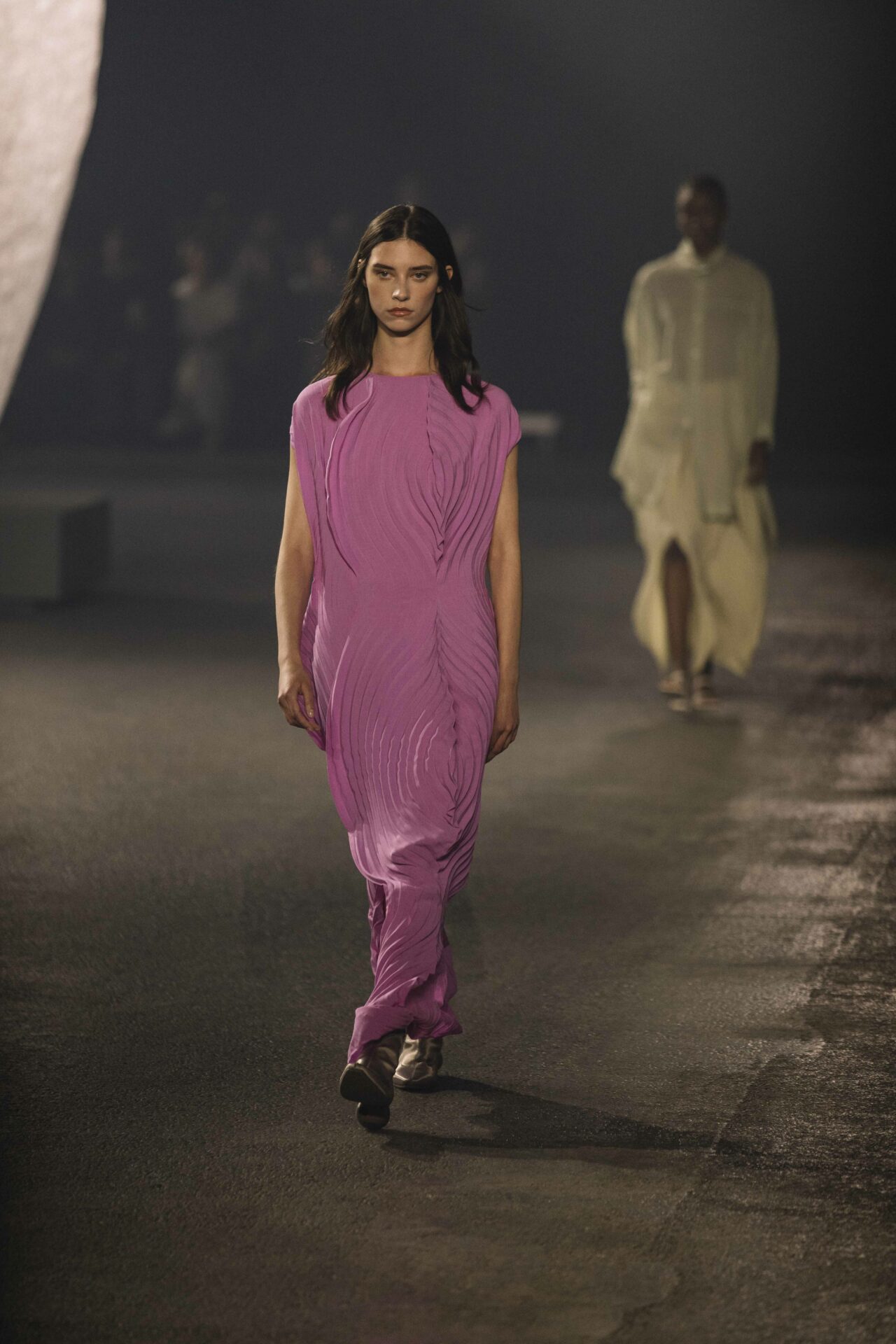 The collection's show was an optimistic journey beginning with models and extending to dancers (choreographed by I COULD NEVER BE A DANCER) further accompanied by music by Koki Nakano. As the show progressed, the collection's playfulness sprouted as models and dancers bounced and floated in seamless knit series LINKAGE and ASSEMBLAGE. Completely seamless, the sculptural looks were made by pre-programming the knit machine to create the entirely singular pieces in various structures — one of the key technologies of the collection. Concluding with a series entitled NUDE, the high-necked ankle-length black and white dresses provided a stunning finale — their visual composition highly sculptural as if painted by a single stroke — and able to be worn both front or backwards. Its ambiguity defining the collection's exploration of organic, free forms.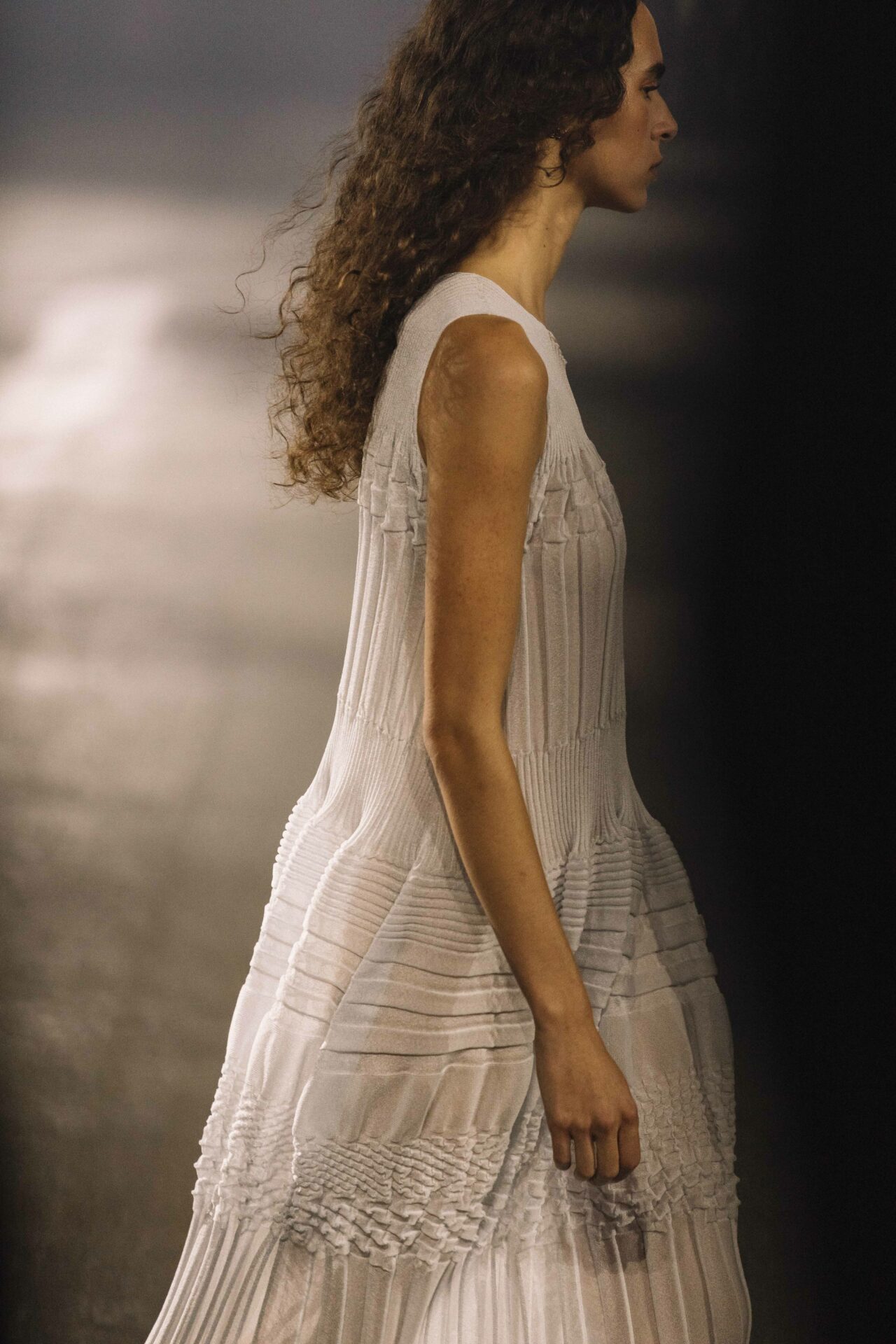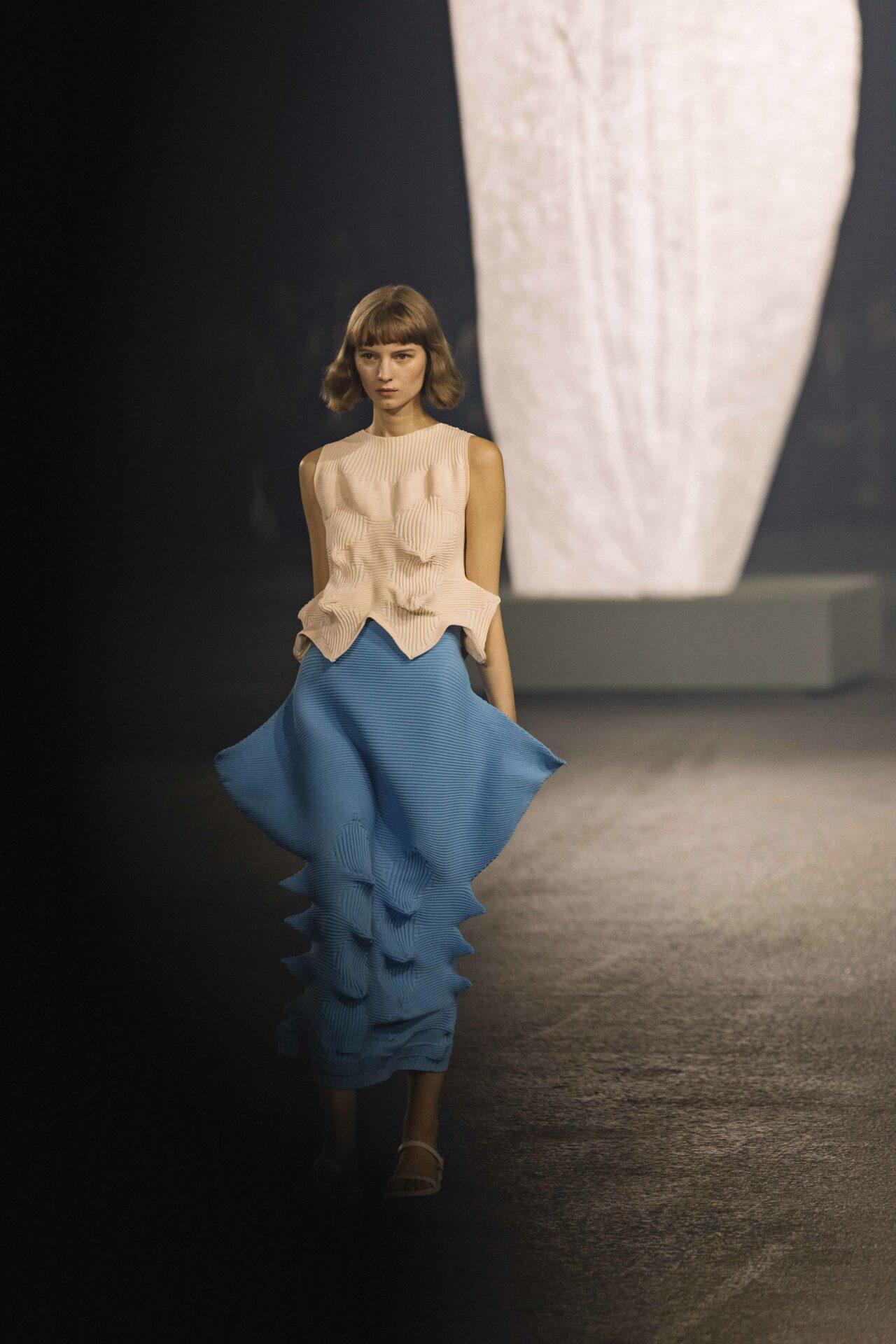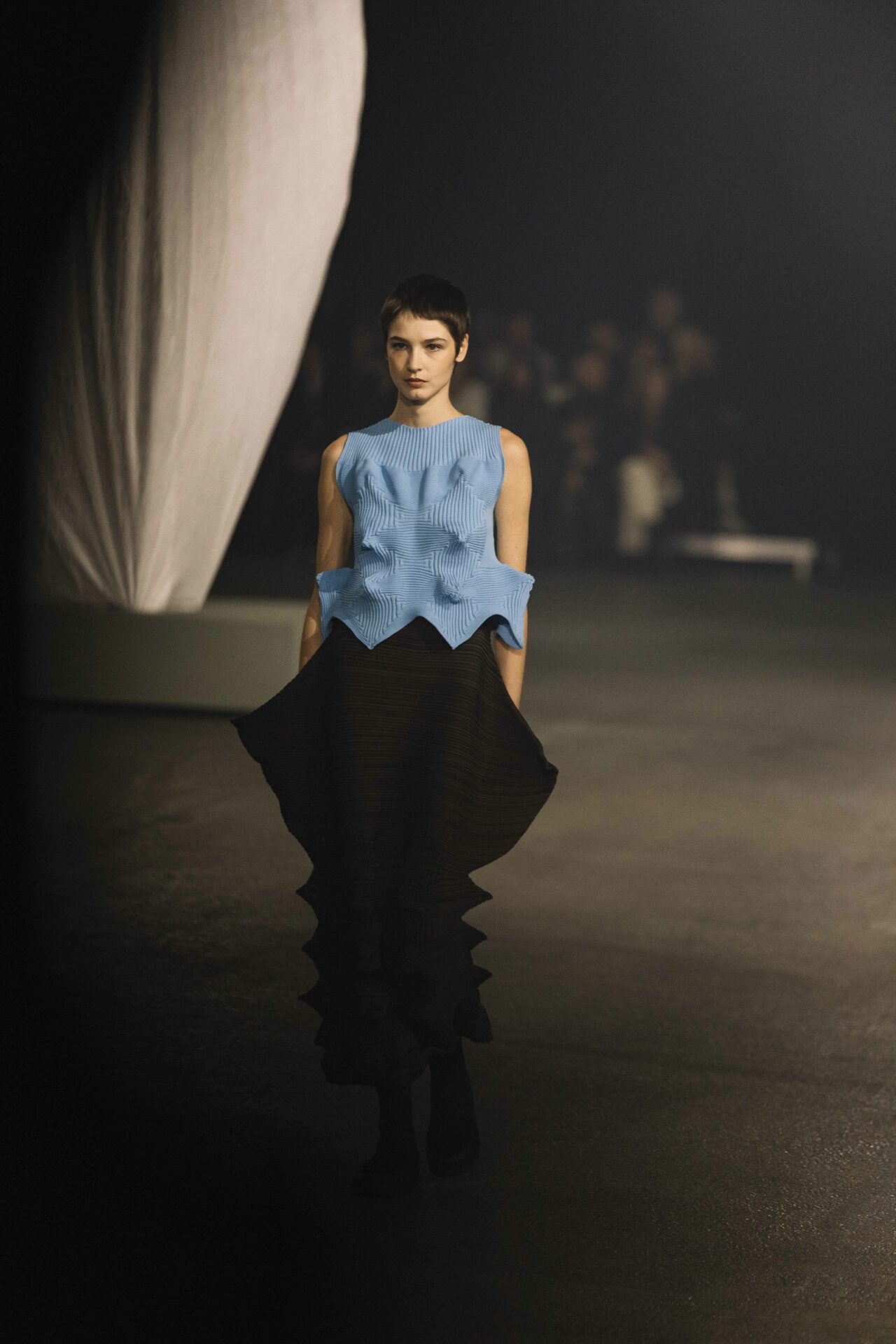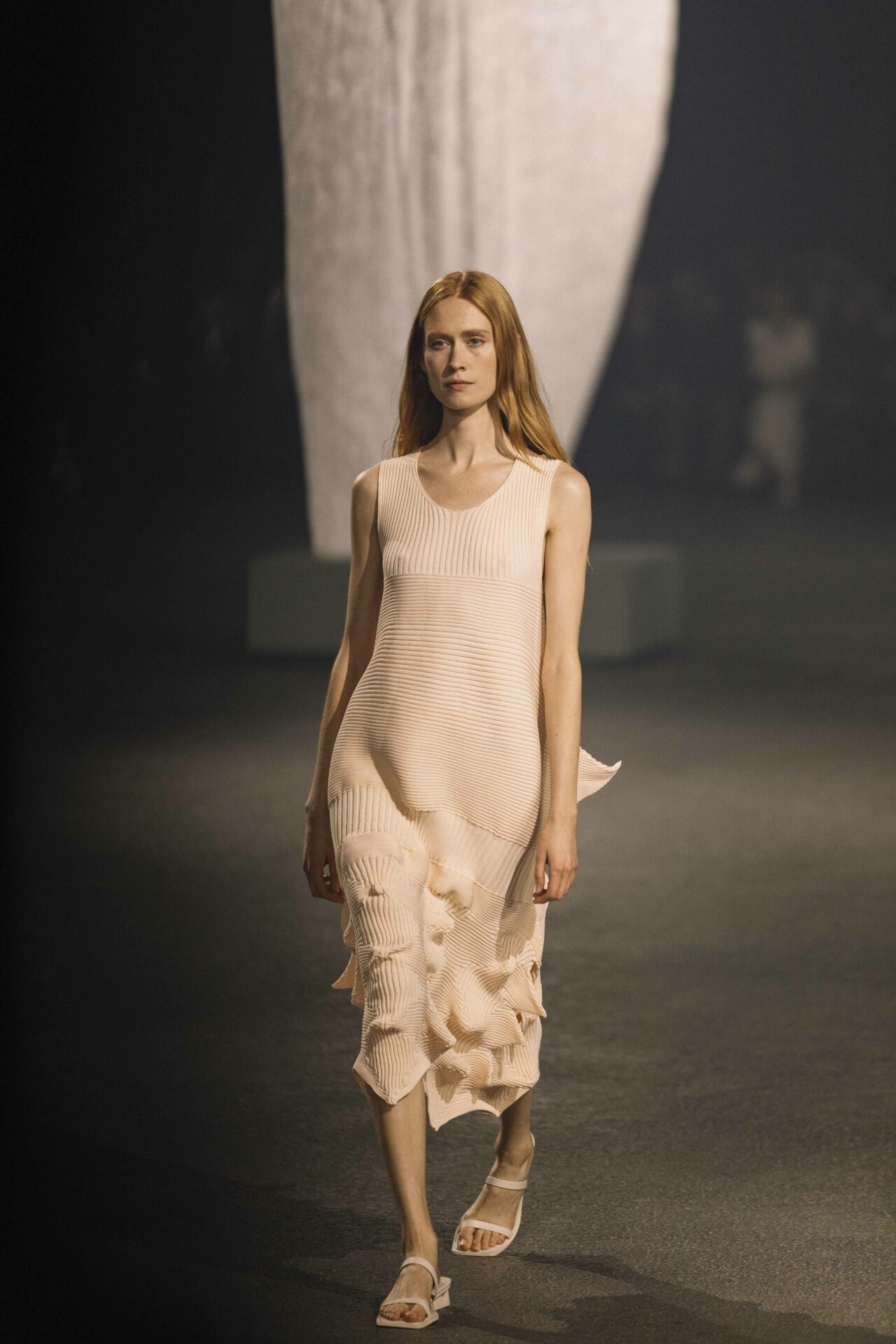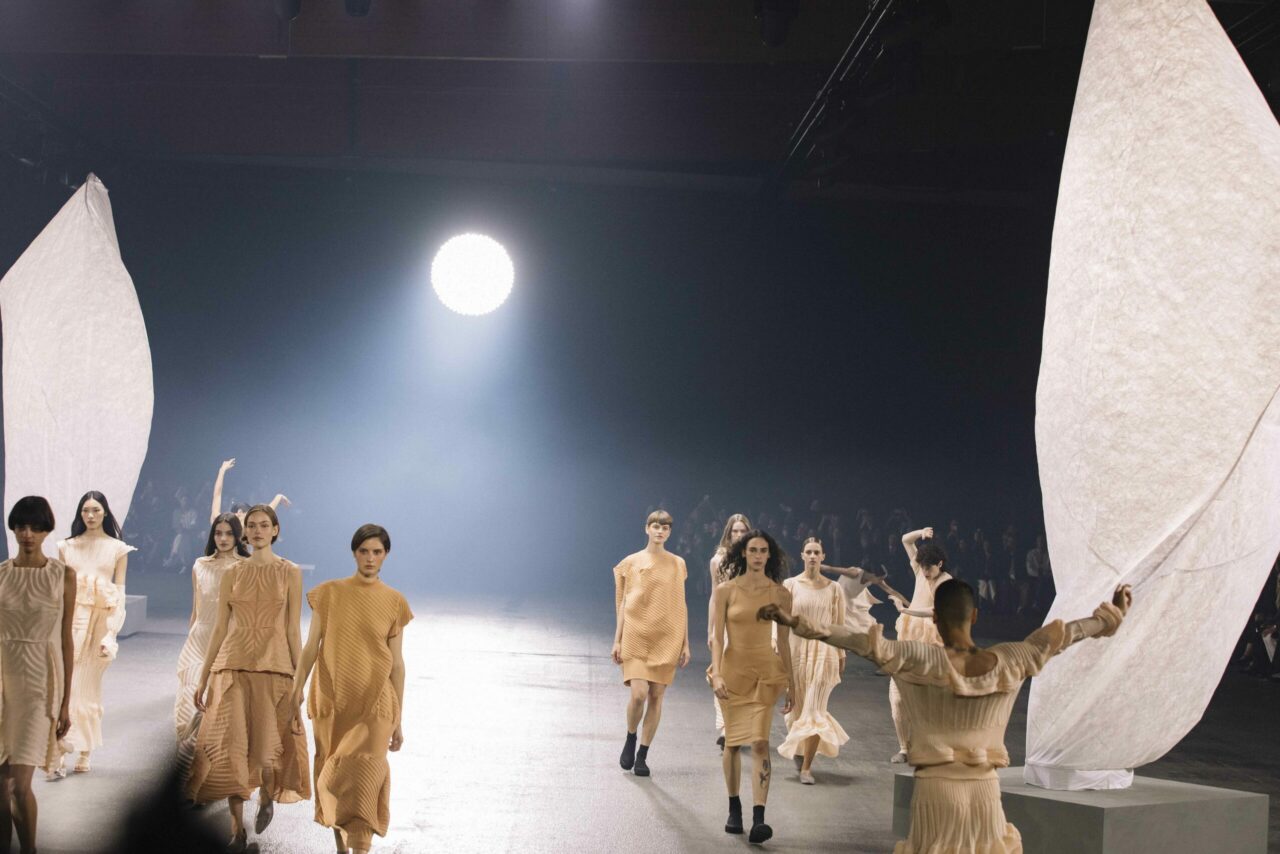 Best described as emphatically uplifting, the show concluded with Kondo's own gracious appearance and emotional applause. Positioned on each guests' seats, was a single piece of white, textured hand-crafted Japanese washi paper. It's visible kozo tree fibres as defining as the words forged within it:
"We see design as a process driven by curiosity,
built upon a comprehensive exploration —
bringing joy, wonder, and hope to life,
and of course with a touch of playfulness."
— Designer Satoshi Kondo and design team
In memory of Issey Miyake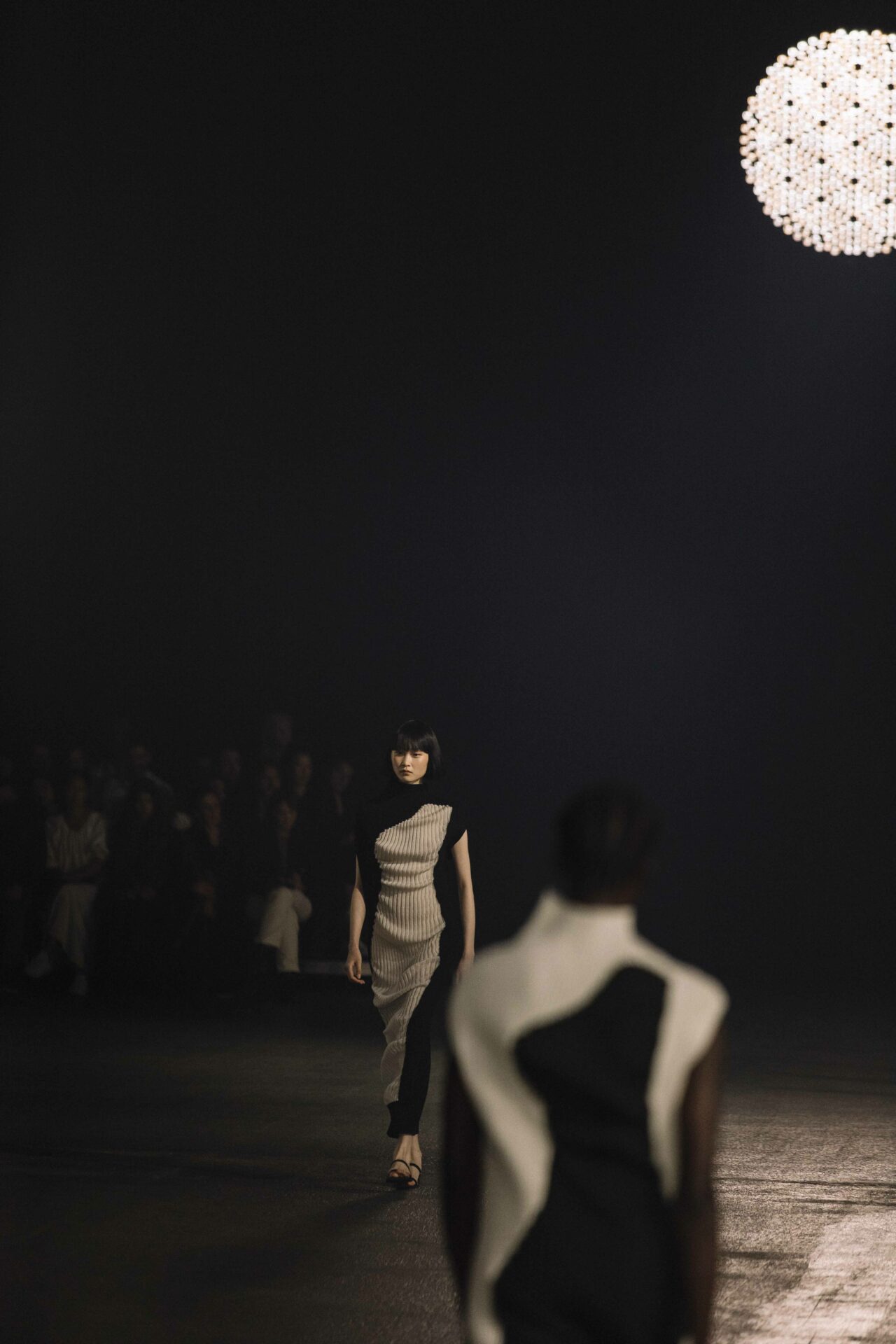 The legacy of the extraordinary founding designer Issey Miyake undoubtedly lives through his dedicated team. Whilst the SPRING SUMMER 2023 show signified a new era of the brand, backstage after the show, Kondo, having worked closely alongside Miyake for 14 years expressed his own unwavering determination for the future as ISSEY MIYAKE's head designer. "Issey-san's approach to design making has always been the same and what will never change is the core and the foundation. So of course, I will continue that foundation and build upon it with my own originality."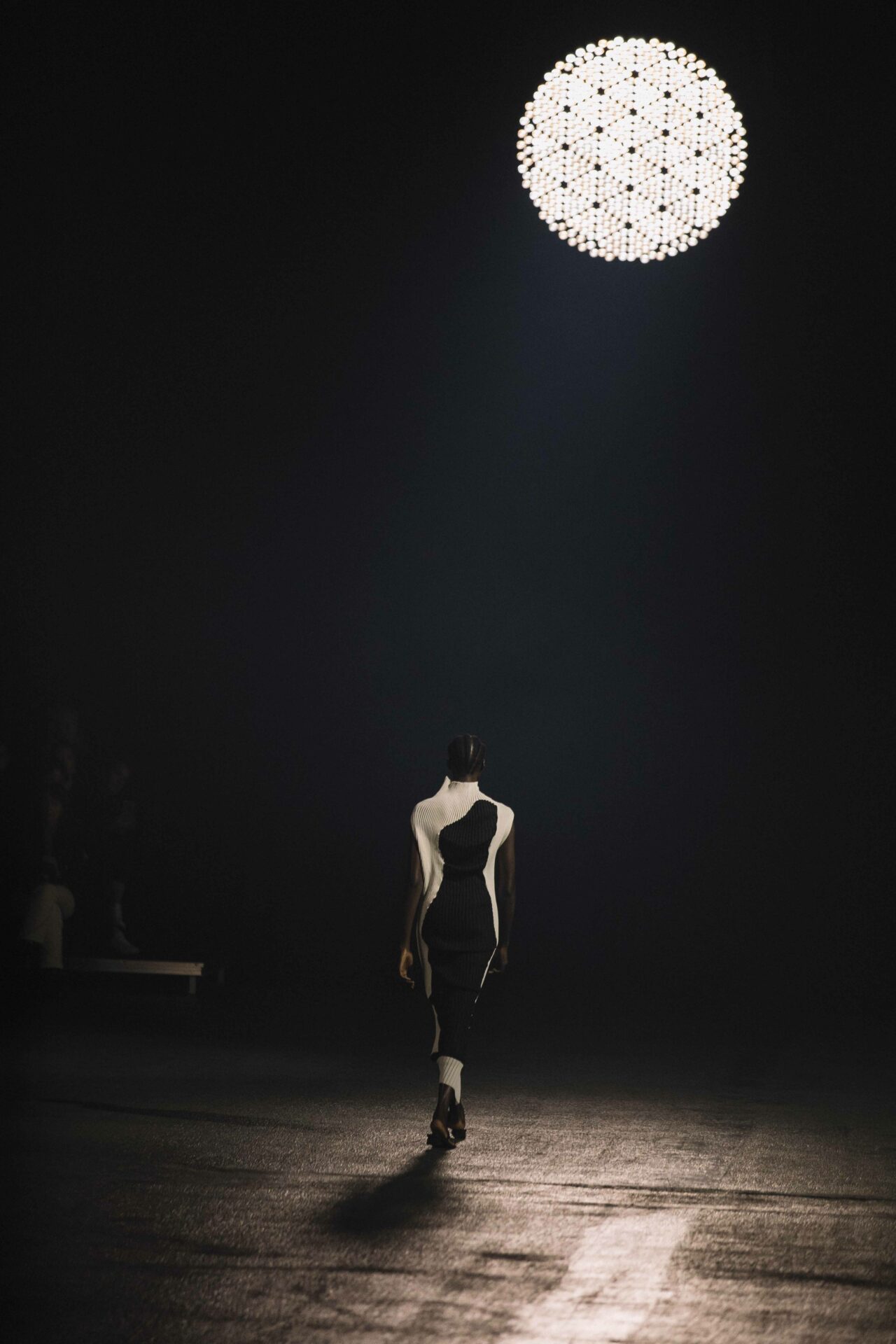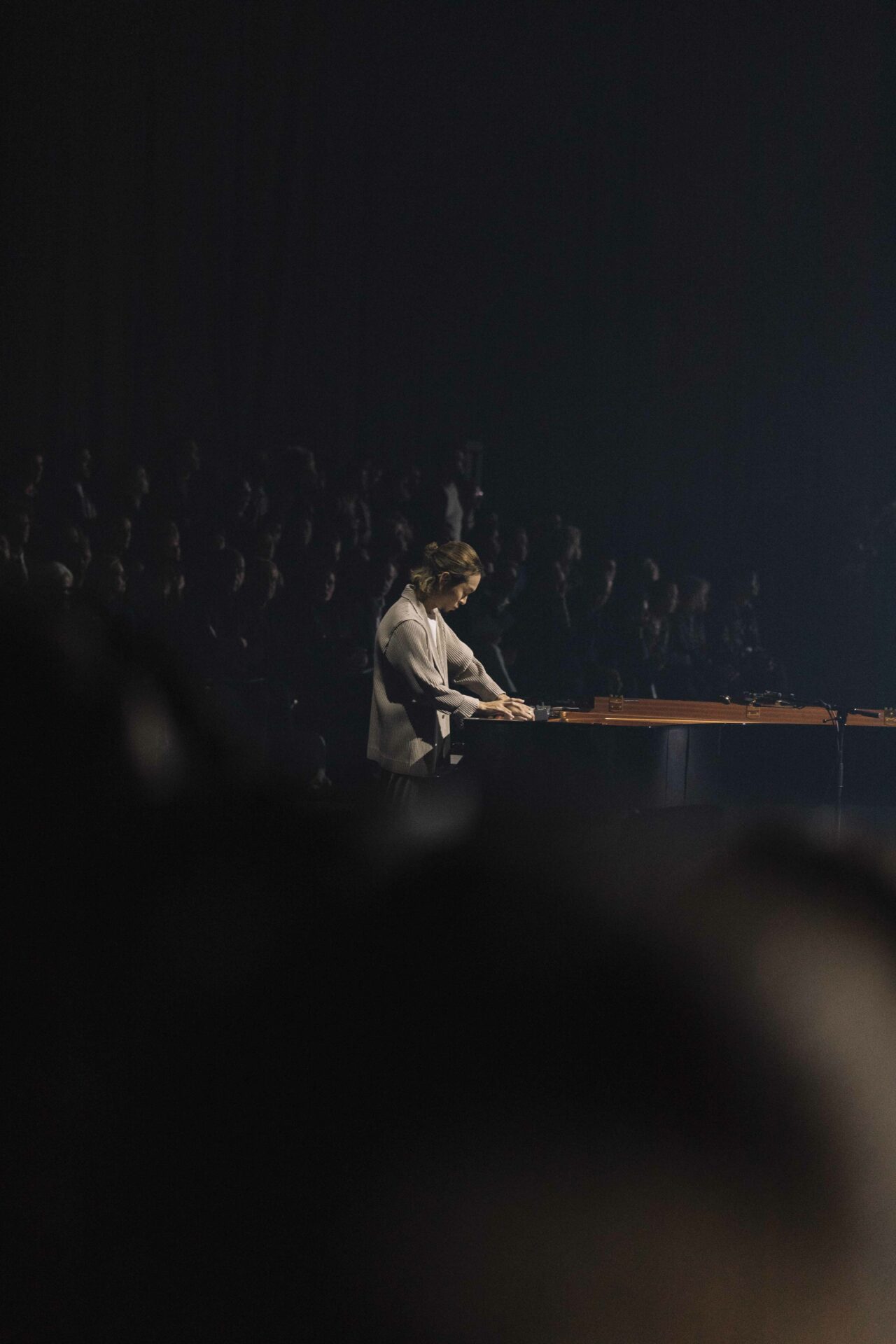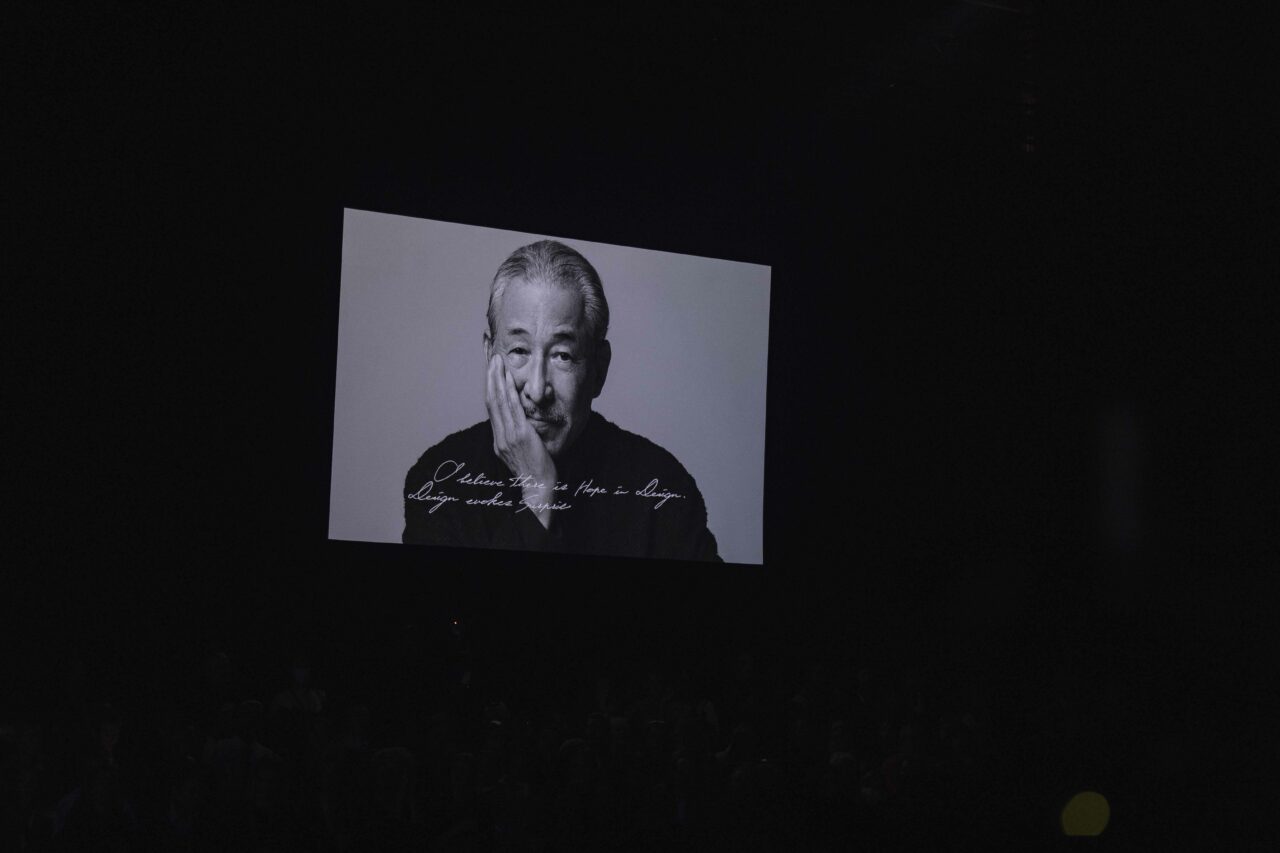 Text: Joanna Kawecki
Images: Angela Momo Ohta for Ala Champ