BEHIND THE SCENES OF ISSEY MIYAKE AW20/21
Backstage At Designer Satoshi Kondo's 'Making Speaking, Speaking Making'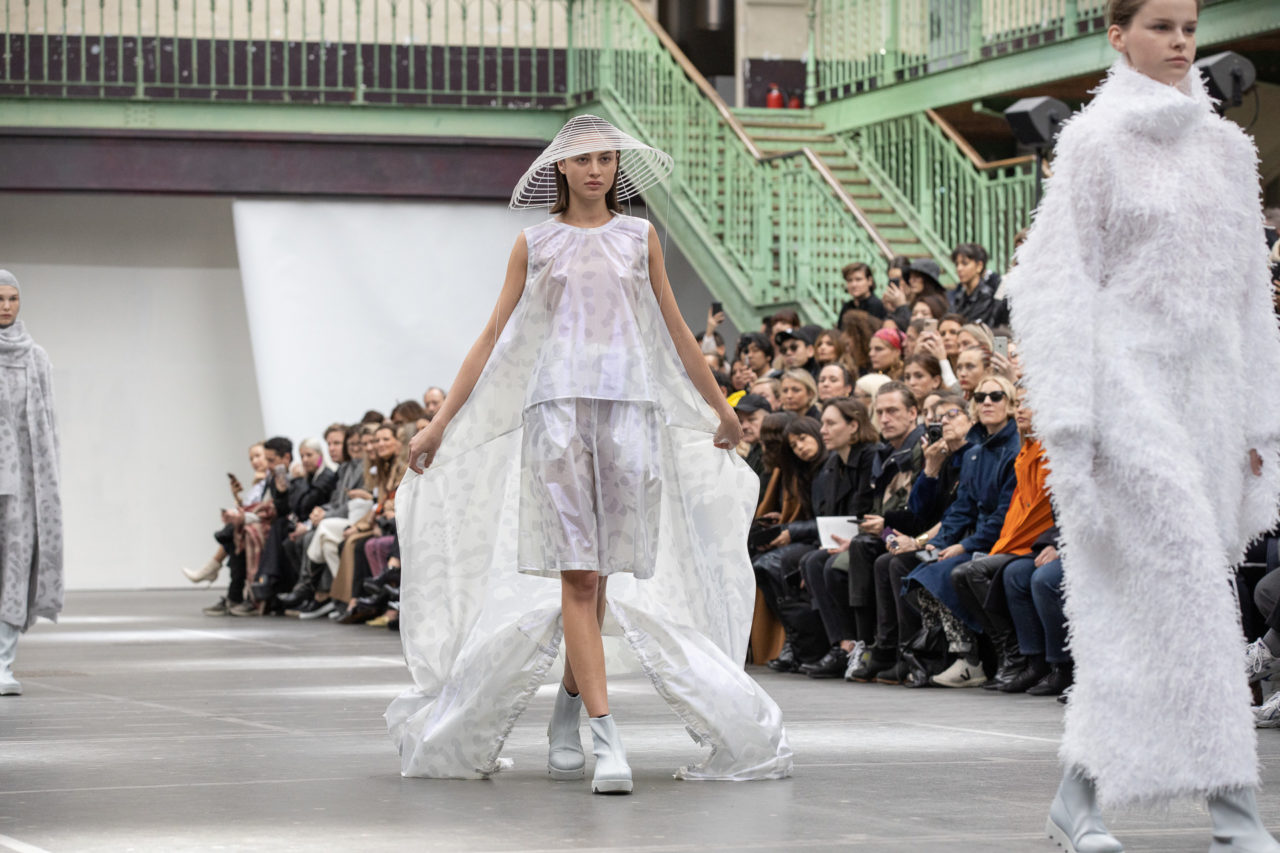 Making Speaking, Speaking Making.

The cryptic yet almost ironically definitive title for designer Satoshi Kondo's Autumn-Winter 20/21 collection for ISSEY MIYAKE began with a bang.
As models emerged from a stencil cut-out paper screen, their vivid black and white silhouettes as A-POC garments presented a contrast to the sea of journalists and guests, patiently watching the cinematic course of events that amalgamate to form an ISSEY MIYAKE presentation. Directed and led by the esteemed choreographer Daniel Ezralow, the show expressed the connectivity of the collection's knitted garments shown through hand-held models walking side by side, to those who danced and floated, expressing the diverse flexibility of voluminous forms.
For the 36-year-old Kondo, the recently-appointed head designer for the renowned Japanese fashion house, he presents a sense of the new guard with youthfulness and depth. Kondo succeeded in referencing the house's unabashed expression of colour – expressive and modern – with intricate textile techniques in recognisably loose, yet bold, forms. As a large yet cohesive show, the collection presented small worlds within worlds – featuring seven differing collection styles. From origami-folded bodysuits to conjoined knitwear, each garment presented a surprise for the eyes. Kondo's inspiration was led by, "the fun and joy of making things with your own hands – remembering the vibrancy of colour, the rhythm of making, with our five senses like sounds resonating through the body."
The finale ended joyful and uplifting, channelling hope and the positivity of the human spirit. As Kondo, in an emerald green buttoned up cotton shirt, took a speedy bow – his collection presented a reminder of the power of joyful expression through clothes, particularly important for the world today.