Zana Bayne
The New York-Based Designer Creating Post-Fetish Artisanal Leather in Fashion
Words - Kat Chan
Photography - Shaniqwa Jarvis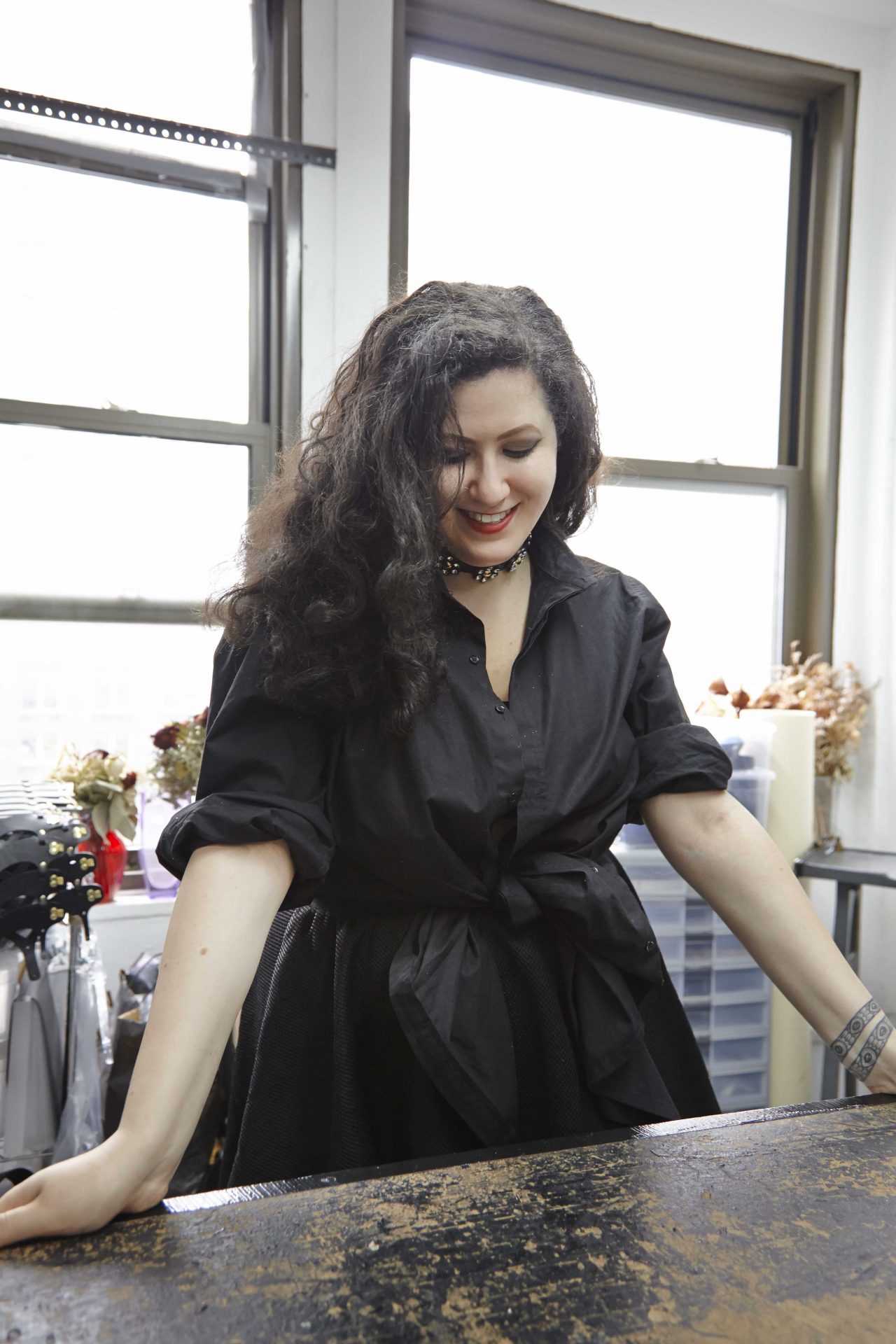 On the tenth floor of an imposing skyscraper in the Garment District, designer Zana Bayne commands a small atelier filled top to tail with exquisite leather pieces. Her iconic harnesses (worn by the likes of Lady Gaga, FKA Twigs and the Kardashians) drape seductively across wall-to-wall rails. With soft leather straps, gold-toned hardware and studs throughout, Zana's pieces are powerful yet gentle, no easy feat for leather accessories that one wouldn't usually deem accessible.
"I think one big factor is I design for the female form" Zana says. "My pieces feel great on, they're complimentary to a woman's body. When you have one on it changes your posture and the way you carry yourself… I think that's really attractive to people."
In five years, Zana has built a formidable brand revered by the fashion world. Her story began in San Francisco where she attended the Art Institute as a painter, followed by a stint in Berlin working with Lurve magazine, before finally landing in New York. "I think participating in the history of New York design is really important. We do the majority of the collections in-house, and we work with factories that are right here in the neighbourhood of the Garment District. When we do our production, it's here in the city."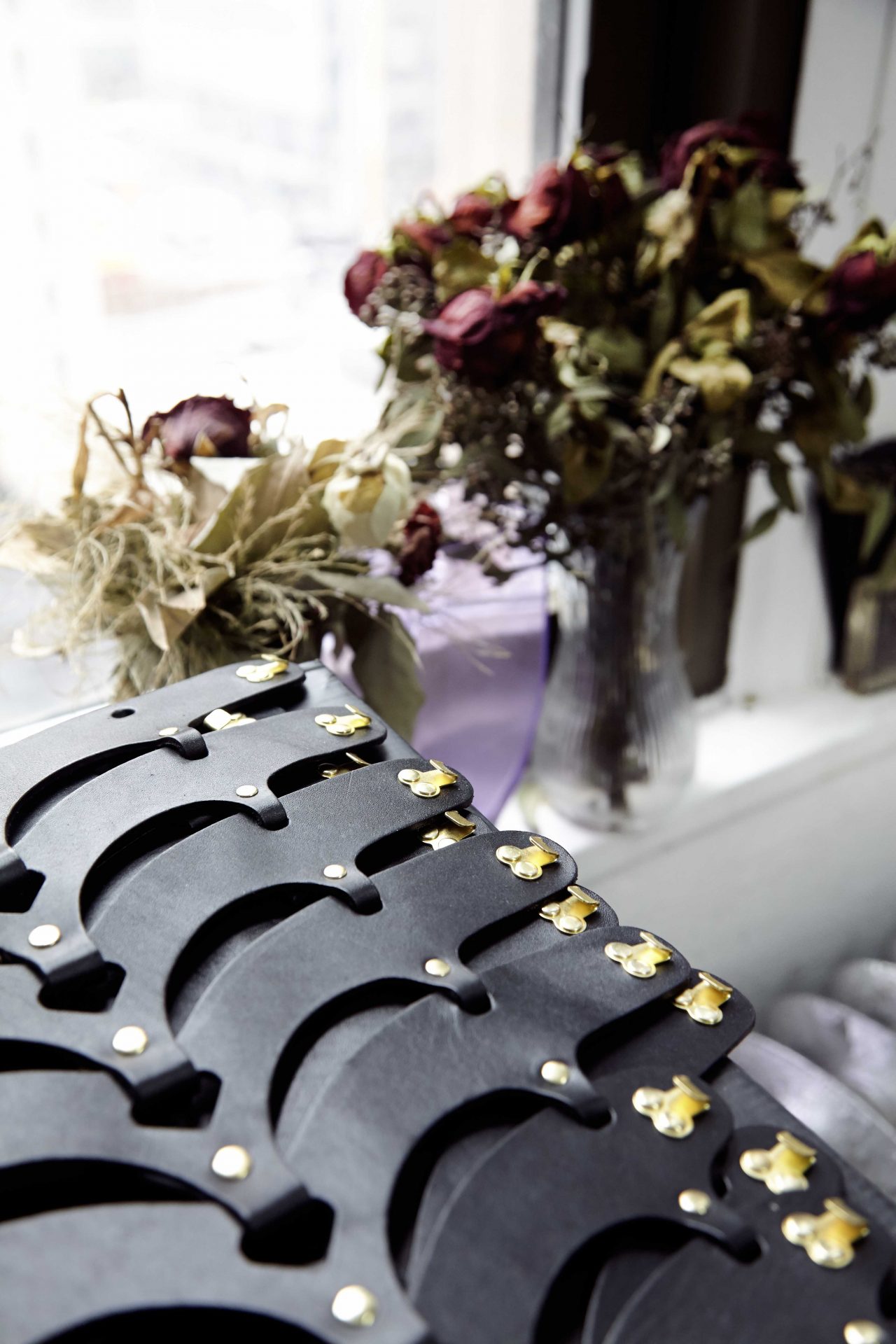 Hanging out with Zana, it's clear that she doesn't follow the traditional rulebook. Completely self taught in leather-making, she developed her own techniques as well as picking up some classic ones. "Everything I learned was through self experimentation" she says, "there are infinite variations of working with leather." With every piece handmade by Zana and her small team of three full-time employees and a revolving group of interns, she still irrepressibly manages to keep up with the growing demand for her accessories.
"Things move so fast and you have to learn to adapt to that. While at the same time, for myself and other designers, we still have to work with six month production schedules. One thing we did with the last season was we kept the collection secret. Instead of showing something and telling our customers 'you can look at this now, but you can't buy it for six months', we decided to do a showroom for just press and buyers. You'll be able to see the images when the pieces became available to buy in stores. Everything will be seen at the same time, that's been a very big move for us."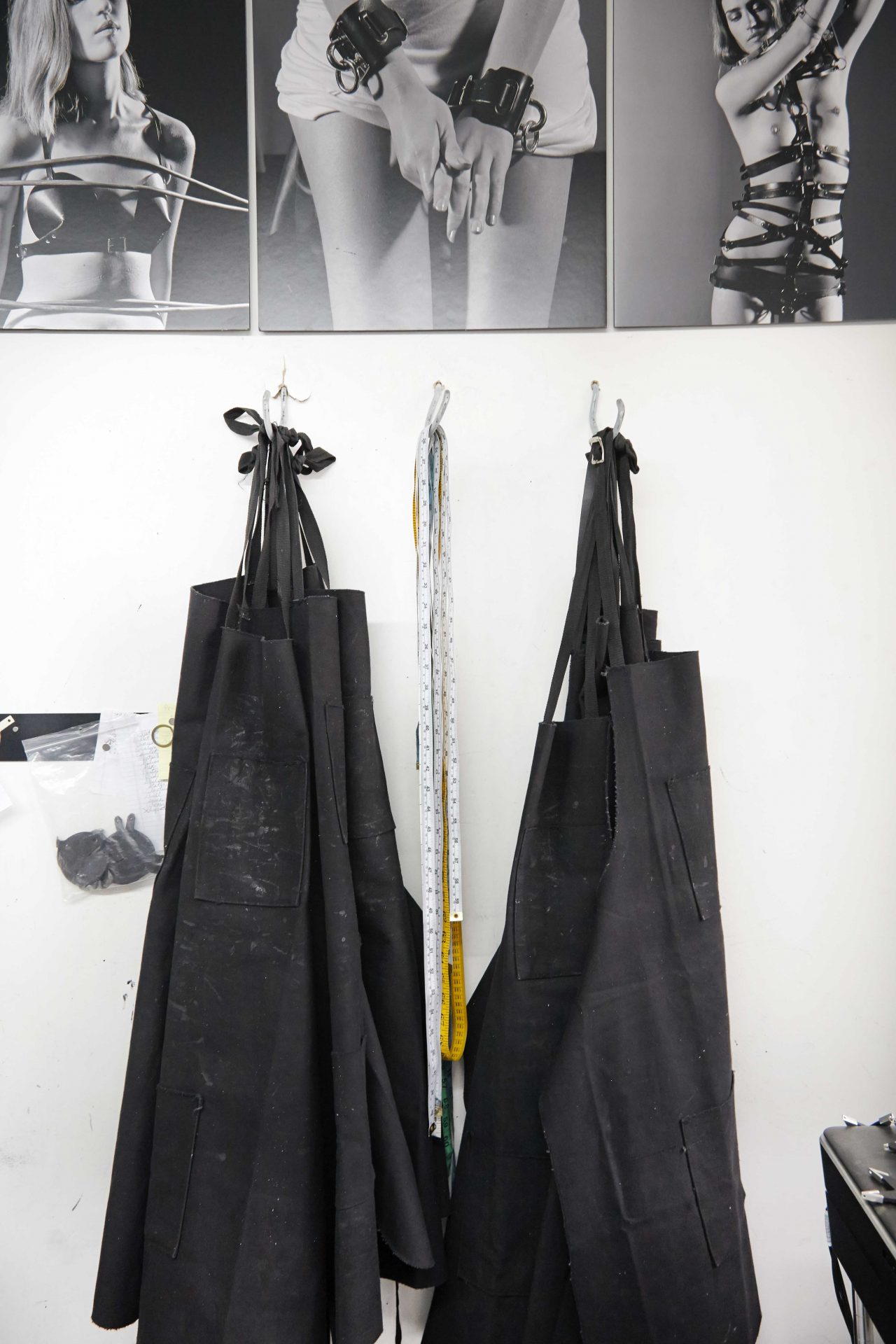 "Everything I learned was through self experimentation, there are infinite variations of working with leather." Zana Bayne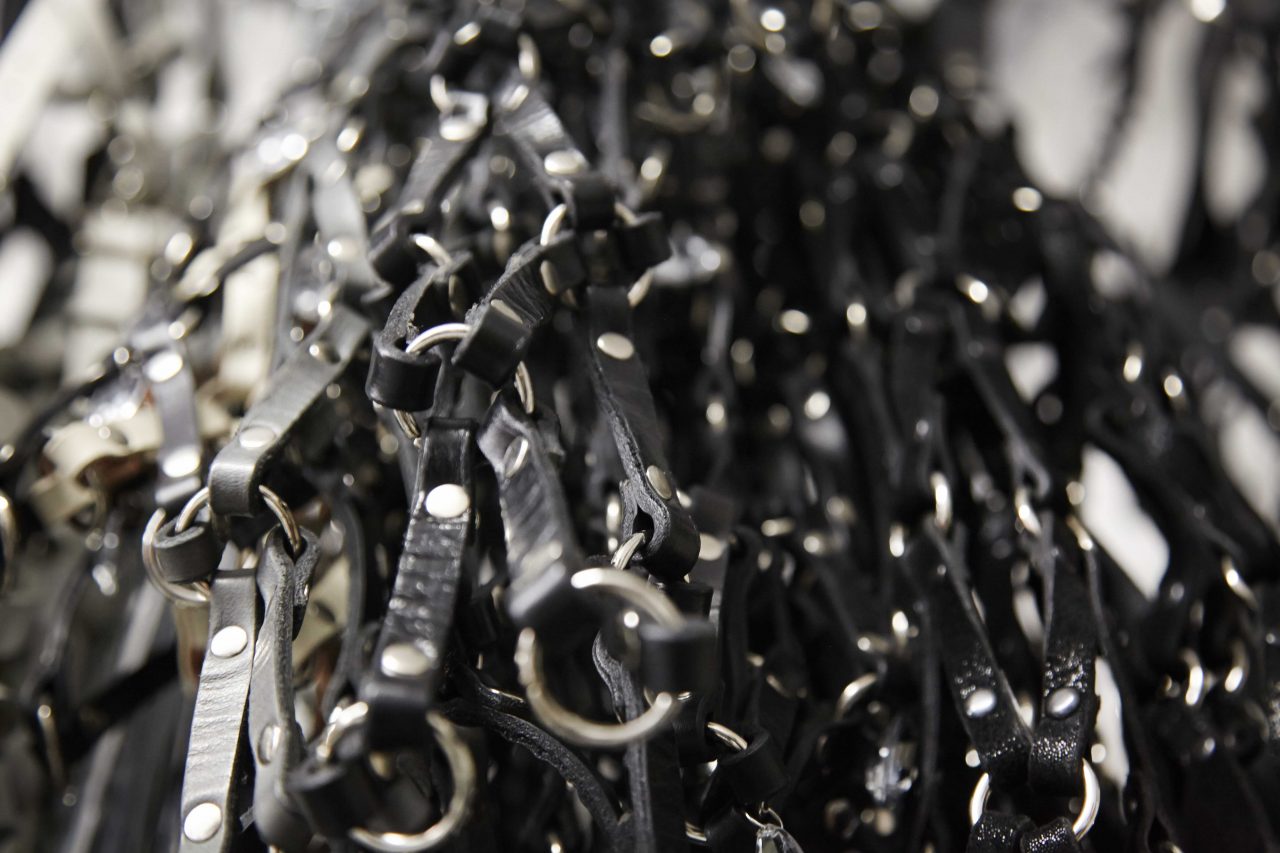 This feature was originally published in
Ala Champ Issue 9 Champion Womens Edition.