SIMON PORTE JACQUEMUS
The Marseille-Born, Paris-Based Visionary Womenswear Designer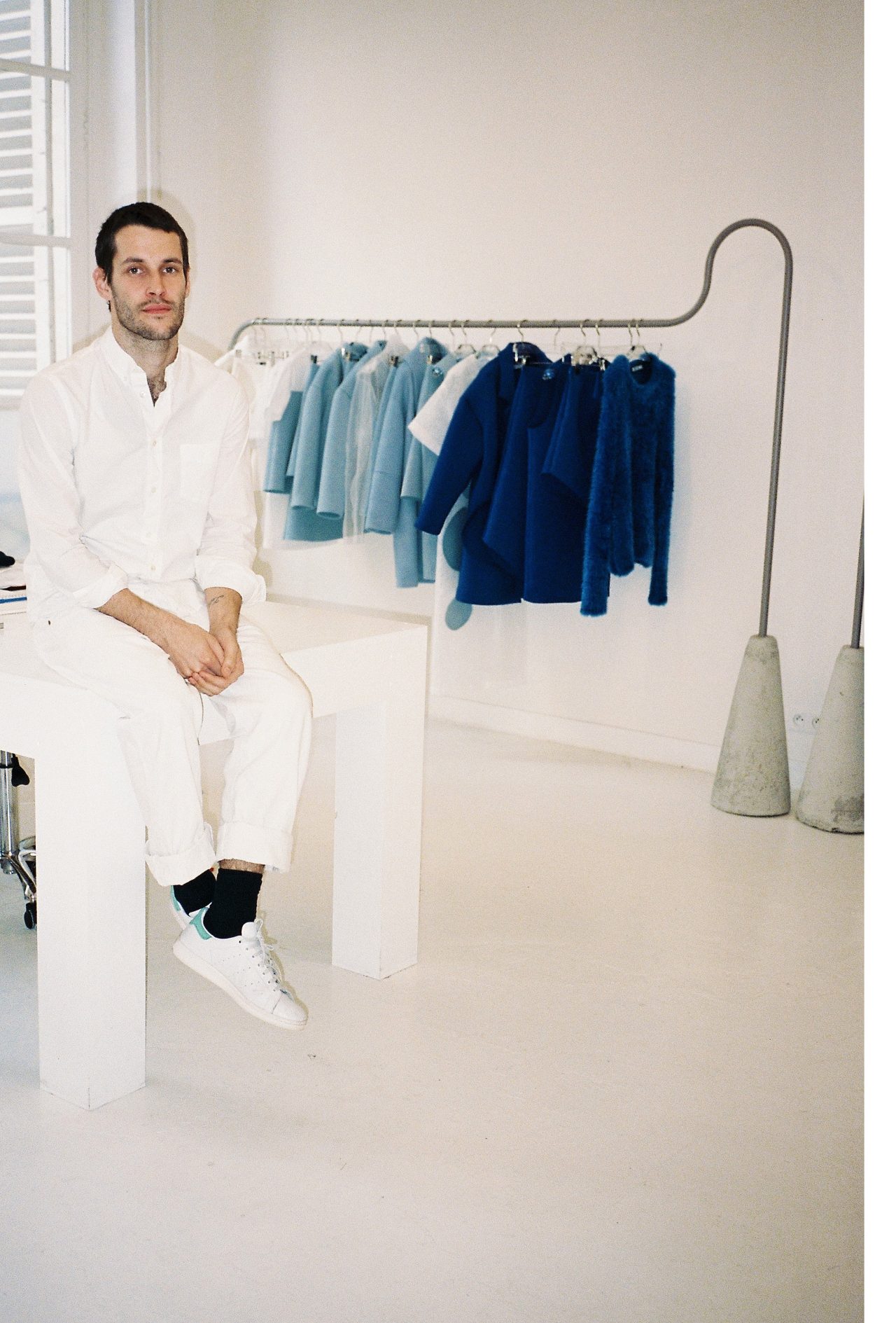 Taking the world by storm, Simon Porte Jacquemus and his womenswear label JACQUEMUS are on a continual rise.Born in Marseille and now Paris-based – he finds himself frequently between both. Simon Porte Jacquemus is a self-taught fashion designer impressively young in his years, but creating collections with an impeccable intelligence of elegance wise beyond his years. Since starting his label at age 19, the decade since has seen the whole of the fashion world take notice. We first featured the designer and his work in Champ Issue 5 (2013) and we happily continue to document his success and progression.
His collections are a poetic encounter of the self-assured heroine with effortless style, accompanied by a nonchalant influence of grunge chic. Dedicated to a minimalist style in womenswear, each piece of clothing designed tells a story; just as intended. "I'm a self made designer – I'm learning by myself with all my collections. I love to think about a story and then think about the clothes. I'm not doing fashion exercise, I'm just telling a story."
Jacquemus' experimental aesthetic poetically inspires the garment to the wearer. He explains; "Yes it's this mix between something very radical, maybe a bit school-girl, and something also very sport and moderne as a crop top or a transparent top. The Jacquemus woman doesn't care, she is raw."
Perhaps his biggest inspiration is the summer, where everything seems to shine effortlessly more. When we asked about Paris; "My favourite time of the year in Paris is April or May, when the sun starts to be more and more present. It reminds me of the South of France, where it is so sunny."
Jacquemus' collections are found globally from Dover Street Market in London and Tokyo, to a flurry of online retailers such as MatchesFashion, Luisa Via Roma to Browns, and of course his own dedicated online store; here.
Recently showing his first mens collection, sees the young designer carry out more wild and daring, yet wearable, designs. There is a lot more to come from this ambitious designer!
Simon was featured in Ala Champ Issue 8 'Portrait City Series' 2014
Photography: Sofia Nebiolo for Ala Champ
Words: Joanna Kawecki