RUBY SAVAGE
The London-Based DJ Finds Her Calling
Raised in Amsterdam and now based in London, Ruby Savage has been making waves in the music industry in a constant flow. From first discovering her love of music through Amsterdam's hip hop scene, to being blown away by East London's creative scene, Ruby has learned by doing. 
The autodidact first worked at the iconic London record store Honest Jon's, to then managing Theo Parrish's music label Sound Signature where she also began a sub-label called Wildheart. Later going on to work with Gilles Peterson and his Brownswood Records, managing their labels for 4 years, Ruby came across the legendary book The Artist's Way which changed her life. Always supporting other musicians and DJs through her passion and know-how, she found her true calling: to DJ in her own way, on her terms. From always working behind-the-scenes, to now embracing her skillset and sharing it with others, dance floors around the world are calling. Playing Boiler Room, Worldwide Festival and Dimensions, Ruby has DJed across Europe, Australia and even Brazil.
She's helping other creatives to find their passion, too. Stemmed from her epiphany reading the iconic book The Artist's Way, Ruby founded the Artist Recovery Club (ARC) an 8-week course supporting a new wave of creatives through guidance and clarity. The book changed her life, and now she's modernising its message so it can do the same for others. ARC is now in it 4th iteration, and as Ruby states "the space turned out to be what people needed: connection, inspiration, and hope". 
Ruby is currently in Melbourne c/o Crownruler, another Champ favourite who bring the best musicians to Australia. Whilst here, Ruby is sharing her energy and incredible music curation through DJ sets around Melbourne, Brisbane and Sydney for the summer. She's also running the next Artist Recovery Club from here, working in Australia's timezone for the first time, making the course accessible for everyone in the Southern Hemisphere. 
We spoke to Ruby about her journey, career and ARC to find out more about why everyone can and should find their calling.
Can you tell us a bit about your upbringing in Amsterdam, your heritage and family upbringing?
I was raised by my English/Danish mum, a single parent who surrounded herself with artists, musicians, writers and all kinds of outsiders which made a huge impact on my creative development. My dad is a Surinamese musician / Obiahman and even though he wasn't around much during my childhood, I always felt deeply connected to him, spiritually, through music. I guess growing up with a mixed background gave me a unique perspective on the world and it has shaped the way I move through it and express myself. It's a strange conundrum to feel like you belong everywhere and nowhere at the same time… but I'm finding my flow with it.
You've previously been in Issue 1 of Champ Magazine, when you were running creative collective The Firm, and since you've been at the forefront of the London creative music scene for quite some time. Can you tell us what you've been up to since?
Ooh The Firm! That was such a brilliant collective – it's inspiring to see how many of us landed on our feet… in a big way!
For me personally I guess since the last time we spoke I would say I've stepped into my own. I went from working behind the scenes in the creative industry – mainly at independent record labels –  pushing artist's music careers – to becoming a voice of my own and developing my personal output. It started with making radio and continued into DJing and music curation. It's taken me around the world and connected me to some incredible communities. Along the way I've learnt a ton about being an artist and the creative process.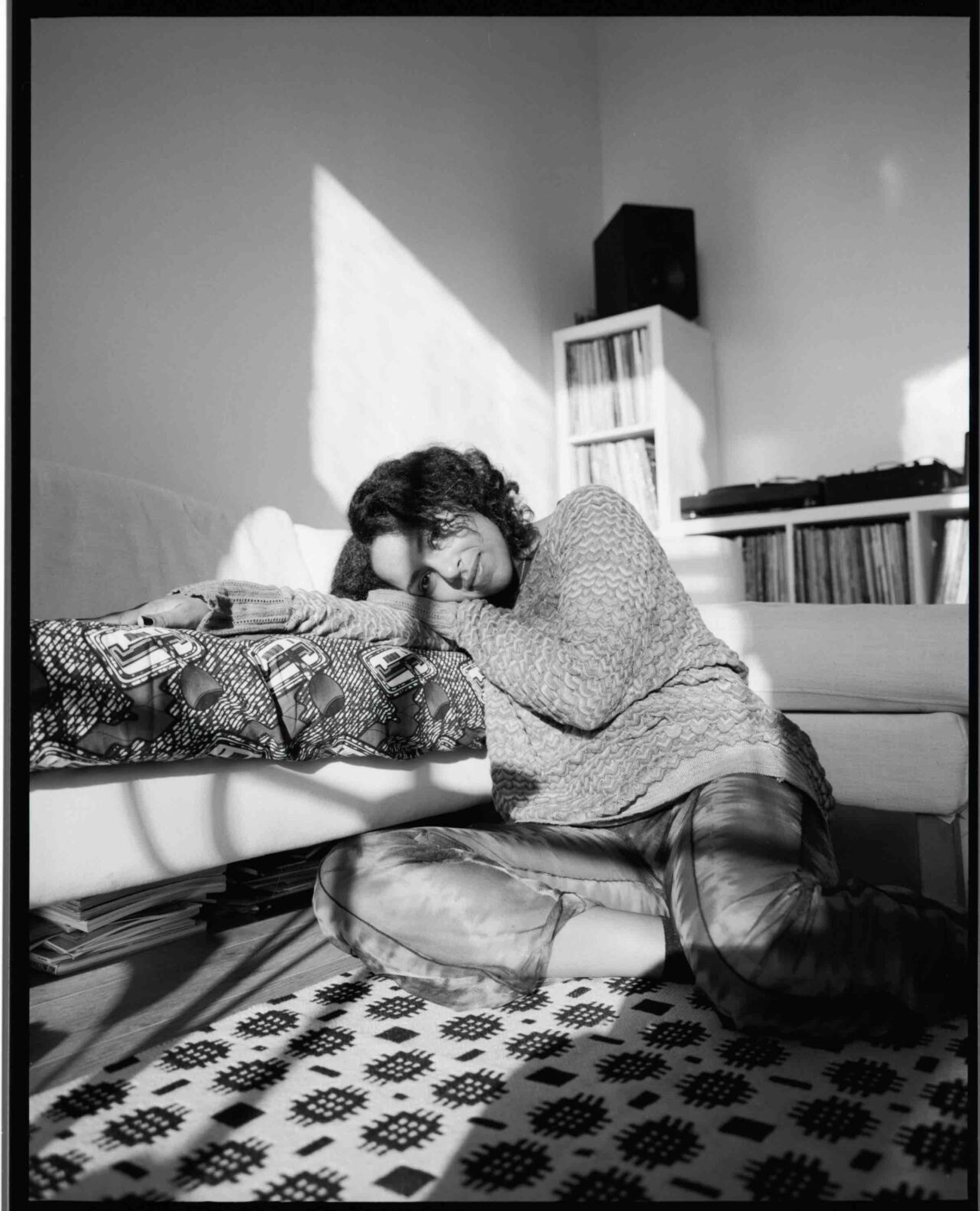 Were there any key turning points for you in your youth or early adulthood when you saw the direction you wanted to take in life and career?
There's been a couple that I think have really shaped my identity. First off – Hip Hop – in my early teens was a huge influence. Discovering Wu-Tang, Tribe, Lauryn Hill, for the first time I felt heard, seen, elevated and empowered by what they represented. Amsterdam's local Hip Hop scene became my community and a solid base for my future journey in music.
Another one was mid-naughties when I spent an afternoon with my cousin in East London. I just knew straight away I needed to be part of that magnetic creative energy I could feel brewing in Hackney. It felt like a place where everything was possible. Within a year I moved to Great Eastern Street (rooms were £90 p/w back then!) a few doors down from a club called Plastic People which became my musical and spiritual home. I'm still friends with everyone I met back then!
Founding the Artist Recovery Club based on your epiphany reading the iconic book The Artist's Way, can you tell us more about how this project began?
It had such a profound effect on me back when I completed it in 2014. It put me on a path towards fulfilling my dreams as opposed to what I thought was expected of me. It pushed me to pursue DJing! And well…that changed my life.
Then when the pandemic hit I lost all my work like so many other artists and creatives. I felt uninspired and isolated. So I returned to TAW for inspiration. Realising there were so many others experiencing the same I decided to create a club to host the course as a group. I customised the programme to fit the cultural climate we live in now (the book is 30 years old!!) and added my own experiences of moving from being blocked to unblocked and sometimes blocked again plus so much more to the course. I shared it among my network and there was huge interest from all types of creatives, artists and curious types interested in transformation. The space turned out to be what people needed: connection, inspiration, and hope.
Growing organically, and now in its 4th course iteration, can you tell us more about how it started and how it continues to grow?
I think the pandemic has brought on a huge awakening in people. It has put life and how we live it in stark perspective. We may not be as fulfilled as we thought we were. This can be an isolating and overwhelming feeling. Especially if you're feeling creatively blocked on top of that! At Artist Recovery Club we can come together to work though this, heal from it. And from that space we can continue our creative journey.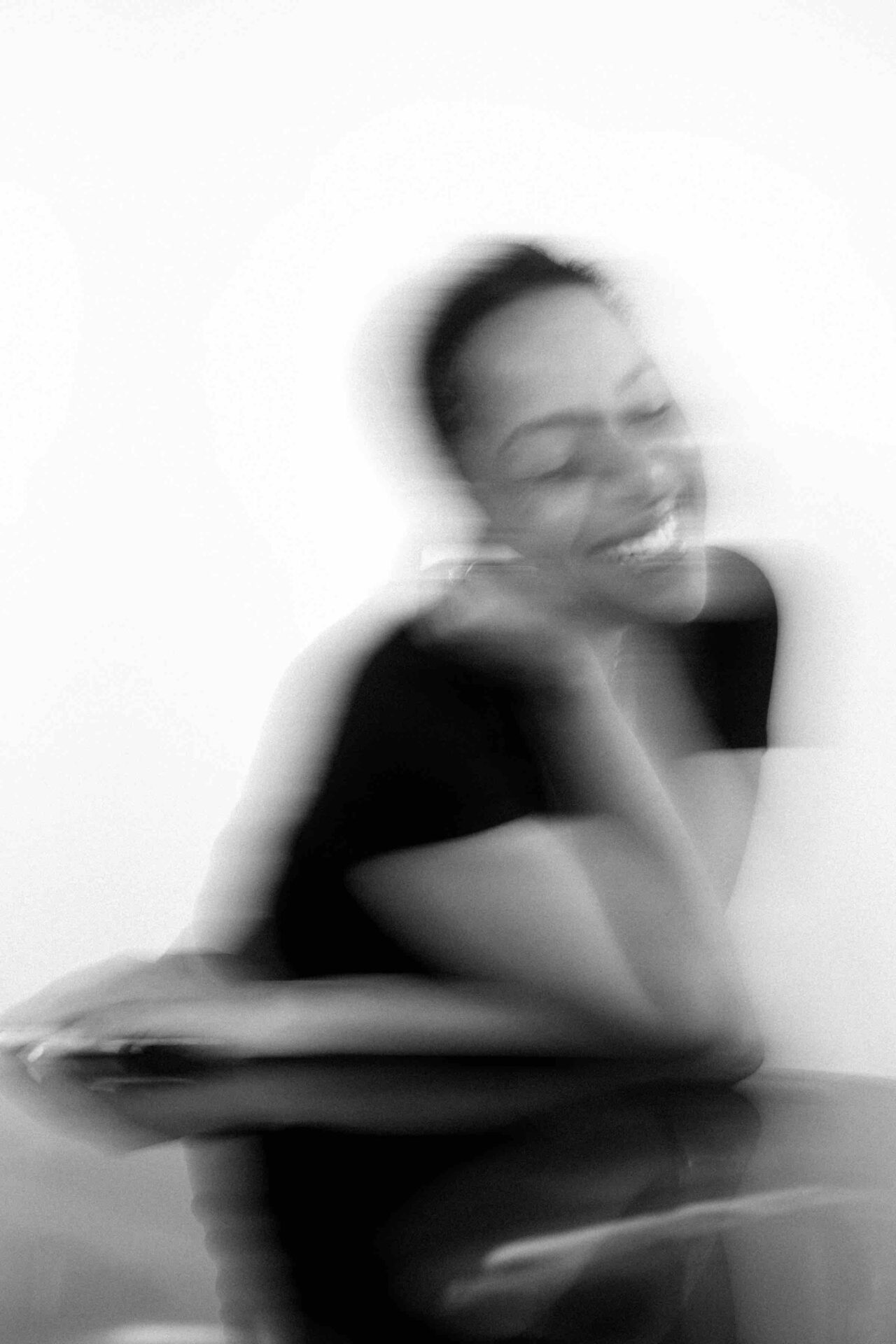 In your career, was there a key tipping point for you that was game-changing?
When I realised it's about progress not perfection! Getting stuck on perfectionism gets you nowhere and is actually just a massive creative block. Yeah I said it. Bun perfectionism. Hah! It's been baby steps from there but I'm okay with the journey 🙂
What are some of the key points to execute when DJing, any advice to other up-and-coming DJs?
Imho 🙂
Play music you love
Do it your way
Be patient
Have fun
You're currently in Melbourne courtesy of Crownruler, what do you think of the music and creative scene in Australia?
It's so vibrant, I love it! Crownruler is truly such an exceptional agency. I love working with them. They create the most diverse, thoughtful and banging line-ups. They're also big champions of local talent – really creating space for them to grow. There's so much incredible music and art coming out this side of the world. I'm just honoured to be part of it all.  I've been given full reign to program Melbourne's Whiteheart Bar's Sundays throughout February inviting all my favourite DJs and artists.  And for those that aren't local to Melbourne I'll be working with Mandarin Dreams on a live streaming series also launching in February, showcasing upcoming talent from this area. Don't sleep!
Where do you see yourself in 5 years?
Doing what I love: connecting with people, elevating each other, through music, art and spirit.
∆
Photography: Alexandra Waespi
City Portrait Series: London