Dean Levin
Contemporary Artist Dean Levin's Rigorous Investigations of the Nature of Painting
Born in Johannesburg, South Africa and raised in Los Angeles, 30-year old artist Dean Levin currently lives in Chinatown, New York City.
Continuously painting whilst studying Architecture at the Pratt Institute in New York, upon graduating Dean began to exhibit his sculpture, painting and installations works at unconventional venues such as the Temp Art Space and The Standard Hotel in New York. Exhibiting in group and solo shows in Turin, London, Brussels, Miami and Cologne, Dean has also exhibited with renowned gallerist Marianne Boesky. Boesky is well-celebrated for her uncanny intuition in an artists ability, even when they are well ahead of their time, such as Murakami and Yoshitomo Nara whom she launched in America in past years.
Dean's minimalist works have numerous architectural elements that come into play, an obvious influence from his years at Pratt. His visual language is individual, with his sculpture and painting unconventional. A previous body of work saw plaster poured into the back of canvases, and his solo show at the Robert Blumenthal Gallery contained only one sculpture of a dozen paintings contained in a metal framework.
Dean's background in architecture informs his work, studying light, colour and space to implement into his works. Utilising traditional art materials and industrial tools in his works, Dean analyses the complex relationship between mechanical reproduction and an analog approach.
Informed by the work of earlier generations of artists such as Robert Ryman, Ad Reinhardt and those associated with California Light and Space and Arte Povera, Dean tells us, "It was my sense of their rigorous investigations of the nature of painting, and of related questions like materials, object-hood, and perception that spurred me to tackle those problems in a contemporary context".
What is the best thing about being an artist? 
Everything.
What is the hardest thing about being an artist? 
Everything.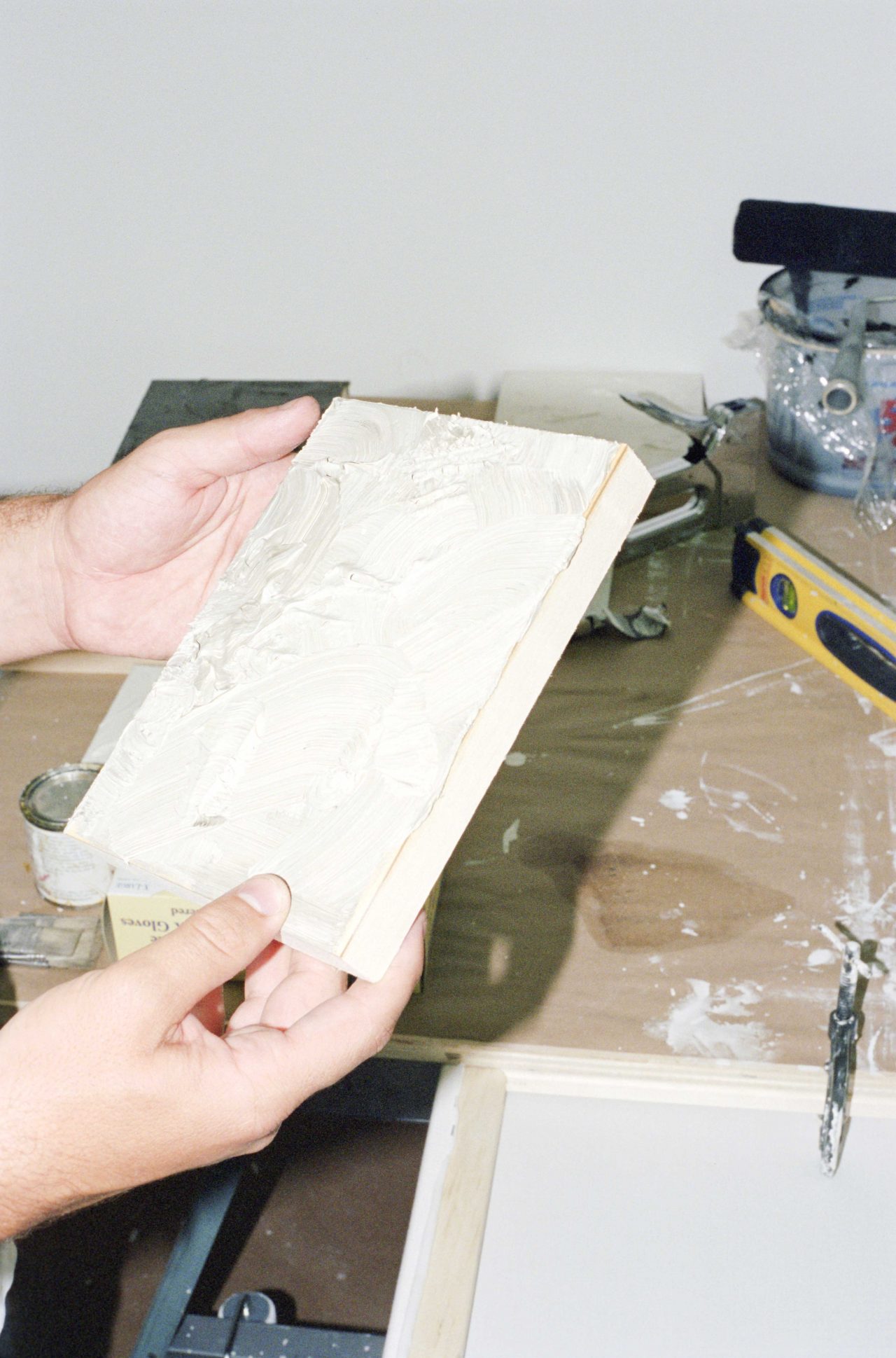 This feature was originally published in Ala Champ Issue 9 'Portrait City Series'
Photographed by Clement Pascal
#Champ_NewYork