MAN-TLE
Meet the Founders Behind the Heavyweight Clothing Label from Australia & Japan Setting A New Precedent for Quality & Conscious Garments
Perth-based, Japan-made clothing company MAN-TLE is quietly making waves with their "heavyweight clothing", already loved by industry insiders for their practical and skilled approach to quality garments.
With a careful consideration and emphasis on quality, their designs present a wider view on the relationship between clothing and wearer. It is a relationship of longevity, durability and classic style beyond it's years presented in concise collections. Designed in Australia, made in Japan.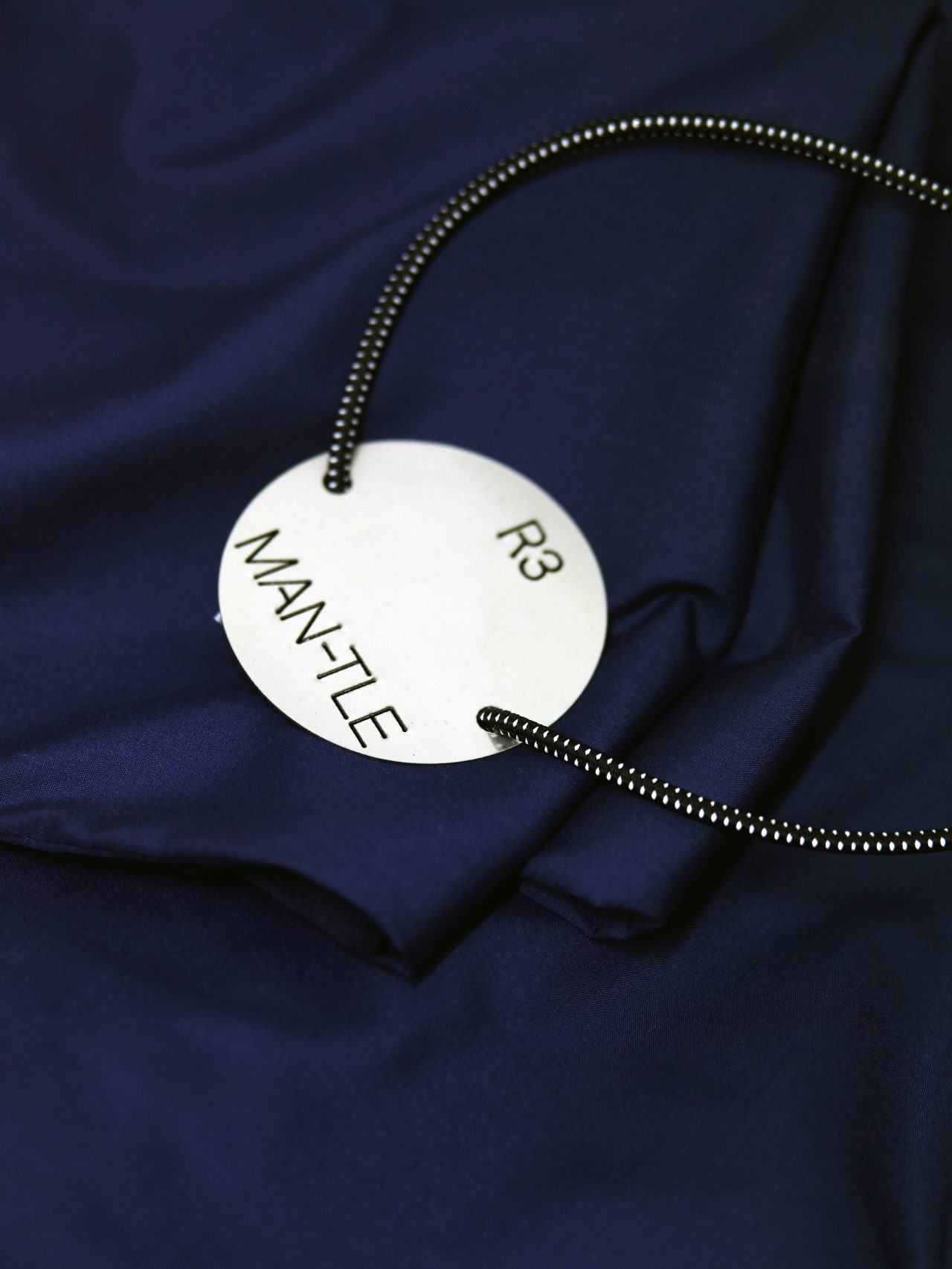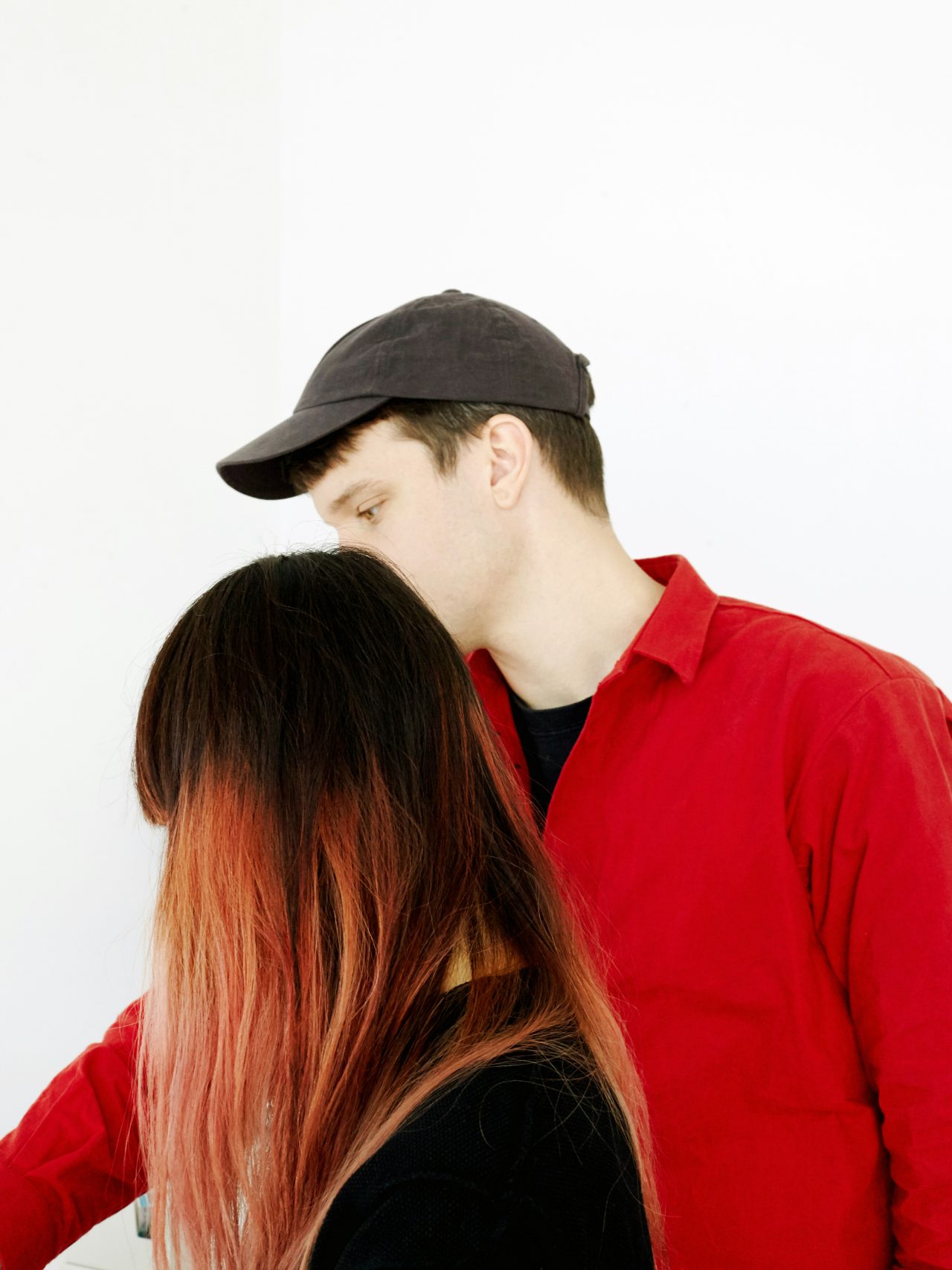 MAN-TLE is a direct "response to the environment where they reside; Australia, and is built on the ideals of Australian life, through hardwearing, durable fabrics, forming new and easy-to-use shapes."
Founders Larz Harry and Aida Kim reside in Perth, Australia where their studio is based, whilst travelling to Tokyo twice per year to oversee production. Establishing their own relationships working directly with various traditional Japanese mills, creating their own fabrics and even reviving techniques in decline. Their dedicated approach allows them to experiment, developing a close communication with each mill and exploring their intricate possibilities.
While Larz studied fashion in Australia and Aida studied photography in Japan, their creative vision united whilst both working at Dover Street Market Ginza. With an experienced eye, they also continue to remain close to their own roots; Larz' family business of water jet cutting can be found in the clothing tags and custom-made coat-hangers, also designed and made by the MAN-TLE duo themselves.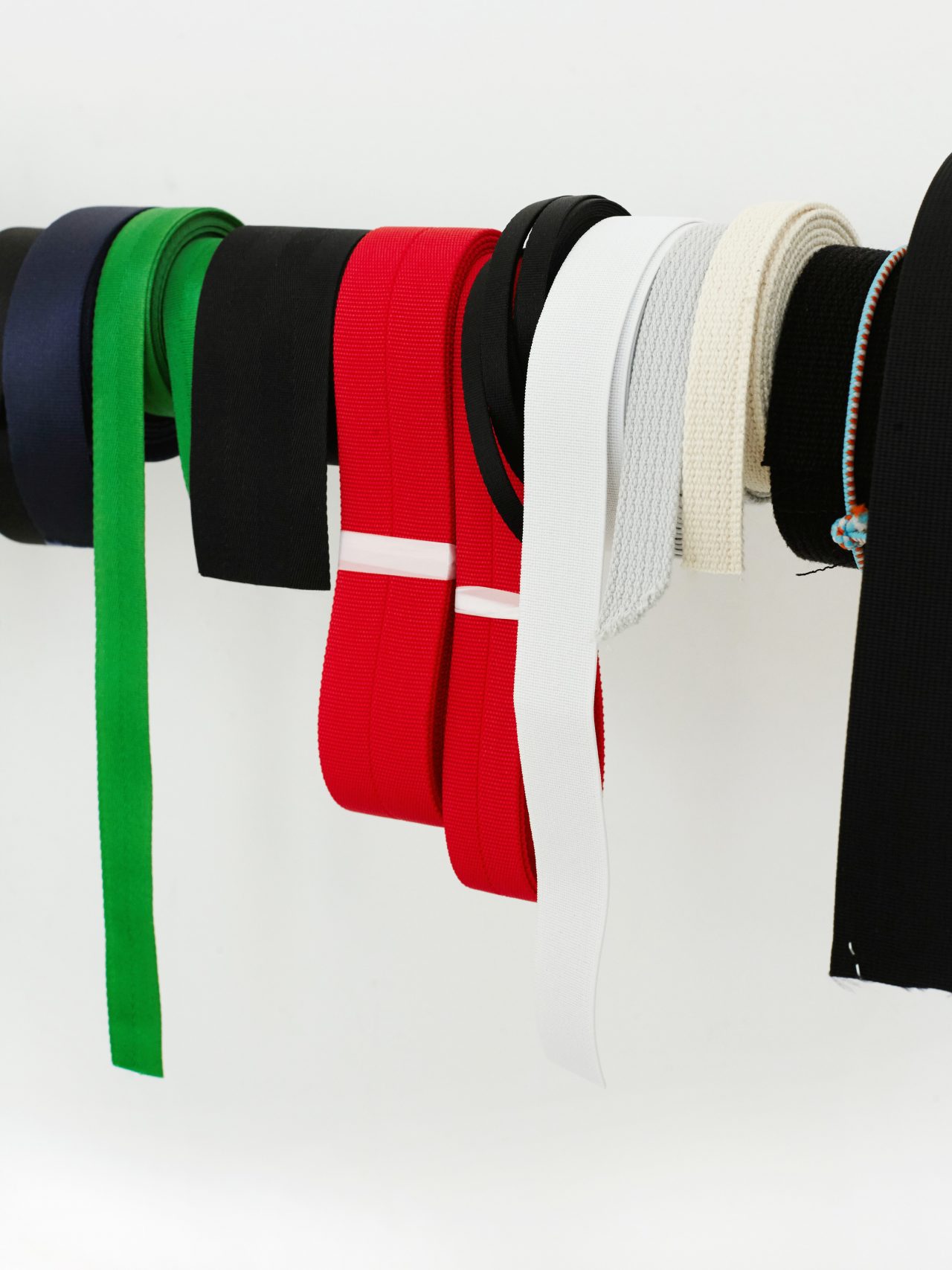 With Larz' Australian heritage and Aida's Korean heritage, their many years based in Japan provide a key influence and a strong connection for MAN-TLE. Larz explains, "We have both spent the past decade away from where we grew up, and through that have learnt about the industry on a more global scale. While MAN-TLE is very much based around an Australian ideology, we manufacture in Japan and also find that Tokyo offers a good platform for showing to an international audience."
We caught up with the husband-wife duo in their studio in Perth, captured by photographer Traianos Pakioufakis to get to know a bit more about their perspective on their industry today.
Ala Champ: How does your design process usually begin?
Larz: We start with the fabrics which we develop based on texture. We also consider colour as a feature of our garments and spend a lot of time realising them. Usually they come from the natural landscape we live in.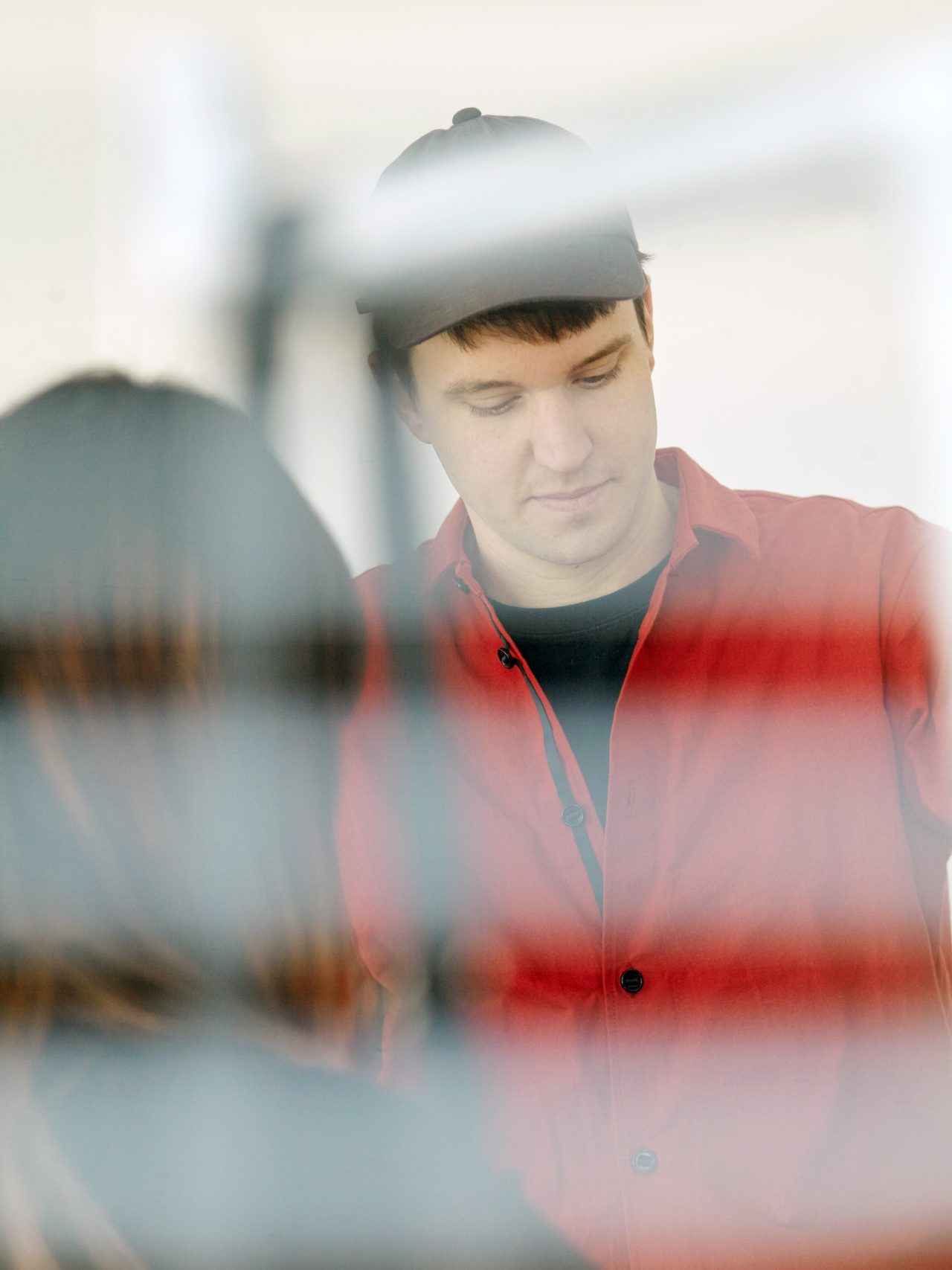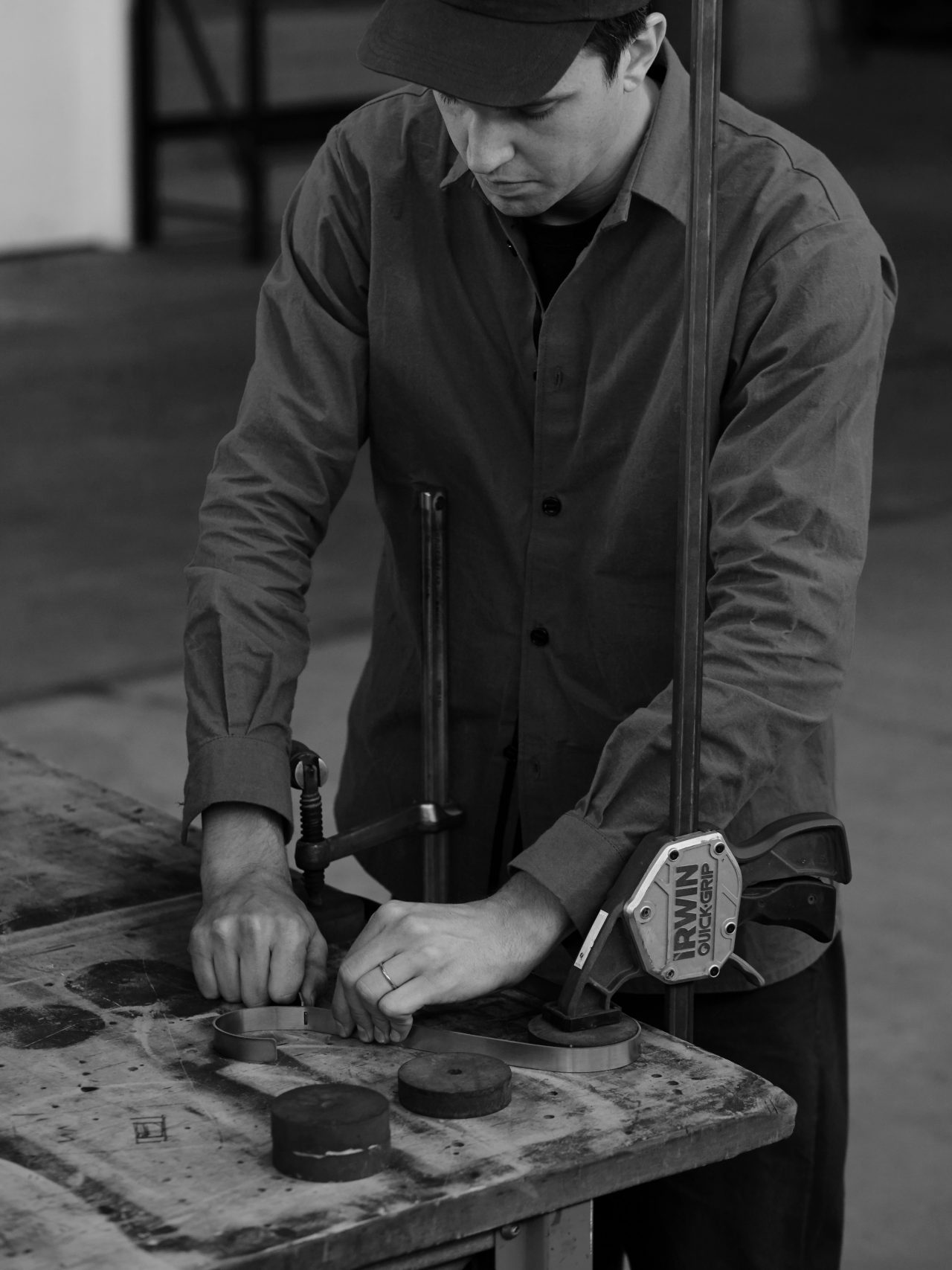 You work with a number of specialist fabric mills in Japan, some that still hold traditional machinery and skills. What was one of the best discoveries or moments for you during one production?
While these mills are generations old and extremely refined in their craft, they are still very open to innovating with their product and processes. Having an open and compassionate dialogue with them is crucial to making unique and well-resolved products. We all need to be open minded and good listeners throughout the whole process.
What has been one of the biggest challenges so far? 
Finding these people!
Your selected fabrics and their textures completely change the usual relationship between a garment and the wearer. What are your thoughts on society's relationship with clothes and fashion these days?
We consider our garments long-life products, meaning they are durable, but more importantly that they're timeless. We really believe in owning quality over quantity. Good value for money doesn't mean its cheap, it means delivering more than is expected. We're not a fan of the F-word  (fashion) and much prefer the term clothing, which aligns better with our ethos.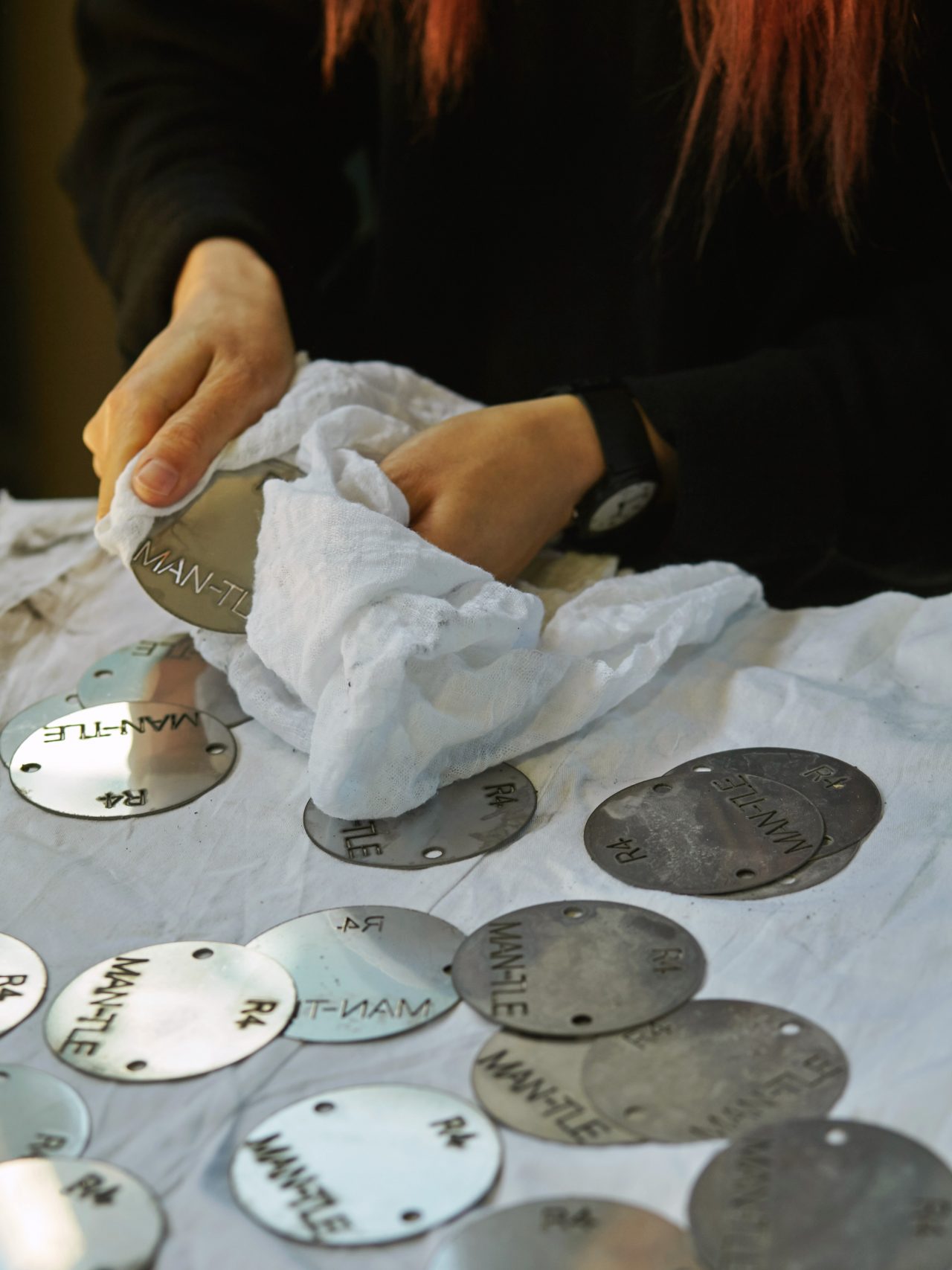 What have been the biggest influences or inspirations for you both so far?
We love road tripping in rural Western Australia and in fact most of our best ideas seam to surface on these long journeys.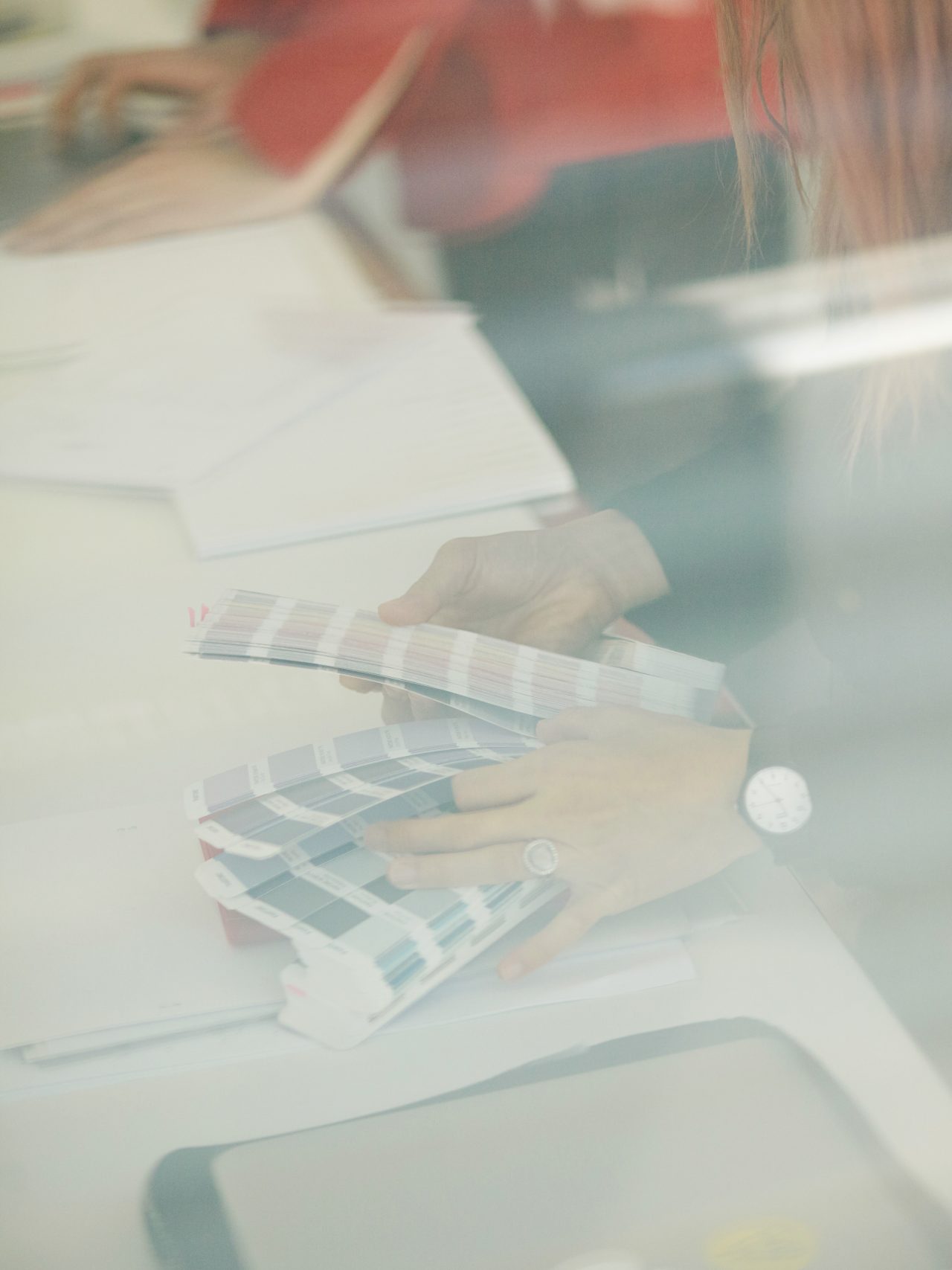 Can you share anything upcoming to anticipate?
We have two special events happening in Tokyo in February 2018, both with our retail partners there. We will also continue to work with Australian retailers on pop-up events to strengthen our reach here.