KHADYAK
One of a Kind, This Paris-Based Dancer & Songstress Is Making Waves
Fresh, energetic and powerful, singer Khadyak is undefinable with an expansive artistry crossing art, dance and fashion. As best described herself, "Independence/Power/Resilience" elucidate her artistic expression. Multi-disciplinary doesn't even begin to cover the expanse of her work. Perhaps all-encompassing artiste, with a forte in movement barely comes close. Khadyak is a force to be reckoned with. When the likes of Jean-Paul Goude, Sebastian, Sam Tiba and Sylvere recognise her undeniable talent and energy, you know that an incomparable artist is brewing from a sheer force of determination and ability. Her vibrant and punchy first EP Rise and Walk easily raises your heartbeat and elevates your mood, it's raw yet electro-pop essence coming straight from the underground French club scene and heavily inspired by Asia — almost a second home where her connection with local creatives has created a new sound from its amalgamation. Most recently, she appeared in Sebastian movement directed by Arnaud Deroudilhe as the main protagonist, her grace and experimental movements.
We caught up with Khadyak to find out more about what drives her creative energy, the meaning behind her lyrics, to delving into her Paris and Asia-based collaborators, and detailing what the future holds. Shot on location in Paris at the famed Motorbass studio, the Qg of French Electronic Producers Phillipe Zdar, Ed Banger, Cassius, Daft Punk and Pheonix to name a few.
Most curiously, she habitually starts her day by drinking water. The reason has more of a connective depth than expected, she explains: "I discovered that my family name has both a Senegalese and Chinese meaning. In Chinese, it means 'to increase by pouring water', so I feel I have a special relationship with my water. I love to read and write, and then I connect with my body either with a stretch, yoga or working out."
Movement is a big part of your character, and you embed it into your modelling, dancing, acting, music. How does the art of movement influence your life and work?
"It's my way to express my emotion, I think I started dancing because I didn't know how to talk to others. Years ago I noticed that actually I was a better dancer when I was sad or angry. Movement is my tool to transmute any bad emotions, and also to create a higher expression of myself. It is the connection to everything. I know it helps me to create a better life for myself, I always knew that." 
Your songs relay a sense of confidence and strength. Tell us about some of the meanings behind your lyrics.
I called my EP Rise And Walk after the psalm of John 5:8, "Get up! Pick up your mat and walk". I'm not even Christian but I love the power in this. I've overcome so many things that I could write a book about it. I wanted to create songs which motivate me, that help me wake up in the morning to flow with life with passion and ease. I though it might help other people as well. Those songs are my testimony and truth that I have existed in this world, and I think reflect 2020 perfectly! Getting motivated in a crumbling world.
How do you select your collaborators to work with?

All of my collaborators are friends and artist that admire , I need to work with people that i know that they gonna do their best. For example, my graphic designer Killian Loddo whom I've known from years ago. He was the only guy who has to do my cover. Because he's ahead of his time. For production, I love to work with producers who are amazing DJ's, they're special, thats why I'm grateful to have worked with Sam Tiba and Sylvere.
It was also fantastic to work with Jean-Paul Goude. The level of mastery of his craft was so interesting for me to see and witness. Everyday of rehearsal and shooting is a pure pleasure because everything is controlled, so you can enjoy the moment. He knows what he wants and is going to do everything to have it. I like to work like that.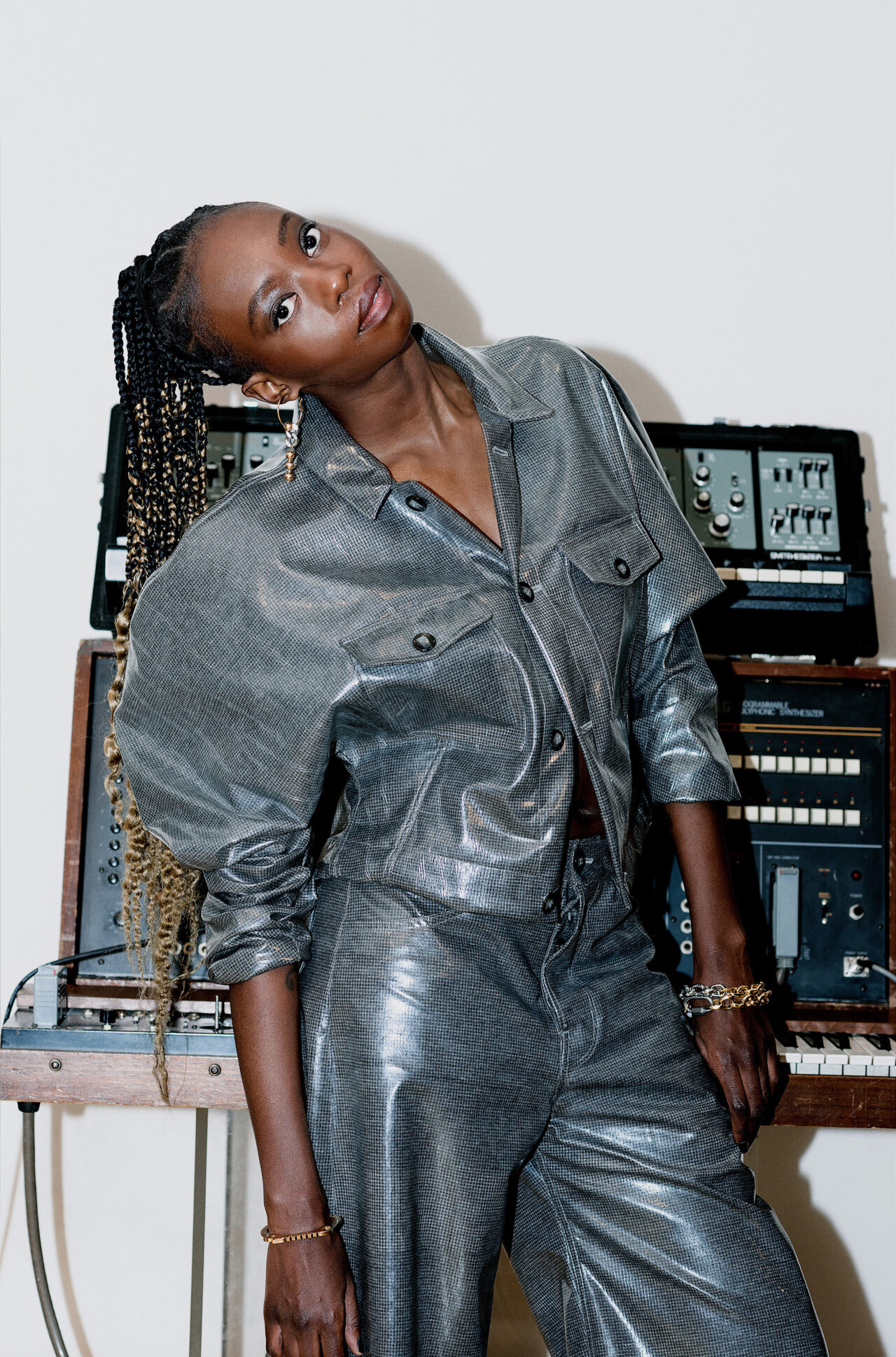 What other musicians / artists / creators/ designers heavily inspire you?

Ghetto Gastro, I met Chef P in Tokyo (through you!), teaching the worldwide community to take back the power on nutrition is so brilliant. They are 100% right: Food Is A Weapon. Also Mykki Blanco, I love how he is in service for others, I love him for telling his truth no matter what. Yoon Ahn from AMBUSH is my favourite style icon forever. With the actual context I like people who take care of the inside self and mental health.
When I was working for Hermès in Shanghai, I wanted to discover the underground clubbing life of Shanghai, Seoul and Tokyo, so I spent three months riding in Asia by myself, meeting inspiring creatives and new friends. Life is so magical when you wanted to be, I was trying to reach out someone from Yeti out, and the day of the show Tom and Arthur were DJing, I don't believe it was fate. They made me discover the club All, which I think has since closed, so I was happy I had the chance to discover the underground Chinese scene, it was very interesting and exalting. Same in Seoul I went to Cakeshop and met Ligrye, who is an amazing photographer and curator of Shadeseoul — the best all-inclusive space and party in Seoul.
Please tell us more about your connection / time in Asia.
Nevin and ligrye invited me to celebrate Shade seoul birthday party, which was the day of my birthday. No coincidence! I also met Hyelyeon Lee and Honeybee Kim who are amazing photographer/director/stylists. I think Seoul gave me my hope and strength back, and that's why I decided to shoot my music video in Seoul. I will always be grateful on how Nevin and everybody has helped me. There's a real sense of community which I've never sensed before. I'm so grateful for my time in Tokyo I made really good friends, and met inspiring creatives such as my favourite photographer Keiichi Sakakura. I was supposed to come back and perform at forestlimit and Sexual Noise before lockdown. I had the time of my life in Asia, because it was easy to create.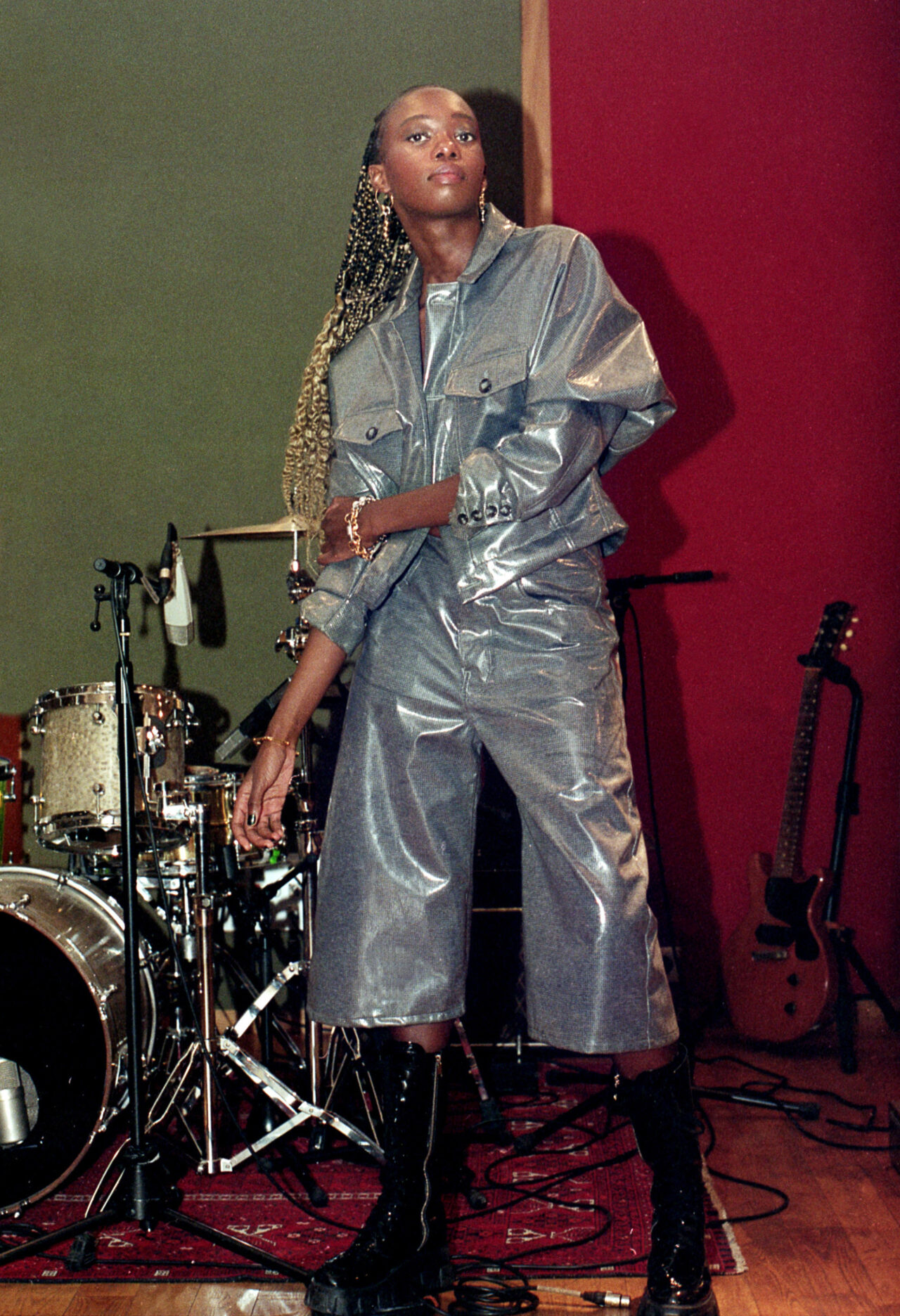 How does fashion influence your creative expression?

I guess the way that I dress is a statement on what I want to express. Independence/Power/Resilience. I am like an artisan in French, I'm the daughter of a former jeweller converted worker to earn a living. Dance/fashion/art/design are my tools to create a statement in my music, just like a sculptor who uses his tools to sculpt a Piece of art.
What does the future hold?
I'm superstitious. I never mention what I'm working on until it's finished.
If 2020 has taught the world a lesson, it is that nothing goes as planned.