KAMAAL WILLIAMS
There's More To Be Expected As Musician Kamaal Williams Gets Set To Release 'The Return'. It's Not Just About South Anymore, It's A London Thing.
Just completing an intimate yet pivotal European tour to tease his upcoming album, The Return, Kamaal Williams' return has been hotly anticipated by many.
Previously one half of Yussef Kamaal with collaborator and drummer Yussef Dayes, together Kamaal and Yussef released the jazz album of the year in 2016 titled Black Focus. Released on Brownswood Recordings, the duo enlisted six other musicians to work on the jazz-funk album, including saxophonist Shabaka Hutchings and Mansur Brown on the guitar. Ask anyone, Black Focus was one of the best British jazz albums to be released in what some call two decades. Although the album received worldwide acclaim, Yussef and Kamaal parted ways after the album in 2017.
Working instinctively to where he is now, not only music heads will know of the Chinese-British musician. Also producing music under his given name Henry Wu, Kamaal Williams is his spiritual name, releasing primarily jazz under the moniker. Any way you listen to it, the electronic genre is an evident influence in the way Kamaal mixes jazz with drum and bass and broken beat. He describes it as a London thing, where especially in South London, musical experimentation is celebrated: it's all about originality. With both names synonymous with the South London music scene, to the date Wu has released records with the highly-respected Peckham-based 22a and Rhythm Section labels, in addition to other records under his own namesake label. Earlier this year, Wu released a teaser for Catch The Loop which not only confirmed his comeback, but indicated it would be under the official Black Focus Records. New band, new music, new edge.
A force on the keys, Kamaal's energy and enthusiasm is evident. Live, there's no stopping him when the first beat drops and conversing musically with his band on stage, Kamaal is undeniably the driver, pushing everyone to their limit.
We caught up with Kamaal on the eve of his London show at the Village Underground at the beginning of his European tour. Interested to find out more about his upcoming album launch for The Return on April 15th, we asked Kamaal about his new band and what he's learnt from the industry up until this point. And with the festival season fast approaching (Kamaal Williams is booked to play in Belgium, Norway and Amsterdam in May after the launch of The Return) expect it to be one busy Summer.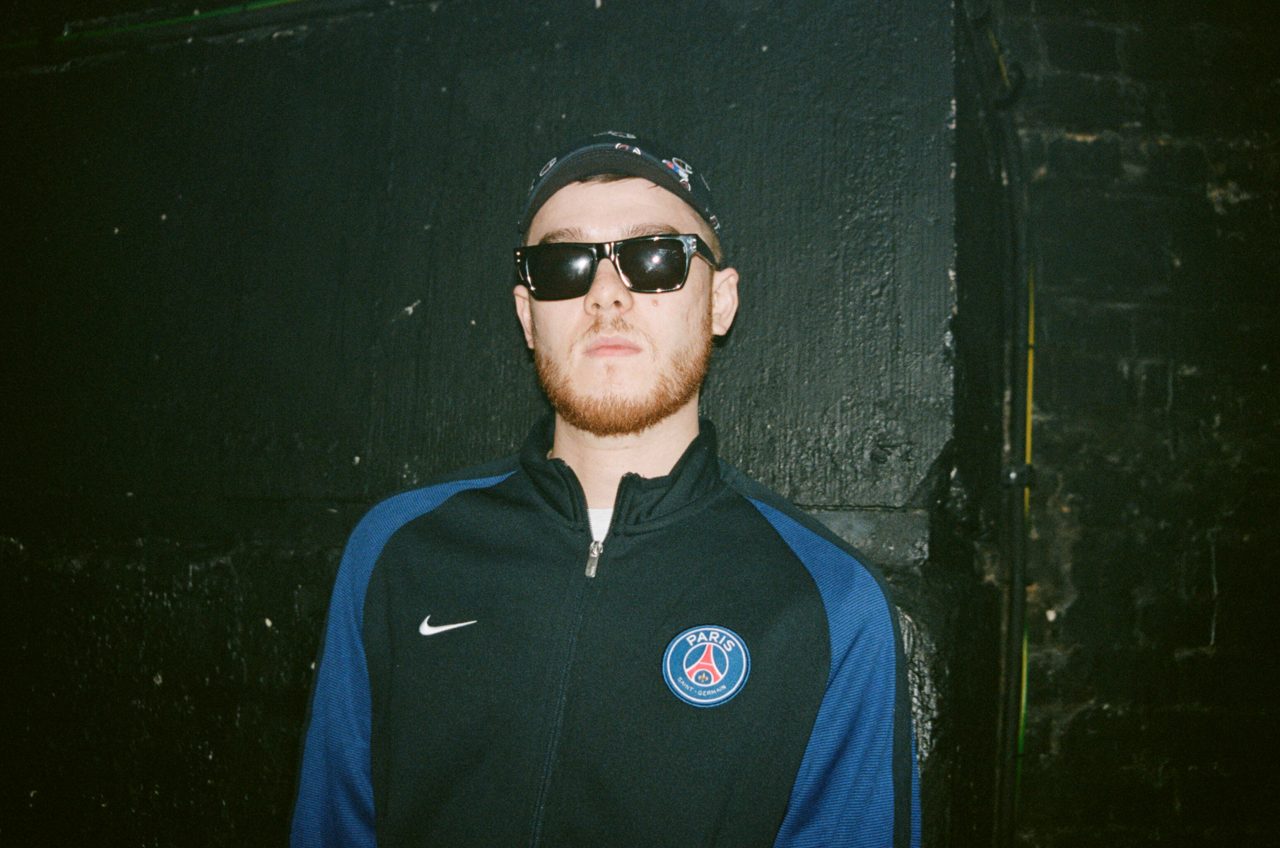 You've announced your next album, can you tell us more about it?
The Return… You know what it is, I was watching a Bruce Lee film and I thought I was Bruce Lee for a minute, but actually it is a return. We're returning from my last album, I'm returning this time with a new group of fantastic musicians: McKnasty on the drums and Pete Martin on the bass. That's the trio, The Return. We're all returning in some shape or form. McKnasty is returning from a little break out from the game, Pete Martin is returning on bass. McKnasty called him up and said 'listen, we have one more gig to do. It's not over yet'.
The Bruce Lee influence is evident in your videos too…
Definitely, lots of 70's kind of visuals. Aesthetically, I'm into Eastern visuals. If you look at the album cover you'll see it is done by a Chinese calligrapher, who is also Muslim artist. It's Arabic, but he's very much got a Far Eastern style. There's a lot of different influences there. The main thing is that it is very 'London'. It's a London thing. 
Not just South London?
No, no! Nasty's from East, Hackney, Pete's from Tottenham, Richard's from Ladbroke Grove, and me I'm from Peckham. So we have South, North, East and West – there ain't a part of London you ain't heard in this album!
Why release The Return on your own record label?
That's the time we are in right now, 2018. It's about self-sufficiency. You can do it yourself. That's the motive. If God gives you permission, then why not.
More on a logistic level, did you learn a lot from releasing Black Focus on Brownswood?
I've learnt alot from all the records I've done. I've released about 12 records.
Rhythm Section…
Right. Henry Wu records…and I was very much involved in a record label called 22a. I learnt the ins and outs of how to release a record already, and when I worked at Brownswood with Emilie Moxom and Gilles Peterson there, and Simon Gough, these are old school people in the industry, and I just watched how they moved. I thought 'you know what, I can do this'. I definitely have to give thanks to the people that have shown me the way in the last 15 years of the game. I would advise all young musicians, if you're hungry then just get out there, you can do it yourself.
Is that the advice you would give your younger self now? You're only 28 years old, what have you learn't up until this point?
I would say there is no speedy boarding.
There's no fast lane?
Well…
Actually you could get in it. I'd say you're in it…?
Nah… for me, this has been ten years up until this point. I've been grafting for 10 years solid. For me this isn't the fast lane, for me, I've been at the back of the queue. I've had to graft my way in. I would say that some people got given speedy boarding, and some other people they don't. I would say, nurture your craft. Don't worry about making money, that's going to come. If it's your destiny to become successful then it will happen regardless. Just focus on the craft. If you love what you do, people around, they will see that.
That's why you're feeling confident for this tour. It's in 5 cities…?
You've got London, Bristol, Cologne, Paris, Antwerp, Amsterdam and Manchester. I wanted to do a small tour this time round, because I've been out there grafting all over the UK. I love my Northern brothers, but it's too grey up there for me. I like Paris, Cologne, Amsterdam and Berlin, so I just want to focus on the shows I really wanted to do. Make it a small, concise tour this time.
Are you going to be playing a lot of new songs from The Return tonight?
Yes, most of the songs. When we play, we completely improvise with the base of the song.  On the night we don't know how it's going to sound. Spontaneous and loose in the structure, it allows us to express ourselves. We just let it roll out.
In a previous interview you've said that it's all about the art, the focus isn't on you, but now, it's primarily on you with your solo name…
For me it's more like a subconscious thing. It's like a movie. I see each album as a movie. In the album, I'm telling the story of lots of sorts of things. Obviously it's my name, but it is the story of many people.
…That you've come across in your journey.
Exactly, and there are a lot of people that have worked on the album.
Richard Samuels, who is my sound engineer, he mixed the album. He's a big part of it, and been on this journey with me for a long time – the last eight years. It's all about teamwork. Having a creative team around you, and moving up together.
I see why you brought your crew back to together (McKnasty and Martin).
That's it. I've also got Damo with me whose worked with me from the beginning, and hooked me up with different people, showed my work to people in the fashion and arts world. There's always great people around me.
Also making electronic music under your name Henry Wu, can you tell us more about where the name Kamaal Williams originated?
I like to keep things mysterious, but I will tell you one thing about the name. It's true, it is my name. Kamaal is my chosen Arabic name when I converted to Islam about 8 years ago now. God plays a big role in my life. I'm very much in love and inspired by the Arabic language, so I chose the name Kamaal. In jazz, and it's not necessarily linked, but when you look back to the 60's a lot of musicians in America converted to Islam. You'll see alot of people changed their name, and as a creative it just allows you to express yourself in a different way. Henry Wu is my ethnic background, and Kamaal is my spiritual background.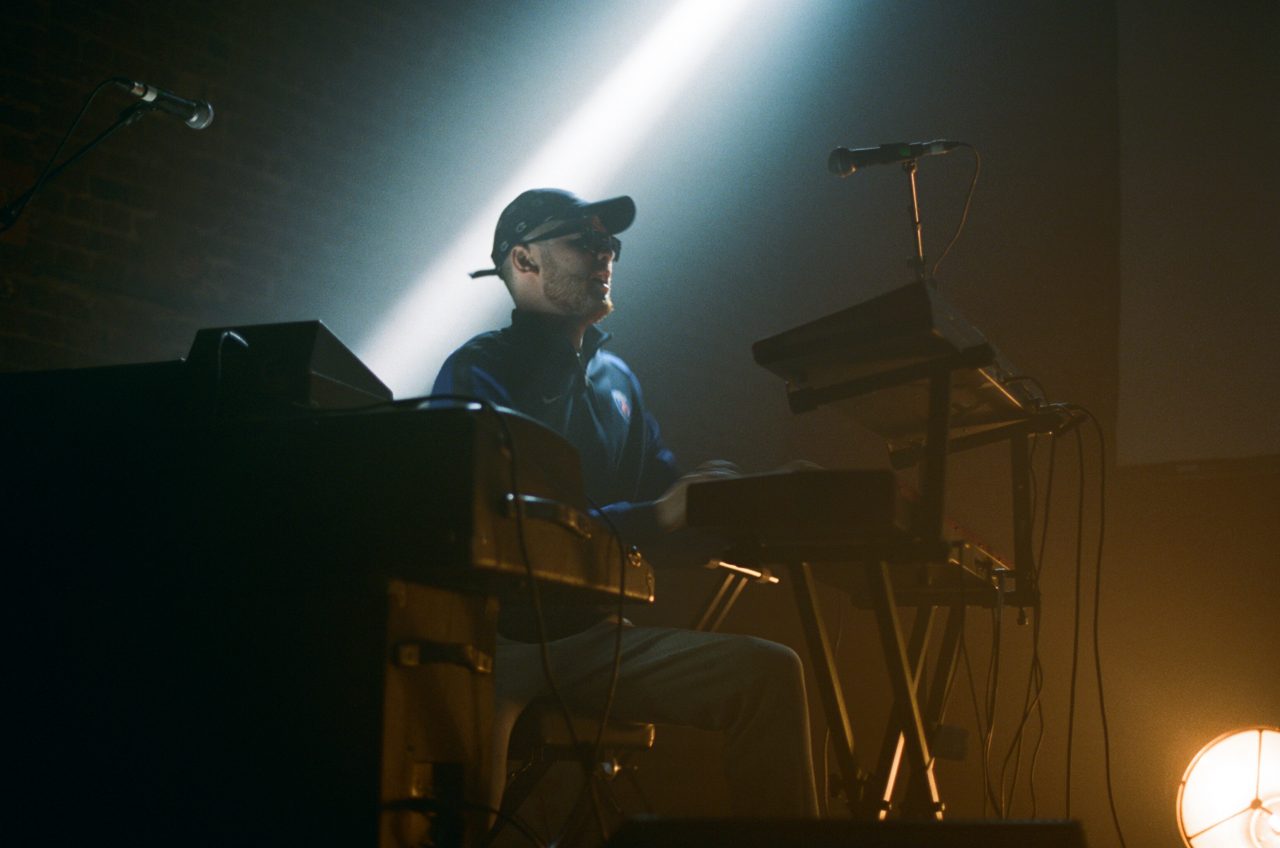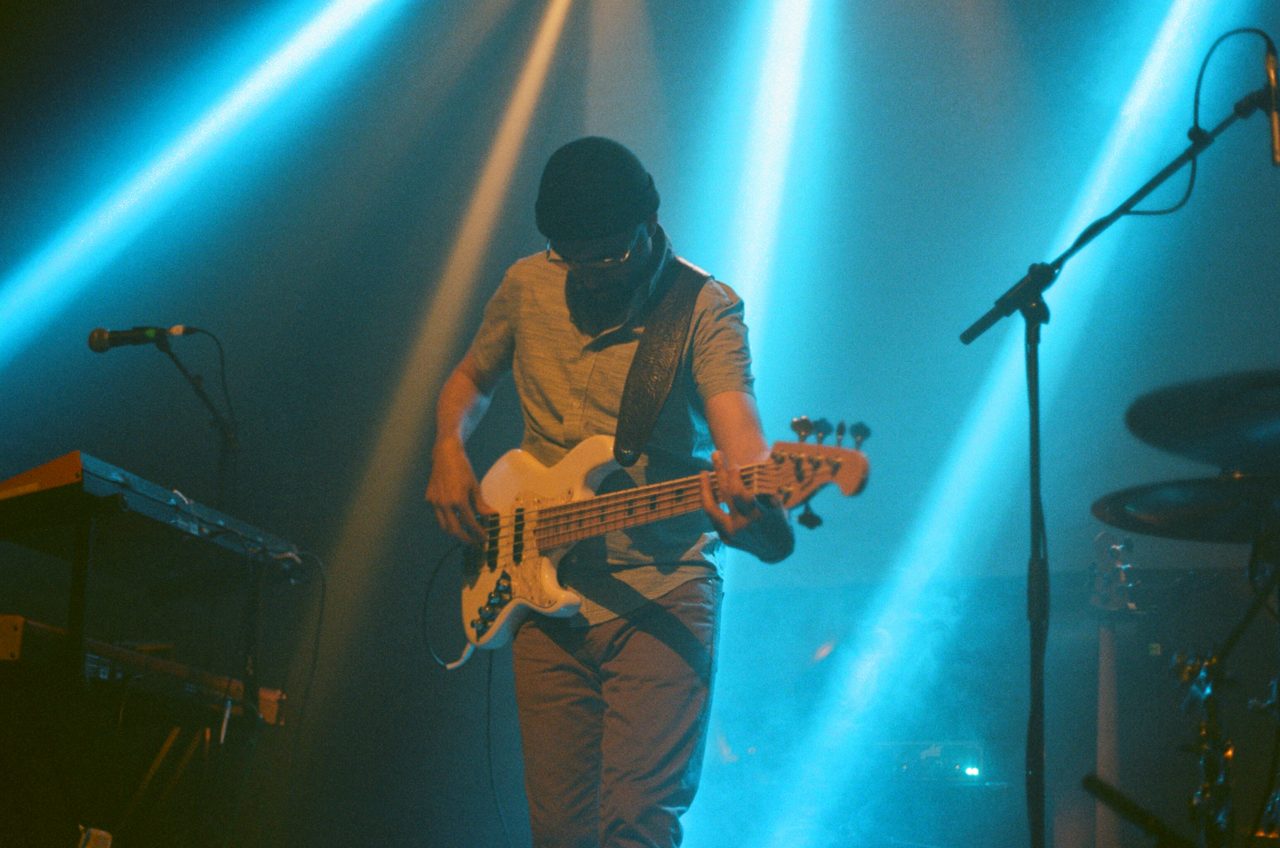 Kamaal Williams at the Village Underground 22nd March 2018
Photography: Vicky Grout
Interview: Monique Kawecki
Pre-order Kamaal Williams'  The Return here