BEN CLEMENT
A Perfect Pace for this Melbourne-based Photographer, Director and Good Sport Publisher
Photographer and director Ben Clement is one to watch. As founder and director of Good Sport, a magazine 'out of left field', Ben's constantly building authentic bridges between sports and community through print, online and his Melbourne-based run crew AM:PM.RC.
He's changing existing perceptions within sports, uniting a global community of runners in his print and photography projects. People, and the community, are always at the core of Ben's work.
Now also a qualified yoga teacher, Ben recently evolved his practise for total well-being, entwining his entire holistic and artistic philosophies together to create a new rhythm. At 34 years of age, he's communicating his gathered knowledge and channeling it through everything he does. Ben's photography and production, global travel and print projects, ensure he's always going with the flow. Like water, constantly moving.
One of the key members of the Champ team, Ben has shot key projects such as Nike Black Night Run, our Shawn Stussy cover and most recently the On Running Mountain Hut experience in the Swiss Alps.
Moving to Naarm/Melbourne, Australia from his hometown of Turanga-nui-a-kiwa (Gisborne, New Zealand), this is Ben's current base. Living previously in Amsterdam and traveling the globe with projects for multiple sports and outdoor brands such as Nike, Adidas, On Running and Ciele Athletics, he's growing the AM:PM:RC with more members and exclusive product collaborations – Oakley in Milan tapped the run crew to design and produce custom sunglasses especially for running, exclusively for the team.
Living an actively engaged lifestyle is part of Ben's creative process, and he's sharing this key lesson to everyone he meets. We spoke to Ben ahead of a busy 2022 year for the creative autodidact, finding out more about how he trains his mind and body to keep his cadence at the perfect speed.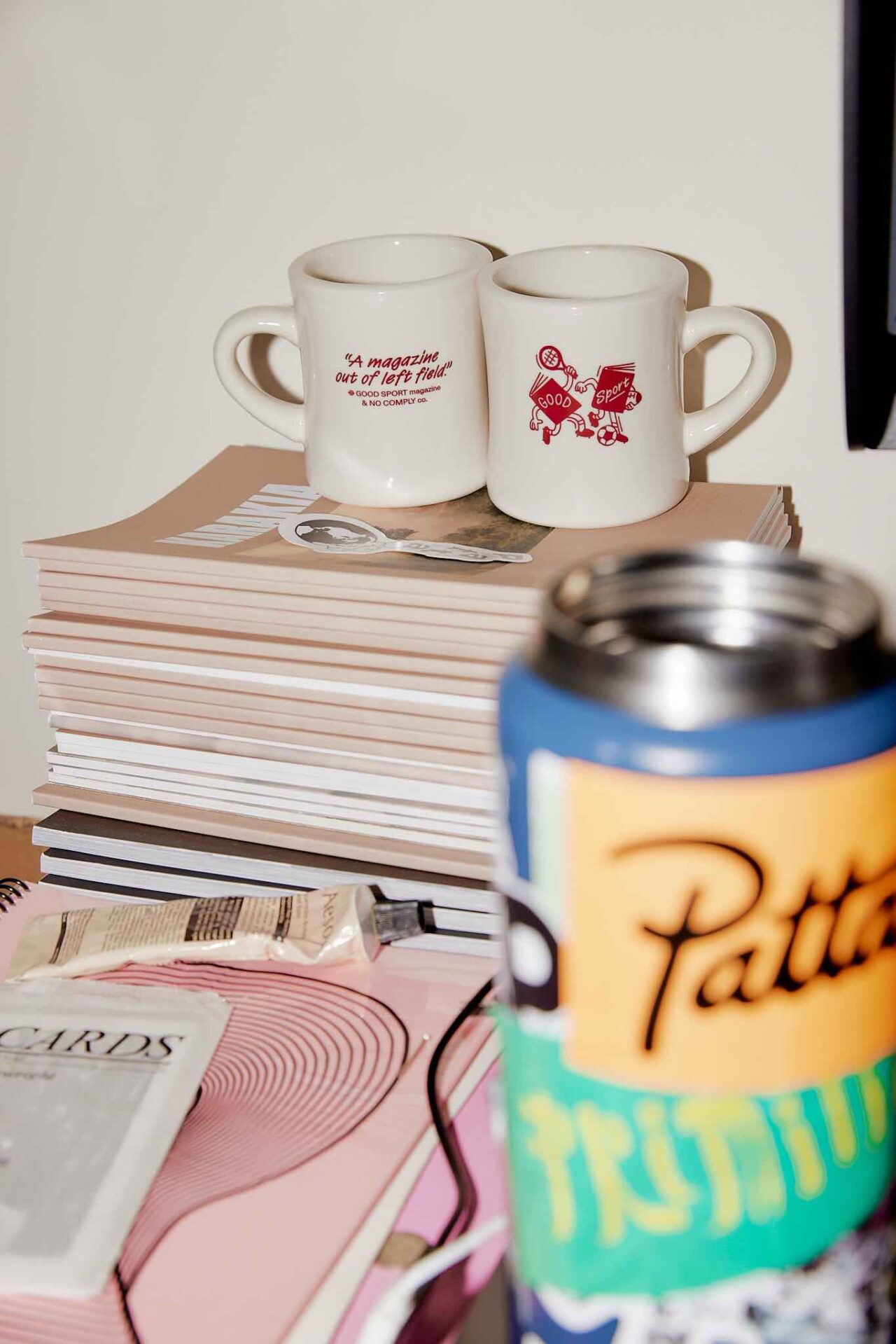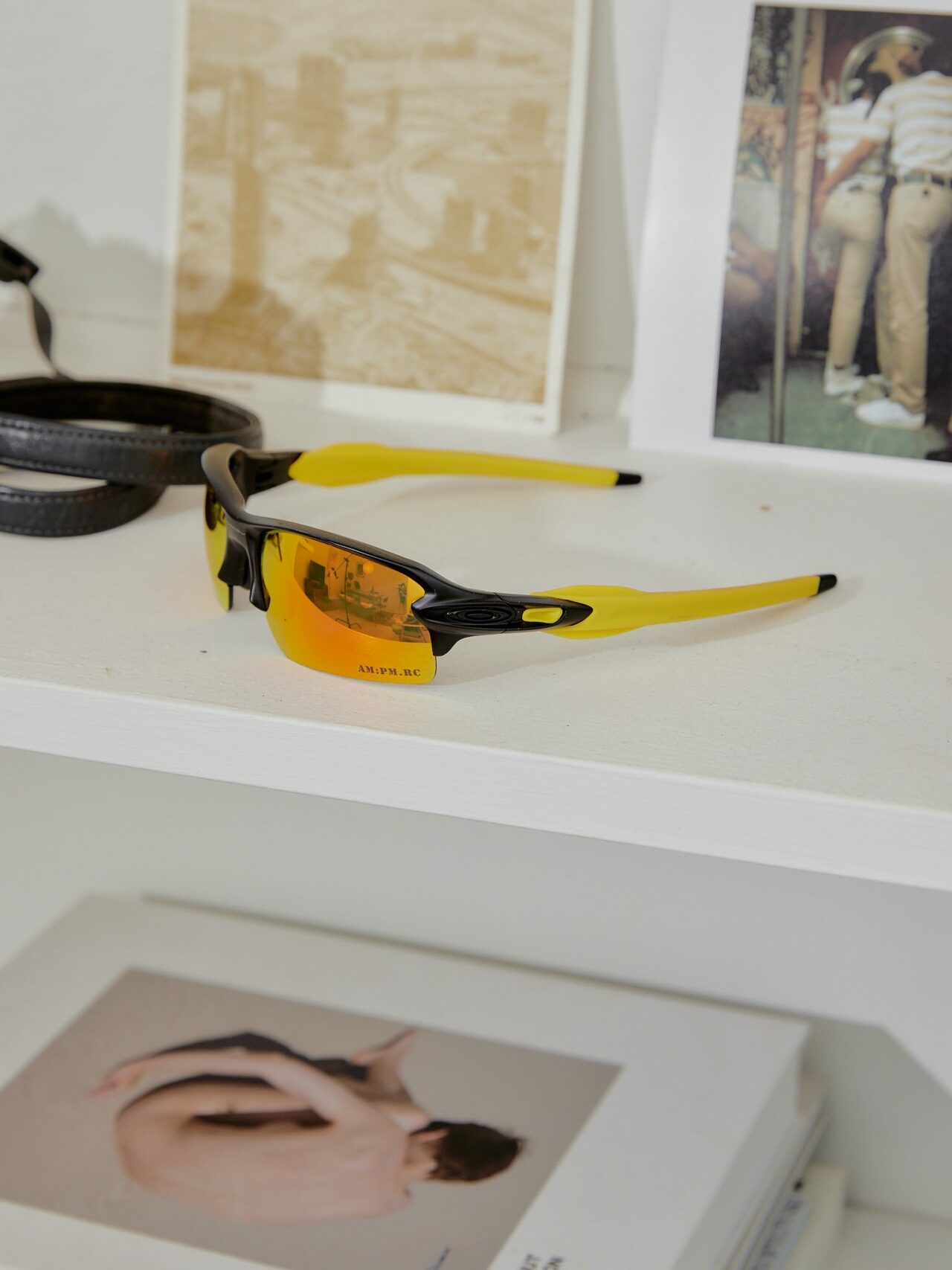 Tell us about your upbringing, did your environment inform alot of what you do today?
I grew up in a small village in an isolated part of Aotearoa (New Zealand) our family lived in a small farmhouse on an estate that my dad worked at growing these amazing gardens, vegetables and orchards. Our school was through the paddock and across the road and you knew most people in the village with its one shop and one post-office. My parents were what I would call post-hippy, we lived simply and grew most if not all our vegetables, more so out of affordability and because my parents knew how to do it. I spent most of my time outside in bare feet and a wild imagination, making huts, creating characters and exploring. And when I wasn't outside I would draw, paint, and craft things. At an early age as we neared the millennium I became obsessed with Basketball and then skateboarding. How we found out about these things pre-internet in such an isolated place stills blows my mind. But I remember either watching highlights of NBA games on TV or hunting down a magazine somewhere. Or renting a skate VHS from the local skate shop. Surrounded by this was music. Naturally both Basketball and skating are synonymous with hip-hop or punk. And I found myself gravitating to both. Punk engrossed me more and it was at the time I had started borrowing my mums camera. I remember trying to get some shots of my friends doing kick flips down some stairs and missing every frame but loving it. After going on a road-trip to Wellington City to a punk festival, I got some film developed an remember seeing some images that captured the energy and emotion of where I was. It was then, that I thought, Ok wow, there is something quite amazing in what a picture can do.
It's interesting to look back on as the two things that pull me are this idea of simplicity, imagination, curiosity and DIY next to high energy, deep sub-cultures, contemporary art and this excitement to lap up these things that felt so far away still inform exactly how I think about work and create work. There's a yin and a yang to it.
What does a day to day in the life of BC look like?
Currently I'm into what I call a slow-soft morning. The mornings are a precious time for me to learn (reading, listening or writing) to sit quietly, take time and not rush. I like to be up early before everything feels to 'On'. From there I'm usually at my studio in Collingwood Yards and will interweave between projects relating to my photographic practice, film directing or with Good Sport or with AM:PM.RC. I like to protect my time and set boundaries so there is a clear amount of space to rest or not feel overwhelmed by the commercial side of work. Running weaves itself into either a morning or evening. And then spending a good amount of time in the kitchen cooking.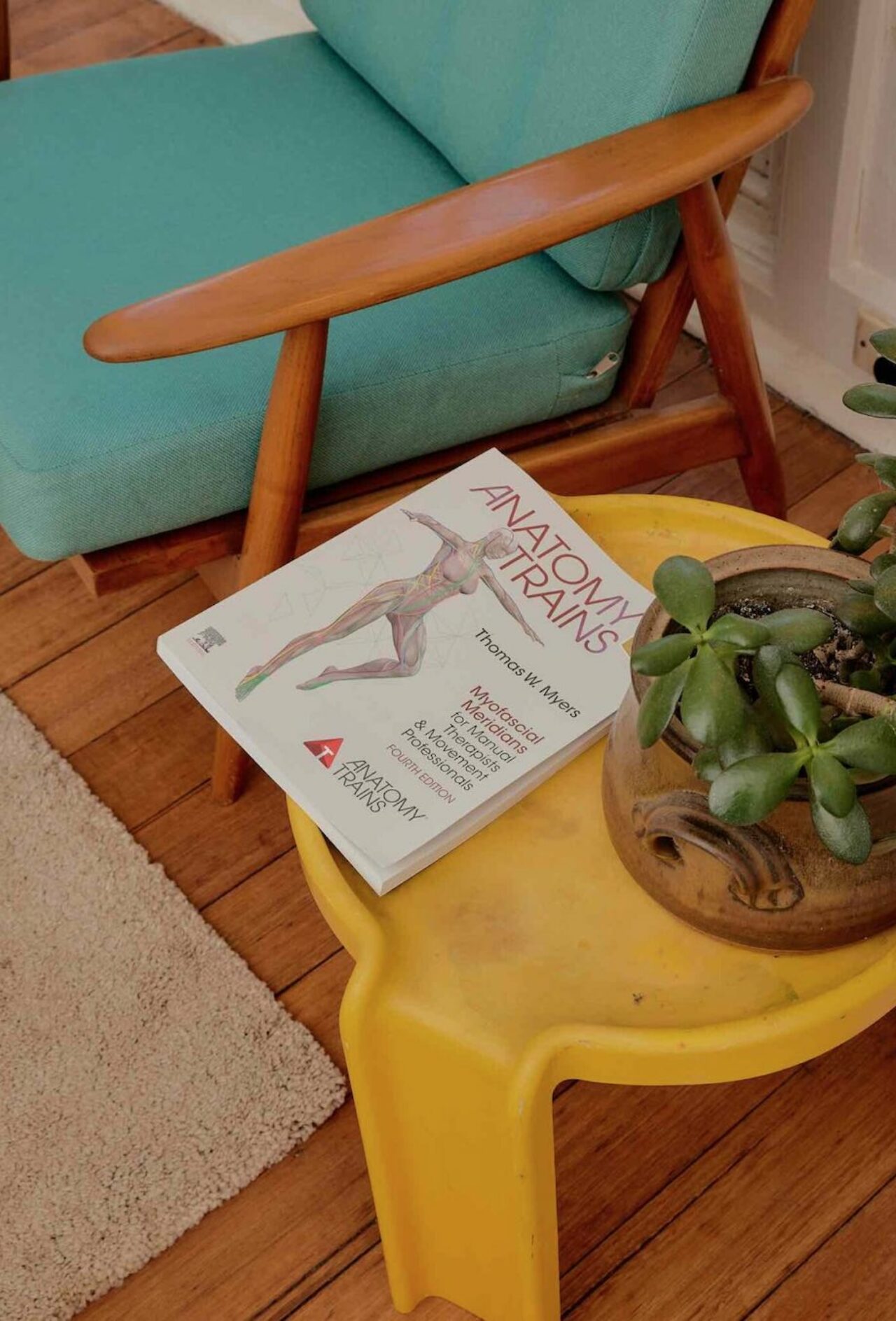 As founder, editor and publisher of Good Sport magazine, what is your goal for the magazine? How did you begin it?
The goals are shifting which is exciting. We've recently released Issue 05 and the magazine started in 2015, so there has been a lot of time to think about the goals. Right now we're interested in applying the right medium to our ideas and what a studio looks and feels like. Perhaps not using print as the main medium anymore, and only if it makes sense to. The magazine was born essentially out of curiosity and observation.
Did you study anything in line with the work you do now?
I took the path of self-initiated or self-guided study. In recent years I've been diving into a lot of study (not through a university) around physical therapy, anatomy, yoga and neuroscience. As well as building upon my practice as an artist through talks, lectures and books.
I left school when I was 17 and moved to another city purely because it had a good music scene I could take pictures at. I thought I should study something as it made sense too, so I did this strange business diploma that was centered around the travel and tourism industry. I honestly don't recall much from it at all.
As a self-taught, creative autodidact, has that provided a different type of motivation for you?
100%.
On one side I feel it allows me to be really open with what I apply myself to or try and learn, as I believe everything talks to and informs each thing. So the motivation is in merging ideas and learnings, testing and experimenting as form of creative growth. On the other side, being freelance/self-employed there is a different kind of motivation to maintain a job for a lack of a better description.
Good Sport has evolved so much from just a running magazine to an all-round wellness informer. Does this follow your own interests?
I feel collectively as a magazine our interests are steeped in curiousness and our interests are usually born out of questions. Questions like, I wonder what that is like, or can we try this, or I've never seen or heard of that so let's look into it. And yes it does serve our own interests but a lot of what is in or builds the voice of the magazine is other peoples perspectives and experiences. Which then can inform our interests further.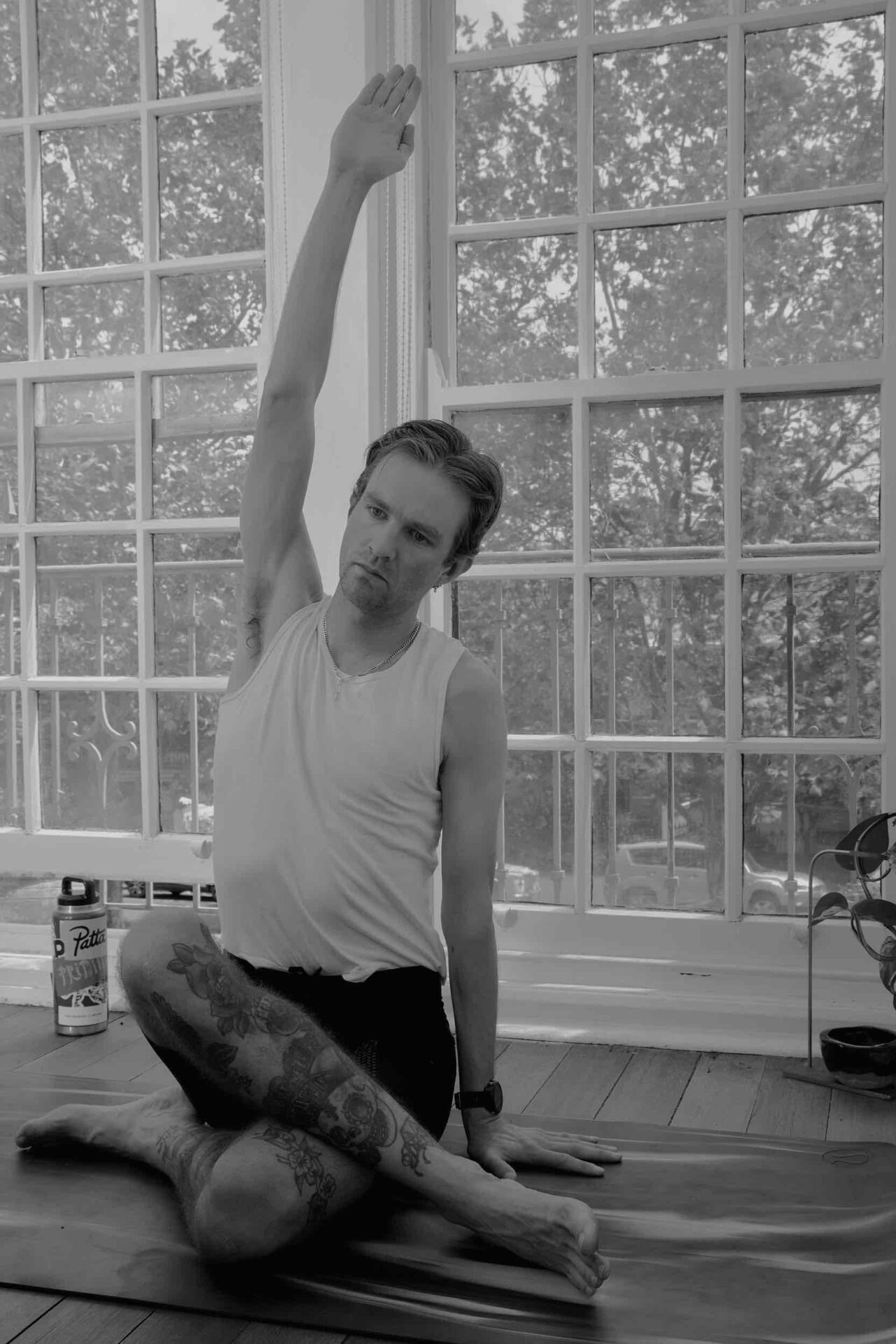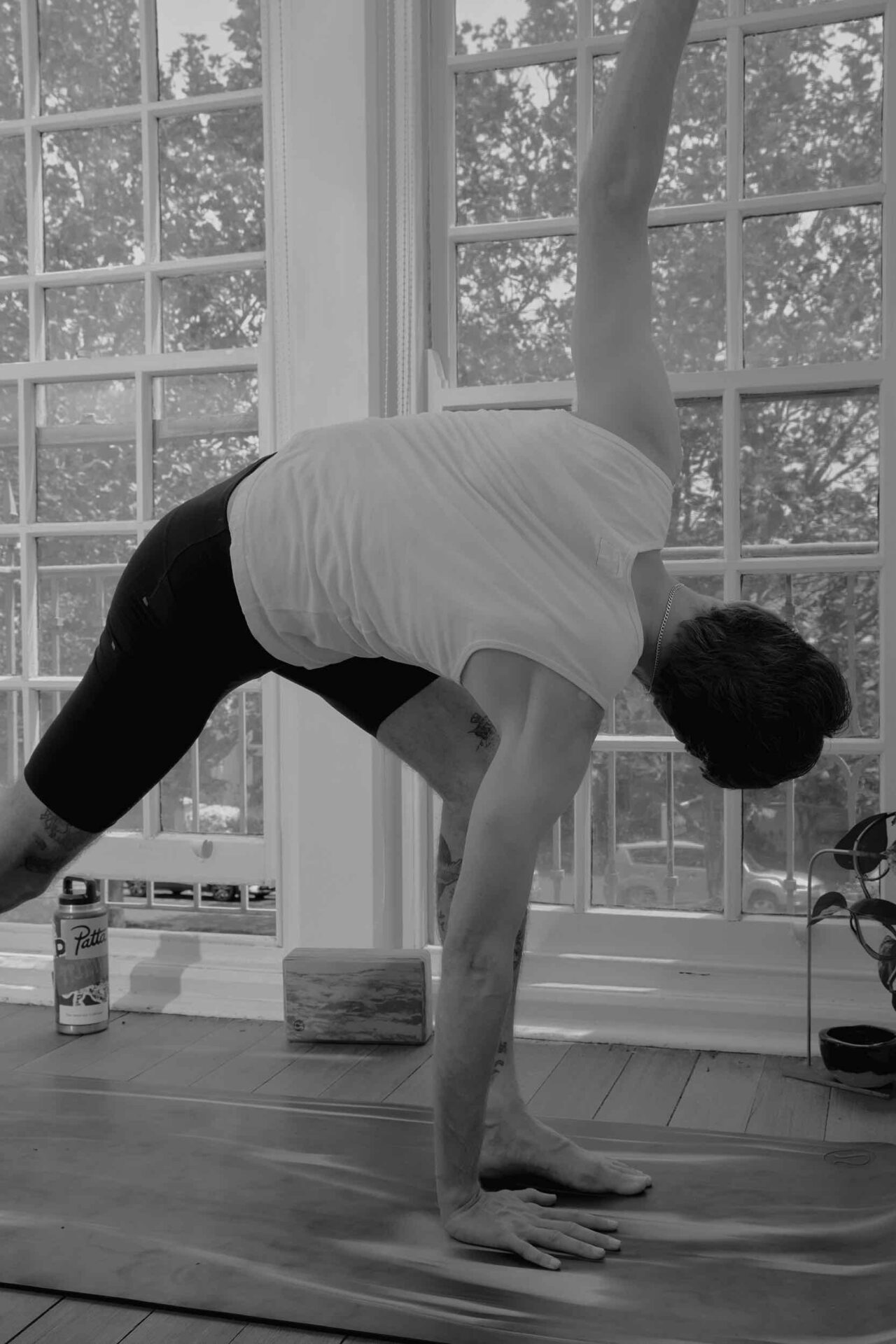 It is such an international publication, how do you find and work with your global collaborators when you are based in Melbourne?
From the outset working internationally has always been at the forefront. I've been really fortunate to have met and connected with some amazing friends and collaborators around the world so it makes sense to work with these friends and artists when you can. We also want to work with the most interesting minds and ideas we can find, so if that means we are here in a place like Melbourne it should never restrict us from working with people in Paris, Berlin, London or New York for example. If the idea is good, it can happen.
Do you have any advice for those looking to create their own communications channel for their ideas?
Spend time critically analysing the work, question it, get feedback from people that aren't super close to you. Do research into other versions or styles of your idea from other people. I think just investigate all areas before releasing something. This doesn't have to take a lot of time. You can come up with a few questions or markers for your work before sharing it.
Community is evident for Good Sport, but how do you navigate working with brands to run the magazine?
For us, the most important thing is maintaining integrity. If a brand wants to work with us, or us with a brand, and we can maintain integrity of the idea throughout the whole process then we are keen to work with brands. If we don't feel like we can meet that, or the idea cannot be fulfilled in a way that is exciting, fun or without unhealthy compromise then we would rather do the idea or project on our own and with friends. As we morph into a studio practice we are coming up with new ways on how we navigate working with brands.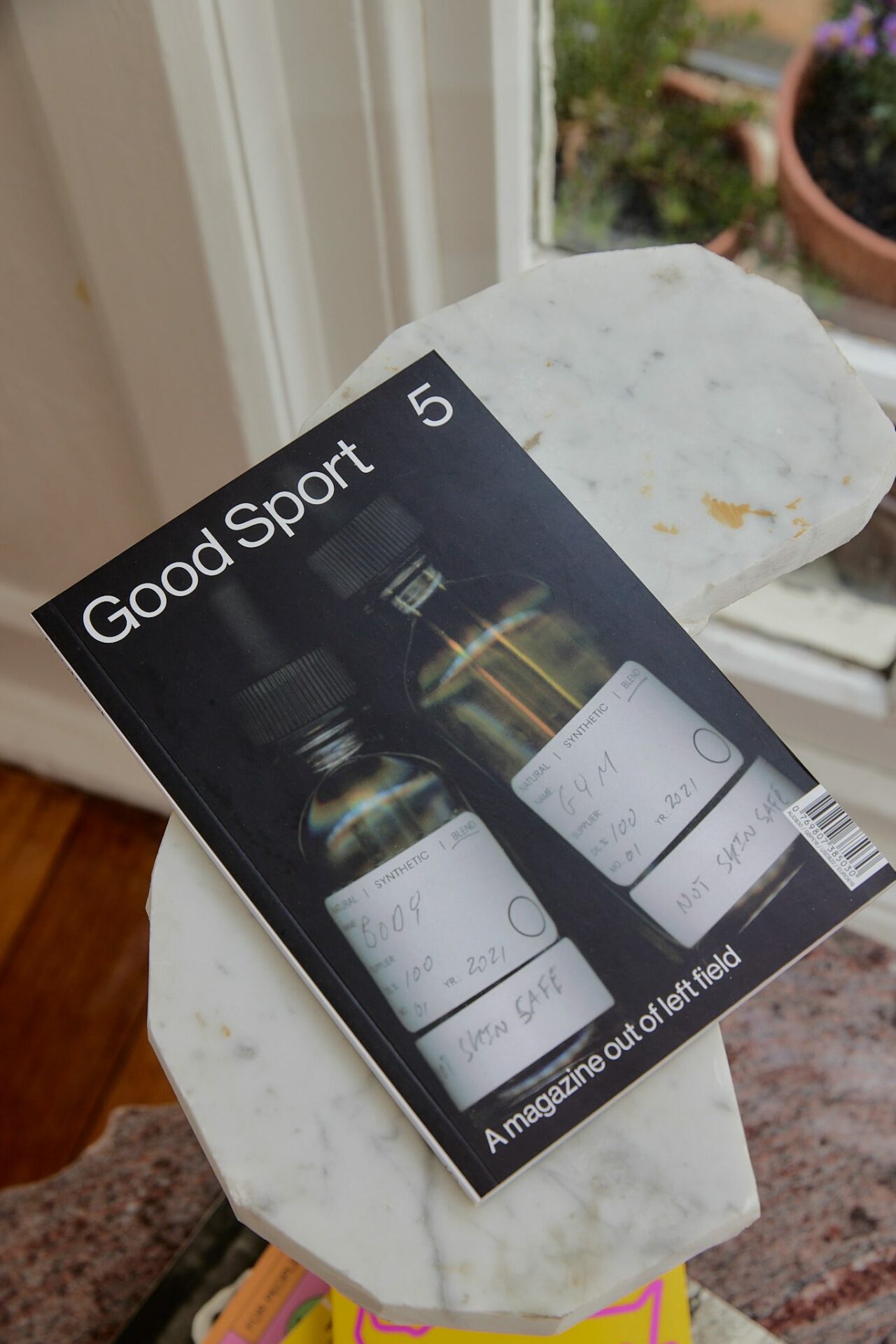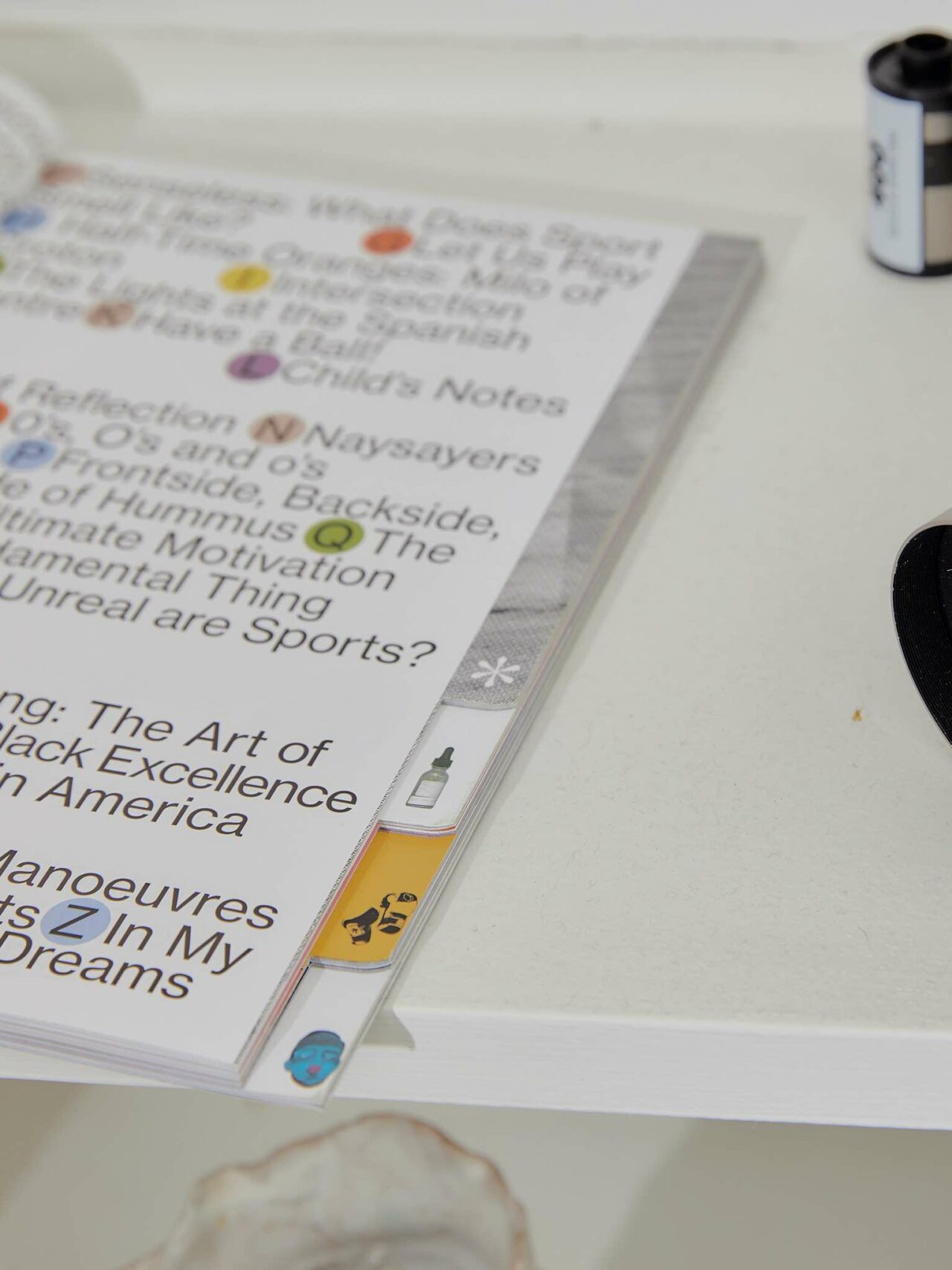 Do you advise others to create a print publication, or share their ideas digitally?
We were having this discussion during a panel talk we did recently. Both print and digital take up resources. There are environmental impacts of hosting websites and storing data as there is with printing and shipping magazines. As well as peoples time, attention and capacity to engage with and absorb your ideas. So I believe it goes back to my answer in the previous question about applying critical analysis to your work to decide 1; if it should be shared/ready to be shared and 2; what is the best medium for it.
You previously lived in Amsterdam, what is it about Melbourne that keeps you there?
Oh I miss Amsterdam so much and cannot wait to return. The goal was to somewhat leave Amsterdam and return throughout the year for work. All of this upended by the pandemic. The close friends I have here in Melbourne keep me grounded here. Plus the access to nature and space is simply amazing. Creatively I struggle here, not so much in being stuck with ideas and projects to follow. But the resources, funding and understandings. It feels quite reserved and conservative here. People are shy and wait for a friend to tell them it is ok to join in on something.
You founded the Melbourne-based run club AM:PM.RC, can you tell us when and how this began?
The crew founded in 2014, I think the most exciting this is the 'now' of the crew. It's evolved so much over the years and the people involved all make up its voice and identity. There's a lot of autonomy and agency with the tight core of the crew and so much personal growth within individuals. We've been able to collectively work on some amazing projects as of recent all while training for further and faster running goals. We're still very connected to our outer-national crews within the Bridge The Gap community and other running crews.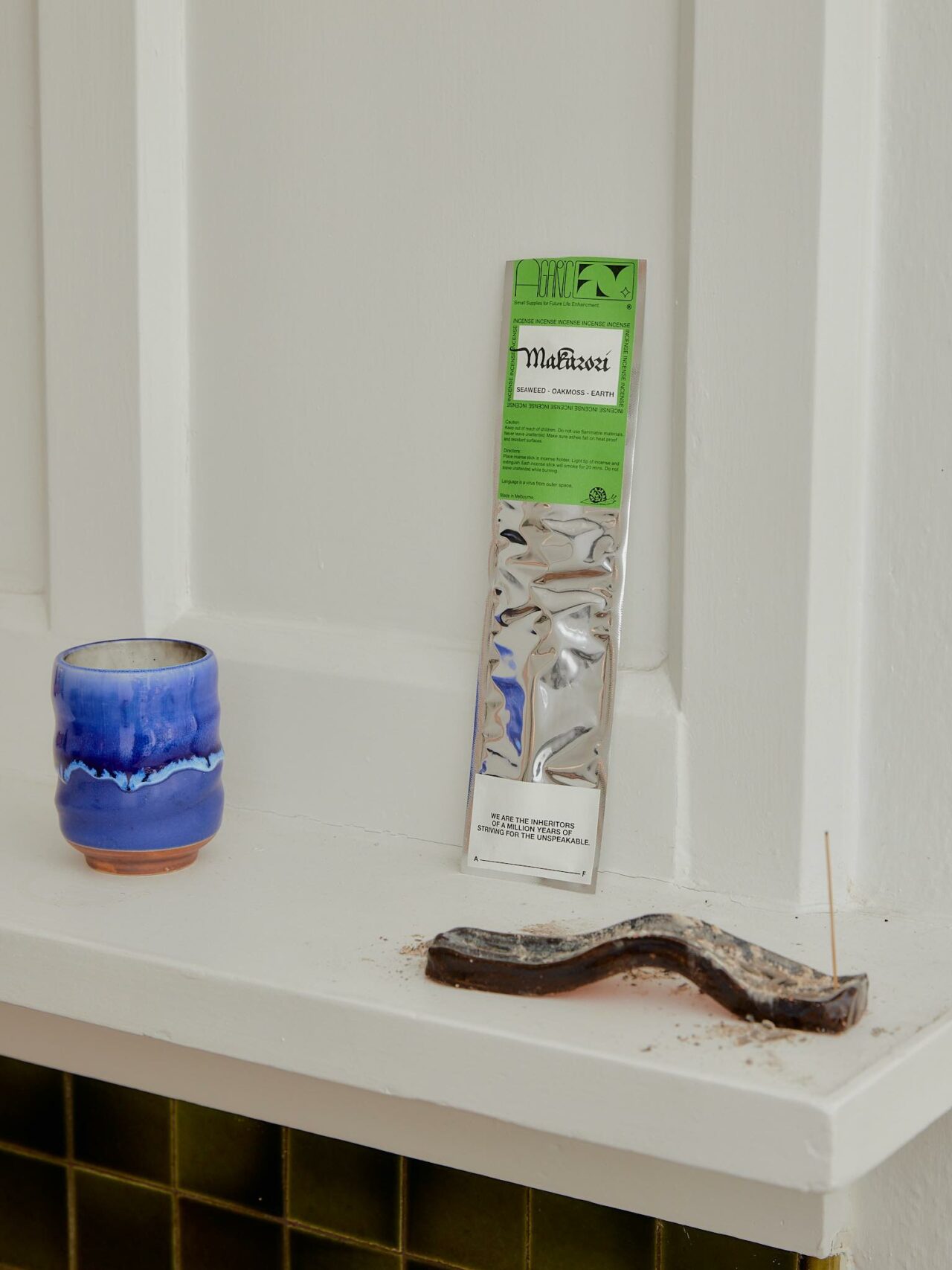 Please tell us about the recent AM:PM.RC sunglasses project. 
The Oakley team in Milan contacted us about creating some custom frames for the crew. It was something we were all really thankful for. We're still yet to create a visual campaign for this as everything happened during our lockdowns so we're excited to find some time to build on this further.
If we were to visit Melbourne, what places would you recommend are a must-see?
• The Yarra Trails either for running or walking. The Yarra river flows through the city and you can find yourself in lush nature all within 1-2km of the CBD.
• Power Living Yoga is my go to studio in Fitzroy, it's honest, and has some brilliant teachers.
• Visit the team at Urahara store for the best Japanese and American denim and ethical clothing/apparel
• Handsom store for elevated staples.
• Patricia coffee is and has always been #1 for coffee and great people.
• Come and visit the galleries, bars and spaces at Collingwood Yards where my studio is too!
Can anyone come join and run with AM:PM.RC?
Yes! We have our main social link-up on the first Tuesday of every month. Most of the time people join the crew through friends, or friends of friends. We don't have goals to be big in numbers but rather deep in connection.
What are your goals and plans for the next 2 years?
For the most part is to be healthy, deeply curious, to be aware of the wider world and learn from as many people as I can.
Photographically my goal is to make my work more complicated. This may take some new learning in terms of colour theory, lighting and scale – I'm excited to see what can be uncovered. I'll continue to explore film directing, collaborating with teams on films is such an exciting way to bring ideas to life.
As Good Sport morphs into a studio practice we'll surely uncover new goals along the way… To be honest, there are so many goals, some of them intertwine and some of them change over time. Right now I feel excited to explore and see where they take me.
∆