ARCA
The Artist & Producer's Philosophy Of "First Thought, Best Thought"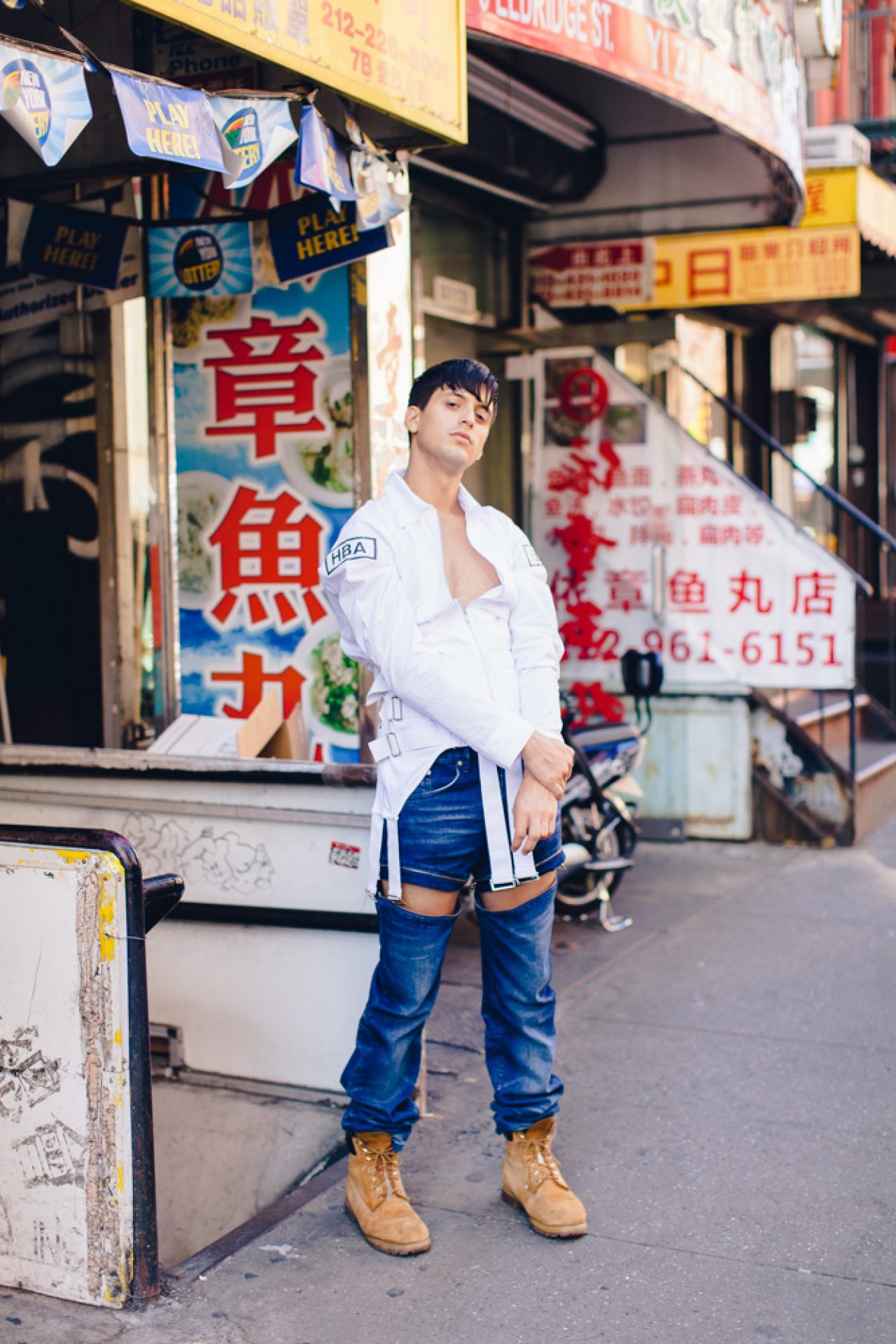 Currently based mostly in the multicultural and energetic area of Dalston, the now 27-year old artist Arca is making waves worldwide. Alejandro Ghersi, originally from Venezuela, lives in London where he creates his own individual sound of electronic based music. His style is twisted, unpredictable and ultimately conceptual. His performances are the same, intensely conceptual and dramatic, both in movement and original outfit design.
In 2015, Arca releases his debut album Xen, on Mute Records. Xen is a character whom Arca would often escape to as a child, an alter-ego of types. Through visuals, Arca's long-term collaboration with visual artist Jesse Kanda, has seen Xen come to life. Their long-term work together has seen Kanda create all of Arca's visuals, music videos and a recent collaboration on an audiovisual performance at the MoMA in New York.
Also working as a producer, engineer and DJ, Arca began making waves in 2012 with his Baron Libre, Stretch 1 and Stretch 2 EPs. This lead to his work on FKA Twigs' EP2 and her latest LP, but things really started to get interesting when he worked as a production consultant on Kanye West's Yeezus and more recently co-produced Björk's latest album.
Working spontaneously, Arca follows the philosophy of 'first thought, best thought', and mentions, "I try to set the conditions for me to write a song that flows out. I tried not to judge myself during the process."