THE GREAT HACK
Digital Platforms Were Intended To Connect Us, Their Content and Data (Collection) Is Now Used To Manipulate
Every moment of every day we give away our digital data as we turn on our mobile phones and tap away at our laptops. Unassumingly, naively or ignorantly, whatever the case data is collected and used for profit (think targeted advertising). 
The Great Hack – a dramatic, yet telling, title – presents the accumulation of events which have brought us Trump, Brexit and the undeniable (mis)use of big data. Really, subconsciously, we're all in denial, or oblivious, to the potential of dangerous misuse of our data and digital use as we continue to click 'accept' on location services, credit card swipes, likes, and another key one 'free wifi' (hint: not free at all). However it's not potential misuse anymore, it's being mined into a trillion-dollar industry.
"Our personal data is our there being used in ways we don't understand" investigative journalist Carole Cadwalladr explains to the film directors whilst in her home, and later reiterates her message during her speech to EU Parliament in Brussels, "You've got to look higher, and really see the bigger issue here, and the bigger picture and the bigger risk to us all".
Where power is desired and wants to be obtained, money can be made. Ethics go out the window, and it's not surprising then that data is now also being used to influence citizens' voting choices. Cue in the lead subject of the film, company Cambridge Analytica.
Cambridge Analytica, citing themselves as a "behaviour change agency" in a digital presentation, as a company providing a remarkable service offering psychological data and analytics, content creation (psychographics), curated strategy and more. They are the first of many company's of this sort perhaps, but have specifically focussed on political elections.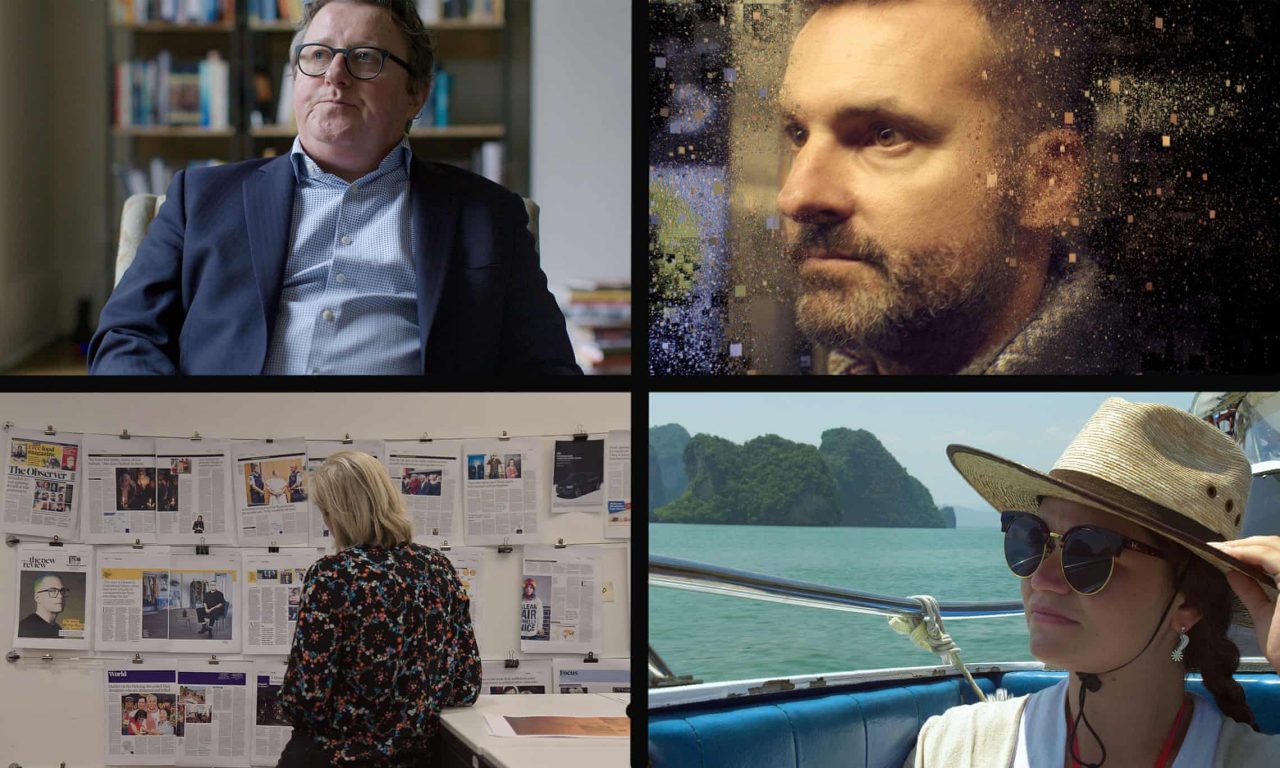 The documentary's directors, husband-and-wife duo Jehane Noujaim and Karim Amer, brought The Square to audiences in 2013, which highlighted the revolution in Egypt and ongoing political struggle from 2011-2013 impacting current times (Academy Award-nominated, it was also released by Netflix). For The Great Hack they explained to The Guardian, "We started out looking at the Sony hack [the cyberattack on emails at Sony Pictures in 2014], but soon felt that the hack that was most interesting was not the physical hack but the brain one: the manipulation that was happening to our minds." The project then shifted and found its focus on the US election and its multiple dark secrets. The amount and depth is astounding, hard to fathom but once explained completely possible. 
The storyline unexpectedly follows the story of ex-Cambridge Analytica employee Brittany Kaiser (former director of business development) instead of Christopher Wylie, also a former employee (data scientist) who was the 'first' Cambridge Analytica whistleblower. For one year, Wylie worked together with The Observer (and The Guardian) investigative journalist Carole Cadwalladr on gathering and protecting evidence for the publisher's breaking story on the corrupt company was linked with the Brexit campaign to leave the European Union. 28-year-old Wylie cited Cambridge Analytica as a "full service propaganda machine".
The power of journalism, and journalists such as Carole Cadwalladr. Cadwalladr first broke the story on Cambridge Analytica in March 2018 and the house of cards began to fall. Until now, the media have greatly focussed on Wylie's evidence and activism, but The Great Hack shows an absurd, then compassionately relatable focus on 31-year old Kaiser. Interviewed 'Somewhere in Thailand' after the news broke, the documentary proves that real life is stranger than fiction and there is nothing predictable about this story. She states "Last year data surprassed oil in its value. Data is the most valuable asset on earth". Kaiser's role was instrumental in the company, working side-by-side with Nix, leading new business pitches.
In the film, CFO of Cambridge Analytica group, Julian Wheatland, highlights that from the where the company began working simply with data, company CEO Alexander Nix shifted their focus primarily on a "strong elections business". Wheatland explains they worked on the Obama campaign "to provide a service to Republican politics in the US" with Cruz himself crediting "psychological data and analytics" for his success, then moving on to Trump's campaign.
A presentation by Cambridge Analytica CEO Alexander Nix is included in the film, where he explains all about "the worlds leading data-driven company"."When Cambridge Analytica joined the Trump campaign we were an attractive proposition. We had just spent 14 months working on the Ted Cruz campaign and collected a huge amount of voter data and research which we were able to hand over to the Trump team. By having hundreds and hundreds of thousands of Americans undertake this survey, we were able to form a model where we have somewhere close to 4-5 thousand data points that we can use to predict the personality of every adult in the United States. Because it's personality that drives behaviour, and behaviour that obviously influences how people vote." That survey was a 'Personality Test' which went viral on Facebook, generating and collecting the data. It's then we see Facebook's role in all of this, their complete ignorance and irresponsibility. Nix continued in his presentation, "We can then start to target people with digital video content."
Cambridge Analytica harvested the data of tens of millions of Facebook users. "The sole worth of Google and Facebook is the fact that they own and posses and hold and use the personal date of people all around the world" Kaiser emphasised during her interrogation by British MPs (British Parliament's Digital, Culture, Media and Sport (DCMS) committee).
For a while the working class of the UK and America were 'blamed' for the voting outcomes of the recent election (Trump) and referendum (Brexit), disillusioned with politicians and politics. Now we know a crucial factor was at play, a data-focussed digital company specialised in the targeted manipulation of citizens in key voting areas. Their work didn't just impact the UK (they worked with UKIP) and USA, they also worked on election campaigns in Trinidad, Thailand, India, Antigua, Nigeria. Steve Bannon, Trump's Head Strategist at the time, was a Cambridge Analytica founder and early investor.
Their key offering of data and psychographics use cannot be denied or underestimated. In the film, Carole Cadwalladr simplifies it: "its PSYOPs. PSYOPs is psychological operations. And it's a term that the military uses to describe what you do in warfare which isn't warfare."
The Great Hack presents that Cambridge Analytica infact stems from SCL, their parent company which started out as a military contractor – SCL defence – a training the British Army, US Special Forces, NATO, the CIA and the Pentagon by using research to influence behaviour of hostile audiences. Cadwalladar states that the real game-changer was when "they started to using information warfare in elections." If anyone has watched Wylie's 4-hour question-and-answer before British MPS you'll know a lot of the details and tactics of Cambridge Analytica's business model and execution. Kaiser's statement in front of British MPs was hard-hitting: "Their targeting tool used to be 'export-controlled' the British government, so that would mean that the methodology was considered a weapon. Weapons-grade communications tactics". 
It's easy to put the dots together now that a lot more facts have come to surface – Cambridge Analytica, Trump, Nigel Farage, Facebook, Wikileaks and Russia (Yes, Russia) all in bed together? How did we get here? The Great Hack presents the facts available, and its more transparent than any Mueller-investigation.  
Both Wylie and Kaiser's cooperation to expose their former employer's corrupt tactics is certainly needed, and applauded by some, but it does bring to the question of general morals and ethics. How could Wylie help to set up such a company (he proposed to speak to Cambridge professors, where their Facebook data connection was first made) and both were at the growing company when it worked on the Trump and Leave EU campaigns which had obvious ethically-wrong approaches (as explained by Nix on hidden camera captured by Ch4 in the film). Startling footage of Cambridge Analytica CEO admitting (on hidden camera) that he has met Trump "many times" and that they (Cambridge Analytica) "ran all the digital campaign, television campaign" and that their "data informed all the strategy".
Kaiser admits to meeting Assange and "paying him in bitcoin", and she admits to going to Russia. That part is vague and we're yet to know more. If the dots don't start to come together now, they will soon.
We've been in a 'digital war' for a number of years now, and The Great Hack strings together the series of events to clarify the timeline. Manipulating the human conscience and taking advantage of our reliance on, and obsessive use of, digital tools. We've seen in The Cleaners documentary (also featured on Champ, here) highlighting the rapid pace of social media growth and how tech companies excelling this growth are monetising on it. The Cleaners highlighted that Facebook's feed is based upon content moderated by outsourced companies with individuals in non-English-speaking companies such as Manila who, through their geographical locations, have limited knowledge of current world issues or complex creative content seeking to manipulate for their intended goals.
Governments and societal laws are left in the stone-age, they haven't yet had to deal with digital weaponry such as this. They slowly react in their own pace 'dial-up' as tech and digital works at its own 5G speed: faster and faster. Through their own admission, British Parliament's Digital, Culture, Media and Sport (DCMS) committee stated after their 18-month investigation (interviewing Wylie, Nix and Kaiser) that they 'found that British election laws were not fit for purpose and were vulnerable to interference by hostile foreign actors' (as reported by Mattha Busby of The Guardian).
Like with anything, continue to do your own research and gather information from various sources, even film-makers have their own perspective and limitations to information. As humans we all have different viewpoints – which is a positive – but it's how we communicate that with others for a greater understanding which is of importance. The Great Hack presents the ever-growing polarisation of individuals through the output of tech platforms such as Facebook, Twitter and Google. MP Damian Collins, chair of the DCMS committee reinstates: "Where we can see lies being spread, particularly in election periods, we should have the ability to say to the tech companies: we want you to act against that content," Collins told the BBC Radio 4's Today programme. "Its not an opinion, it's a clear lie. It's being spread maliciously and you should stop it."
To retain control and power is the goal. Tech giants are held completely unaccountable for their non-accountability to ensure hate speech is not distributed. Fear by distribution to divide and conquer. 
∆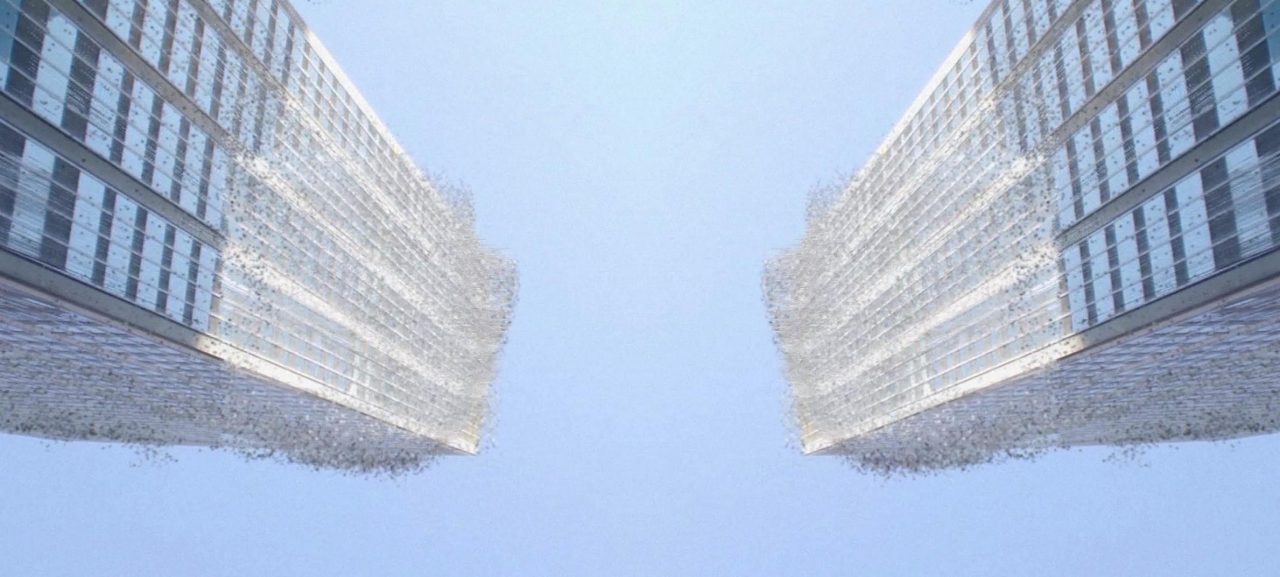 The Great Hack is available now to stream on Netflix