Design Miami/ 2017
The Best of The Best At This Years Global Collectible Design Fair in Miami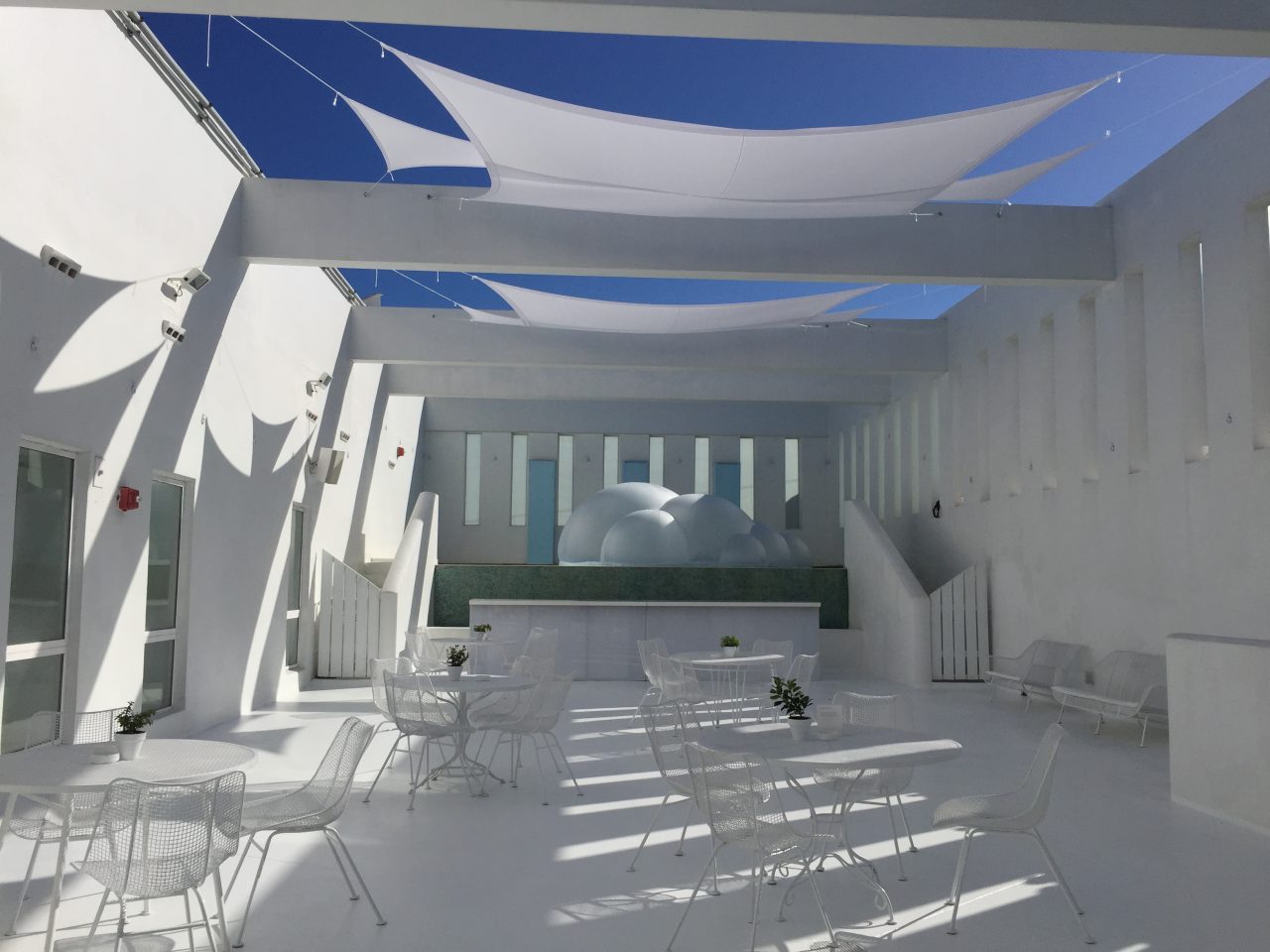 What a week. A magnitude of design insight from this years Design Miami/, the global forum for collectible design. We are proud to continue our Media Partnership for the 5th consecutive year, highlighting key international works in contemporary design from classic, to thought-provoking and progressive works.
From Wendell Castle's grand brass dining table at Friedman Benda, to mid-century and contemporary Brazilian pieces at Mercado Moderno Memo Brasil the fair highlights a diverse collection of galleries and works, that balance form, function, and a strong touch of humour and playfulness.
This years DesignMiami/ entrance was designed by the Bouroullec brothers (Ronan & Erwan Bouroullec) as a striking pergola titled 'Nuage'. 100 metres long, and 5 metres high, the structure manipulated light and shadow, complementing the natural flora surrounding the site.
This years Design Curio, saw an extremely exciting addition of promising, young creatives and designers. Liz Works and Liz Swig presented TFO (Time For Oatmeal) reimagining food as material and material as food, with two bowls designed by the Campana Brothers, alongside a public tasting menu of oatmeal dishes. Including another key Curio, "I Like The Moon During The Day" by Studio Mumbai's Bijoy Jain presented by Brussels-based gallery Maniera.
New York-based gallerist Patrick Parrish Gallery presented a thought-provoking Design Curio in collaboration with MIT's Self-Assembly Lab & Christophe Gulberan, with a futuristic manufacturing facility based on rapid liquid printing, recreating any object possible in the tank of liquid gel. Ground-breaking to say the least.
Design Miami/'s speaker events are always highly-anticipated, from their calibre of speakers and design authorities, to the themes they tackle and explore. This years 'Design Talks' was held in a beautiful space, in fact a still-life installation titled 'Spectacle', designed by Eleni Petaloti and Leonidas Trampoukis, in partnership with Maharam Studio. Including "Re-thinking The City Through Blackness" with architect Sir David Adjaye, artist Amanda Williams, Professor Milton S.F Curry, and designer Germane Barnes on the strong panel. Accompanied by "Re-defining Cultural Impact: How New Technologies Influence Artists and Creatives" with artist Daniel Arsham, Visionaire's Cecilia Dean, artist Anne Spalter and Viacom's Kodi Foster.
A particularly impressive homage exhibition of late legendary Japanese designer Shiro Kuramata was presented by Luminaire in partnership with Kuramata's long-term manufacturer Cappellini, since meeting founder Guilio Cappellini in 1987. We entered the world of the pivotal Japanese designer, and caught a rare glimpse of key pieces up close and personal at Luminaire Lab showroom in Miami.