CHARLOTTE STORER
An Interview with the soulful Jazz Singer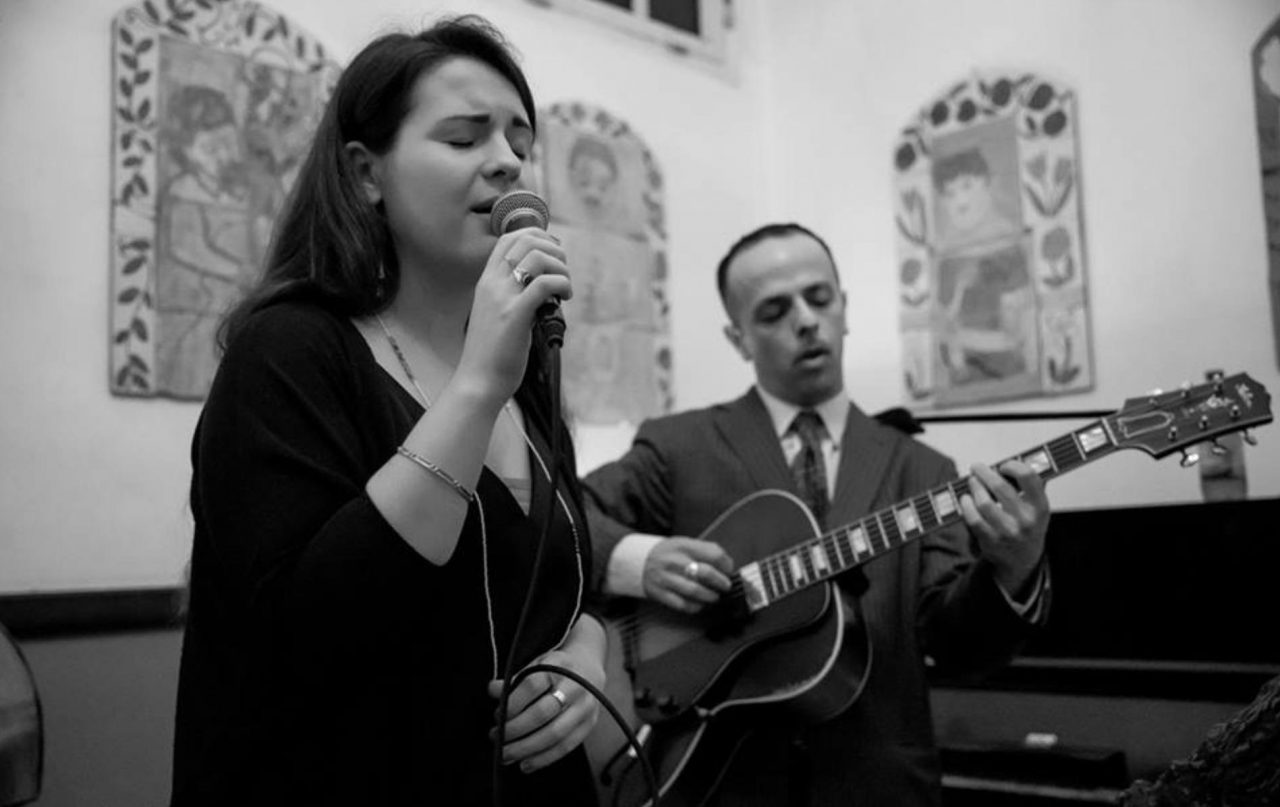 Raised in Cyprus, Charlotte Storer began learning Jazz at the age of 16 in the Cyprus UN Buffer Zone, as part of the first-ever Cypriot Bi-Communal Jazz program Jazz Futures created by the U.S. State Department. There she was able to learn the layered teachings of Jazz traditions, passed on from renowned U.S. Jazz Ambassadors from the New York Jazz scene; Ari Roland, Chris Byars, John Mosca, Zaid Nasser, Yaala Ballin and Marion Cowings.
In the years that followed Storer's career progression, the Jazz singer found herself becoming immersed in the Tel-Aviv Jazz scene after visiting Israel on numerous occasions. Performances were held at established venues such as Beit Haamudim, Ozen Bar and Shablul Jazz Bar – some of the best Jazz venues in the world – and this is where she first cut her teeth.
Born in the UK, Storer has returned and currently resided in London. We caught up with Storer to find out more about her thoughts on jazz, her career and the city of London.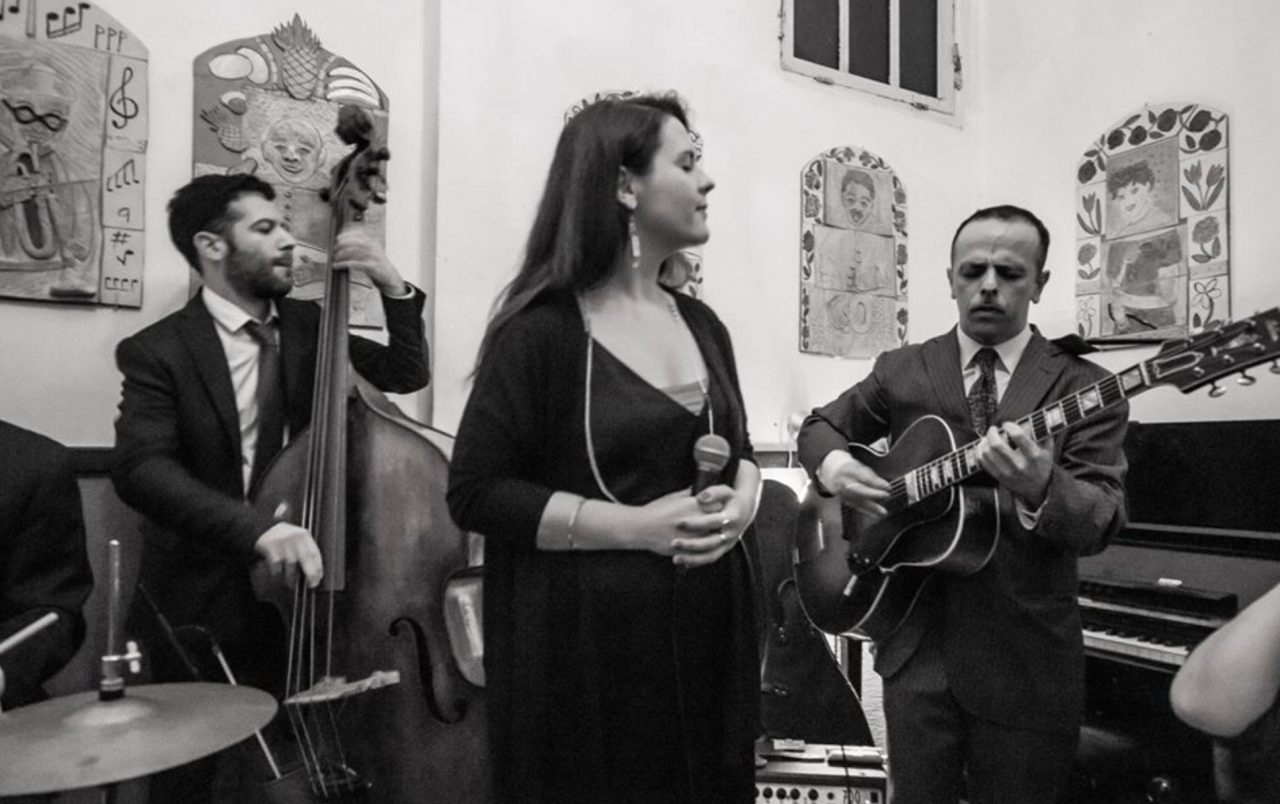 Where were you born, and where did you grow up?
I was born in the city of Bath in the UK, and I grew up there until I was 7, at which point my parents decided to move to join the rest of my family in Cyprus. My grandmother is Cypriot-Italian, so eventually most of my family ended up re-locating to the island and I grew up in the capital; Nicosia.
Where and what did you study?
When I left school I had a big passion for visual art so I moved to London to study at Byam Shaw School of Art on the Fine Art foundation course. After that year I had a powerful realization that I just had to pursue Jazz and that that would be my path. Now I am currently studying Music at the Guildhall School of Music and Drama.
How does London influence you and your work?
London is so busy and fast paced, so it makes me really try to make sure that I'm not just feeling busy all the time, but that I'm actually learning and trying to be present. All the busyness goes towards the music and maintaining a life here but when I sing Jazz it gives me a place to really be in the moment. I've realized that in London you can do most things you want creatively and living in this big demanding city makes me try to create as clear a path as I can to pursue the music I love.
How did you find your passion in jazz?
I really discovered my passion for Jazz through the "Jazz Futures" Bi-Communal Program in Cyprus, which was a U.S. Embassy program designed to bring together two divided communities- Greek and Turkish Cypriots. When I was 16, I was walking through the "old town" of Nicosia (my hometown) and I heard this live Jazz concert happening in an old square. The musicians were a mixture of Greek and Turkish Cypriots and American musicians from New York, I immediately wanted to listen and know more. Then I found out about their workshops that were happening every 3 months, bringing professional Jazz musicians from New York to Cyprus, and I attended every concert, workshop and jam session for the next 4 years!
There I had a great opportunity to study with some truly amazing musicians such as Chris Byars and Ari Roland (the creators of Jazz Futures) and a host of wonderful musicians they would bring from New York, Armenia and Israel. I feel very lucky to have discovered 'Jazz Futures" quite by chance! Through that program and the community that was created around it, I really became passionate about singing Jazz and also encouraged to be passionate about it.
When did you first discover your voice?
I have always loved singing from a young age. I was always in some sort of choir at school and singing songs. When I started learning about Jazz it was such an exciting discovery because I found a genre I really loved.
Does jazz singing require a lot of voice training?
There are many different opinions about it as many of the great Jazz singers didn't have "formal" voice training. I guess it depends what you want to do with your voice. Personally I believe its advantageous to focus on having a healthy voice, and through learning about how the voice works this brings more personal awareness and longevity to the instrument, I think that goes for whatever style a person may sing.
How would you describe your music in your own words?
There is such an enormously rich repertoire of Jazz tunes and standards from the American Song Book that I'm devoted to learning and interpreting and that's the music I perform. I'm very influenced by the great vocalists; Billie Holiday and Dinah Washington and I'm also very inspired by a lot of swing and bebop instrumentalists. The music I sing is a blend of traditional Jazz tunes and standards, the Blues, beautiful stories and improvisation through lyrics.
The standards always hold an engaging story- timeless themes about love and life and I really feel the nature of traditional Jazz music is still valid today.
Please tell us about the members in your band, and their instruments.
Right now in London, I have been playing mostly Duo or Trio with two fantastic musicians; Guitarist Ofer Landsberg from Israel and Double Bassist; Dario Di Lecce from Italy. It's a real joy to sing with Ofer and Dario and at this point we feel very comfortable playing together and doing our thing.
A while ago I recorded a few tunes with an amazing Quintet; including my teachers from New York, there we had Tenor and Alto sax (Chris Byars, Zaid Nasser), Guitar (Ofer Landsberg), Bass (Ari Roland) and Drums (Keith Balla). I felt so lucky to sing with these incredible musicians and with beautiful arrangements by Chris Byars.
Another exciting aspect is that depending on the location, musicians I play with can change, I also have great musicians in Cyprus and Israel who I admire and love to play with when I visit.
Why do you work with these particular instruments?
Well, I love working with the combination of Voice, Guitar and Double Bass because it's very intimate and has a lot of versatile qualities about it. Singing with Ofer's approach to playing is wonderful because the guitar can act as a comping instrument or also as a solo instrument by playing lines behind me while I'm singing. When the Double bass is added it makes everything sound even warmer and brings a big swinging beat. Having a full band with horns and drums with that combination is really exciting; it also brings a strong sound and a lot of possibilities.
Which instruments do you play yourself?
I started to learn the piano a few years ago, I love the instrument and it really helps me to practice- its something I definitely wish to keep improving.
What other musicians do you listen to?
I'm always listening to a lot of ; Billie Holiday, Dinah Washington, Bessie Smith, Carmen Mcrae, Abbey Lincoln, Sarah Vaughan, Lester Young, Charlie Parker, Dizzy Gillespie, Lucky Thompson, Bud Powell, Thelonious Monk, Mary Lou Williams and one of my absolute favourites; Tadd Dameron. 
Whom are you listening to right now in the studio/down time?
I've recently been listening to some of Shirley Horn's early albums and also some Debussy. I'm trying to get a bit more acquainted with some classical music.
Are there any creators' (artists, designers) work that you admire?
Yes, there so are many. I have always admired the work of Kandinsky, I think his concept and approach to painting was just phenomenal. Seeing the Matisse Cut-Out's exhibit recently was also very inspiring, because you could feel his commitment and need to create- and the result was something innovative that held a lot of simplicity. 
How important is style to a musician or performer?
It doesn't have to be everything, but I think it is important to make an effort to look classy when your on stage. "If you look great you feel great and then you play great!"
What are some of the hardest things about creating your own music?
There are many different challenges that present themselves, I find being judgemental about yourself in the music can sometimes be quite difficult.  
What are some of the best things about creating your own music?
Playing with people who share that mutual love for Jazz, and whose playing you admire. Performing to people; it's a joyful feeling when you have created an opportunity to play the music you love and engage with an audience. There is so much great Jazz to listen to and draw from. We're in a time where it's easily accessible and with such a huge amount, it's always so exciting to keep discovering new material to play and dig deeper into. Really it just feels great to be constantly involved with this music and focusing on truly finding your own voice, how you hear it, through all the influences.
∆