The Kilt
British Designer Nicholas Daley's Highlights The Laborious Craft Of A Handmade Scottish Kilt In This Short Film
The Kilt, a short film created by Nicholas Daley and Man Kit Au-Yeung, investigates the process and craftsmanship of creating a bespoke, traditional kilt. For his AW17 collection, designer Nicholas Daley partnered with Glenisla Kilts to create a bespoke kilt together, unconventionally made in British waxed cotton.
Presenting the dedication and skill required for this traditional craft, the film highlights the individuality of the Glenisla Kilts factory, right in the heart of Lanarkshire, Scotland. Making kilts for over thirty years, Glenisla are the premium manufacturer of kilts in the country, and most notably the sole manufacturer for The Royal Regiment of Scotland.
Narrated by John Culbert from Glenisla Kilts, the soundtrack to the film has been made by Glasgow-based music producer Sad City.
Q & A with designer Nicholas Daley
How did you discover or come to collaborate with Glenisla kilt factory?
I researched Kilt manufacturing in Scotland and when I visited my family In Scotland I arranged a meeting with John and that's how it started.
What were some of the challenges you faced using the unconventional Black Watch tartan waxed cotton for this collaboration?
I wanted to keep the kilt design classic but by using waxed cotton it changes the feel, drape and usage of wearing the kilt. The wax cotton is also produced in Dundee by Halley Stevensons, which means the kilt is completely made in Scotland.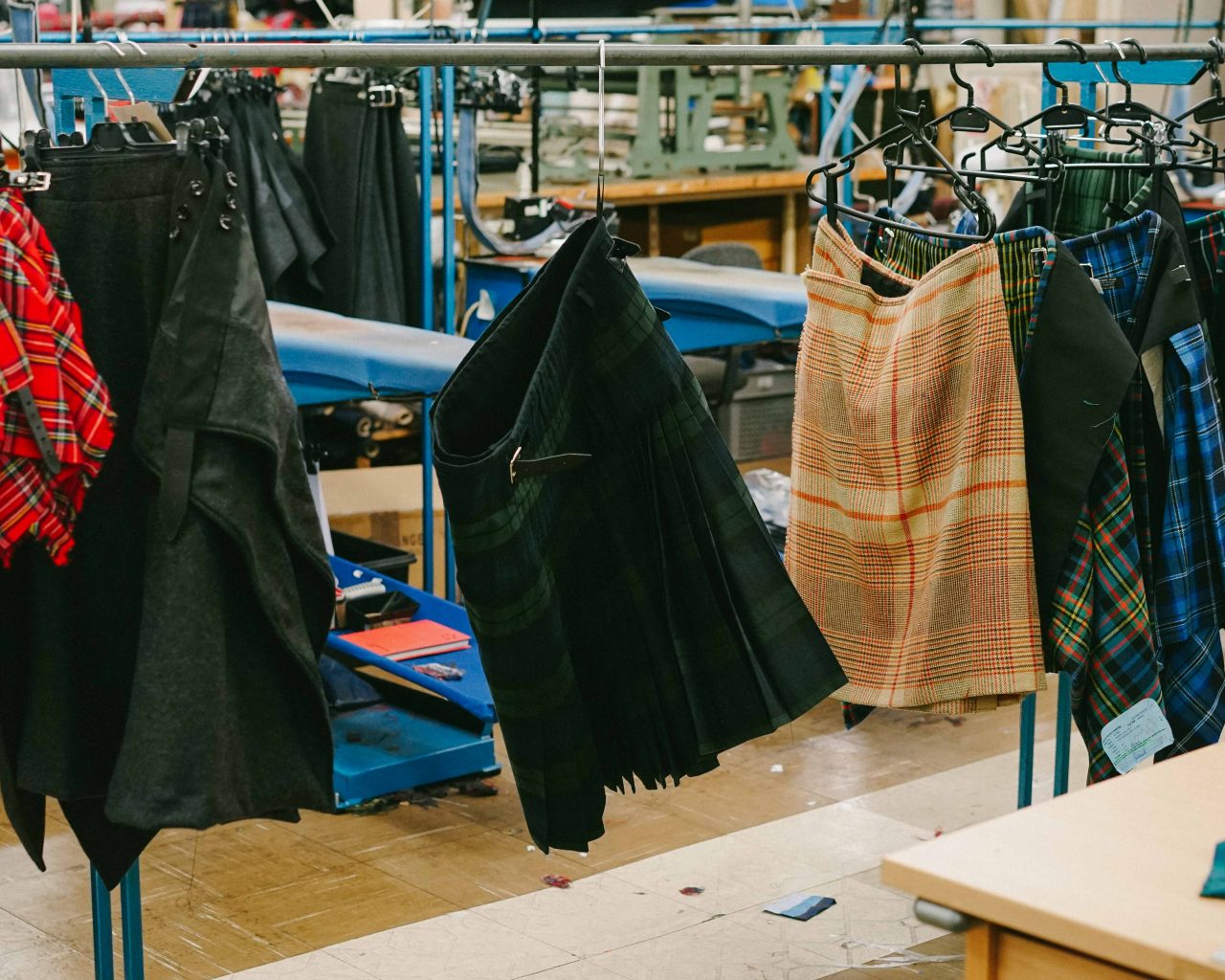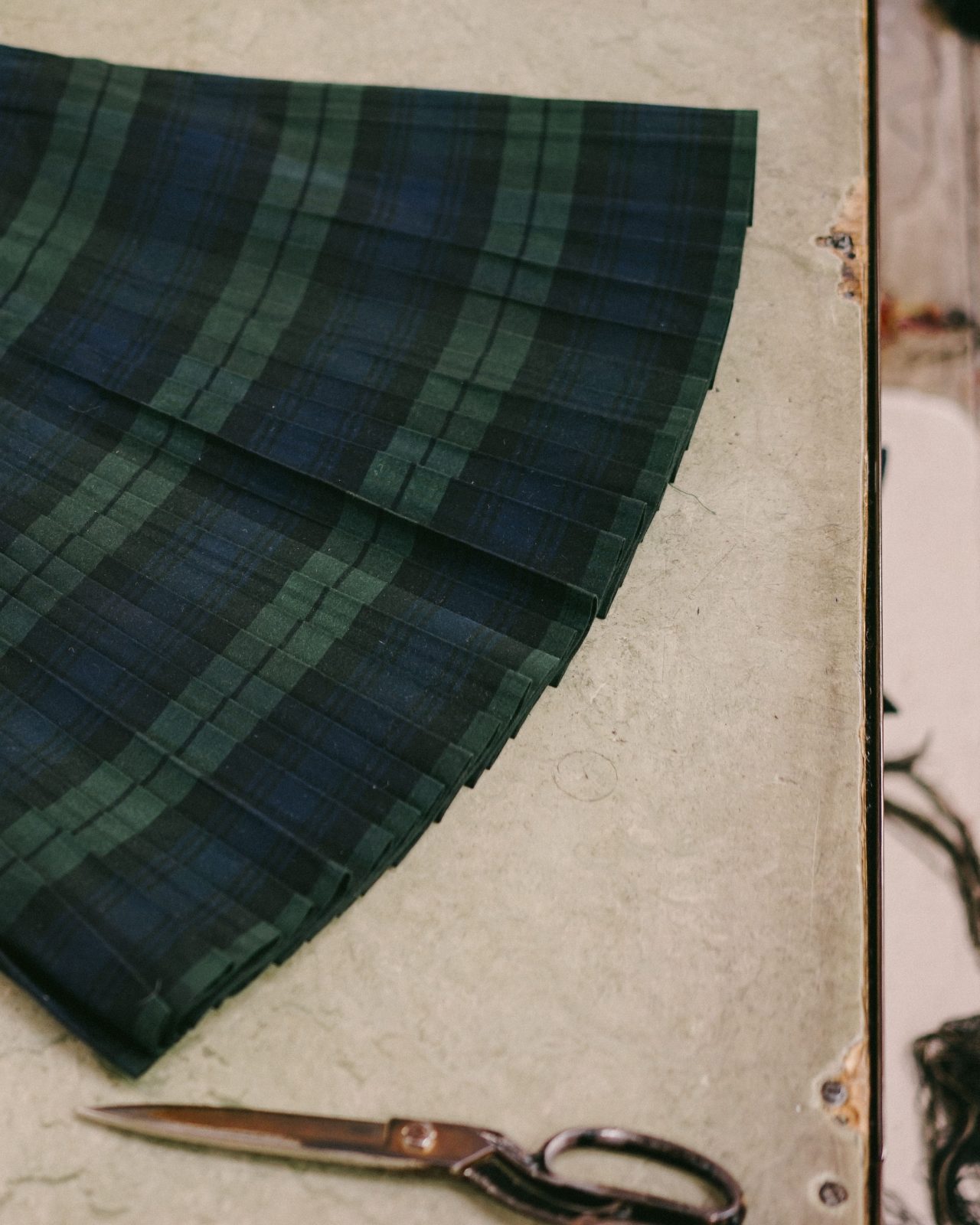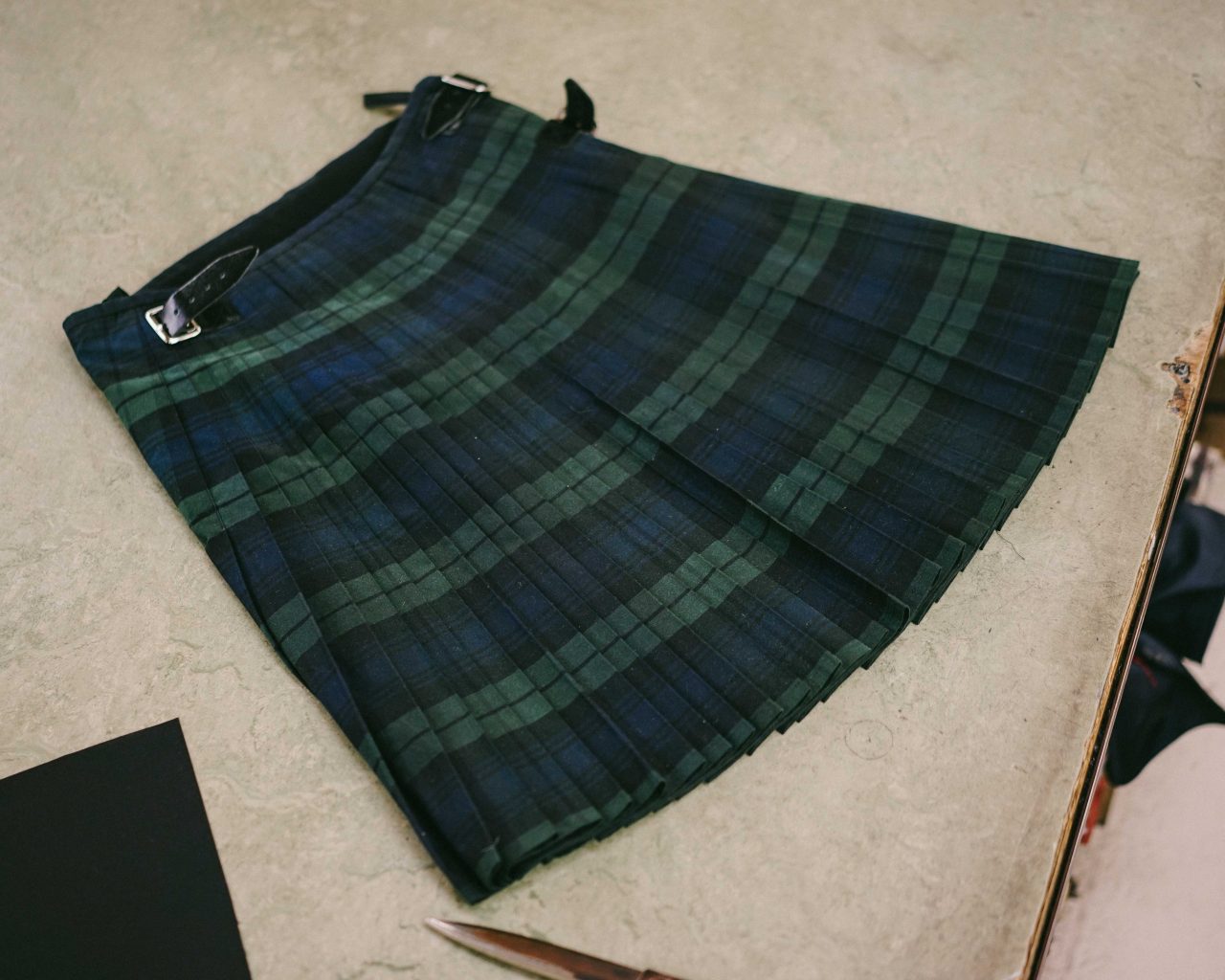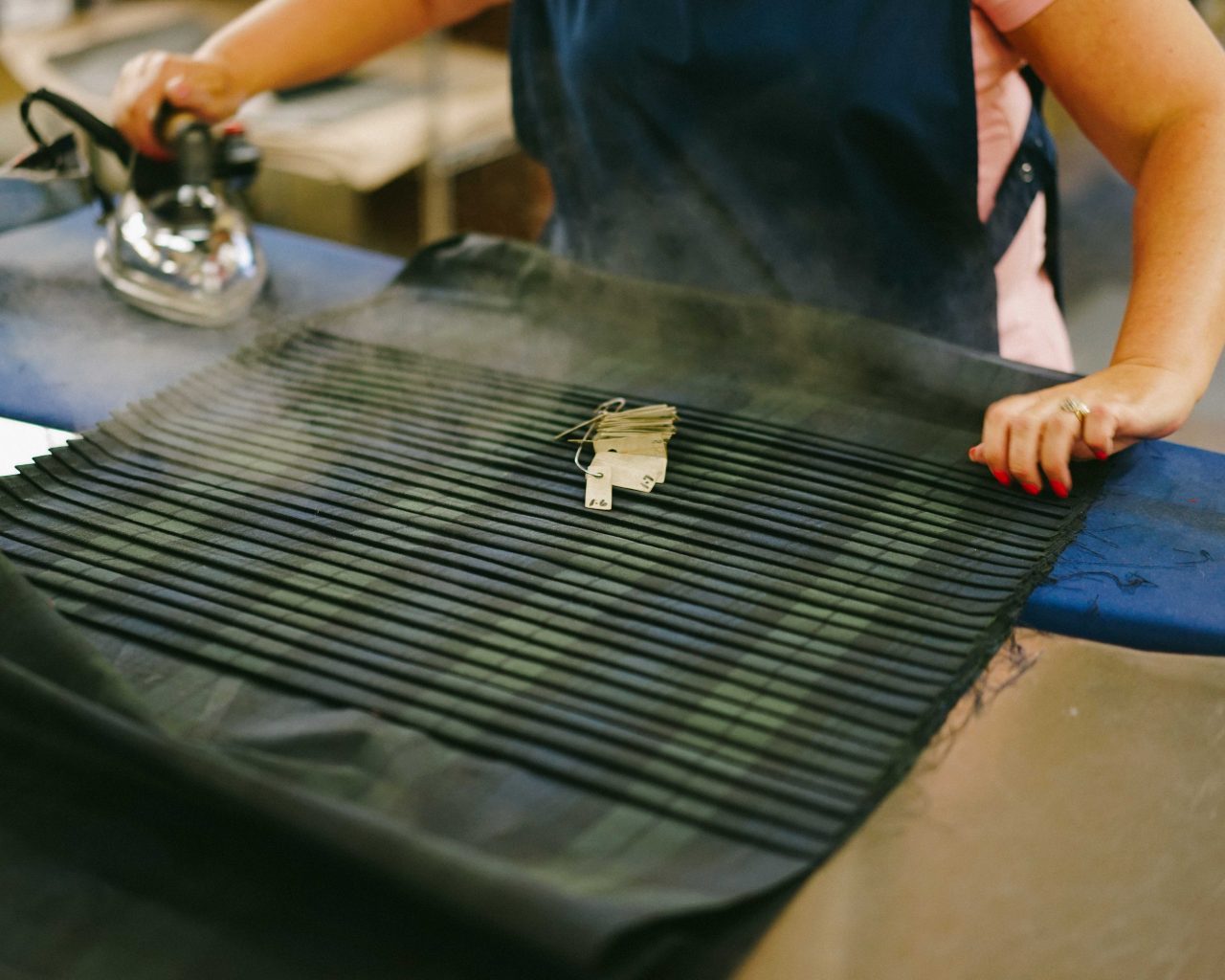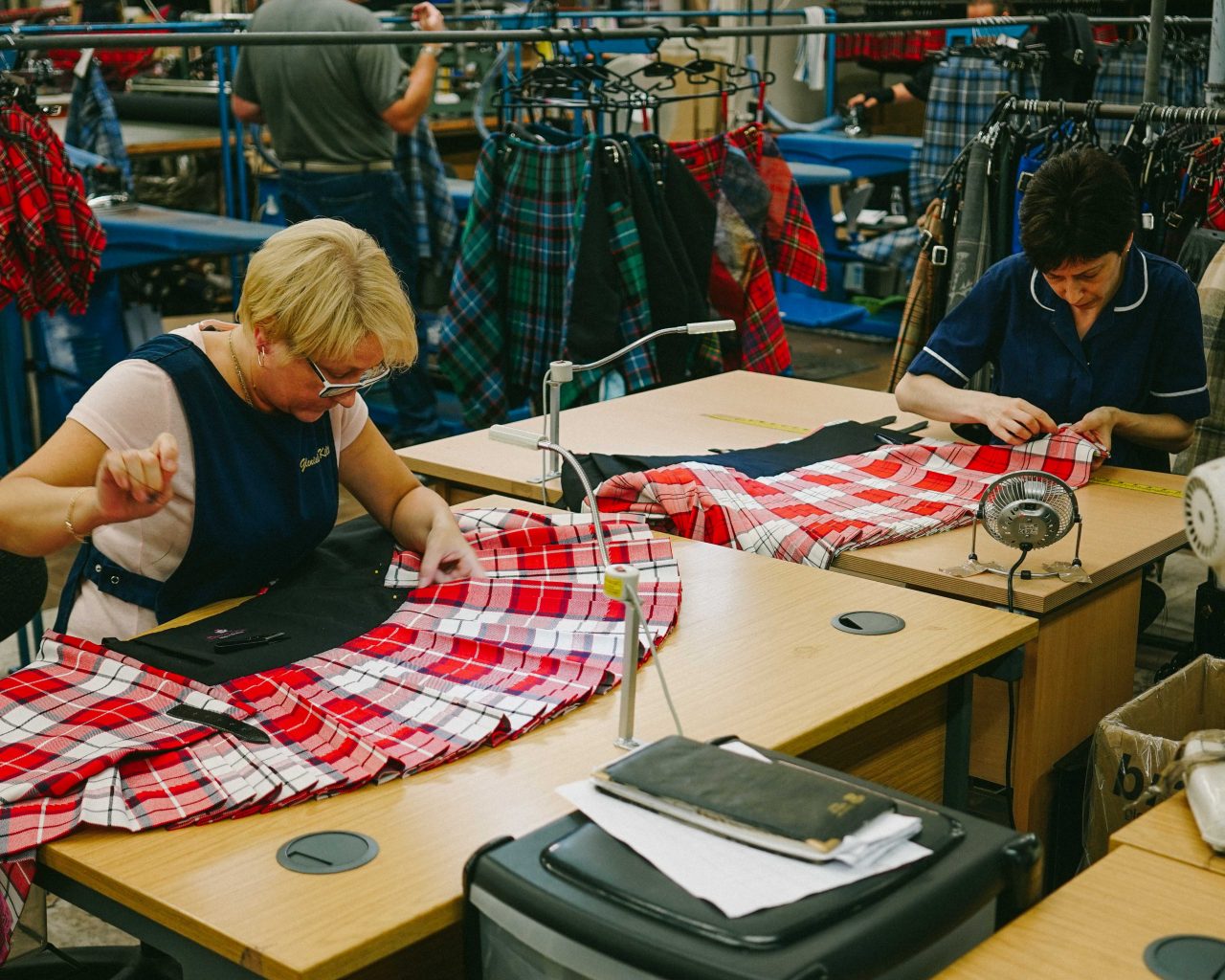 Narration: John Culbert
Music: Baixa Saxophone by Sad City
Director: Man Kit Au-Yeung
Producer: Nicholas Daley
Thank you: Glenisla Kilts
Exclusive imagery: Man Kit Au-Yeung