YEEZY SEASON 8
Kanye West's Paris Fashion Week Runway Show, Presented at Espace Niemeyer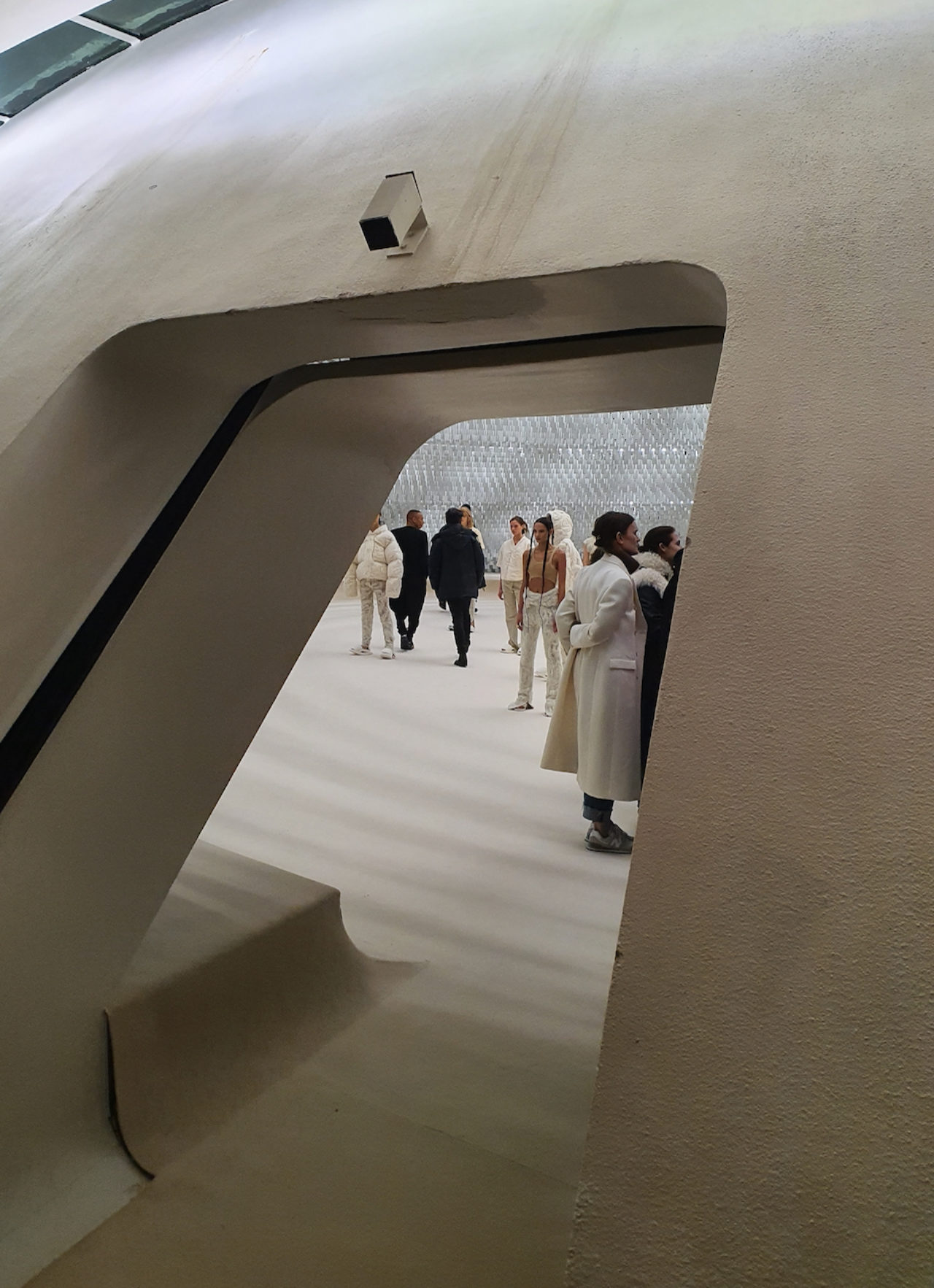 Presenting his Sunday Service with 100 gospel singers at the Théâtre des Bouffes de Nord the night before his first runway show in the city, Kanye West ensured that his Paris fashion week had a lot more rhythm and soul to it, highlighting that meaningful creations can come in many forms.
Combining architecture, music and family with his show presentations, we're reminded by West that they're all interlinked.
Showcasing his Yeezy Season 8 collection at the Espace Niemeyer in the 19th arrondissement, it was the first time West presented Yeezy on a runway in Paris, selecting the location for its breathtaking design by Brazilian architect Oscar Niemeyer. Realising the striking design in 1980 specifically for the French Communist Party – Niemeyer was open about his political views – his first design in Europe was ahead of its time.
Completed over 40 years ago, it remains relevant in its function and futuristic in its aesthetic: "architecture can be both practical and beautiful" Niemeyer would state.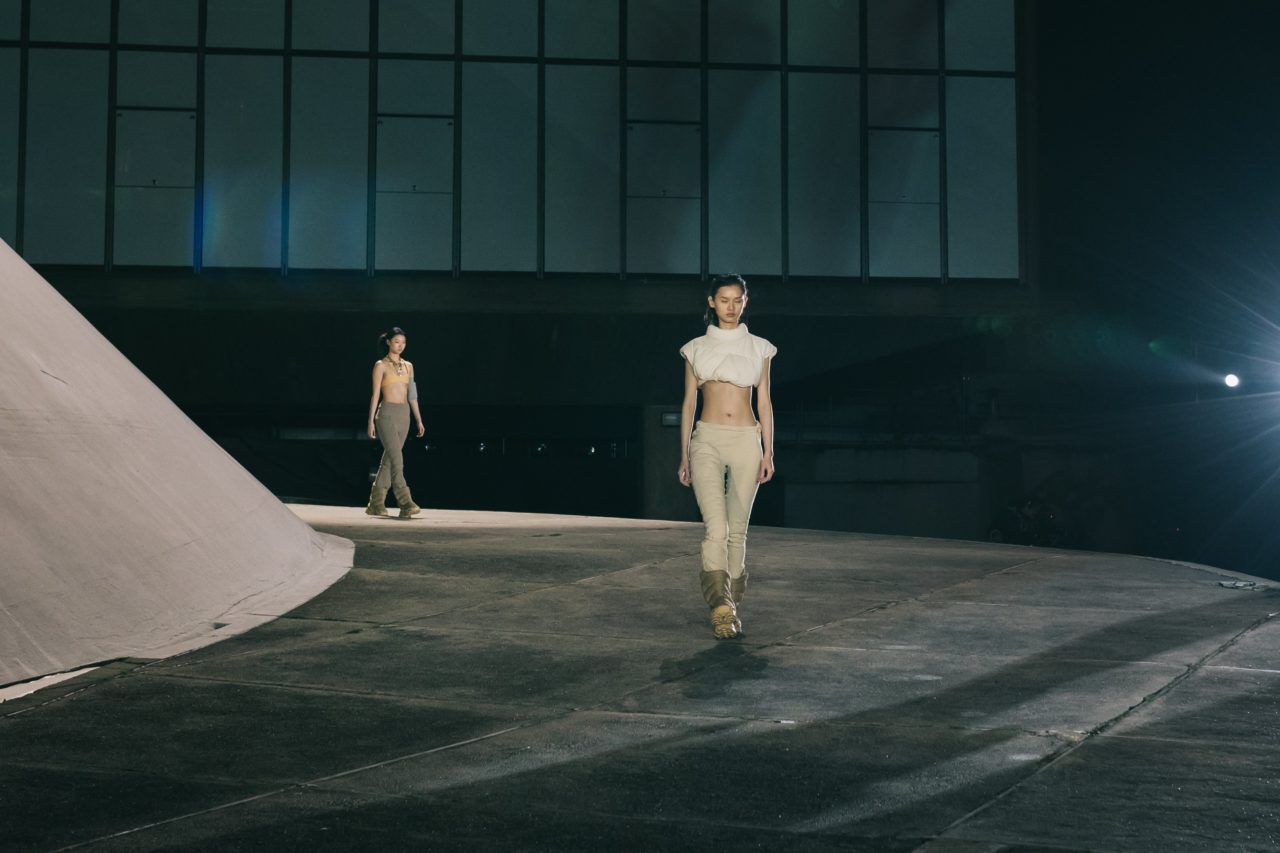 Two years have passed since Yeezy Season 7 was shown in New York, and during that time West has remained on the tip of everyone's tongue with his latest ideas, also often ahead of their time.
His concepts are practical and can ultimately work, (the latest: self-sustainable production for the brand and affordable housing design) with West's efforts doubling as a marketing platform for his sellable sneaker designs. Bringing in millions through the utterly-easily worn designs, the dollars enable West to exercise his many creative passions, with 'accessible' fashion design being high on that list.
West's preferred colour palette for Yeezy is instantly recognisable, with selected fabric textures for Season 8 peaking expert curiosity: what looks minimalist at only 20 looks presented, are refined, distilled versions of his key interests: hazmat-suit headwear or the sustainable algae-based slides made in the US.
From a distance it's easy to propose the collection is a continuation of West's earlier work, but upon closer inspection the designs' complexities provide clues to West's past 2 years: Cody, Vervoodt, religion and family.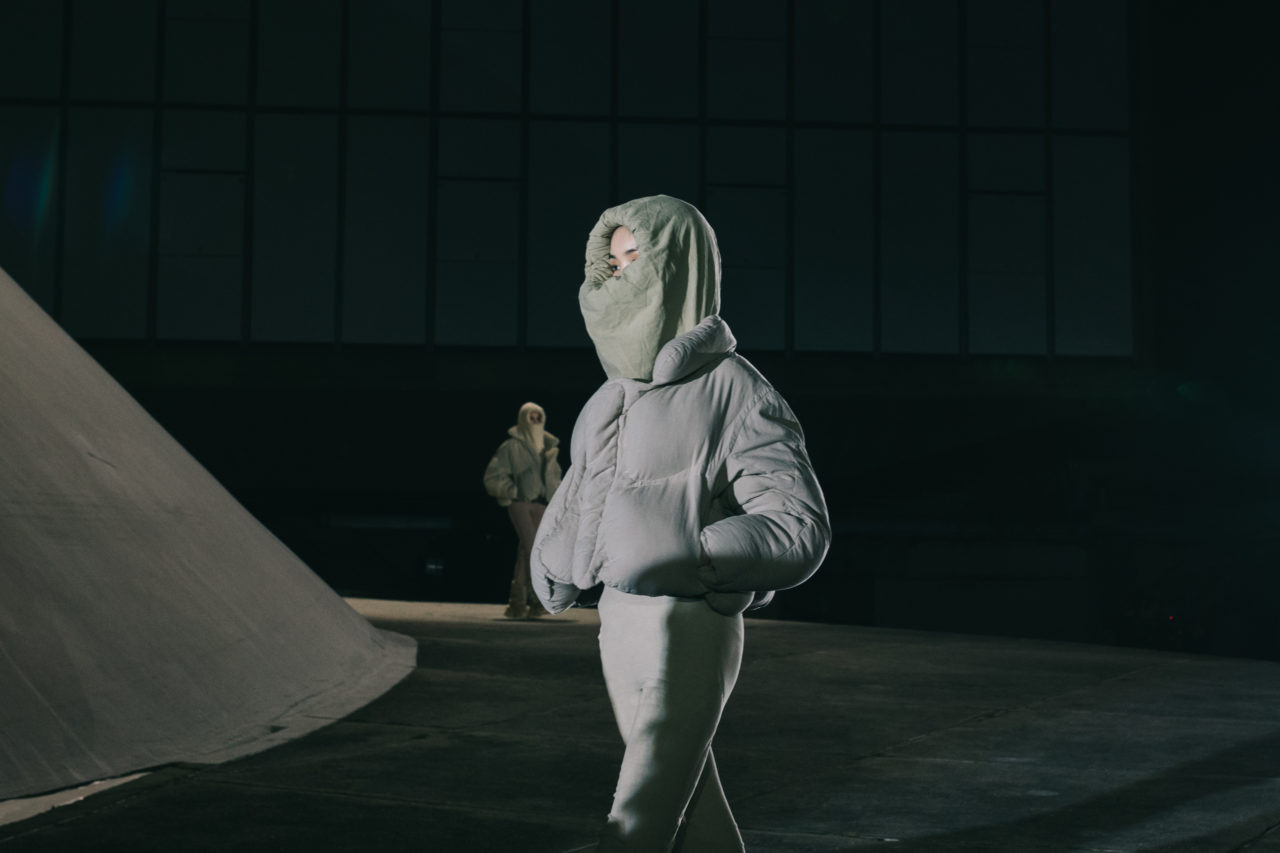 Yeezy's Season 8 collection presented curves in unexpected places (an unusually short puffer with curved edges), and jackets with accentuated lumps and bumps, consciously or unconsciously highlighting the garments as sculptures. Perhaps a shared appreciation, Niemeyer also once famously said: "What attracts me is the flowing, sensual curve. The curve which I find in the mountains of my country, in the body of a favourite woman, the clouds in the sky and the waves on the sea. The whole universe is made of curves – Einstein's curved universe."
West's work often ignites more questions from something initially assumed to be easily understood, however will this collection be accessible and produced entirely in Wyoming? West's contradictions keep everyone guessing and coming back for more.
His ambition can only be admired: he talks the talk, but also walks the walk, albeit with his initial ideas evolving and manifesting into something else. Experimentation can be the result.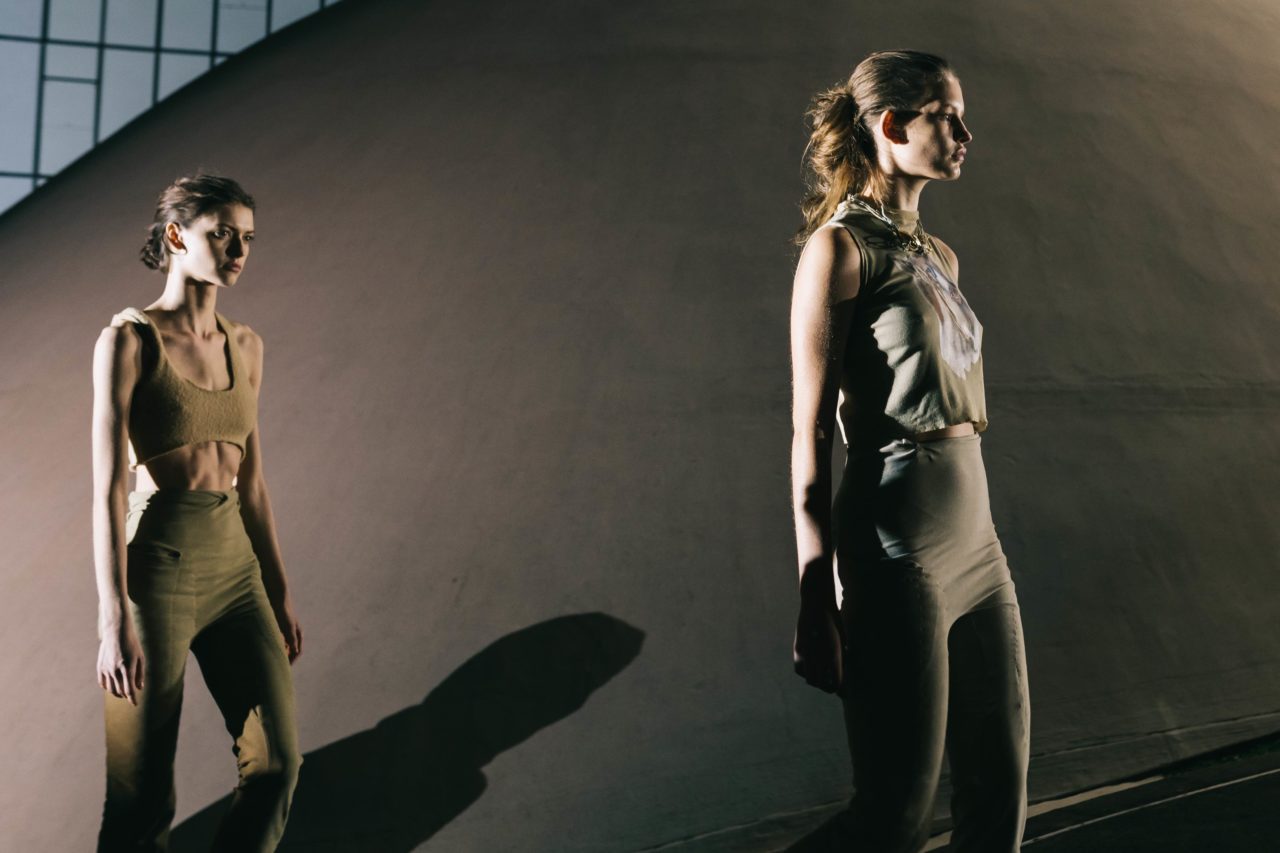 First presenting Season 8 in the building's stunning National Council room in the belly of Niemeyer's 'dome', guests unexpectedly also stuck around for the outdoor runway show, with a cameo from West's Russian Sherp ATVs and a debut performance by his daughter, North West.
Beginning with a playful show invite ('a dozen rattlesnake eggs' novelty prank) and sage (the state shrub of Wyoming), to a continued collaboration with friends (Beecroft) and family (North), the Yeezy Season 8 show was an artistic expression, an accumulation of design, architecture, music and community (family and extended).
Neimeyer and West's ethos' are more similar than they are different, with both aiming to make a change in the world through their professions (with the knowledge of other industries)  in addition to the 'unexpected'. Niemeyer once said "Our buildings set out to meet the required specifications, but people also want something a little inventive, that will confound their expectations. The aim is to turn architecture into a work of art, the main features of which are generating emotion and astonishment."
Photographer Karl Hab captures West's personal portrait amongst the backdrop of Niemeyer's masterpiece.
∆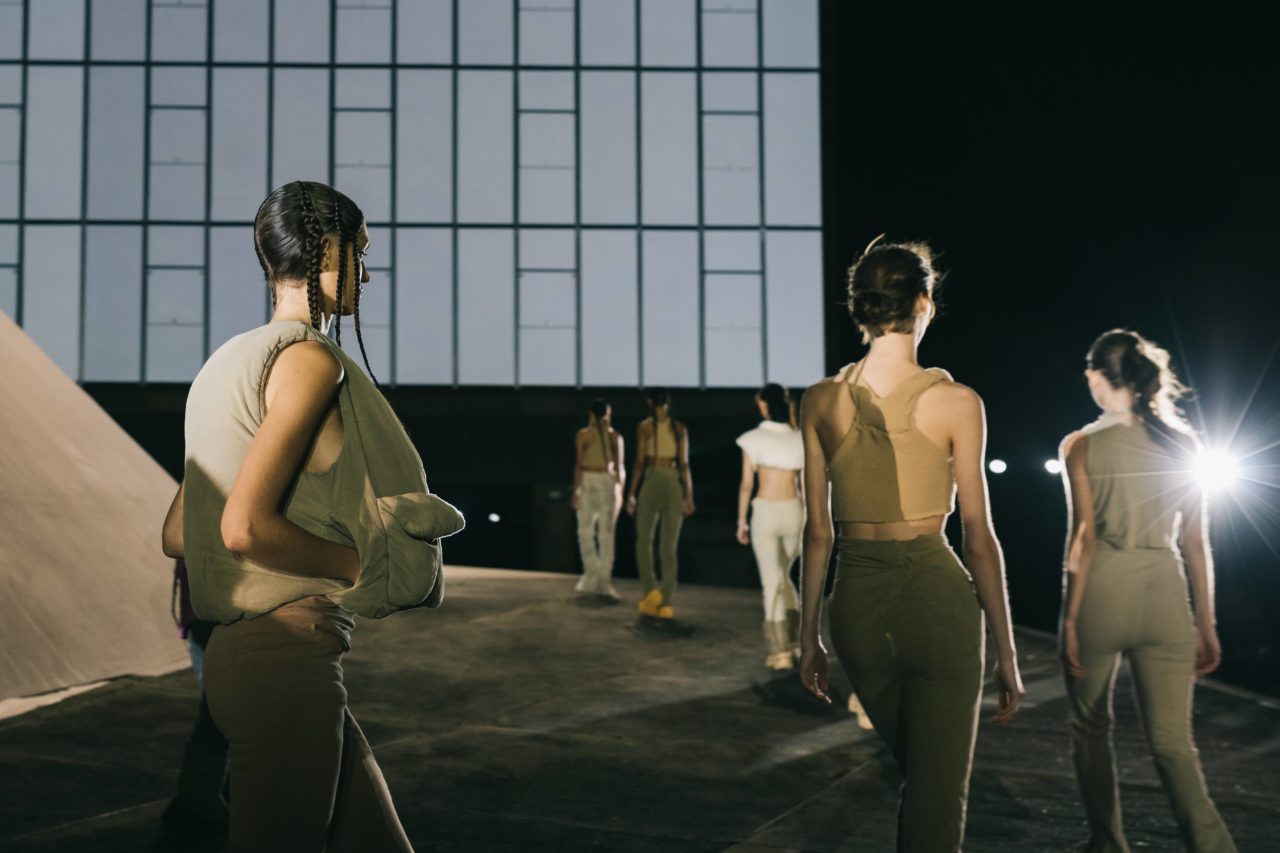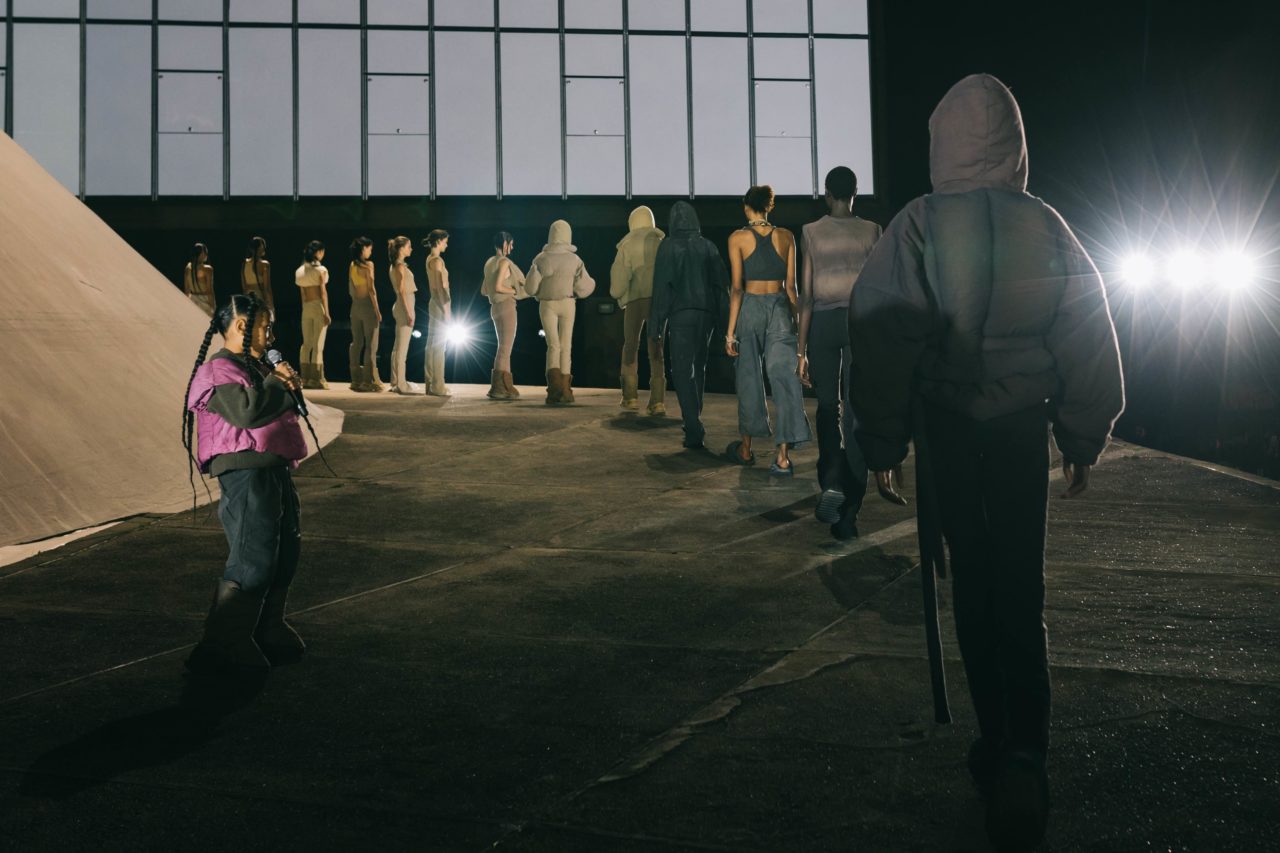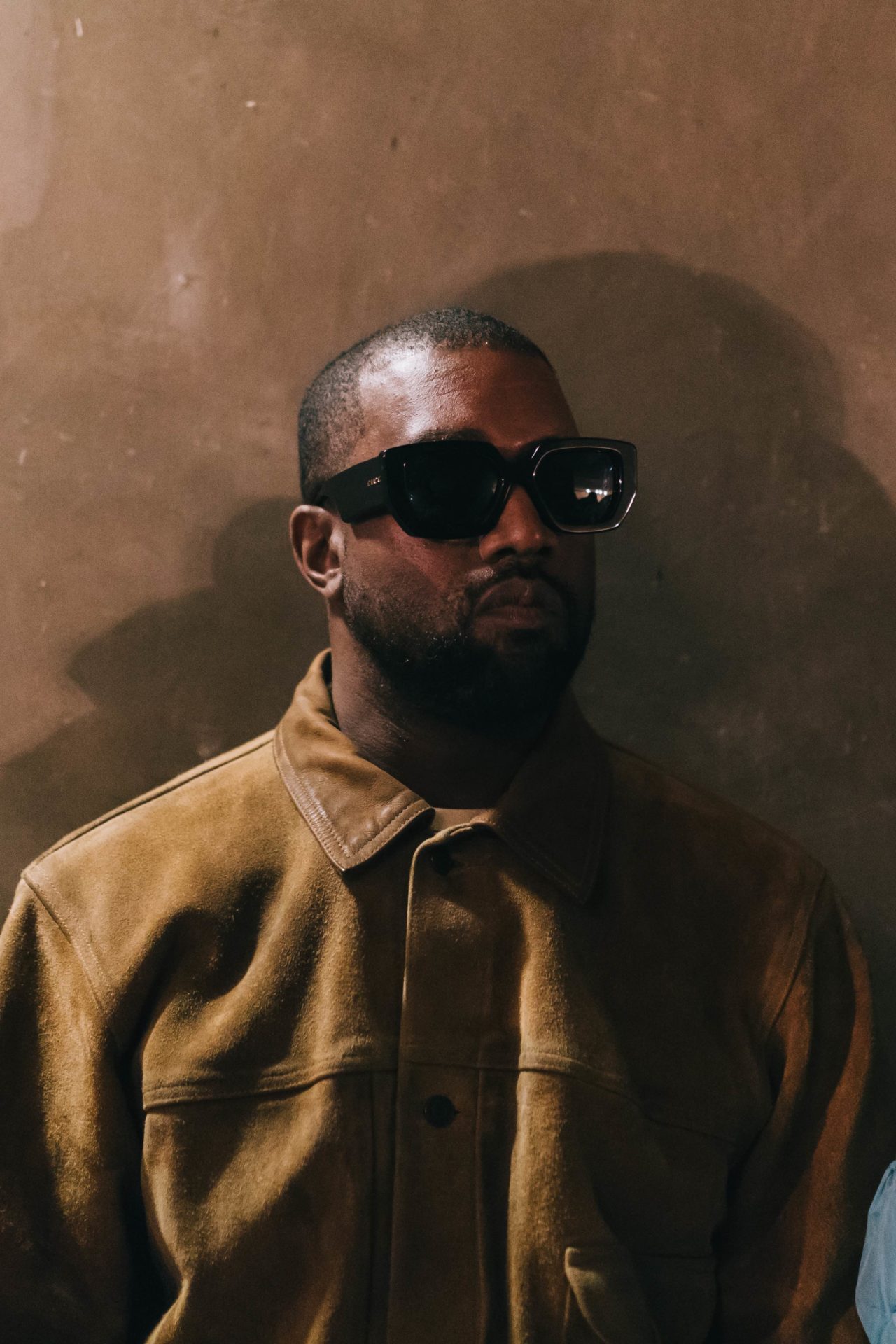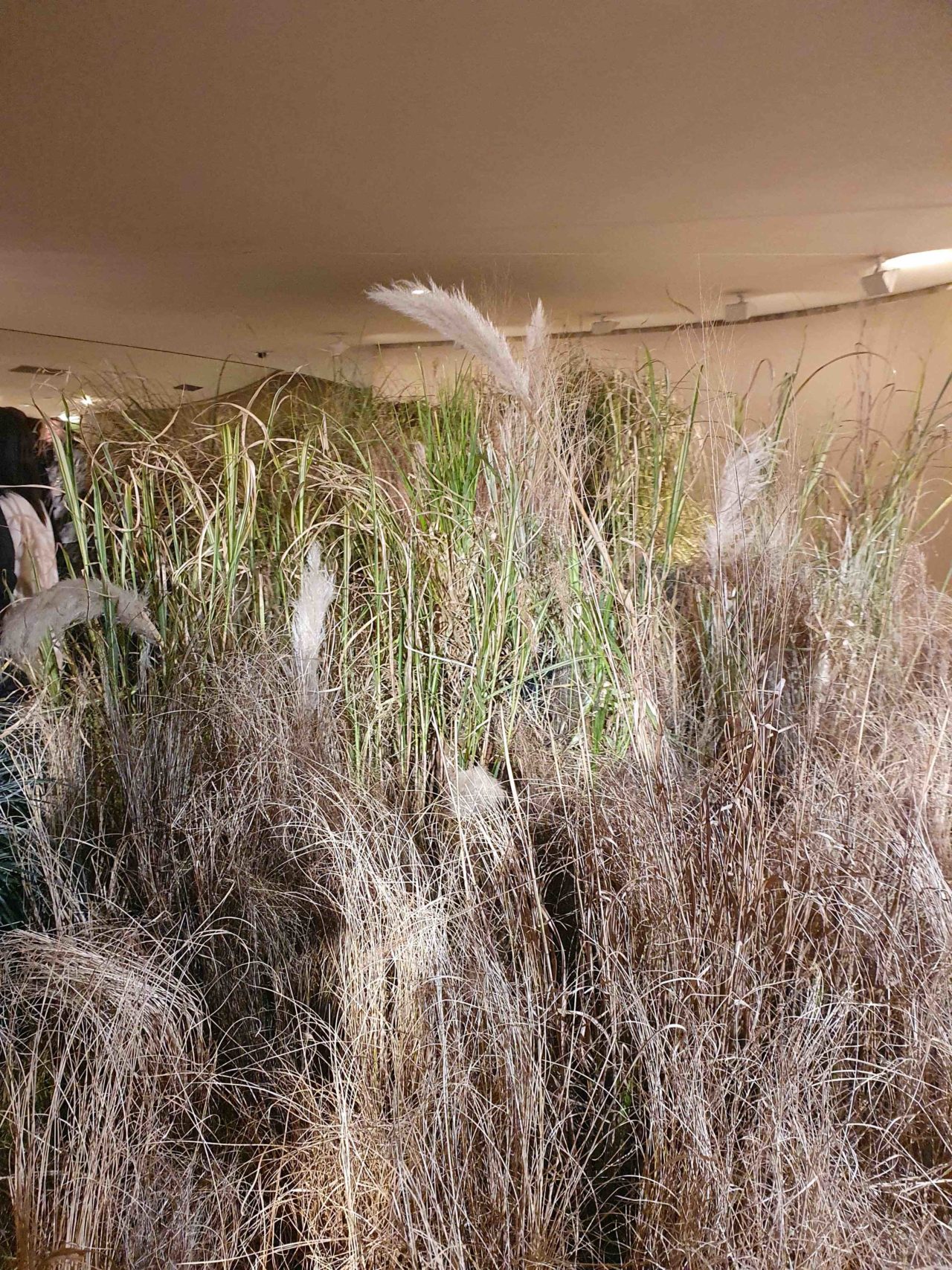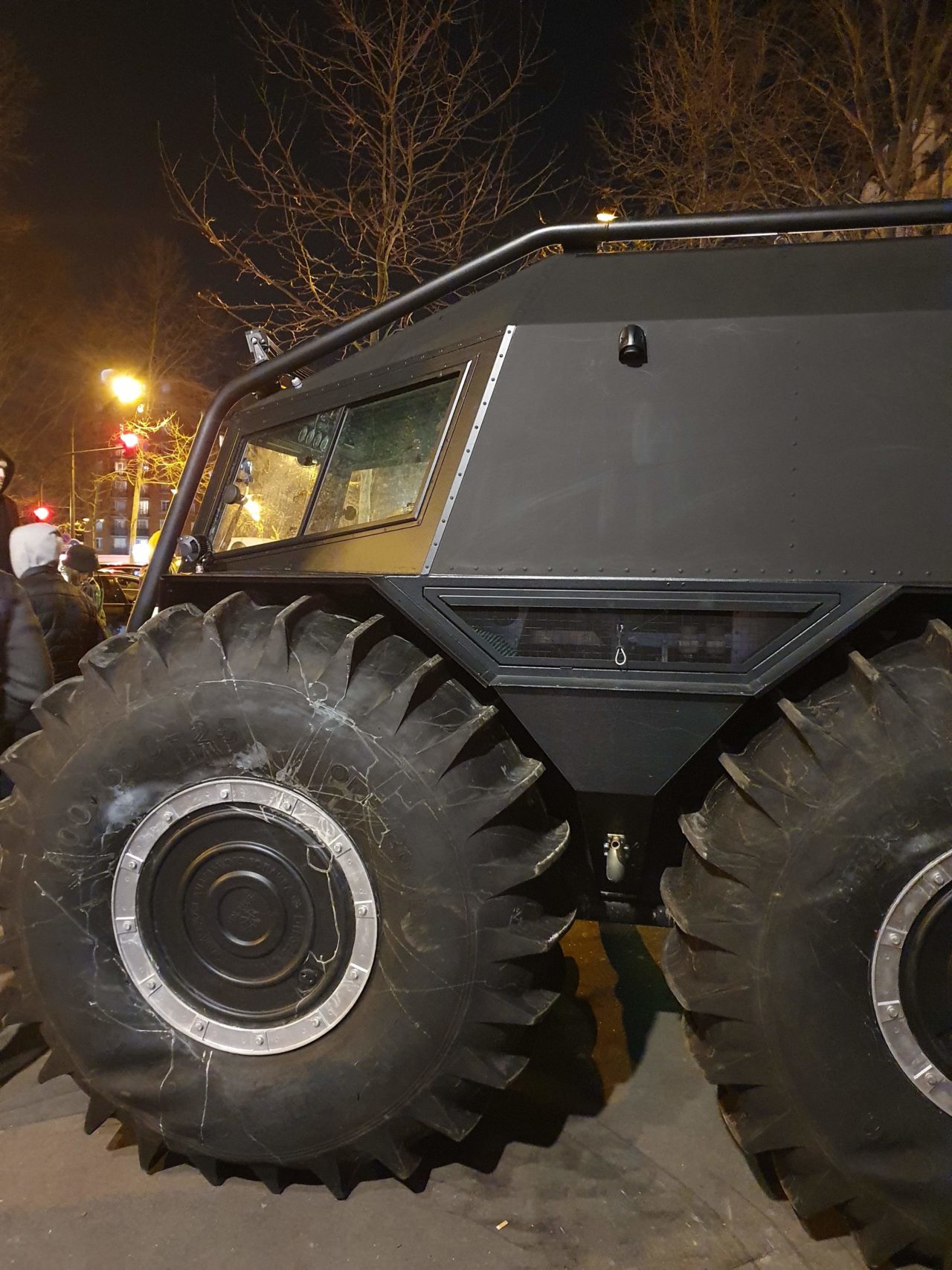 Yeezy Season 8 by Kanye West 
Paris Fashion Week Runway Show, March 2020
Photography Karl Hab