"TRACK & FIELD" C/O VIRGIL ABLOH
We Speak To Creative Agency CONVOY Behind The Podium-Worthy Project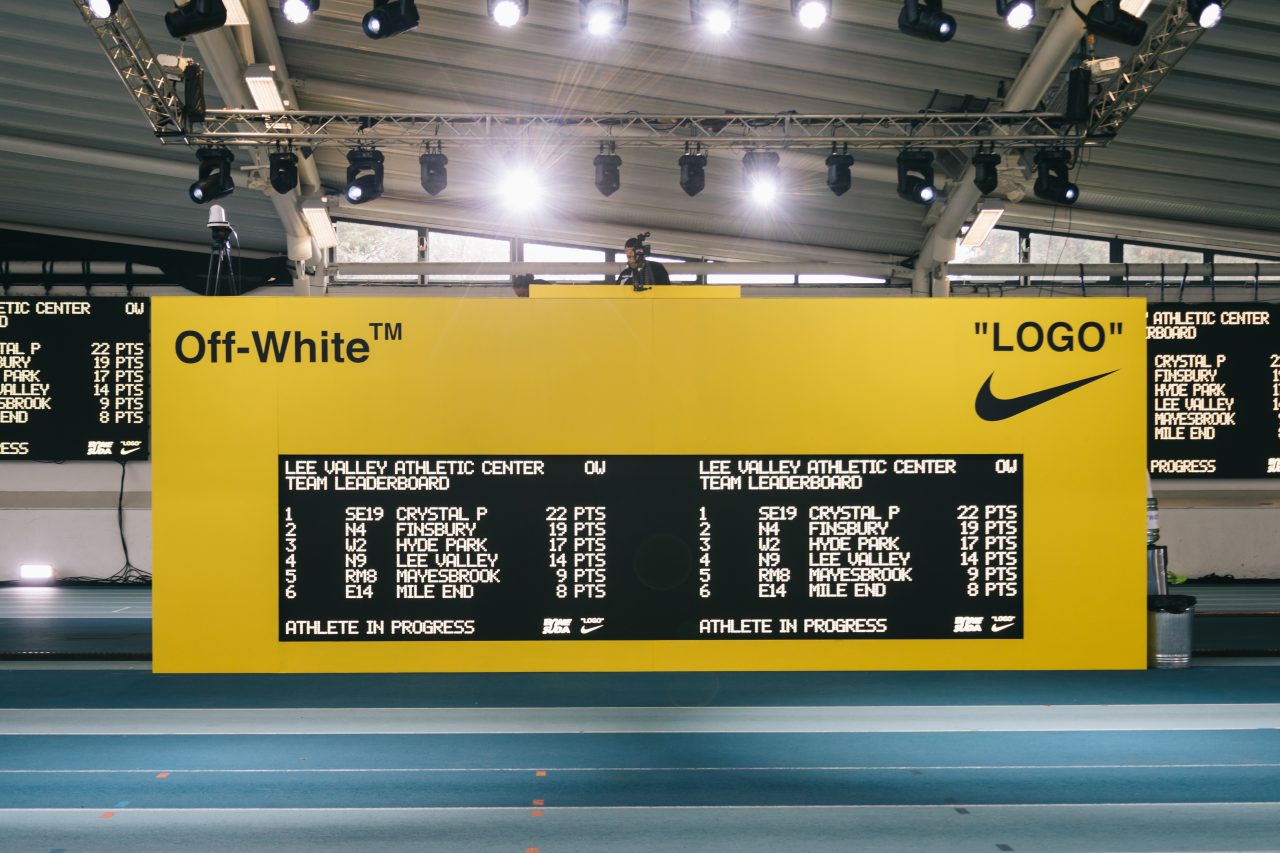 To launch the second "Athlete In Progress" collection, Nike and Virgil Abloh enlisted Paris-based creative agency CONVOY to conceive an athletic event like no other.
Described as "sports day meets Takeshi's Castle', the "TRACK & FIELD" day-long event was held in North London's Lee Valley Athletics Centre, marking the second time CONVOY worked with Abloh on creative direction. Together with London-based studio and record label Bone Soda, CONVOY worked with producers XYZ on the set build.
For "TRACK & FIELD", Londoners from North, South, East and West were grouped into 12 teams each competing for the winning title to be awarded by World Champion 200-meter sprinter Dina Asher-Smith, the ambassador for the "Athlete In Progress" collection. TheVapor Street sneaker was worn by each sportsperson, showcasing the versatility of the infamous rubber spikes on the shoes sole, completing the very original design. 
Challenging Londoners such as Leo Mandella, Fenn O'Meally and Amelia Dimoldenberg to games such as "The Cage", "Jump Into The Unknown" and "Cherry Bomb", the course was no mean feat. London songstress Poppy Adjudha sang live for the 'Opening Ceremony' and Clara Amfo hosted the day-long event, encouraging the best team to win. 
Parisian photographer Karl Hab captured the day's events, whilst we spoke to CONVOY's founders Nordine Benotmane and Juan Costa Paz about their approach to the creative direction of the project and executing the design details.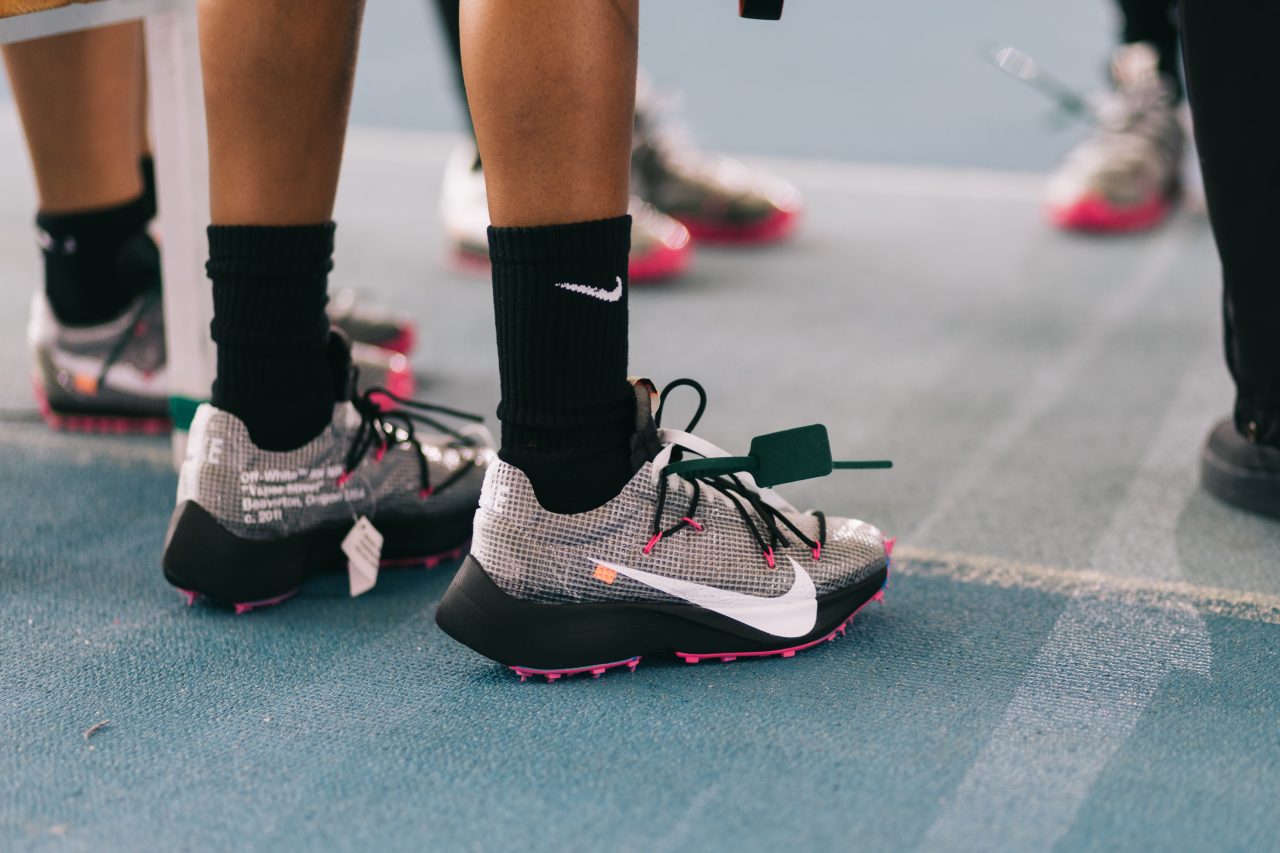 CONVOY worked on the Off White "TRACK & FIELD" runway show for SS19. Can you tell us how you got on board with Virgil and what your input to the project was?
We were recruited by Nike to work on the Track & Field collection launch in Paris Fashion Week. The Lee Valley project is a continuation of that story. We worked with Virgil and Nike to build a graphic identity across the Track & Field experience.
With "TRACK & FIELD" continuing in London through an experiential concept, 'sports day meets Takeshi's Castle', can you tell us how this project first come about and what CONVOY's role was in it all?
Since we had worked on the fashion show, it felt organic for Nike for us to continue writing this story. On this project we took care of everything that has to do with the design of the event experience including, graphic identity, coming up with the games, the space design, etc… We worked closely with the production company XYZ who did a killer job on build. Pretty much, we delivered to them a very detailed 3D render and they made it a reality.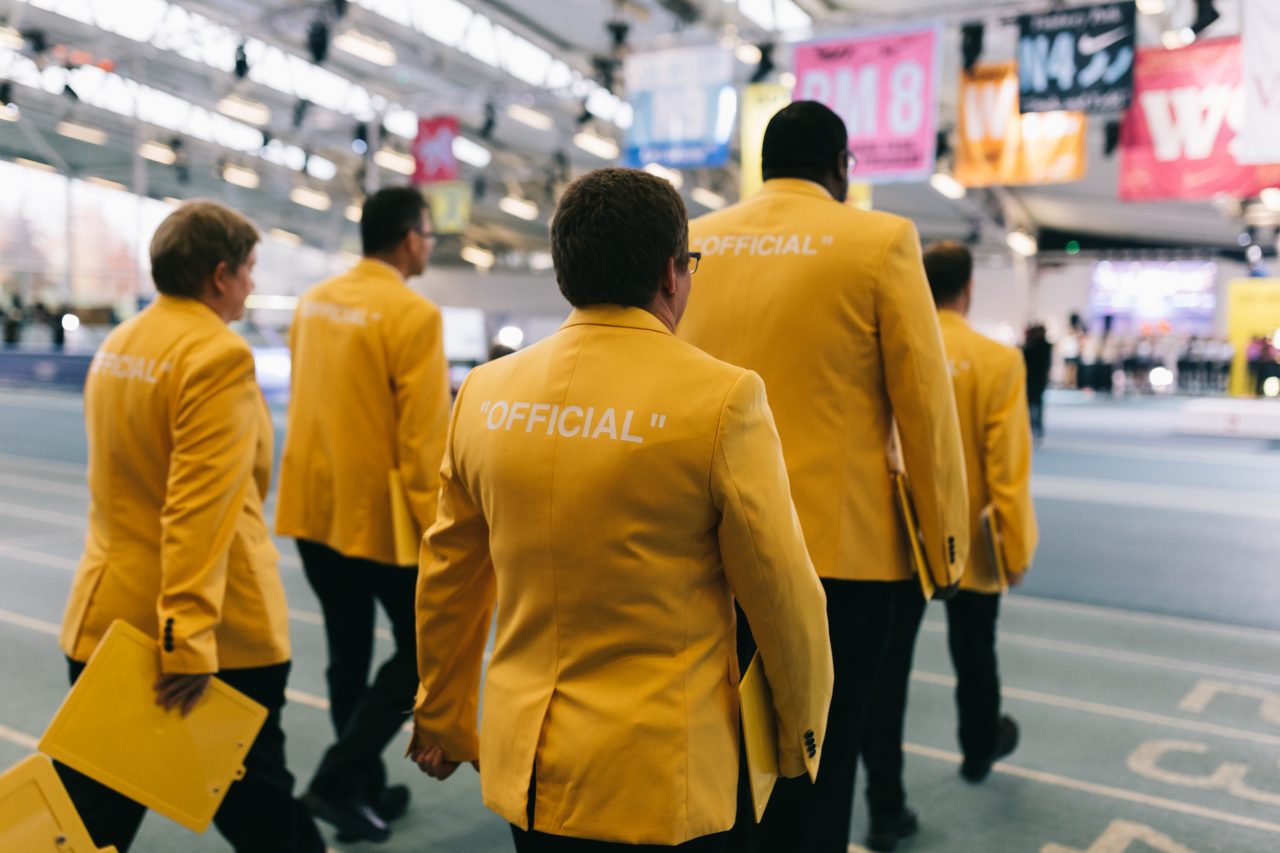 Which other designers or teams did you work with on the project? Did you work with Virgil at all for the execution?
Project was done completely in-house at Convoy, we are proud to have a very solid team.
What were some of the challenges you faced when executing the project?
Engagement was the biggest challenge. When you are designing very wacky games, which emulate the Takeshi´s castle vibe, it is hard to tell if people are gonna actually engage in the games. It´s not the same if you are playing at a TV show or an event. So sometimes it´s hard to tell if audiences are actually gonna want to play.  Days prior to the event we called a bunch of people to test the games and tweaked a few things here and there.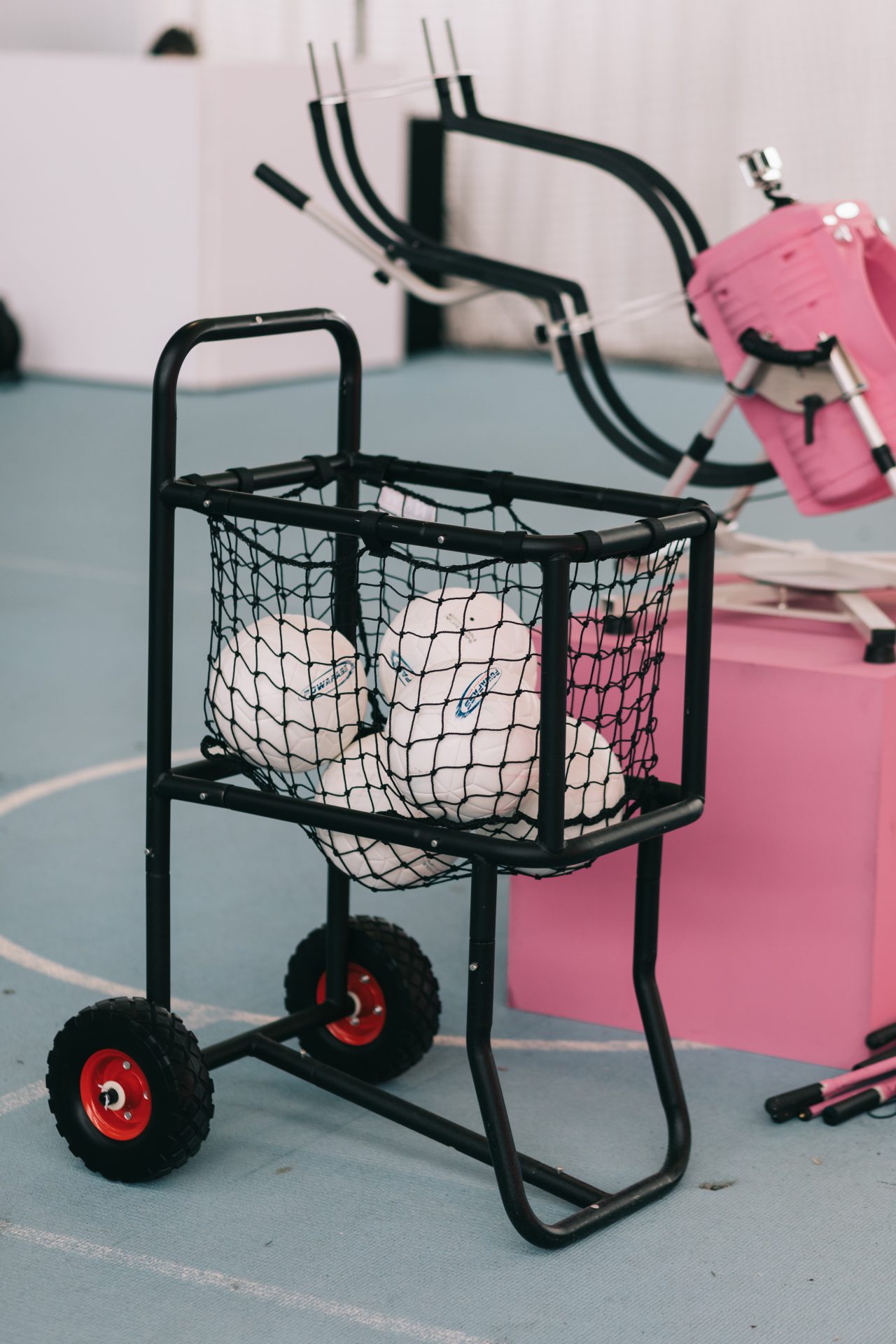 What were some of the highlights for you doing this project?
Honestly, the highlight was to work with Matt (Hannigan) at Nike London and the guys from Bone Soda. When you are working on a project like this in which you kinda have to go crazy creatively for stuff too work, you need a strong guiding light… and they were it. Coming up with the games was also a fun moment, on the draft we have some very strange funny stuff which maybe we can keep for later, who knows.
What else are you working on currently with CONVOY? You're always ahead of the curve!
Well, client work is always hush hush, so not much to reveal on that front.  Aside from that, we have a bunch of personal projects up in the air. On one end we are starting a community platform for people who share progressive ideas about the mind and body, on the other we are wanting to get into broadcast television so that we can move more towards the "entertainment" spectrum…. but these are two moon shots.
∆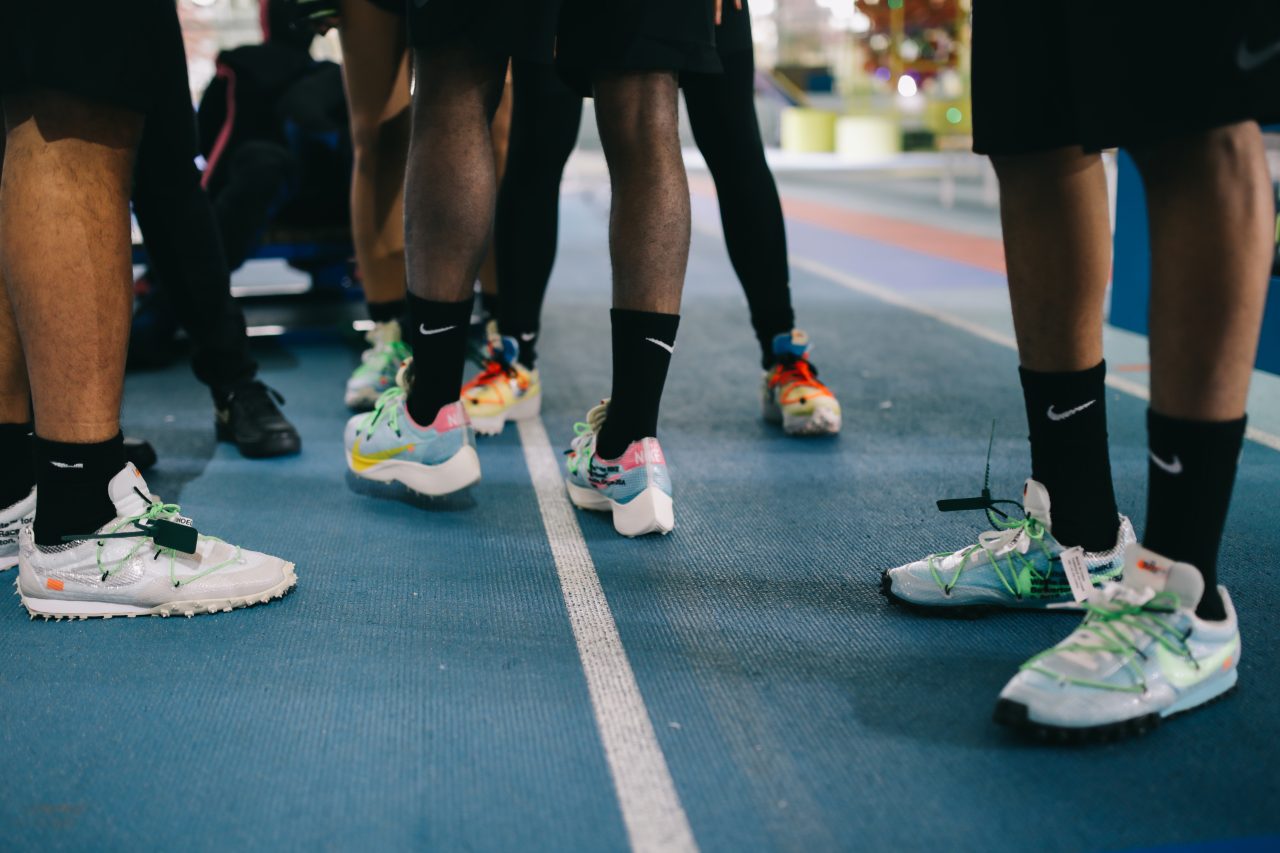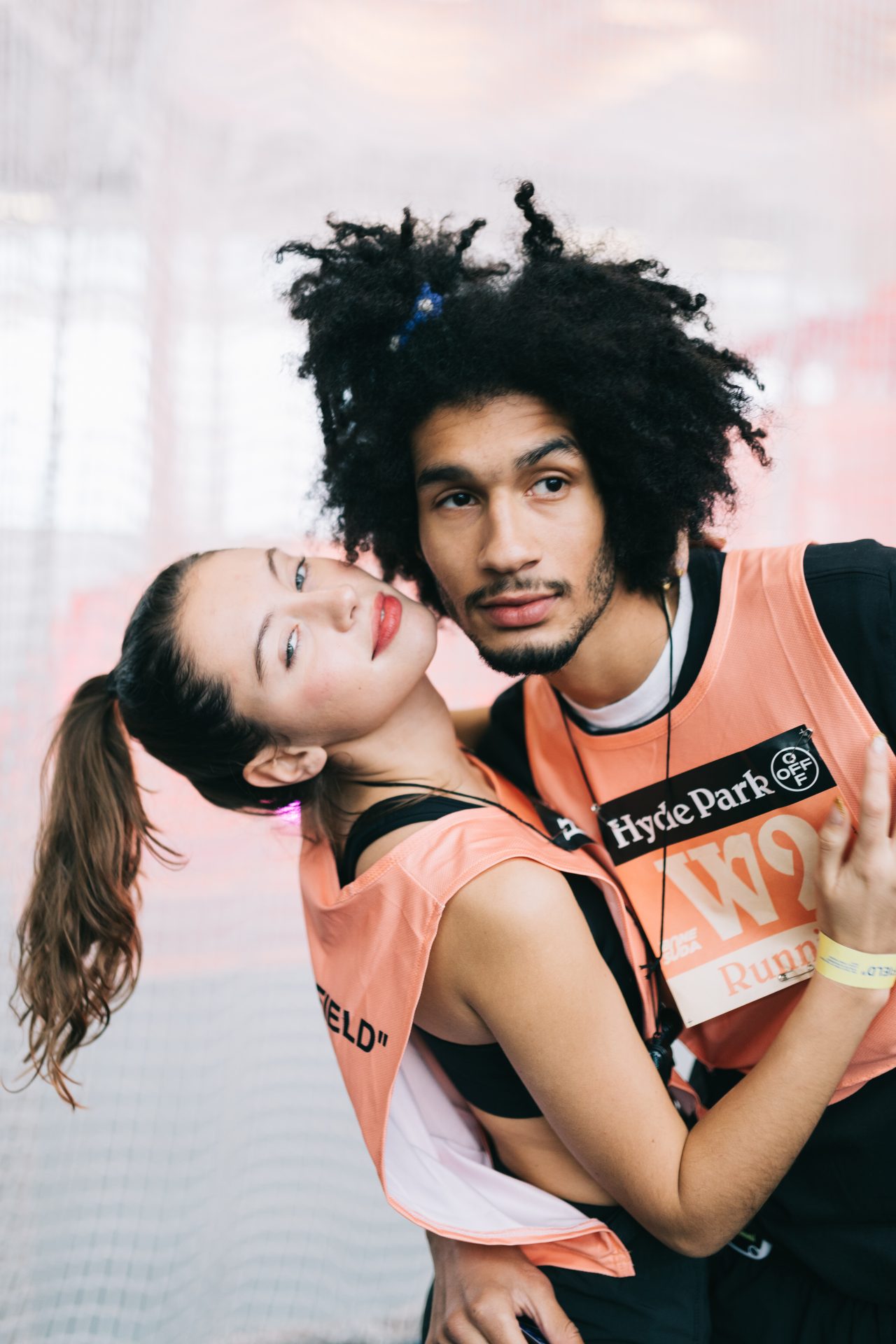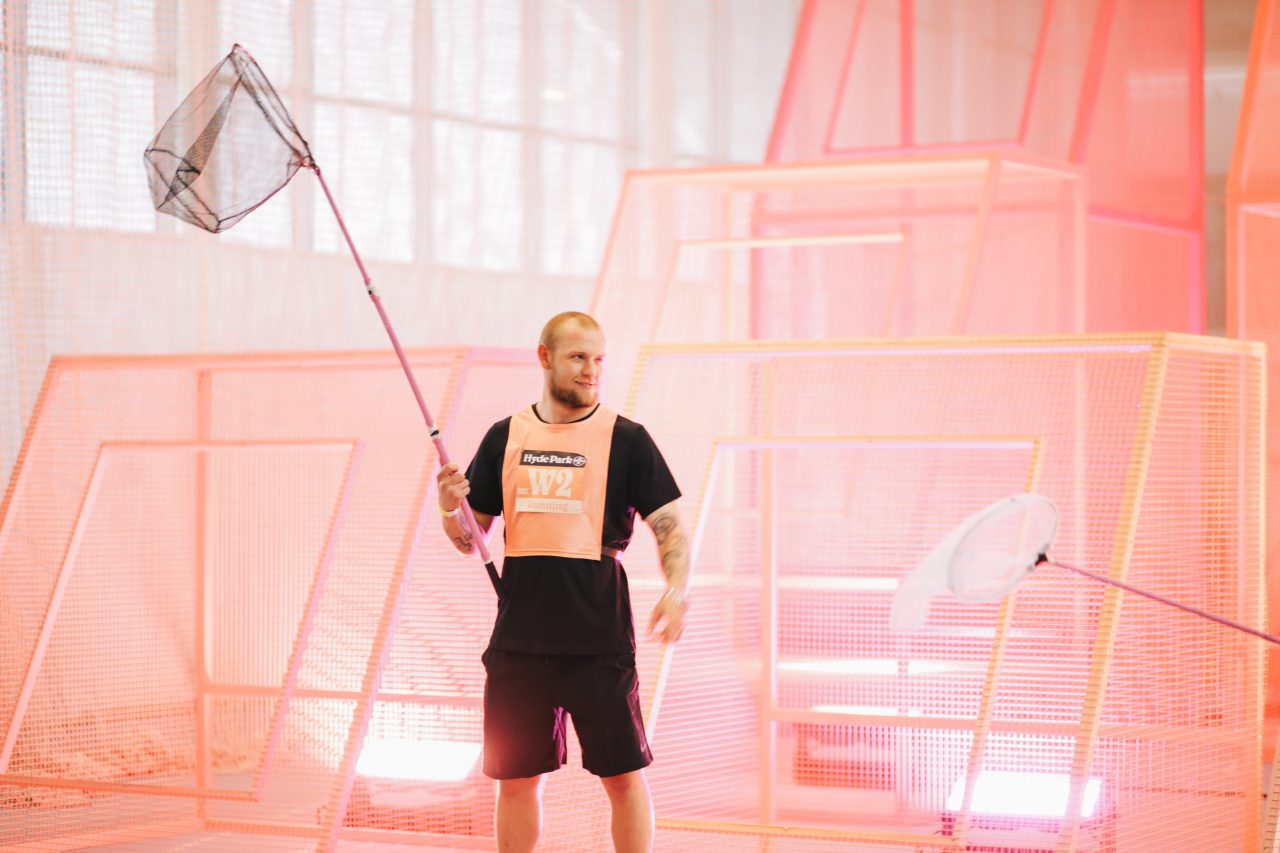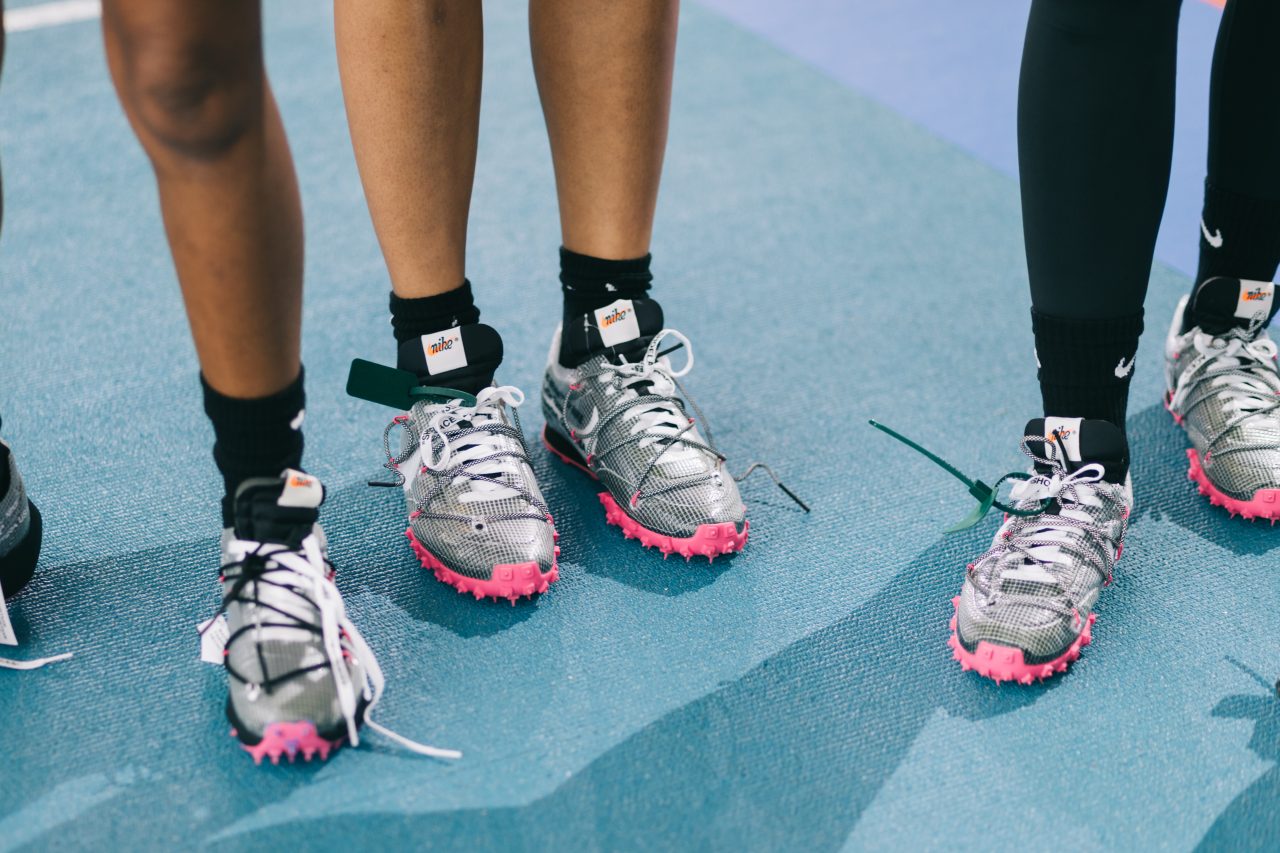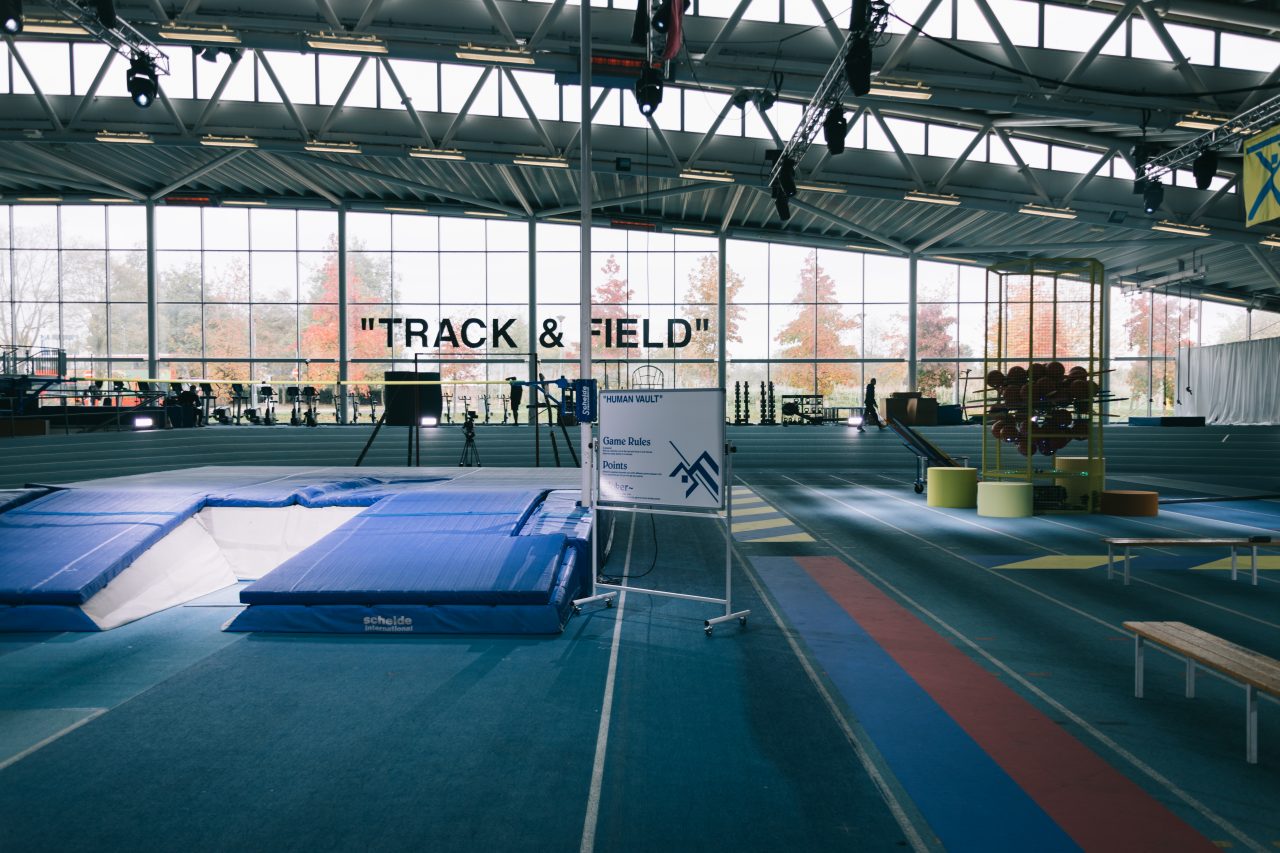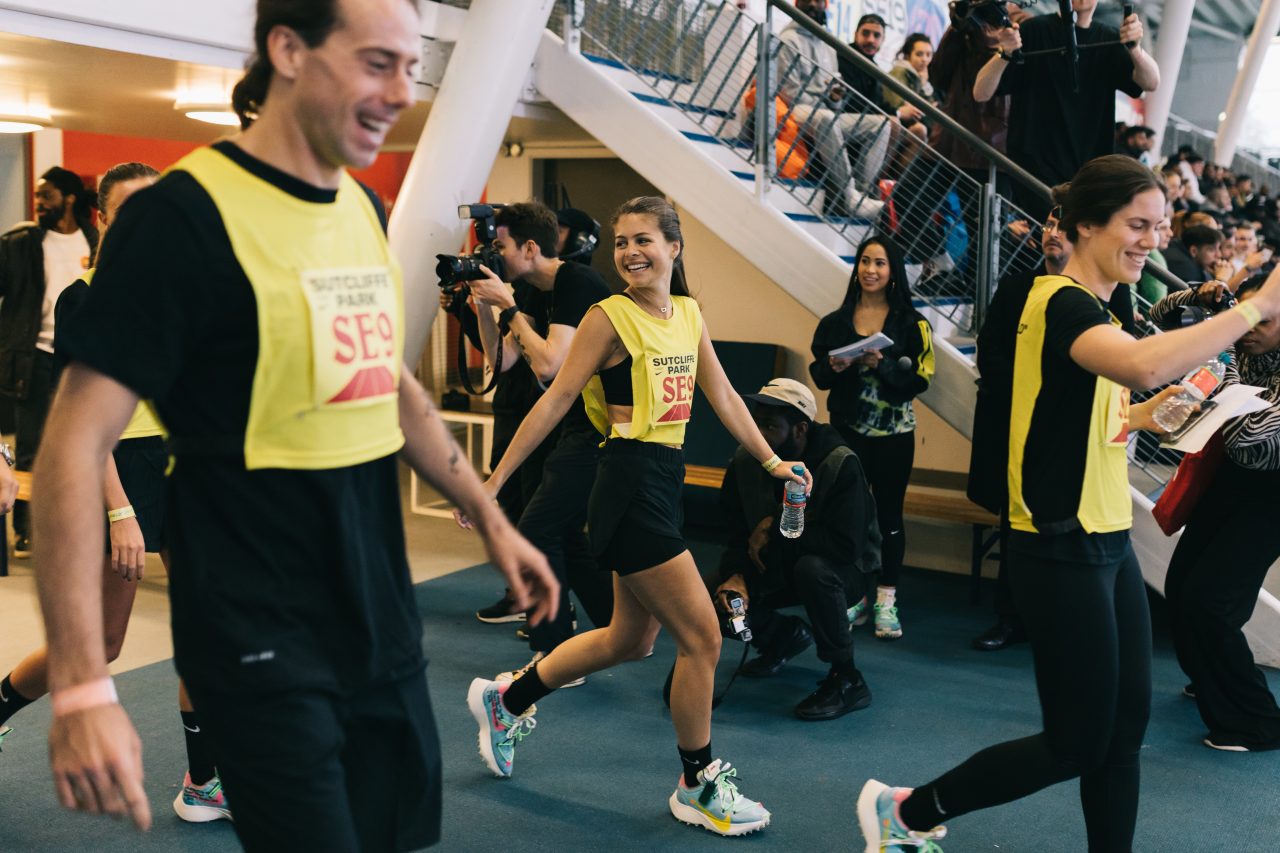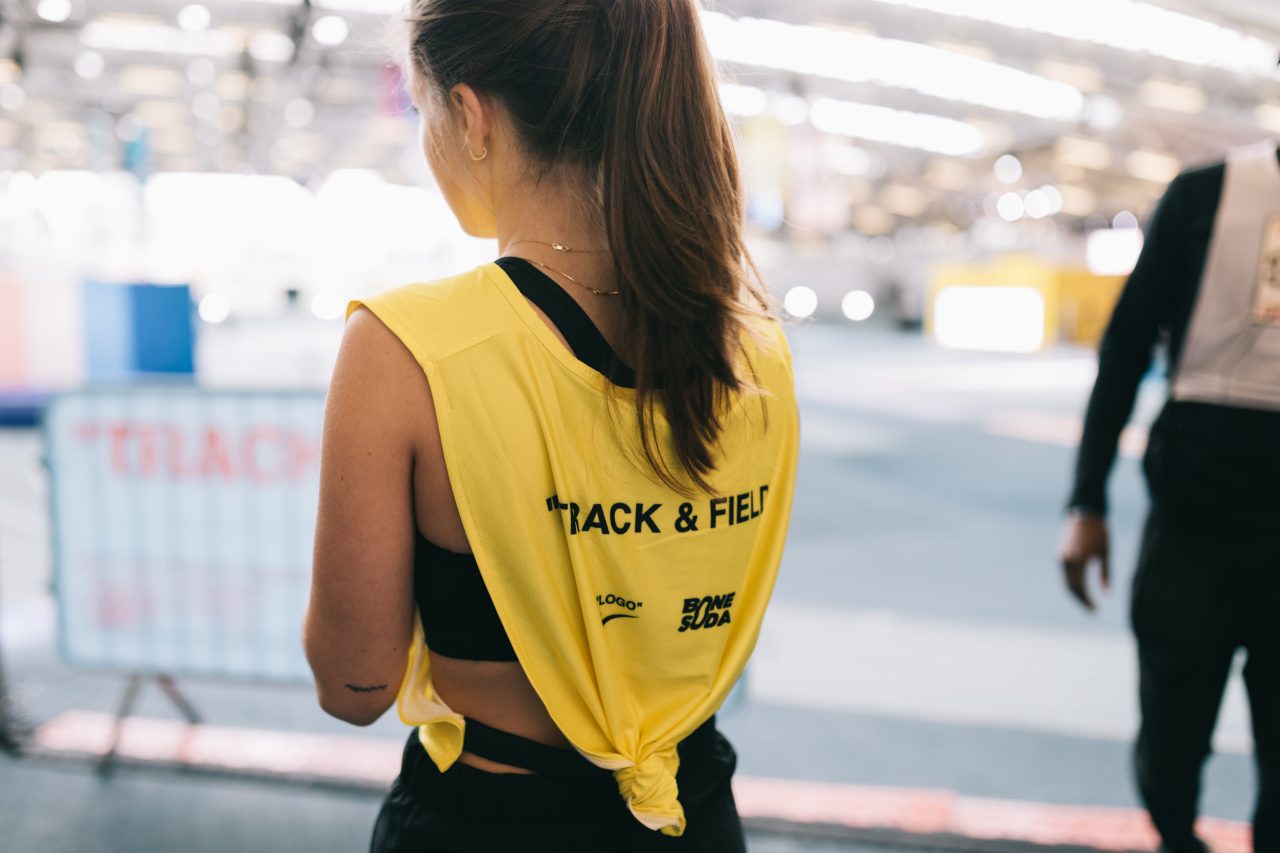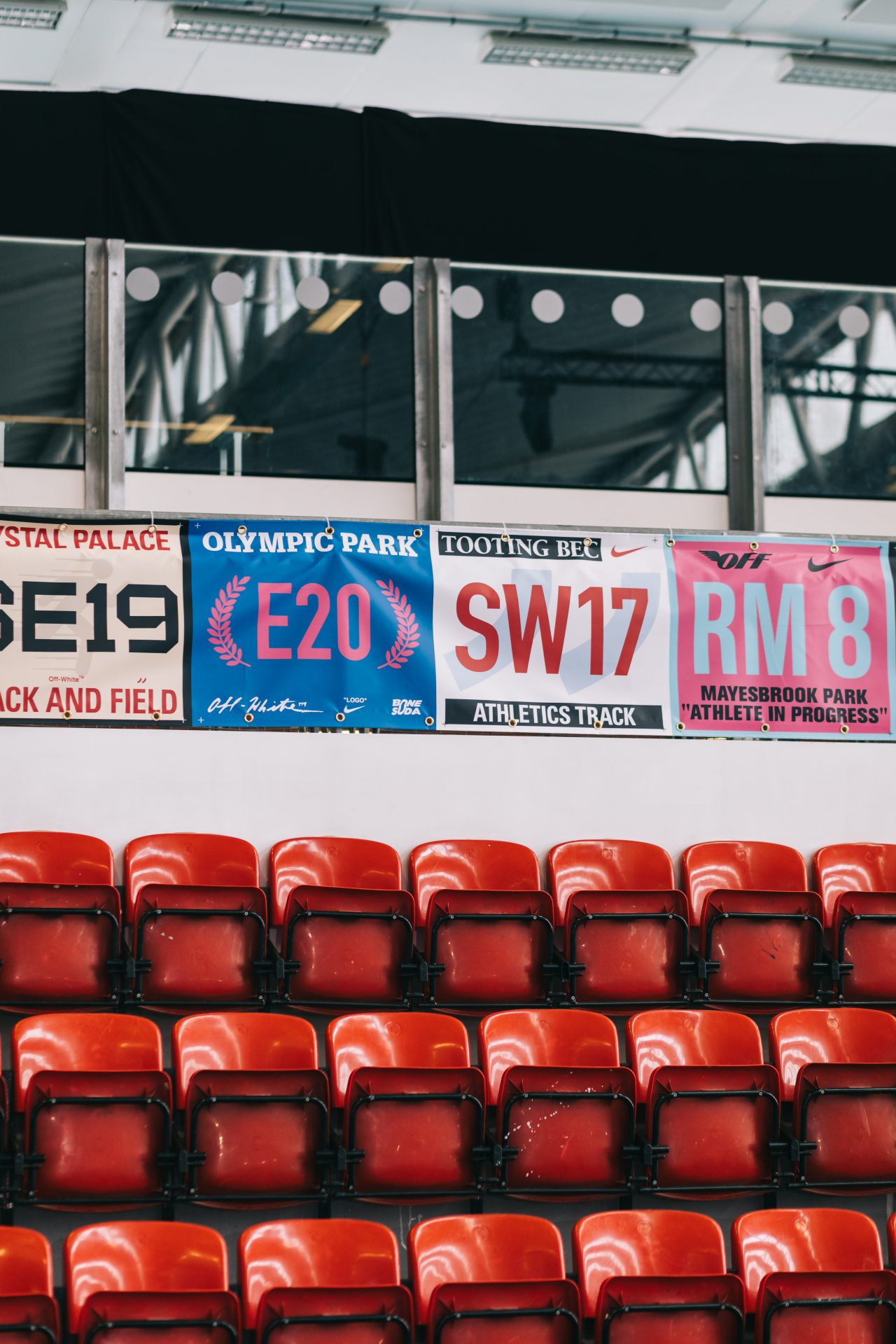 "TRACK & FIELD" c/o VIRGIL ABLOH
Photographed by Karl Hab for Champ
The second Nike c/o Virgil Abloh "Athlete in Progress" collection, which highlights the Nike x Off-White Vapor Street, releases November 14.
#champ_london