THE DAVID CASAVANT ARCHIVE, NEW YORK CITY
A Private Collection Of 20th and 21st Century Designer Garments Has Carved Out A New Niche In The Fashion Industry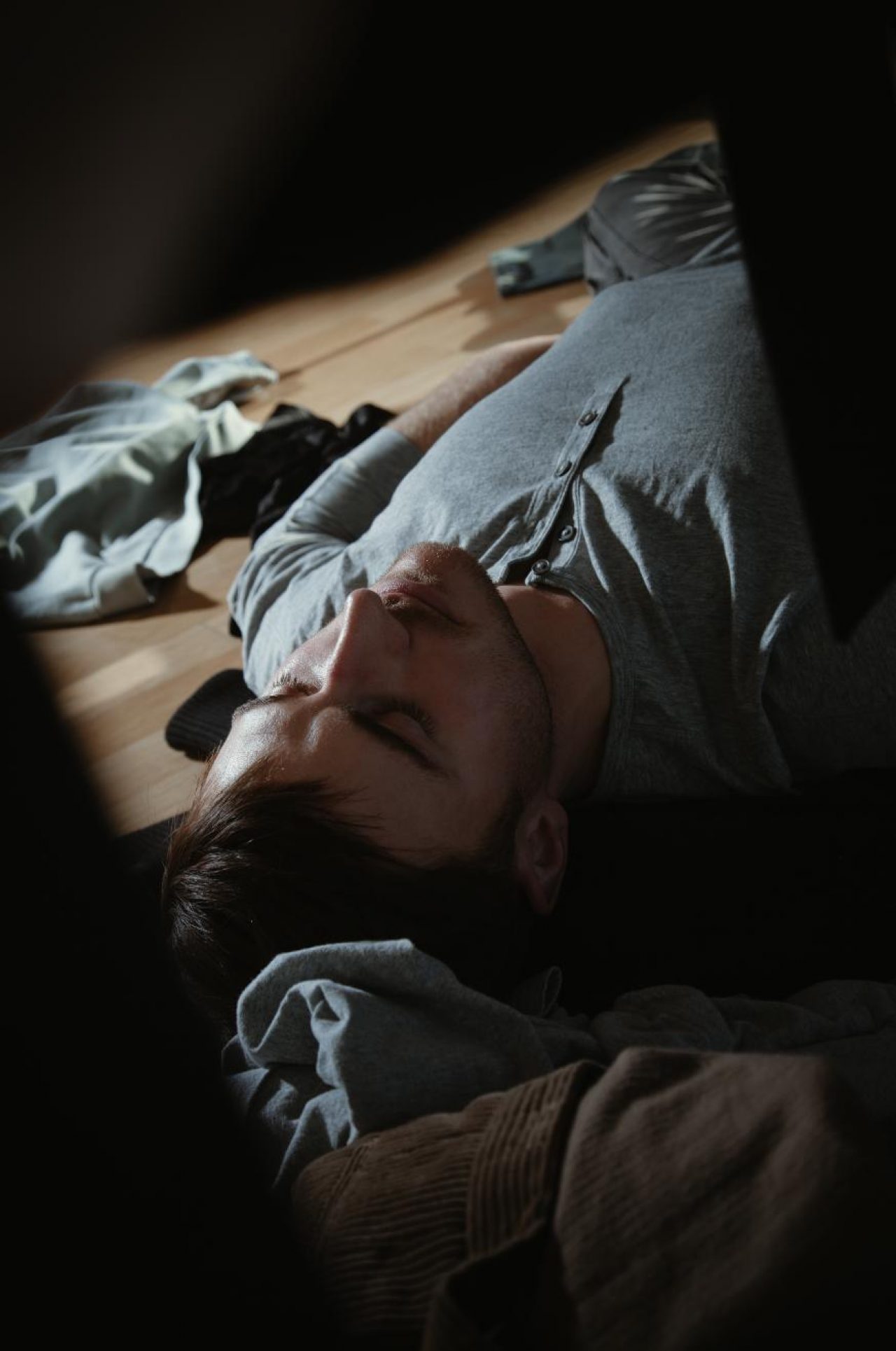 With some Raf Simons pieces in his archive than even Simons doesn't have himself, David Casavant has created a living archive of some of the most pivotal contemporary designers of the 20th and 21st century. Collecting vintage Raf Simons and Helmut Lang amongst other avant-garde or conceptual designers of this specific time period, Casavant's interest began when he was a teenager in Tennessee. Now based out of New York City, and at only 27 years of age, Casavant has carved out an unexpected niche for himself in the fashion industry.
It's a sign of our current times. Ten years ago a typical fashion collector wouldn't have viewed designers of the late 20th Century to have such financially-positive business possibilities and value. It's true there is a cult following around Helmut Lang and Raf Simons' designs, but it's not often that collectors of those designers actively loan out their archive. Albeit for museum exhibitions, collectors rarely loan out for photo-shoots let alone for music performances such as the Grammy's (where sweat, tears and demanding choreography can alter a garment). Now, through a young fashion enthusiast whom found a career through his passion of collecting specific designer garments (from the eBay portal none-the-less) this is a serious career possibility.
Attending Central Saint Martins but dropping out a year before graduating, Casavant's interest in fashion began at an early age when he would go to vintage stores and collect unusual items. He moved to New York soon after graduating and assisted mega-stylists Carine Roitfeld, Mel Ottenberg and Katie Grand. He would bring his own items to shoots which then led to others inquiring to loan from him directly, often only for a magazine credit. From there he saw the potential and value of his collection, and set up his archive as an actual running business. Casavant does highlight he only loans to "individuals who are leaders in contemporary culture that feel right for the vision of the archive".
His location (New York, America's epicentre for fashion), pro-activity (replying to emails within a few minutes) and very individual personality make Casavant a go-to for many. Kanye West has been around to Casavant's studio to select items to loan himself, often opting for the Raf Simons or Helmut Lang items. Paul McCartney, Lady Gaga, Big Sean, Travis Scott and Alicia Keys have all loaned various items, with Casavant frequently loaning to Rihanna. Magazines such as Vogue Italia, GQ Style, V Magazine, Interview, LOVE, 032c and Garage have also loaned garments from Casavant's archive for their editorials. With a collection of thousands of garments, the choice is vast, yet you won't find these items easily anywhere else.
Also collaborating with artists through his styling work, we meet Casavant at his studio a fortnight before his collaborative works with Jacolby Satterwhite are unveiled at Satterwhite's solo exhibition held at the incomparable Gavin Brown Enterprise. He takes us around his studio as we discuss his upcoming collaborative work with Satterwhite, his own enviable collection and why Casavant himself saw the importance of collecting Raf Simons designs before even Raf did.
ANGELA VANDERSTRAETEN: How did this all begin? Being as young as 14 years old, from Tennessee, where did your interest in fashion and collecting come from?
DAVID CASAVANT: I think I was isolated, and I also had the internet, so that's how I found out about it and started buying stuff. I lived on a mountain where there is not much to do. Also, at school we had to wear a uniform and I hated it, it was a way to express myself.
What are some of the first pieces you acquired?  Are there any Helmut or Raf items that you are still trying to get your hands on?
The first thing I archived were actually my baby clothes. Reason for it being because my whole concept on life was, and is, that I don't want to get rid of anything [laughs]. I did not feel I wanted to throw them away, since I had memories attached to them. So, to answer your question: my first Raf piece was a college patched sweatshirt from F/W 2000, and the piece I always wanted is a Helmut Lang bubble wrap coat (S/S 2003).
Besides being an archivist and collector could you say you love fashion and follow it closely?
Yes I love it! I don't understand the people who are in fashion who say they hate it for the mere fact that they think it benefits their look by saying that, for political/social reasons or just a fake way. For me I boil it down to the core, which are the clothes and how they are put together. To me clothes are like sculptures, and so I just look at each like a sculptural piece: I am drawn to how they feels and how it looks and how it is constructed. I also like how it goes further, that clothes hold a social connotation. Maybe those people who say they don't love fashion actually don't like the fashion industry, which I don't either. That's what had drawn me to it also, it [fashion industry] being boring to work for something that is already perfect. I think it's cool to try to get in it, change it and make a positive influence about the things that I don't like about it.
Looking at your own personal style, I can tell you dress for comfort. What do you think of workwear and anti-fashion to even tech wear?
I love all of that, and I would dress like that before it became a thing. I would always wear sweatpants and athletic clothes, and people would think it was very bizarre that I was dressing like the way I was dressed. I remember working for Carine Roitfeld and one day I came to set, kind of dressed like I am today (sweatpants and a nice sweatshirt), and she noted "oh, you are wearing sweatpants". At that time, I was a kid and scared that my boss wouldn't approve of my look on set, but she [Carine] in a way liked and approved of it, saying "oh, it's alright, I am also wearing jeans today". To look back at it now, it sounds odd, at that time to show up in sweatpants.
To talk about tech wear, I don't think it is possible for the young designers to start a new brand/business competing with the big brands like Nike. Especially when talking about tech wear, since it takes a lot of money to innovate that tech wear fabric. That's why the idea of collaboration is taking off so much. These brands are now willing to work together and it is not seen as competition or "lessening" Nike's brand. People are kind of like accepting it – Nike is such a huge player that has unparalleled resources that's interesting to explore.
Do you have Raf Simons pieces that even Raf does not have in his archive? Can you tell me more about your relationship with Raf?
I've met him a few times, but he hasn't come over.
Once, a museum was showing some of his parka's and they borrowed one from me because Raf didn't have it in his archive. That is because at that time people didn't really value keeping an archive or used clothes or last season clothes/collection. Now it is such a thing, but it wasn't like that before. That is also why in the past I got everything for so cheap. Now I think he is building up his archive, but definitely back then, none of them saw it coming. I was one person that díd care, and I was also so young not knowing at that time that these pieces would become so valuable and that the prices would become so crazy.
Any advice you can give to young kids who see what you are doing and who would want to get into the same business?
I would say, don't do what I am doing as specifically as what I am doing. I would say find your own interest in things you want to collect. For me I did it, because at that time no one else cared or saw it as a thing, and that worked out for me. It is really about finding your own voice and going for that. Maybe find another young designer that no one really knows that you believe in or whatever you might have interest in. Also to mention, to a lot of young people it looks like that I just woke up, have a lot of cool clothes and hang out with celebrities everyday but actually, I worked in fashion and interned to create these relationships so that I am able to lend to these people and have my own business. So, I would also advise them to get out there and work in the industry.
When did you start styling, and how did you get into celebrity styling?
I started a couple of years ago I guess, as before I was assisting up until then. Assisting really gives you invaluable insight, and you are able to see all the behind-the-scenes work and learn so much that way.
I used to work with Rihanna's stylist Mel Ottenberg when I was assisting, so that is how that link began. With Kanye, he just heard about me and came over one day. We got along and eventually he asked me to style Kim. For most celebrities I work with their stylists to loan them the clothes. But, it really depends on the celebrity. I just want to add that I am not a personal shopper so if people want to work with me I have to be able to do my thing.
What would be your favorite project or shoot you have worked on as a stylist?
I work with my friend Jacolby Satterwhite, who is an artist. He does video work and we've been collaborating on an on-going project. One of the videos that is finished will be out in March and will be shown at Gavin Brown's Enterprise gallery in New York from the 10th of March.  The video is really new and experimental and really helps translate these clothes to a new way of looking at them.
What is your favorite (second hand) store in NYC?
Tokio7.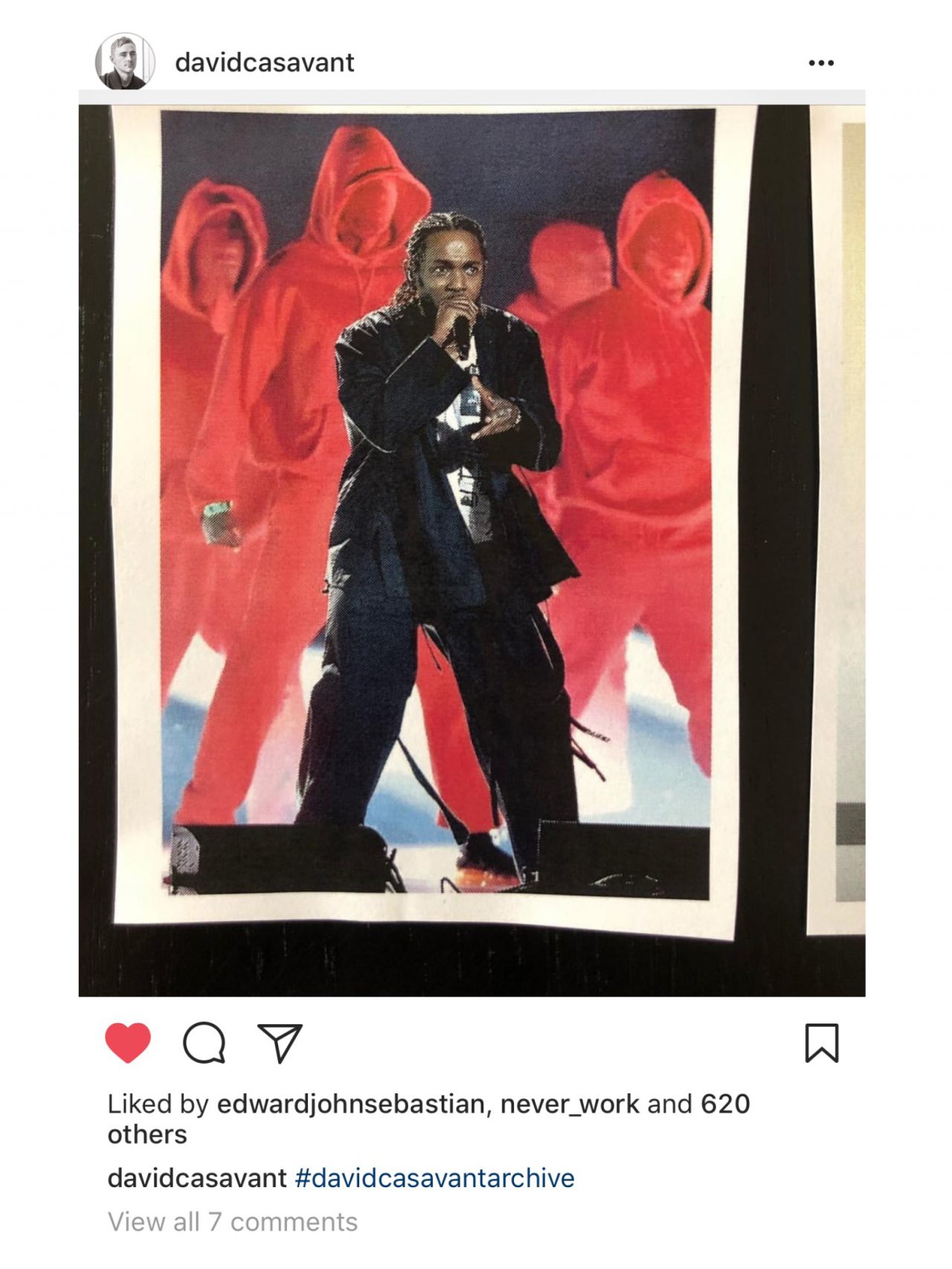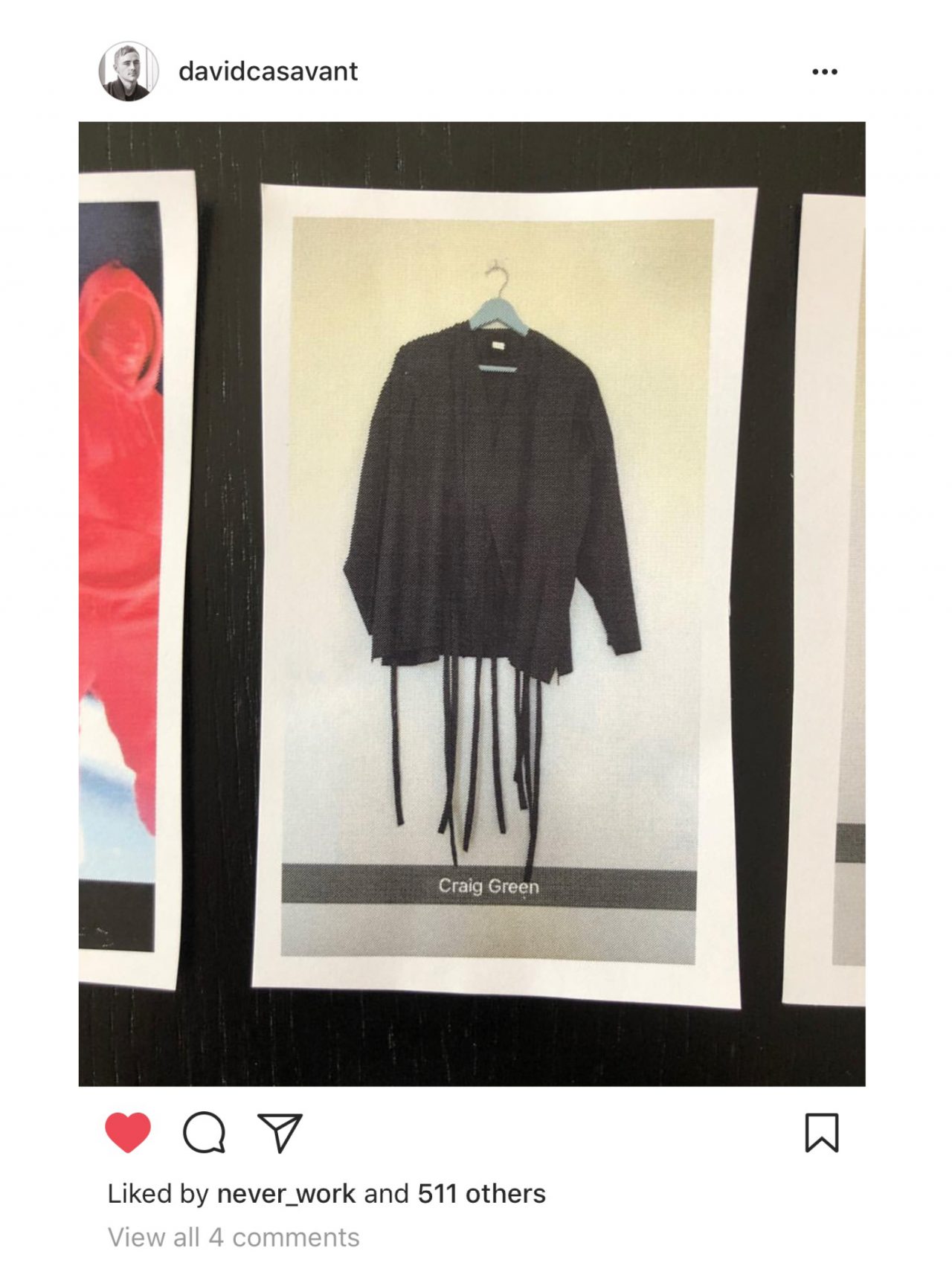 Anything you aspire to do besides styling and archiving?
I am currently working on a book which will be about my archive and it will be an artist collaboration book. I also do consulting for brands to help them with their creative direction:  how to make the clothes, and in what direction the brand should go.
I kind of want to make clothes but then I don't want to necessarily make clothes, if that makes sense. My teacher once said "you are not a designer, you are a stylist!". So I said "well fuck that, I am a stylist then" [David studied fashion at Central Saint Martins].
What do you see for the future of archiving?
I think it will level out where new and old are all one. A small comparison could be made with the car market where the used car market is as big of a market as the new car market. Today it's even more the idea that people not necessarily buy clothes to get rid of them.
Interview: Angela Vanderstraeten
Photography: Sam Waxman
THE DAVID CASAVANT ARCHIVE, NEW YORK CITY
[THE ARCHIVIST SERIES]