Tomoo Gokita 'PEEKABOO'
Abstract Figures & Monochromatic Brushstrokes At Tokyo Opera City Art Gallery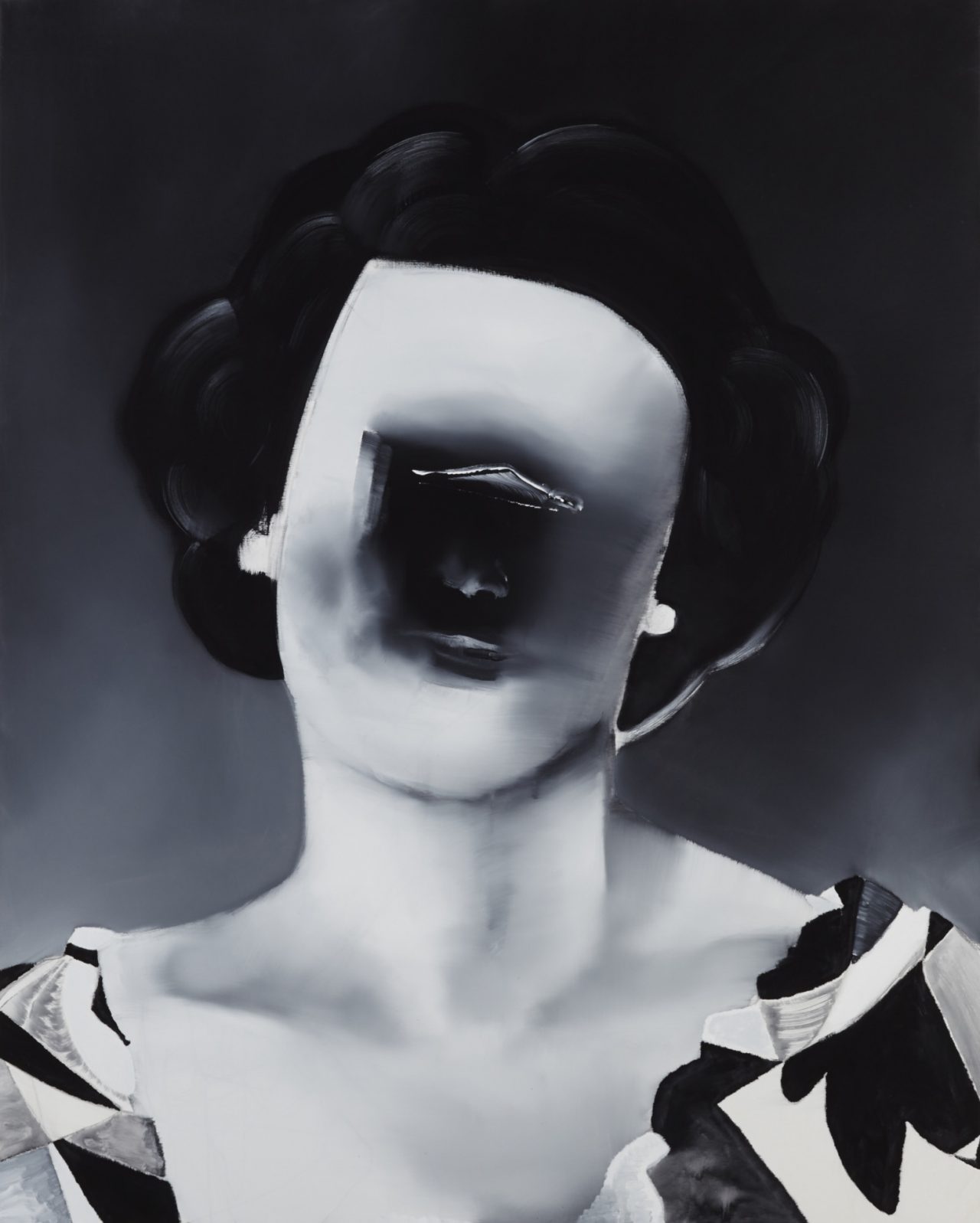 Tomoo Gokita, one of Japan's most renowned contemporary painters, presents a solo exhibition at Tokyo Opera City Art Gallery titled 'PEEKABOO', featuring 36 works in total, with half being created this year alone and completely unseen.
The exhibition provides a closer look at the artists' signature monochrome palette, meticulous gradations and the mysterious shadowed figures that connect his artistic narrative.
The exhibition's first gallery room opens with loaned works created between 2015-2017, as an open introduction into the artists' multi-layered monochromatic and heavy-brushstroked style. Here the figures are mostly abstract with faces obscured or blurred. The following rooms include Gokita's newest works, this time including unobscured faces with which the artist used a larger and thicker brush for coarser, more defined strokes. The final rooms feature a collage of various framed works, and a strip of illustrative works titled "GOKITA RECORDS" created between 2002-18 following Gokita's interest in Pro Wrestlers.
PEEKABOO's exhibition space design by Yukiharu Takematsu + E.P.A is also to note, featuring no seating throughout the gallery and instead including ceiling-high transparent panelling to segment the opening room, almost providing a "peek" view to adjacent works. In the second gallery spaces, the panelling is instead a soft and subdued sea-blue, complimenting the black and white works.
Even in Gokita's early years as a graphic designer he was drawn to the practical minimalism of materials and would only use a ballpoint pen for drawings and designs. His background in illustration work was heavily influenced by American subculture and underground magazines and photographs of the 60s and 70s.  As his own artistic practice grew towards painting, this translated to the use of varying brushes in his gouache acrylic paintings and on much larger canvases. In 'PEEKABOO', it's clear to see the varying brushstrokes that also emphasise an absence of space in some cases, where an intentional white space will be left blank or inverted.
Gokita's monochromatic silhouettes absorb their shadows, with a smooth yet diverse interplay of gradations in varying depths. The hazy figures are both nostalgic and mysterious, yet are intended to invite the viewer to explore their own imagination through the paintings.