TOKYO
Noritaka Tatehana 'RETHINK' at Omotesando Hills, Tokyo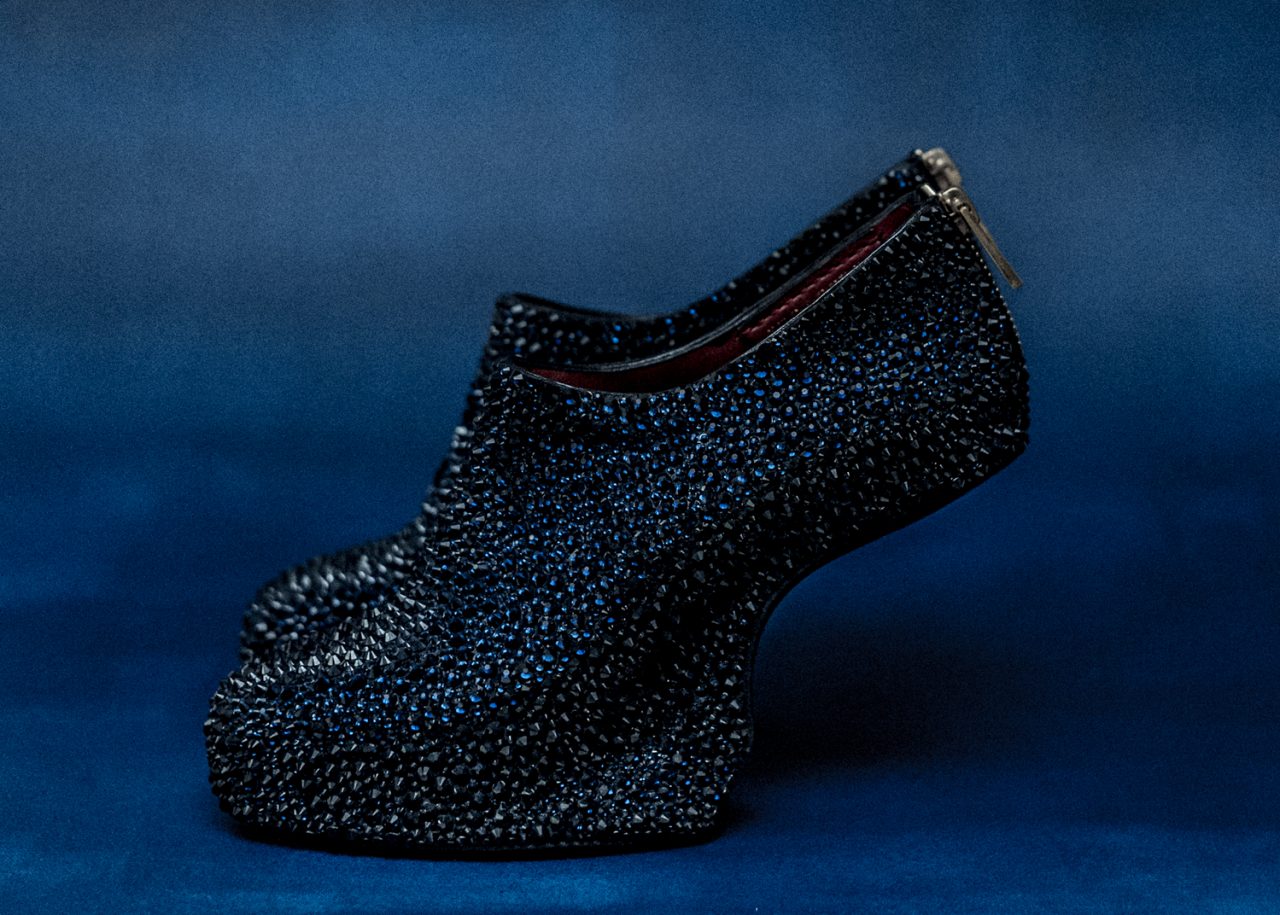 Japanese artist and designer Noritaka Tatehana presents his largest solo exhibition to date 'RETHINK' at the Omotesando Hills B3 Floor exhibition space from 12-20 August, 2017.
Featuring prominent works 'Heel-Less Shoes', and 'Lady Pointe' shoes from the series designed especially for Lady Gaga. The intricately and beautifully-produced leather by Noritaka showcases a reflection of contemporary Japanese craftsmanship, fusing traditional elements in a modern context of art, fashion and design making him one of the most relevant and exciting contemporary designer-artists today.
At RETHINK, find additional images from Tatehana's own collection of antique photographs and ukiyo-e prints of oiran, including a reproduction of the stage set and art works for 'TATEHANA BUNRAKU: The Love Suicides on the Bridge,' the Ningyo-joruri bunraku show staged and directed by Tatehana. The show was first performed at Fondation Cartier pour l'art contemporain in Paris in 2016, and are brought to Omotesando Hills, Tokyo now shown in public for the first time including an accompanying performance held three times a day, each performance starting from 13:00, 15:00, and 17:00.