New York
A 2017 Continuation of John Giorno's Dial-A-Poem Radio Marathon from 1969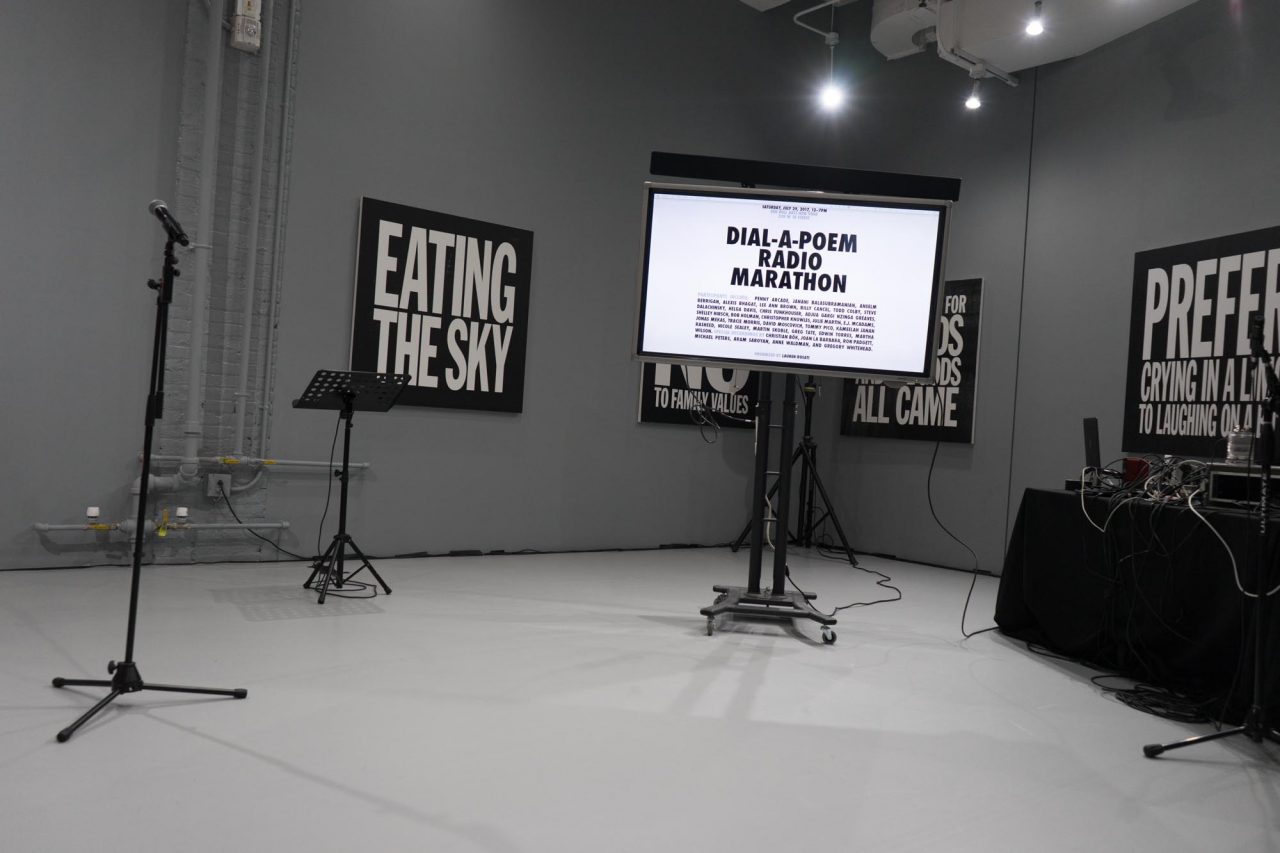 Held on one day only, Champ photographer Sue Kwon attended Dial-A-Poem Marathon at the Red Bull Arts New York space, on Saturday 29 July 2017. Featuring over 30 artists, poets and musicians reading their work to guests at and airwave listeners on Anna Vitale's Tenderness Junction (WFMU 91.1fm) and Know Wave.
a
Dial-A-Poem Radio Marathon was an homage to John Giorno, who created the original Dial-A-Marathon movement in 1969-71, with poetry, speeches, mantras and sounds left by poets and cultural figures such as William S Burroughs, John Cage, Patti Smith. These new recordings updates the original work by Giorno, now spanning 1969-2017 with participants including Tracie Morris, Penny Arcade, Bob Holman.
a
The radio marathon was presented on the occasion of Ugo Rondinone: I ♥️︎ John Giorno, a sprawling, multi-part exhibition that presents the extraordinary life and work of the poet, artist, activist, and Andy Warhol muse, John Giorno. For the full list of venues, please see here.